- Sat Sep 19, 2009 10:54 pm
#256825
Last year we harvested an 11.5'er that went more than 600 lbs. I drew a tag in the lottery this year and was determined to better the specimen from last season.
Opening night we had to compete with a bunch of yahoos running around and spooking all the ones we had scouted. Little did we know that it was only going to get worse...
Saturday night went something like this...
I got to the ramp and waited on the rest of the team who were almost all late. My plan was to get out early and sit on the point where the gator we had picked out had been when we scouted 2 nights before. Instead, 5 other boats hunting gators all launched while I was waiting. We got to our spot and no one was home. After waiting for all the knuckleheads to move further up the river we we able to start hunting. I had a nav light burn out so I replaced it with a colored chemlight just before DNR snuck up on us and gave us a damn cavity search. Two guys received tickets, and 30 minutes had passed by the time they were done. But we had seen a HUGE gator just before DNR showed up, so we headed back to where he was.
When we got back up to him he went under and sat on the bottom in 3' of clear water. We eased up to him and I hit him in a soft spot with the harpoon. It didn't stick. This gator was easily 13' and very wide across the back, and I was sick to my stomach about making a good hit and not capitilizing. After checking the equipment for some sort of defect we continued looking. About an hour later we came across a twin to the one from last year. I hit him right in the neck, the point stuck and he made for the next county in a hurry. After about 15yds the point pulled free. When we got the harpoon shaft back we saw that he had bent it beyond repair. Thankfully we had spares onboard, and we were back hunting after a quick changeout.
Another hour later and I was standing over a 12'er in 2' of water. I hit him with all I had and he just swam off. We went home and I spent a long day reliving all three misses.
I only had one more chance to go as I am leaving for a few months next Tuesday, so Thursday I put another crew together and we headed out. I had a poor shot at an 11'er right off the bat, then nothing for a while. Once we eased up on a fat 9'er I decided to go ahead and take her. After the first harpoon was set, she did her best impression of Jaws, pulling the floats around as she made for deeper water. It was only about 20 min later that I had her next to the boat and mouth taped just like the girl in MM's closet. Game over.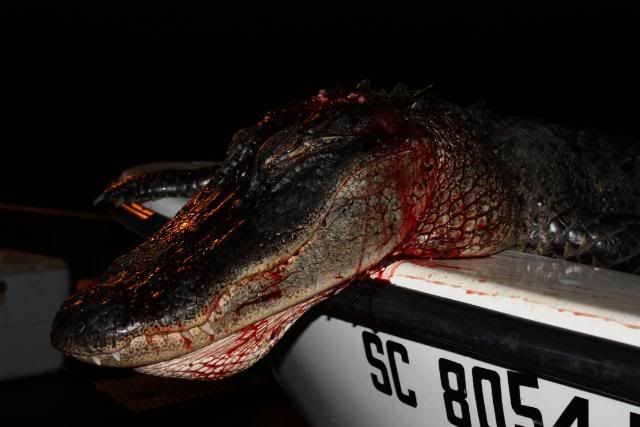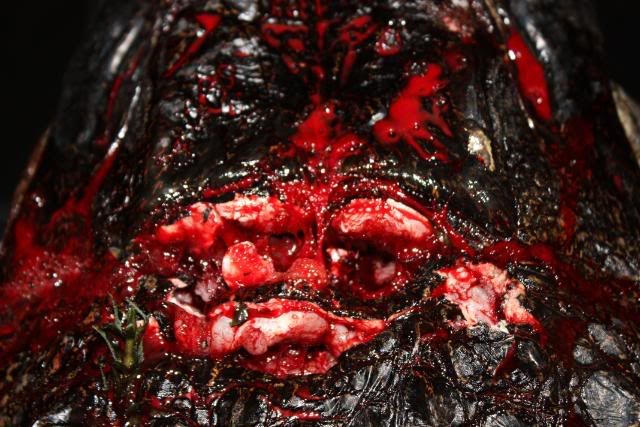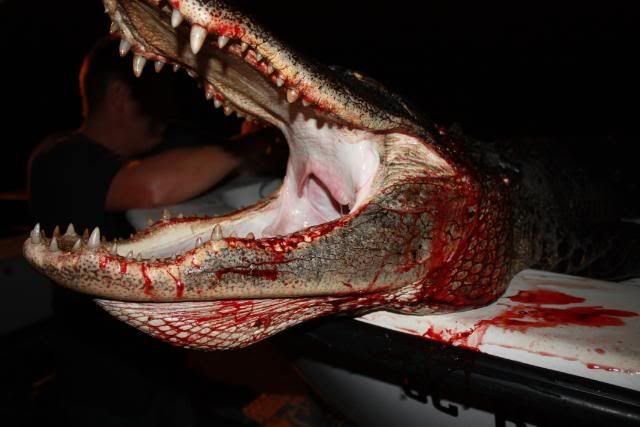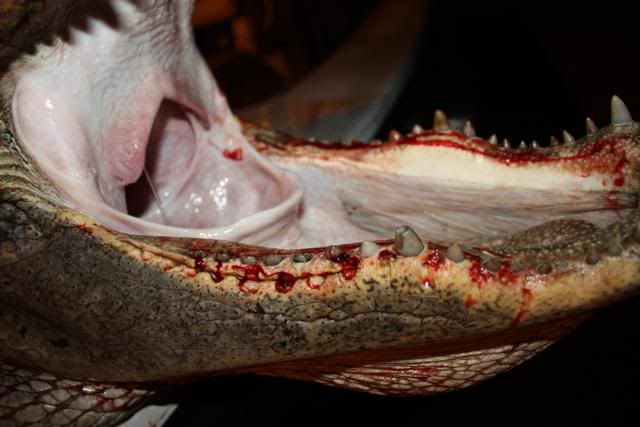 I went home and got a couple of hours sleep, then headed out for opening day of marsh hen season. I'd never done this before, but it's a blast poling around on a flood tide and shooting these rails as they fly out of the grass.
Gunholders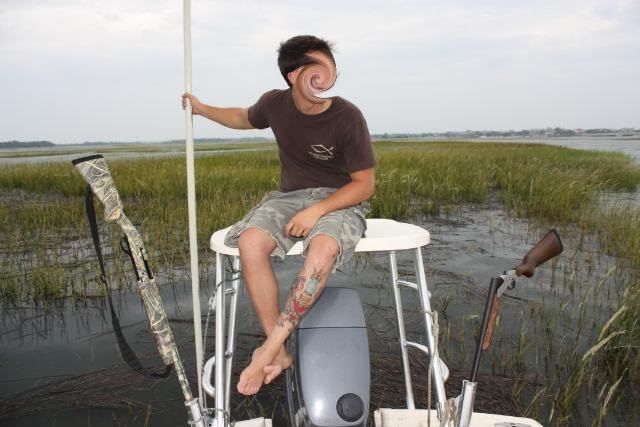 Got gas?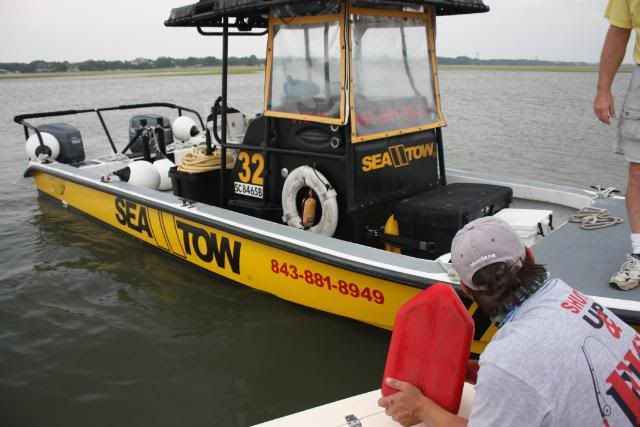 These guys waved at us and asked if we had any extra grubs... pffft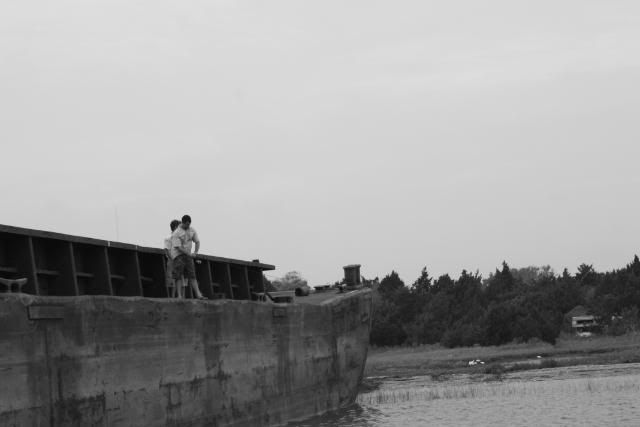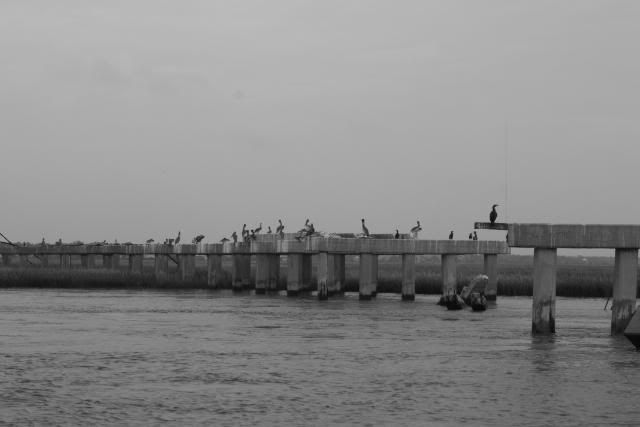 Ft. Sumter
my next place...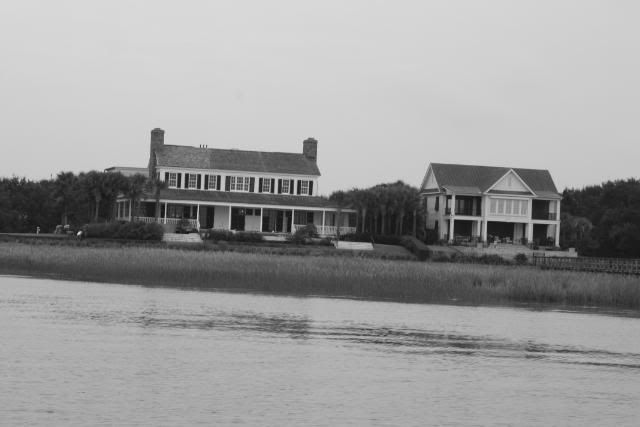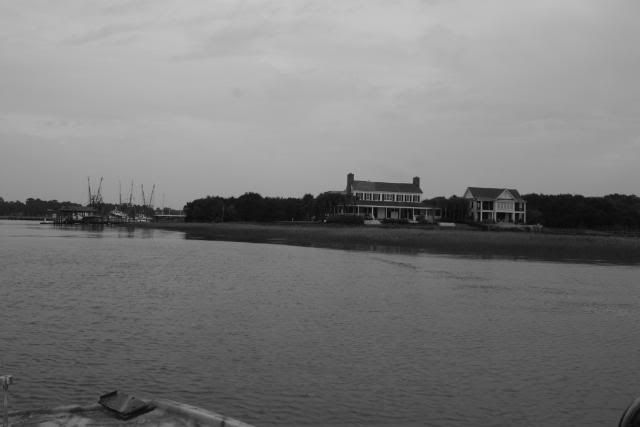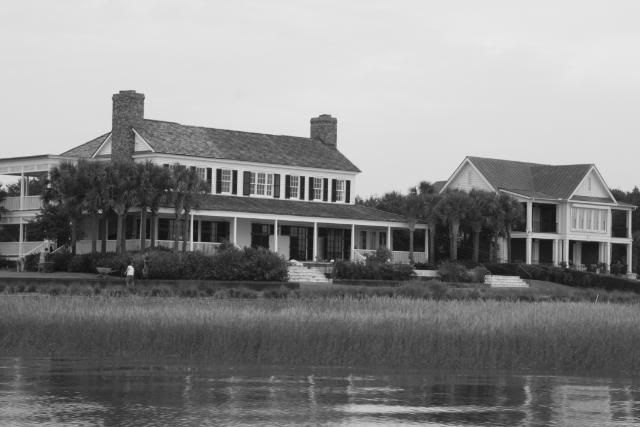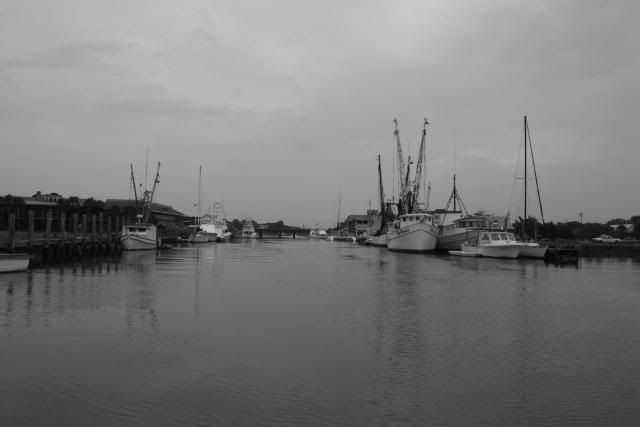 fresh paint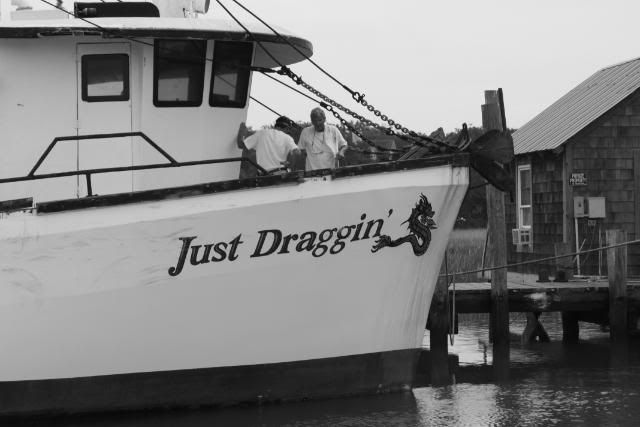 Reds
SCB&G... if you're ever in town make sure to stop in and have Big Al make you an oyster shooter that'll make you want to slap your mama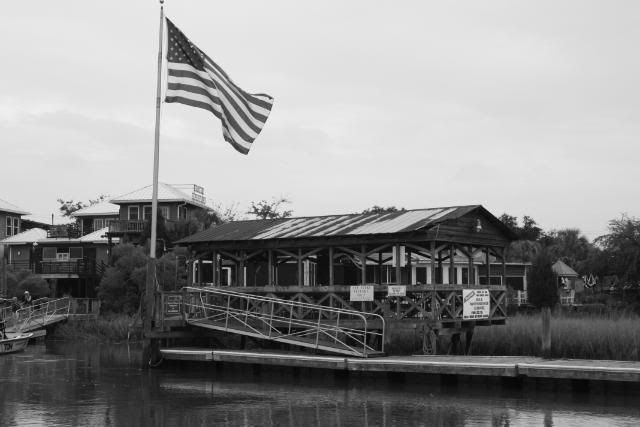 clappers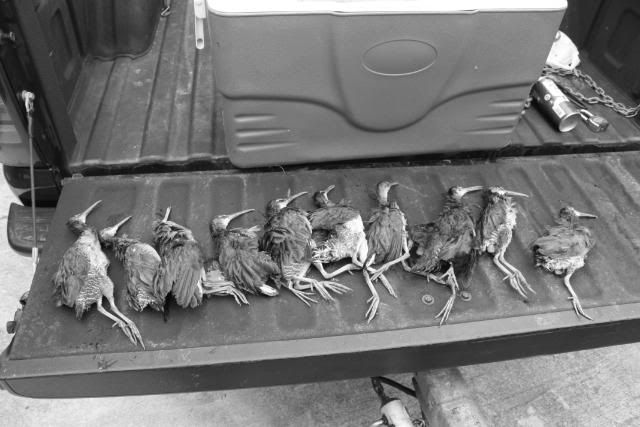 A long long slow walk in the spartina gives you time to think big thoughts and put your mind back into order.