- Fri May 14, 2010 8:41 pm
#317349
got lucky and had a trip out to asia for the past few weeks. did japan and korea with the girlfriend on pretty much a sightseeing/explore what you don't know kinda trip. regardless, before i left i jammed my 4 piece 4wt into the pack because i could and got more than a few stares from my traveling partner. they were a combination of "what the fuck are you doing" and "you are not fucking up my trip by taking me fishing" (already completed this task in mexico)
i wont bore you with trip details or the majority of the 800+ pics that resulted. however, the trip was fuckin' rad and there was some relevance to flyfishing.
in tokyo got to visit the world famous tsukiji fish market. i knew weird shit came out of the ocean, but i guess i didnt realize we ate it too. they have more huge bluefins being carted around that place than i could count.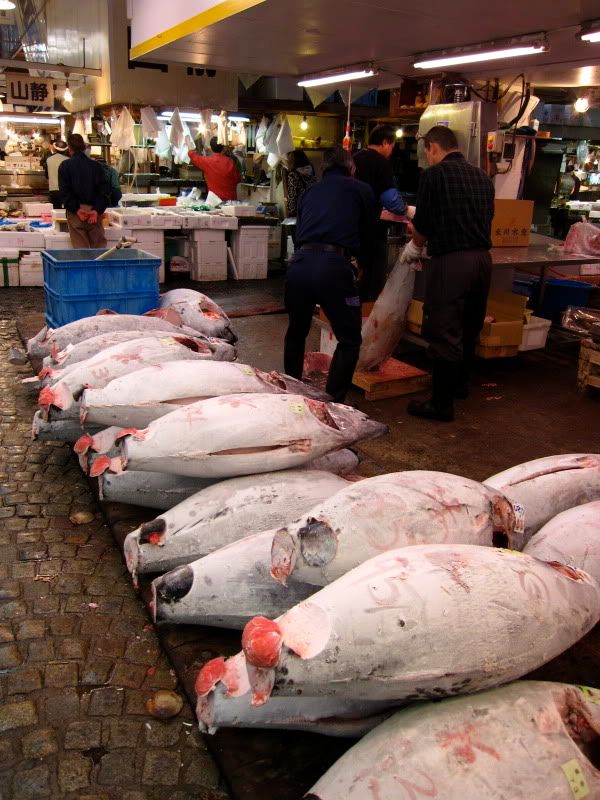 and some master chefs making some of the best sushi i have had in my life.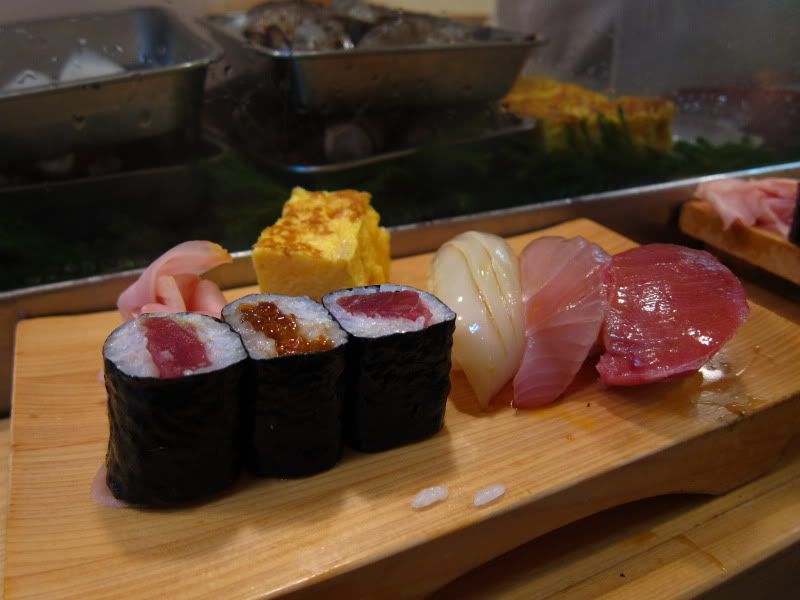 among the strange fishes was this guy, identification????? looked pretty fun to pull in on a 6 wt.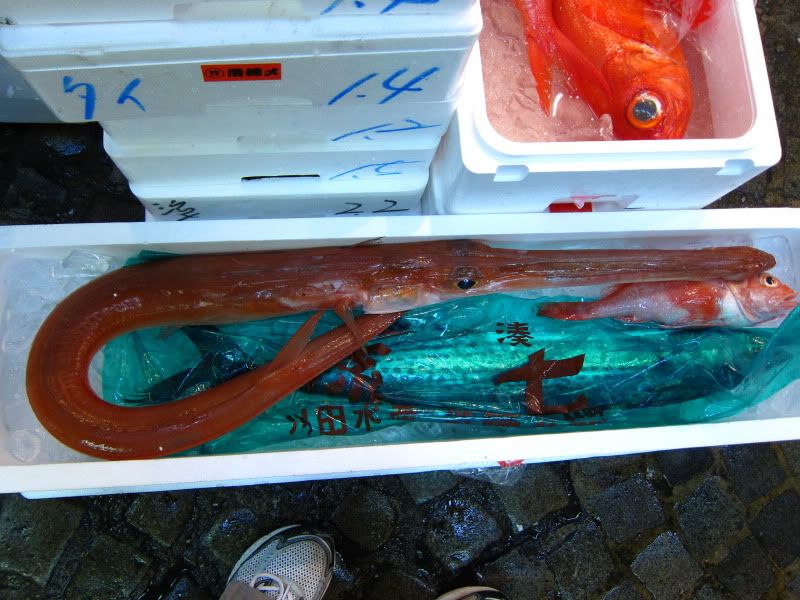 not much else fishy in japan, i really wanted to get out on some water, but knew it wouldnt happen. had limited days and spent them cramming everything in between tokyo and kyoto. did get to ride the bullet train there. it is not fishing related, but it is badass, so i included a pic.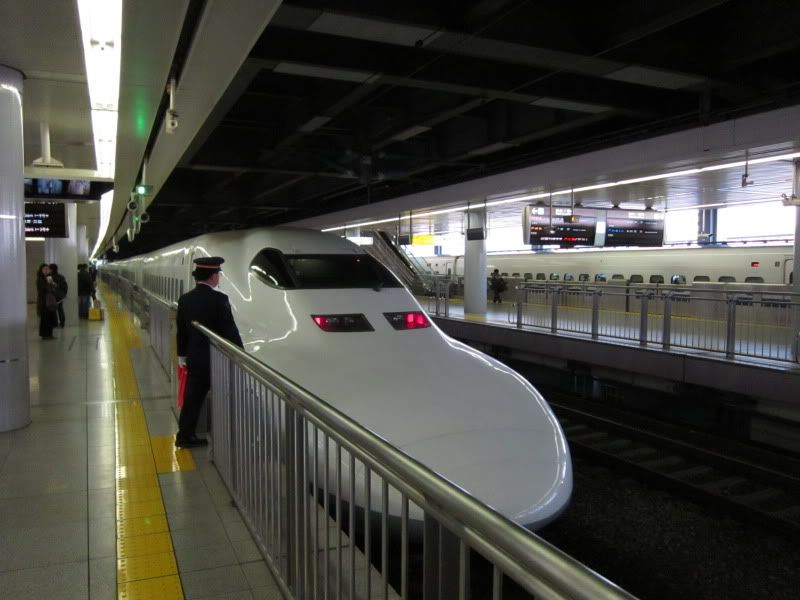 then it was off to korea where we were doing an unplanned country wide tour, getting off the beaten path, and where my plan to wet my line would hopefully come to fruition. a few days in we visit seoraksan national park, gangwon-do, and spend the night in the mountains at a older korean couple's house. there was some really nice looking water on the bus ride in so i asked the older man about fishing opportunities (there are cherry trout in this area of the country). he pointed me to the back of his truck where i sat, expecting to go about 2 min down the road to some water, some 30 min later after a butt busting ride, he dropped me off at some great looking runs.
turns out great looking water in korea, looks like great looking water in america.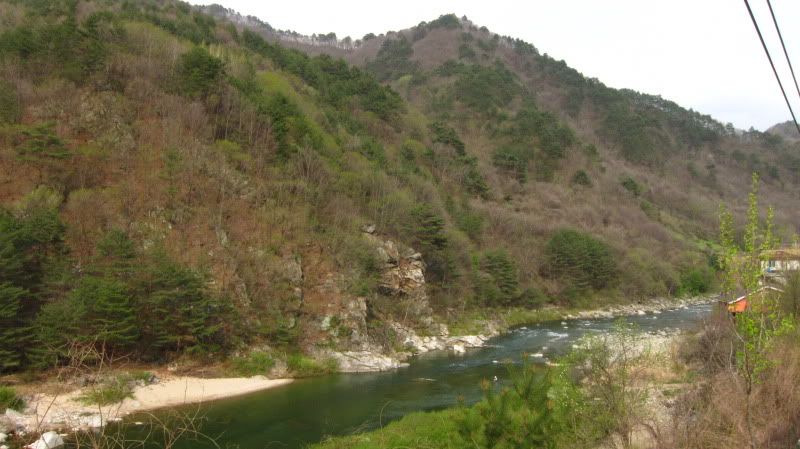 fished for about an hour, all on the surface, many strikes but none to hand because i suck or the fish were too asian or something. regardless, just fishing water that felt so much like home to me that far across the globe was surreal.
a few min later this guy waded in and began fishing, looks like i dont quite have the korean technique down.
the aquatic life in that water was crazy, more bugs underneath rocks than i have seen in some of the richest california waters. there were some black mayflies, yellow duns, and black caddis out. really cool to see those bugs all the way on the other side of the world.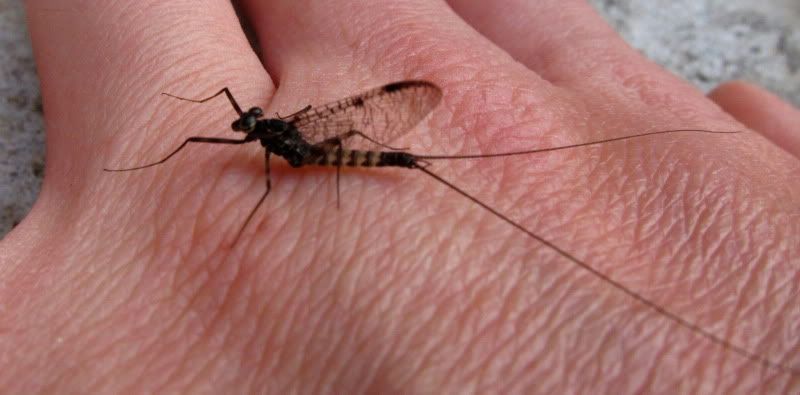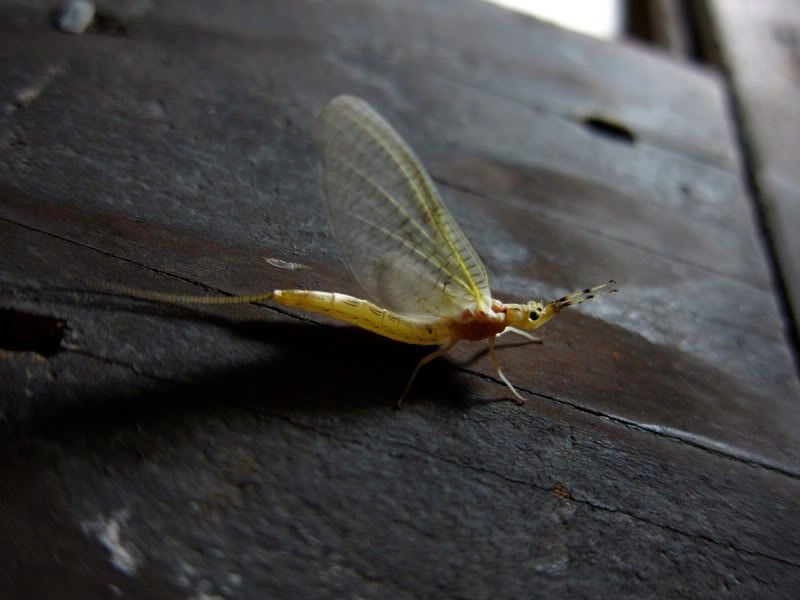 wished i could have had a whole bunch more days on that water, but the trip had to push on. later, in broken english when i shook my head "no" that i hadn't caught anything he replied "just being on the water is the gift." i guess he was a flyfisherman.
the rest of the trip was great, fire-butt hole prevailed despite a constant defense of tums.
i ate like this most of the trip, thats hog's feet, hog head, and blood sausage packed in colon, all with about a million red peppers stuffed in every orifice (how i felt as well).
finally, i try to visit flyshops in random countries when i get the opportunity. found one in japan and picked up a flybox and some flies. here are some pics of the cooler bugs they are throwing over there.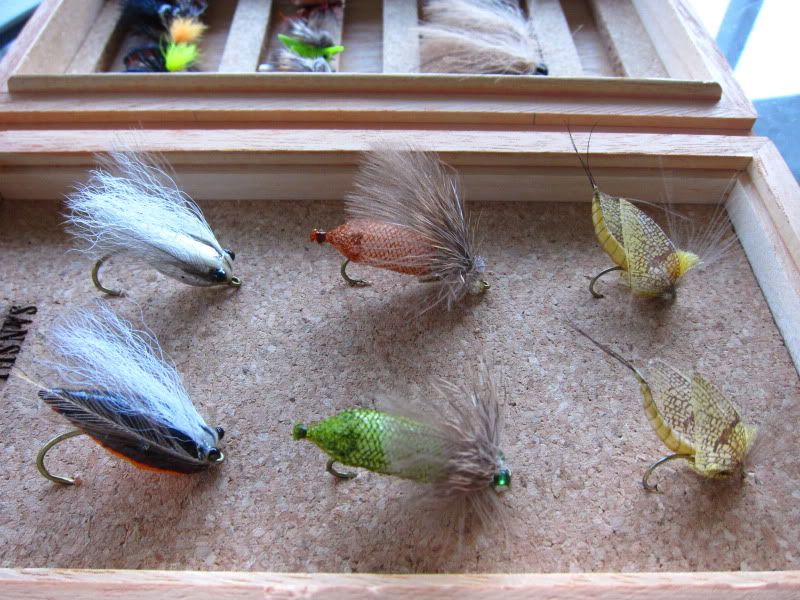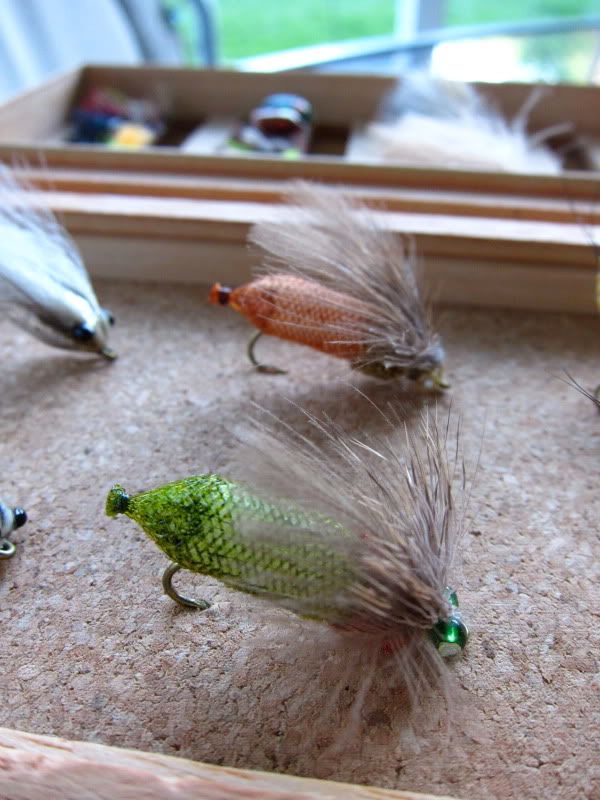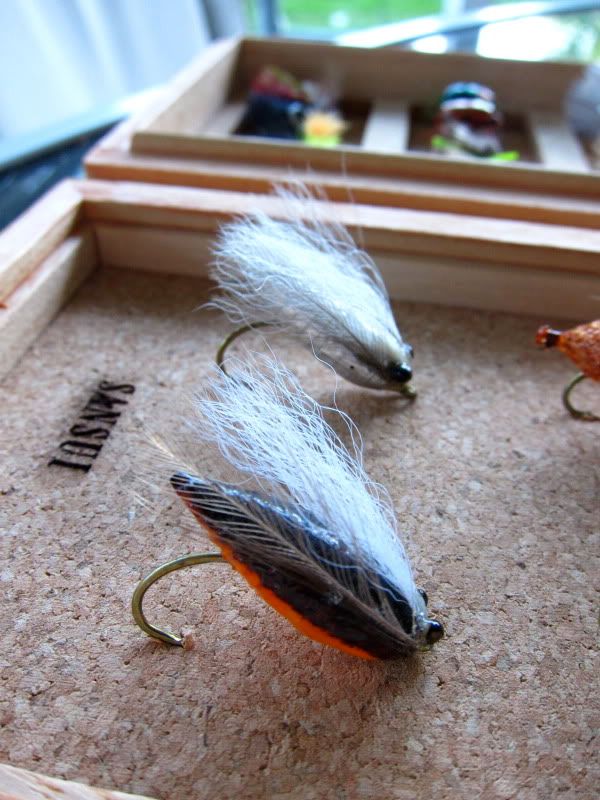 sidenote: in japan the women are insane, and yes, schoolgirl outfits are common