- Wed Jun 09, 2010 11:59 pm
#322413
have had a bit of time off in the past few weeks, but it has all been overshadowed by the impending start of a job in june that promises to be 60-80 hrs per week and 10 months of the next year with 6 day work weeks. not bitching, i have been heading for this for a while now, and i knew it was coming. however, i can't help but feel a bit like i am about to be stripped of many hours doing the very things that i feel define who i am (ie, drinking beer, playing with my dogs, fishing, and NOT my job).
with that in mind, i knew i needed to get some time on the water prior to the start. things have been busy with moving into a new place and the rest of life, but i managed to square these few days off well in advance. girlfriend and dogs had been warned. unfortunately, california snow pack was on its own schedule. with the largest amount of snow in the mountains for the past few years combined with a seasonable cool spring and rapid switch to 90 degree weather last week, things were looking grim quick.
tailwaters usually cranking at 250 cfs were nearing 1200. milky-white would be considered pure, as most waters were chocolate milk (delicious, i know). there remained a few pieces of water worth fishing still, high as hell, but fishable. and with a deadline, i wasnt about to fuck around.
got out on day one. water was high, but clear. a good sign. it felt great to be out on the water. forget the impending doom, forget the shitstorm catastrophe i am living, im on the water, throwing big ass bugs to grabby fish.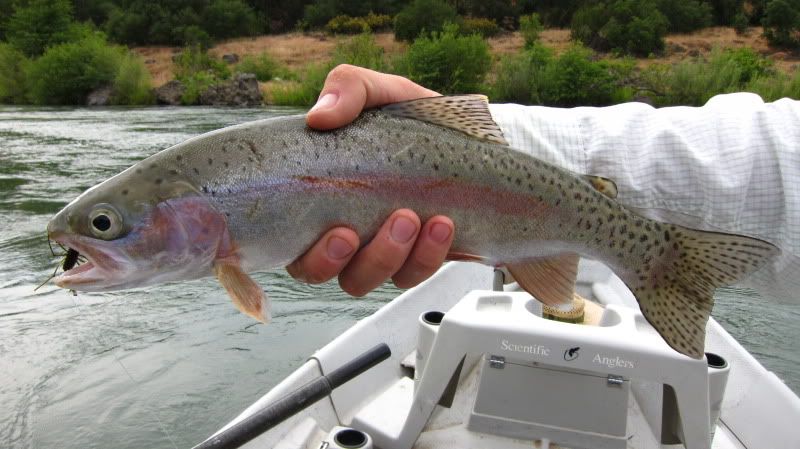 the fishing was good, the day was great. off the water and onwards a hundred miles east to some more water. original plans fucked by a mud flow that showed itself just a day prior. no problem. dinner was pleasant.
such a great feeling to pull into a turn out after dusk, crawl into the bed of the truck, kick the fishing gear aside, and pass out to a steady stream of rain drops. i dont care how much i'm going to be working, i'm doing it for days like this.
the chateau: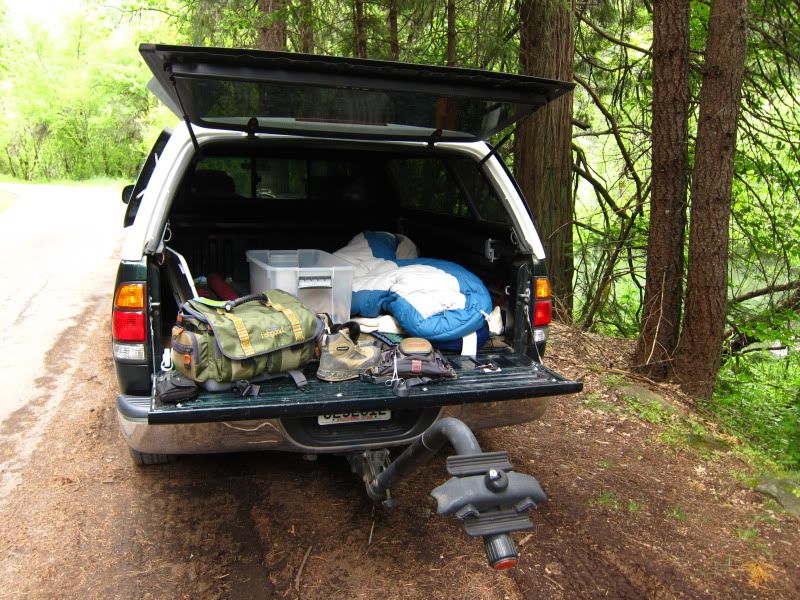 a mcdonalds coffee and i am back in the game. head to some water i have been meaning to fish for some time. a tailwater that is running clear but high right now. flows were promised to be kept at 150 until september, funny how they are around 300 right now.
damn you hydroelectric dam! you give me tailwater, but fuck with my flows!!!!!!!!!!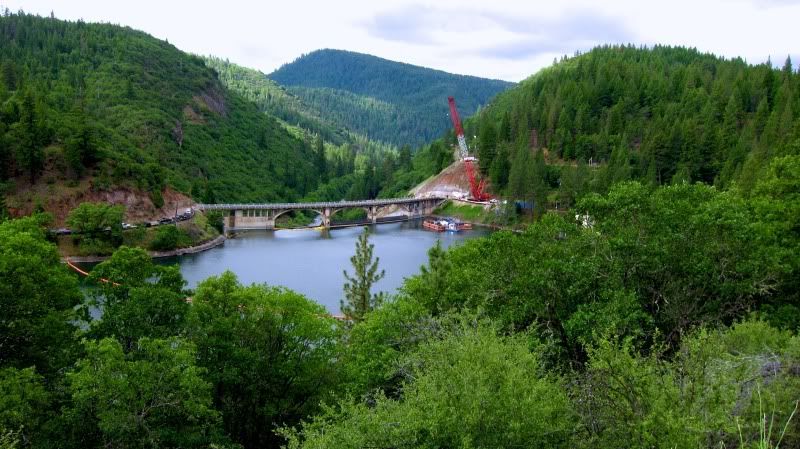 i love routine. getting my gear together on the side of the road is one of my favorite parts of the day.
the chaos of preparation: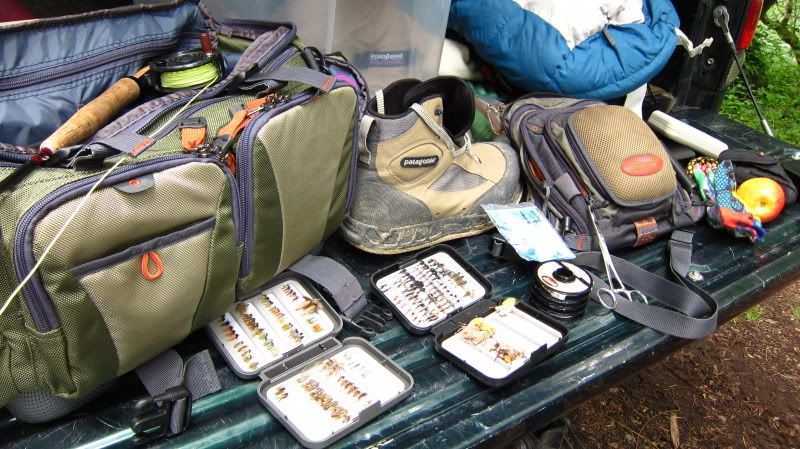 the day was good. windy as shit, some fish. high flows meant some wading fuck-ups. got wet, twisted my knee. loved every minute of it.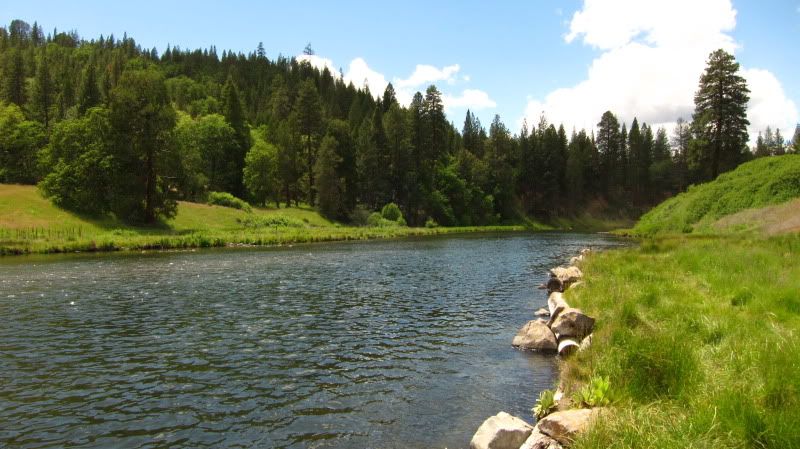 back home, and wishing i was in the bed of my truck on the side of the road. its all mindset. i can let this change rob me of time doing the things i love, or i can just slam the bluegill, bass, shad on the local waters. and while i am sure my hours on the in-town rivers are going to have to drastically increase, i can help but be dreaming of the next time i will be throwing the sleeping bag in the bed of my truck and heading out without a destination in mind.
some DSFK just cause