[report]It's strange how a particular place can pull at you and haunt your dreams every night until you can make it back. Last week I took hotrod to what I think is the greatest show on earth. My first exposure came as a kid on a family vacation. We were driving through on our way east and I remember being overwhelmed by all the water out there. The sulphur smell of the mangrove mud made me crazy and knowing the place was full of fish only made things worse. I begged my dad to pull the car over and I stood there giving serious thought to grabbing my rod out of the back of the station wagon, jumping the guardrail and bailing into the mangroves.
I listened to a park ranger giving a talk about the history of the area and heard the story of Ed Watson. Ed showed up down here in the late 1800s on the run from some bad deeds he committed in the indian territories and elswhere. He bought a quit claim for a 40 acre shellmound up a river that is totally hidden from view from the gulf and hacked out enough clear land to start a prosperous cane plantation. Ed was a family man, a hellraiser and a drinker and according to some, a cold blooded killer. When bodies started turning up in the river, the locals decided to take the law into their own hands and a mob gunned him down when he put his launch ashore at the smallwood store. His life and death are shrouded in myth and legend and is a fascinating story, one worth reading about if you are so inclined.
This trip was not so much about fishing but serious reconnaissance , we put in a lot of miles everyday and I poked into as many nooks and crannys as we could. I marked a lot of spots for future reference, the gps says we travelled just over 100 miles in 5 days looking for Ed.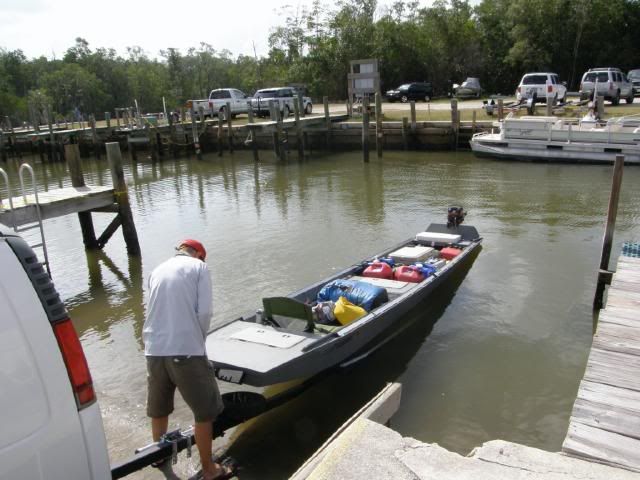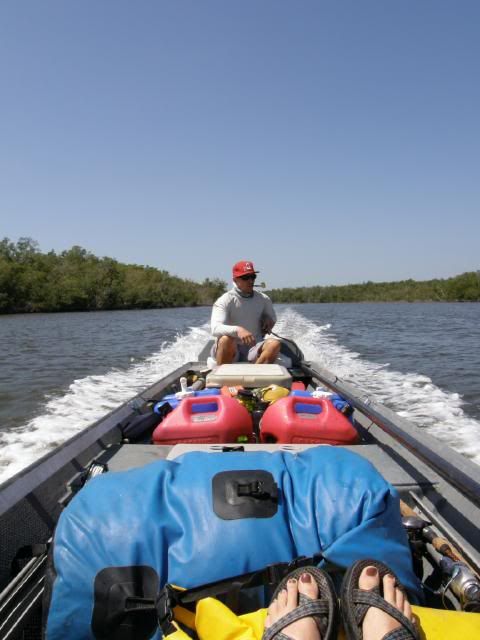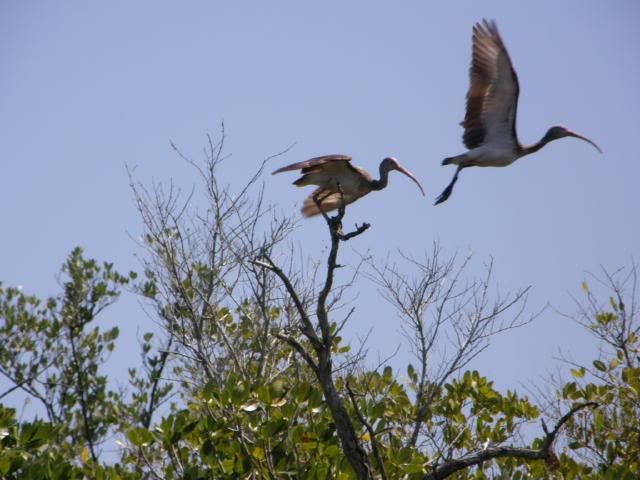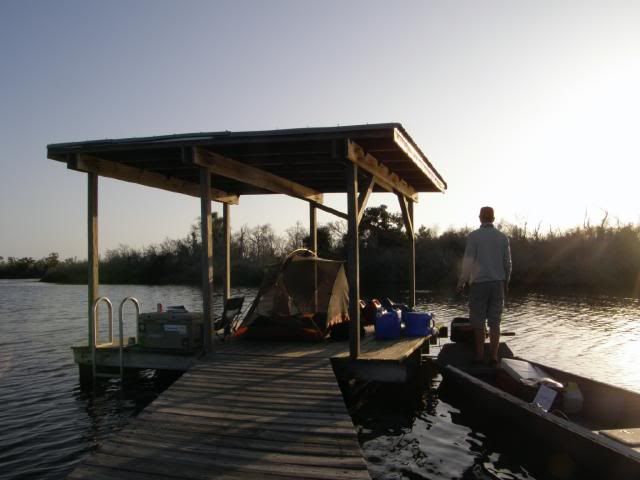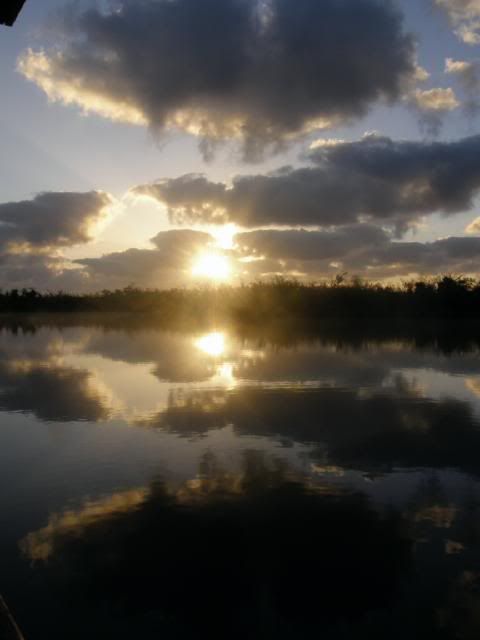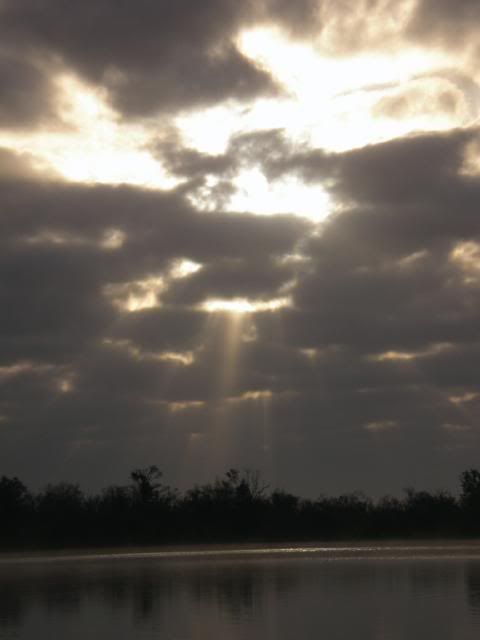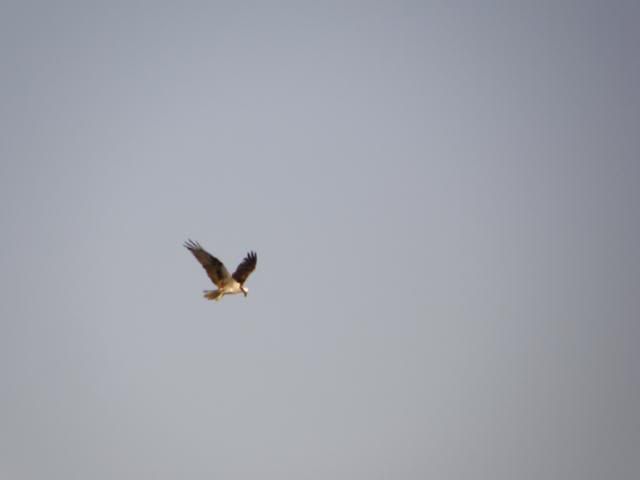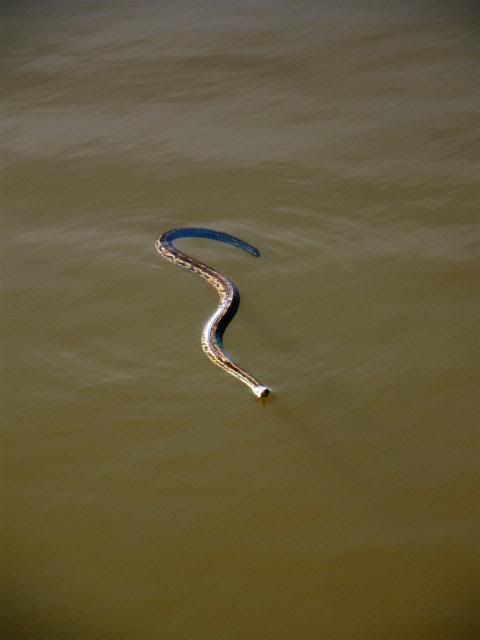 We went to Eds old place but elected not to stay the night. Not because of the ghosts but because of the bugs. It was pretty weird standing on the ground where all that bad stuff went down so long ago. The park service burned his house a long time ago but there are still remnants of his time here on the bend. It was easy to see why he chose this spot, once you had some land cleared you could see up and down river a couple of miles and it would be hard for someone to sneak up on you.
Fresh water is hard to come by out here and the locals are still using his cistern.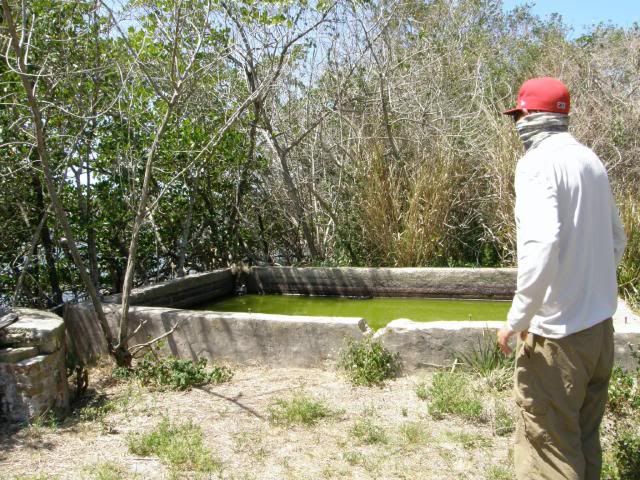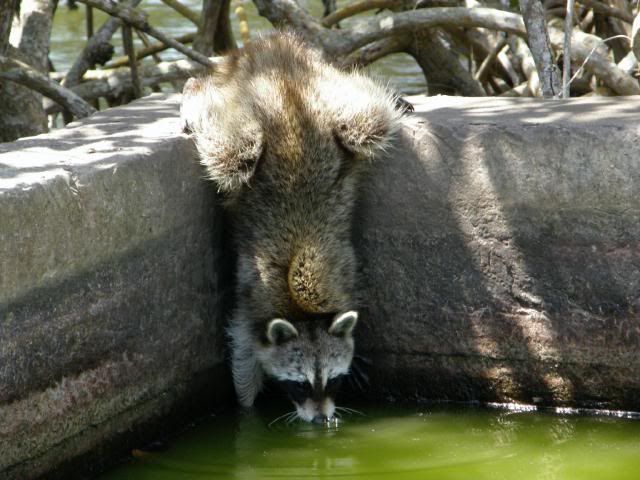 The old syrup boiler the cane press are still there.
The crazy bastard hauled a brand new Model A out there on the deck of his little schooner and took his family for joyrides around the plantation. I found what was left of it up in the jungle.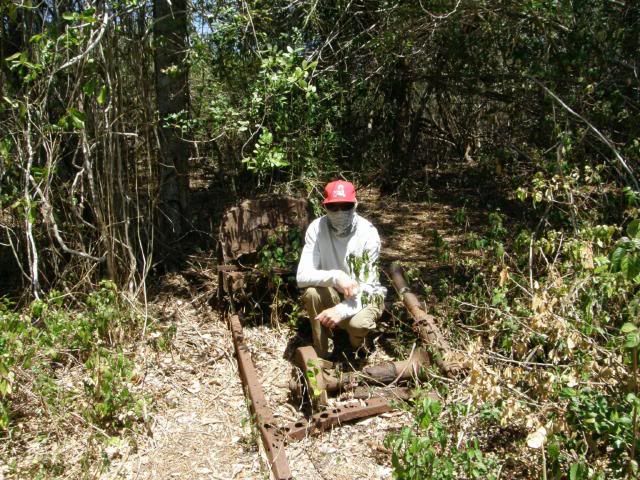 I didn't get to do a whole lot of fishing because we had so much water to cover each day but I did alright. I caught a bunch of dink snook, broke off a really good one and jumped three tarpon. Not bad for an ozarks boy flying solo. After dinner I would rig a shark rod and drink rum. I had 3 pop the wire like it was cut with a tool. I have a lot to learn about fishing bait.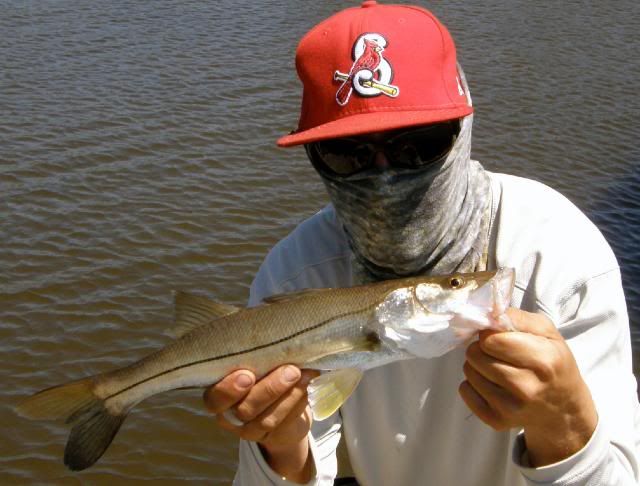 Lots of these
See ya!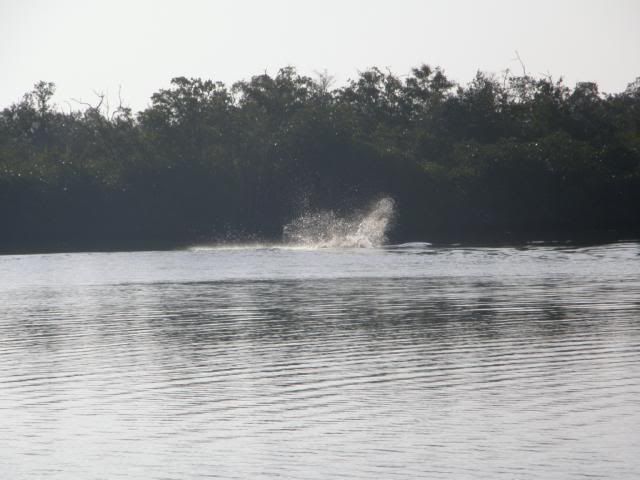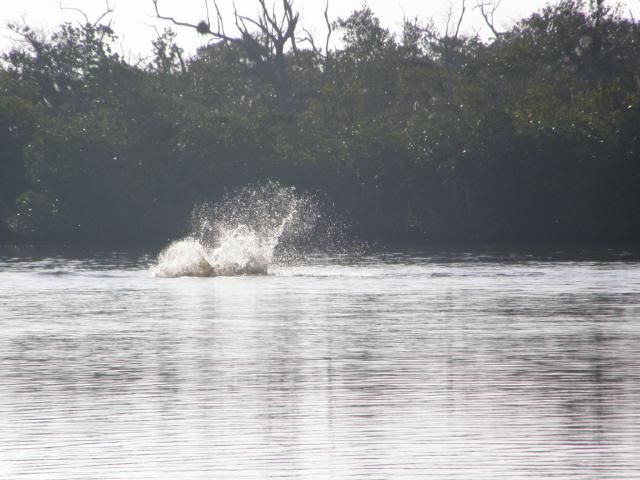 On the third afternoon we motored up to our chickee for the night and when I shut down the motor we heard a whistle and people yelling. I checked my chart and there was a creek that ran parrallel to the one we were in. I fired up and ran down out and back up into a little bay where I found two really freaked out canadians in a rented sea kayak. They were in tears and totally lost. They were 20 miles from where they were supposed to be and had spent 2 days paddling around in big circles lost and two nights stuck in the boat clutching to mangroves. Ken and Trudy learned the hard way that there is a big difference between a chart and a map. I fully expect a christmas card from Ontario this year.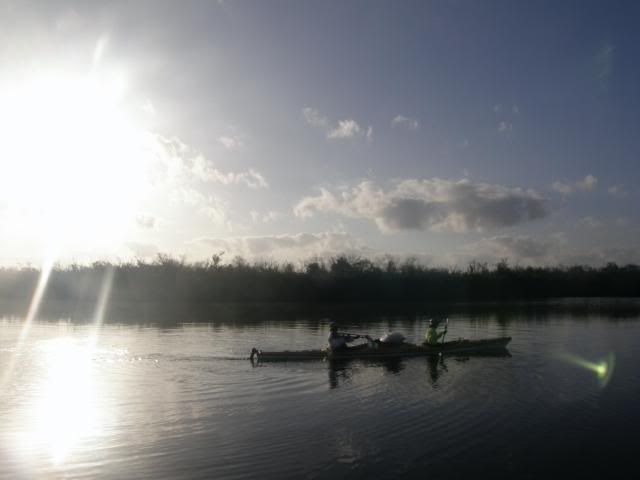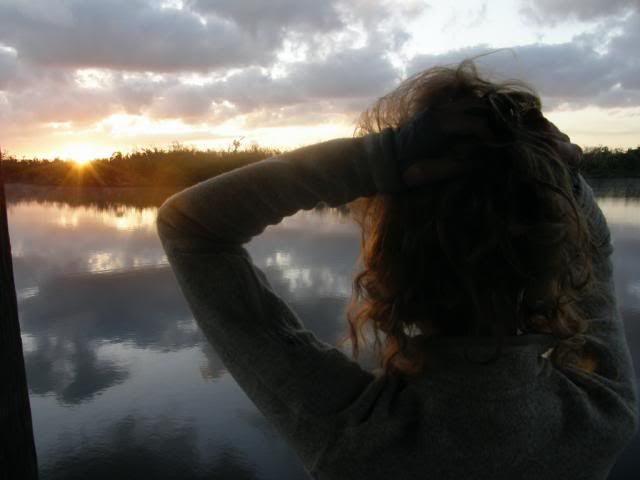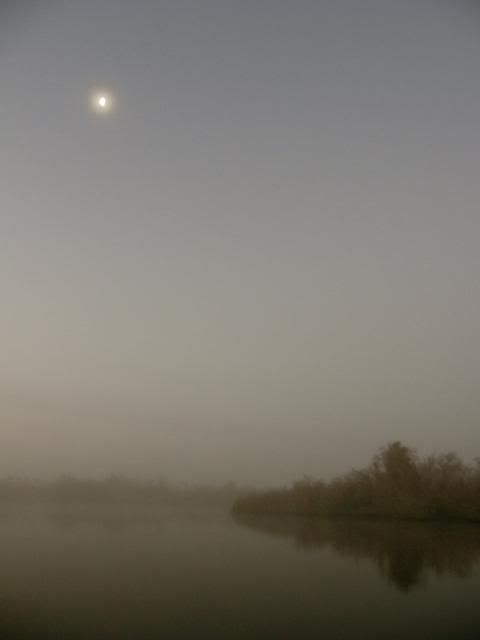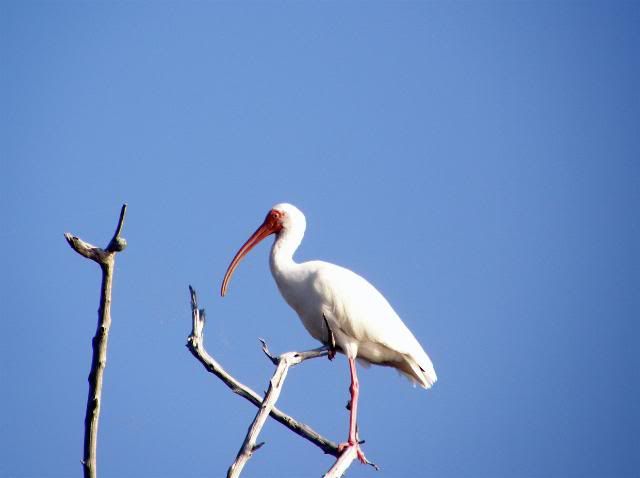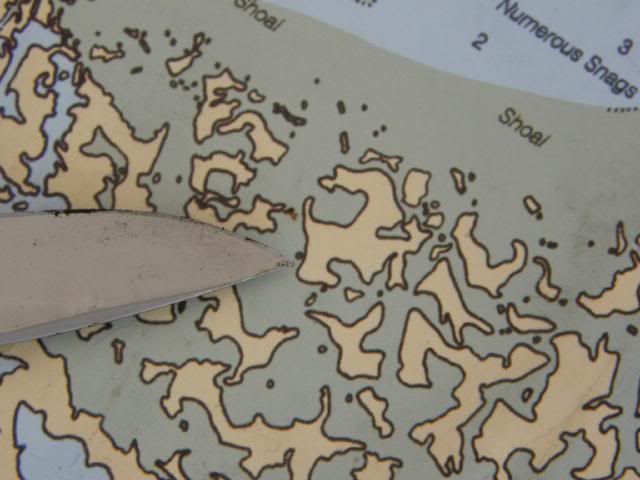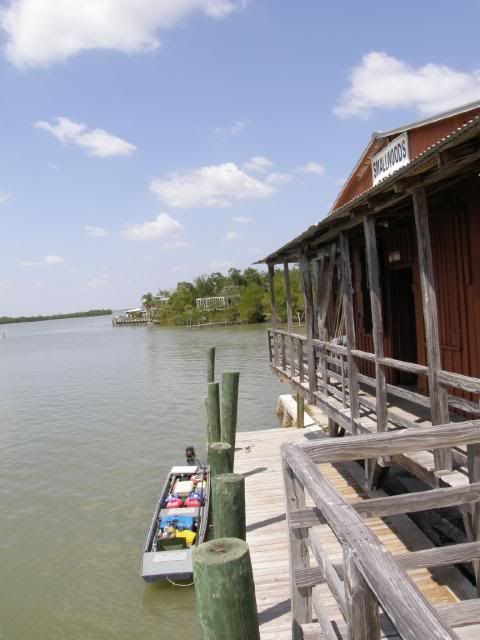 [/report]