[report]
So my world over the past year has been completely upturned... for the betterment of my future, but to the detriment of my fishing time. I get out at every chance I get, but the chances are far and few between. I usually plan a bahamas trip in the spring, but all my buddies up and went without me (fuckers) so I decided to go a diferent route. A buddy and me hooked his little skiff and headed south to give me my first look at permit. Neither of us had any real keys experience, and other than the bahamas I had no real tropical flats experience, but I was hoping the the local retards (redfish) I have learned to fish here would translate somwhat in the greater scheme of things an allow me to connect...
I was wrong.... but I did learn alot on this trip and put it in the sucess column just on the fact that we were able to even find permit and get shots..... the eats will come later.. I hope..
Either way here is the story of the adventure........
We rolled out of chucktown at about 6pm and were giving jerms a call at 5:20 AM to get the fuck outta bed and get in the boat... .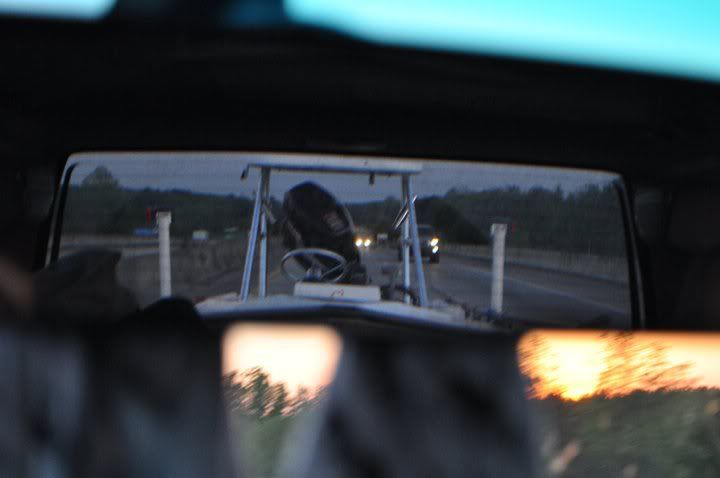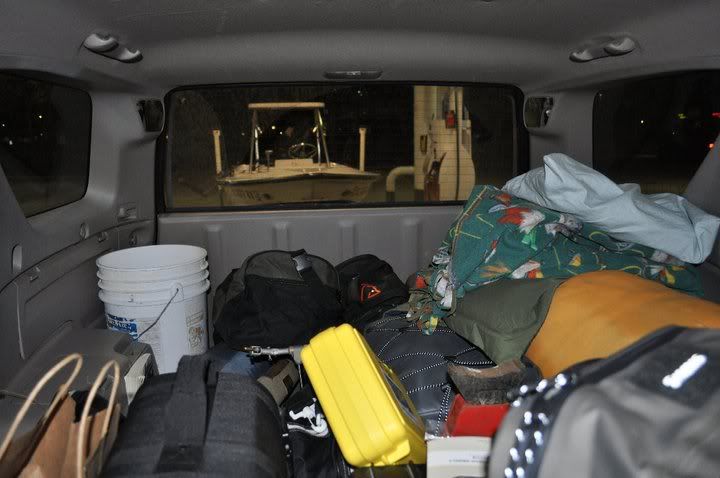 jerms threw his shit in and we rolled down to key west. The wind was projected at less than 4 knts all fucking day!! In the words of our boy LTD whom I spoke with on the way down... "fishing for permit in no wind is Fucking Retarded.... Go tarpon fishing..." Well we didn't, cuz I'm a hard headed fuck....
Anyway.. we splashed the boat, and rolled west... marquesas to be specific, and proceded to fish... BTW- Just want to point out that we were in a 15 foot skiff and rolled 30 miles across some big water... not smart...but on the day we had we weren't worried about it....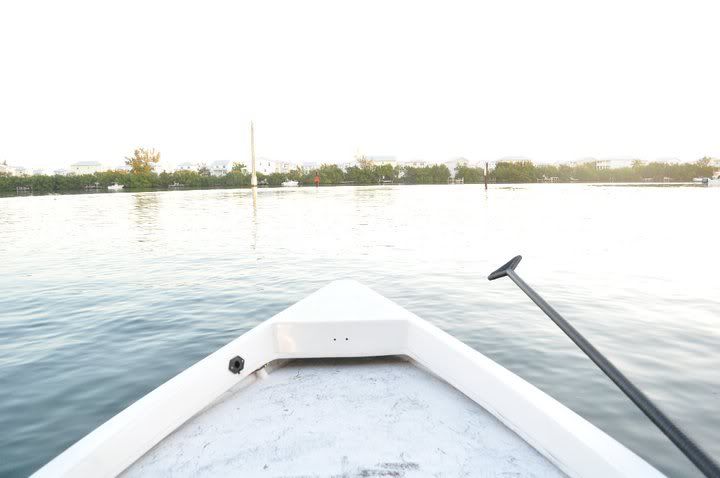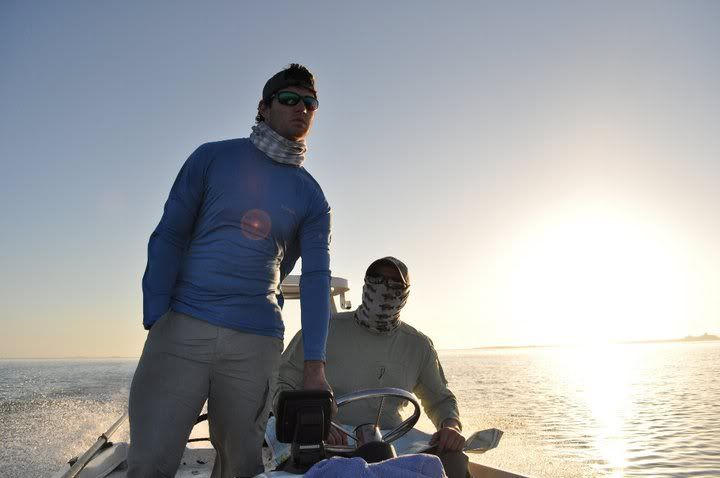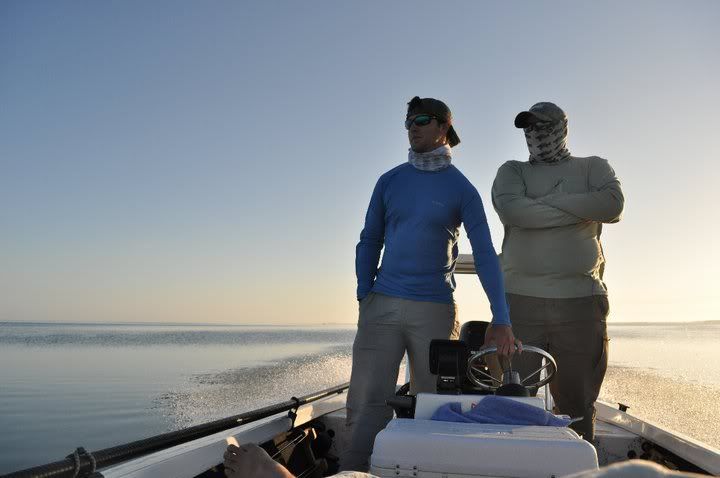 we arrived... I took the bow, and we began poling.... I guess we made it about 30 mins before it hit me that I had no fucking clue as to what we were doing..... So I did the only thing I could to ensure that a fish would appear.... Cracked a beer... the boys followed suit and I shit you not 5 mins later a group of tailing permit magically apeared right in front of us... and spooked before I got a cast.... That continued for the rest of the day... we saw over 30 fish, and had shots ... and refusals... but in those conditions for a boat full of rooks I hear thats about normal...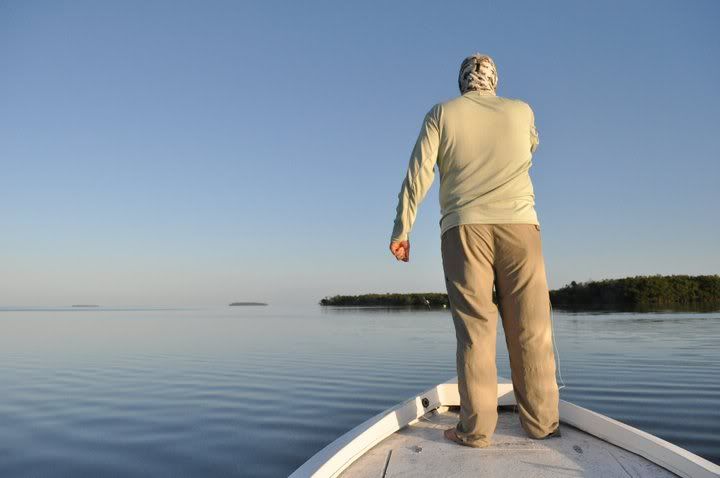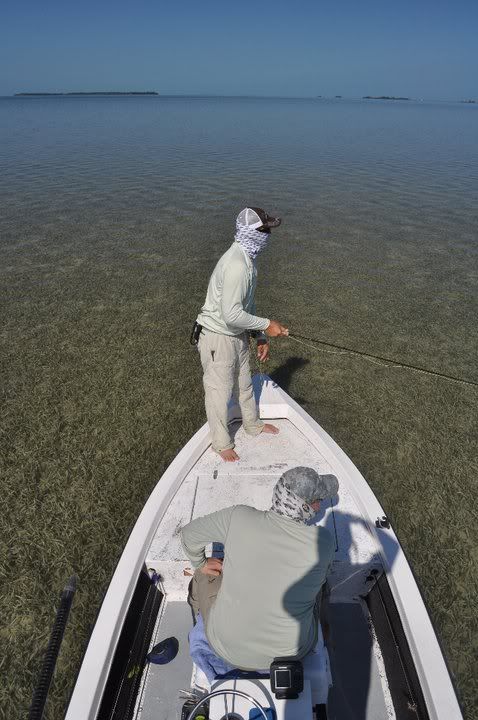 there's a tail in here somewhere...
here comes some pushers.....
we eventually stopped seeing permit, and started seeing tarpon rolling in the pass just west of us... so we switched gear... Never got a shot at fish but played with some schools of jacks.... it was mildly fun and took my mind off of the middle finger the permit gave me....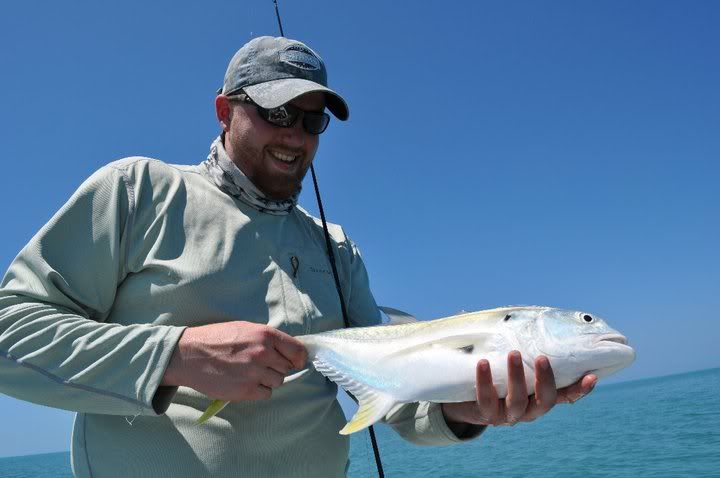 Also caught the largest lookdown any of us had ever seen... .these things are usually small....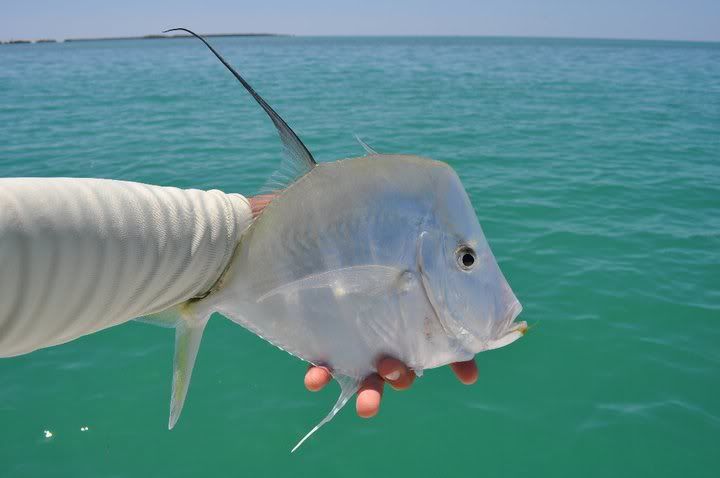 though he kinda looked like a permit... he wasnt...
Day two we treked to som other keys and what do ya know.... we found more permit.... probably saw 25 or so this day and with the wind we actually got some good shots.... I had about a 20# fish lick my flies asshole.... and turn away.... motherfuckers... We only had 2 of us in the boat this day so photos were not as abundant..... oh well some scenery.....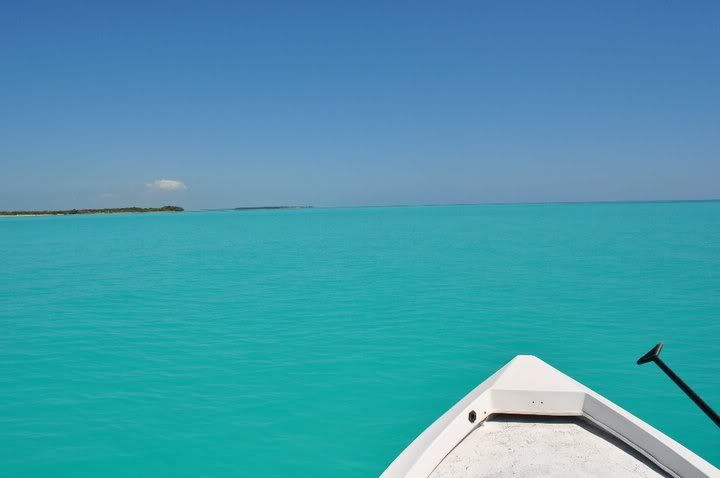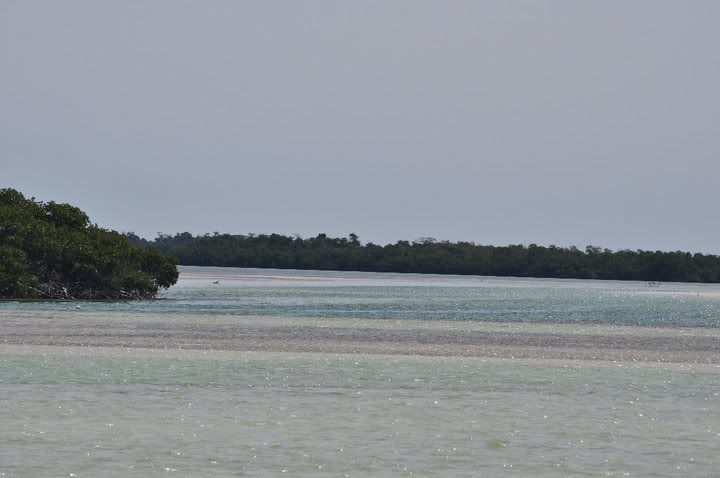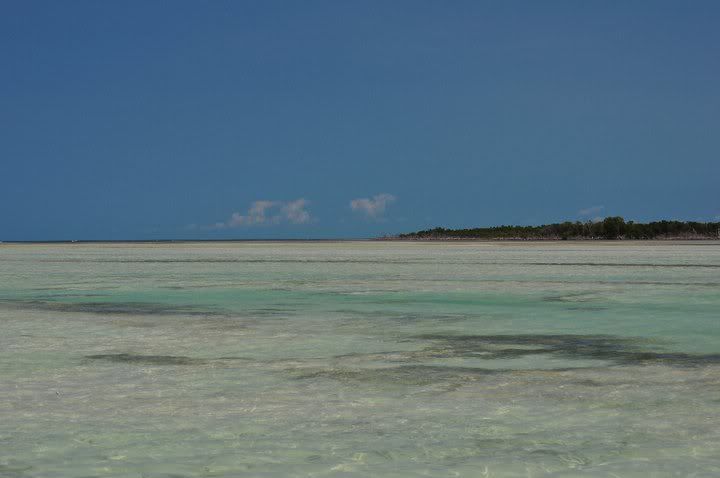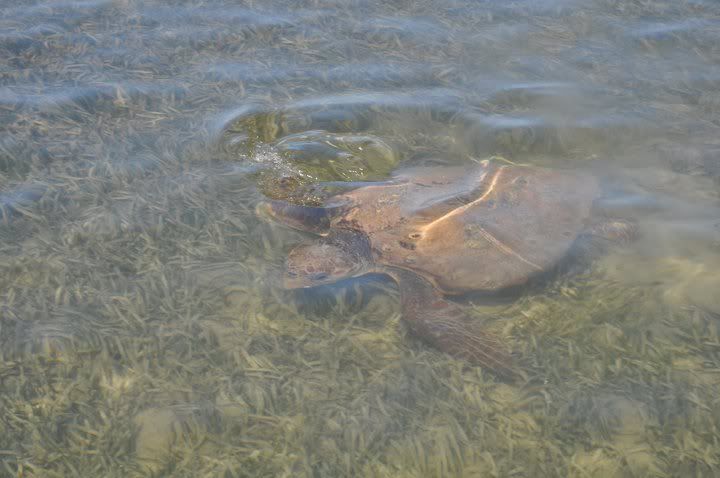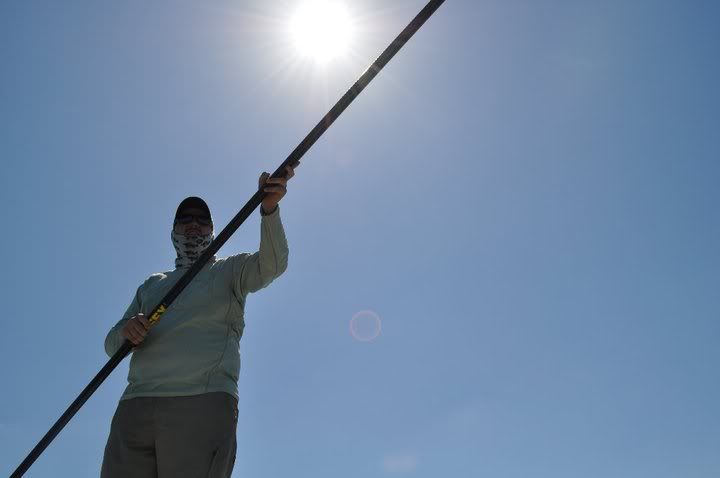 we rolled up to Islamorada for a day... and got a middle finger from some layed up tarpon... then got blown out in Biscayne bay before heading back home.... but it was a great trip none the less...
I think ive found my new favorite fish... and I'll be back to take my retrebution on those basterds.....
Till next time.... Love yall in the mouth.....[/report]