Anybody have any particular expertise with Reddington sonic-welded waders?
Good or bad, I'd like to know.
---
Posts: 3965
Joined: Mon Jan 25, 2010 5:16 pm
Location: transient
Fold the seam and it cracks. Period. Every time. I have no idea if they leak afterward, but it's so disconcerting to see that I couldn't possibly trust them, so I couldn't ever wear them.




Pinch the seam. It cracks. Every time. Every. Time.


Unbelievable it's crazy tO see.
"Whenever I find myself growing green about the mouth; whenever it is a damp drizzly November in my soul; and especially whenever it requires a strong moral principle to prevent me from methodically knocking peoples hats off -- then, I account it high time to get to sea."
---
Hey there
Just got a pair this fall to replace my Cloud Veils(sp)..I got the Pants...I really like them...easier for me to get into them and get them off ...like the waist band too…Very comfortable...price was right also...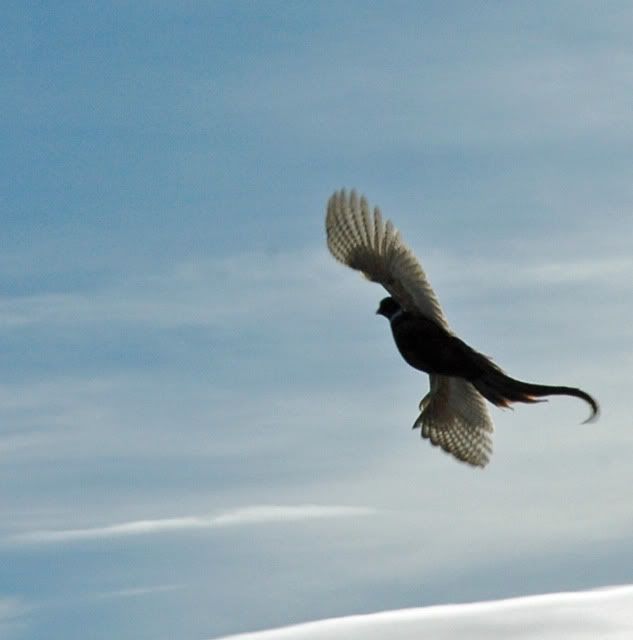 oh yeah …got some more of that Mustard ….let me know when you run out and I'll send some yer way…
Grace and peace
Ben
Forgive me my nonsense, as I also forgive the nonsense of those that think they talk sense.

~ Robert Frost ~
---
i never had a seam crack for me. i got the pair with the zipper. i was skeptical. i mean, it's a zipper. i've been in mine only 20 or 30 days now but not a single problem. i recommend.
The River is Why.
---
great rooster pic, Ben
My drinkin' days are over; I'm still trouble bound - Slaid Cleaves

"This place is so fucked up. Where else could you find a thread with a Debbie Gibson song, a chapter from Fyodor Dostoevsky, and a sweet under boob pic like that on the same page?" - Hogleg

"You may not be smart, but your car gets good gas mileage". - Stovetop
---
Posts: 748
Joined: Thu Sep 01, 2011 11:46 pm
Location: your mum's
I've had two pairs, both leaked. I like their reels, but the waders, not so much.

Customer service is good though.
They all wanna be Hank Williams
They don't wanna have to die
---
Just got a pair a couple weeks ago. I've only worn them once, but no leaks. You are going to hear good and bad with any pair or brand of waders out there, or at least I did. I like the company, the technology(leased from Orvis) and figured I'd be a guinea pig for others. So far so good!
"Don't ever underestimate the power of a good blue line session with a 1wt. Shit gets settled out on the boulders, things get prioritized. And, in the end, you put something back in the tank..." -wandering blues
---