By
K_P
- Mon Jan 16, 2012 2:00 pm
- Mon Jan 16, 2012 2:00 pm
#441231
[report]I'll keep this TR short, with minimal photographs due to the likelihood that most of them would hot-spot my location.
I've got six or seven total days to my credit where I'm spey casting to steelhead. All but the last one have been with loaner gear, compliments of my good friend South Fork.
I pulled together enough scratch to finally buy my own setup.
Friday: Drove to Spokane to send my youngest kid back to college, with continued travel to Lewiston.
Saturday: Seven hours, thigh deep in some bloody cold water. Five and a half hours into my karma-building journey, I snagged the bottom yet again.
...or so I thought.
But first, some obligatory DSFK for the one-and-only Kyner. The second version can go DIAF.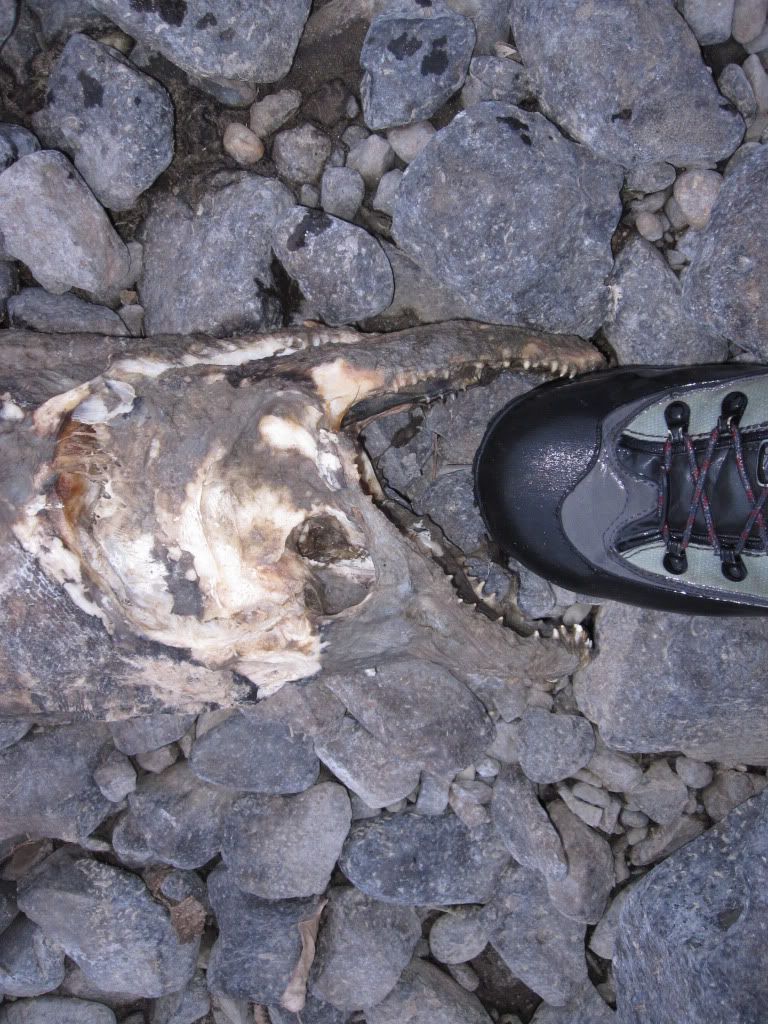 My buddy and mentor went three for five. All were wild and lovingly released.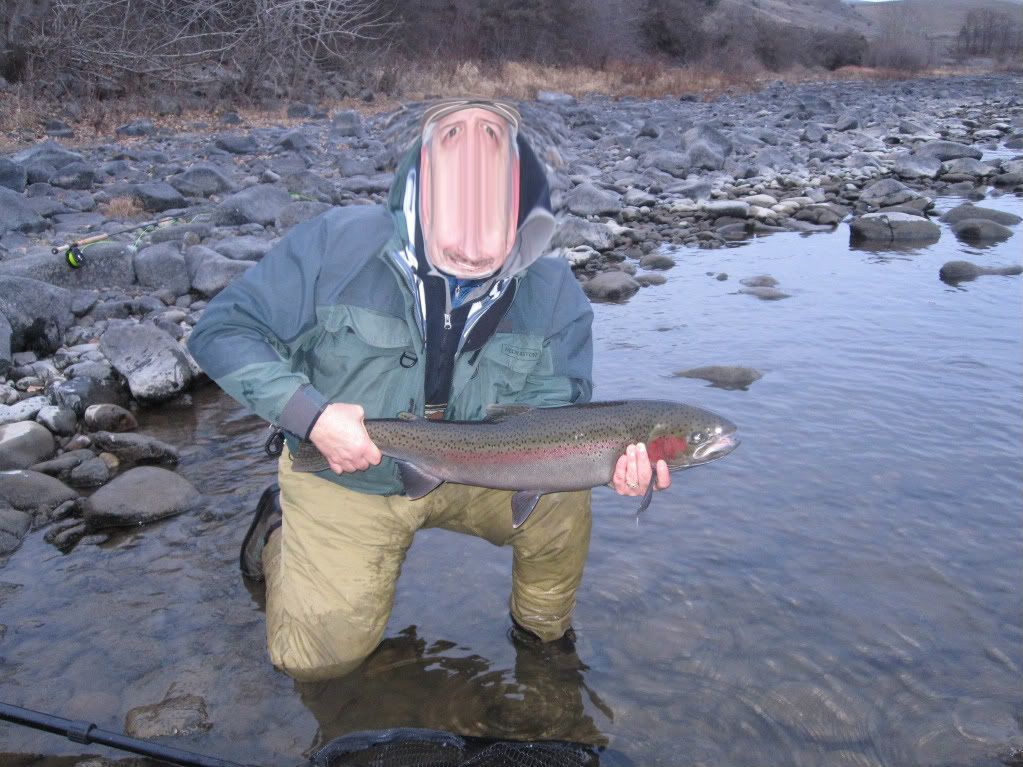 I got one tug, nearly six hours into my day. It turned out to be the fish of the day--a 31 inch (or so said the Measure Net) wild buck.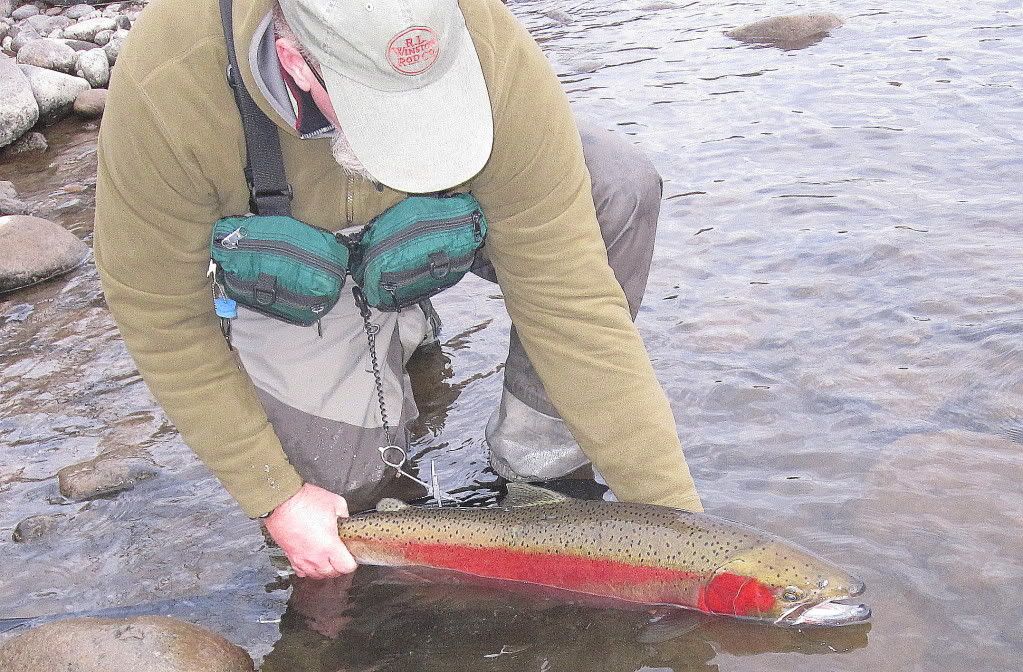 Sunday morning found us, pre-dawn, in a dumping blizzard. Due to concerns about road closures, I headed home.
Synopsis:
One day.
One fish.
One new addiction. I gots it bad.
[/report]