[report]
Haven't been around much, irons in the fire don't allow much time in front of the computer. Pouring rain, wind at 30 knots and the wife out of the country gave me a little time to sit down and go through some pictures from the last couple of months. I have had some old friends and some new friends blow into town and unfortunately for all of them time the weather did too. We gave it hell and thats what counts.
Case in point..
RFA came through and got a taste. He had some good shots at oceanside fish but mostly he drank my rum, did snuff and dirtied up the boat. He did take the push pole for a bit and gave me a circular tour of a redfish flat. Then the wind came...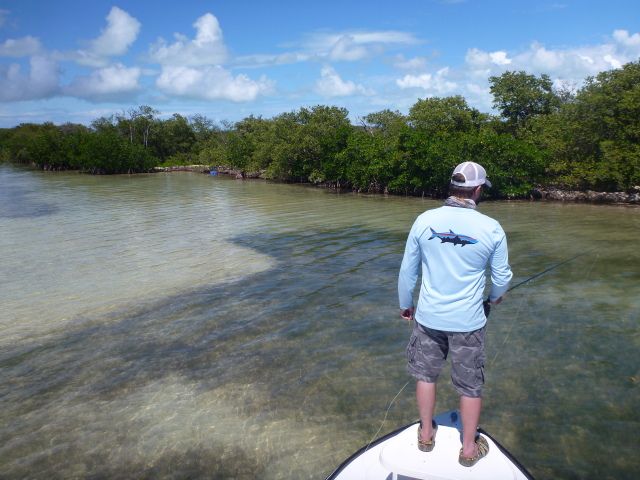 Day two we had breakfast and went to Robbies with his family. At least he didn't scream like a girl and yank his hand back like most of the tourists from Colorado.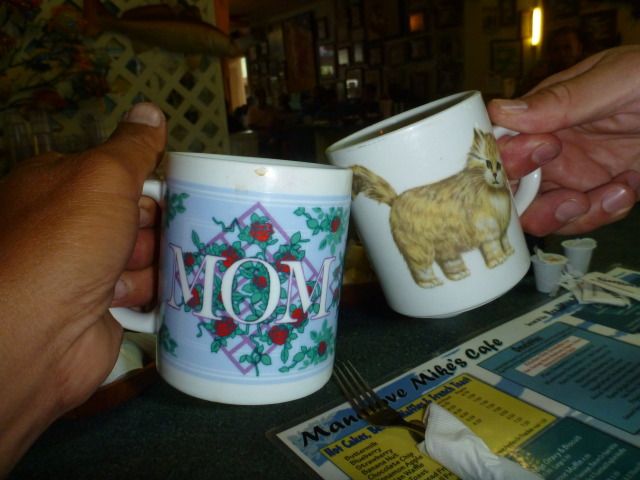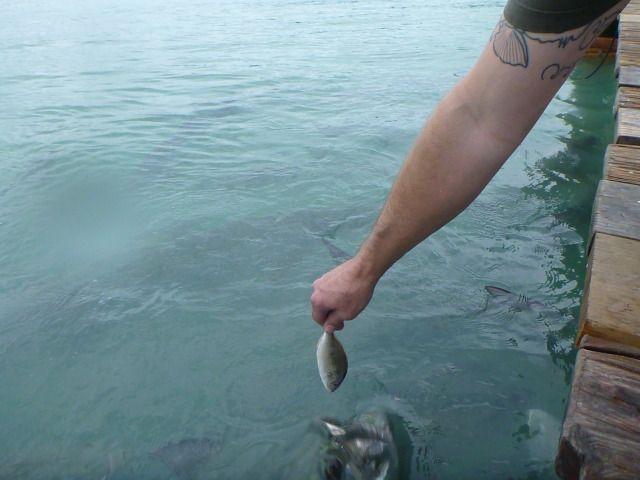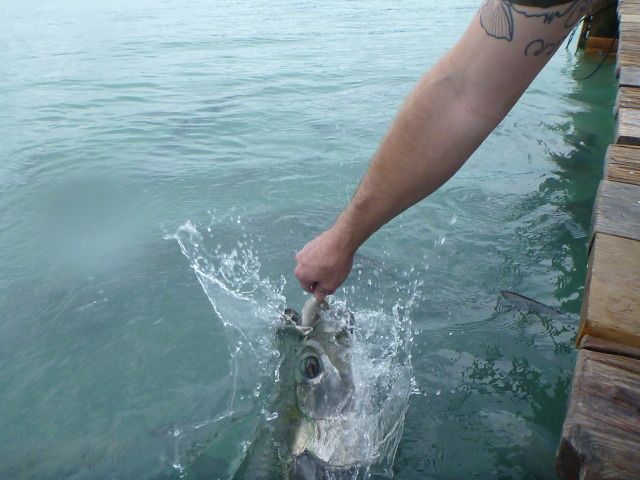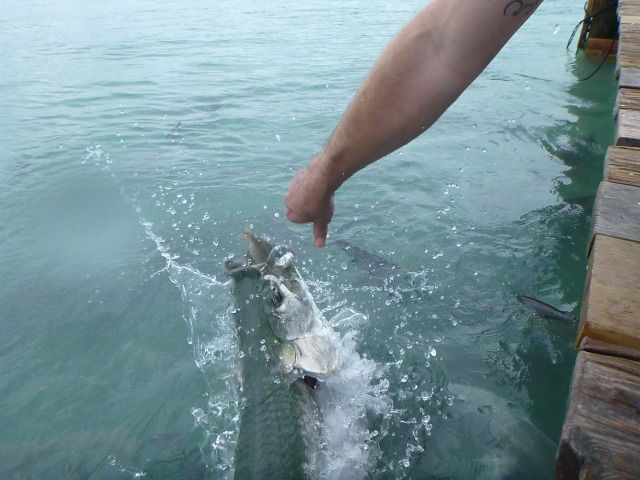 Same deal with stovetop, he got a taste, jumped a few good ones but this is the only fish he held while he was here.
All the days aren't shitty though and I have tried to make the best of them.
Sometimes I like to go up to the park for the solitude.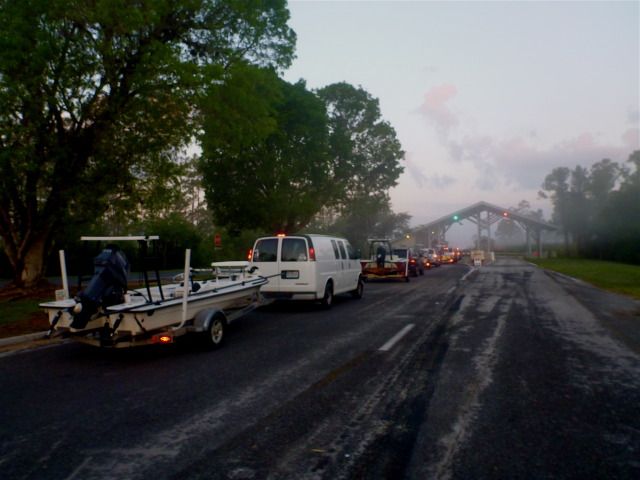 We eat fried chicken and go exploring.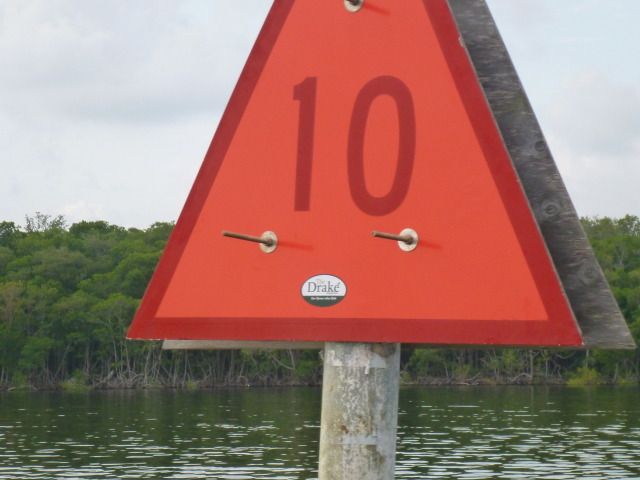 Sometimes we take the Julia Belle Swain out and sweat through mosquito hell to strike it rich. If you ever meet someone who doesn't like no motor zones, kick them in the nuts and run.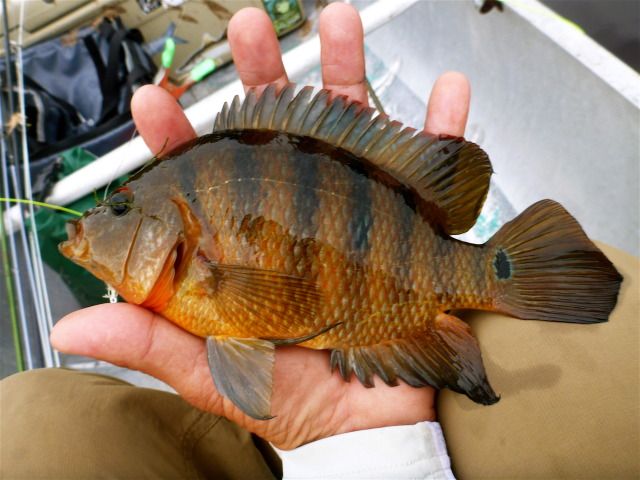 Other days we stay closer to home.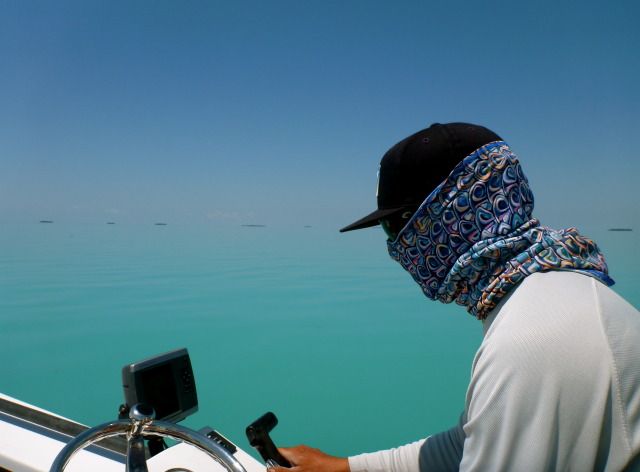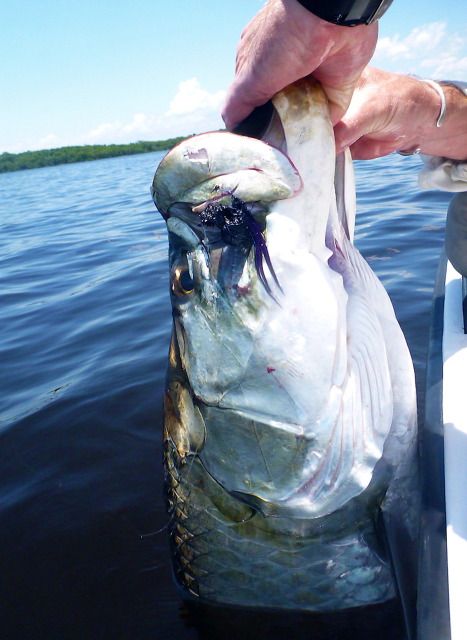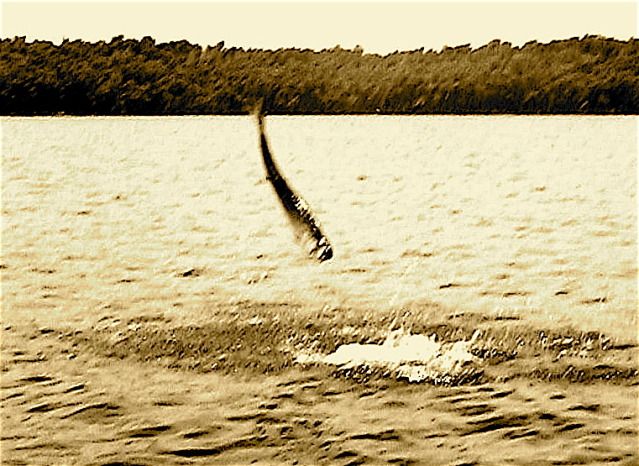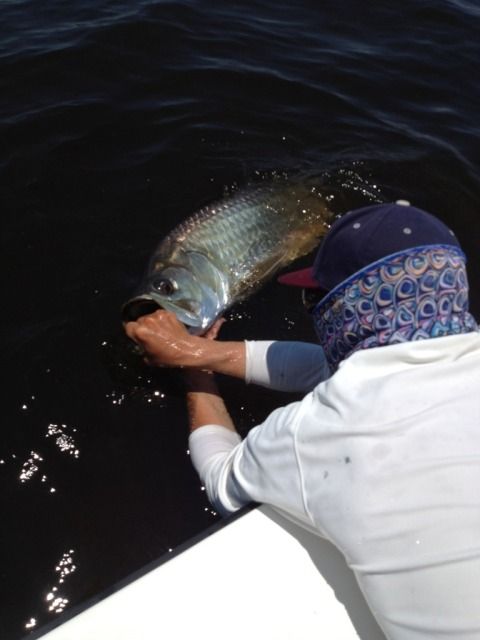 [/report]