[report]
I've had the last 3 weeks off work (Wedding/Honeymoon), and we've spent this past week relaxing at home. I snuck out on Tuesday. I decided to visit a Happy Little Stream that I haven't visited in 2 seasons, as we've had fuck all rain. This year has been better (slightly), so I thought I'd go see how the fish had coped. The Happy Brook: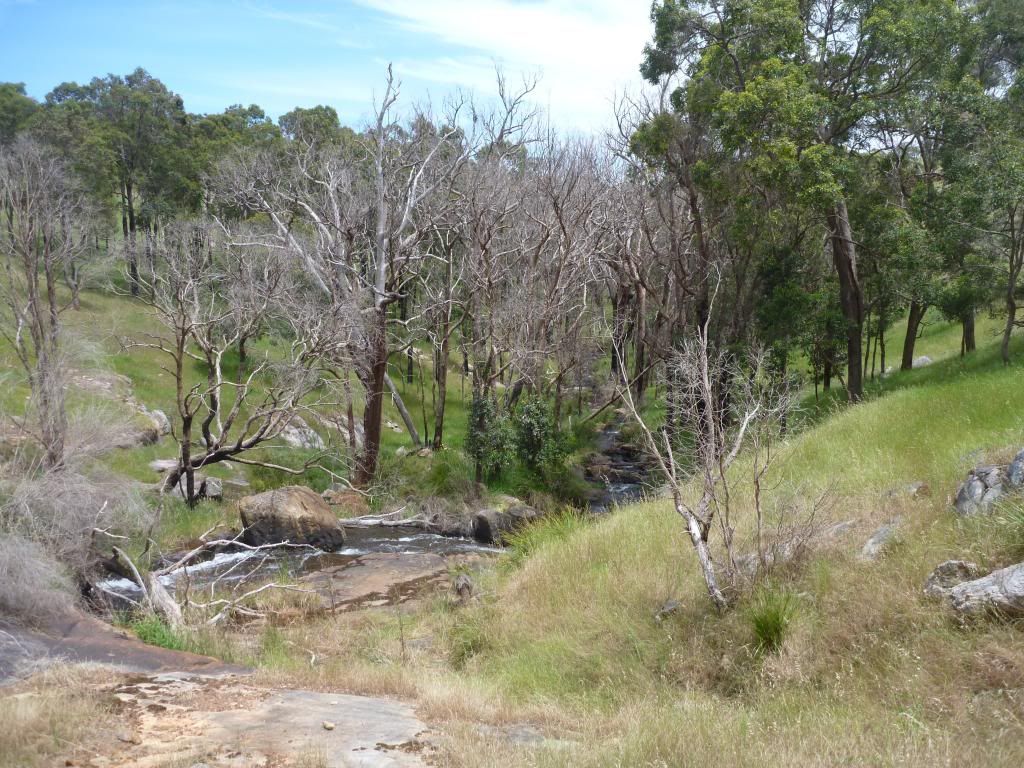 Plan usually consists of hiking down to a little man made dam, then fish back up. There always used to be half a dozen in the dam: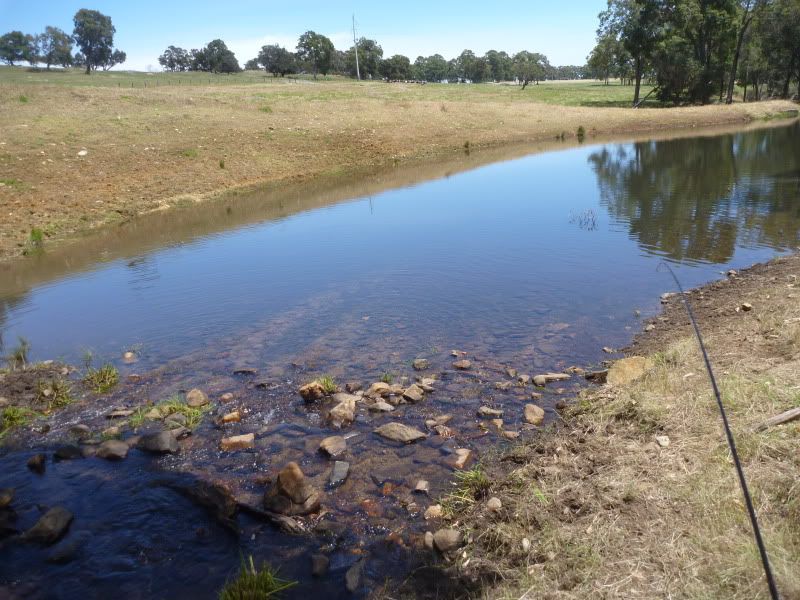 This time, there was only one: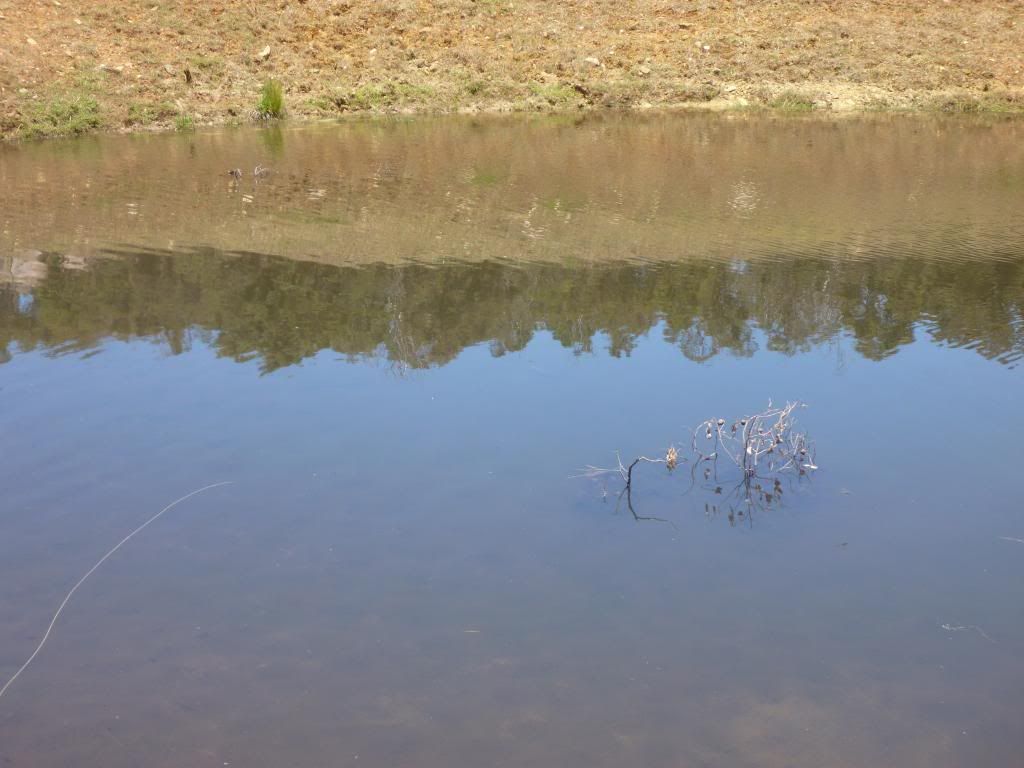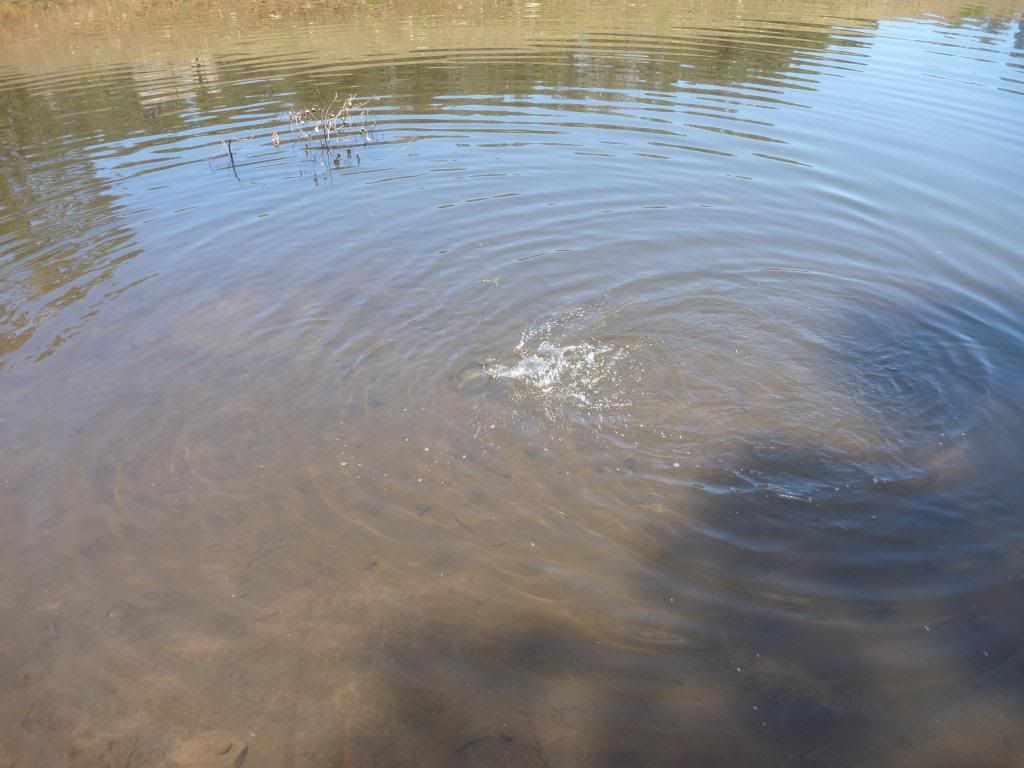 I continued upstream, but something was wrong, there were no fish in the usual places. Every riffle and pool used to hold little 250mm fish eager to hit a dry...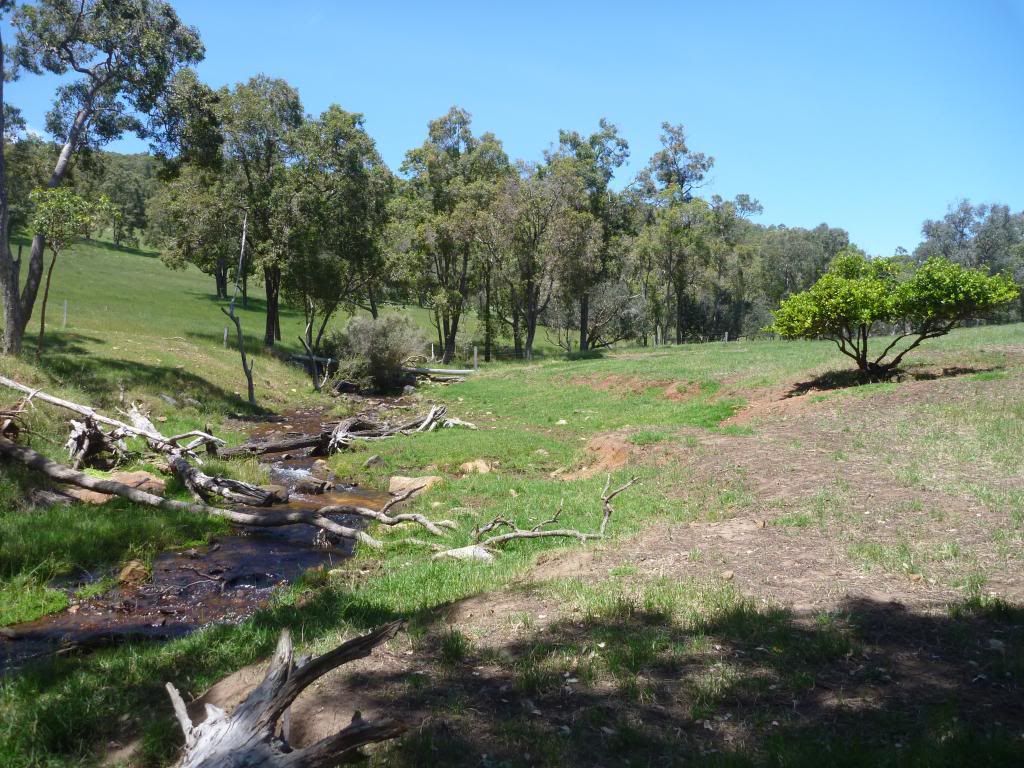 But the bigger pools still held a single large (for this stream) fish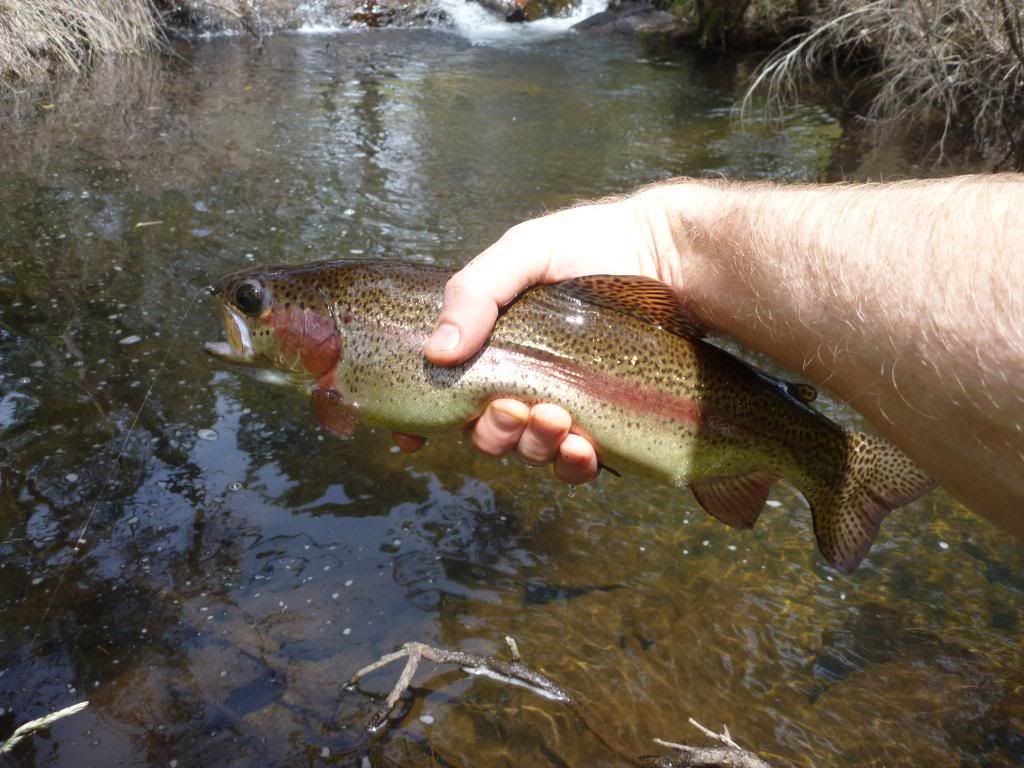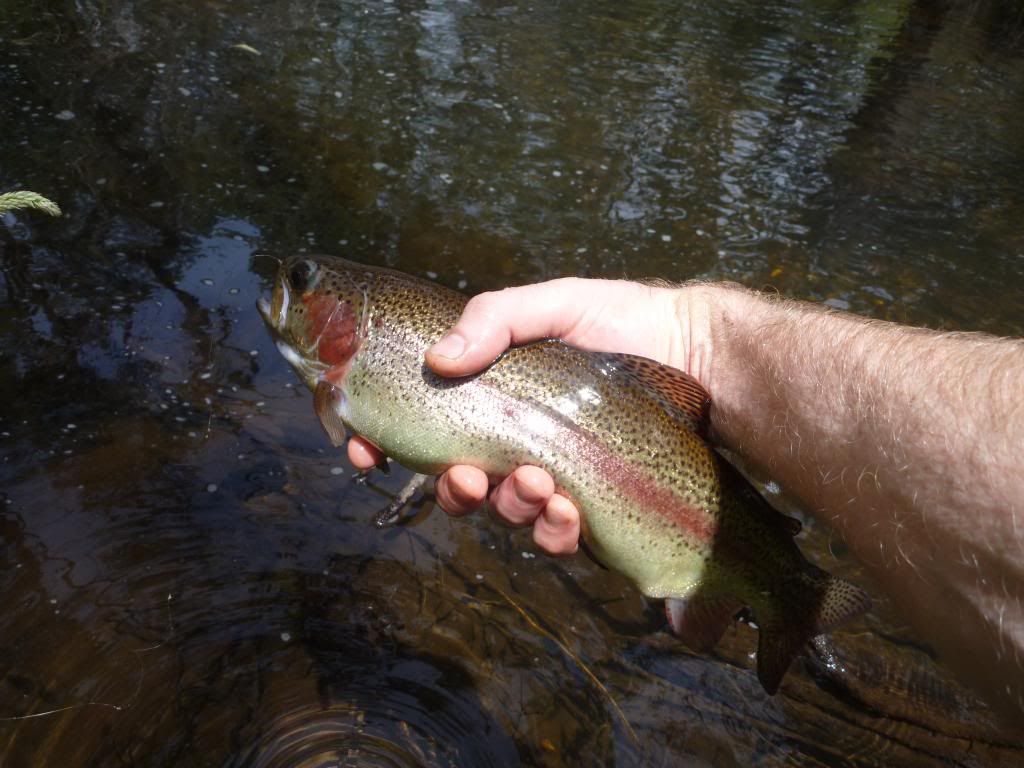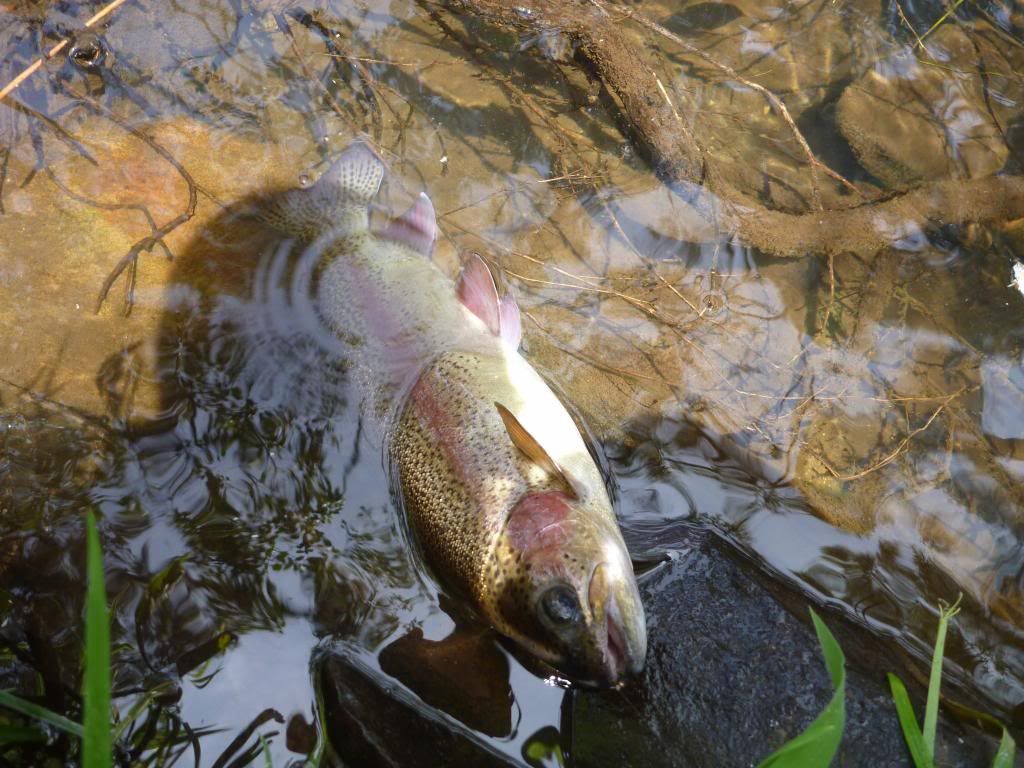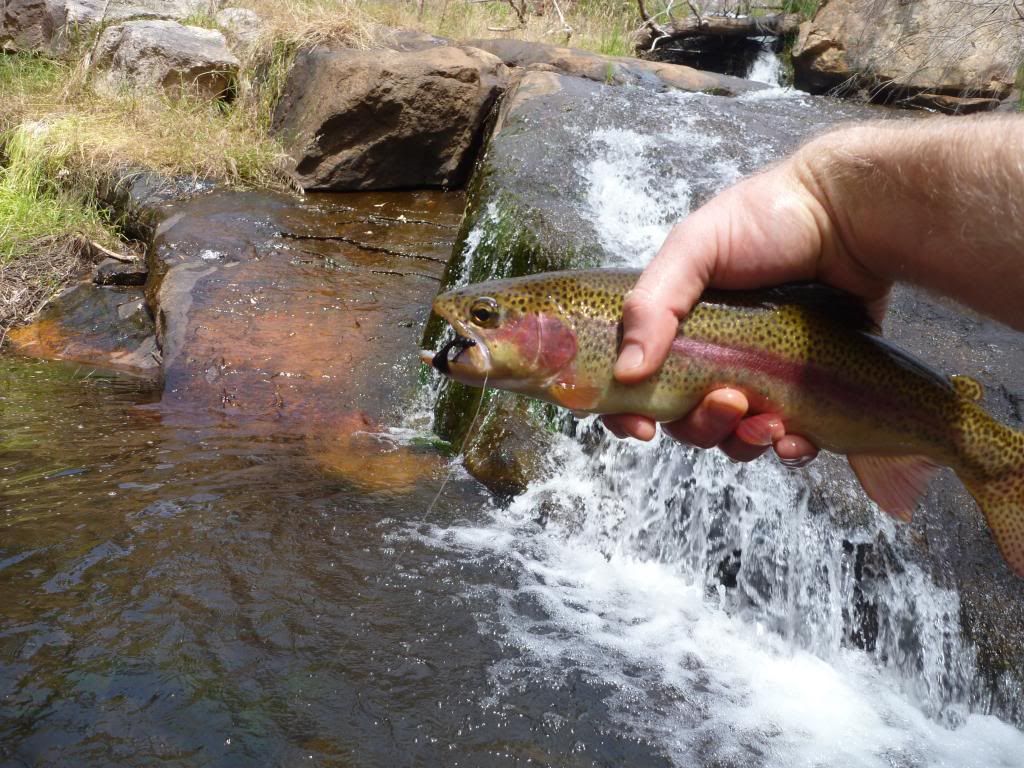 This usually did the job, except for the fish above, he required a Bugger, as the flow was too heavy for this little nymph: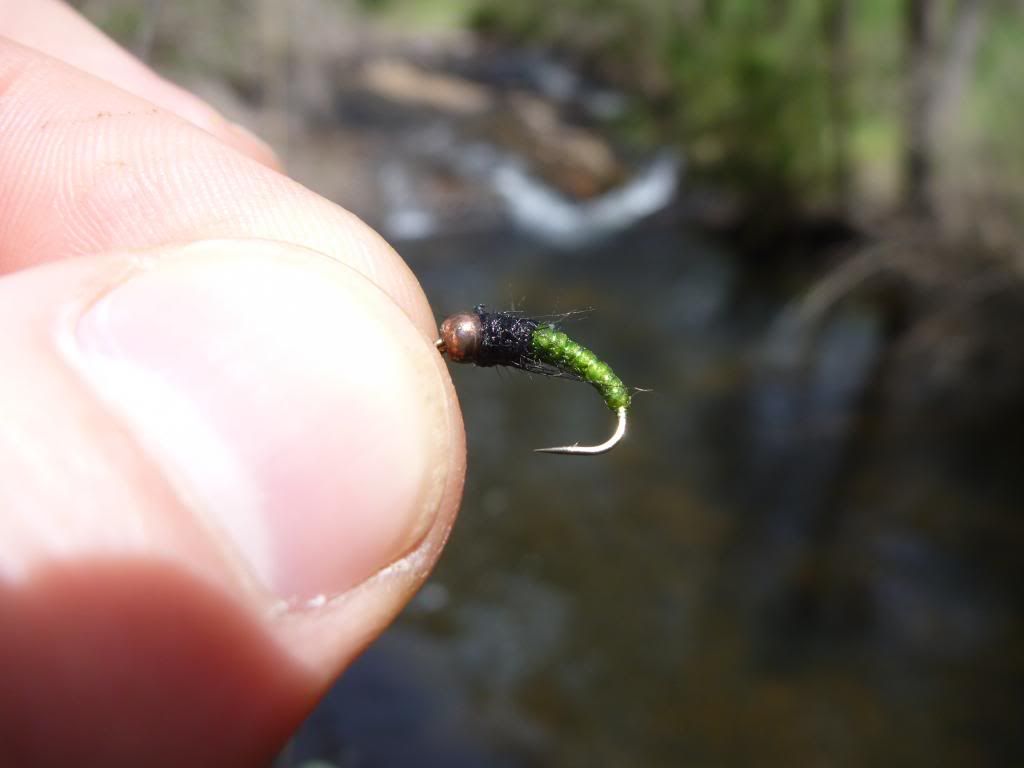 With the lack of fish numbers, I took ghey shots (though I'm not very good). Flowers all the way up the valley, Here's one: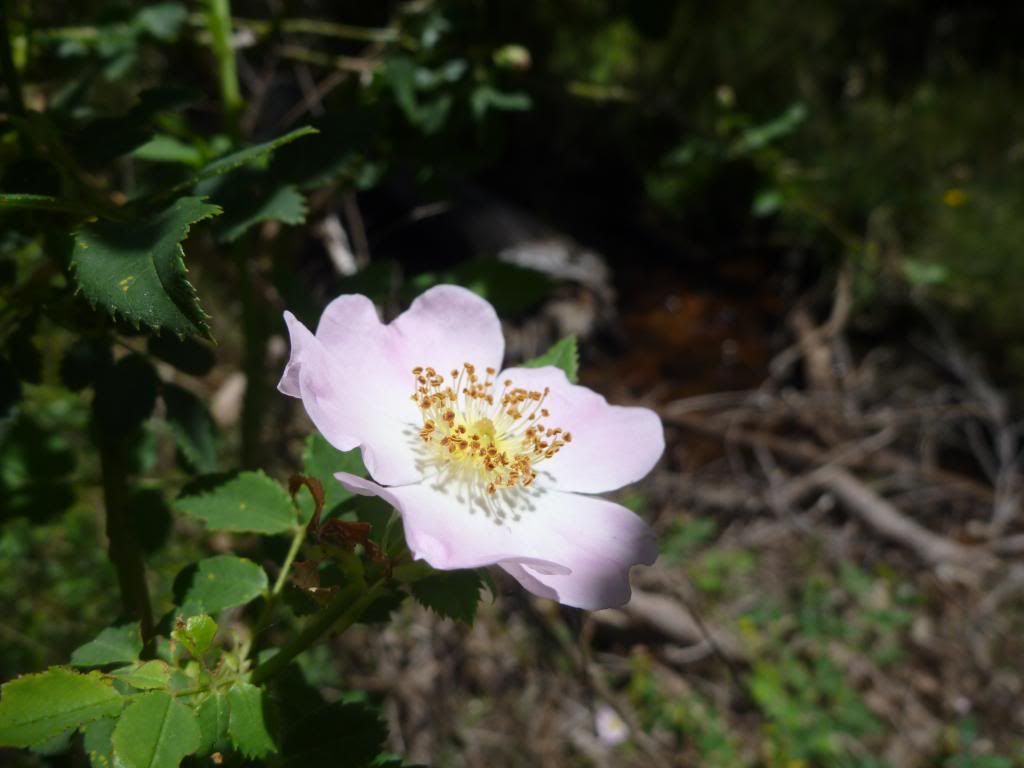 Lunch at the top:
[/report]