[report]
I awoke early on Saturday morning to drizzly, foggy skies and the sound of my dog snoring his ass off. Neither of us were very enthused to be awake, but there were fish to be caught. I forced him to get up.
After 2 cups of coffee and 15 minutes walking around the yard, I was ready to go. A little creek in Shenandoah National Park was the destination. The fog was thick for the entire drive out but after climbing the mountain we found blue skies.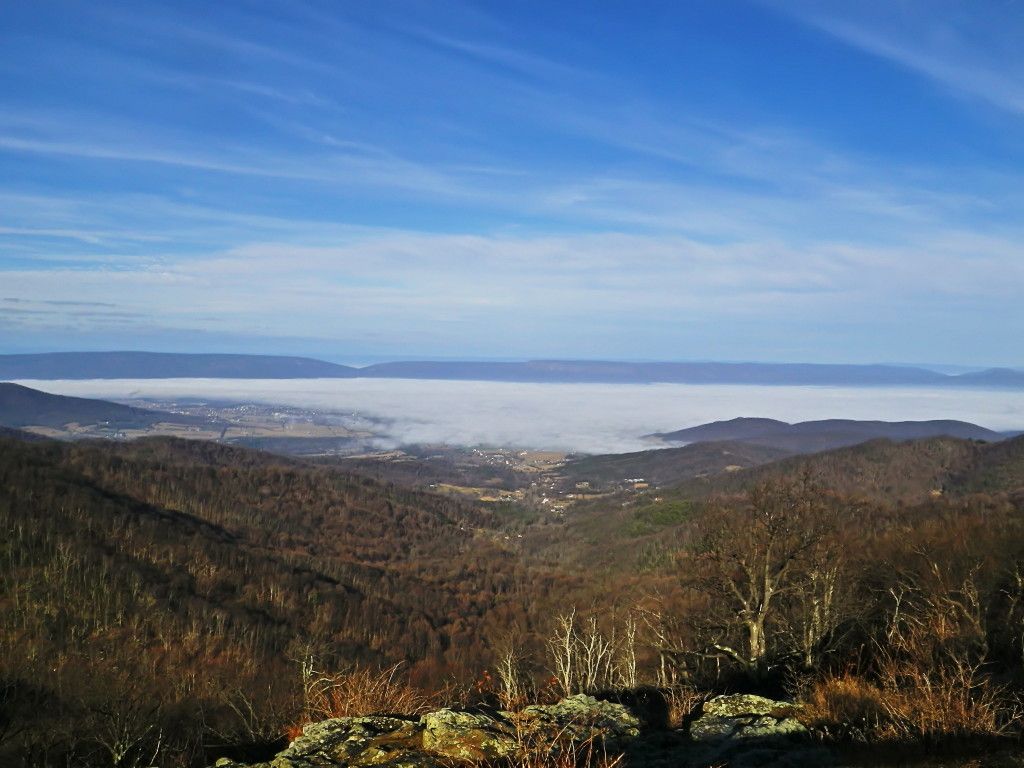 We started a longish hike back down the mountain we had just driven up. Wait - up which we had just driven? Where's wildman when I need him.
Shortly thereafter, we found the creek - which was still pretty skinny up there.
Further down the hill, things picked up considerably. We hiked a few minutes more and decided to start fishing.
Decisions, decisions...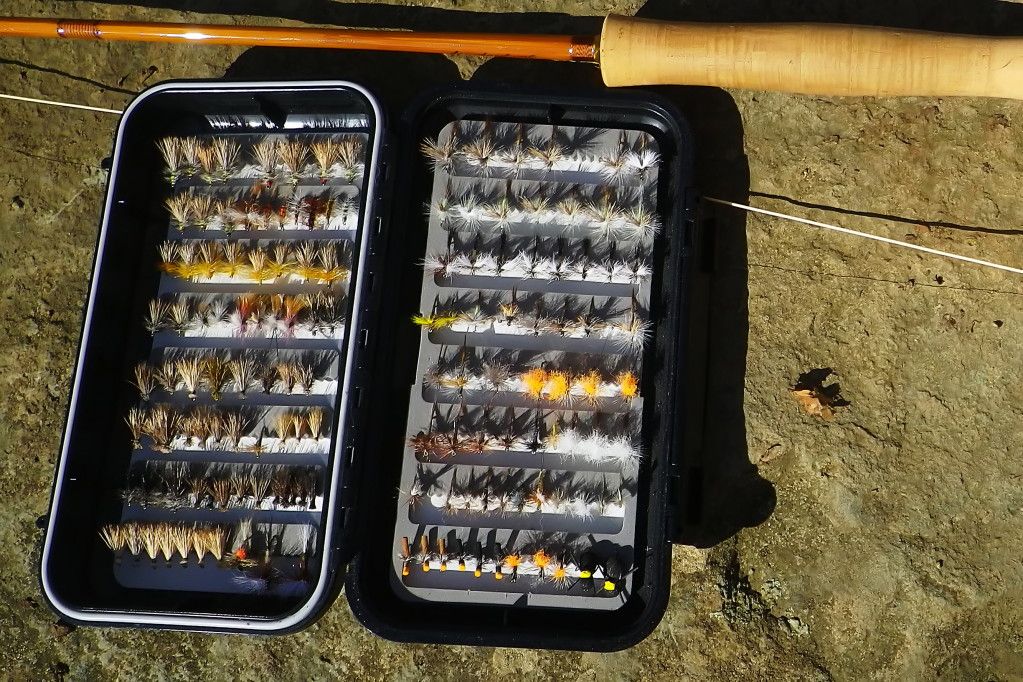 That's the right one.
I fished with one of my best good friends. He forgot his fishin' clothes but caught some trouts anyway.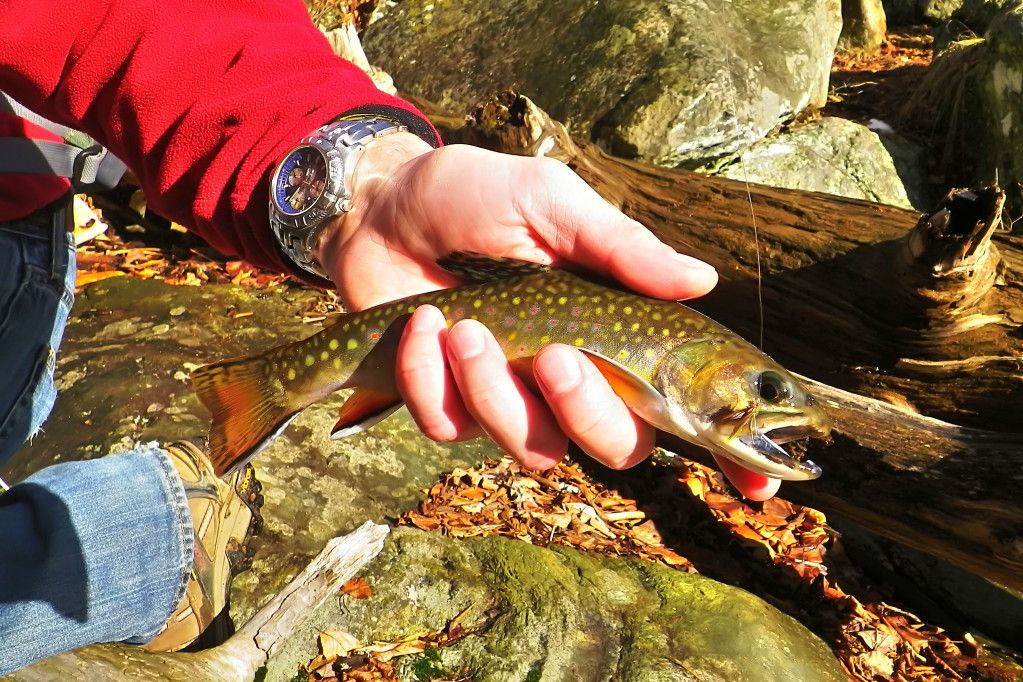 Sometimes the going got tough.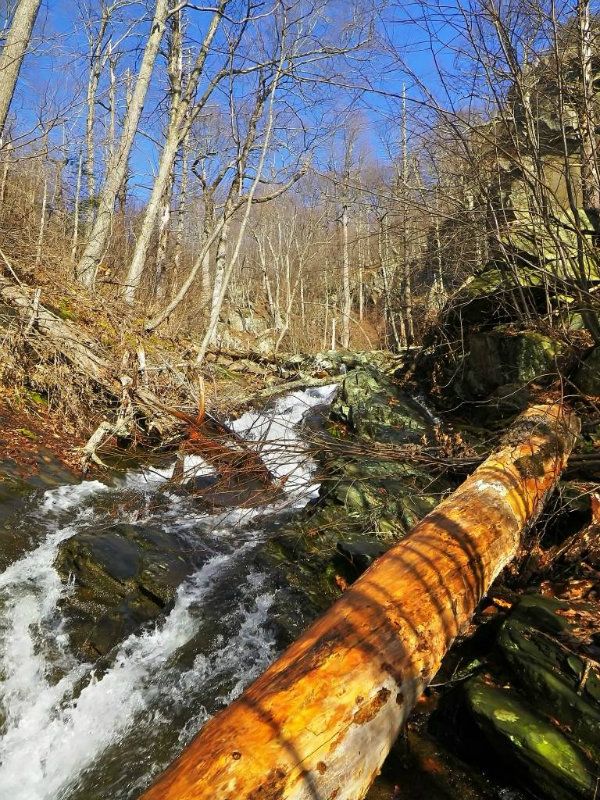 But we got going.
And caught a bunch of palm trout on dry flies.
Then we found this weird tree growing into a rock.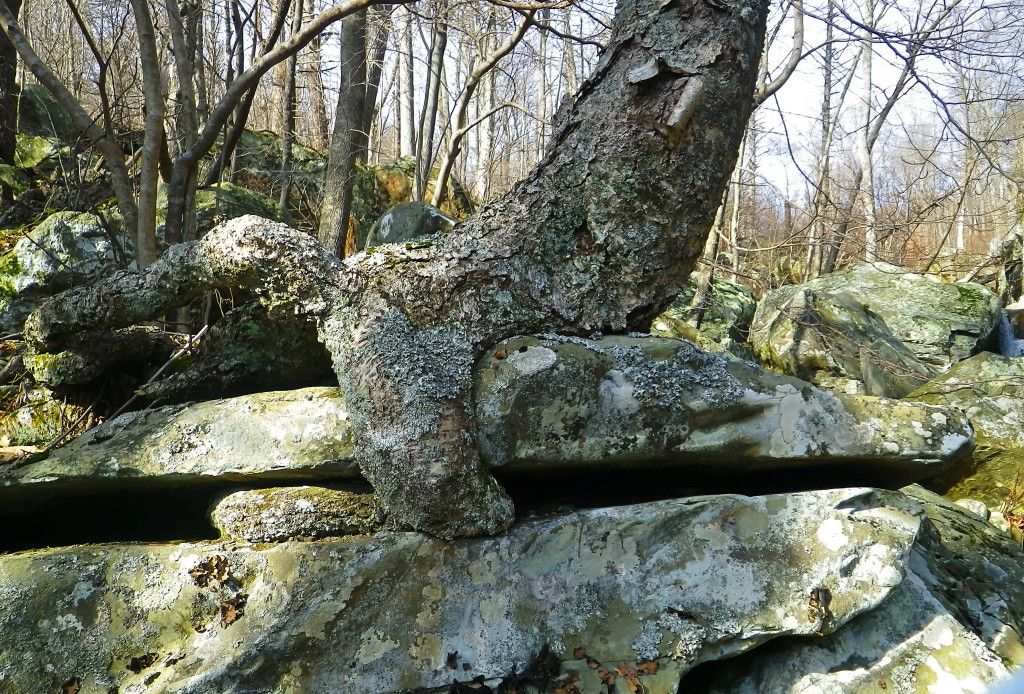 And an even weirder, deformed trout.
After that, we decided to call it a day because we were happy.
Sunday morning found me on the road again - headed back to the SNP. You can't let 60 degree days in January go to waste.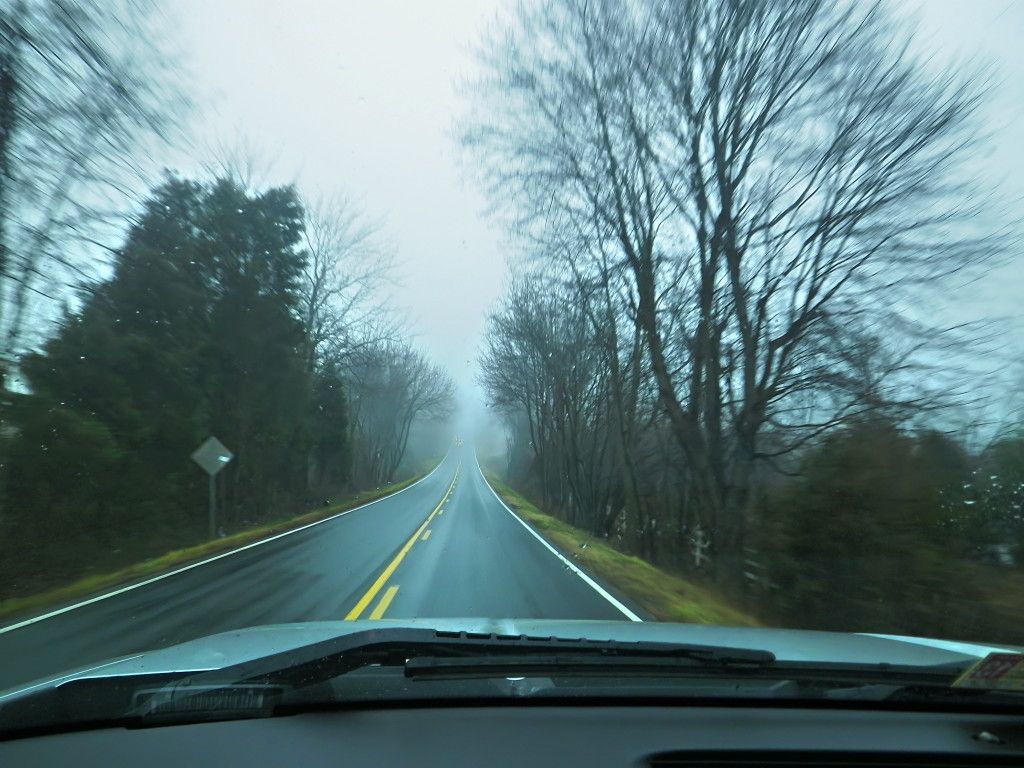 I took my new fishin' rig. It's the longest lasting, most dependable, full size truck on the road. Or so the commercial says. It just replaced my old rig that was with me for 13 years. So far I like it.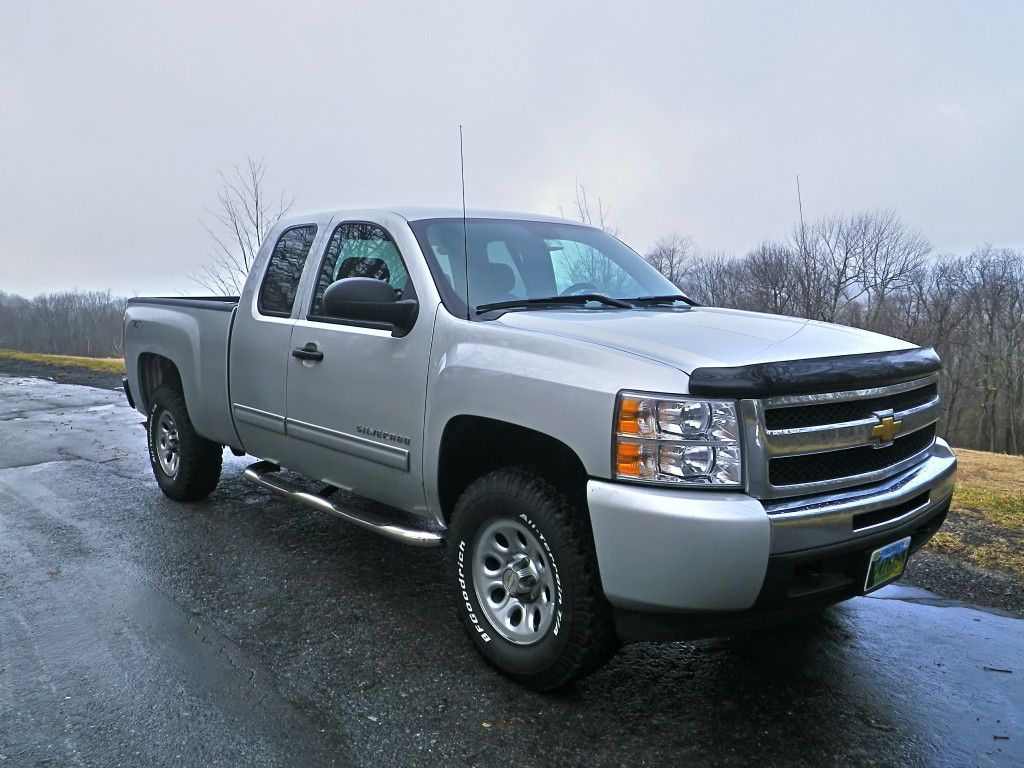 I parked on Skyline Drive and hiked down to here.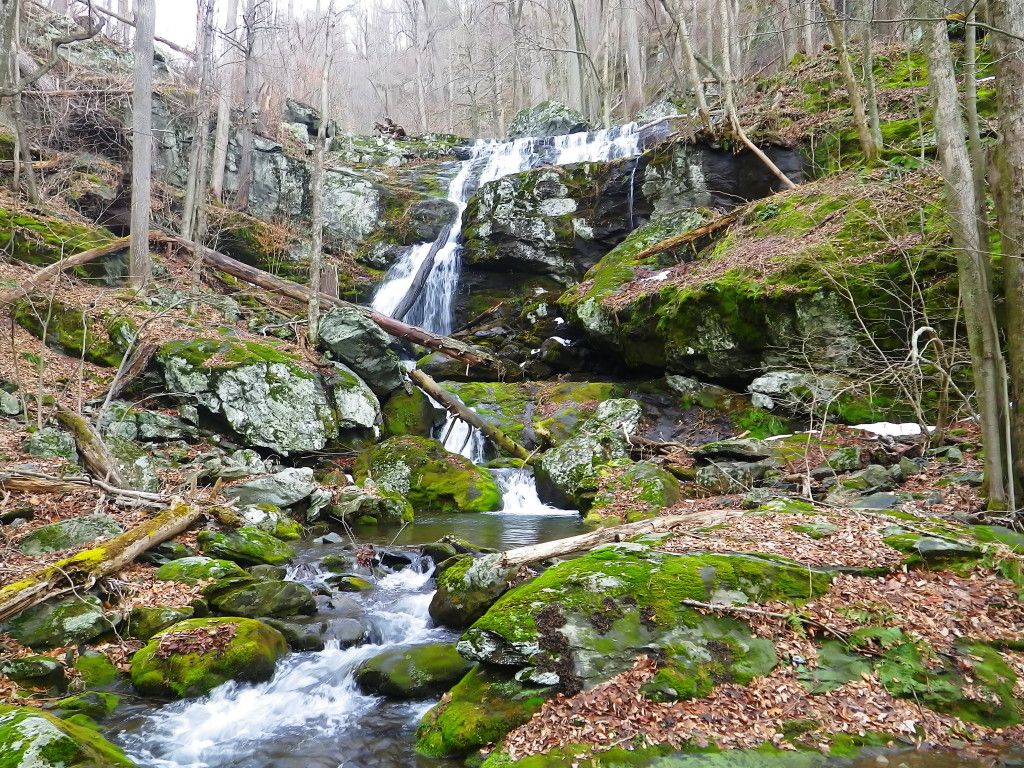 And stashed these in the crick for later.
Then I hiked downstream some more until it was time to turn around and start fishing.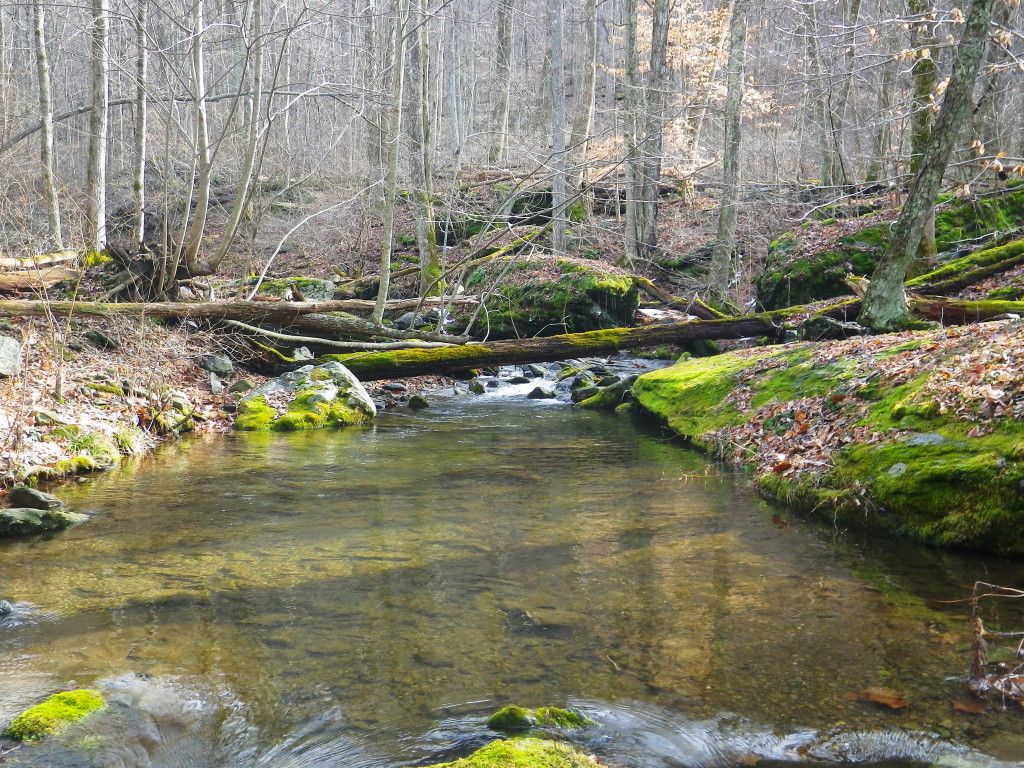 I tied on my fly from yesterday.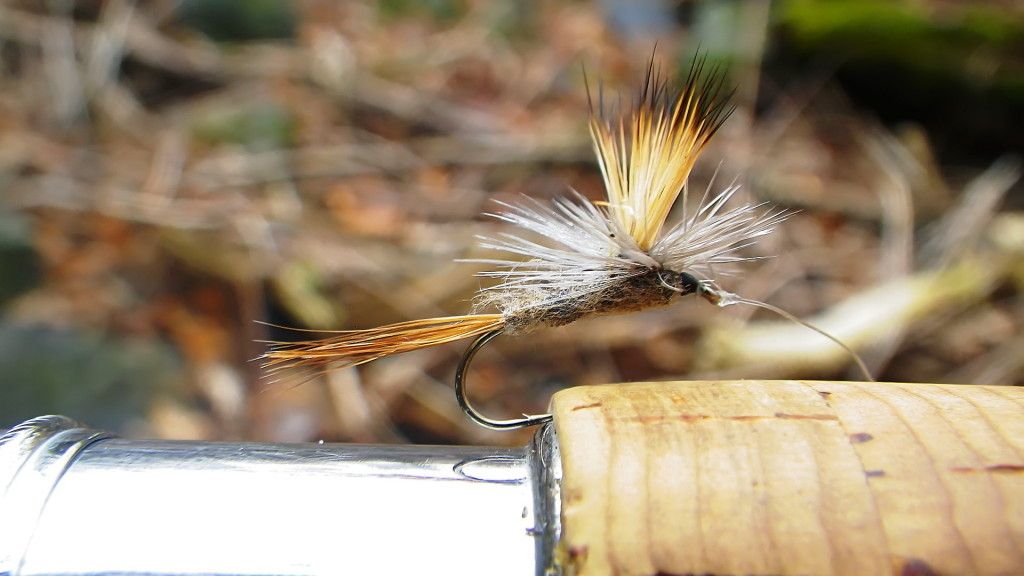 And caught some fish.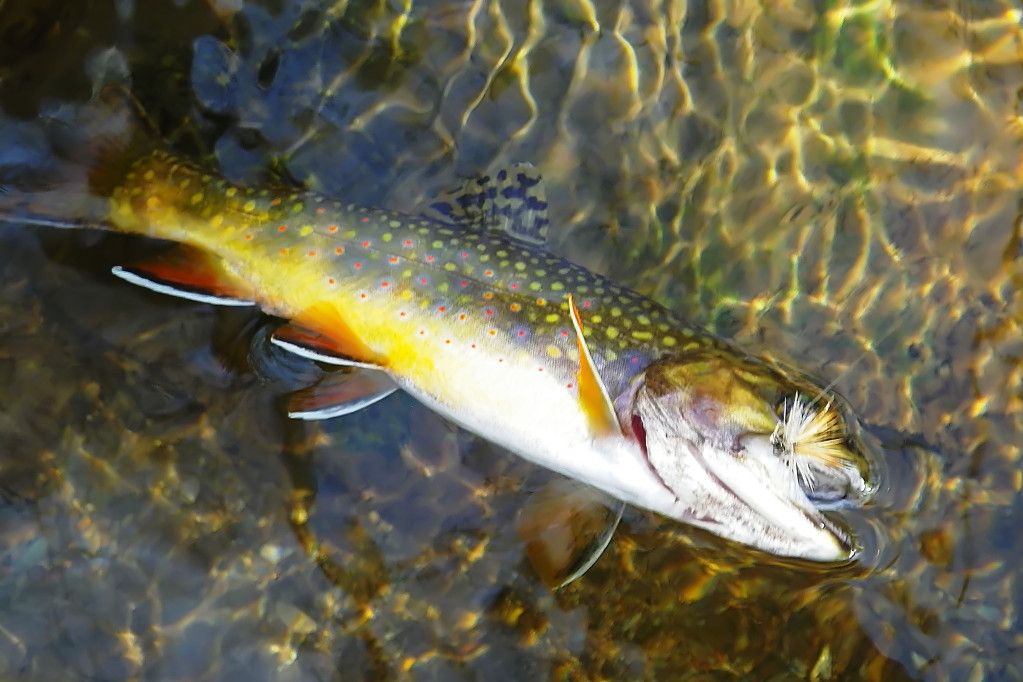 The gradient picked up in some sections.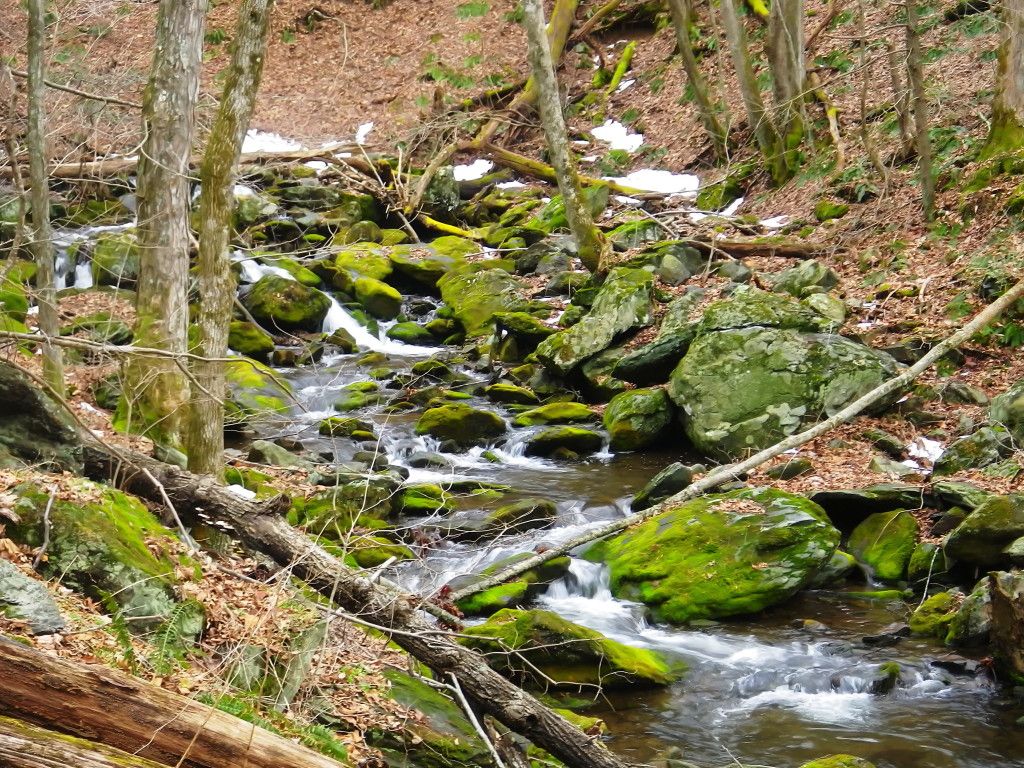 And the brookies were a little better there.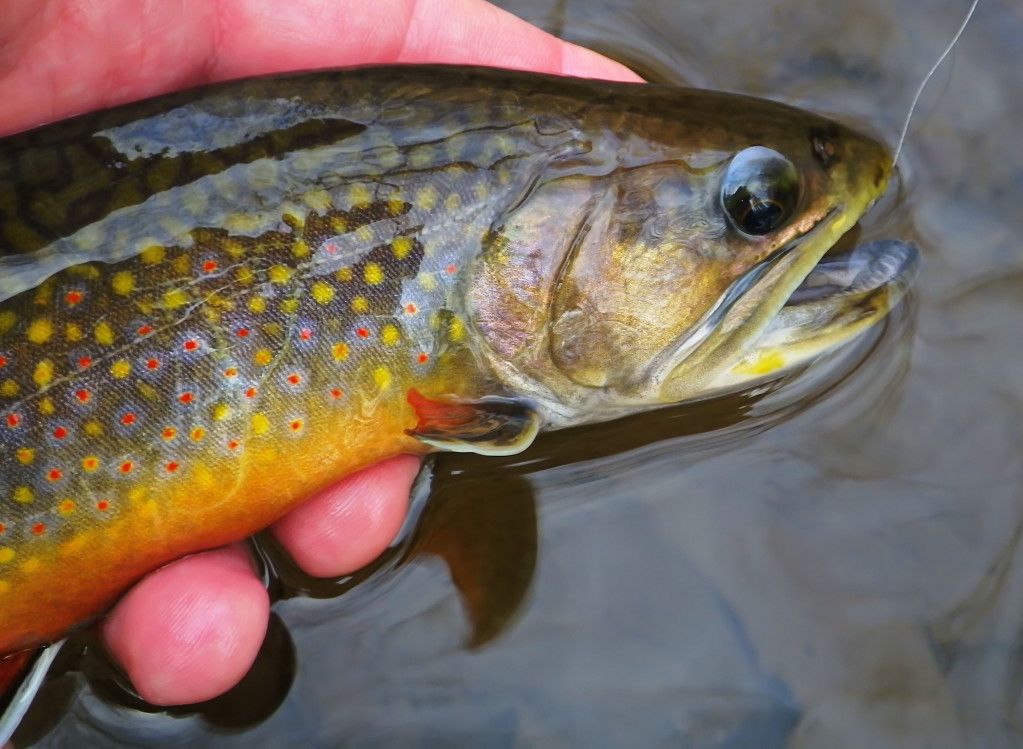 I finally made it back to my beer and drank both of them while sitting on a rock.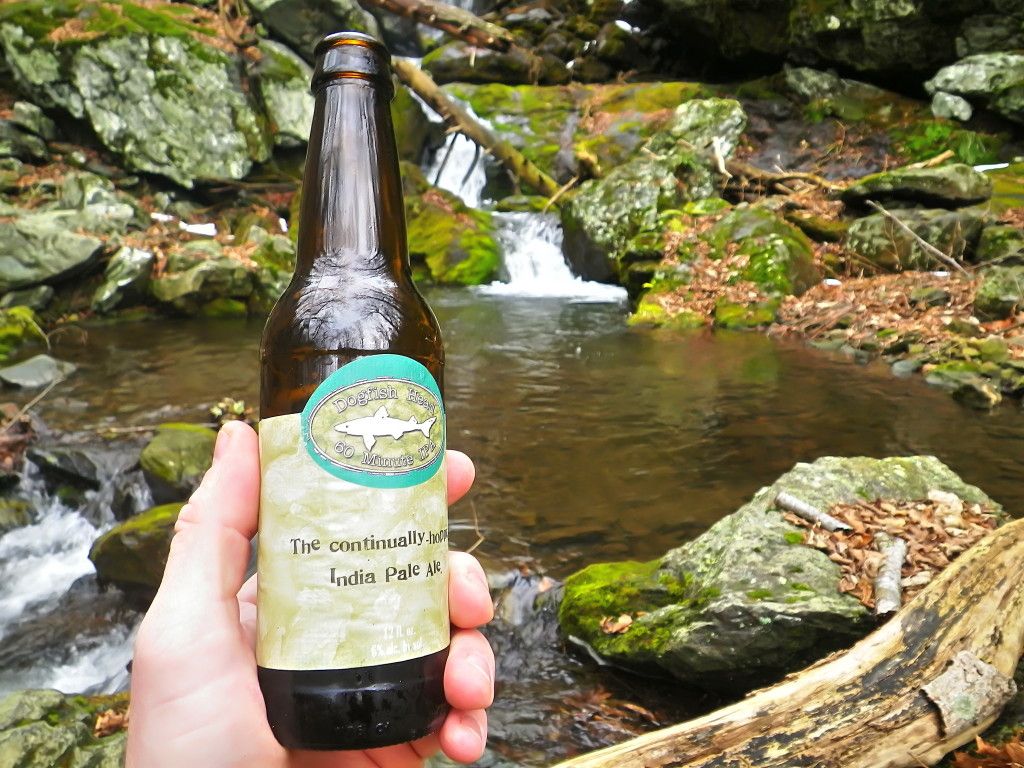 Then I hiked back to the truck and put the finishing touches on a great weekend.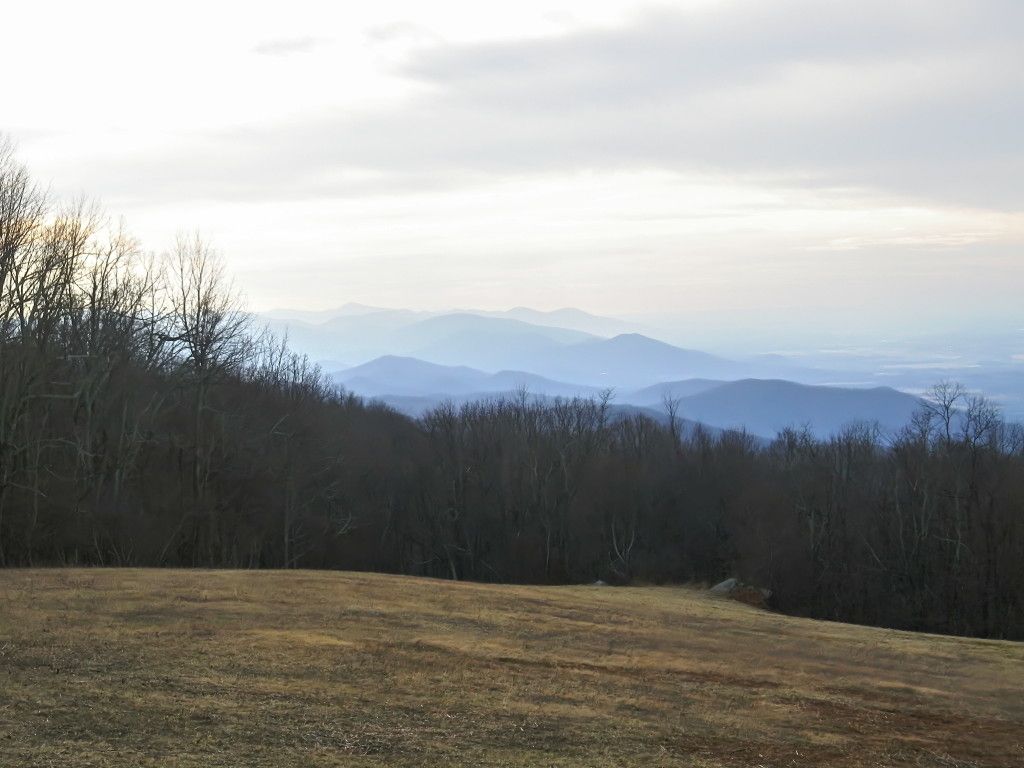 The End

.
[/report]