[report]
franzen and I grabbed the meat locker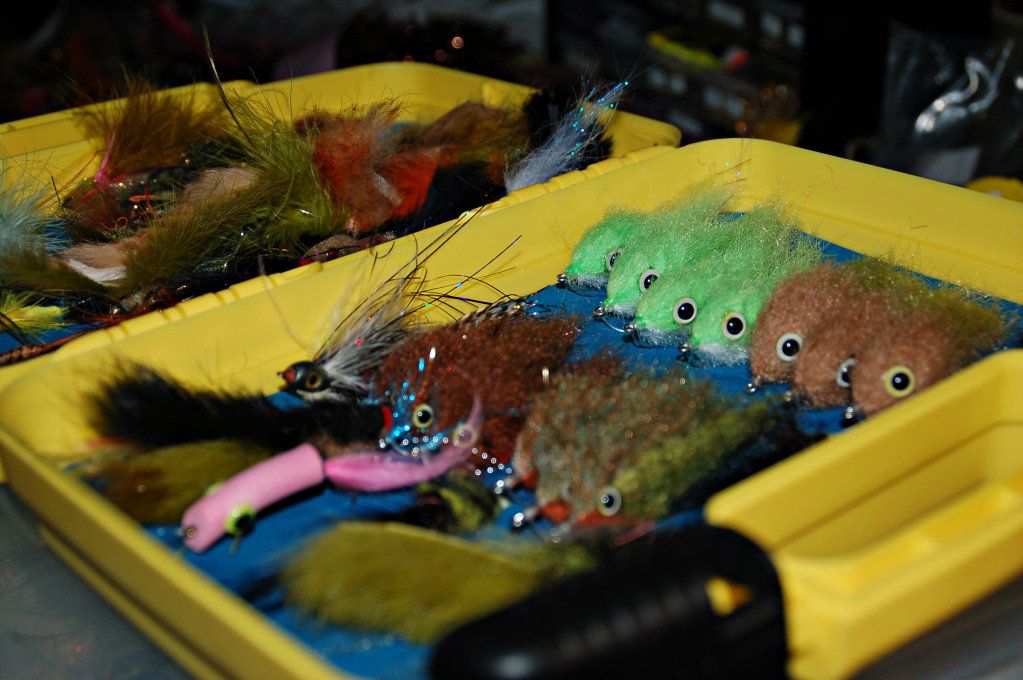 and headed for the hills
where we decided to fight the high water, wind and snow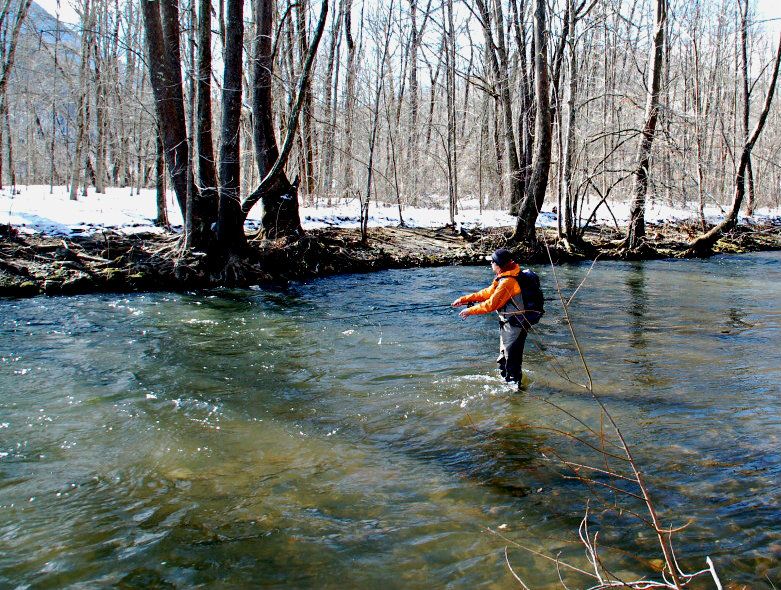 to throw some streamers in some water we knew held good fish but had never landed.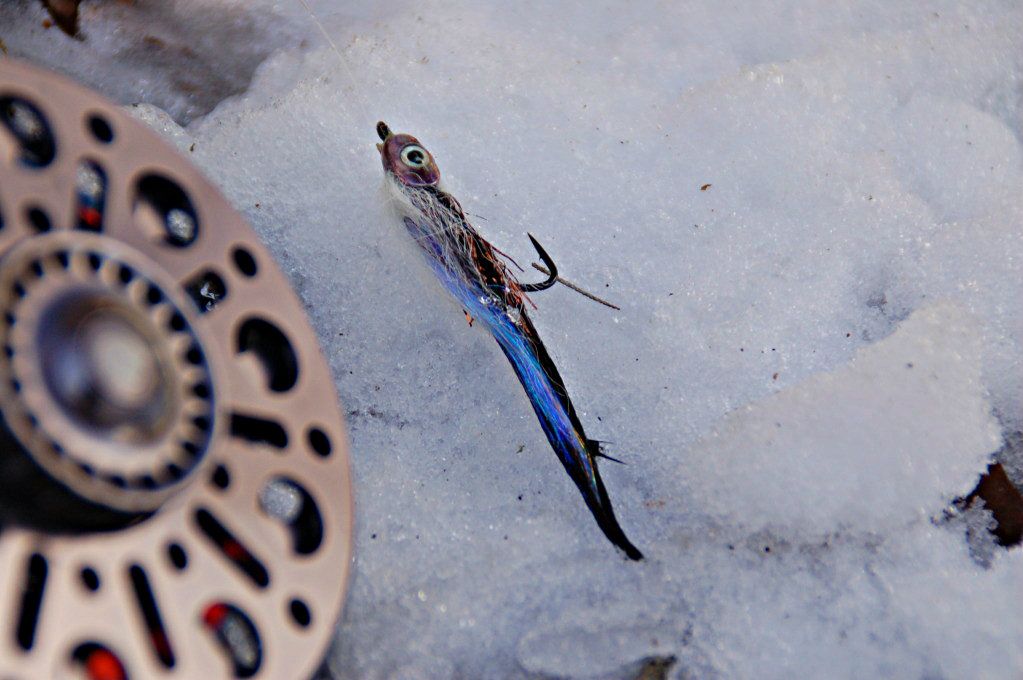 The fish weren't where we expected them (bastards) but I finally got a take at the end of a swing. It was a good brown, actually the largest we had caught from this section of water.
We continued to fight the current and the wind with no tugs so we decided to move to some different water. We had one good run in front of us, which I had to force franzen to fish before we left...yeah.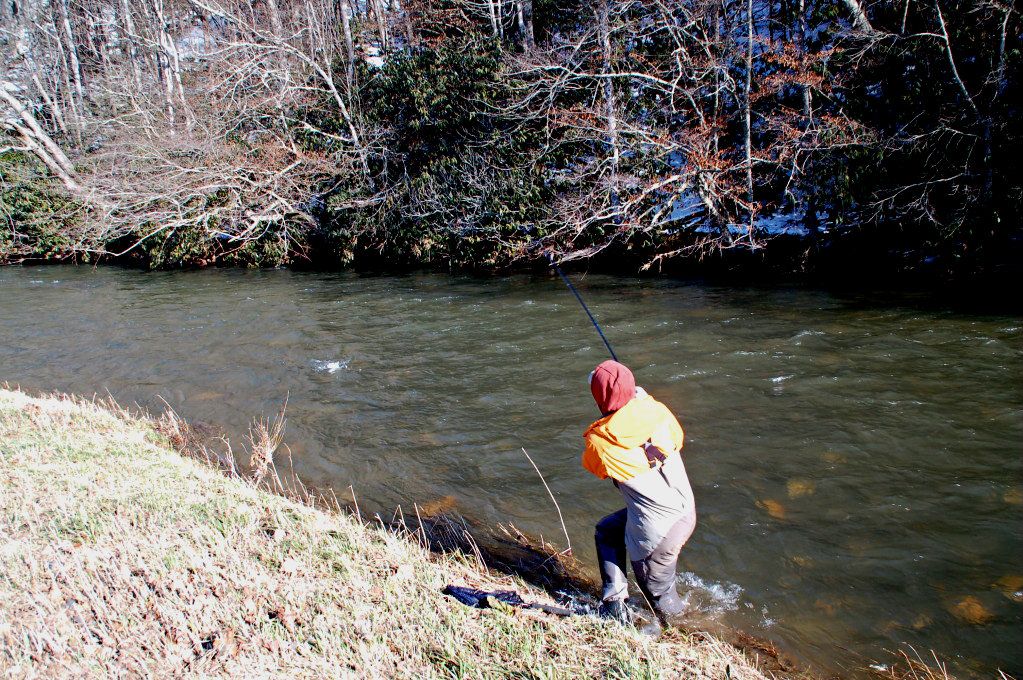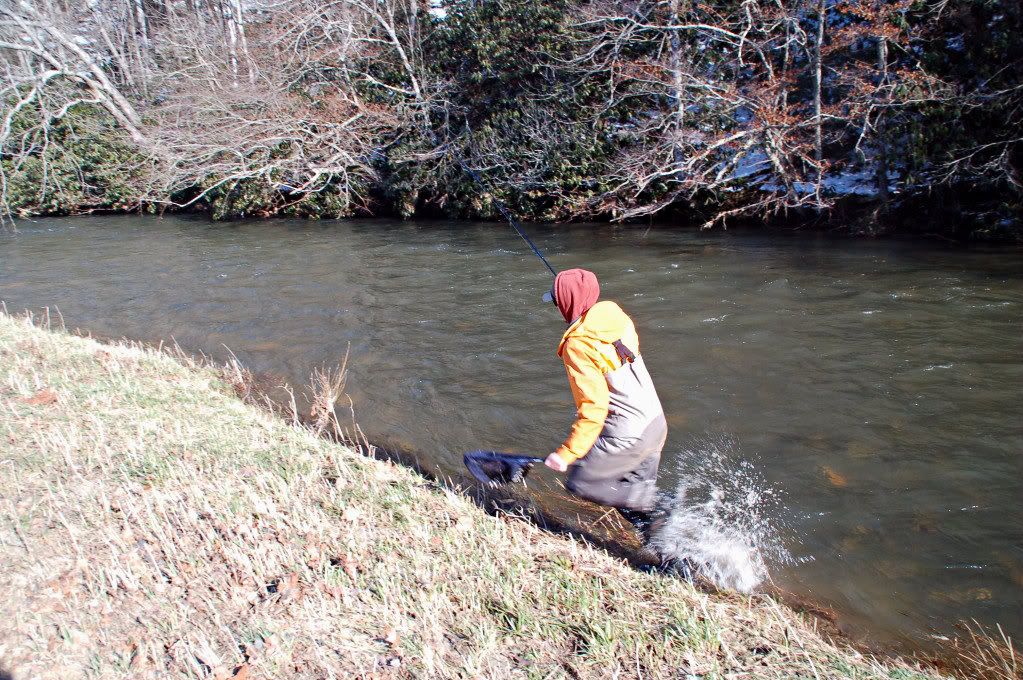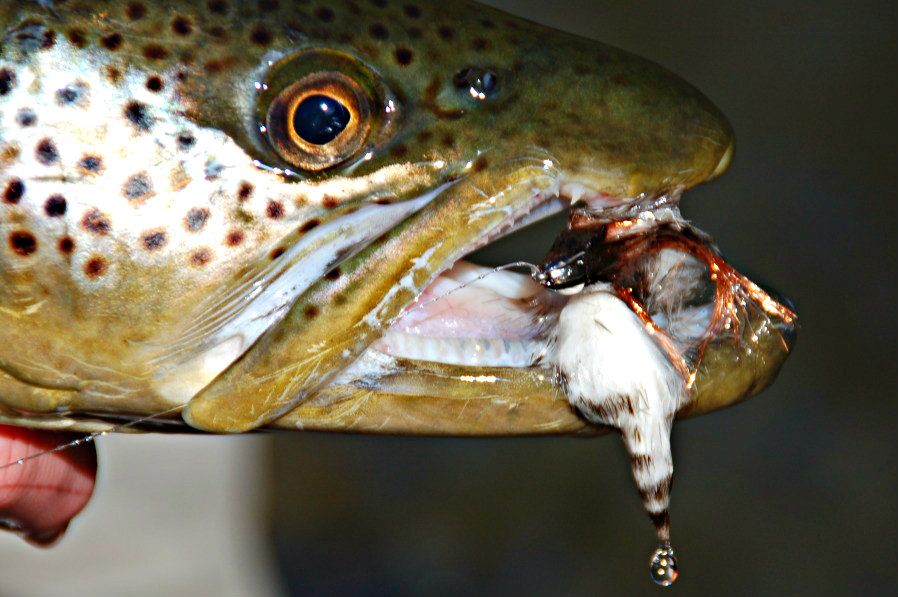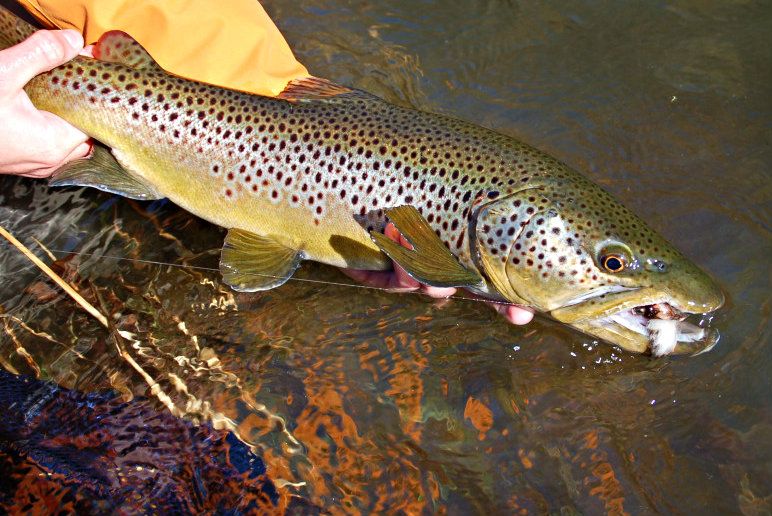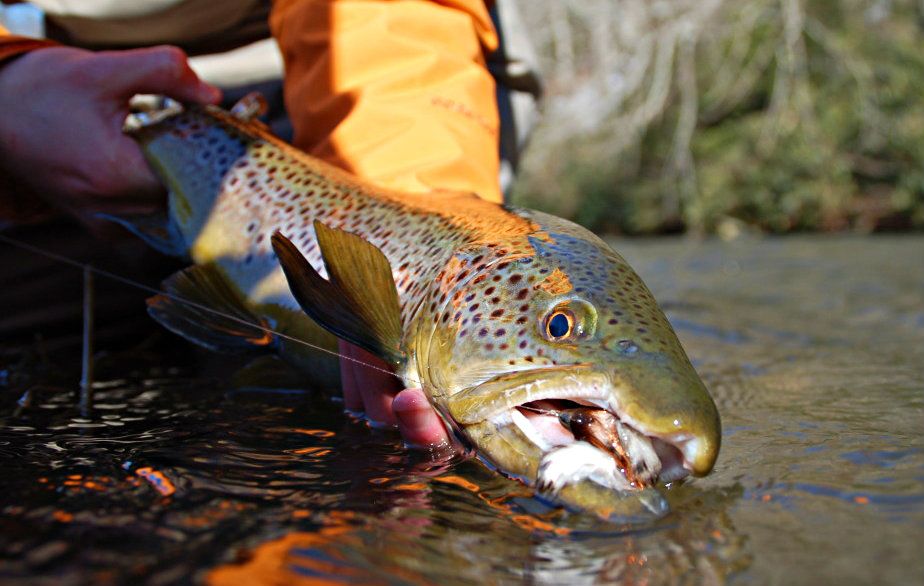 We called it a day.[/report]