[report]
I am not a comp fly-fishing fan, but these guys were not so bad.
(Photos by me and Francois Botha)
We set up a nice camp for our new French friends under the full moon.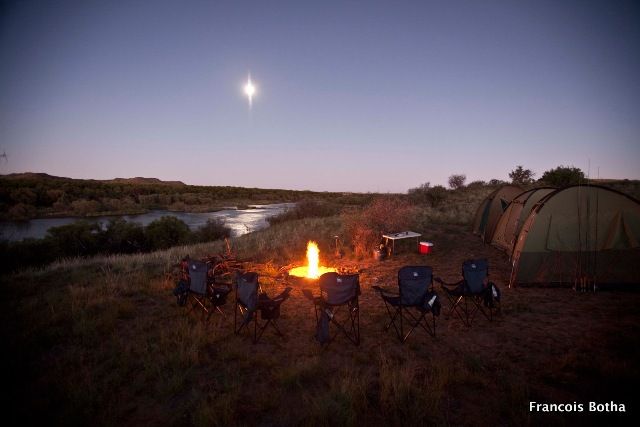 We searched for fish.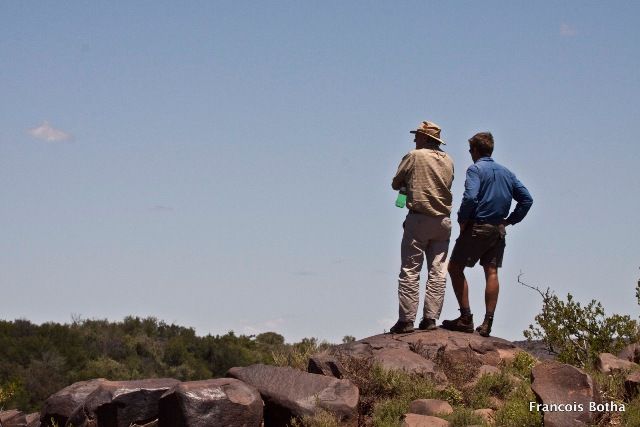 And found some.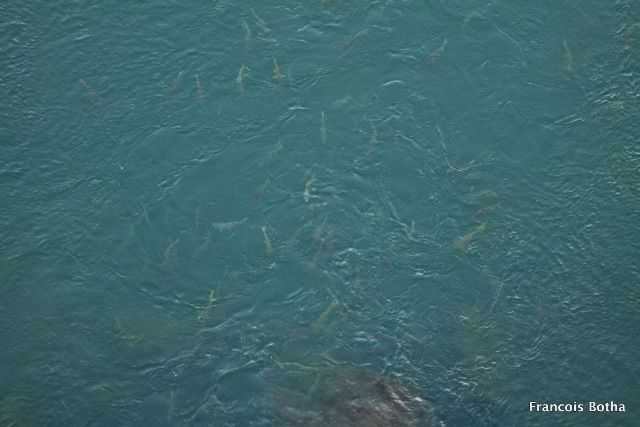 First a couple of Smallmouth Yellowfish on dry.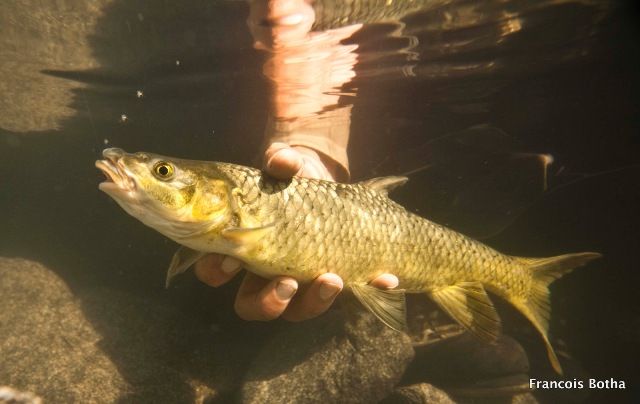 Then on nymphs whilst floating.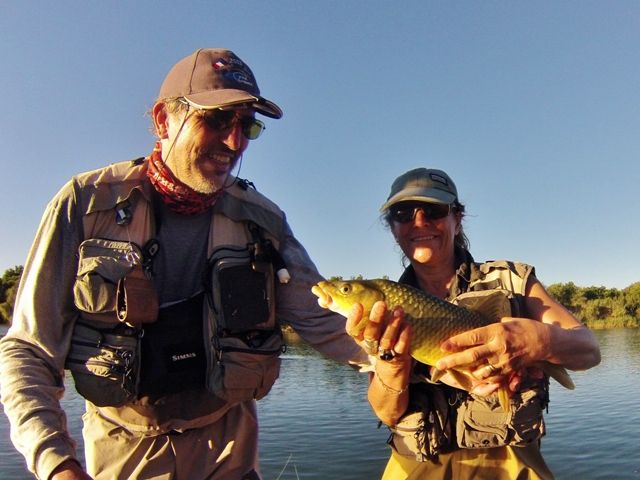 Then we got some Largemouth Yellowfish.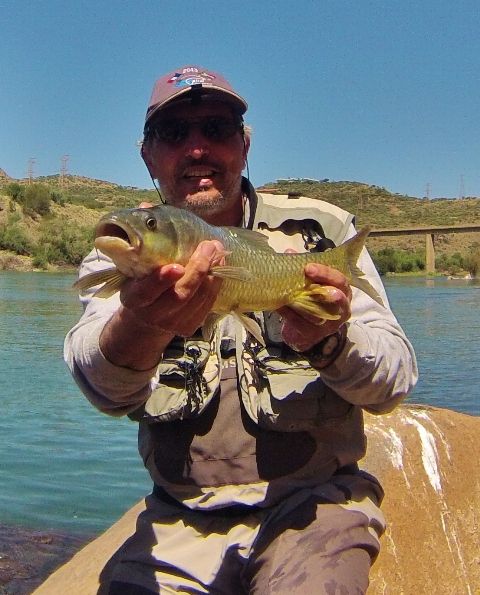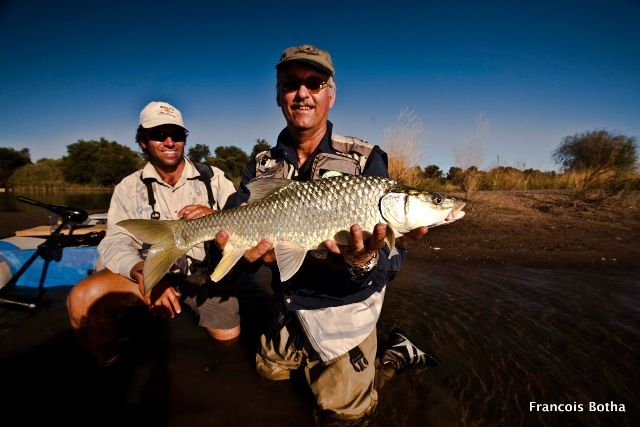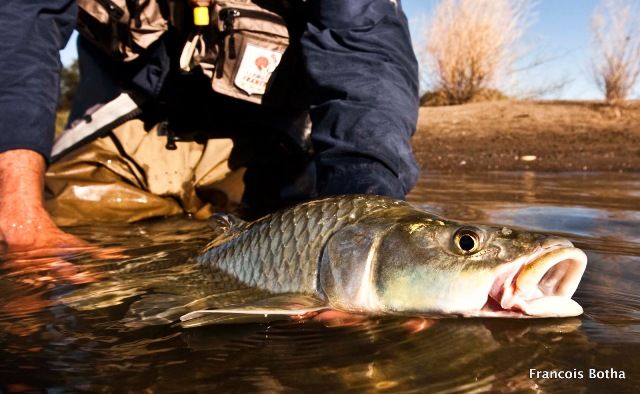 It was a good day, even though the african heat got to us at a point (it was 44 dgrees Celsius at one stage).
[/report]