By
K_P
- Sun Apr 13, 2014 11:35 pm
- Sun Apr 13, 2014 11:35 pm
#564275
[report]I started this second installment of my trip report earlier this week, on an evening when I had the time to do it justice. I had been writing for perhaps 45 minutes when my PC crashed, erasing everything I had had composed.
Shit. How very appropriate.
Let's try this once again.
"I fish because I love to. Because I love the environs where trout are found, which are invariably beautiful, and hate the environs where crowds of people are found, which are invariably ugly. Because of all the television commercials, cocktail parties, and assorted social posturing I thus escape. Because in a world where most men seem to spend their lives doing what they hate, my fishing is at once an endless source of delight and an act of small rebellion. Because trout do not lie or cheat and cannot be bought or bribed, or impressed by power, but respond only to quietude and humility, and endless patience. Because I suspect that men are going this way for the last time and I for one don't want to waste the trip. Because mercifully there are no telephones on trout waters. Because in the woods I can find solitude without loneliness. ... And finally, not because I regard fishing as being so terribly important, but because I suspect that so many of the other concerns of men are equally unimportant and not nearly so much fun."
― Robert Traver
The escape to Eagle Creek is about more than fishing. Actually, the concept is difficult to convey in words. A massive part of the appeal of this trip is about how much
less
there is at the cabin on Eagle Creek.
No electricity. No telephone. No cell-phone signal at all. No indoor plumbing, with the only exception being the gray water line draining out from the kitchen sink. No hum or whir or buzz or grind of machines of any kind, save the very occasional passing of some other die-hard winter fisherman's pickup truck passing down the gravel road. Even that isn't terribly noticeable much of the time, as we're at least three hundred yards removed from that road behind a locked gate.
We all seem to realize the value of the absence from machines and technology that pollute our days with constant unwanted noise, and conversations are interspersed with long pauses that are anything but awkward. Unspoken, Bill, Ed, and I seem to know our collective value for the quiet. And while Bill would be the first to distance himself from any sort of religious connotations, even he would likely acknowledge a sort of sacred value that the quiet holds for us here in this special place.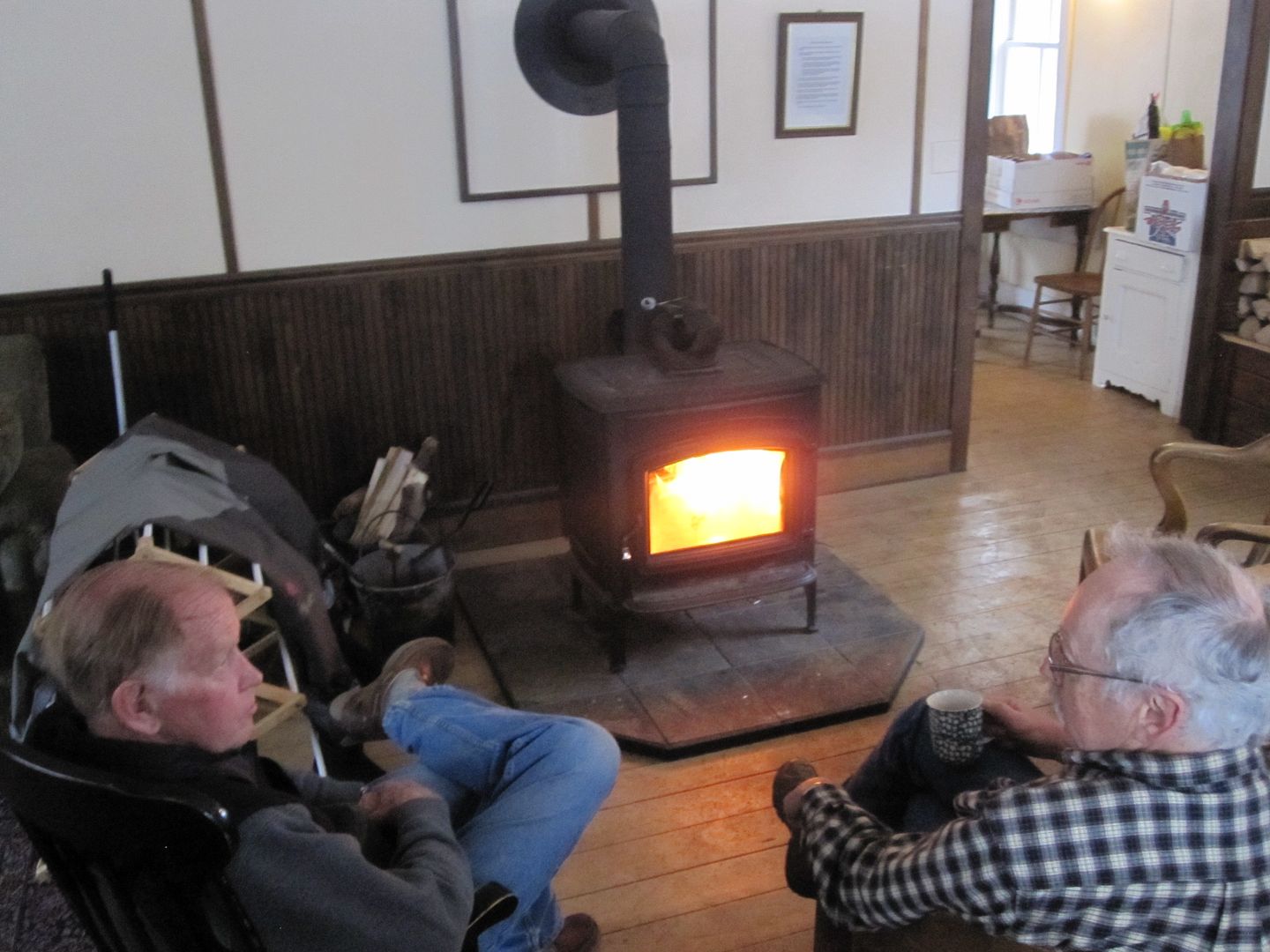 There are a few exceptions to the comfort of silence. The mute crack and pop of the burning pine and the gentle ticking of the cast iron as it expands and contracts is a gentle reminder that our only heat is from Jotul wood stove. That hardly qualifies itself as noise. Less gentle is the banging of the back screen door as it slams shut due to a too-strong spring, but we quickly learn to not let go of the handle as we come and go.
The last is the doorknob on the other upstairs bedroom that doesn't have a set screw. Ed forgets this each morning, and my alarm is the sound of the brass knob hitting the floor planks. We all have a good chuckle over coffee, laughing at the gibberish that I shout out as I'm jolted from my sleep each day.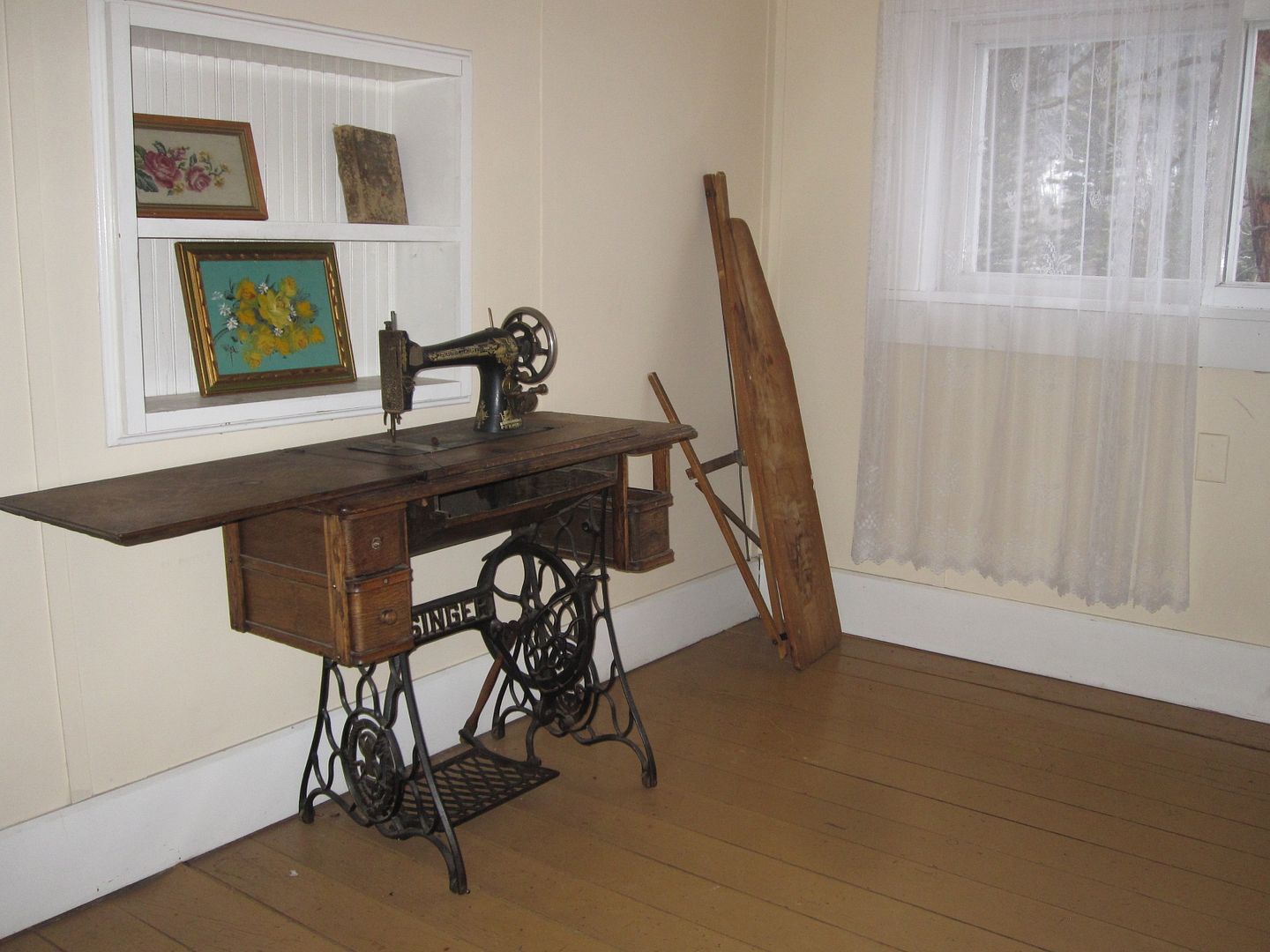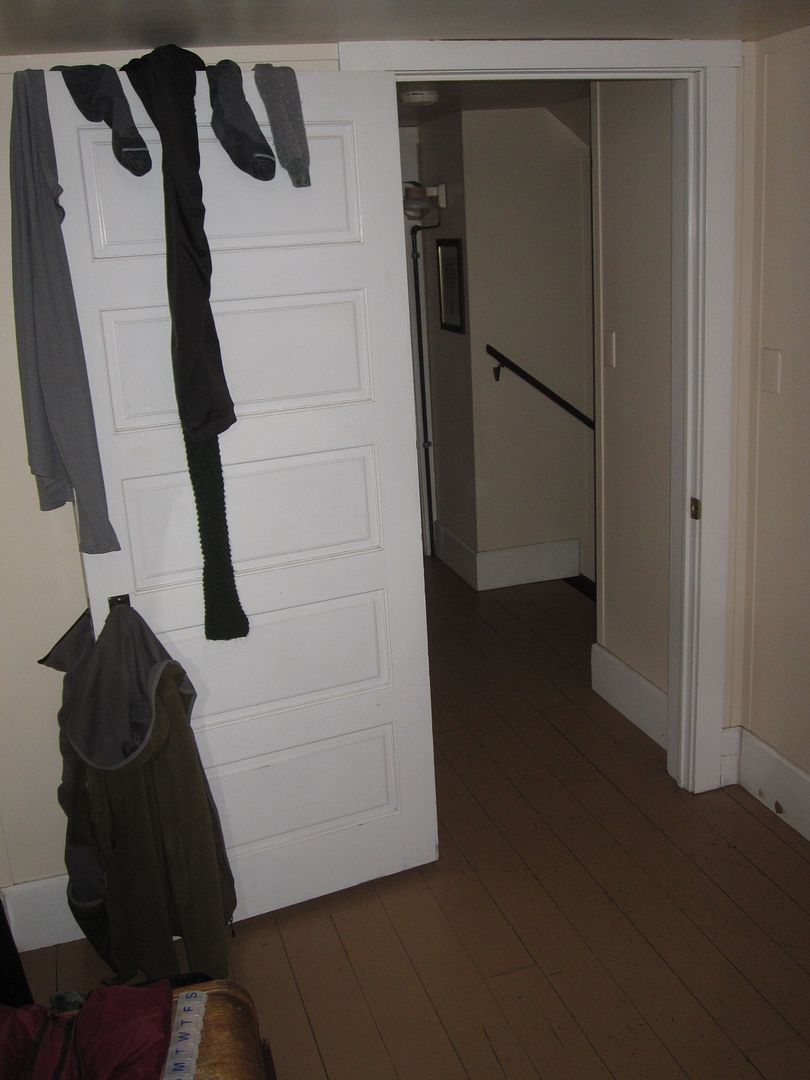 Of course, Eagle Creek is not a secret nor a private getaway. In fact, it is one of Montana's more popular summer fishing destinations. During the summer months, the stretches of river that we fish (and see few others upon) are jammed with anglers, often several hundred a day. The road is constantly trafficked by anglers, cruising slowly and looking, ever looking, to find a run that isn't occupied by somebody else. I know this, and avoid the place during the halcyon days of prolific hatches and the promise of excellent dry fly action.
The cabin itself feels like it is "our's," but it's owned by the people of the U.S., held in trust for our use by the USDA/Forest Service. The very fact that we rent it via the internet, using a credit card for on-line payment, belies the truth--that the sense of isolation we enjoy during the still-freezing nights and frequently snowy days is simply a product of season rather than true remoteness.
We fly fishermen are, in many ways, the highest form of hypocrites. We extol the virtues of catch-and-release angling and the need to minimize the impact of human activities--logging, mining, agriculture byproducts like pesticide and herbicide run-off, stream bed degradation from cattle in the riparian zone and the like; erosion or river channelization from thoughtless road-building or rip-rap from riverside trophy homes, and a thousand other concerns. Yet, we fish with expensive rods built from high tech carbon fibers (mined) and equally advanced polymer resins (chemically or petroleum-based), drive or fly great distances to access trout in the beautiful places where they reside, and remove them forcibly (although temporarily) from their holding lies with metal hooks at the end of synthetic lines in order to admire them for their beauty, knowing that we've done them at least a small bit of harm (a punctured lip) while choosing to forget a small percentage of them will indeed die for our pleasure.
"Yet each man kills the thing he loves,
By each let this be heard,
Some do it with a bitter look,
Some with a flattering word,
The coward does it with a kiss,
The brave man with a sword!
Some kill their love when they are young,
And some when they are old;
Some strangle with the hands of Lust,
Some with the hands of Gold:
The kindest use a knife, because
The dead so soon grow cold.
Some love too little, some too long,
Some sell, and others buy;
Some do the deed with many tears,
And some without a sigh:
For each man kills the thing he loves,
Yet each man does not die."
― Oscar Wilde
I know what and who I am. I have grown as comfortable as I can be with my own hypocrisy. I choose to live these precious few days in a state of suspended disbelief, choosing to believe that I am farther away from the crowds, the noise, the machines, the politics, and the madness that defines much of so-called "modern living" than I really am. These few late-winter days on Eagle Creek strip away much of the hubris that I find in our own specie and instead spend some time in the presence of other species who are in many ways far more beautiful, pure, and true.
It's less about "making a living" and more about just living.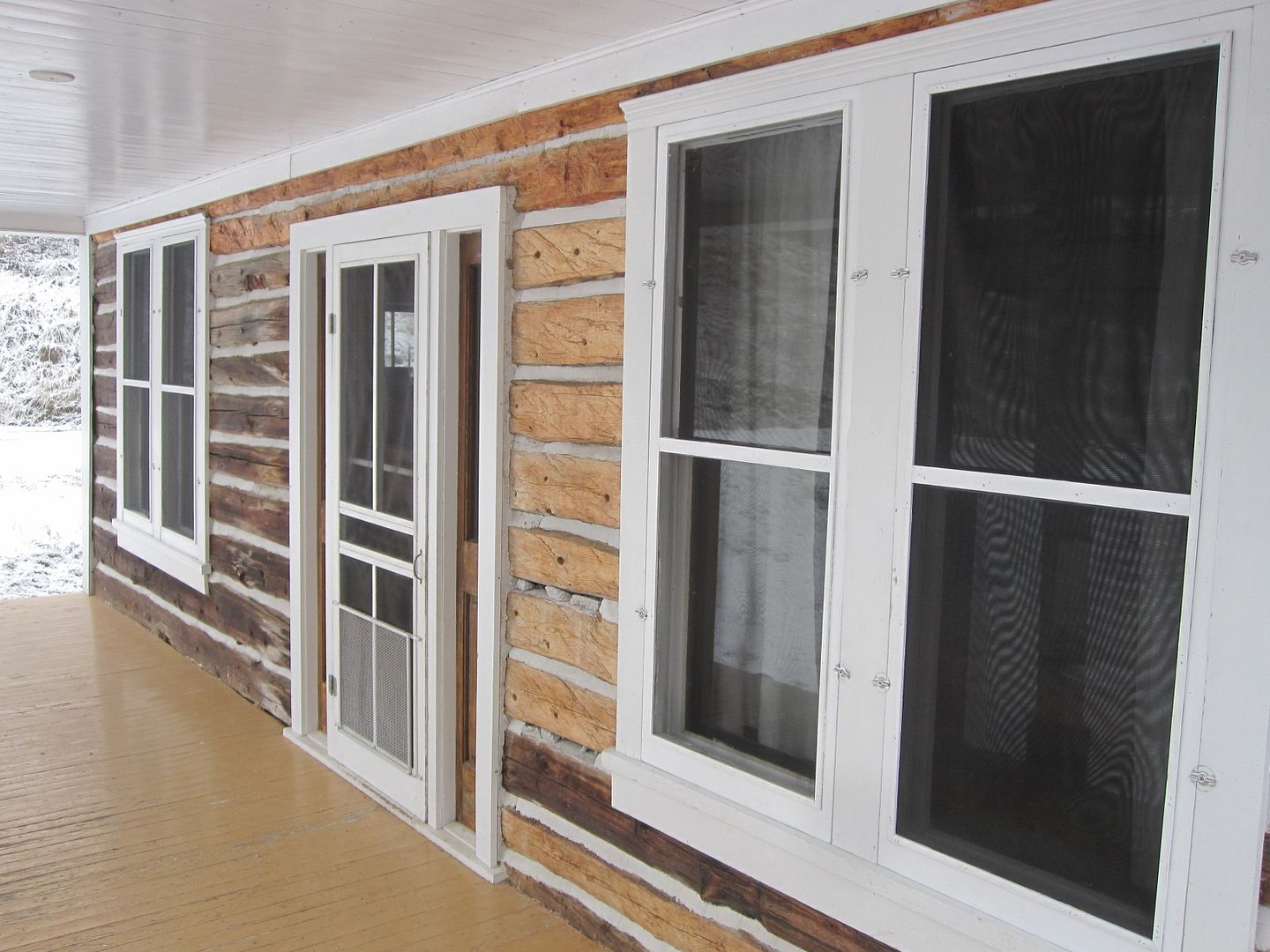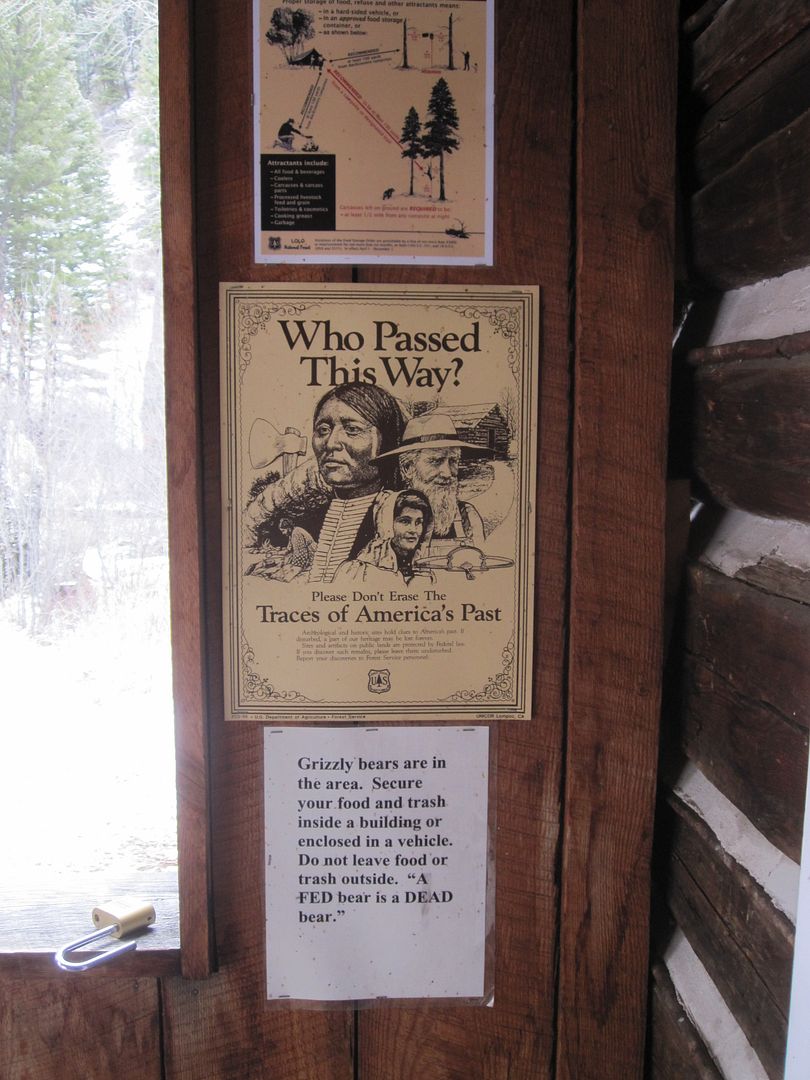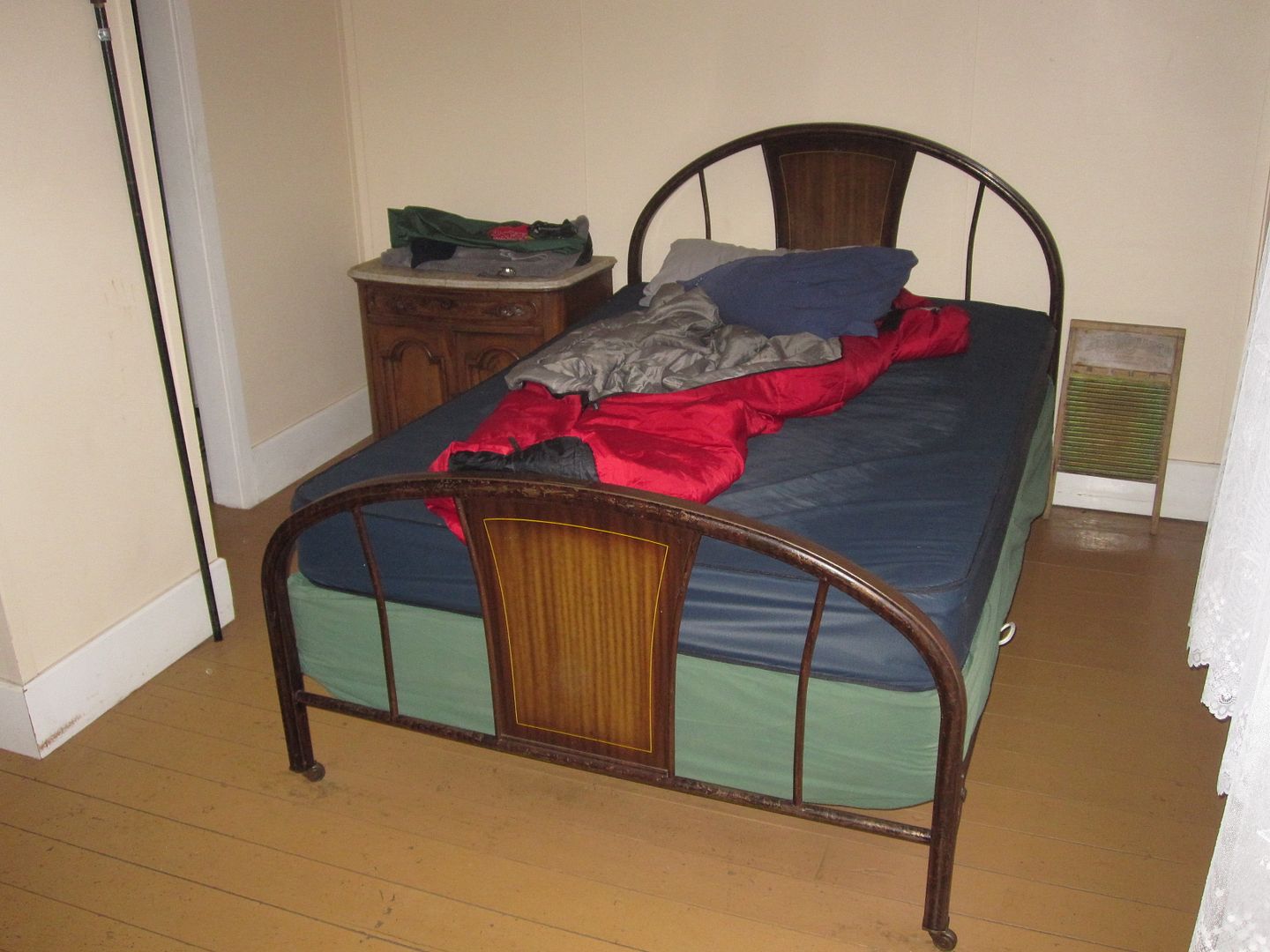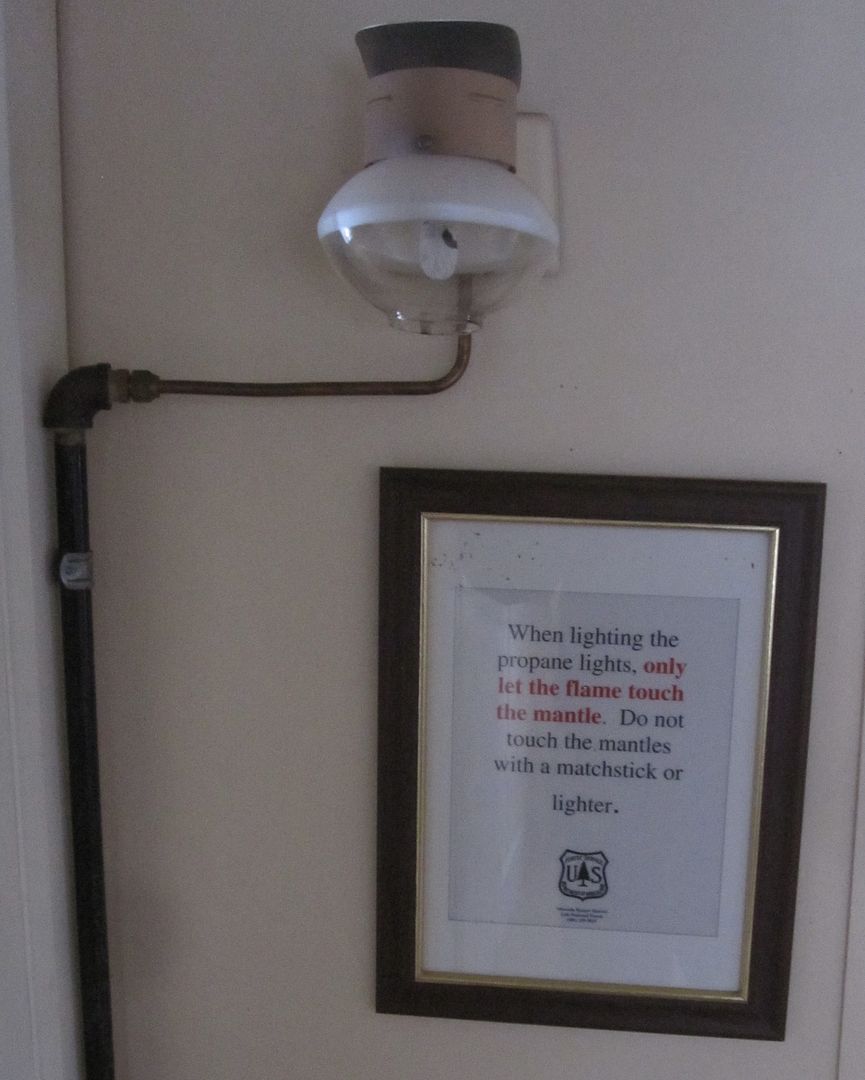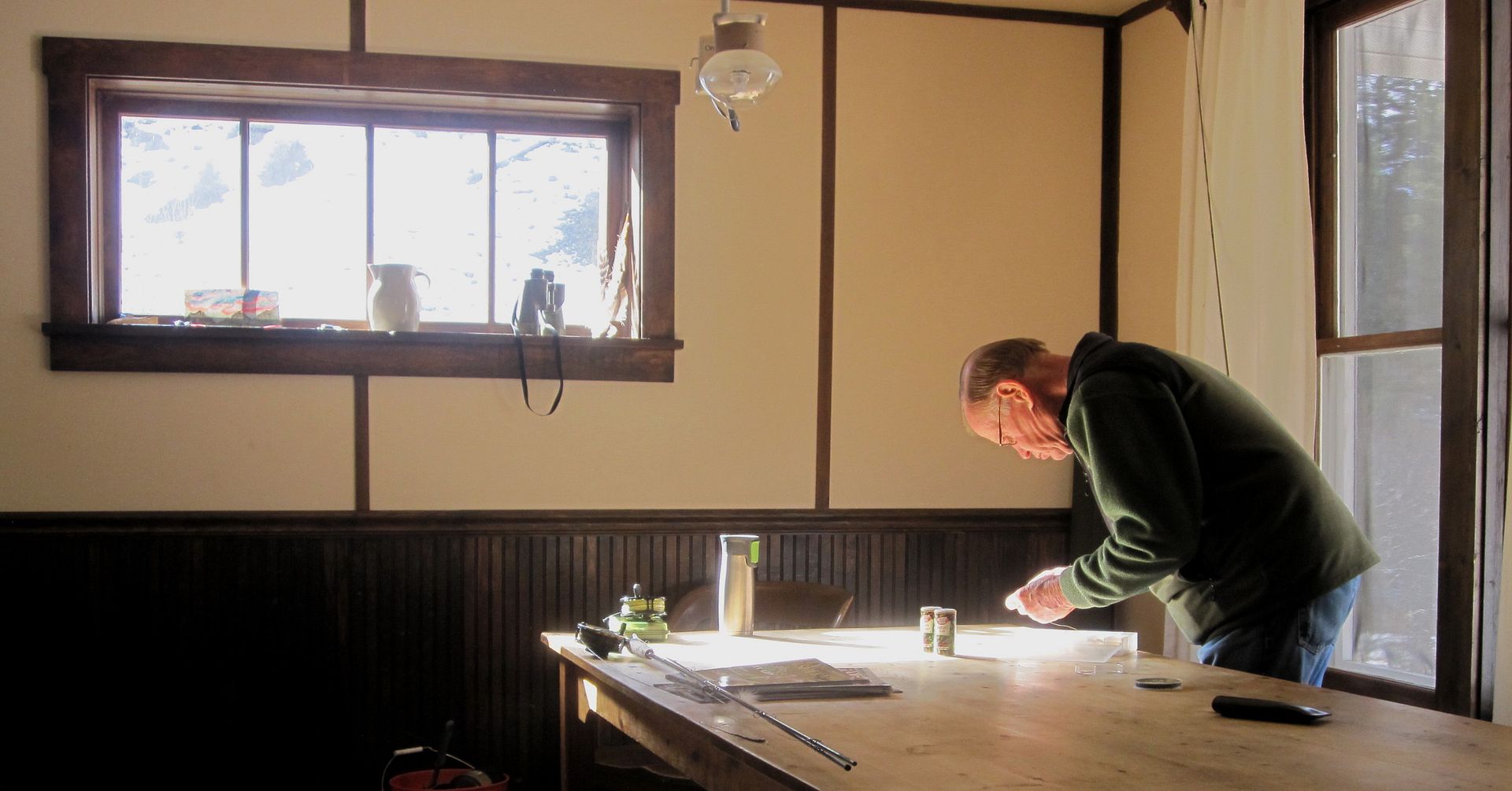 From the cabin, it isn't uncommon to see wildlife on the adjacent hill sides.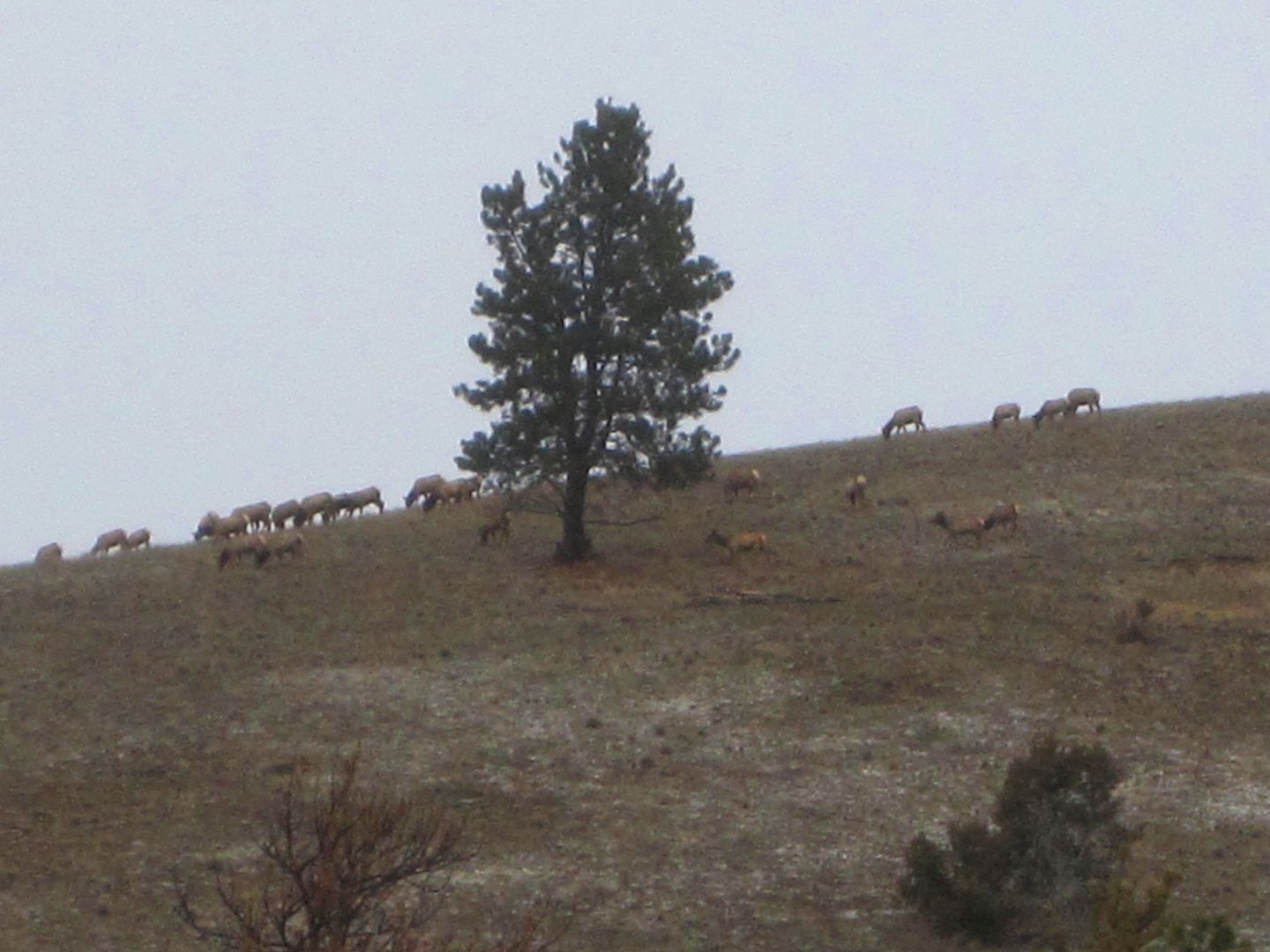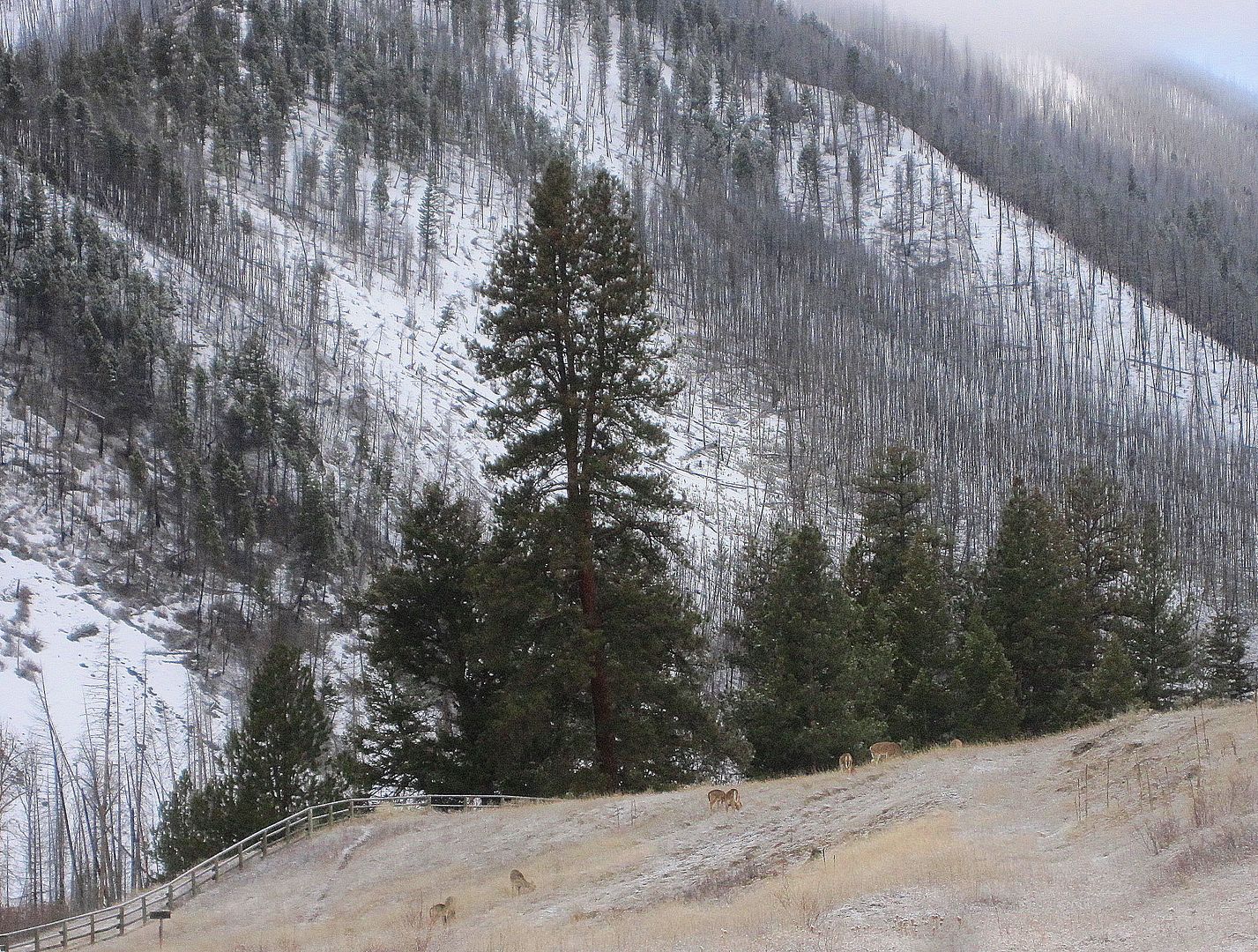 While rustic, life at the cabin on Eagle Creek isn't without its amenities. I'm prone to believe that this homestead must have been fairly luxurious a hundred years ago when it was a good two or three day journey via horse-and-wagon to either of the "neighboring" communities. Of course, none of the furniture is original; just a close approximation as to what one may have found at the time.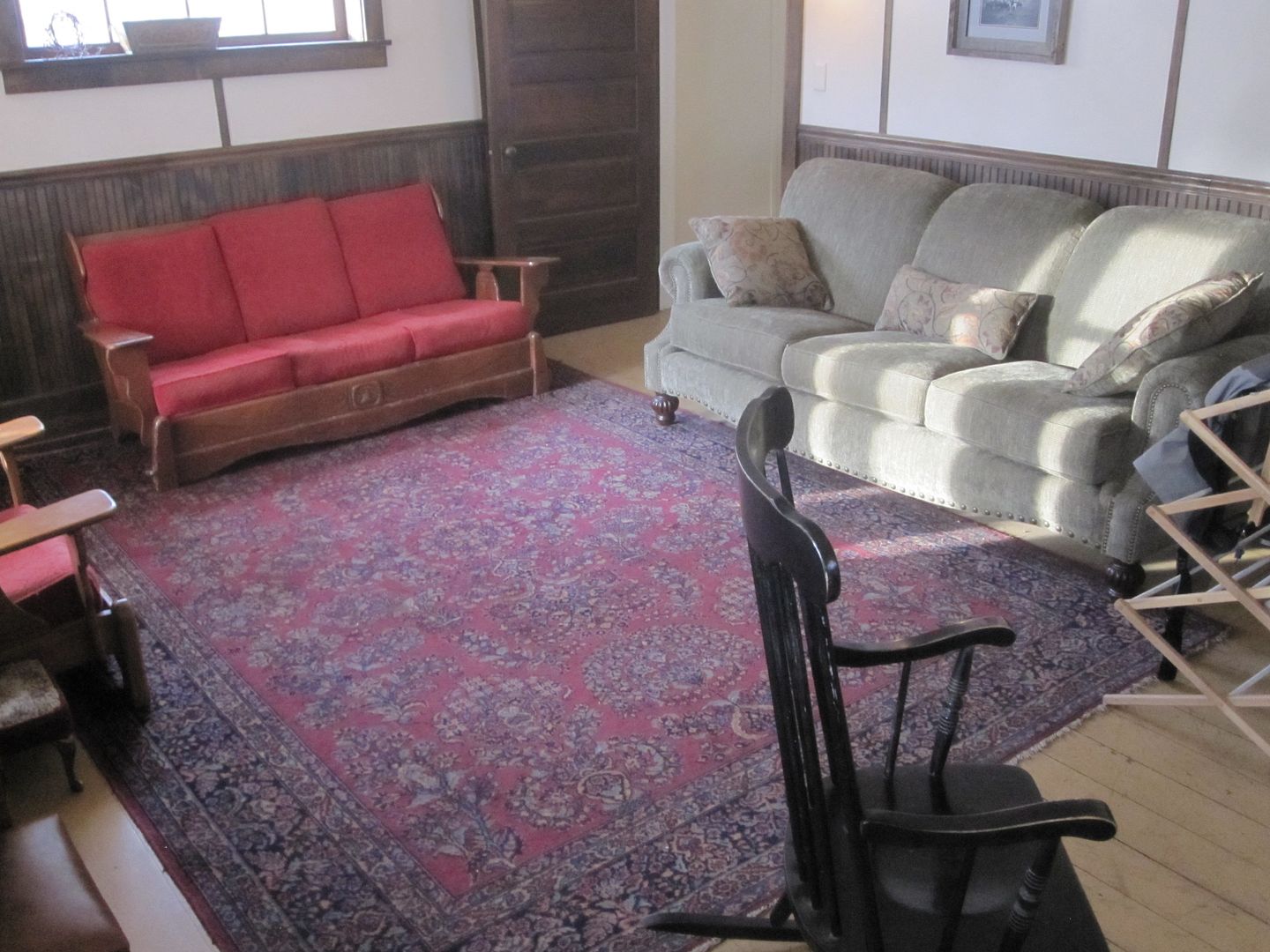 Of course, propane lights would not have existed. However, oil lanterns certainly would have.
Close enough.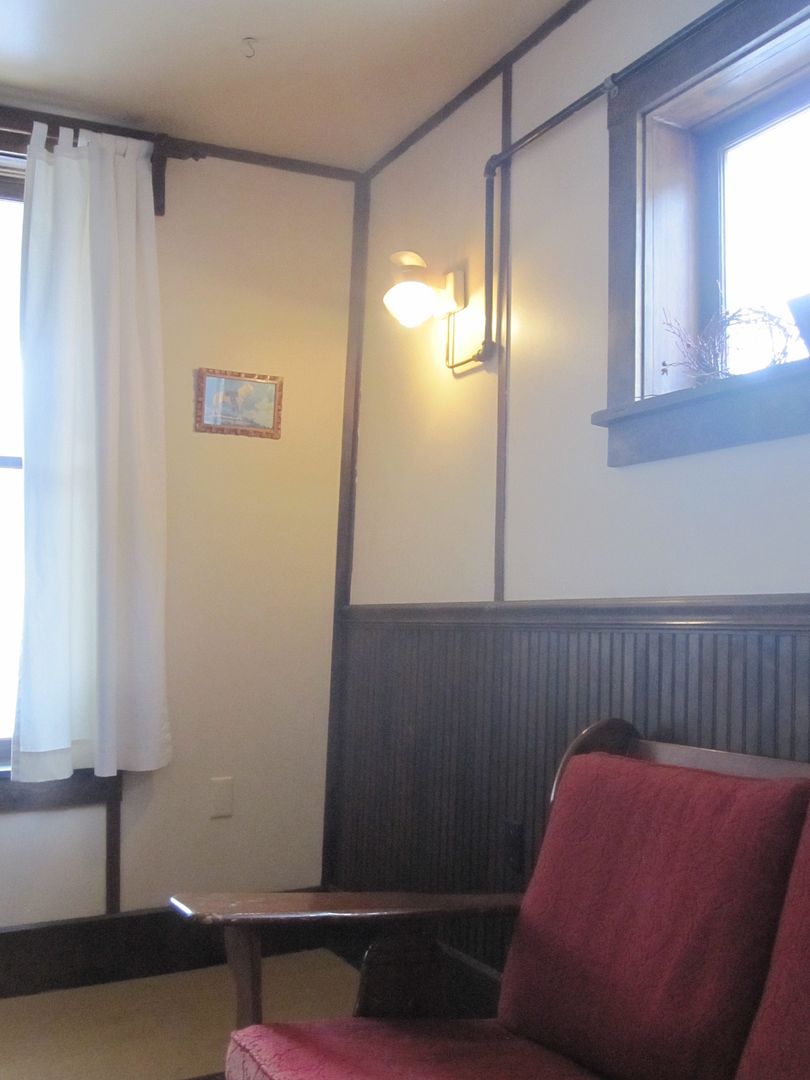 There's an extensive list of clean-up responsibilities expected of those who rent the cabin at Eagle Creek. Mopping the floors when you leave is one of them. This year is the only year that the previous occupants didn't do a good job of that. I saw it as a symbolic opportunity to "right a wrong" and took care of it myself.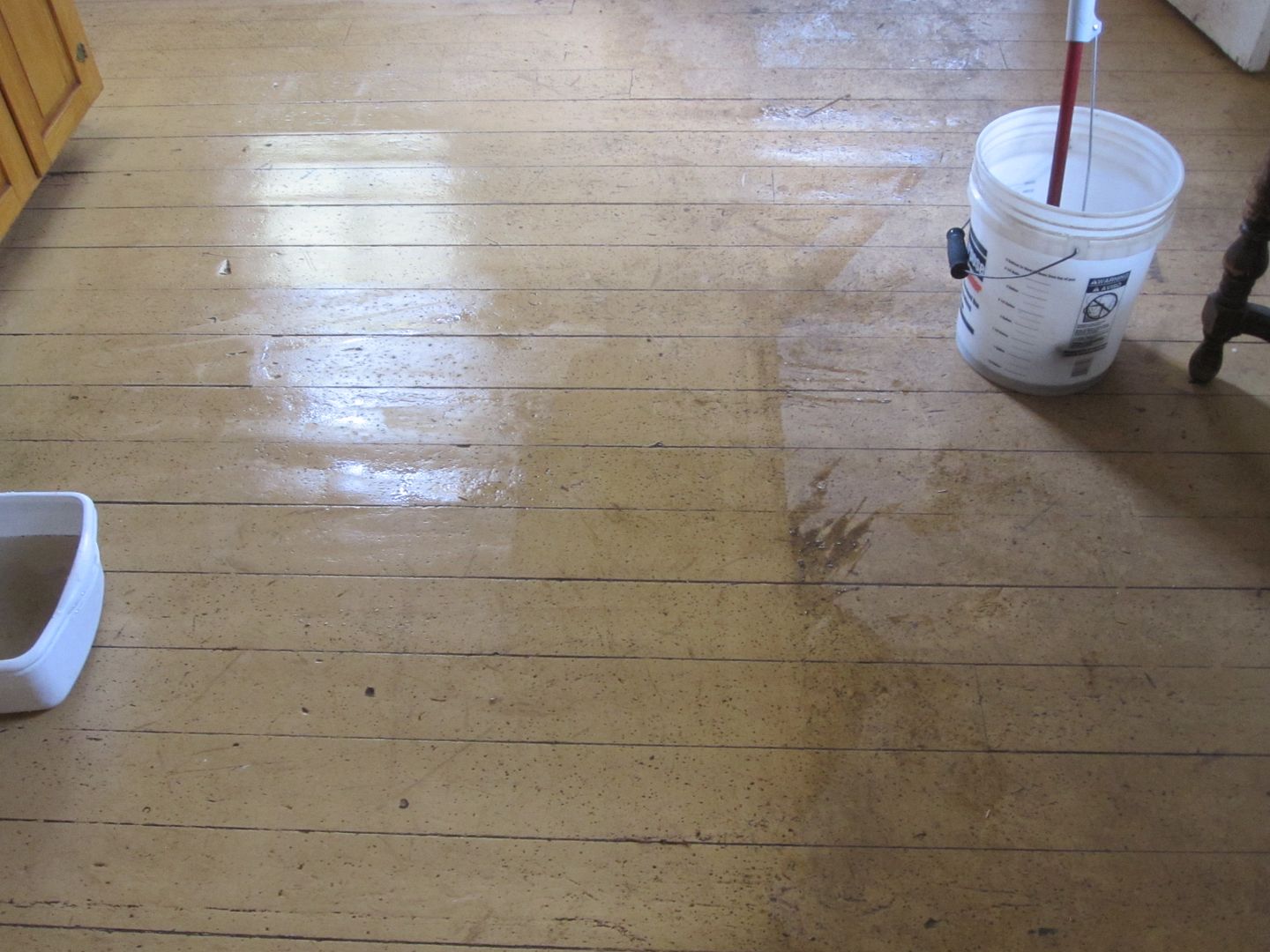 Cleaning the floors are done indoors. Cleaning yourself is an outdoor job--that is, if you want a proper shower. As I mentioned earlier, there is no indoor plumbing. The water pump is ten feet out the back door. The combination woodshed, vaulted outhouse, and outdoor shower are another ten yards.
Here's how it works:
Draw your water.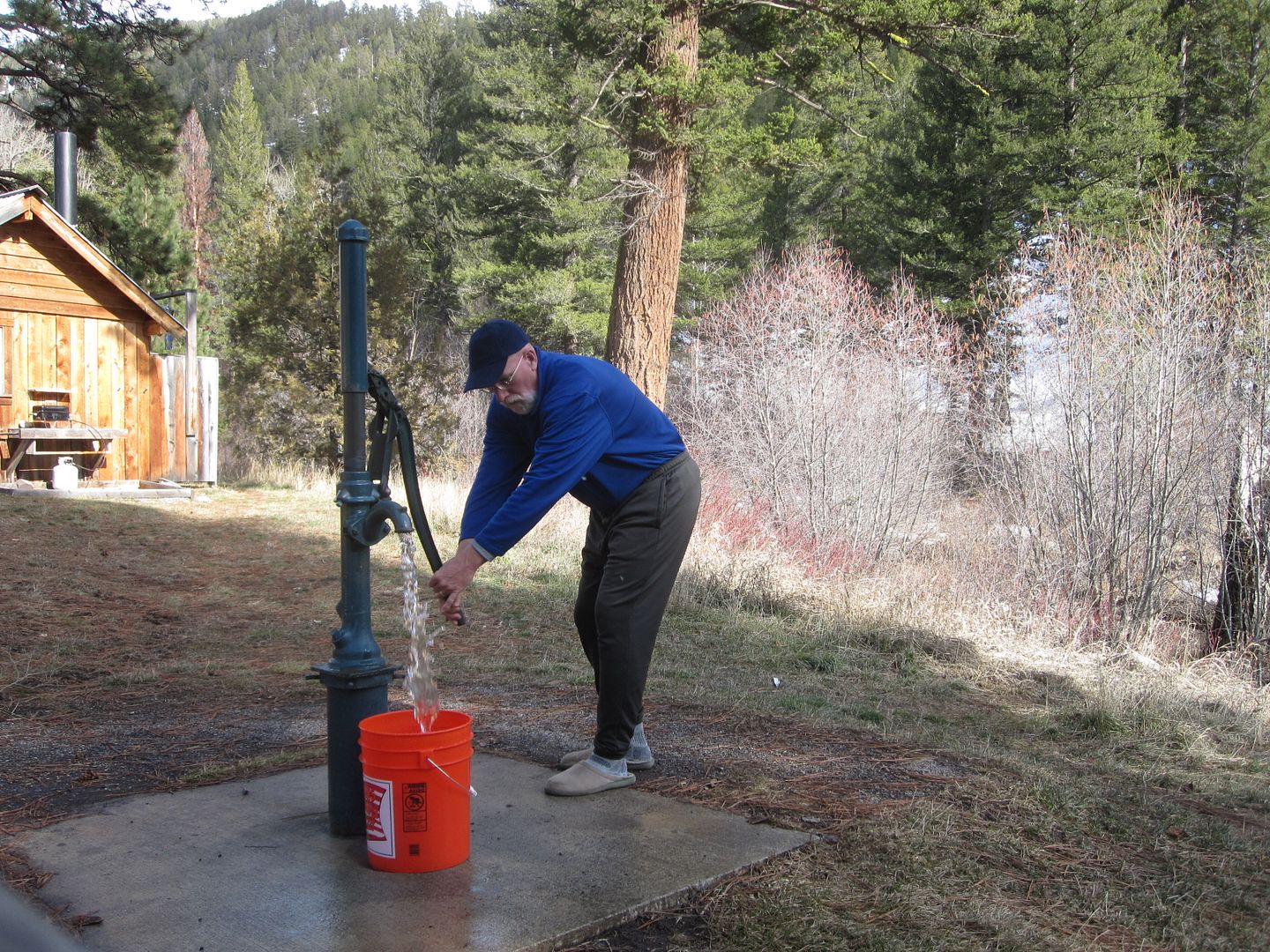 Forget about all the nostalgic "roughing it/stepping back in time" rhetoric and fire up the Zodi.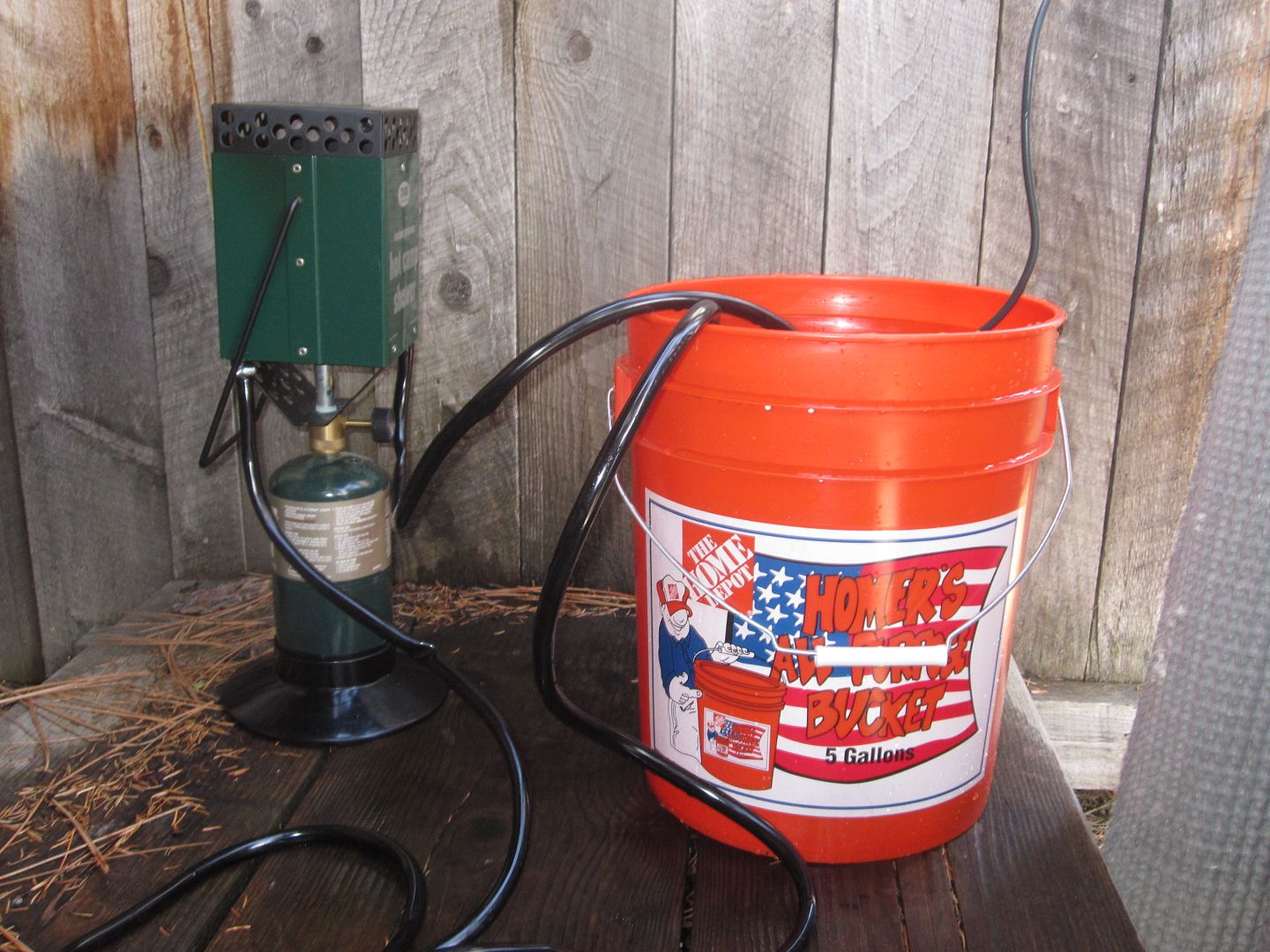 Hang your towel on the wooden peg outside of your shower: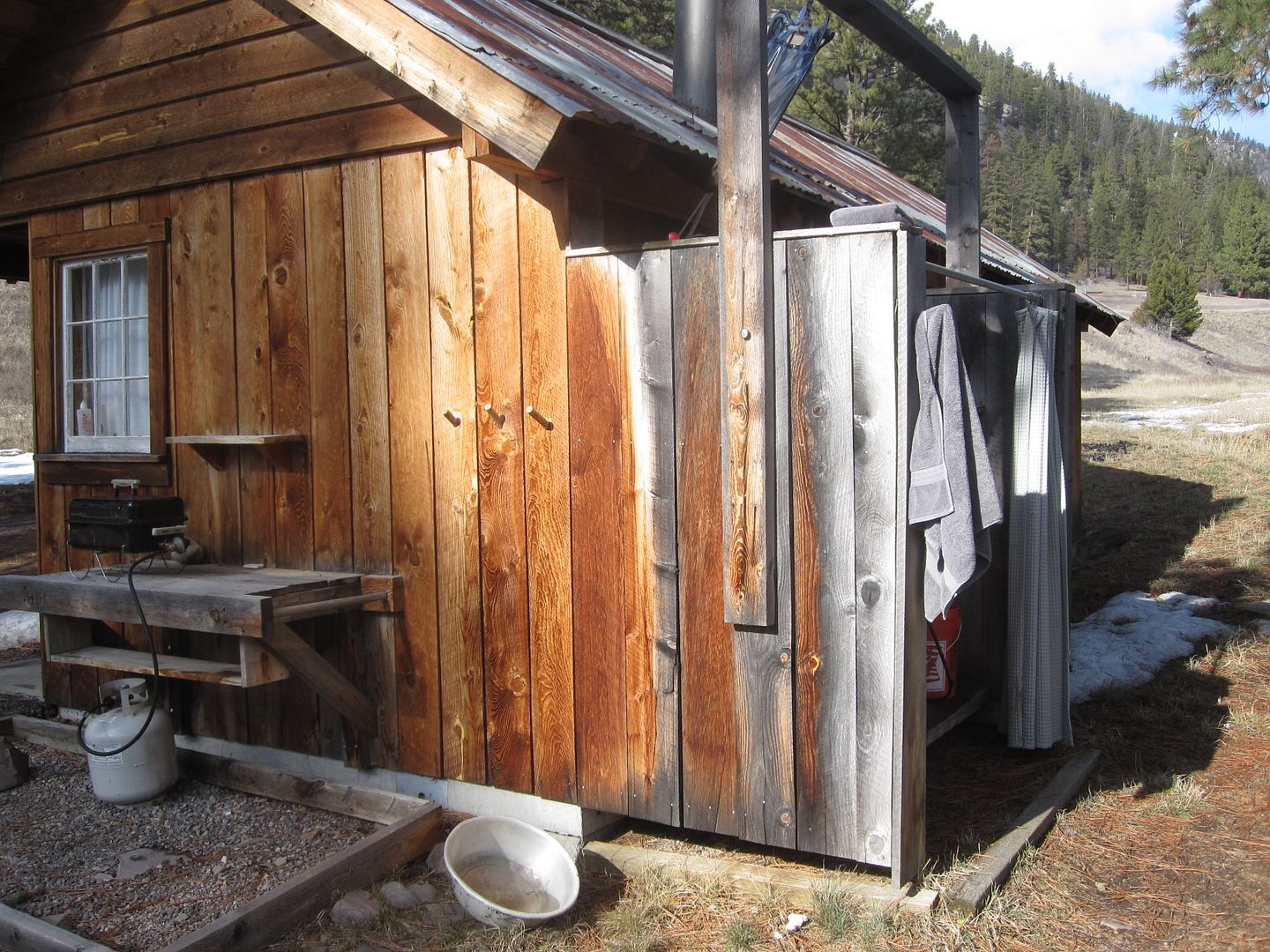 When your water is hot enough, strip down in the breezy 42 degree comfort of your less-than-private shower and lather up. For a real rush, I choose Dr. Bronner's Peppermint soap. That'll make the concept of "pucker factor" a reality for you.
Note the steam. It's not from any high-octane brain activity, I assure you.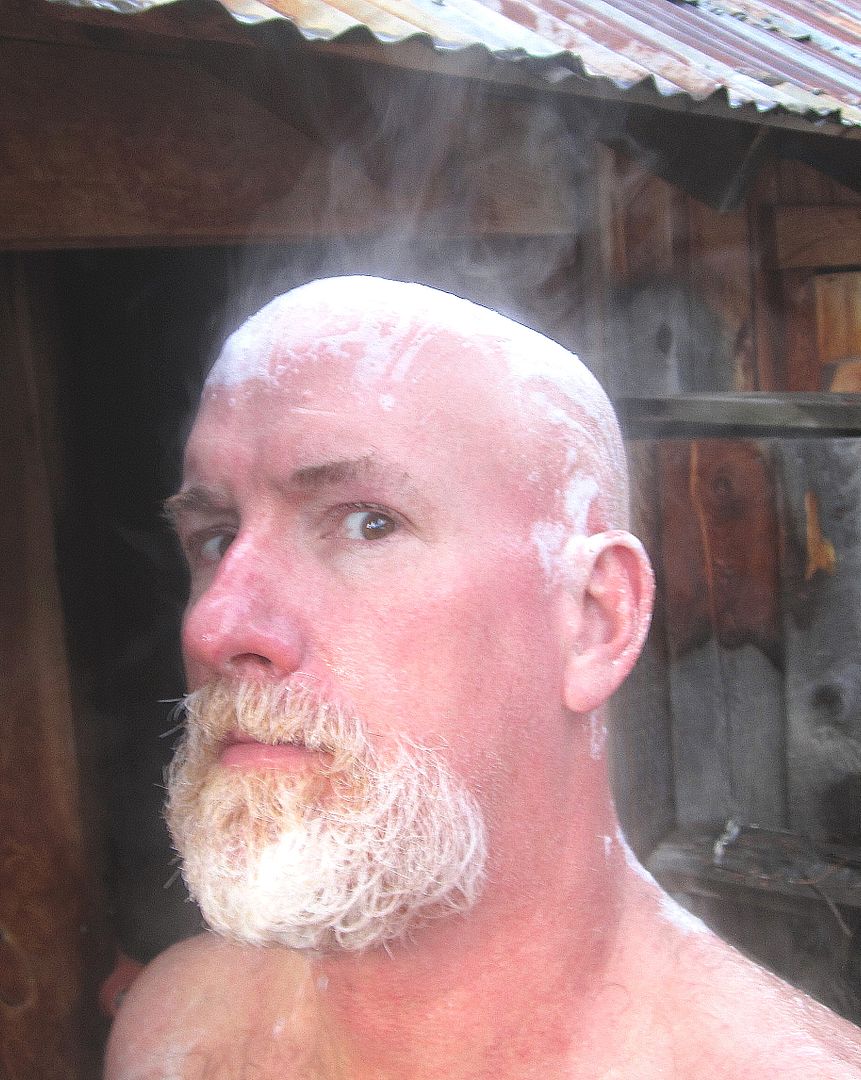 Rinse, dry, rinse, and sprint for the comfort of the cabin.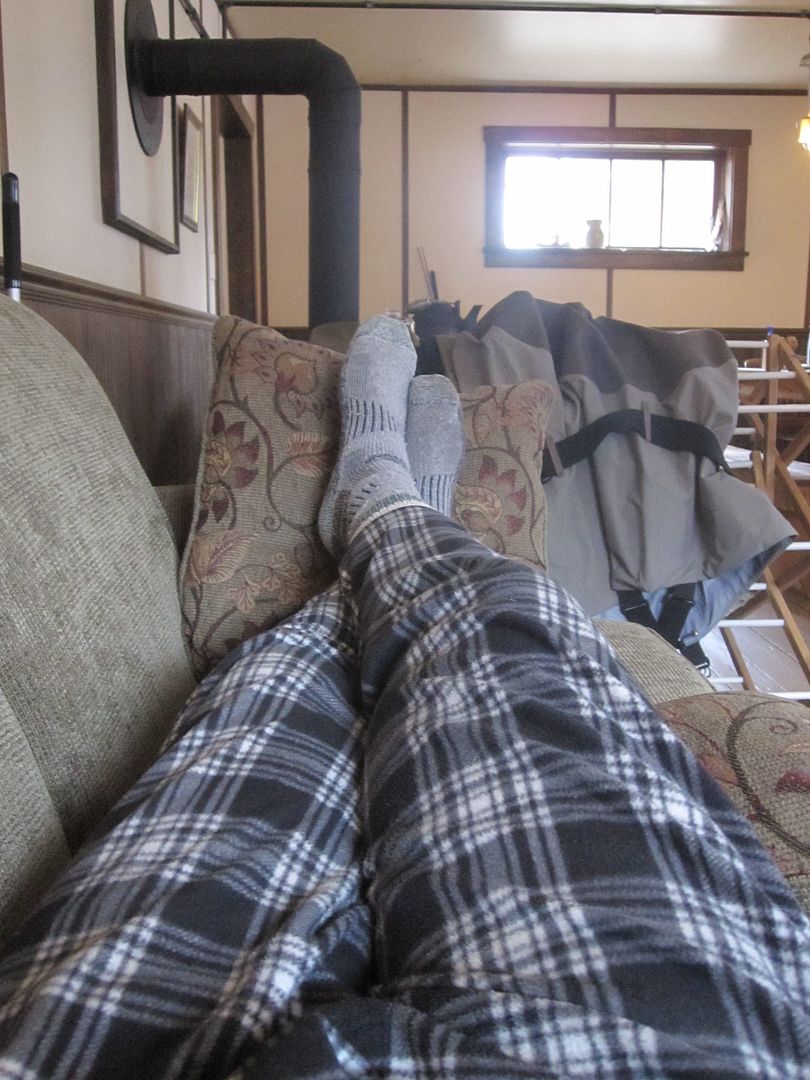 Part III to follow. More on food and fishing, and a whole lot less philosophizing--promise.[/report]