[report]
Last month I had the good fortune to accompany root and his buddy Poon Dog on a road trip from the OP to a part of BC that is home to some of the world's greatest steelhead rivers.



The Poon Dog is an English Cocker. Any resemblance to that other English Cocker is entirely coincidental.

Over the years the Poon Dog has acquired a great deal of wisdom and a huge capacity to entertain the humans who are lucky enough to be in his presence.
Getting up there took a couple of days, and the drive was beautiful from beginning to end.
The rivers and the surrounding country amazed me.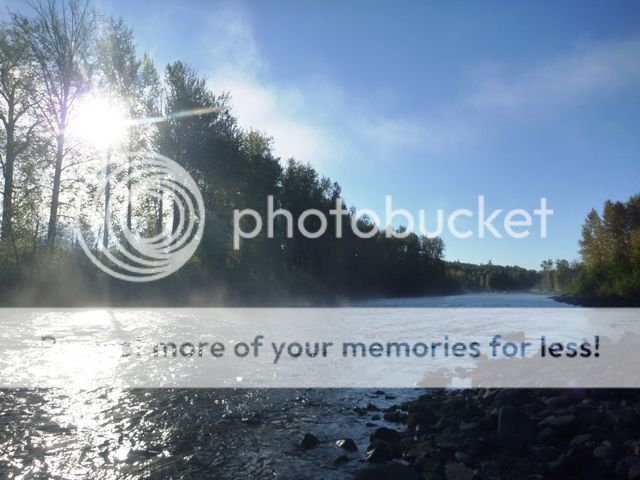 We arrived ahead of the rain so the conditions were a little bit challenging, but we managed to tangle with a few fish.

This young lady probably hadn't tasted saltwater yet
This is a scene I witnessed several times over the course of the week
Root kindly allowed me to extend my stay for a couple of extra days so that I could share a run with PBR, who arrived with a great attitude and a new elf sword.

Every day of this trip was magic. I am grateful for the Poon Dog's entertaining antics, as well as root's excellent cooking, gracious hospitality, great sense of humor, and the generosity with which he shared his deep knowledge of the pursuit of these amazing fish.





cheers, gentlemen

[/report]