By
Creamer
- Mon Jun 08, 2015 9:56 am
- Mon Jun 08, 2015 9:56 am
#601736
I spent last week on the South Holston River with a few buddies, first time I have been there. Coming from a fairly trout starved state (Ohio), I was pretty amazed by the numbers of trout in the river. Sulphurs popping everywhere, trout rising everywhere, jackasses everywhere. Seriously, why do people on a trout stream feel the need to shout something every time they hook up? Is this a new thing? Some guys shouted "Fish!" One old man yelled "Ha!" like he was herding cattle. I had never experienced that before, and I didn't like it. Shut up and fish. The weather had violent turns all week, sunny one minute and torrential downpour the next. The rain dicked with the water releases a few days and we discovered the hard way that the TVA can change their minds mid-day and not follow their schedule that was set that morning. I didn't catch any giants but there was no shortage of fish to hand, mostly on sulphur dun patterns and emergers.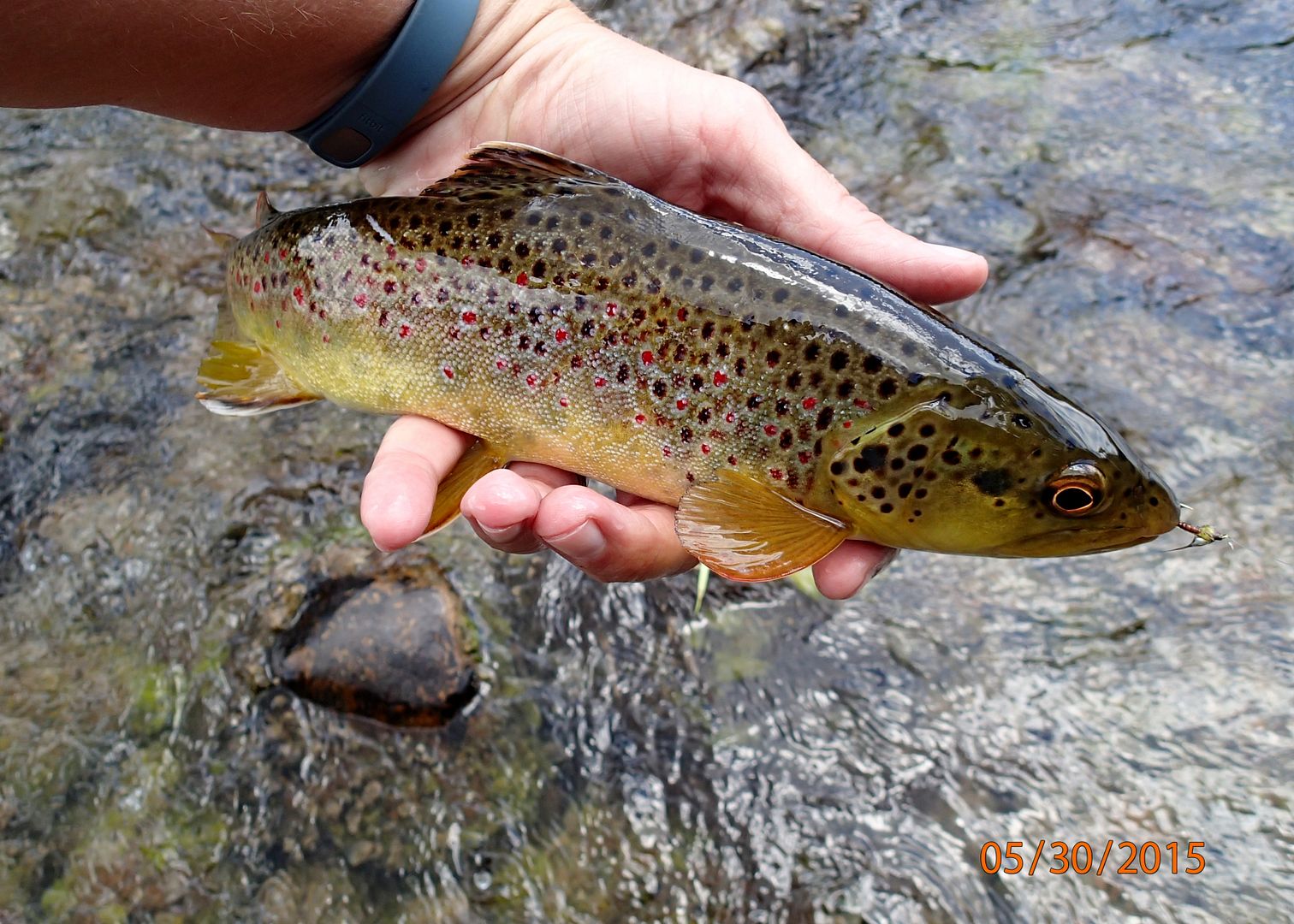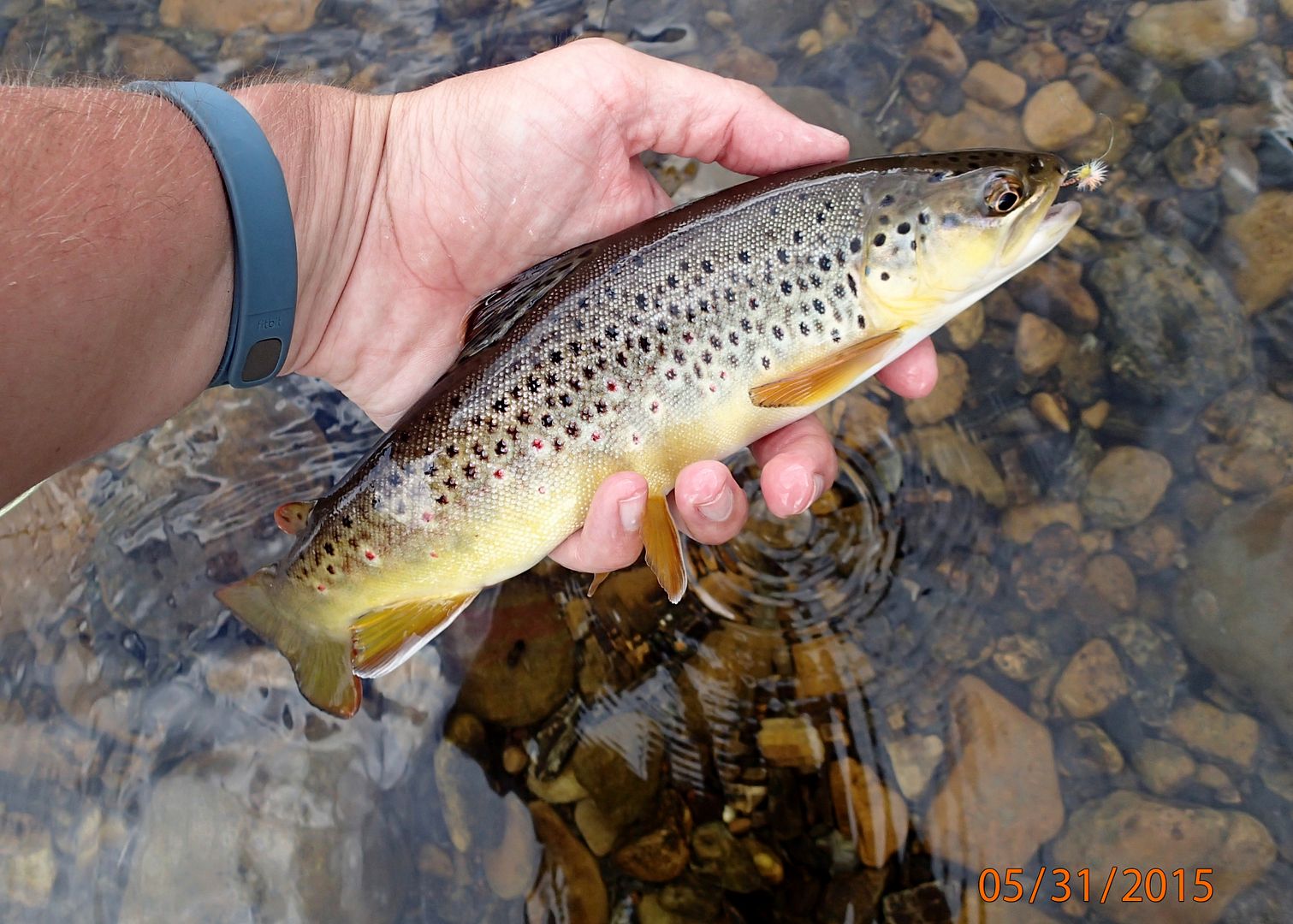 We fished the Watauga one afternoon in a torrential downpour when there wasn't supposed to be any rise in the flows by the TVA. Those fish hammered everything they saw. Then, 45 minutes later, the water came and wading was getting dangerous. 137CFS to over 1000CFS is a hefty jump.
Another day we went to the Doe River while the Soho and Watauga were releasing most of the day. The headwaters of the Doe at Roan Mountain State Park were clean and full of small trout in every piece of pocket water you could find. Small, but good fun on light gear and dry flies.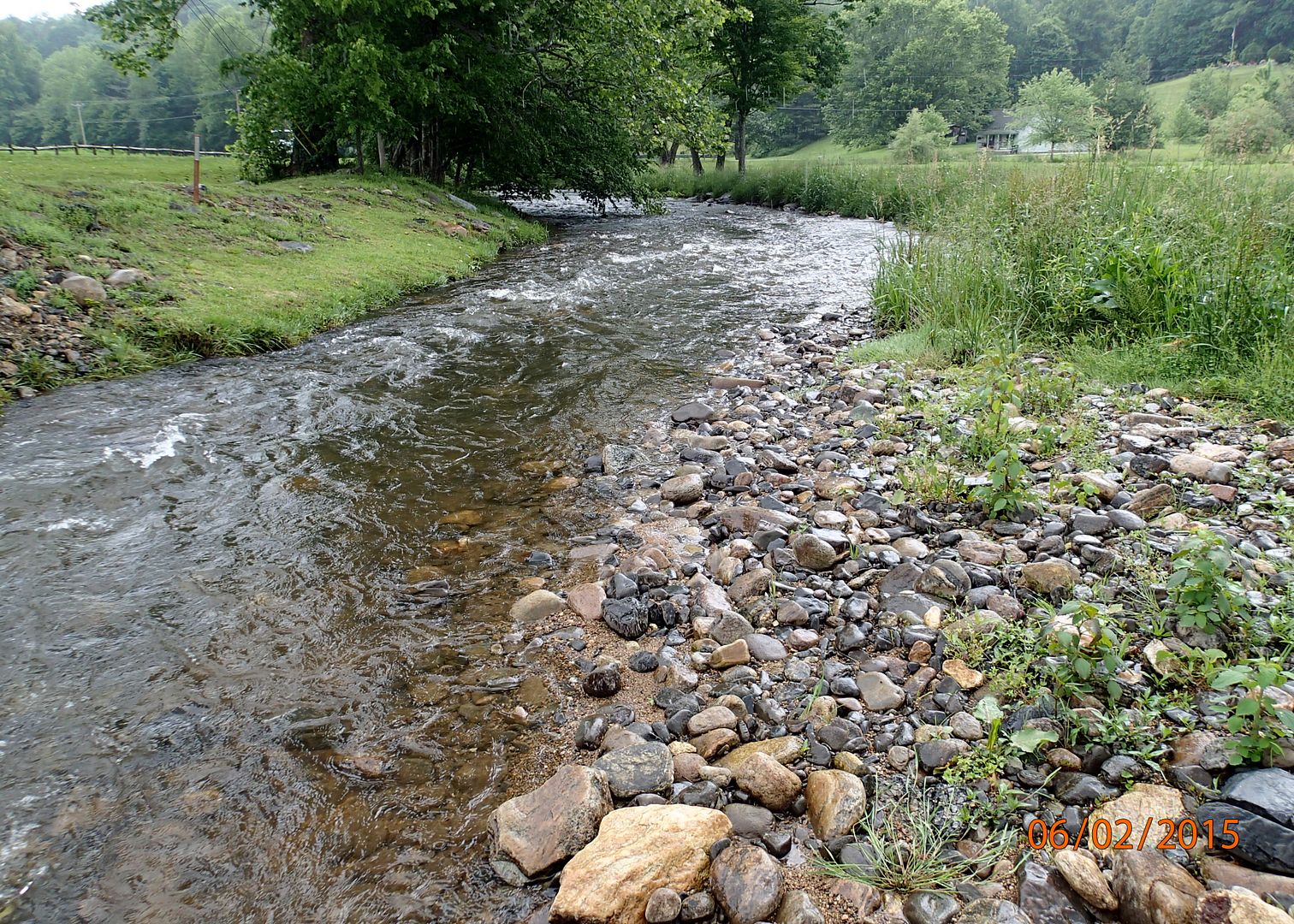 Shortly after taking this photo, I was nearly hit by a chick in a Civic who came screaming down the 1-lane road jamming to Taylor Swift.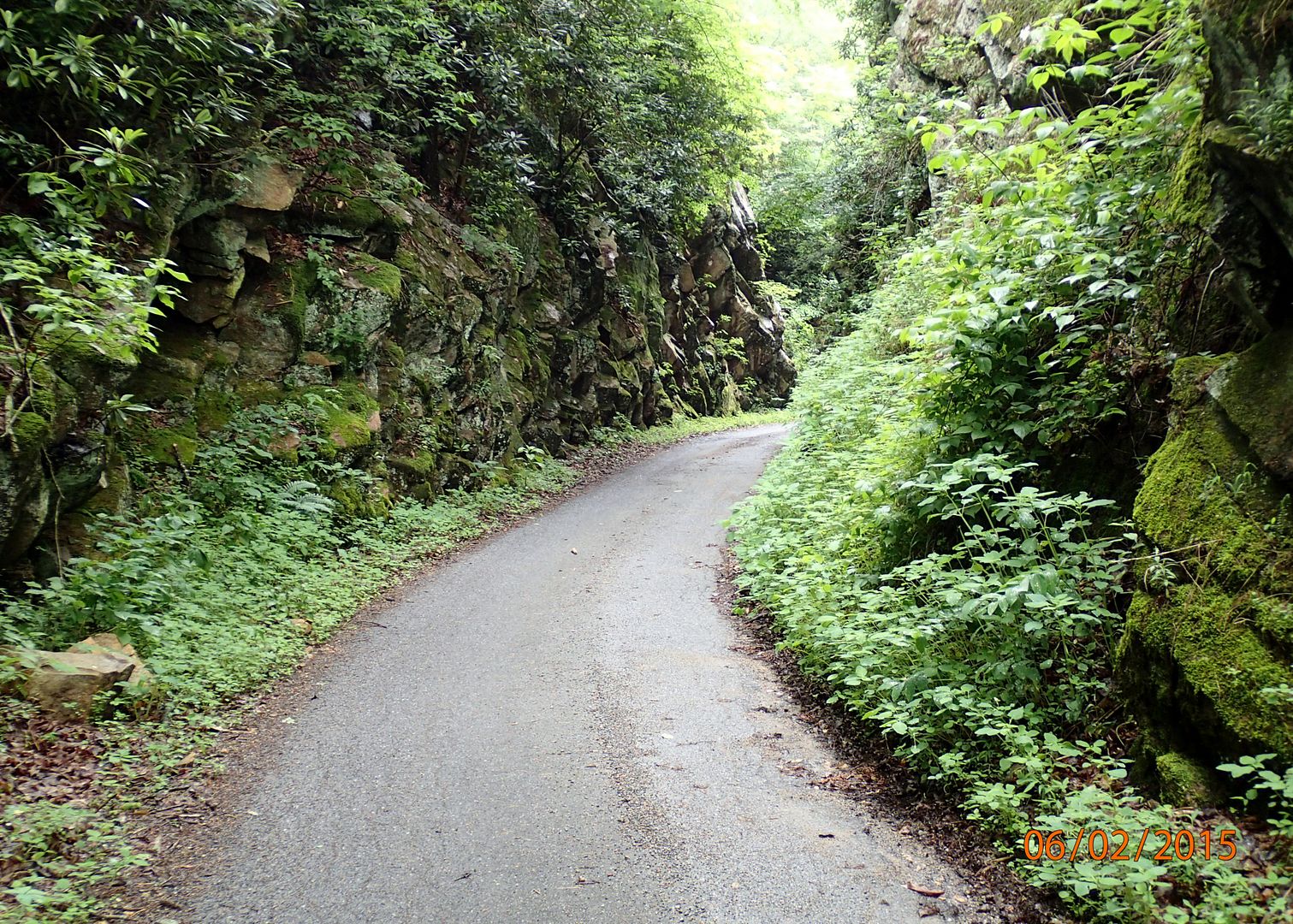 The magic herbal soda of TN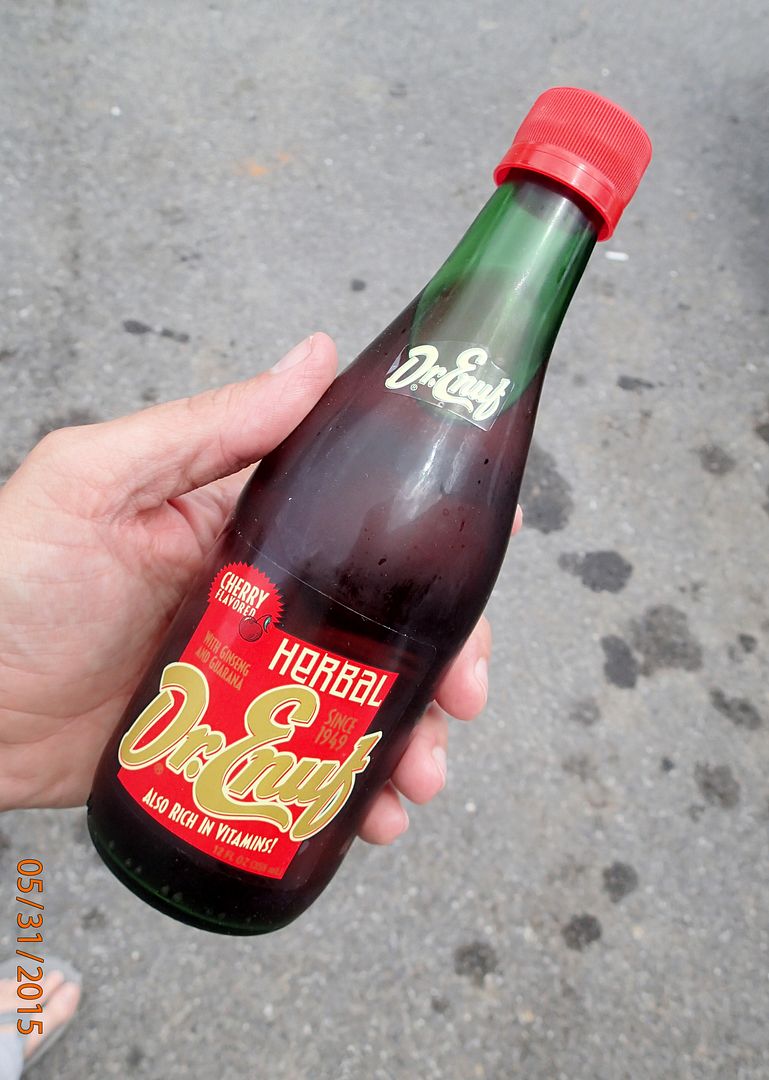 We ate well in camp, even *gasp* whacked a few trout and had fresh fish over the coals one night.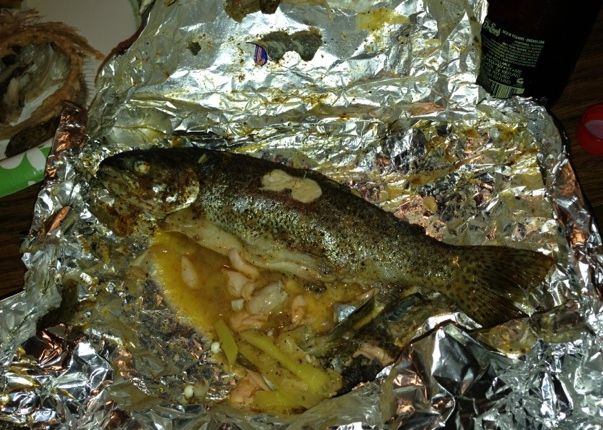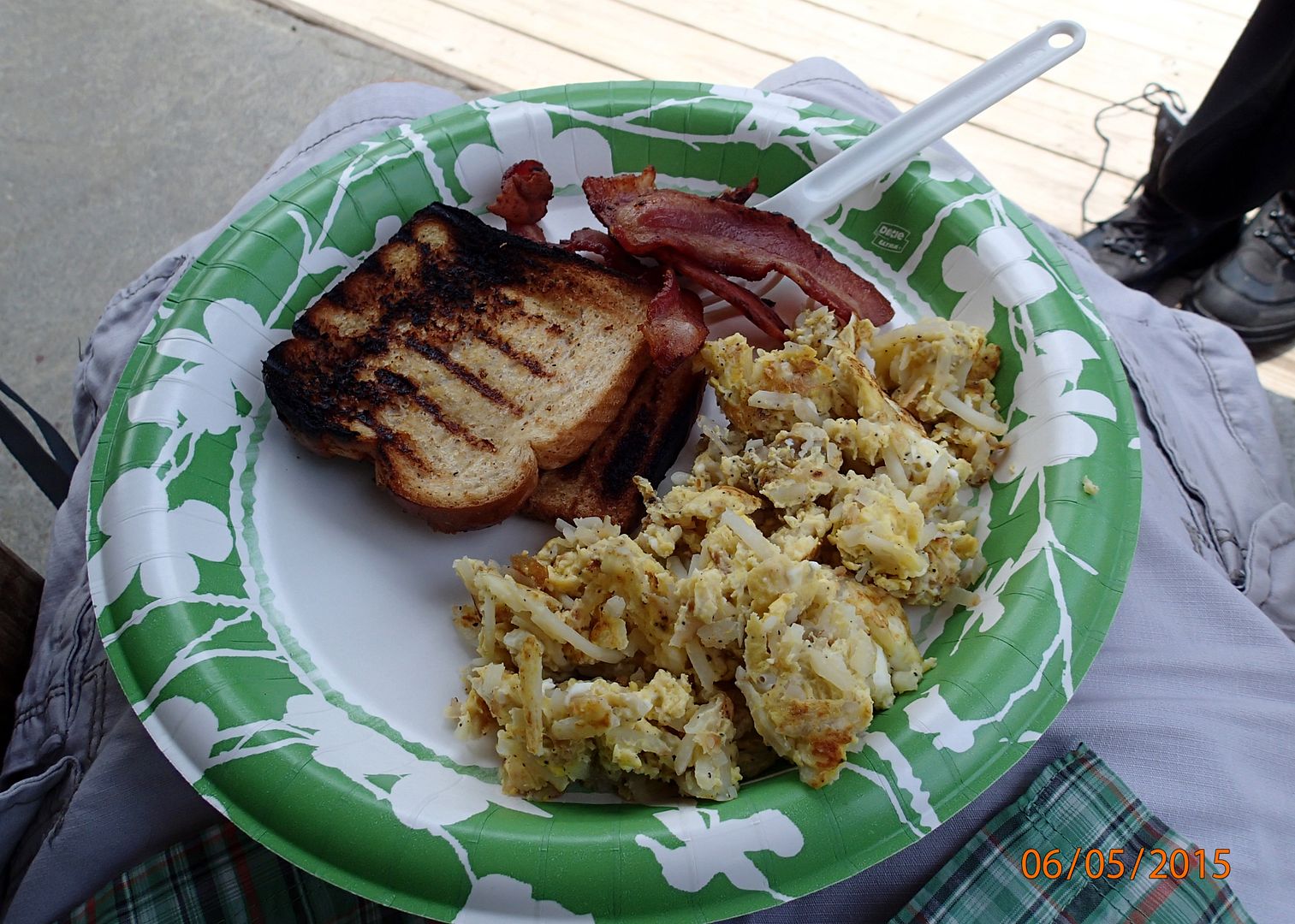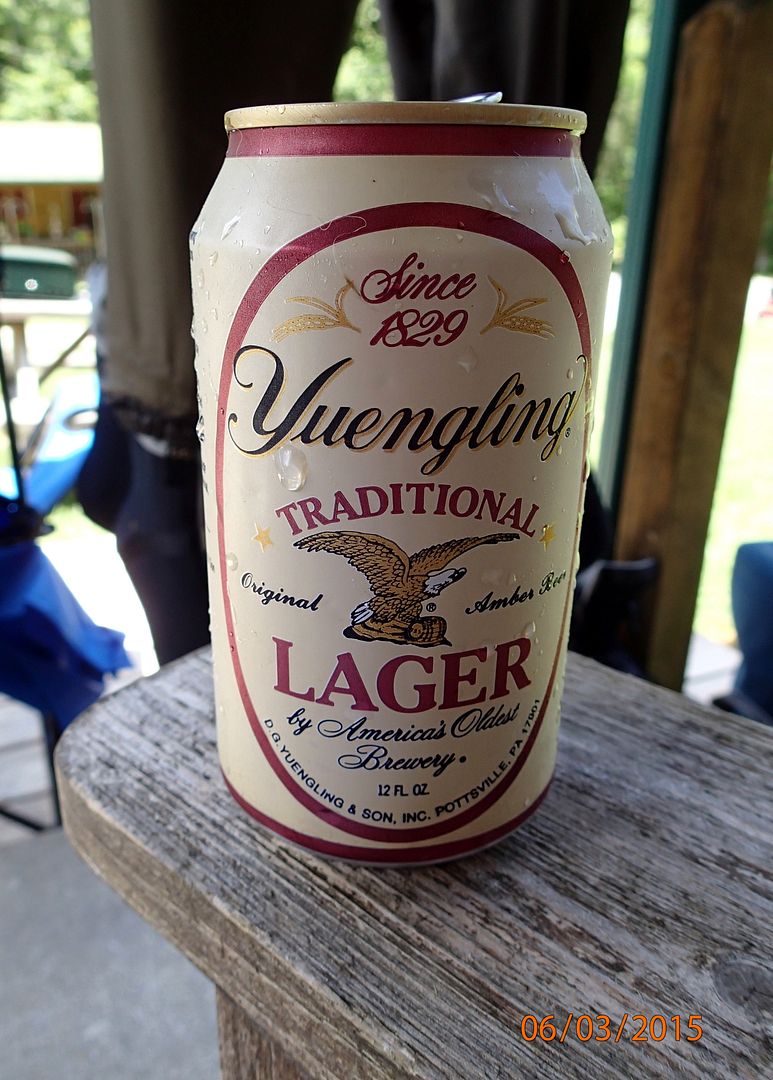 Charlie, the camp dog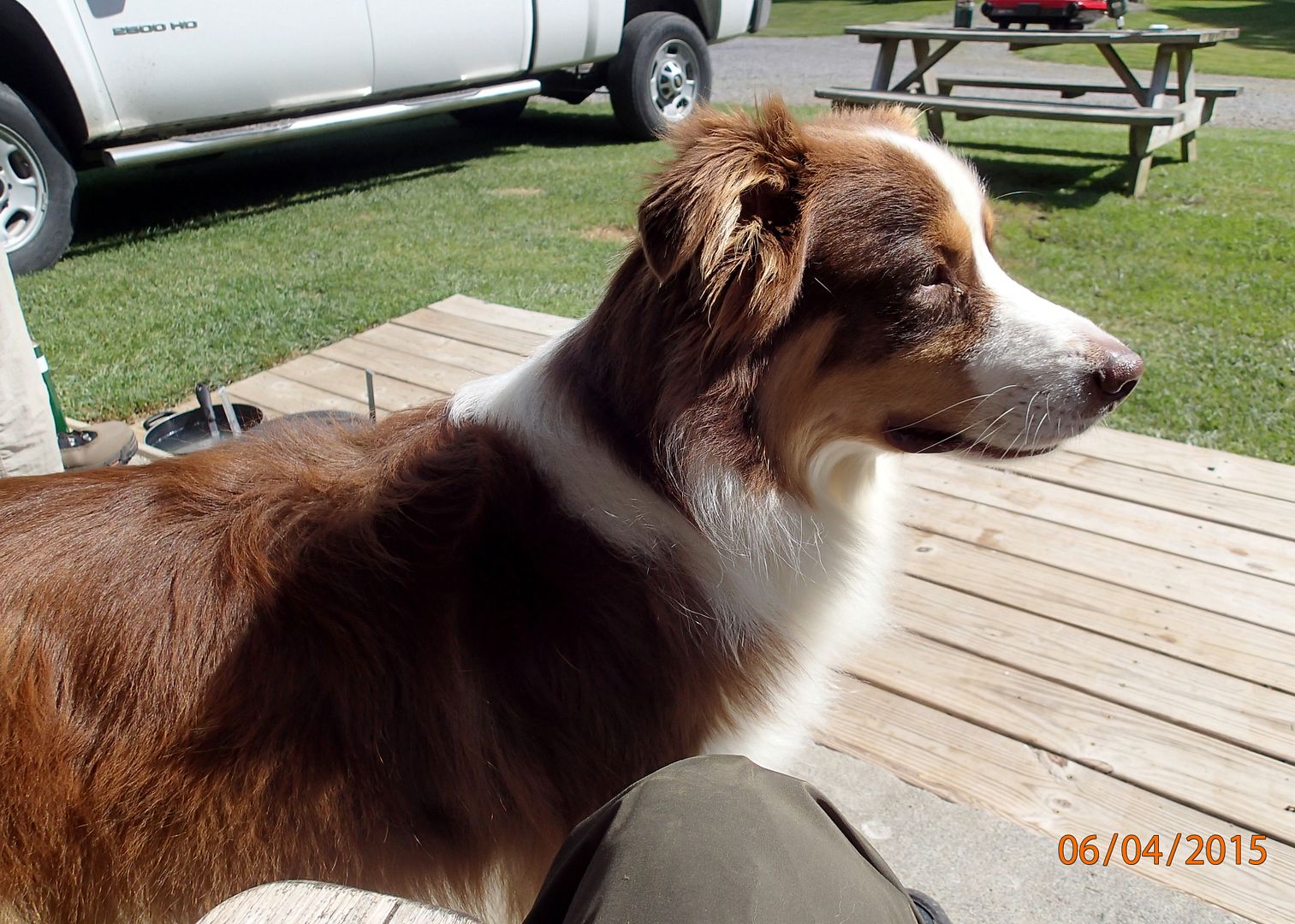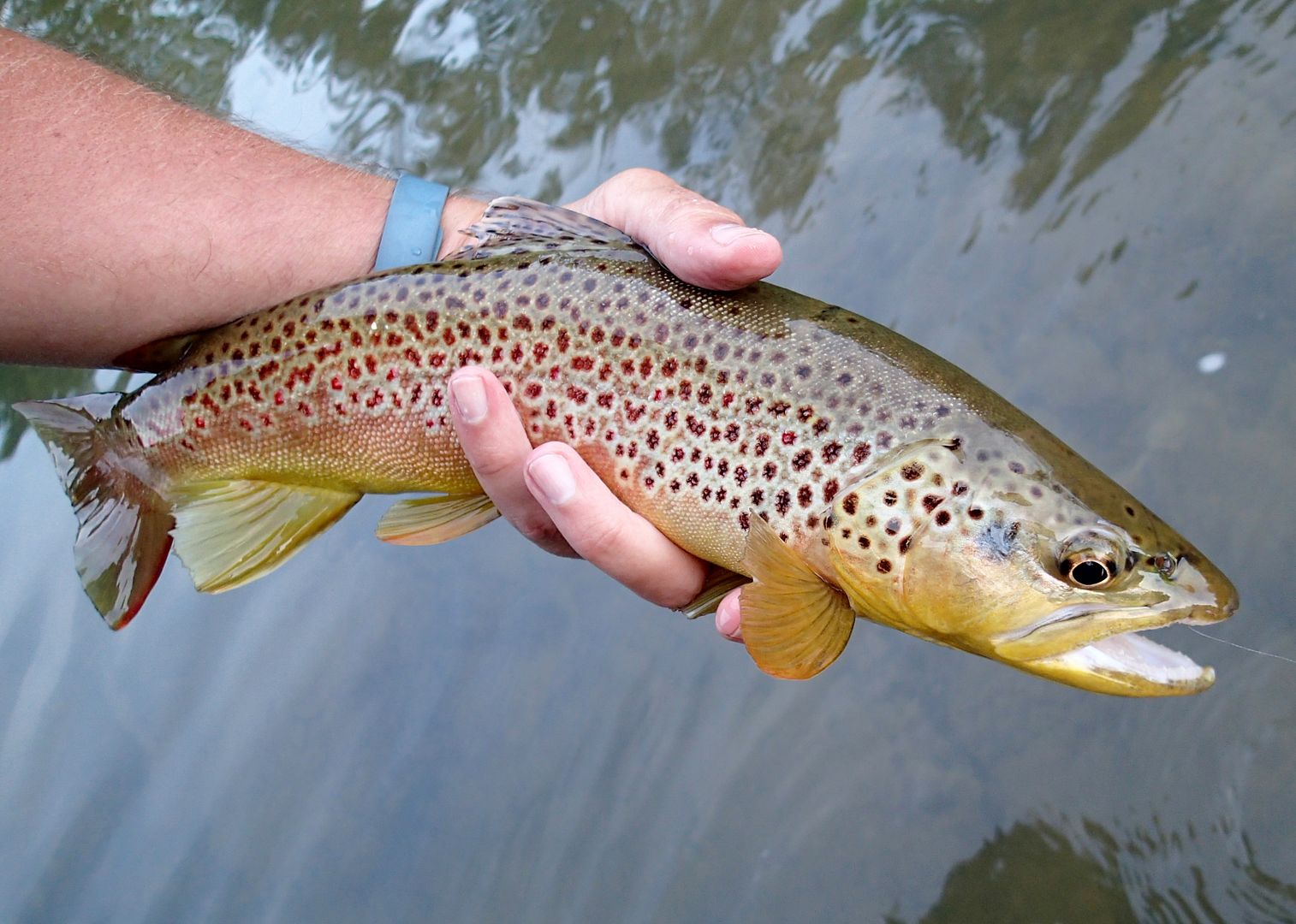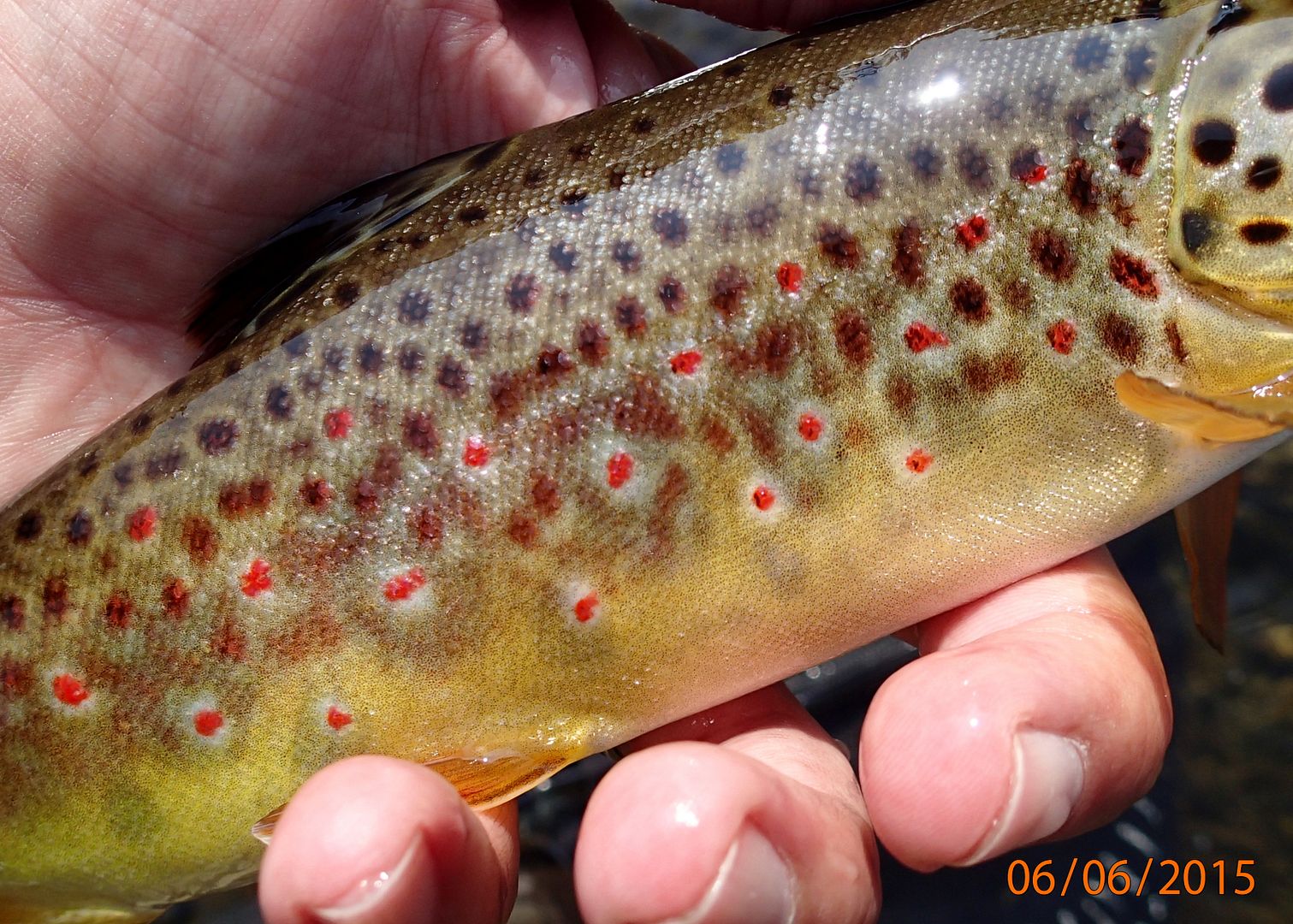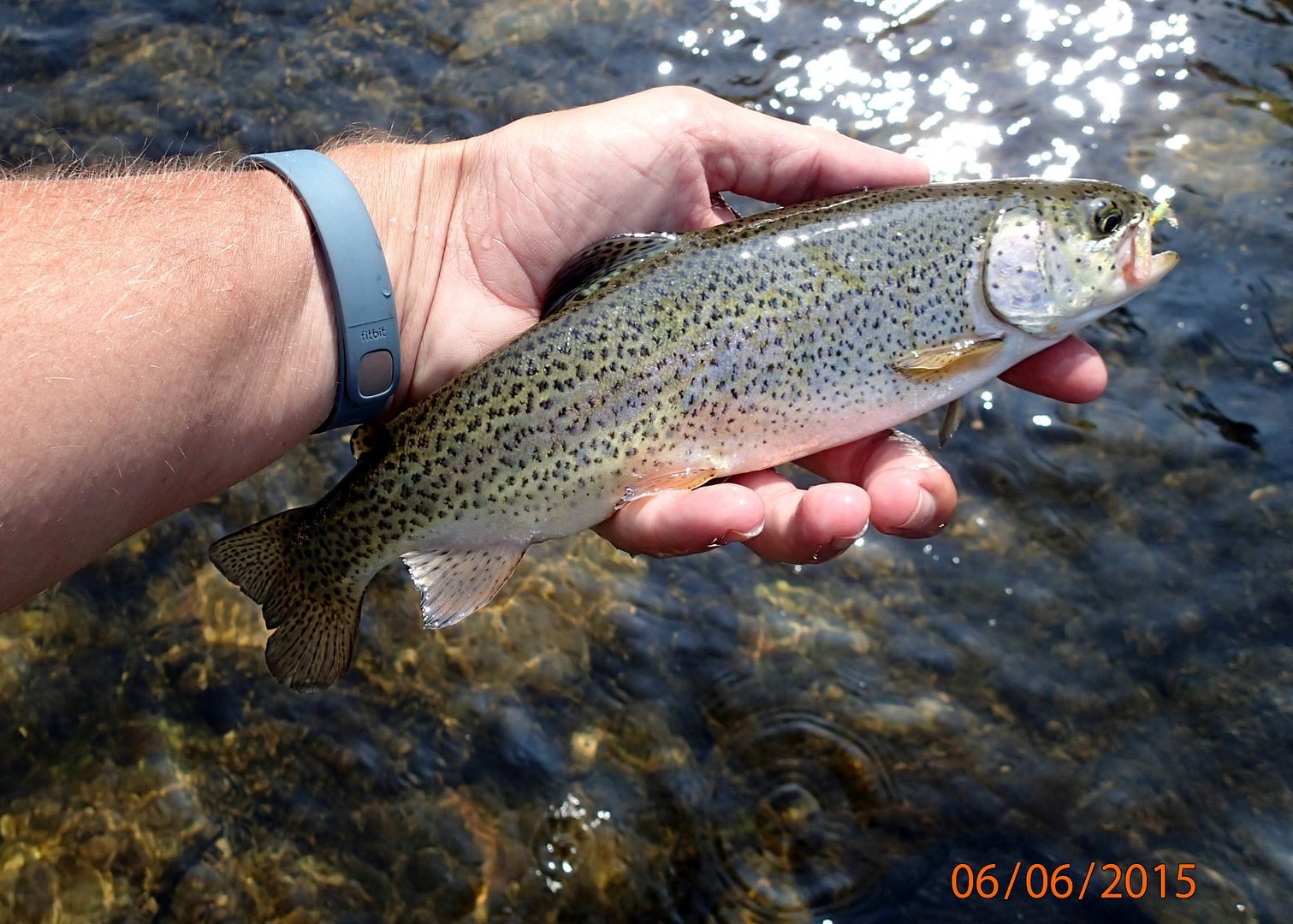 Now that I'm back home, I want to take every spool of tippet I have smaller than 5X and burn that shit. I don't even go smaller than 5X on small stream brookies, and I was using 6X-7X down there on those selective bastards. There were times when they were refusing my duns and hammering all the naturals that it felt like every fish in the river was kicking you in the nuts. That being said, I'd go back this afternoon if I could.