- Sun Jun 14, 2015 6:03 pm
#602178
[report]I hadn't been on the trail for a few minutes when another backpacker fly guy passes me coming the other way.
"The upper lake lake is still frozen solid. I skipped the lower lake though. Don't know about that one."
Well, lower lake it is then. I've got a book, camera and scenery to keep me entertained if it's a bust for fishing.
I did want to get a fish on a high lake this weekend to start off the backcountry season though....
On the drive down, I stopped in to check a spot for moose. A good start.
Moose, meet a duck...
Woke up to aspen stands.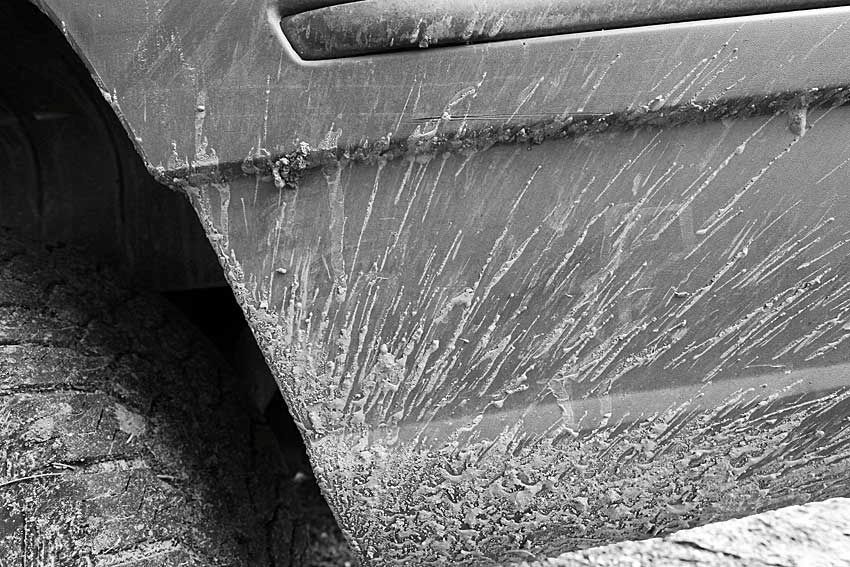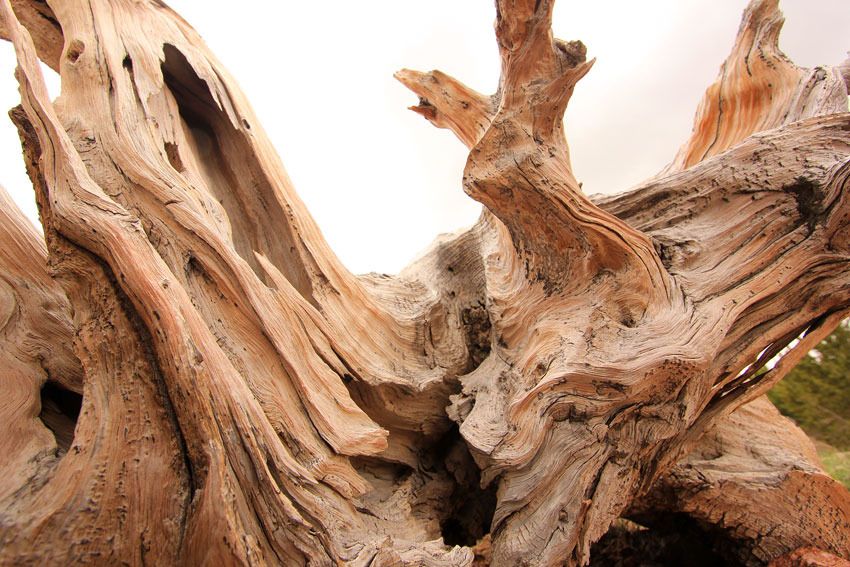 Over the first ridge, it looked promising despite the warning from the fisherman I passed a ways back.
That all went to shit about right here. Postholing and snow for the last mile or so up to the lake. It's excellent crowd control though. No previous tracks from this year yet. I'll take it and it's all part of the masochistic fun of backcountry water.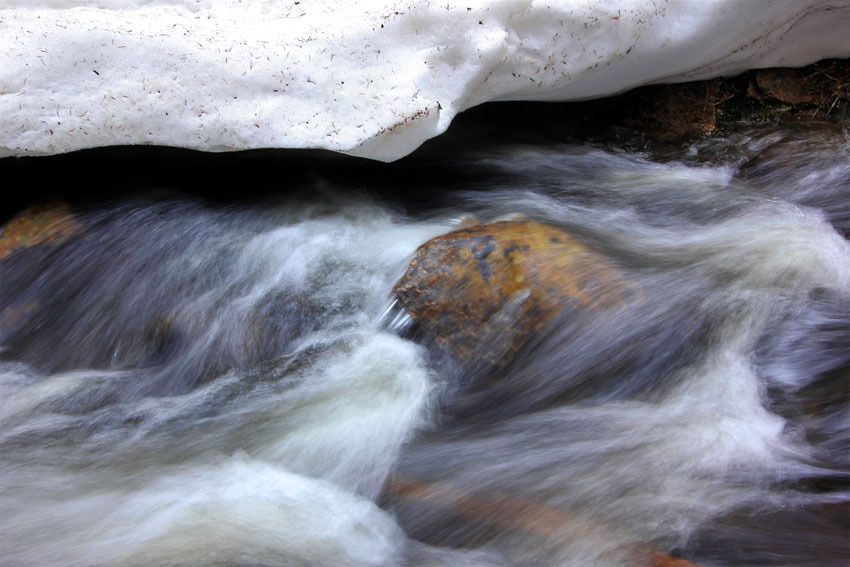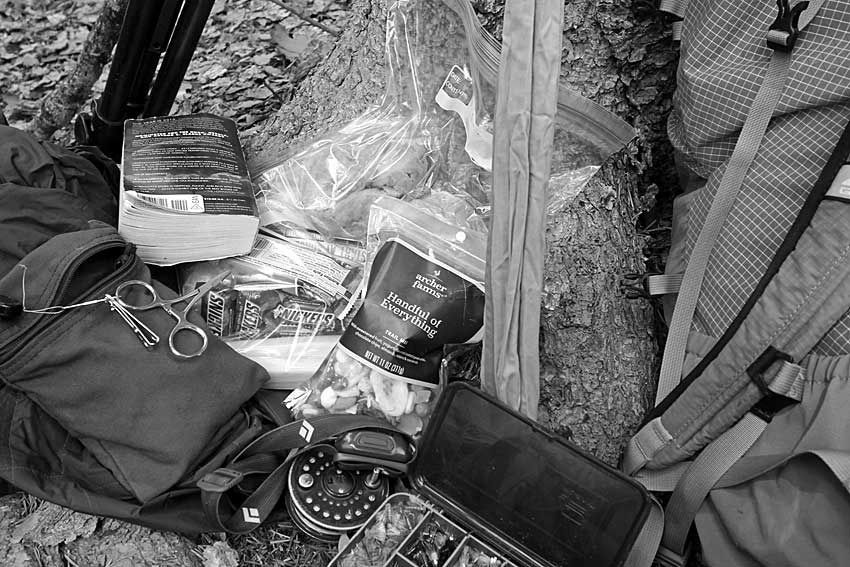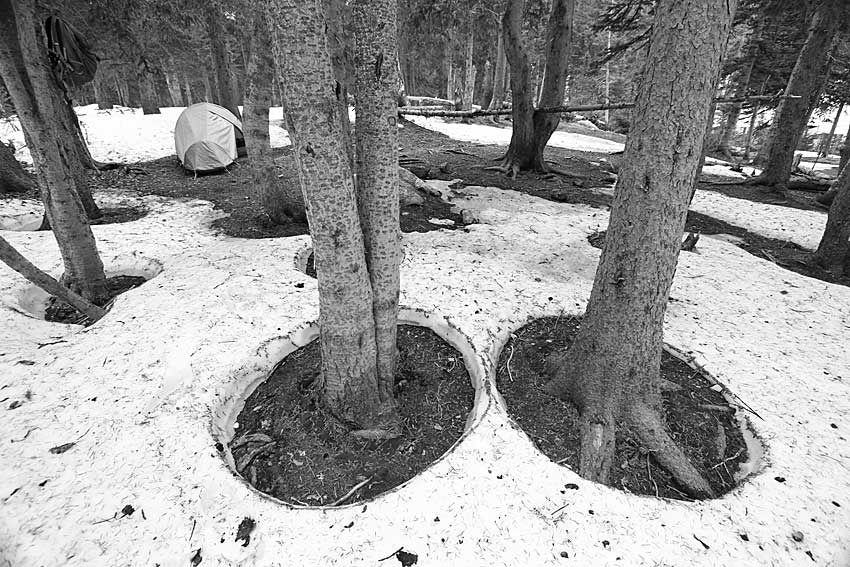 Hell yeah... some open water.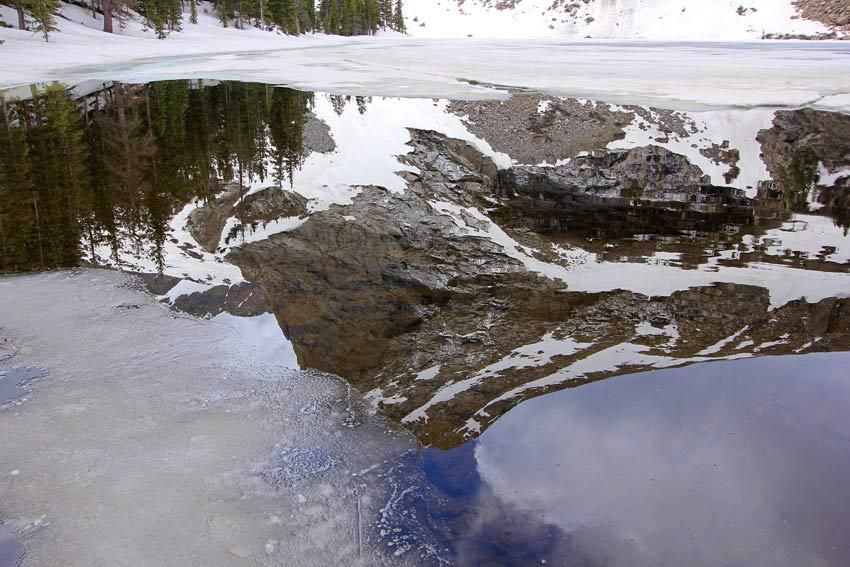 If you look real close....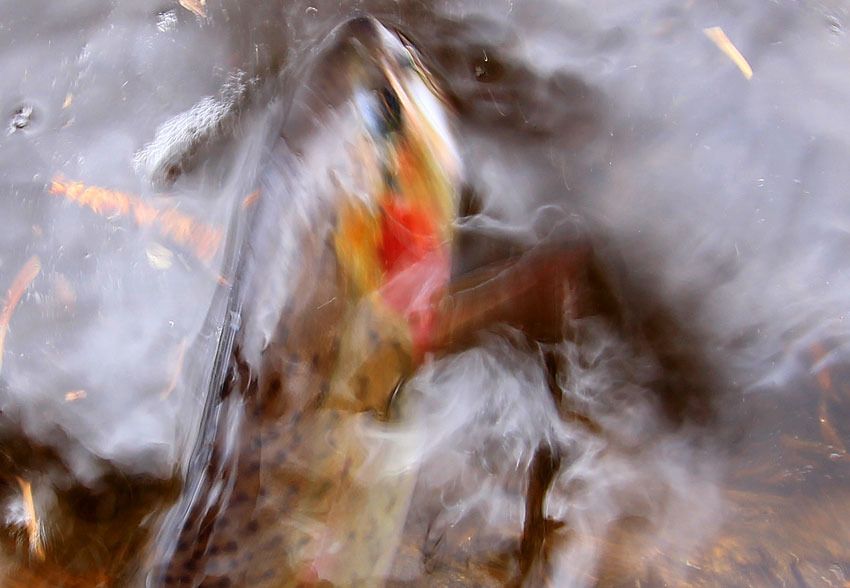 Kind of looks like a bird head, eh?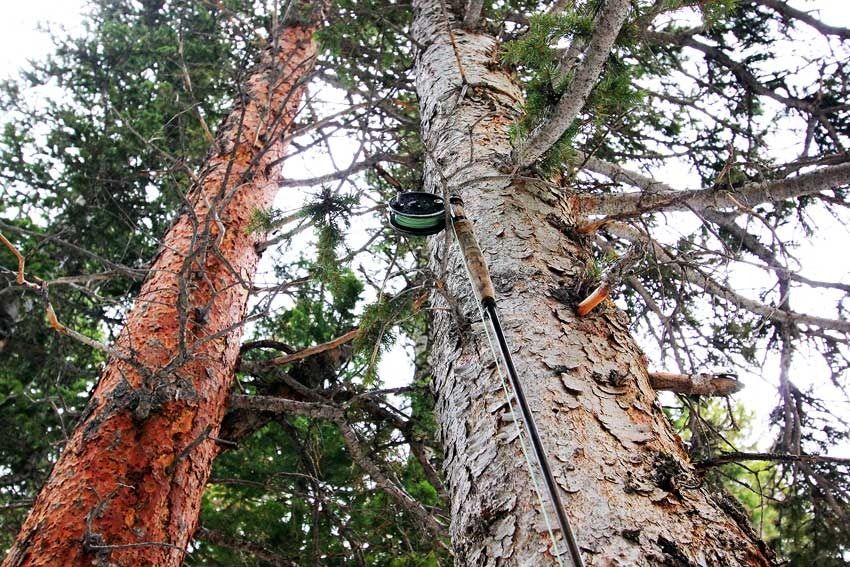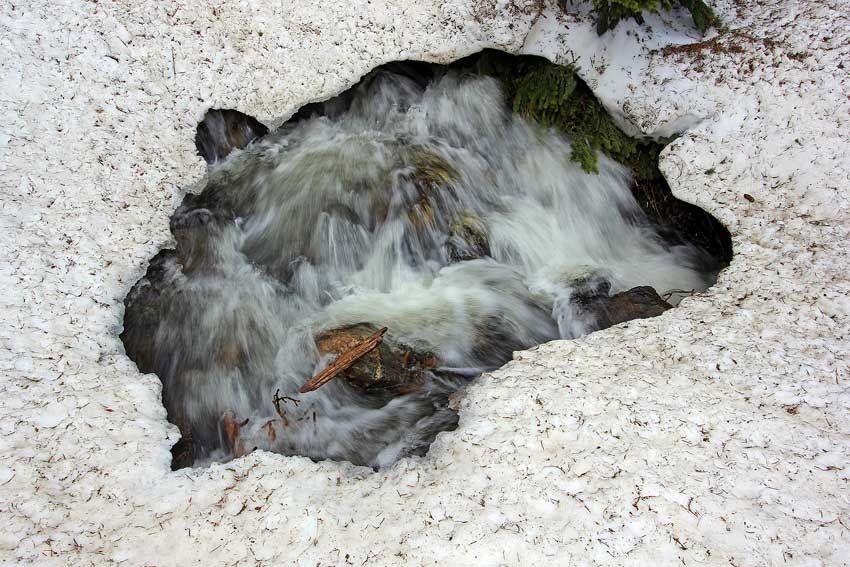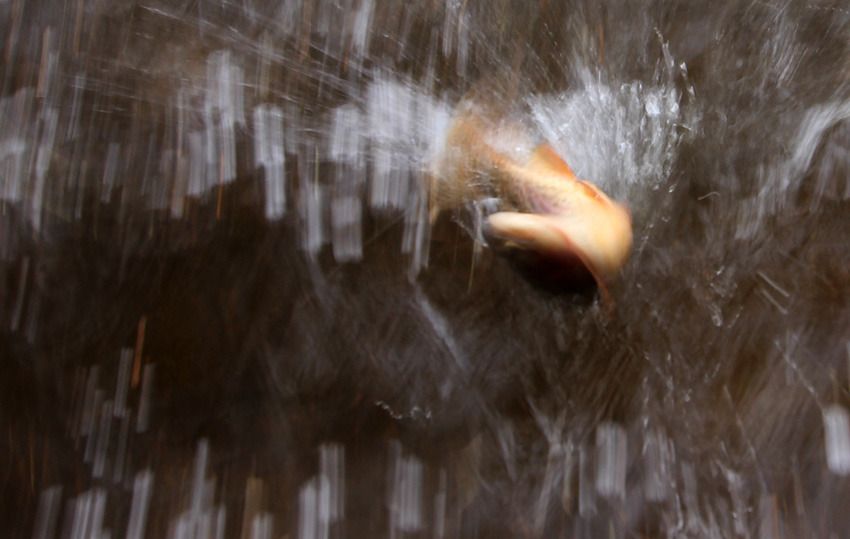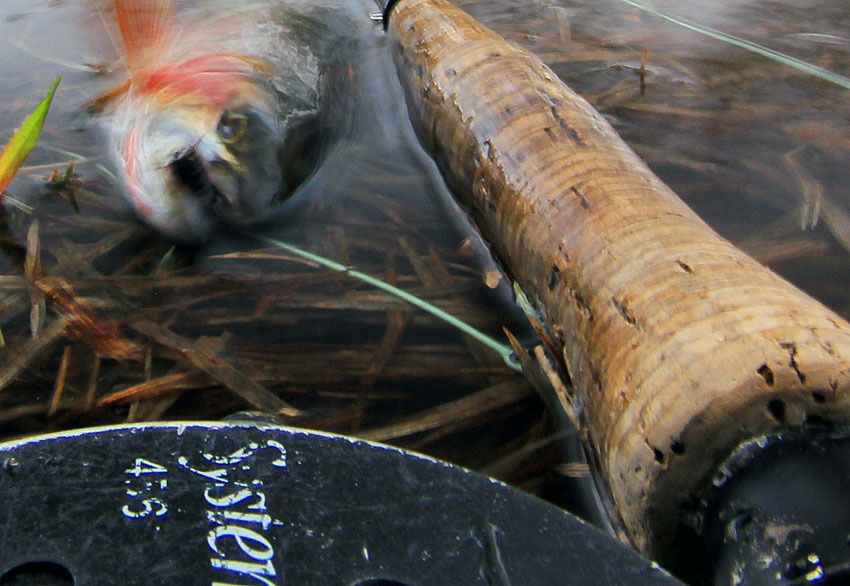 The next morning the lake had frozen back over abit.
Some more wildlife on the hike out near a campsite. Probably eating pee dirt for salt.
Dried out my pruned,cold dang feet and caught up on the Suk back at the trailhead.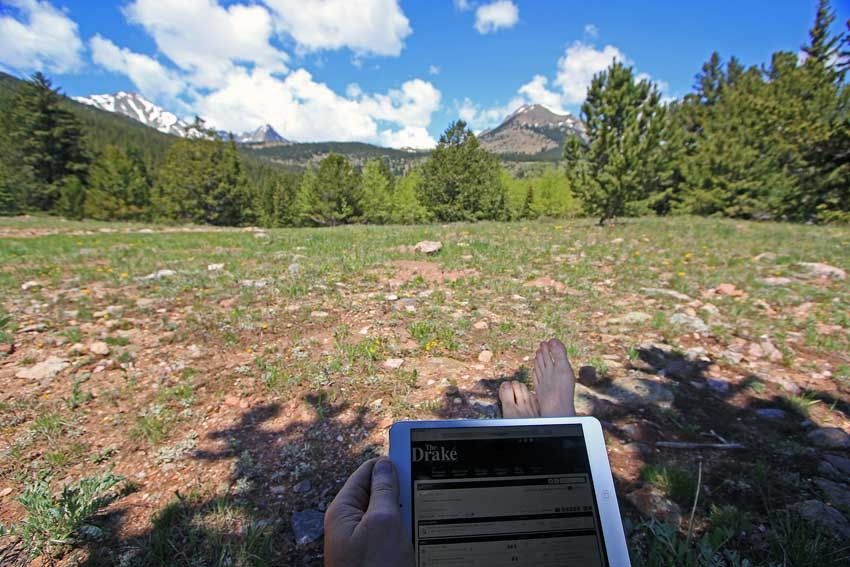 A few hours later, still hanging out below the trailhead at an overlook, the storms are back, it's booming and raining again. The snow is never gonna meltout this year it seems.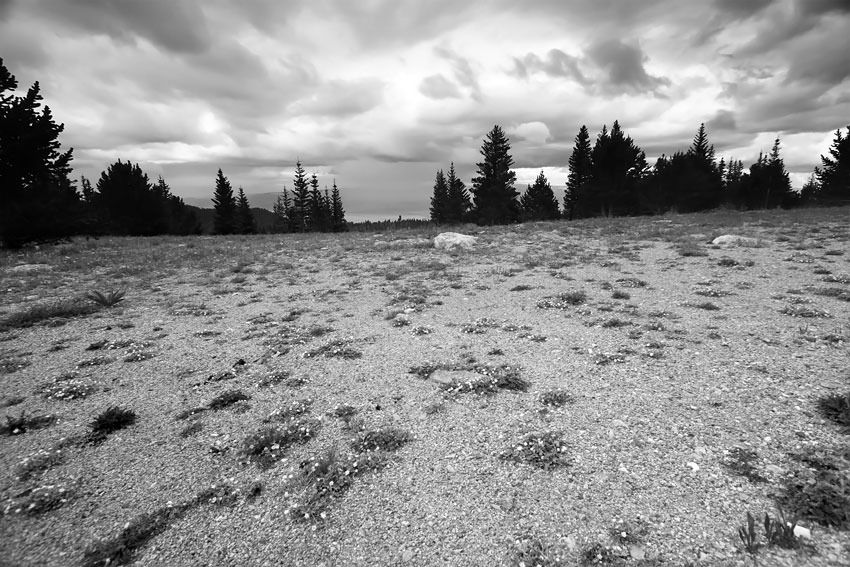 Ah well, fuck it... I caught some fish.
[/report]
Last edited by
upshitscreek
on Mon Jun 15, 2015 12:43 am, edited 2 times in total.