[report]...Now ya know
A few months ago, phone call with Cool Manchu ended with:
me: "well, when we going fishing again?".
Cool - "Come to Dally's Streamer Lovefest. I have room in the boat, we can fish 4 days. Slapshot is coming with his boat too."
Me - "Uhhh, yea, done deal. That was easy."
Made a call looking for a ride share, Bill wanted in & we made it happen.
Deciding on the southern route from PA to AR, I figured I'd ask our resident Aintry duck whacker if he had any recommendations on real deal WKY BBQ near Paducah. He did. Of course he did. We were not disappointed.
Then he said he could do one better & wanted to smoke a pork shoulder to do his part in keeping fatman fat. How could I refuse that, right? So, estimated times were arranged, he was duck hunting that day, but would meet us, just call when we got to a certain town for further instructions. We do, he says meet me in town X. Then texts back, "I decided to not hold things up, I'm pulled over on the berm at mile marker X". We pull 4 feet off the interstate, and he's there, with a pork shoulder still warm, wrapped in some kind of fucked up space blanket in a beer box. Exchange "the nice to meet yous" & we're each off on our way.
Bill was hungry.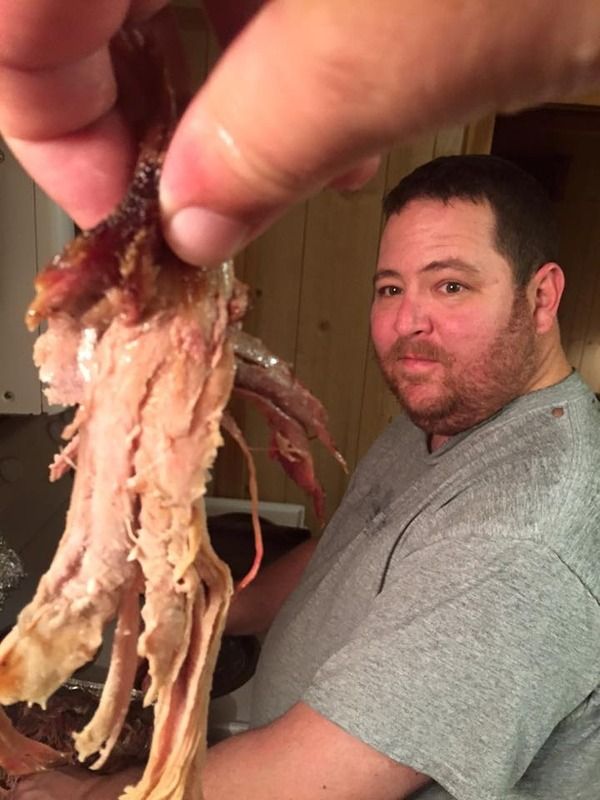 15 hour drive & we're in. Cabin view from the deck.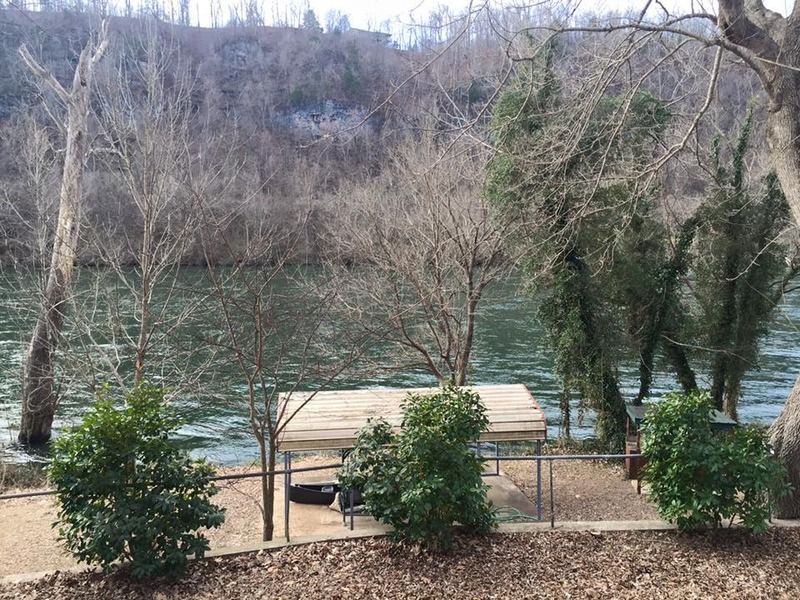 First night, Slaps & friend, Cool Manchu, WB25, etc. all rolled in at various times & we got to the usuals. I offered a lit reefer to a policeman, it's all good, baby baby.
Water was higher than the last time I fished here. This pic is from 2014, the red line is where the water was last weekend. 30,000 cfs.
Hit the White at our leisure & at the flooded boat ramp. First day, Franzen borrowed a drifter & joined us.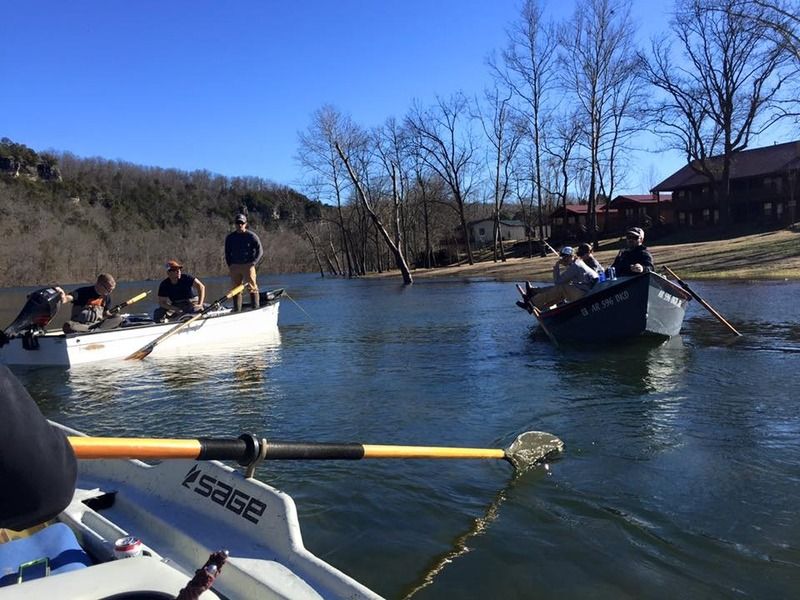 We caught no fish, but it was 65 degrees. WB25 missed one 200 feet from the boat ramp & thought he had this White river thing dialed, no problem. Whoops.
Ironman's favorite beer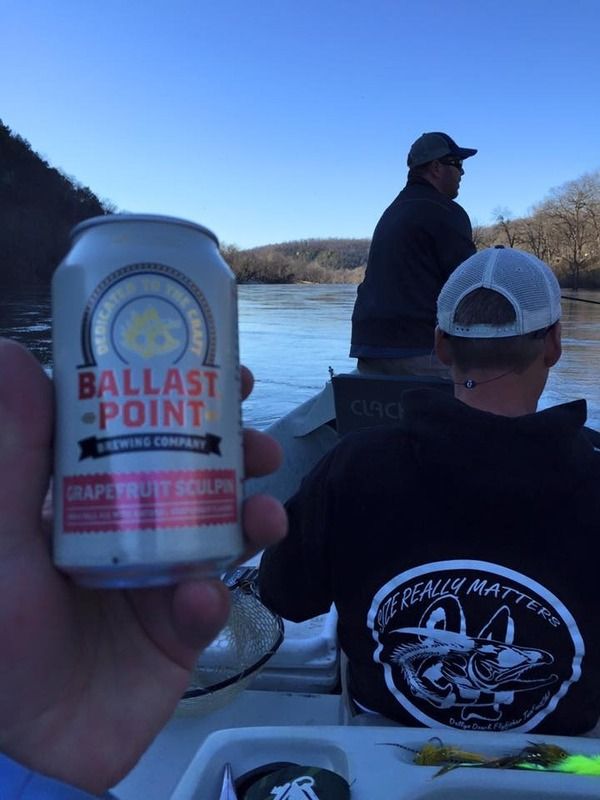 Fatman, Snuffbox & Genome showed up Friday evening. Saturday evening was the Streamer Lovefest scene at the shop. A couple guys wanted to check out this other river & we decided to do it that day because one guy had to leave Sunday morning. It's not a long float, Slaps & Coolmanchu had to be at Dally's a certain time for the tying demo thang. This was a good day. Lots of punes & some decent fish on stoneflies.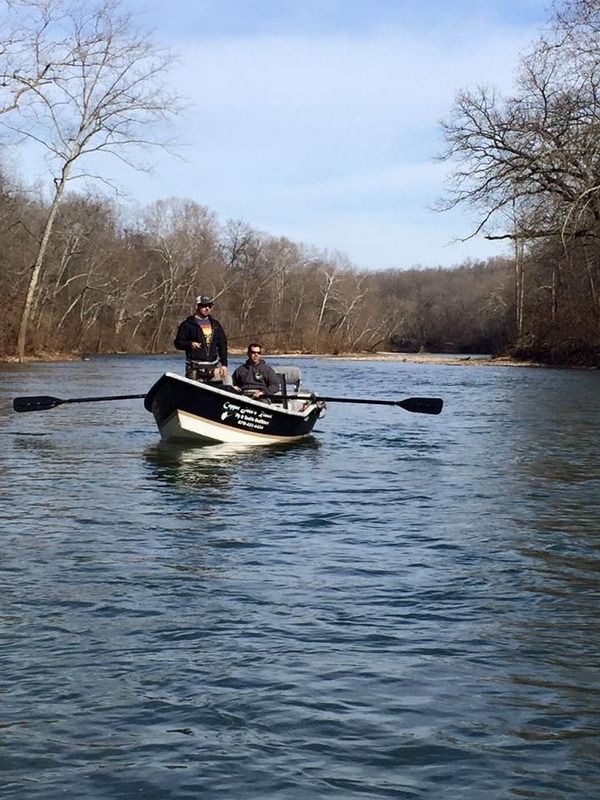 Bill hammering that throwback Mtn Dew made with real cane sugar!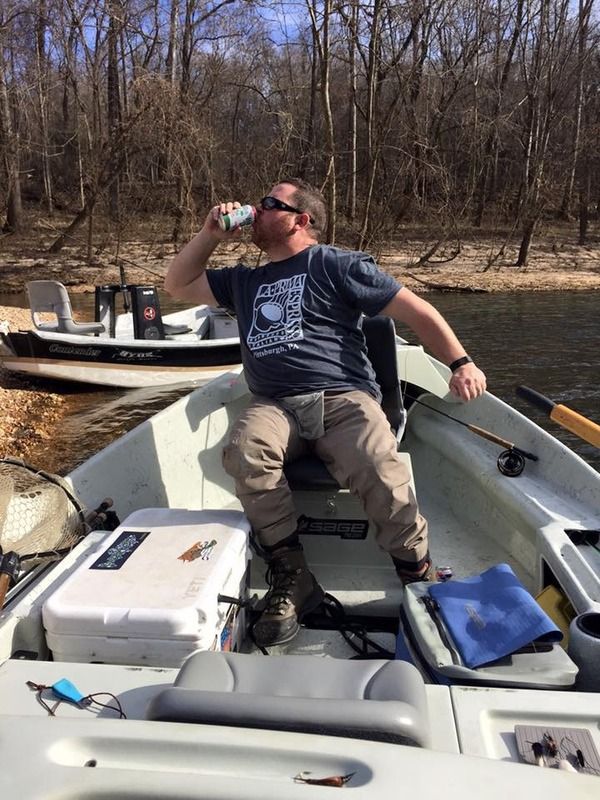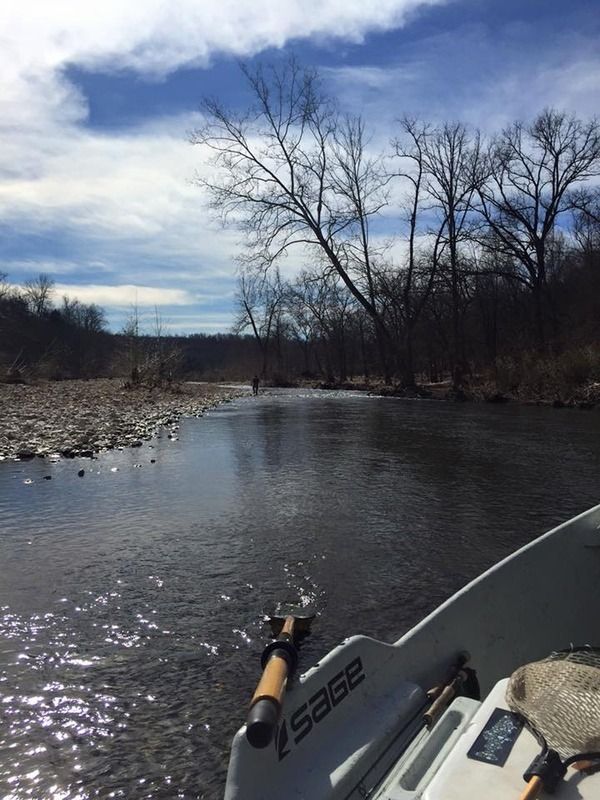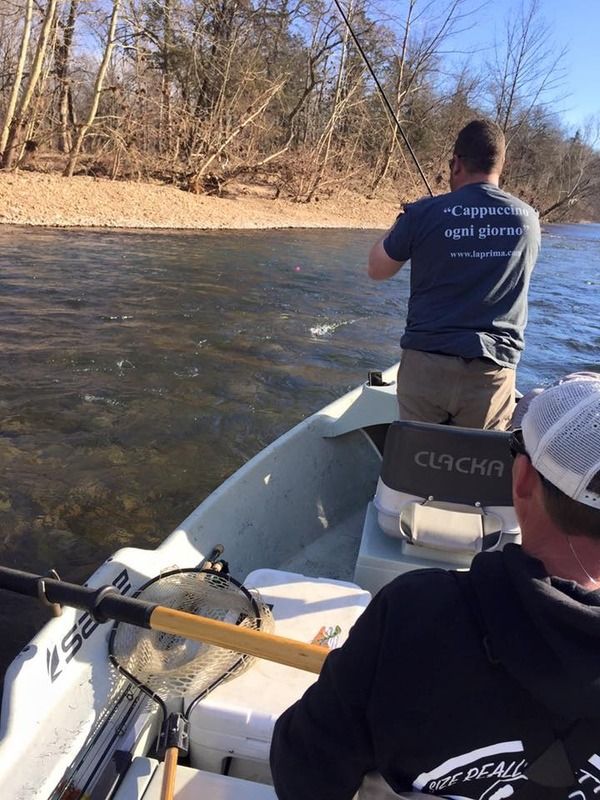 Back to the cabins, clean up & head for Dally's. I expected a crowd, but there was more folks than I anticipated.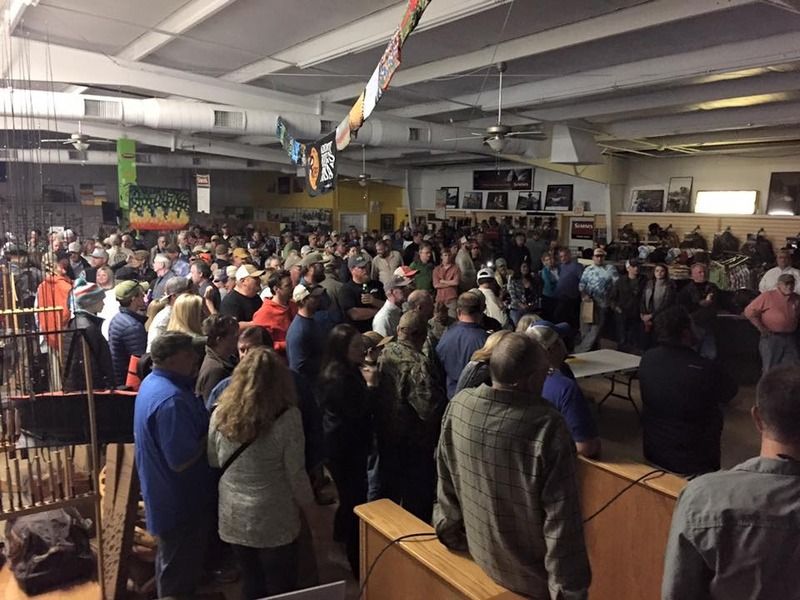 Caught up with these folks who went separate ways that afternoon.
Tying suckers!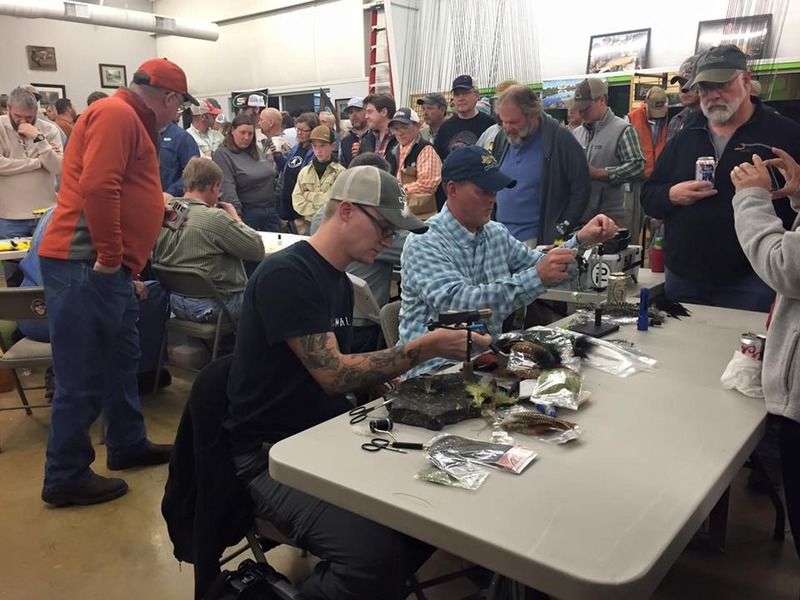 Standing there heckling those two tying, I heard my name. Turn around & It's Palometa who I'd never met. Wasn't expecting that. Bullshitted a bit, & that's when they announced the food was ready. I told him, look man, see all these people in here, see how there's no line yet, we gotta go eat before these fools raid that buffet. brisket, ribs & pork, good stuff.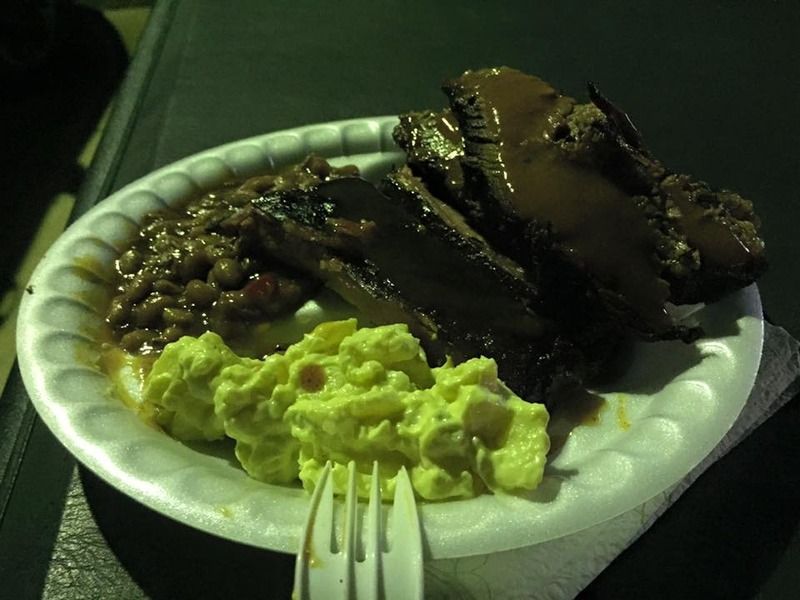 Palometa, I went looking for you later, never ran into you again. Will see you around though!
Next day, we took it slow, knowing there were a shit ton of boats out & we wanted to float until dark.
Bill went 2 for 4 & I went 1 for 3. No true pigs, but a decent day.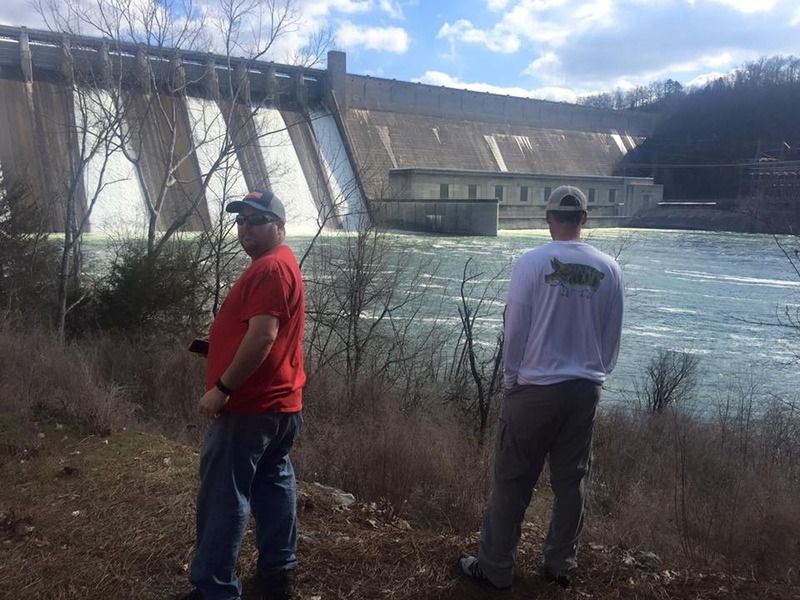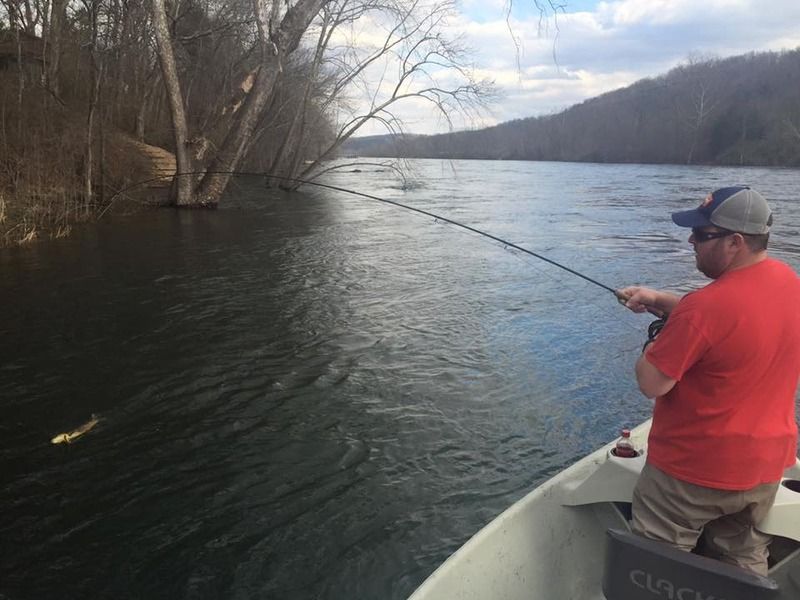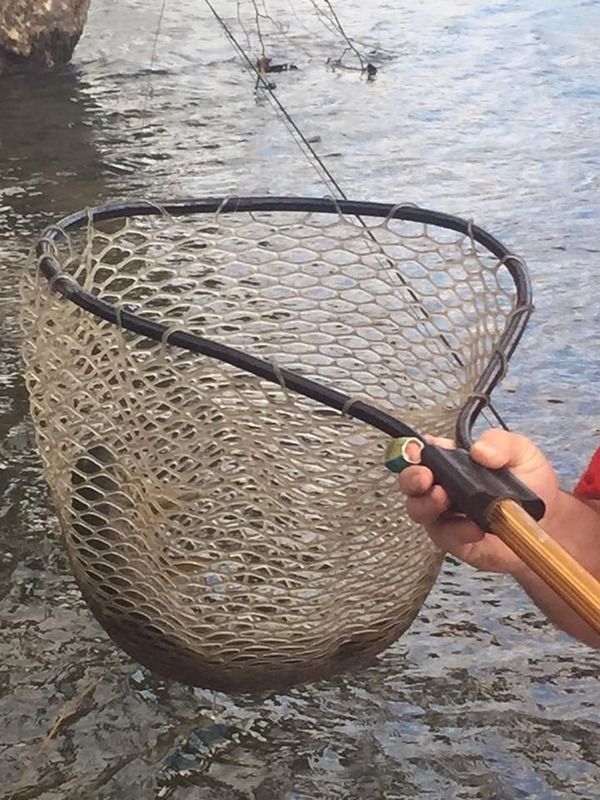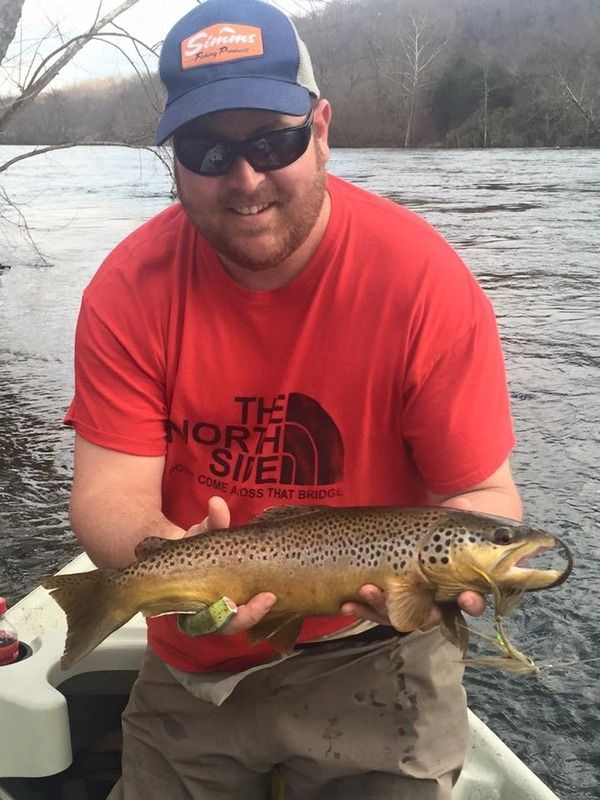 Fashion model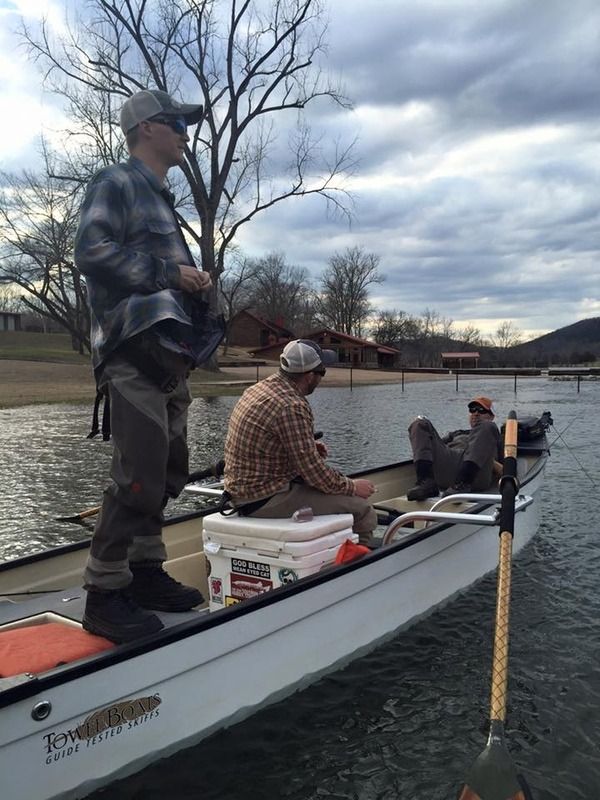 CoolManchu said he made 500lbs of cold smoked deer sausage this fall. Fantastic stuff, terrible photo
Last day was lots of sunshine, not many fish seen, but a lot of this: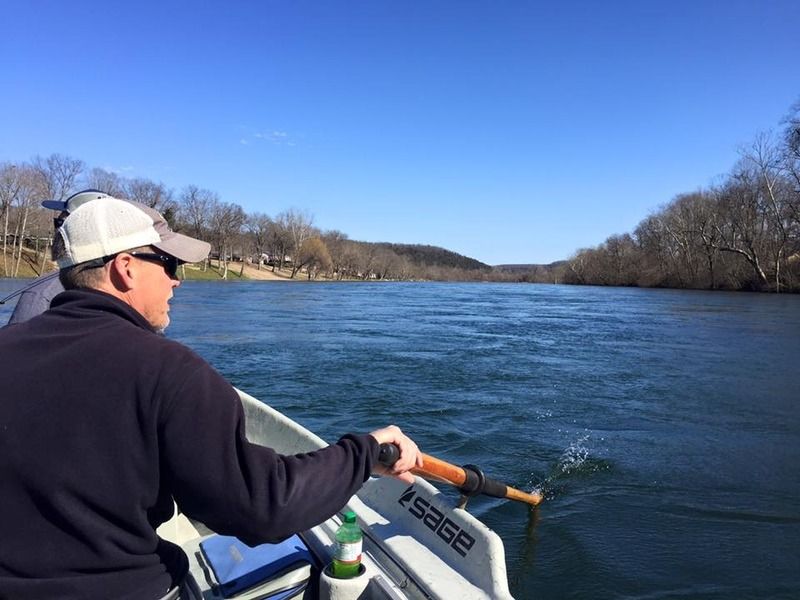 Hey buddy!
[/report]