[report]
I had it in the schedule to head to Monterey for my annual salmon opener trip Friday night through Sunday.

I hinted at the idea to take my nephew fishing Friday morning since his buddy wanted to fish as well. They are freshman in high school and fortunately fishing is something they love to do. Turns out they were game for a 5:45 pick up time, have to hand it to em.




The day started at 4:45 and I had to give a local 209 Nate Diaz shout out:




From there we hit the water and fished hard early:




They are still stuck on baitcasters rats nest are fun to watch: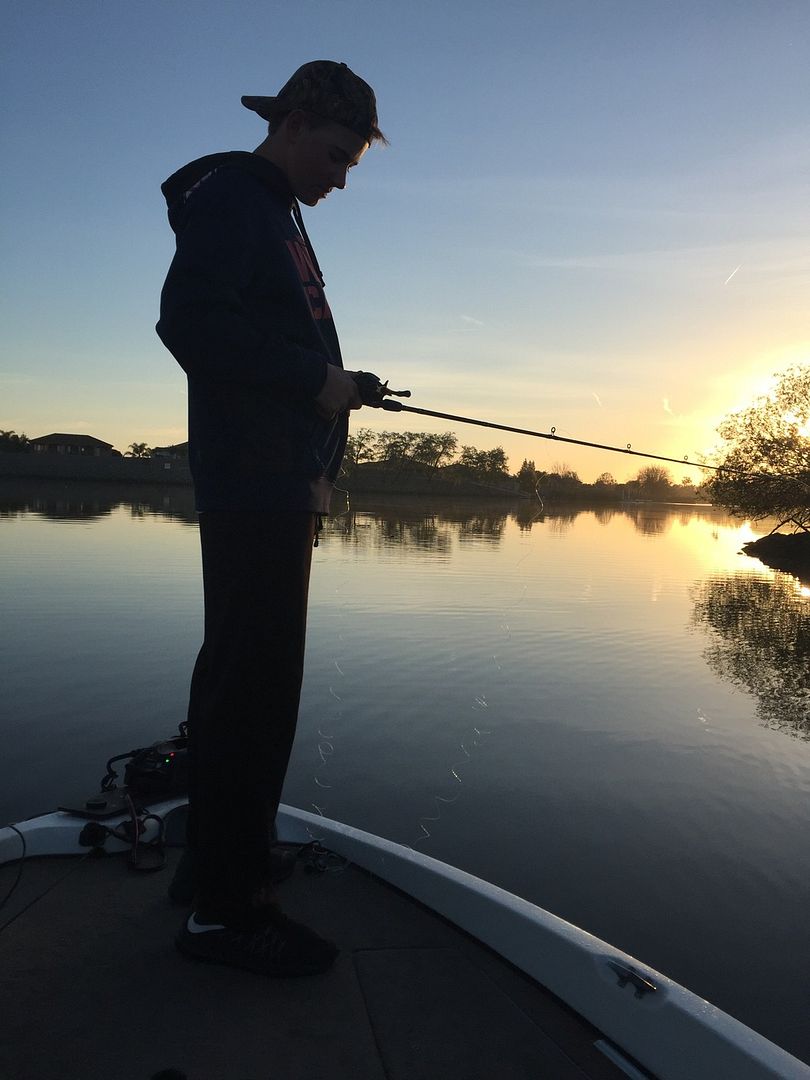 Nephews buddy is a freshman weighing in at 230 and hits bombs: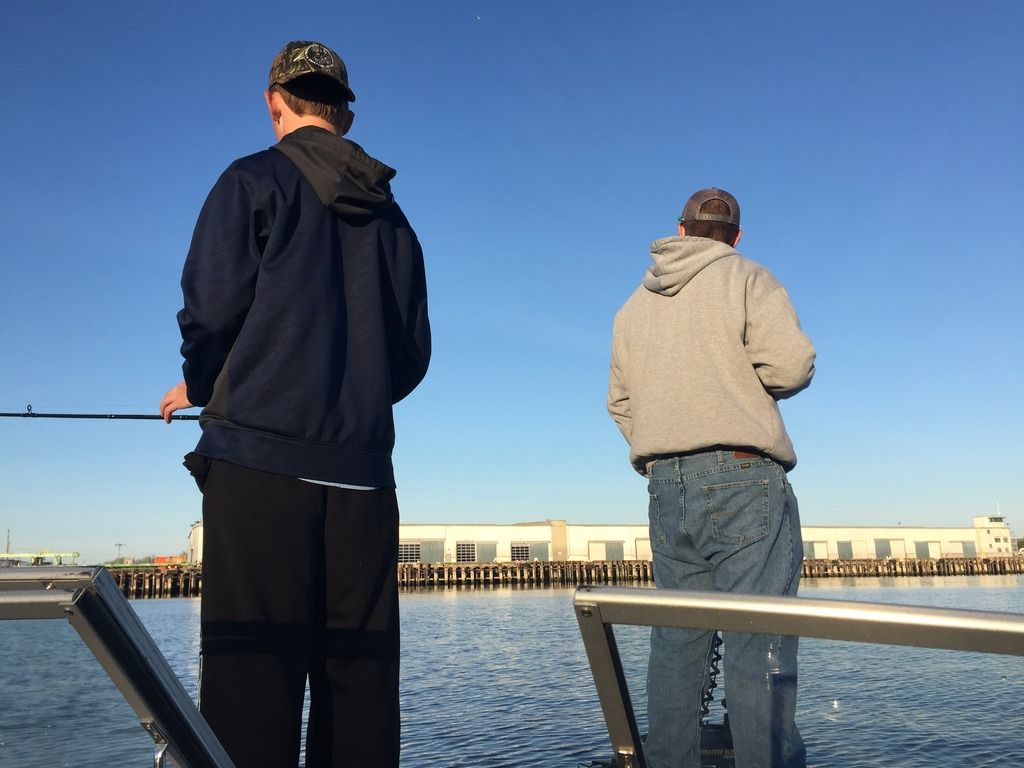 SOBF sunken boat shot:




From there we decided to run out to gain the ability to fish the tide back in. We got about 10 miles and the 225 Merc started to choke out. Did the best I could to turn us around and head back before the motor quite for good. We were without an outboard motor. Fortunately we had full juice on the 24 volt Troll Motor and kick ass tide to work us back. Figured fuck it, might as well fish our way back till we can find a tow back (plenty of boat traffic). We were able to cover up to 4 miles fishing the banks of the channel. Nephews buddy hooked 5 LMB and landed two little guys. I decided to have at it and chuck some flies around, turns out it was a good decision. This chunker was a good 3.5 #: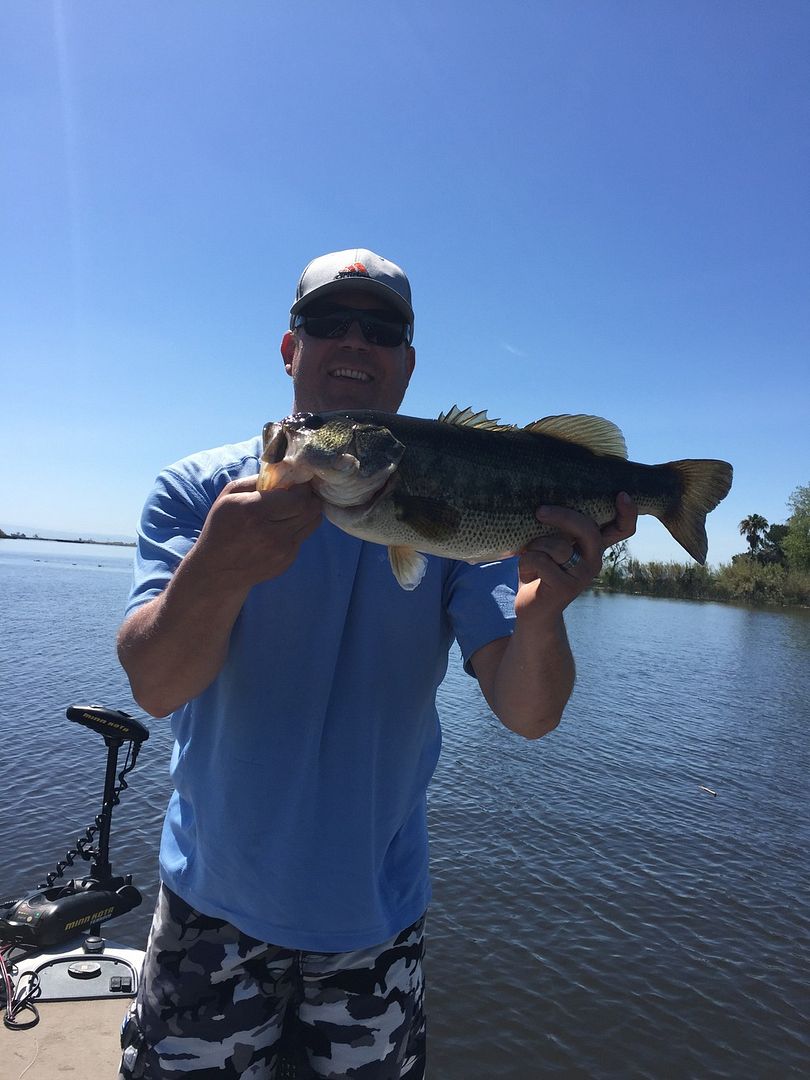 From there it was time to pull the plug and flag down a ride. Found a wakeboard boat with a Dad, his wife, and three daughters. He offered to take me as far as ski beach (roughly 3-4 miles) I jumped and the chance and he hooked us up: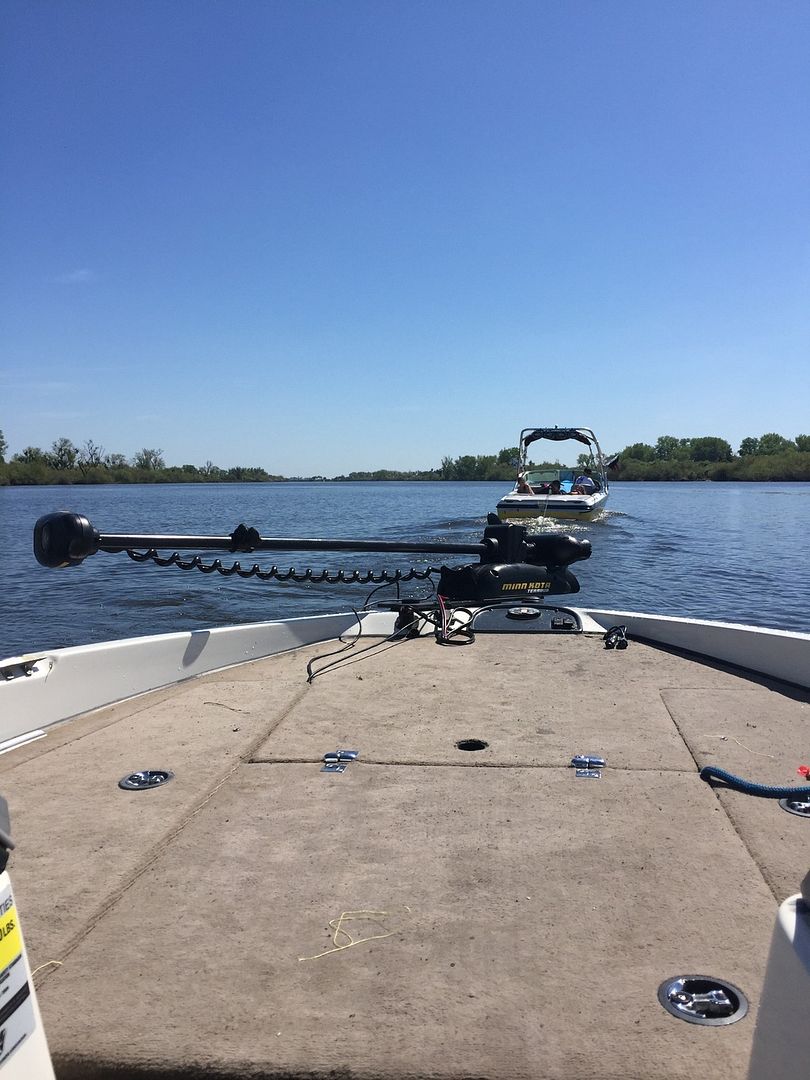 After a tow to ski beach he unhooked us and we tried to fish until the next boat we could flag down. Saw a friend fishing in one of his buddies boats and flagged him down to hopefully squeeze a ride out of him. As he pulled up I held up my tow rope and said "can I hook this up to your boat?" The first response out of the boat owner was, "no".
Wow thanks dude I am stranded out here and I get a no. Then the tone changed to, "if it was anyone but you I wouldn't tow them in". At that point he went on that he had an appt and so on, I told him to just fucking head back and don't worry about it. What a fucking dick!!! Told me I needed vessel assist and drove off. Not sure how people like that can live their selfish you need to learn a lesson live? The ranger is 2008 and I have had to be towed in twice and there are over 400 hours on the boat. Its never been an issue other than once. After he drove off we fished a bit till we flagged down another angler in a bass boat, he was happy to oblidge: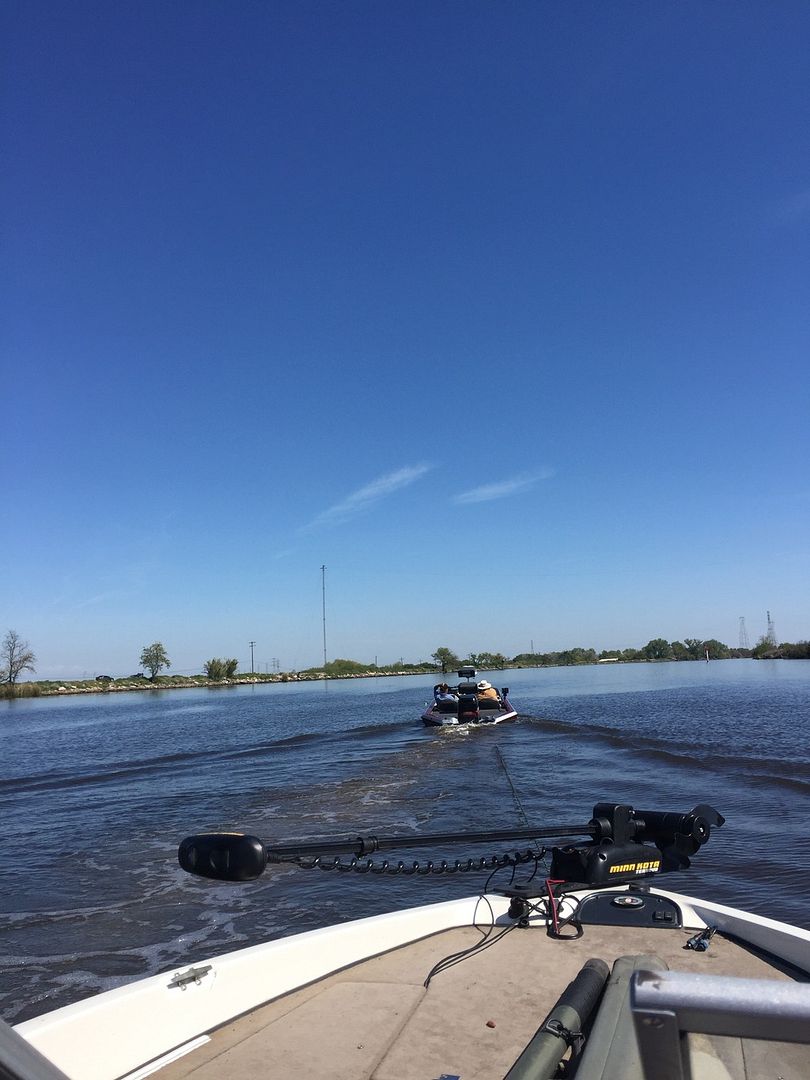 He was able to bring all the way back to dock and sternly turned down my offer for the effort. That is how people need to be these days.

By this time it was 4:30 and I still had to run by the office to make a phone call. I had time to run by the office and knock out the phone call.

Now that I was free I dumped the boat on Bass Pro to get worked on and headed 2 ½ hours to meet my buddy in Monterey for salmon season. For as long as I can remember Salmon opener out of Monterey Bay has been a part of my life. The only difference this year is I was fishing on one of my best friends new boat. A 47' Cabo that does 35 knots. He has been my fishing buddy since before my 20's and he now has a sweet ass ride.




Had a stellar rock out session:




Slid into the marina around 9 sucked a few back and it was lights out.

The morning was a tough one but I rallied up and untied the boat and it was game on. Most of the fleet decided to fish inside the bay and we headed to the outside: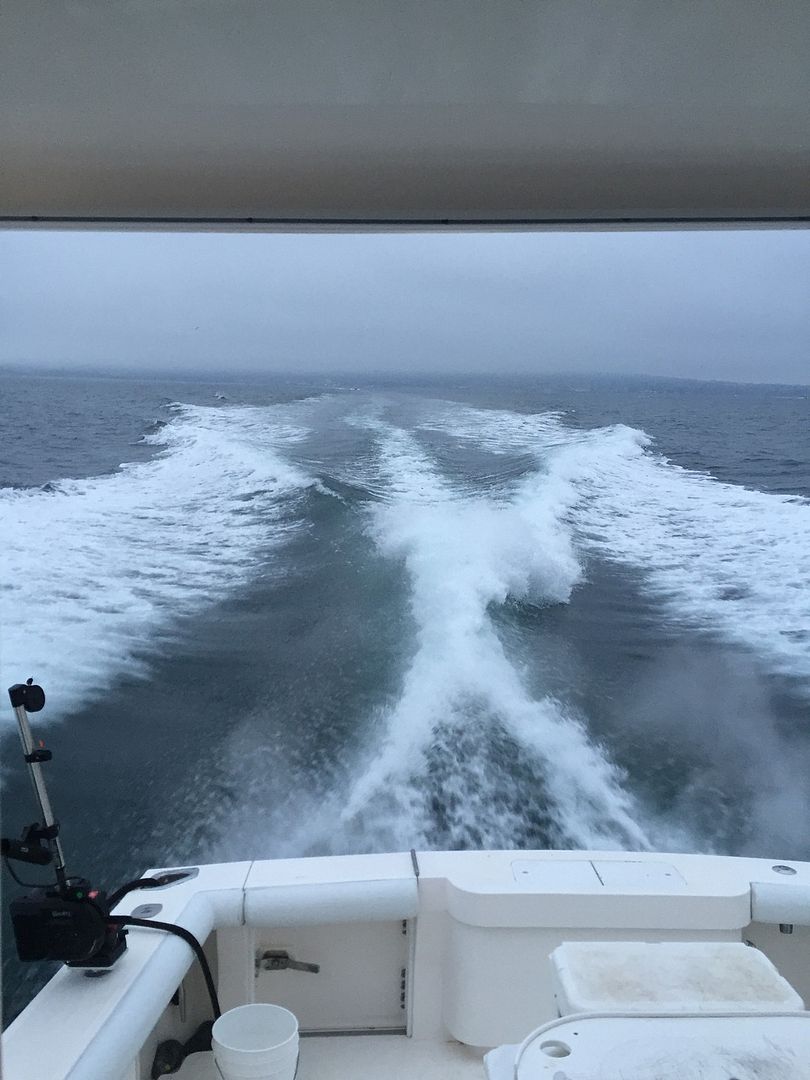 Once we hit our destination it was lines in: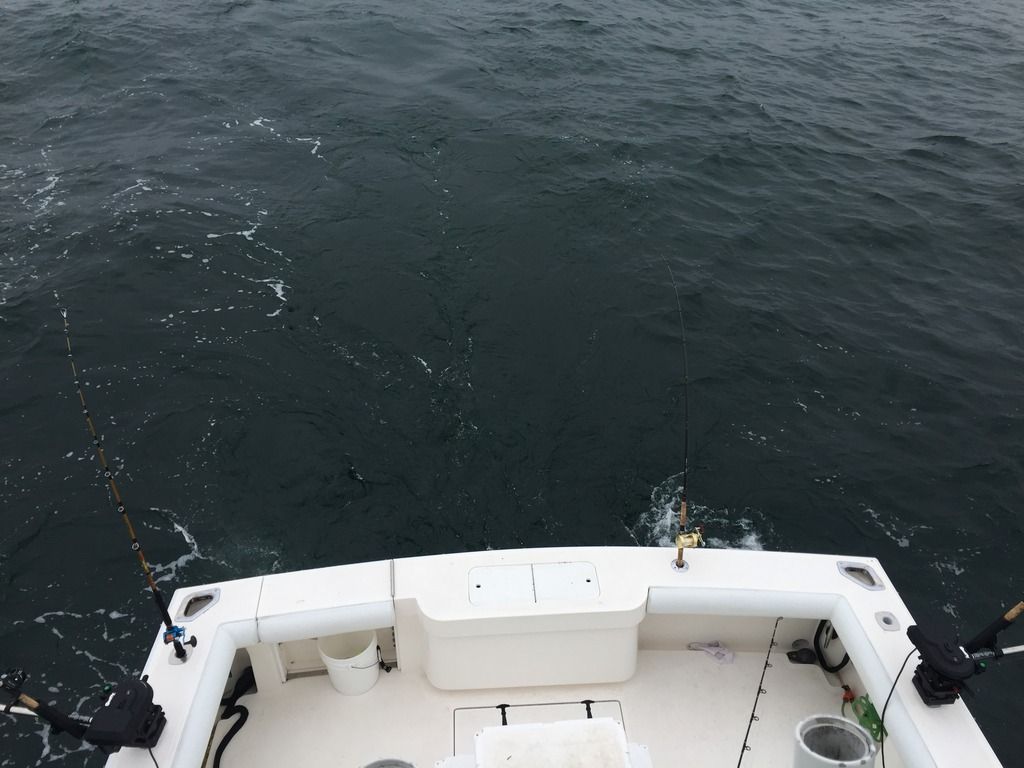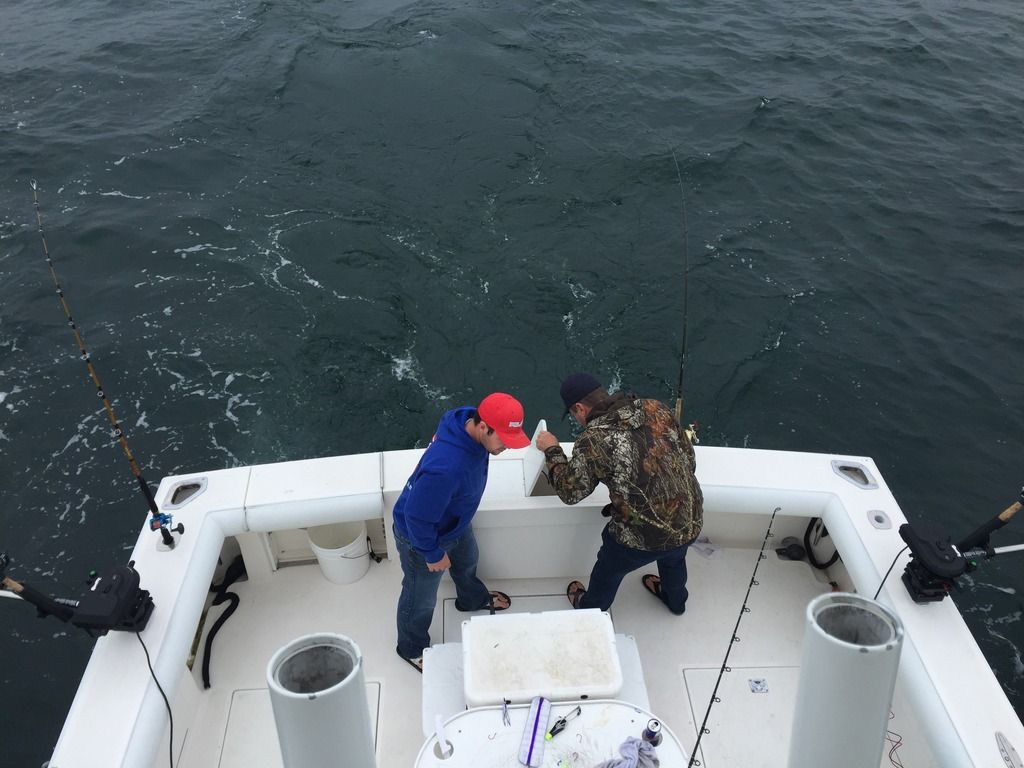 Yup:




The bite was super tough and we had a hard time finding the fish. Then something happened I have never experienced. While I was clipping the line from the rod onto the down rigger a salmon ate our rotary killer less than 20 feet behind the boat on the surface. Almost yanked the rod out of my buddy's friends hands. In all my years of Salmon fishing I have never seen that happen first hand. I figured it was a sign on lights out fishing, I was wrong. It wasn't until 2:00 till we ended up getting two just legal fish down at 280 on the rigger. We pulled the pin at 4 and headed back with our 3 fish. The word throughout the fleet was dismal with over half the boats getting skunked. We were happy with our bounty:




Day two was no peach getting out of bed, and I struggled to make it to the deck to get rolling:




We were able to pick up 2 Salmon by noon. The wife is a fan of fish tacos and since Lin Cod opened back up with a 3 fish limit we stopped for them on the way in. My buddy has it so dialed you hook a ling with each drift. In 40 minutes or so we had 5 ling cod and it was 30 knots back to the dock: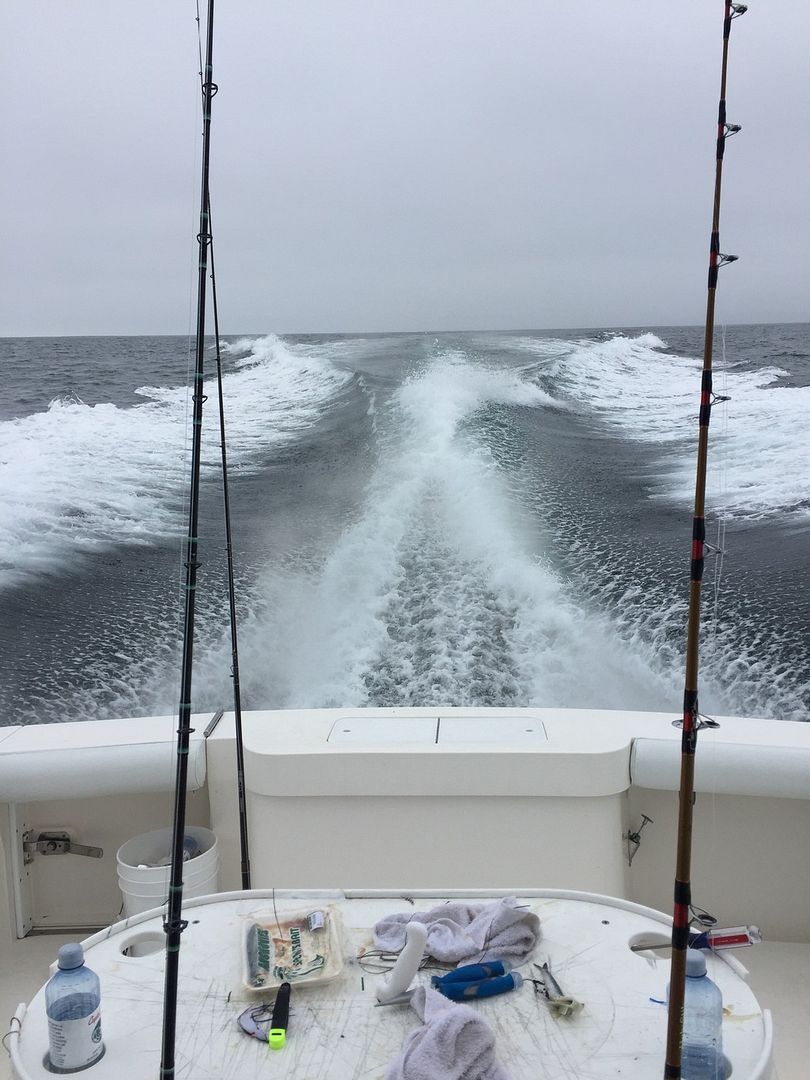 Our bounty for the day:




After cleaning all the fish and good boat scrubbing it was back to the open road:







60 hours after my journey started I was back home to the wife and dogs. Can't express how much this opening means to me... I even got to start it off with a nice LMB on my precious Delta.

[/report]