this is the best thing I've seen all day
My drinkin' days are over; I'm still trouble bound - Slaid Cleaves

"This place is so fucked up. Where else could you find a thread with a Debbie Gibson song, a chapter from Fyodor Dostoevsky, and a sweet under boob pic like that on the same page?" - Hogleg

"You may not be smart, but your car gets good gas mileage". - Stovetop
---
Posts: 580
Joined: Thu Oct 06, 2011 7:01 am
got the chance to row the tu tarded one fly tournament again
trip started with a buzz kill
either my add laden stoner ass left or more likely some asswhipe walked outta my garage with a new dry bag loaded with sleeping bags and my bibler bivvy which really stings as that fuckers $$$ when space is tight
which is still my fault for leaving the door open and not listening to the better 1/2
headed out prefished a bit with my pops and continue puppy stuff training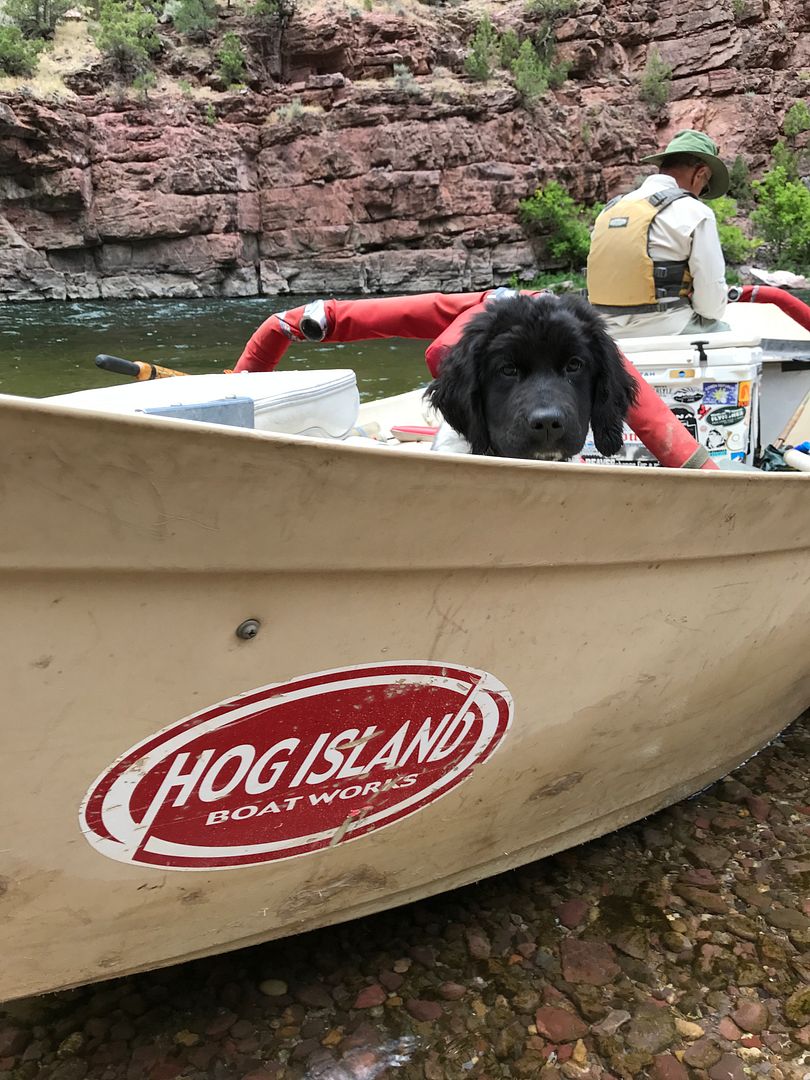 car 54 where are you?
have ya seen raft 22?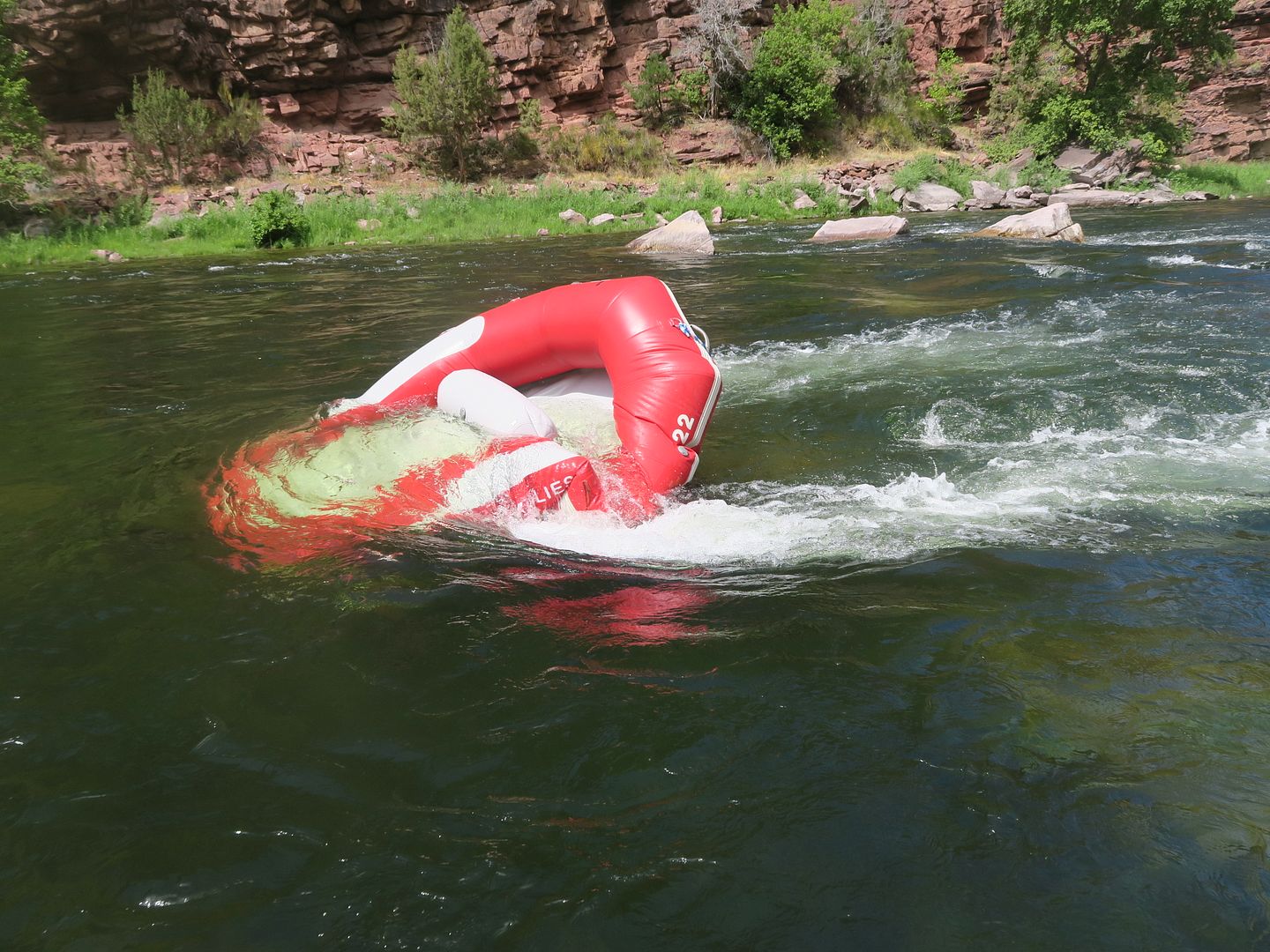 wasn't a lot of heads up despite decent hatches but we forced fed a few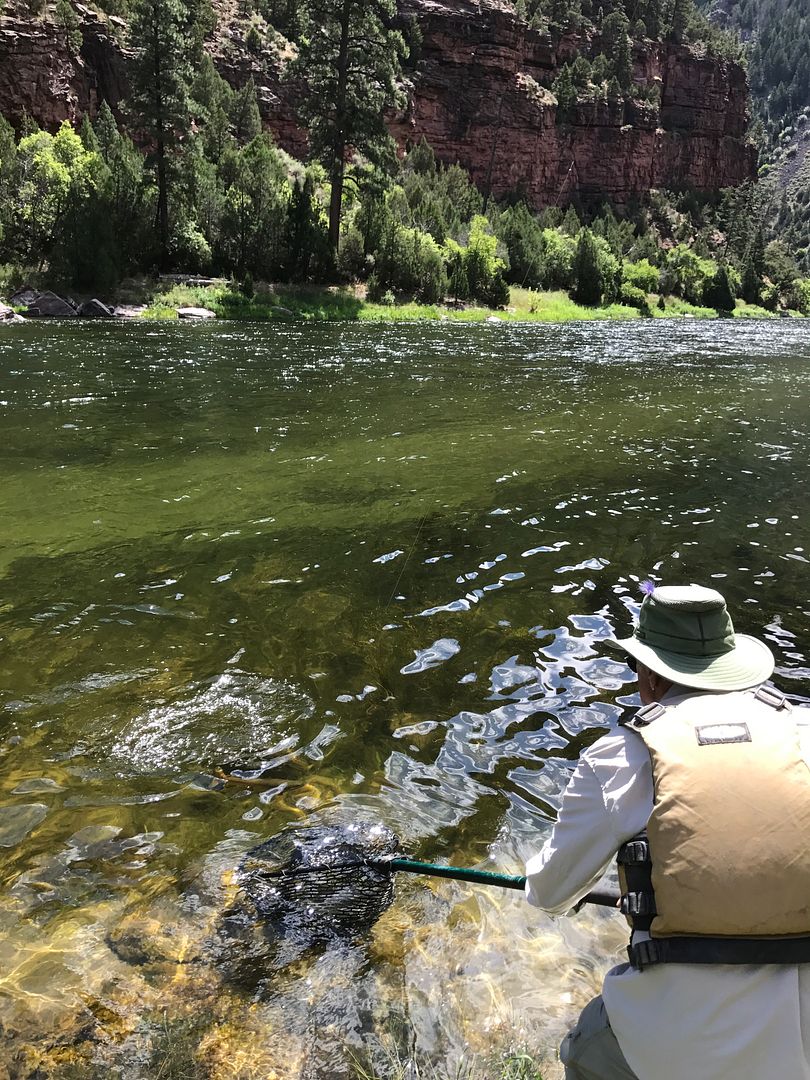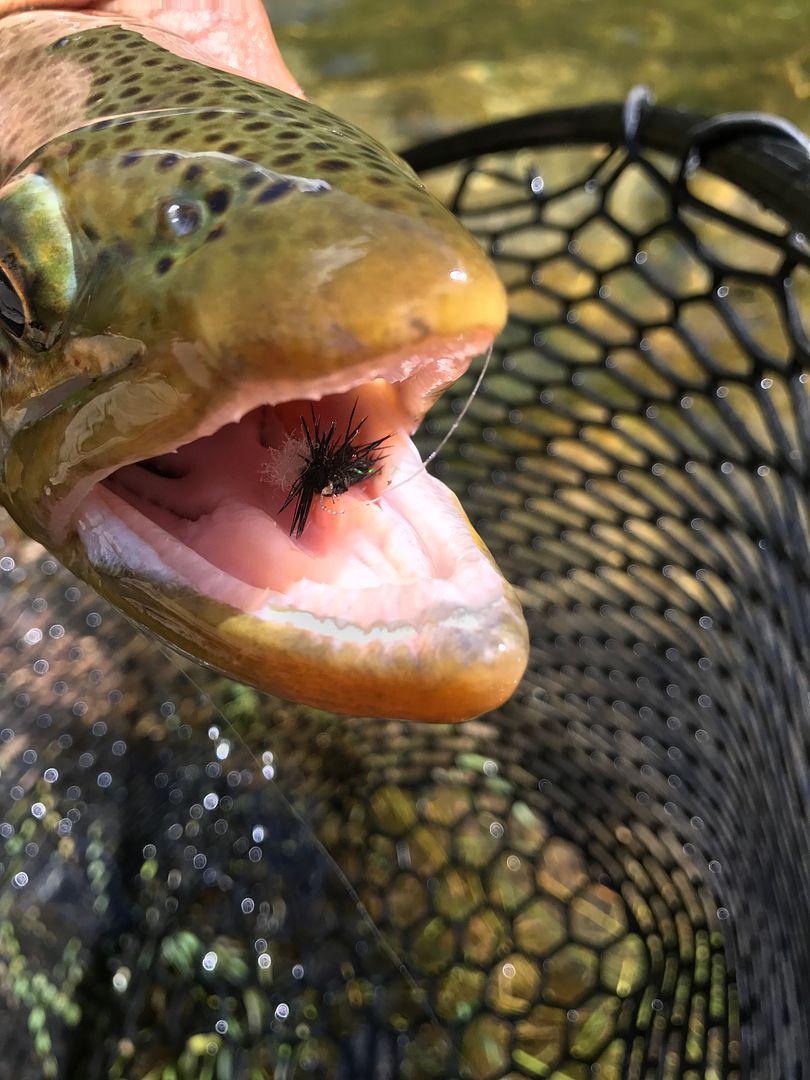 i drew decent sticks and we stuck a few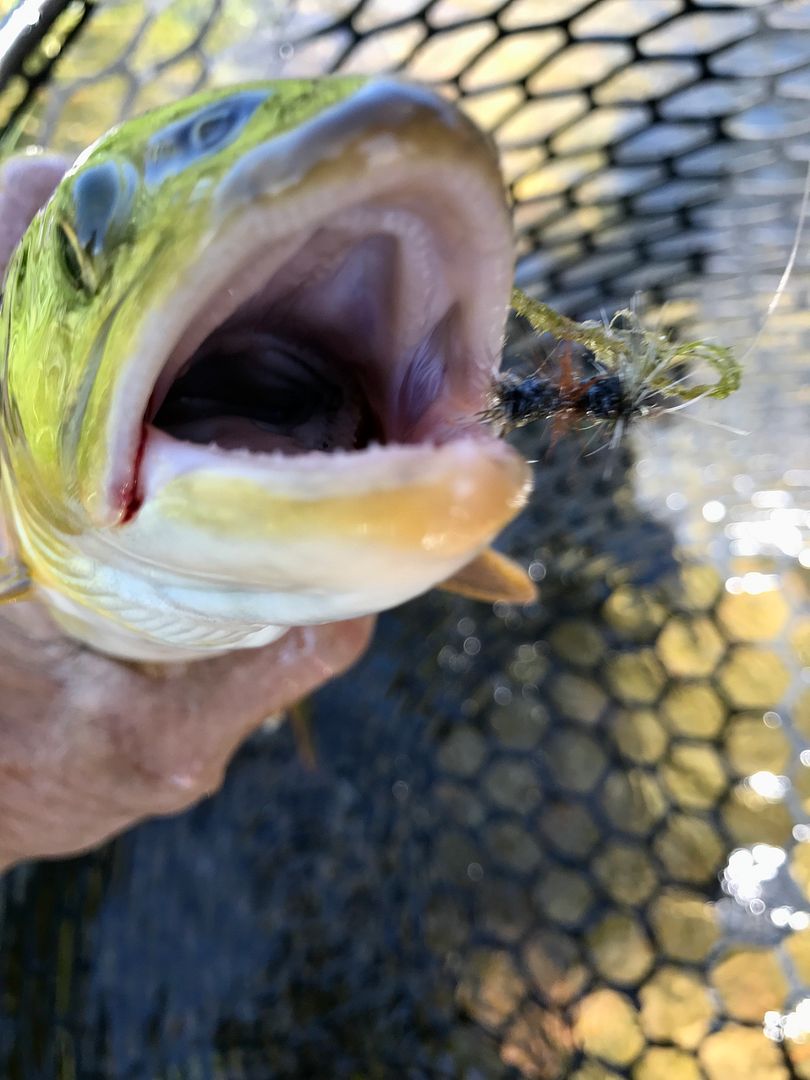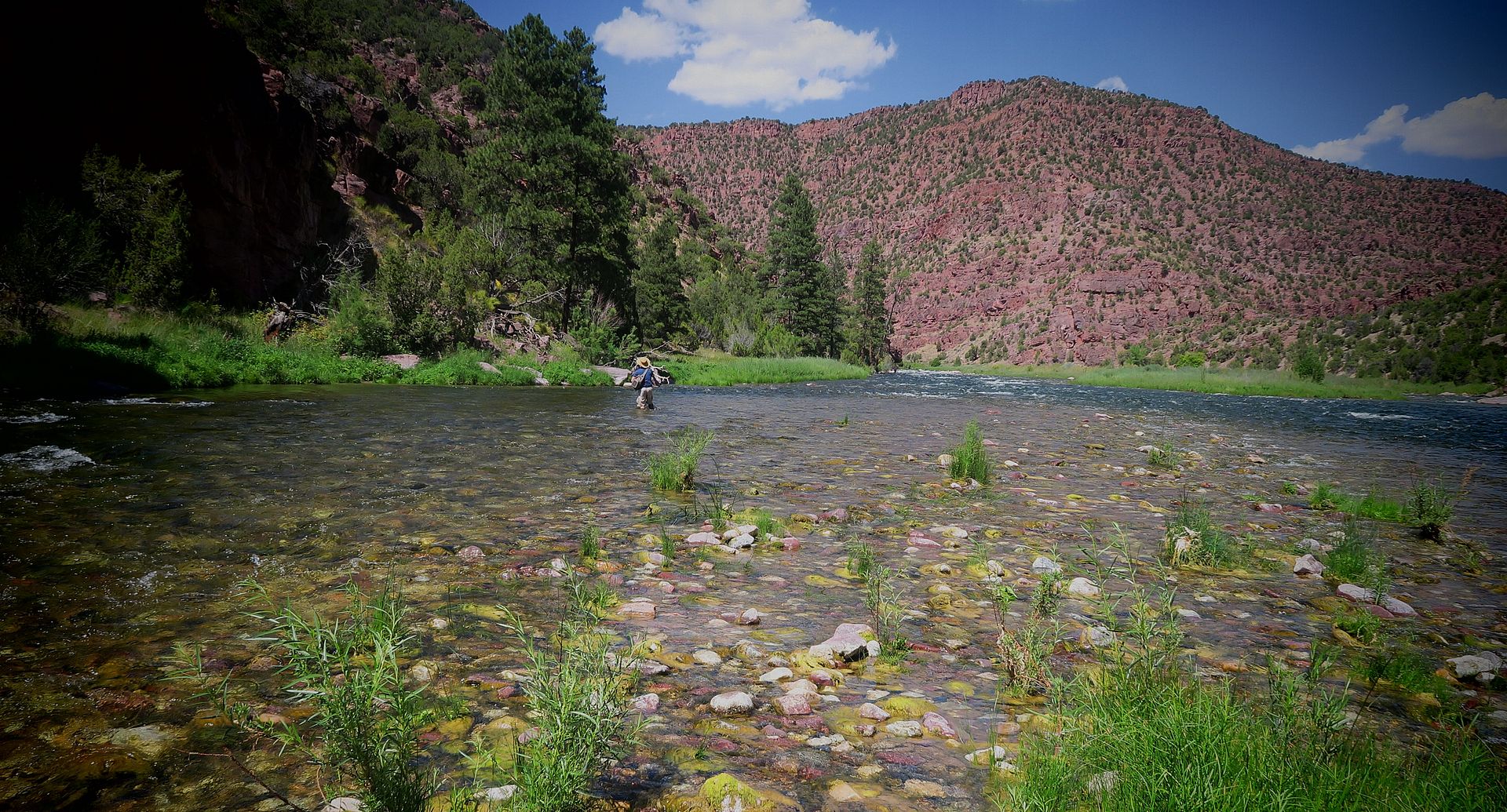 had a pretty good day
ita been better if they tippped
but whatevers they probably wanted a guide with a nice new boat and a seasons worth of days on the water who luvs to count and git em
and ya gots an irrie old fishy skibum in a beat up tupparwhare mothership that don't quantify much
i did row my ass off for em
next day the old man had a blue ribbon council sumthin meeting
the furkid and i hit the gorge
front blew through and i thought i was fucked
but the white caps subsided sun poked through
found sum poopers feeding along shore
and managed to git one to eat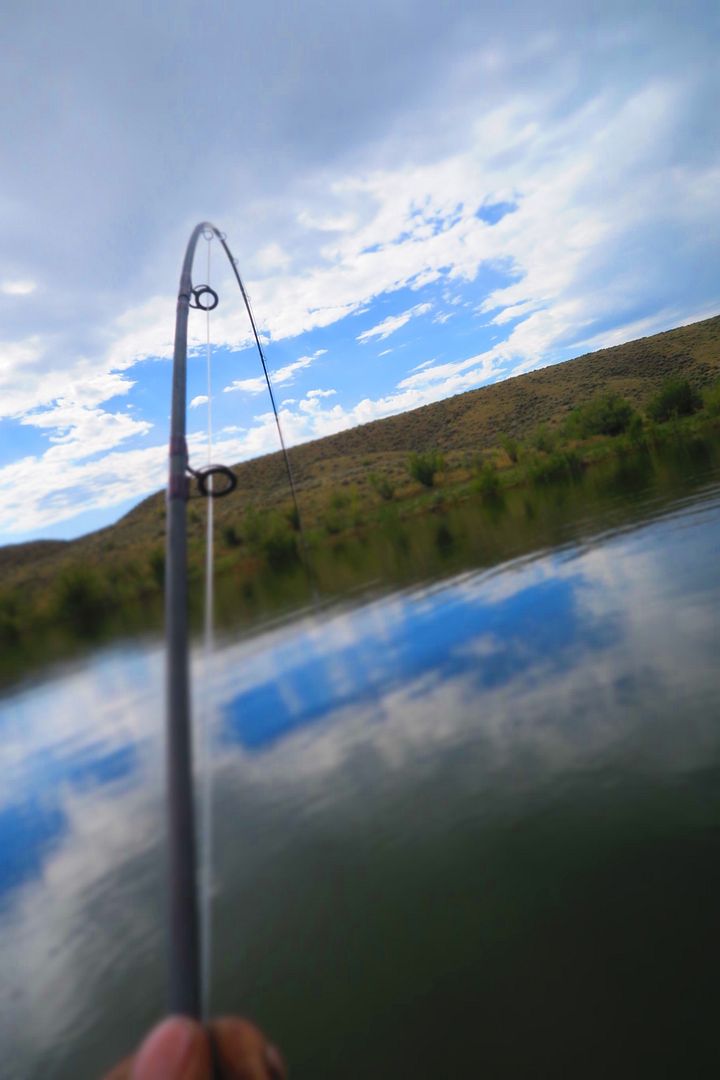 a trip into the backing and about an inch a minute later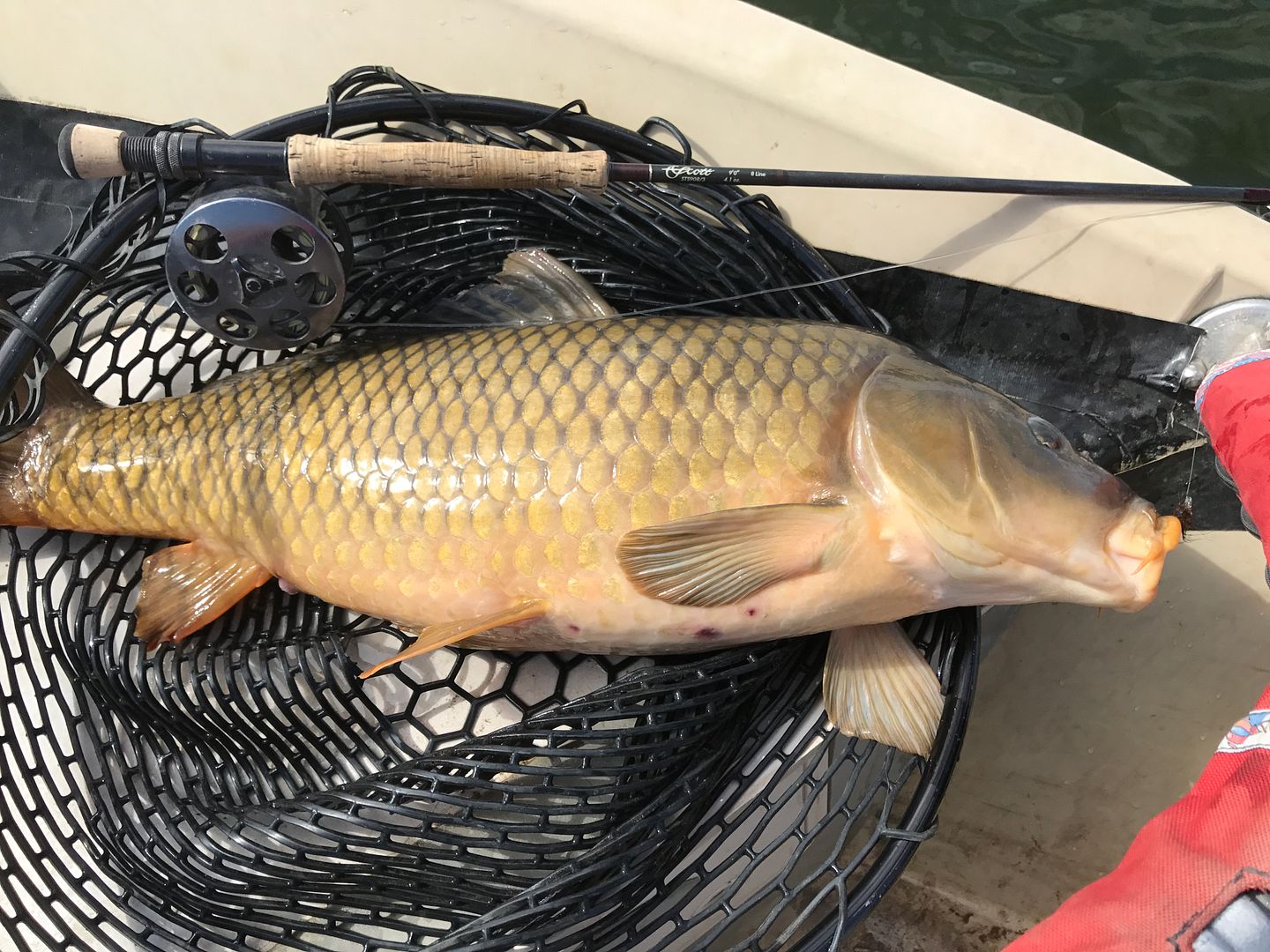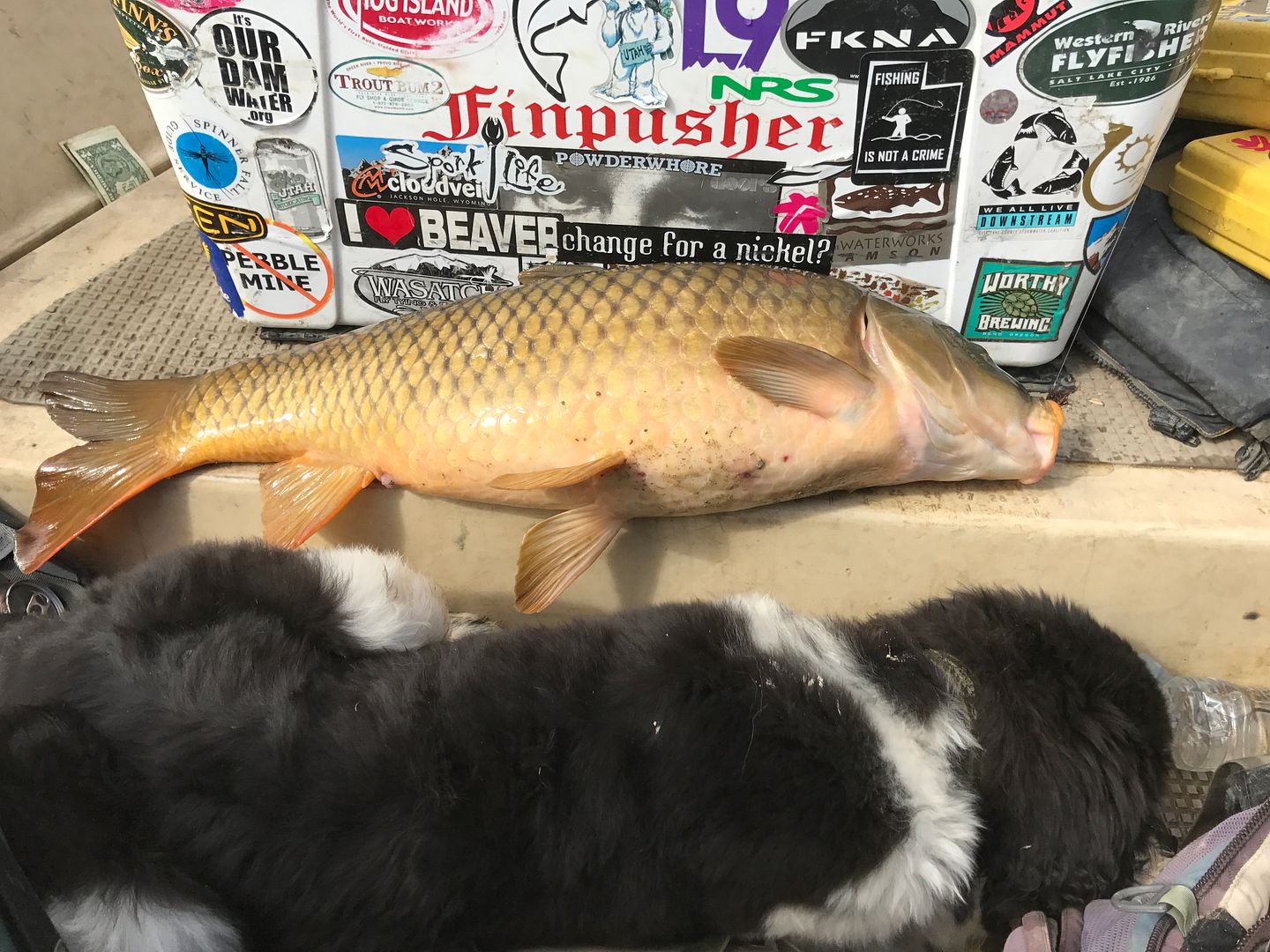 "which is nice"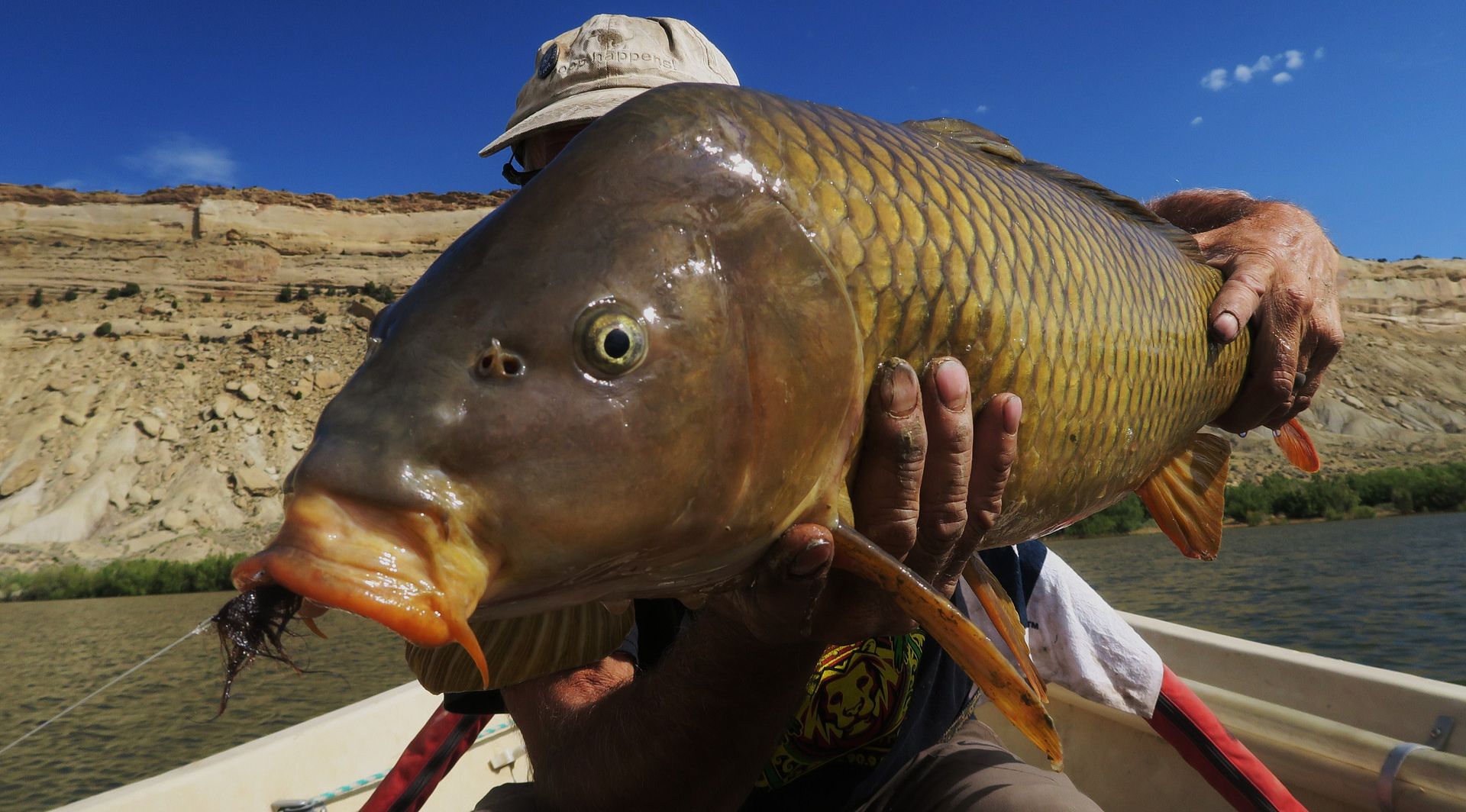 headed back and floated a quick a with my dad n friend
think he went 0-5 on that one
hooked up with the ethoipian clan a road trippin drakian and his bro
they emphasized family matters and fuck kermit
its easy being green show up load up n git in the boat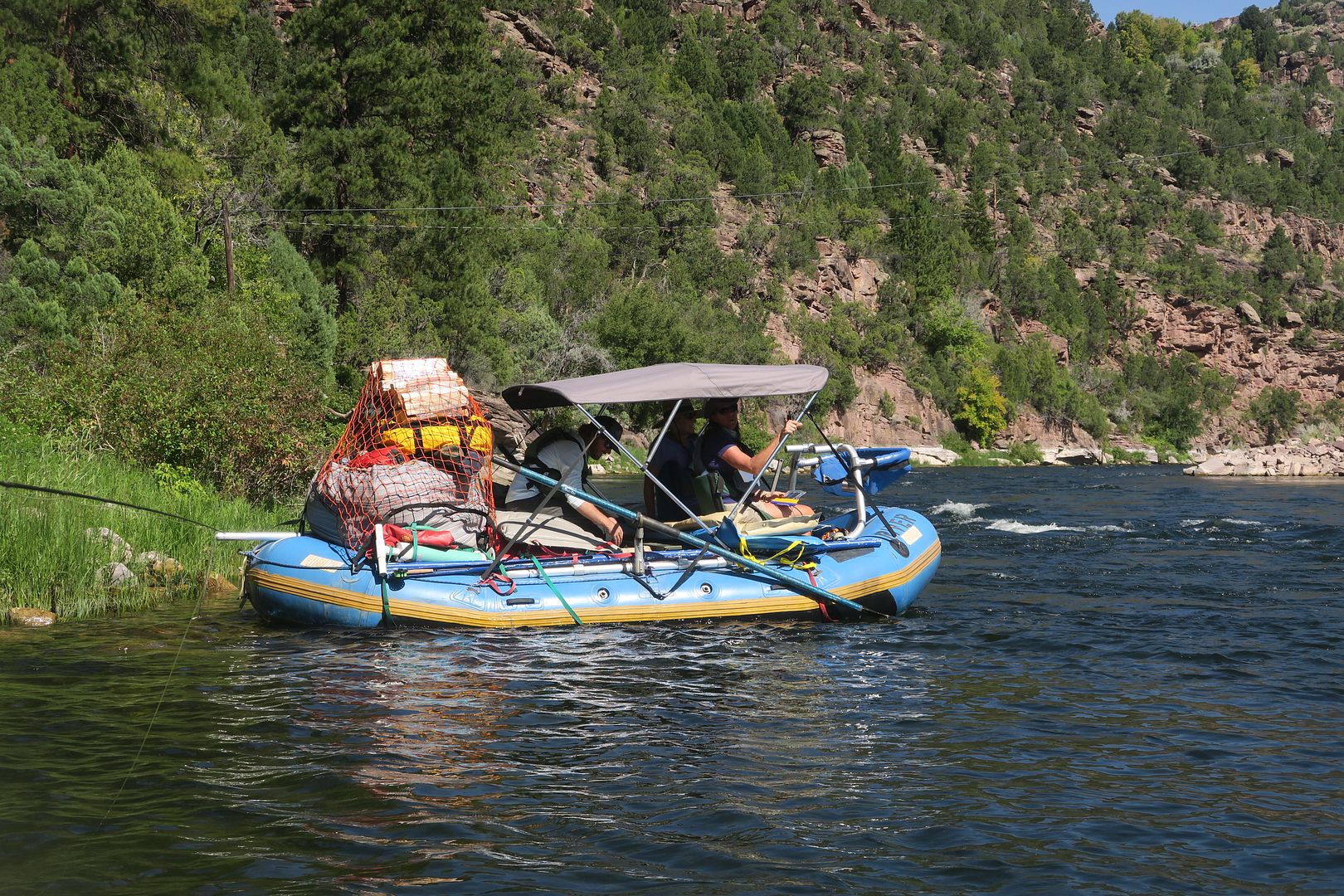 at its basic the suks nuttin but words n pics on the intertubez
beneaths thats a bunch of decent dudes with a passion and or obsession revolving around the whippy sticks
youre free to create an illusion of someone ya aint
anonumoosely troll n stir shit share youre goods, bads fugly mugs ,whatever
but it definately changes once you decide to cross into the irl world most of us grew up in
and the ginsing cats as solid as they come
super stoked to be able to share my home waters and the annual ethopian family float again
i look forward to his tr and pictures here's my ramblin stream of stonerness and a few sobf trained point shoot n pray
put in and headed down stream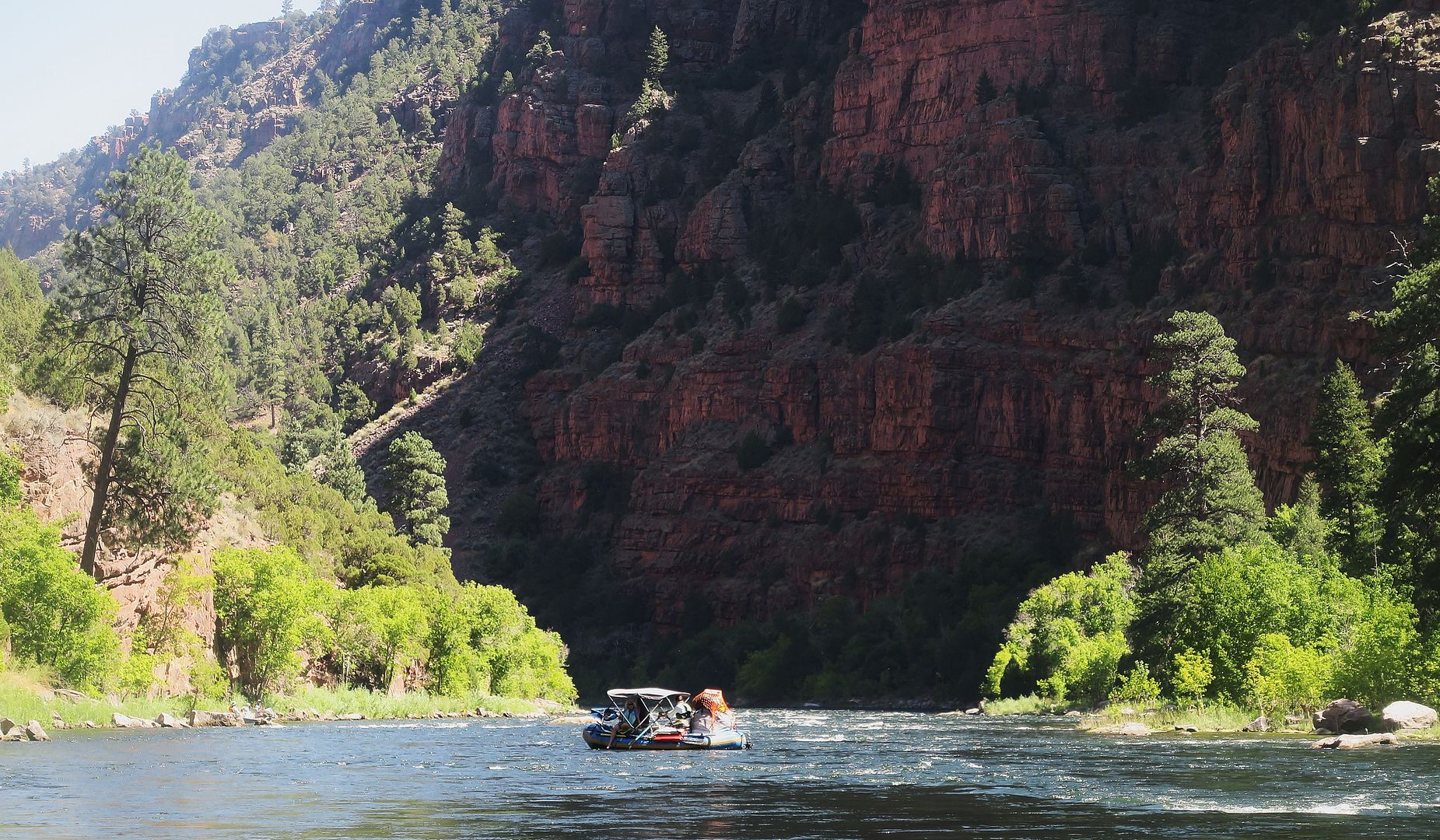 stuck a few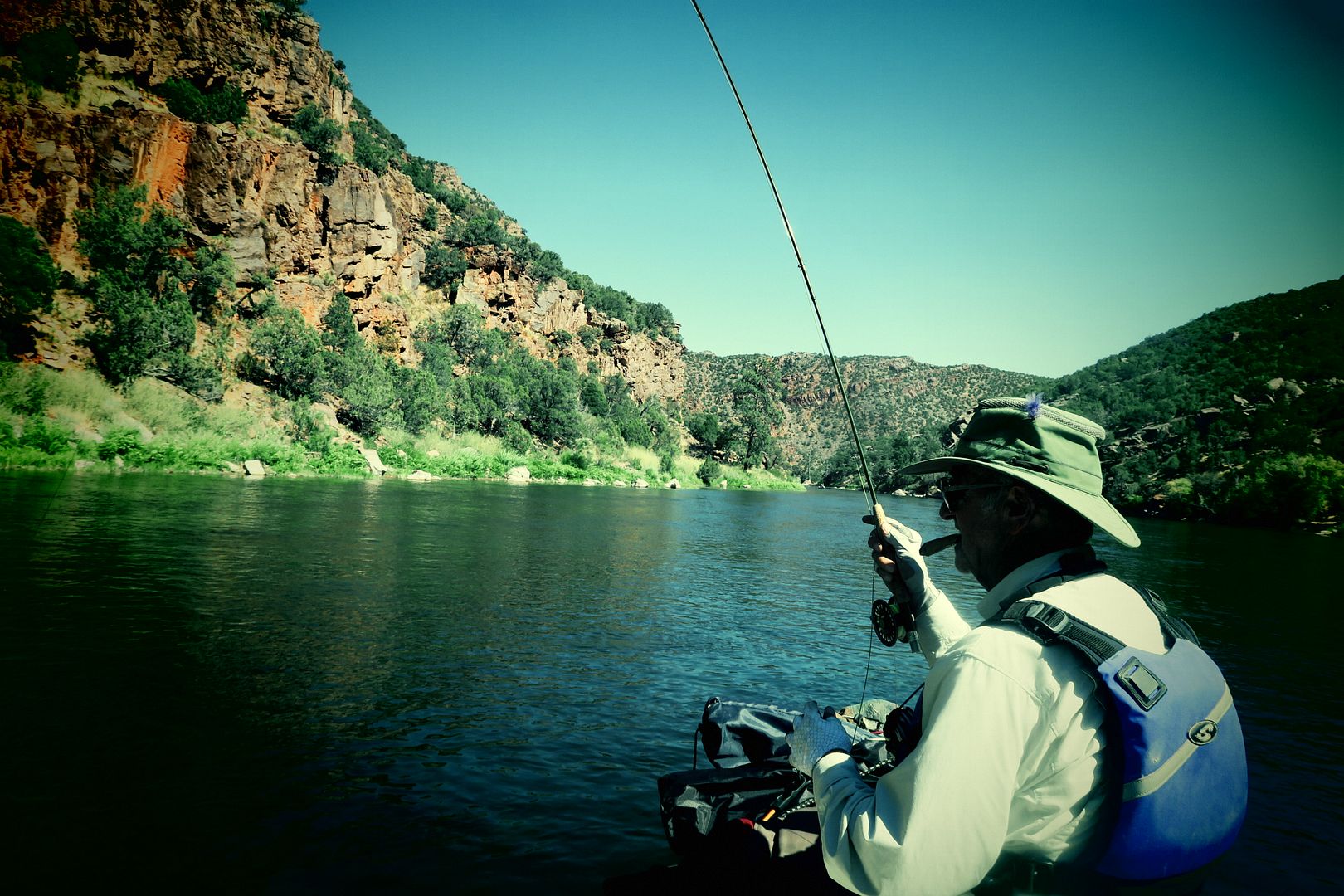 made er through the whites waters and into one of the more scenic river camps
some chilled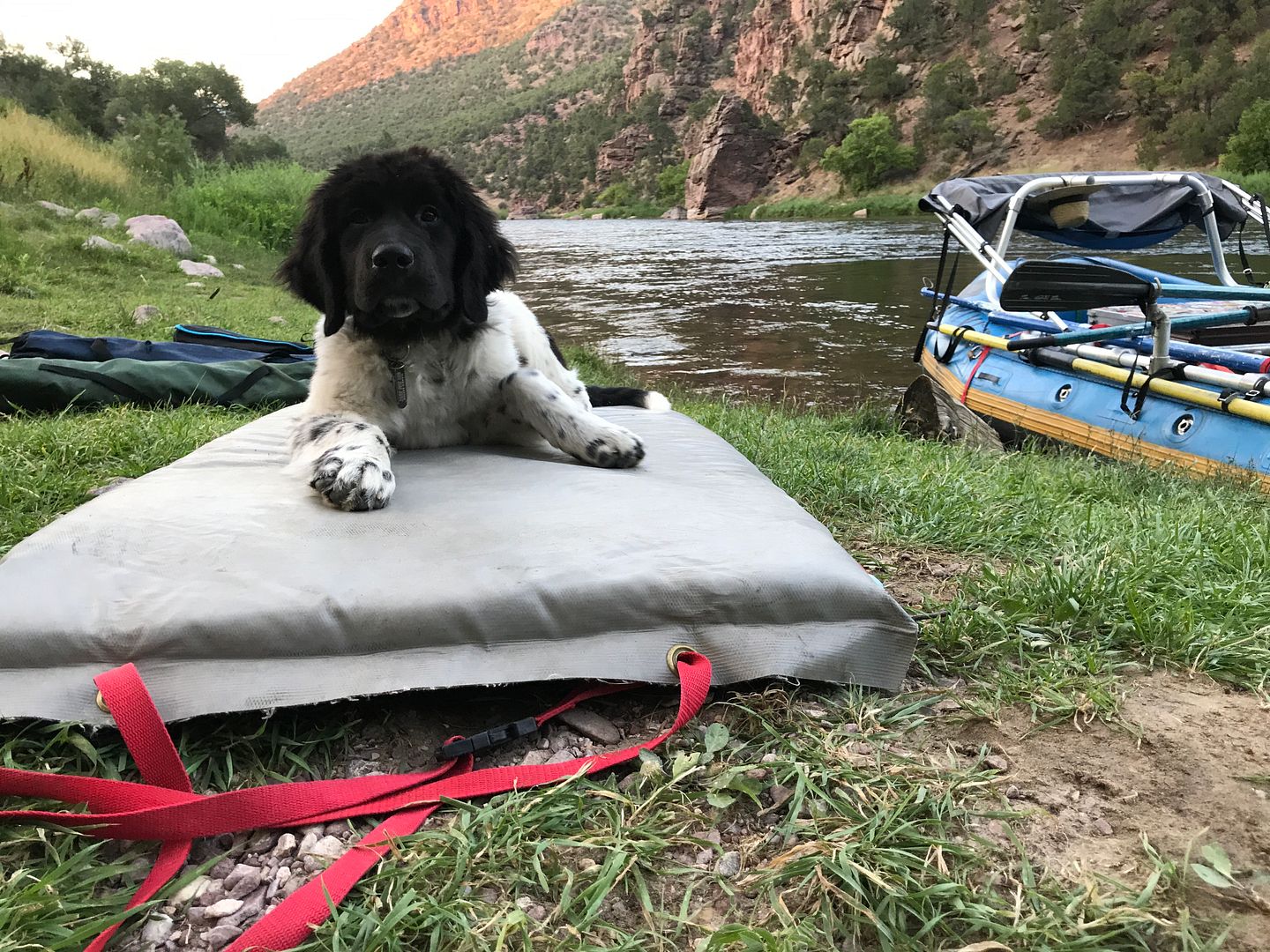 some embraced additional piscatorial pursuits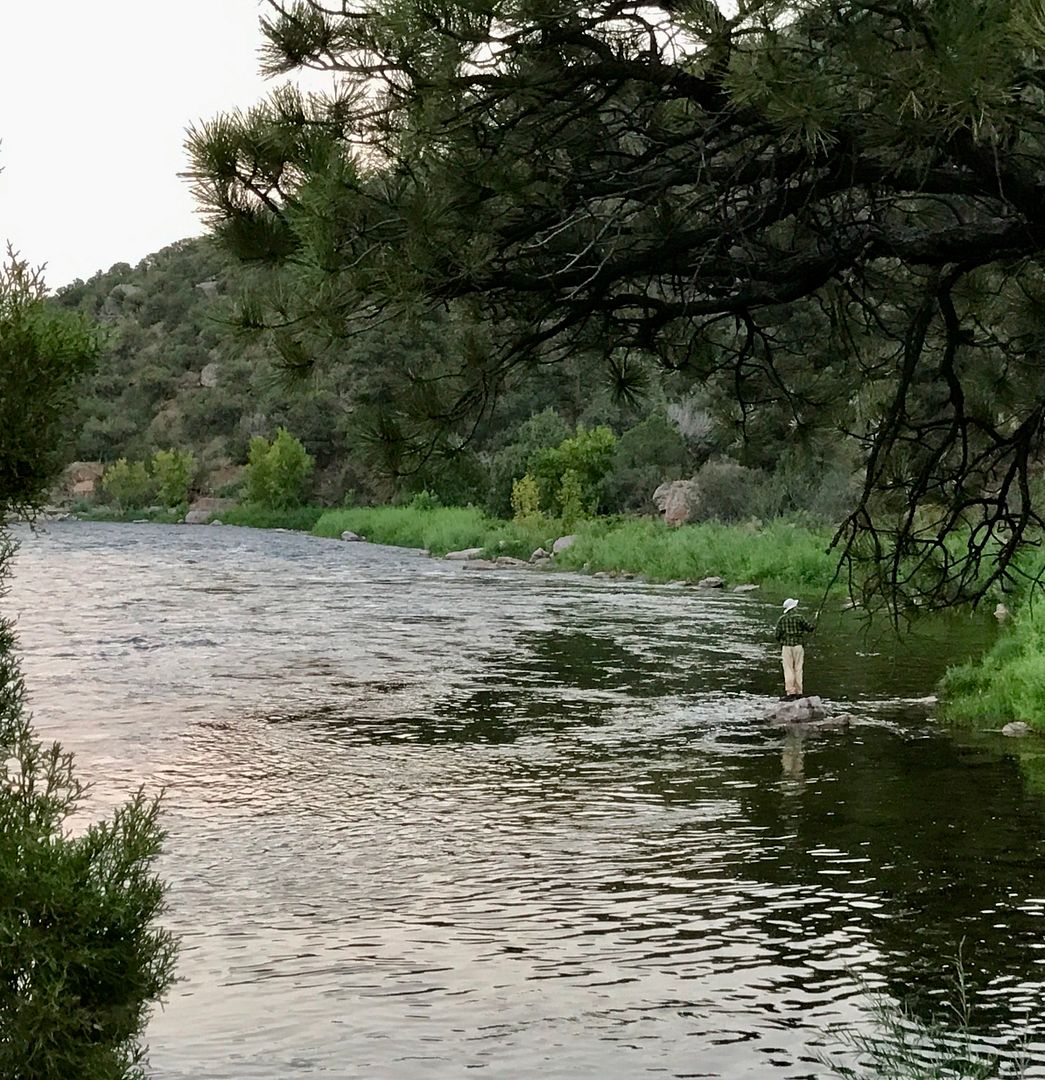 ate drank puffed and enjoyed campfire companionship till the urge to get horizontal struck us all
loaded up and headed back down river
i manned the bimini topped rubber sticks andthe etheopian rowed my pops n family friend into fish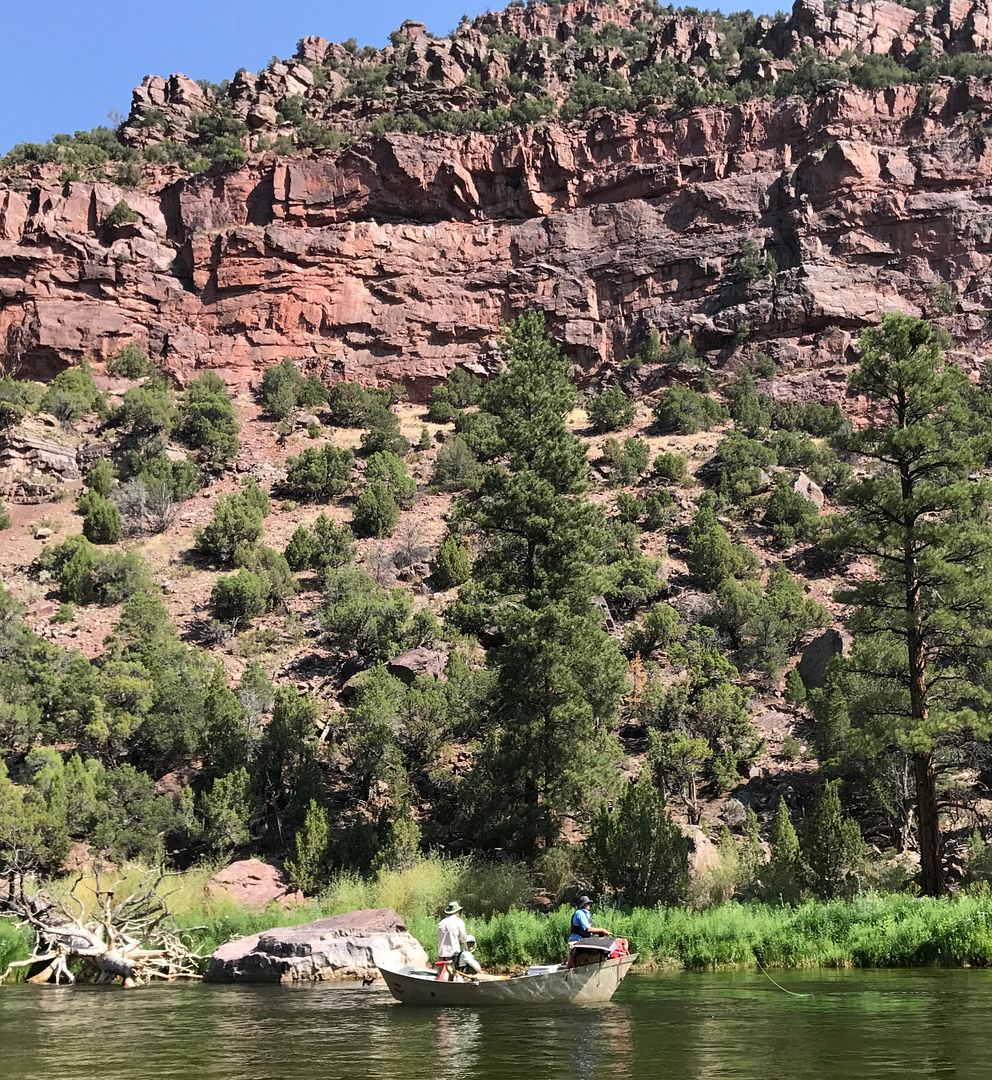 catching was a bit challenging
so to make it even more sporting mr sulivan hooks a 20'er on his shorty glass whippy sticks around the shade top
and we mange to put em in the blue line so not a boat net
sure the flyshop bro laughed at the bazooka joe fat albert
but mr brown ate em
i'm pretty sure this guys a hudge flyfisherman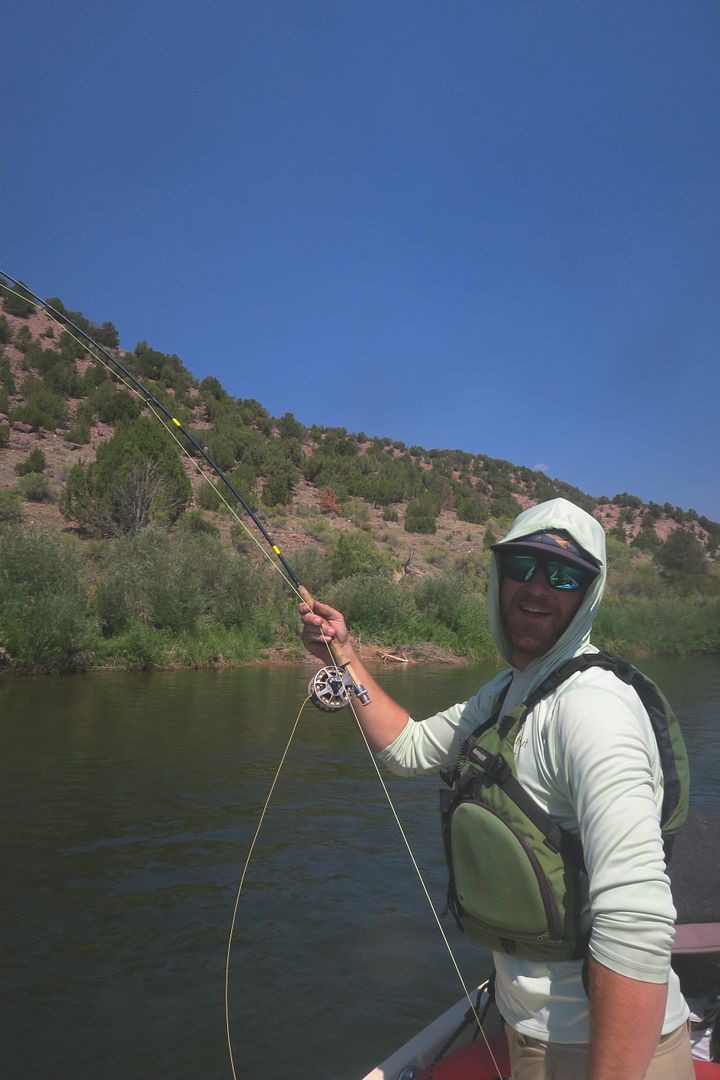 tried some witch docktor juju vodoo euro nymphin but it didn't produce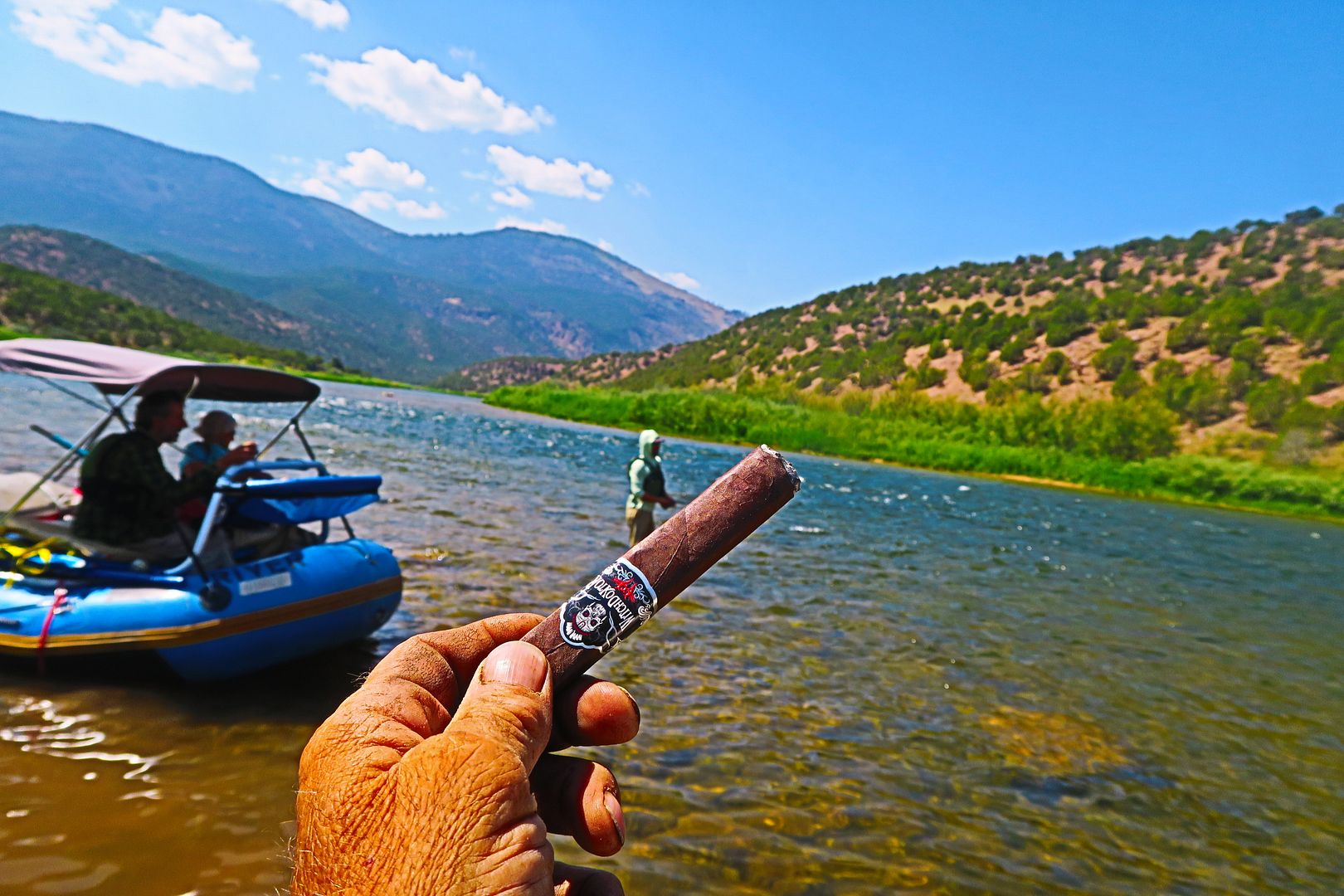 i jumped up on my high $$ casting platform that keeps shit cold too and crushed it throwing junk and behind the lens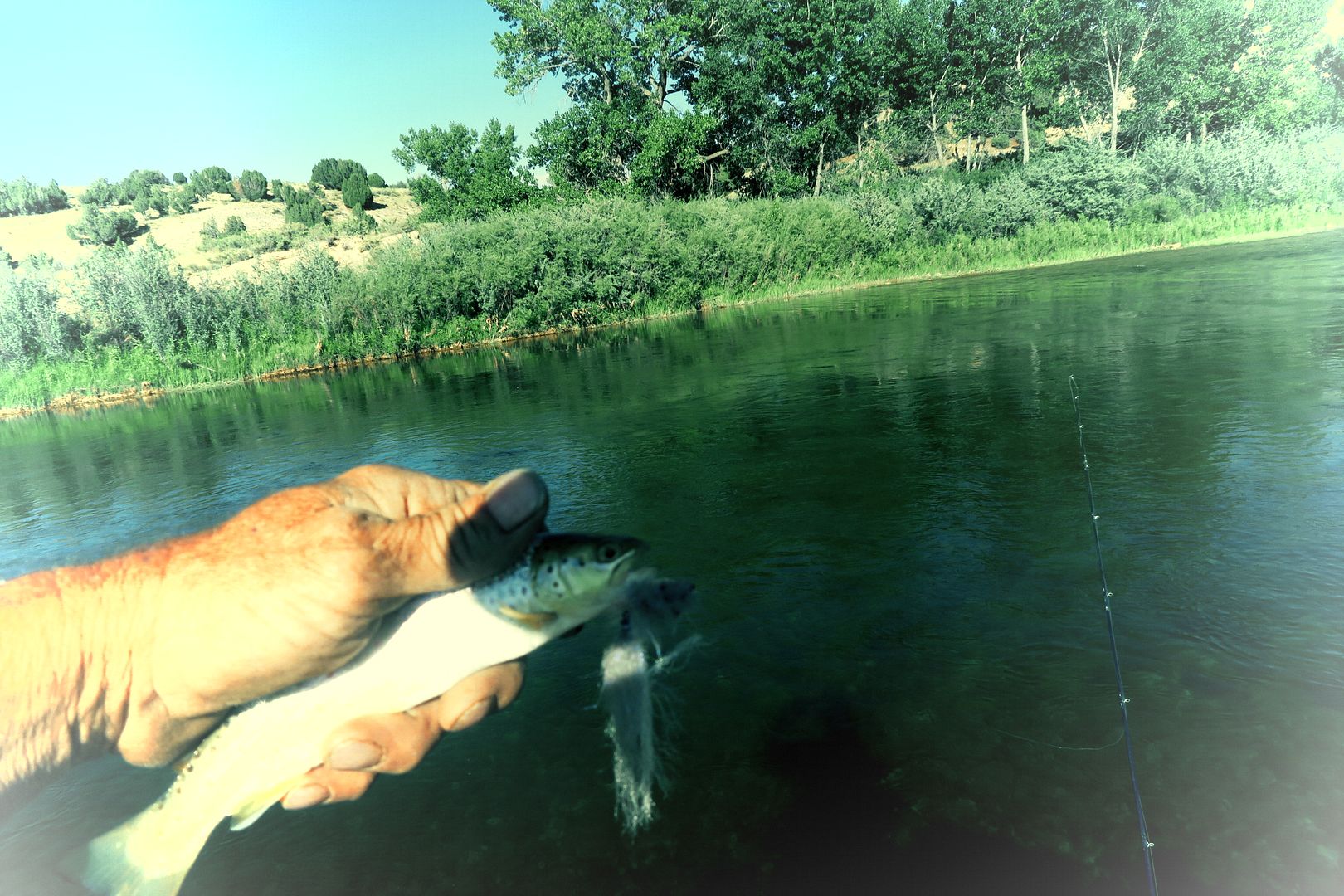 happily floated down into a hot n sunny camp
gs's bro drove down, stuck some fish, resupplied the party with provisions and shared the eve
sun dropped and shelters erected, fajitas devoured, barley hoppy pops and cocktails consumed
smot got poked and other sundries of goods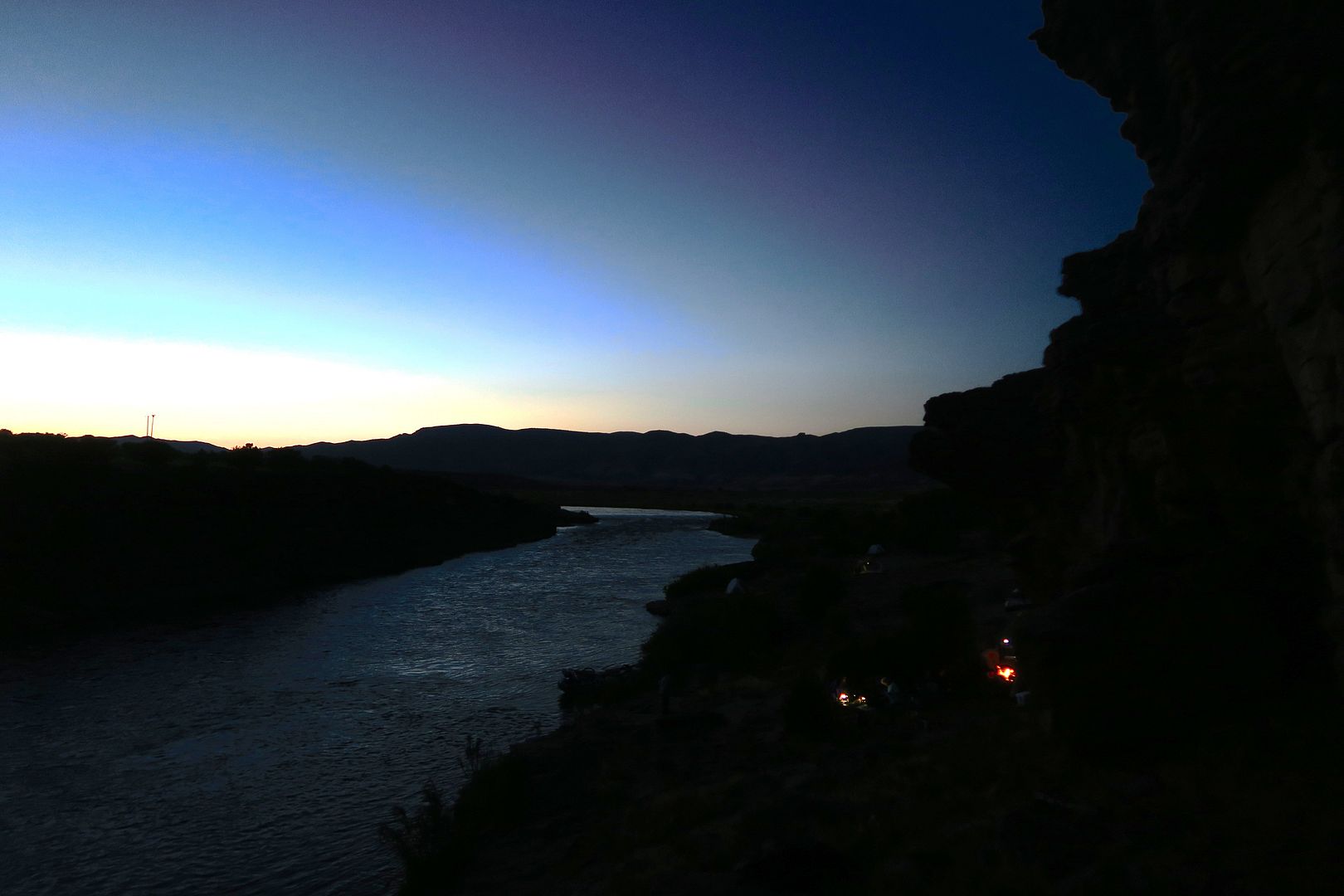 the next day the Ethiopian cat rowed us into a couple fish
sheldon did puppy stuffs like dig through the garbage for the bacon greased soaked paper towels
we presented the fitting gift the river gods scored us the day before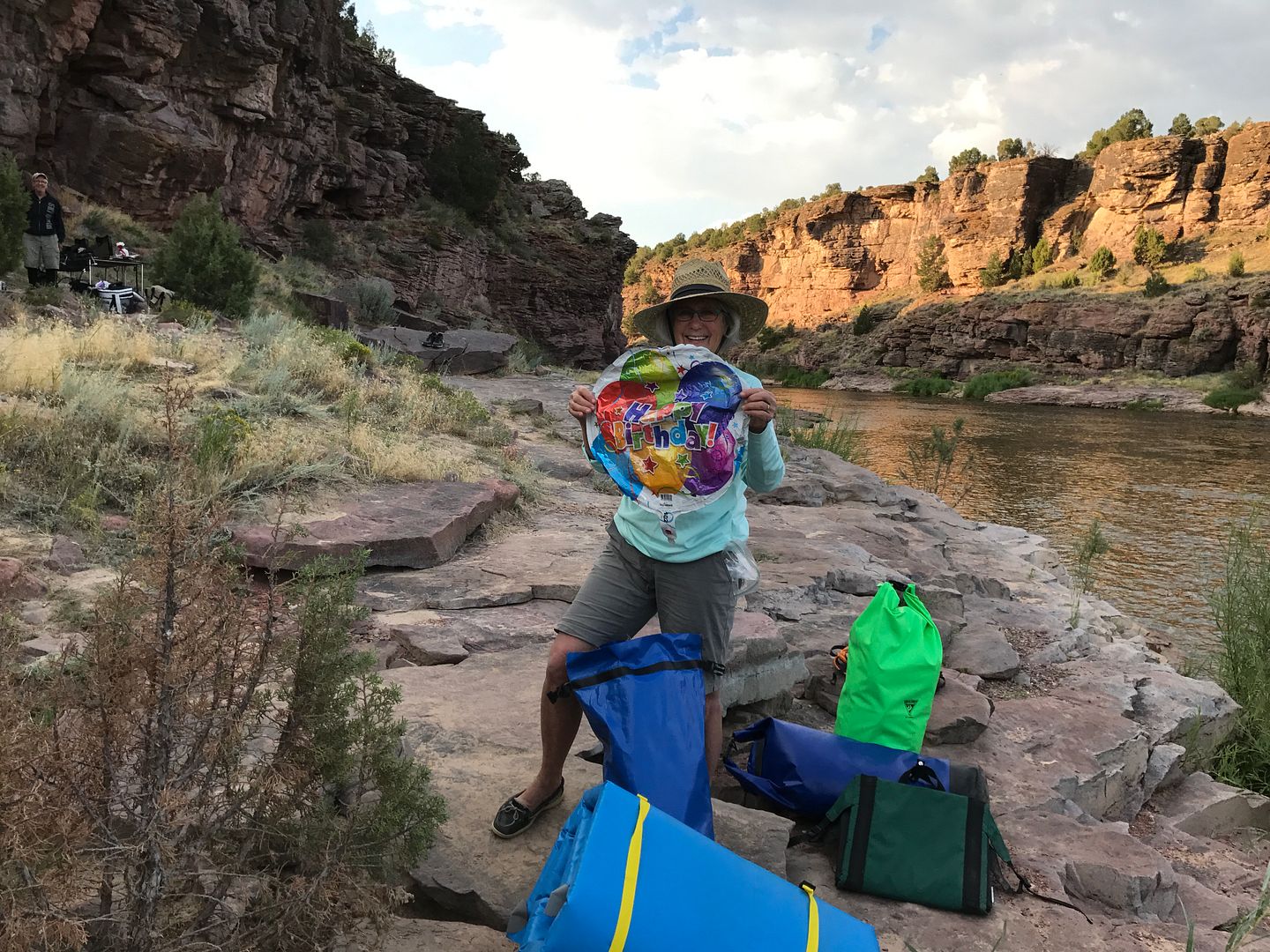 bucked camp

some crafts got lighter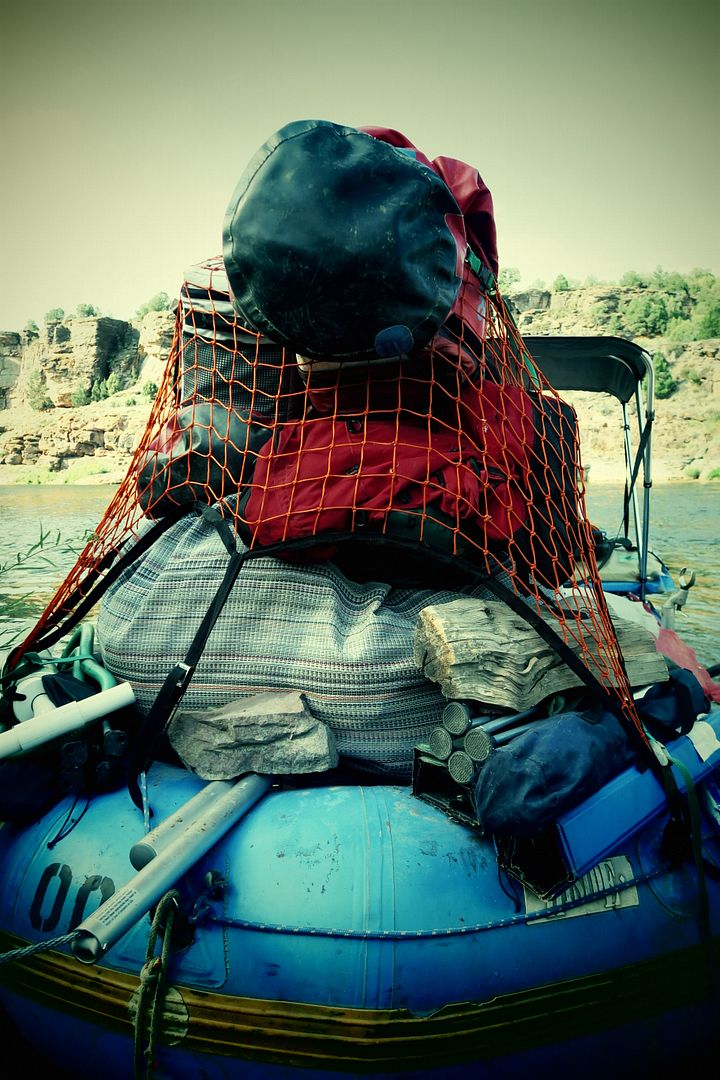 loaded up mr sheldon
and entered a canyon mr powell named for the locals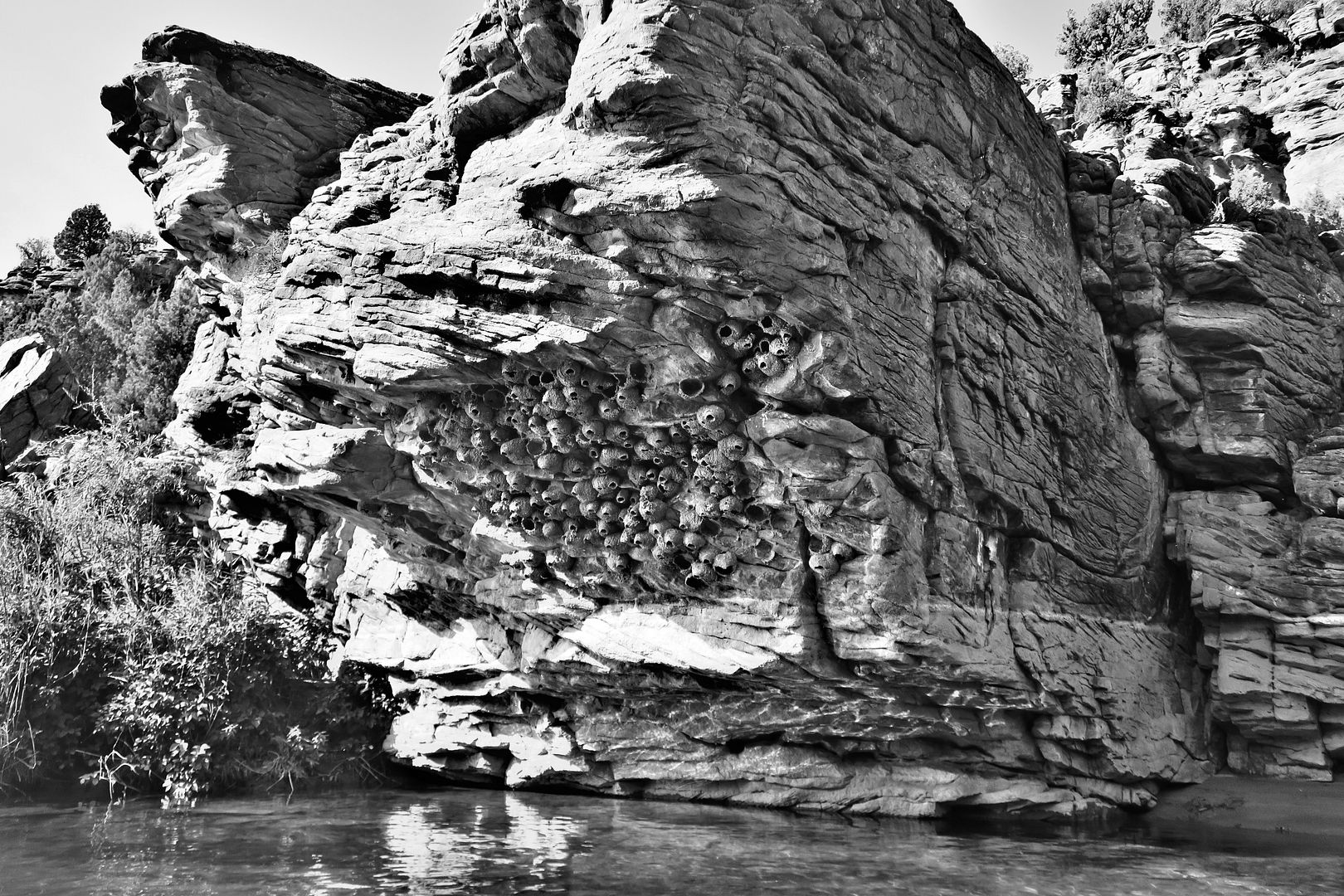 stuck fish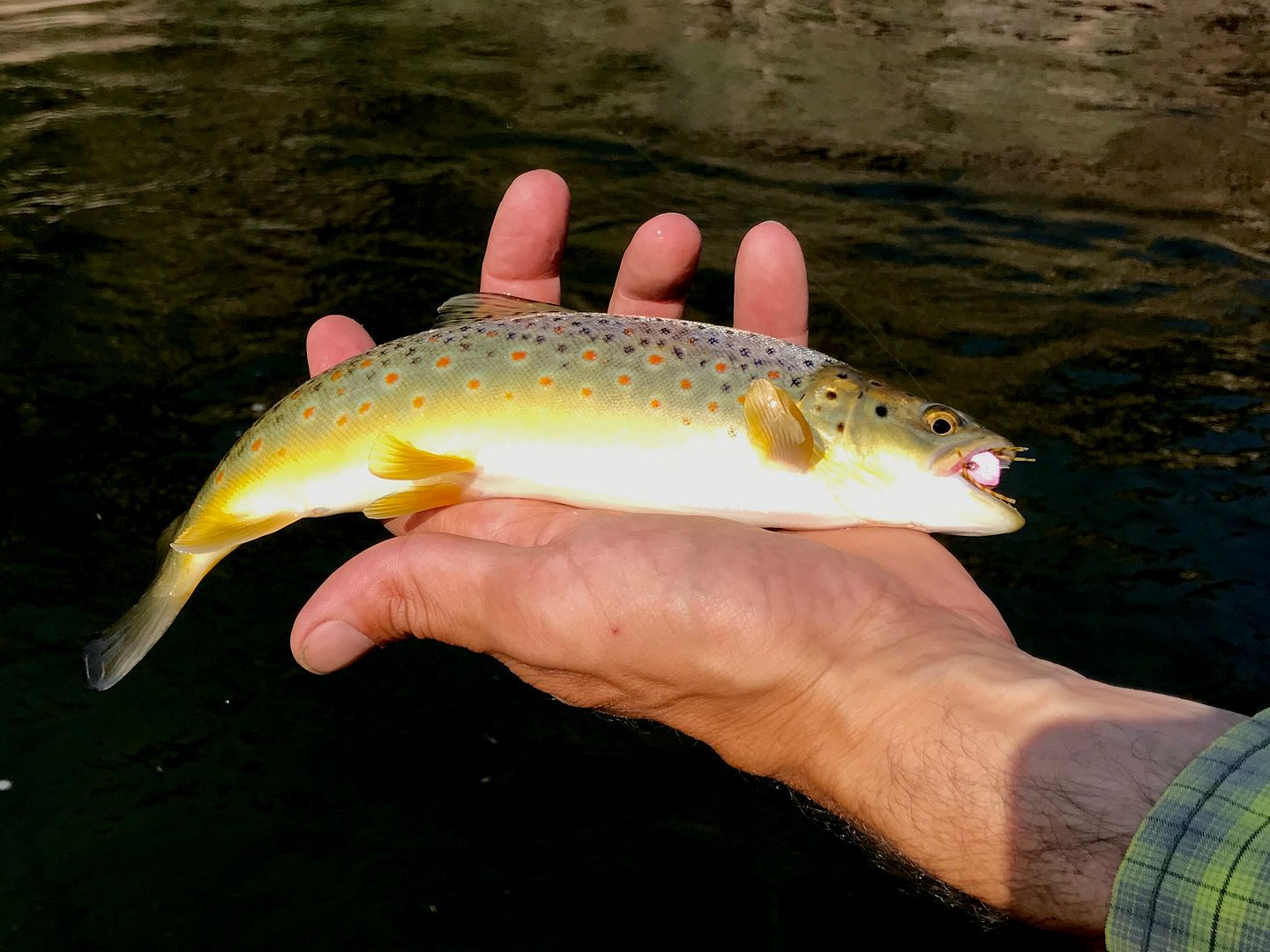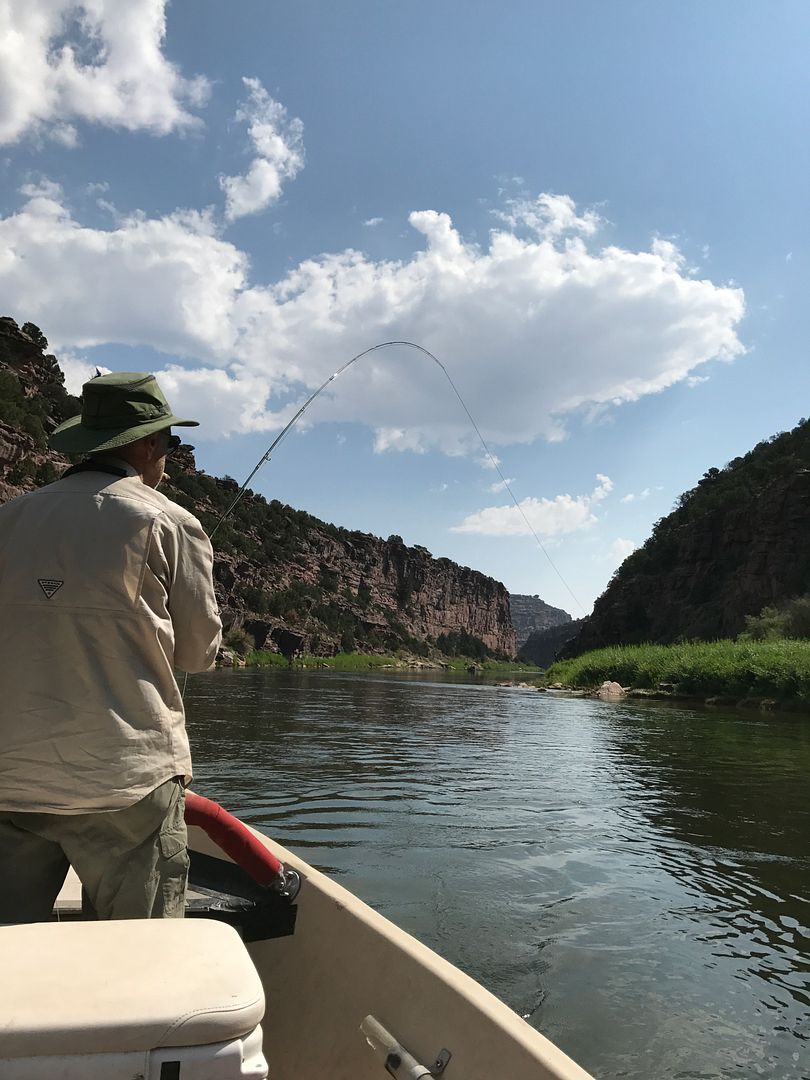 did stuff huge flyfisherman do
like rerig tippet and stick the picky trico sippers with 20's
sniffed troots
tossed 16teeners down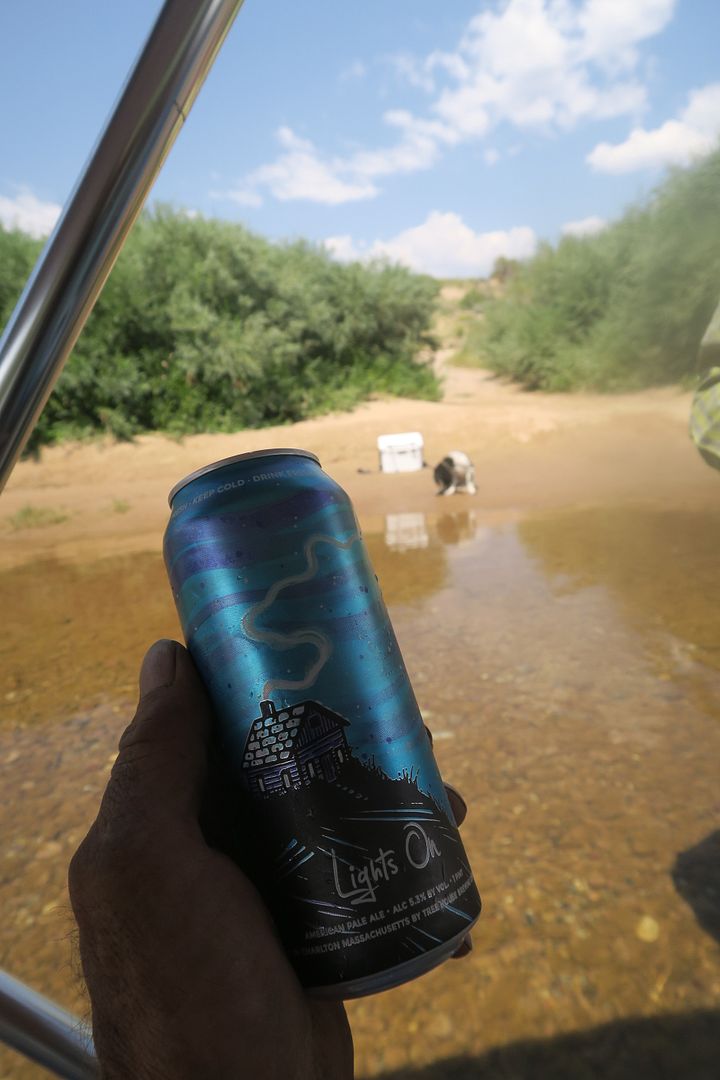 i dont toss outta the back much and a 8'4" sticks 6" short of mending around the oar
mr sullivan rocked the sticks and put the dibs team into fish and floated into colorado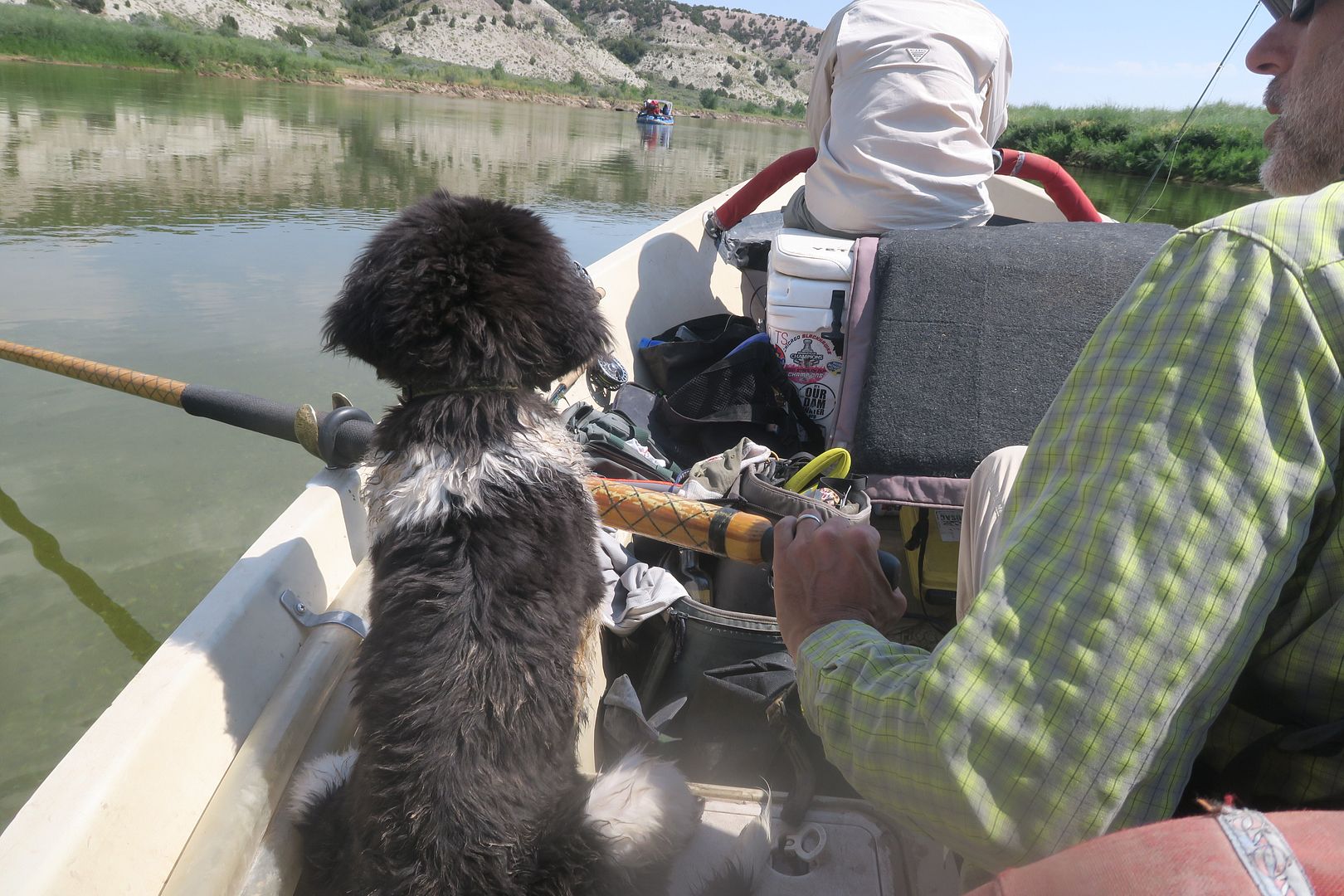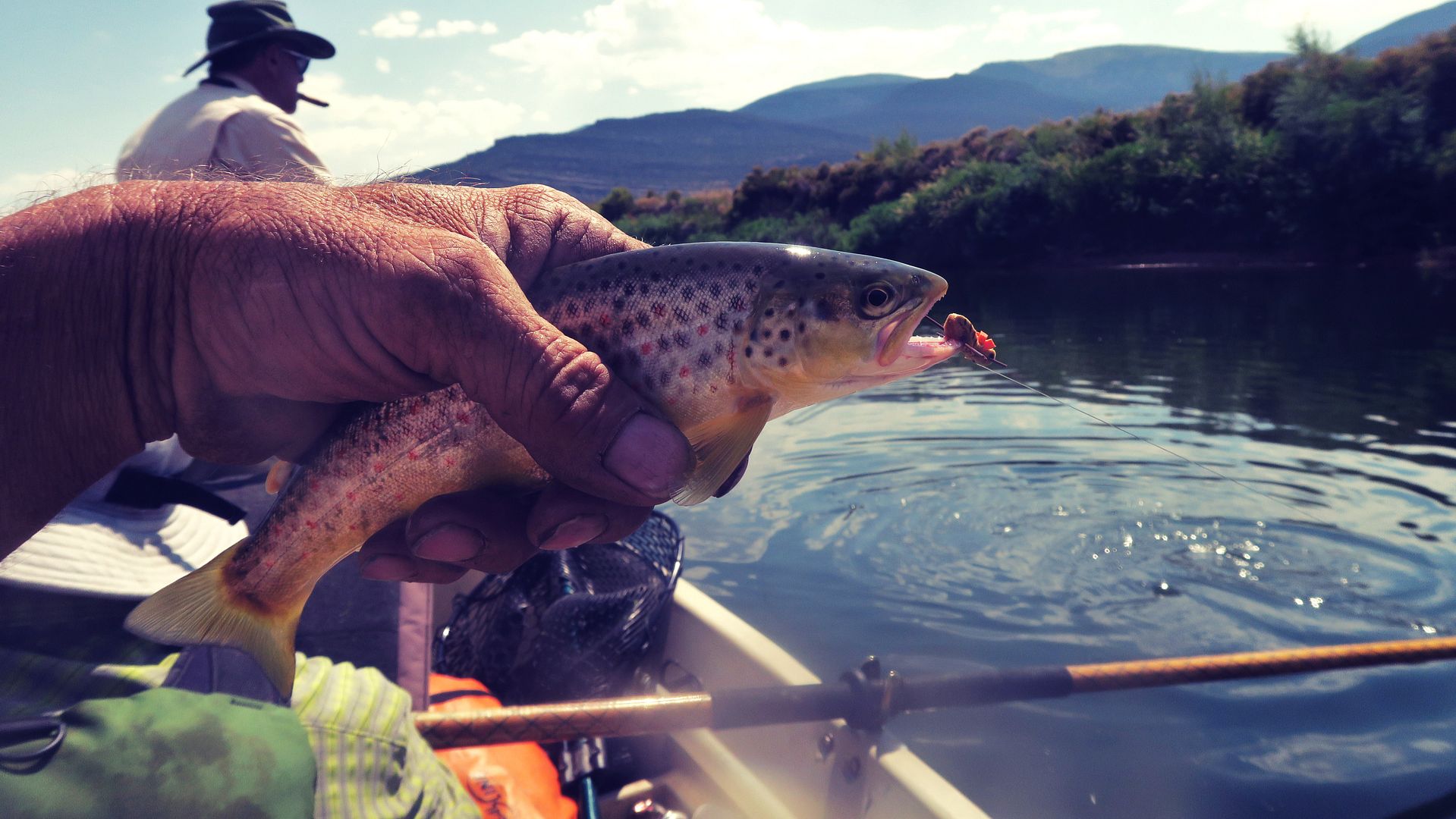 said goodbye to the bday babe and the careless crew with a thanks for rowin all our crap lets do it again next year
did a couple rounds of 2x puppy stuffs at dinner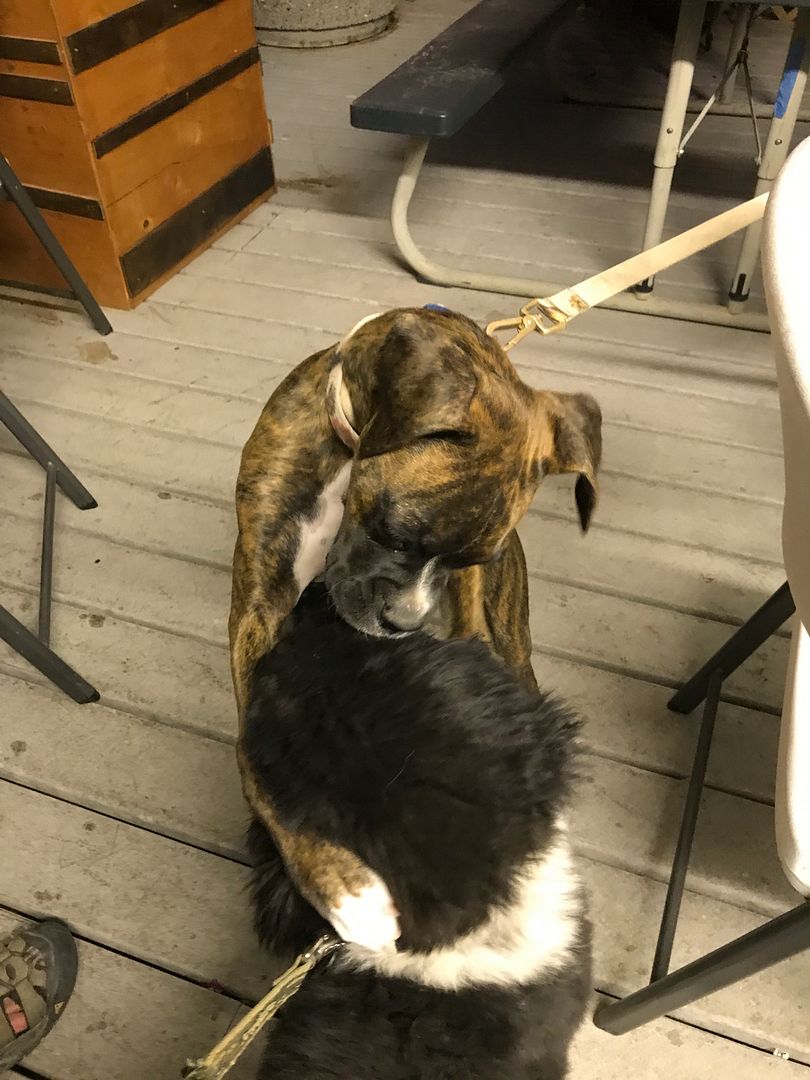 gs's buddy had never fished outta of drifty i rowed him for a lap at camp the night before so
there's no way youre comin to utah and not gettin that checked off
busted out our shuttle and j sheldon and my pops busted out another float
fuck ya if ya aint doin it huge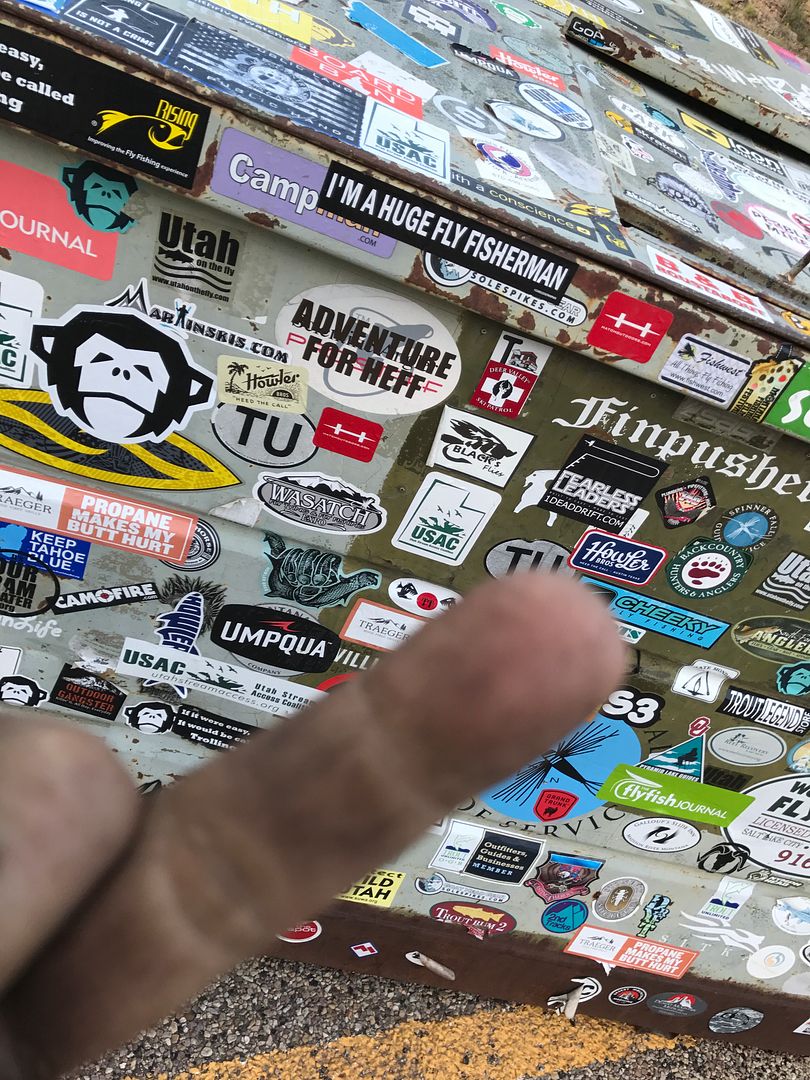 once again didn't see to many heads a couple on back eddie scum lines
but we kept an eye out for risers
stayed hydrated and elevated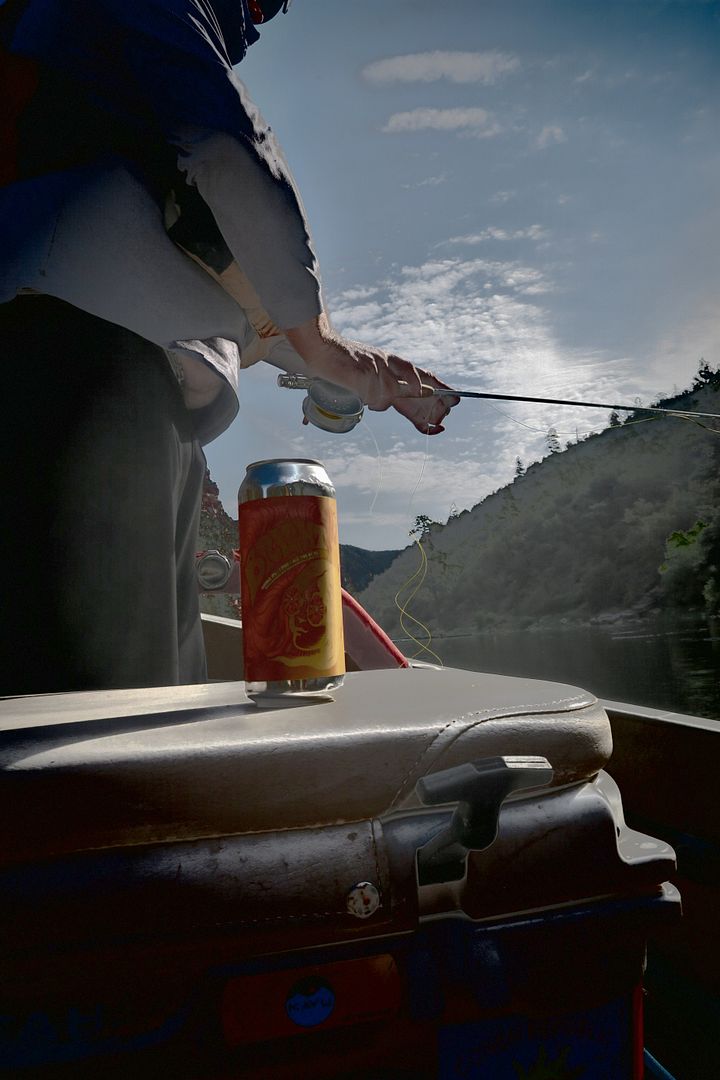 and managed to stick a few nice fish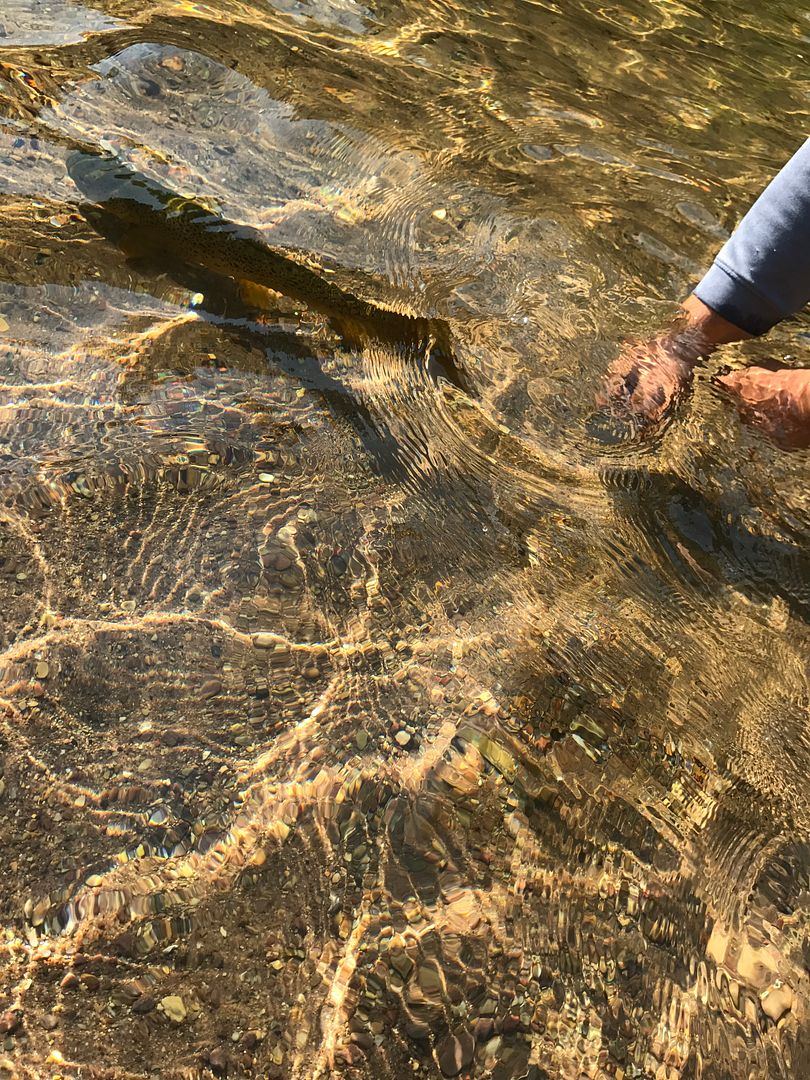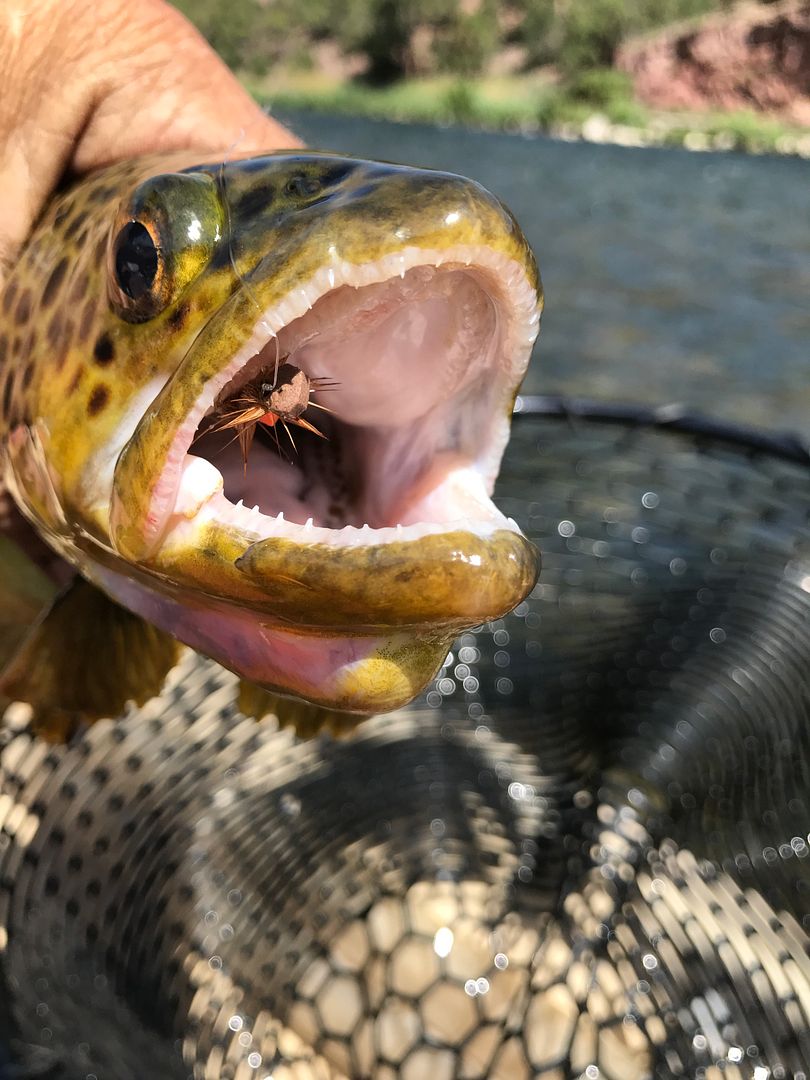 damn glad to meet yas
wished i had more time but
had to get back and get the mrs. to the airport and her trip to run hut to hut through the dolomites in italy
i guess it may snow on em which reconfirms my decision to pass on that vacation adventure and meet her in Croatia next week
Any you fuckos ever fish there?
as always pleasure sharing the goods here and irl with family and friends
if it werent ida spent the morn gettin something else done
as my father in law used to say
i
"To get high is to forget yourself. And to forget yourself is to see everything else.And to see everything else is to become an understanding molecule in evolution, a conscious tool of the universe" -Jerry Garcia
---
Posts: 2593
Joined: Thu Apr 01, 2010 11:04 am
Location: land of milk and honey
We pulled it off again. Family float/fishing trip with a good balance of both. For me, even though I wasn't there to witness it, the moment that epitomizes the trip was when Ginseng got a nice fish on a dry from the raft with the bimini up.
I feel like we're starting to get this trip dialed in.
So yeah, I bought a handful of pink fat alberts from the shop and the guy straight up lady at me. Then I watched a bunch of fish eat them. He seemed like a good dude, but fuck him, in a nice way.
And fucking Ginseng was there! Didn't see that coming. I dig that we can throw this all together with just a few texts and emails.
Thanks for being part of my mom's birthday. It was a time to remember.
boy in long pants
---
betch y'all limited out on smiles.
missus rocks the sticks for a 2X momma.
tell yers HBD
My drinkin' days are over; I'm still trouble bound - Slaid Cleaves

"This place is so fucked up. Where else could you find a thread with a Debbie Gibson song, a chapter from Fyodor Dostoevsky, and a sweet under boob pic like that on the same page?" - Hogleg

"You may not be smart, but your car gets good gas mileage". - Stovetop
---
Posts: 2593
Joined: Thu Apr 01, 2010 11:04 am
Location: land of milk and honey
That's someone else. Momma stayed home.
She rowed the frog water just fine, also caught some fish.
boy in long pants
---
Damn fellas... That was just plain nice... Good work all around.

and congrats on the new god!!
Mad Mike
Somebody just back of you while you are fishing is as bad as someone looking over your shoulder while you write a letter to your girl. - Hemingway

Leonardo DiCaprio wins at life! - Row vs. Wade
---
That definitely did not suck!
---
Posts: 646
Joined: Wed Mar 03, 2010 5:48 pm
Location: Frozen North
I need to celebrate birfdays like that
"The difference between genius and stupidity is genius has its limits." -CC

"Get off the water you dumb asses…there is a shit storm coming." -Pancho Rancho

"Fucker compared my small stream trout weenie cast to an epileptic with Tourette's Syndrome." -Carpe Tructa
---
Who is online
Users browsing this forum: Bigguy, D-nymph, fatman, fish&hunt, fishskibum, Ginseng Sullivan, Heero[CntRmbrPwd], imsorrywhat, Kfoxwyo, Lando, MrPunch, ncguy, Palometa, peetso, RaZ, Redchaser, RockinDaddyNotFromTN, spanky, WaderTuck, woolly bugger, Yahoo [Bot] and 162 guests