- Mon Aug 08, 2016 8:33 am
#626558
I recently went to BC. I had a bunch of airlines miles and
a friend
an acquaintance who doesnt know any better who was free to do some fishing. I did this in lieu of driving to Quebec on my own which I was thinking of doing in addition to this back earlier in July. It wasnt so much the fishing and camping all alone that put me off going to Quebec as doing things all alone is my life in a nutshell, its just I wasnt too keen on 15+ hour drive alone. The long drives seem to get more difficult with age.
I took some (well expired) black and white film out of the refrigerator along with an old camera, older than me but maybe not so old as some of you (like Joe). I used to do a lot of film development in my basement and really enjoy the process as a time waster. After all, its a lot of time spent in the dark which is where I am most comfortable (mostly as it pertains to uncontrollable sobbing while stuffing chocolate-chocolate cake into my mouth in closets).
We hiked up to some alpine lakes one day near Kokanee Glacier. There was still fish spawning in the outlet of one of the lakes, but there were feeding fish in the others and I caught some. The weather wasnt too great with torrential downpours the entire 3 hour walk back down.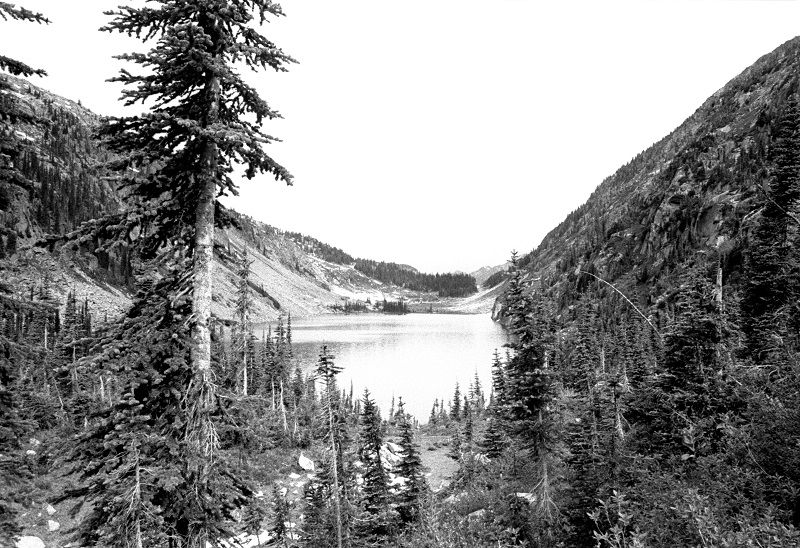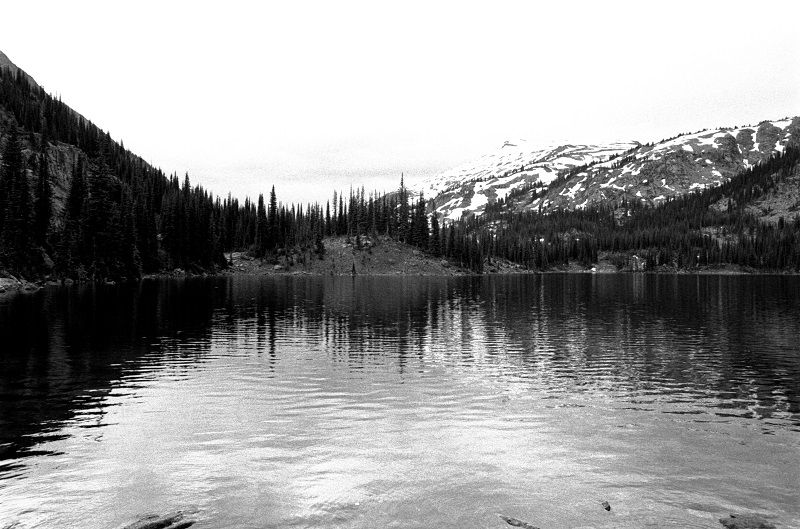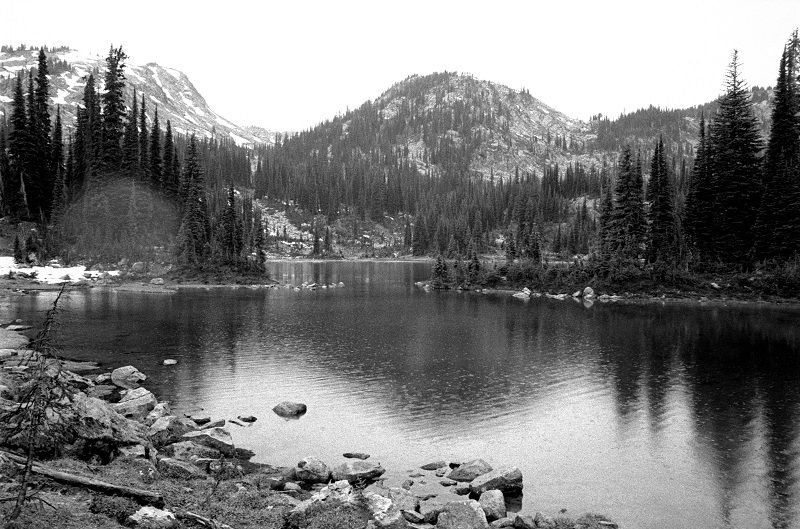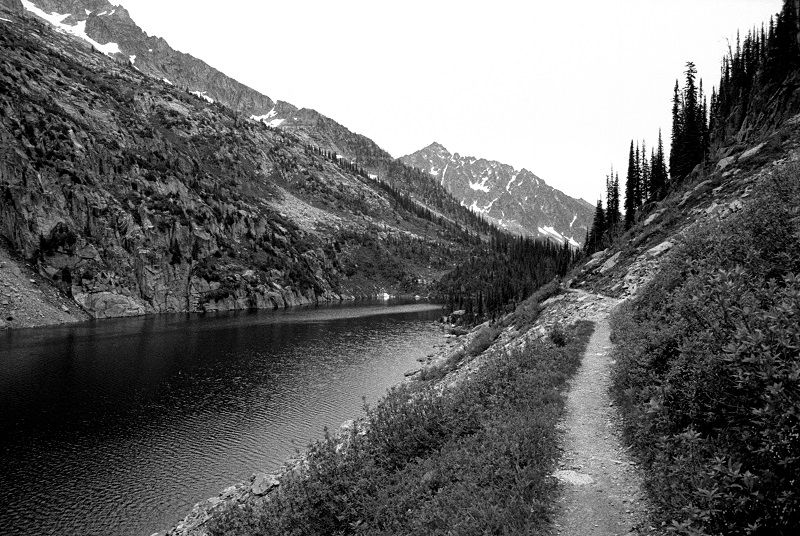 The next day we took a guide out on the upper Columbia near Castlegar.
My friend
The guy who made the mistake of tolerating my presence has only retired to the area a year or so ago and insisted on taking the guide. Its a big, daunting river and he wanted to see how its fished by someone experienced before taking his own boat out. Fair enough.
It was a really enjoyable way of fishing. The guide would set the boat up in big back eddies, some 100' deep, and we would get short shots at fish, dozens of fish, in between these big whirlpools in the current. There were huge backs and tails of the fish, some easily 10lb rainbows, showing as they ate caddis in the current. It was great fun as these fish were strong and the current was really moving so I saw my backing on literally every hookup. I straightened 3 hooks (I tied on medium dry hooks when I shouldve tied on heavy wet hooks), broke a couple off, and landed a bunch, but nothing really huge. Didn't really take many pictures here.
Then we headed out to the East Kootenays for a few days and camped out of his truck top camper. We fished a few different rivers, all having the name of an animal but alas none were named for chickens.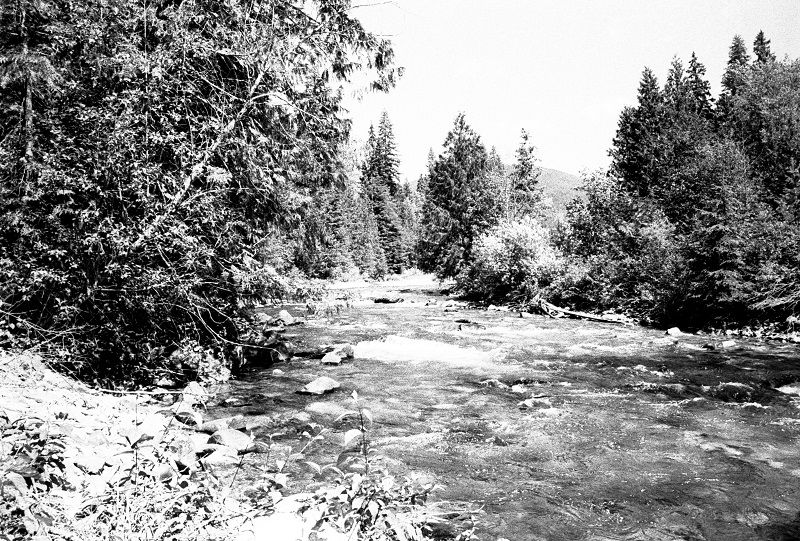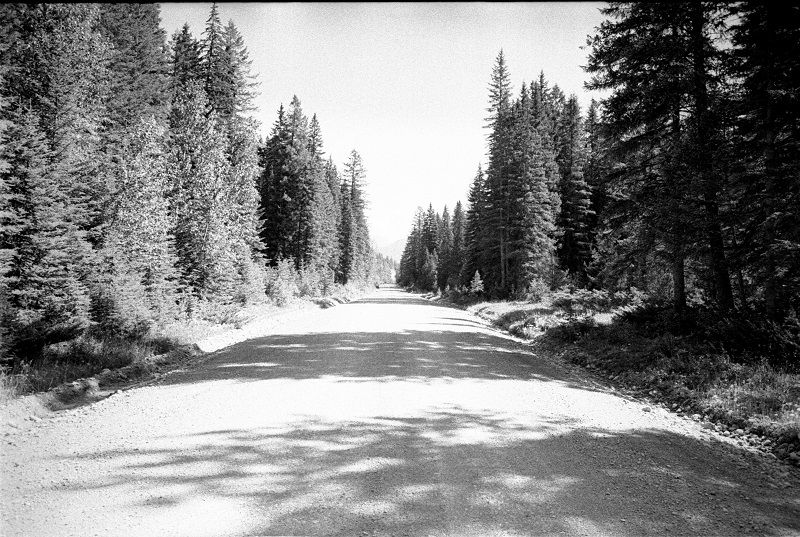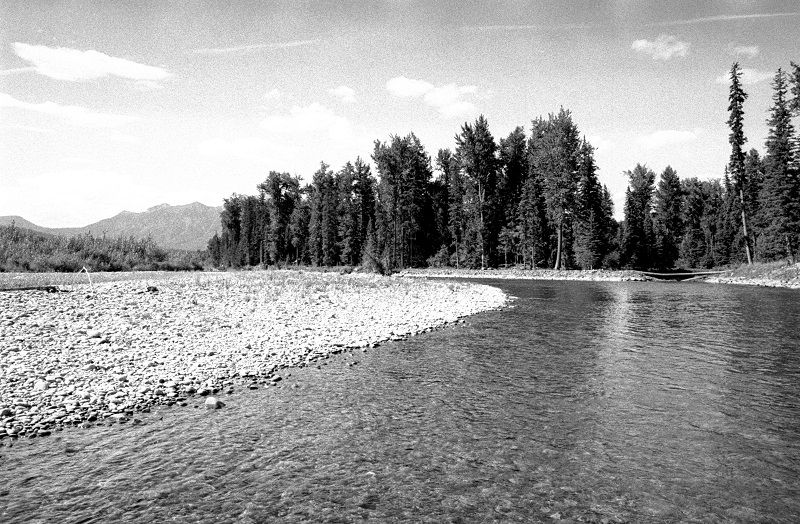 I didnt really take many pictures of fish here either. I spent the majority of my fishing time (which may have only been slightly more than the time spent lounging and drinking wine) fishing for cutthroat. I did rig up a bull trout setup a few times and give it a half-hearted go, but, while Ive caught bulls up to 8 or 9lbs on previous forays, its not really the most enjoyable sort of fishing for me, especially in those pools where one can see the fish and then just harass them until they take. The hookup is exciting, but the fight leaves something to be desired and then I land this fish, maybe take a picture before releasing it, and then feel bad about spending all that time harassing the thing. I much prefer the cutty fishing with their slow raise on the dry fly, take, then slow descent - its like theyve not a care in the world.
And the end of the trip, the ferry crossing back across Kootenay Lake.
Thats all. I cant believe Ive actually posted a report. Huh.