Monday Cheer Through Tics...
Posted: Mon Apr 10, 2017 4:39 pm
[report]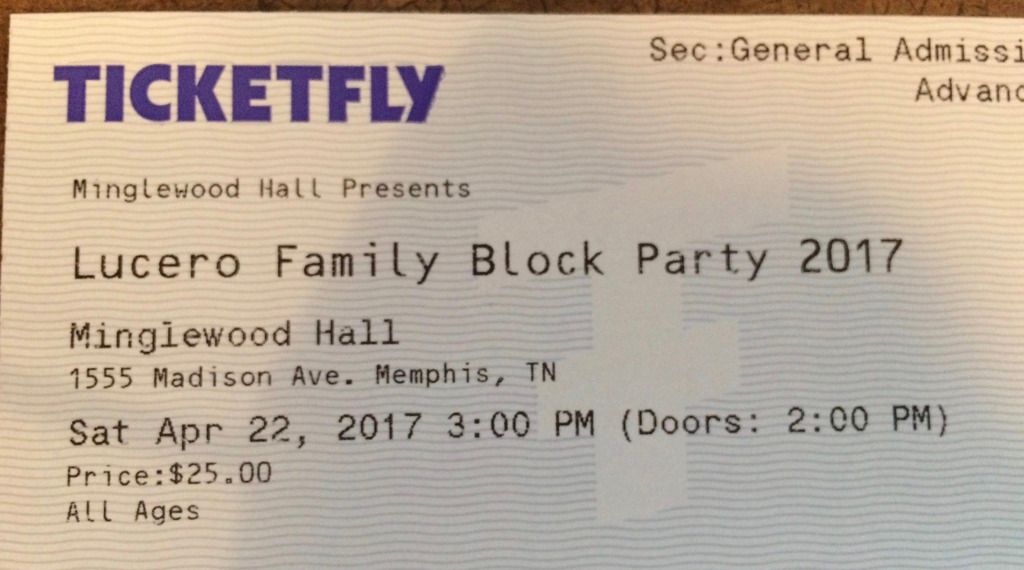 I'm really pumped about The Lucero Family Picnic. Wanted to go for years, and when I saw Son Volt would be playing too, it was a no brainer. Then throw in Sons of Mudboy (Luther and Cody Dickenson of N.Miss All-Stars). Hot damn.
Looked for a VRBO and found they all had a three night minimum. Oh well...guess I'll have to spend three nights in Memphis listening to music and drinking.
Oh...and the Wilco show should be pretty cool too.[/report]