Original plan was to fish another tailwater on the east side but sketchy weather forecast led to the conclusion that towing the trailer, even over relatively gentle LowLow Pass, with the potential for snow/black ice probably wasn't a great idea. Lots of moisture on this side but it's mostly rain down low and even though the rivers are up, I know one that'll be clean and the skwalas may be coming off (it's not That River, btw).
It's been a wet spring; there's a creek out there somewhere.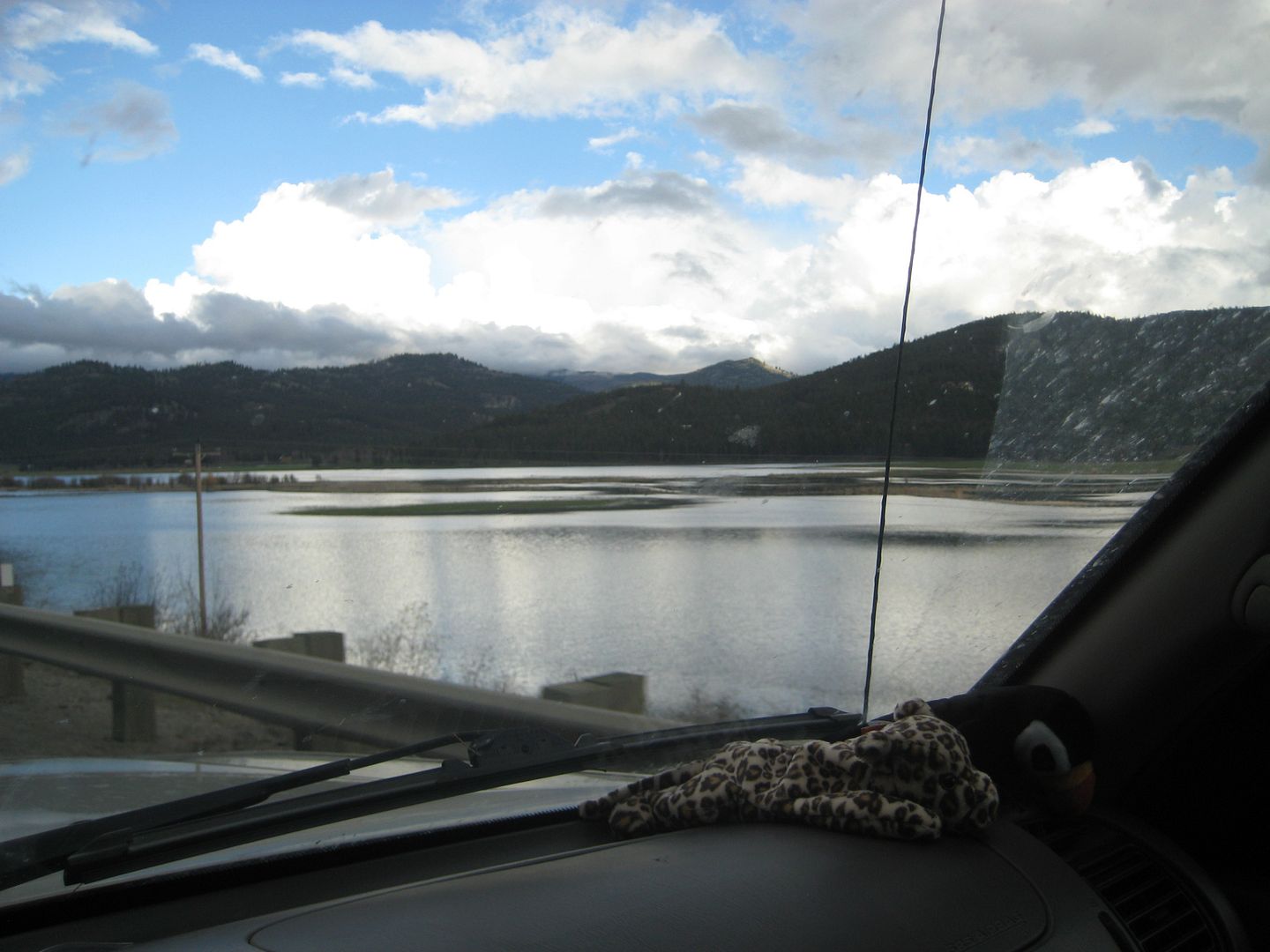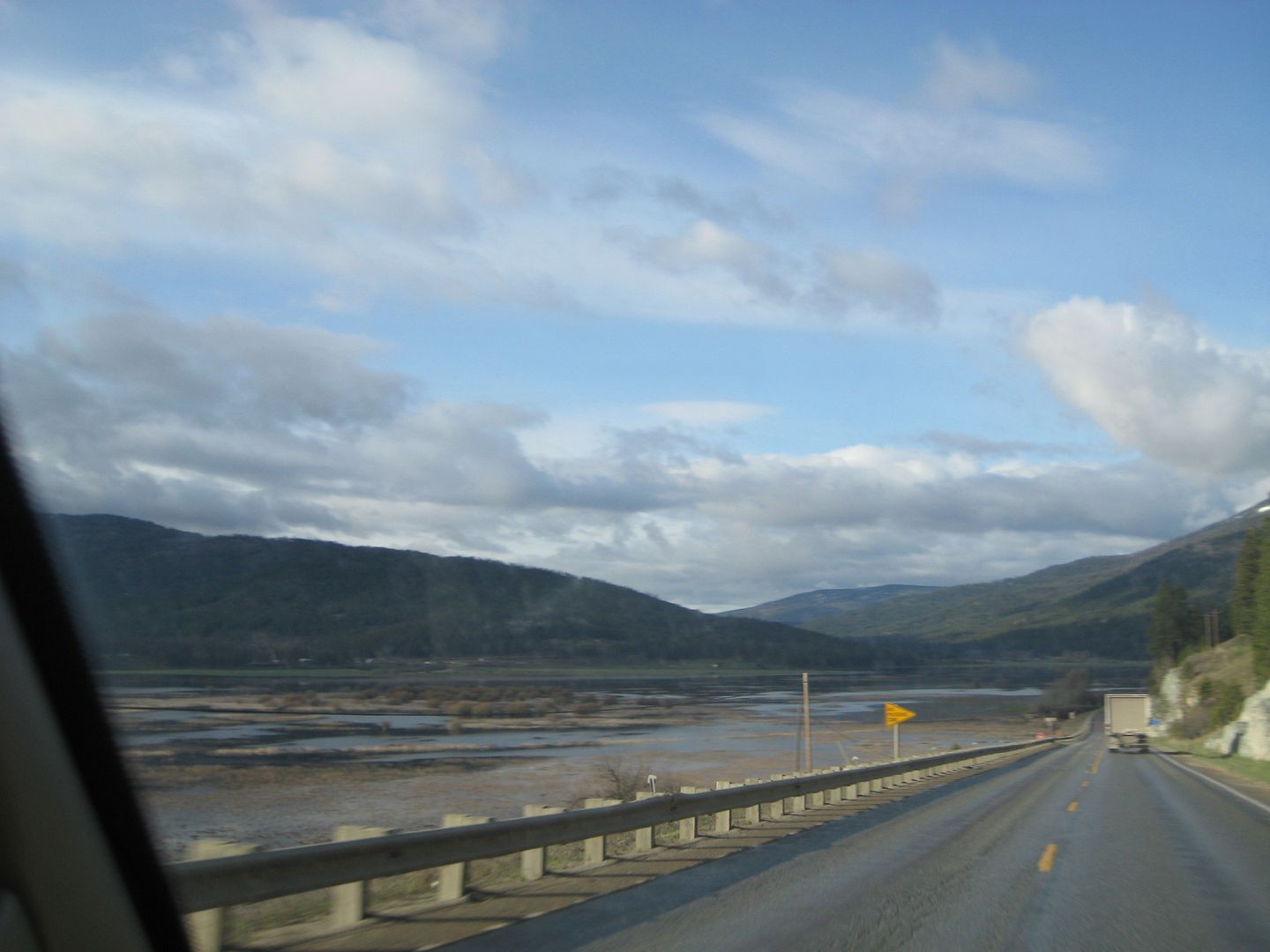 Mixed bag of sun/clouds on the drive over hides the low hilltops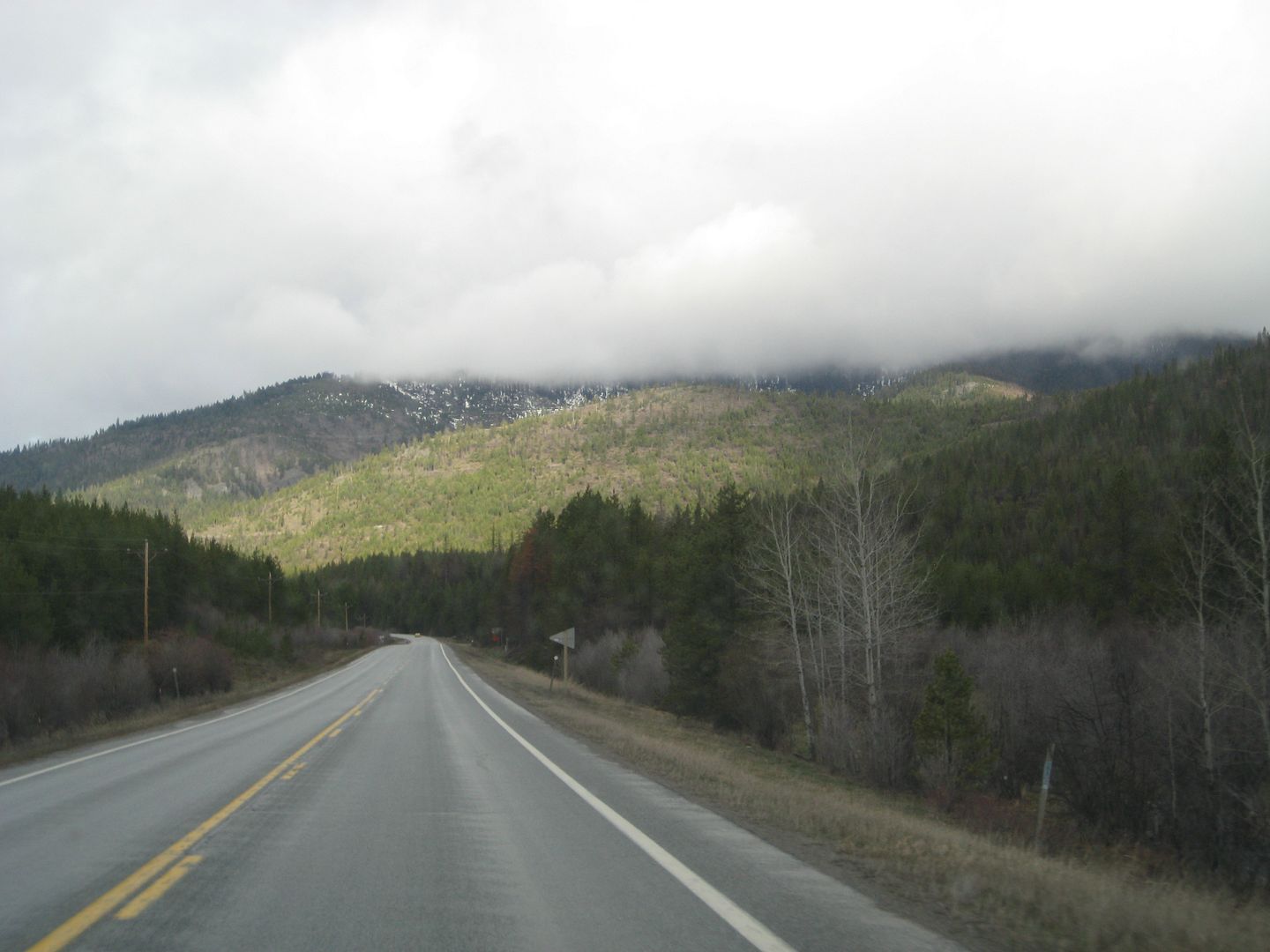 sometimes it's better that way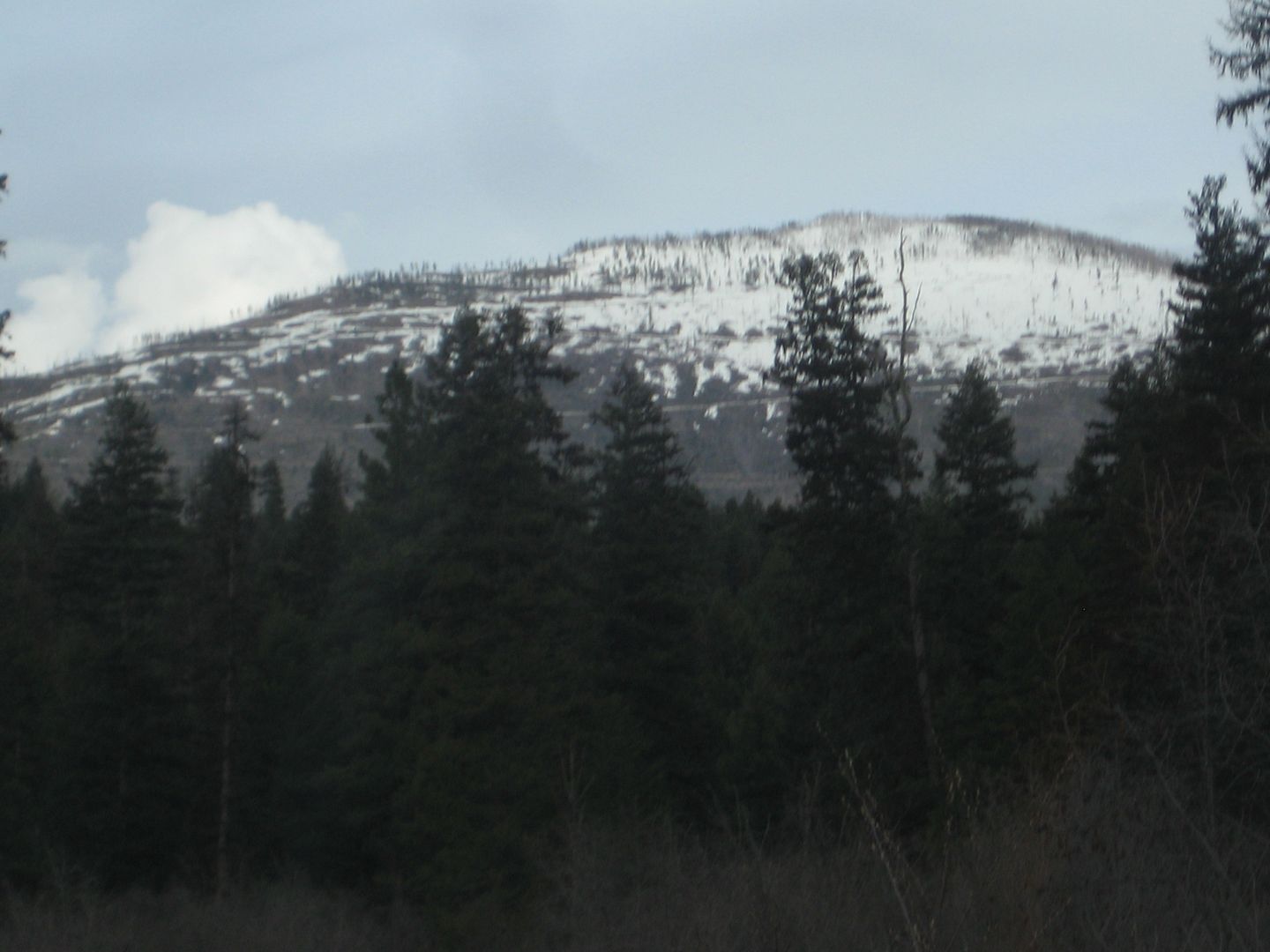 base camp established
Not a bad site.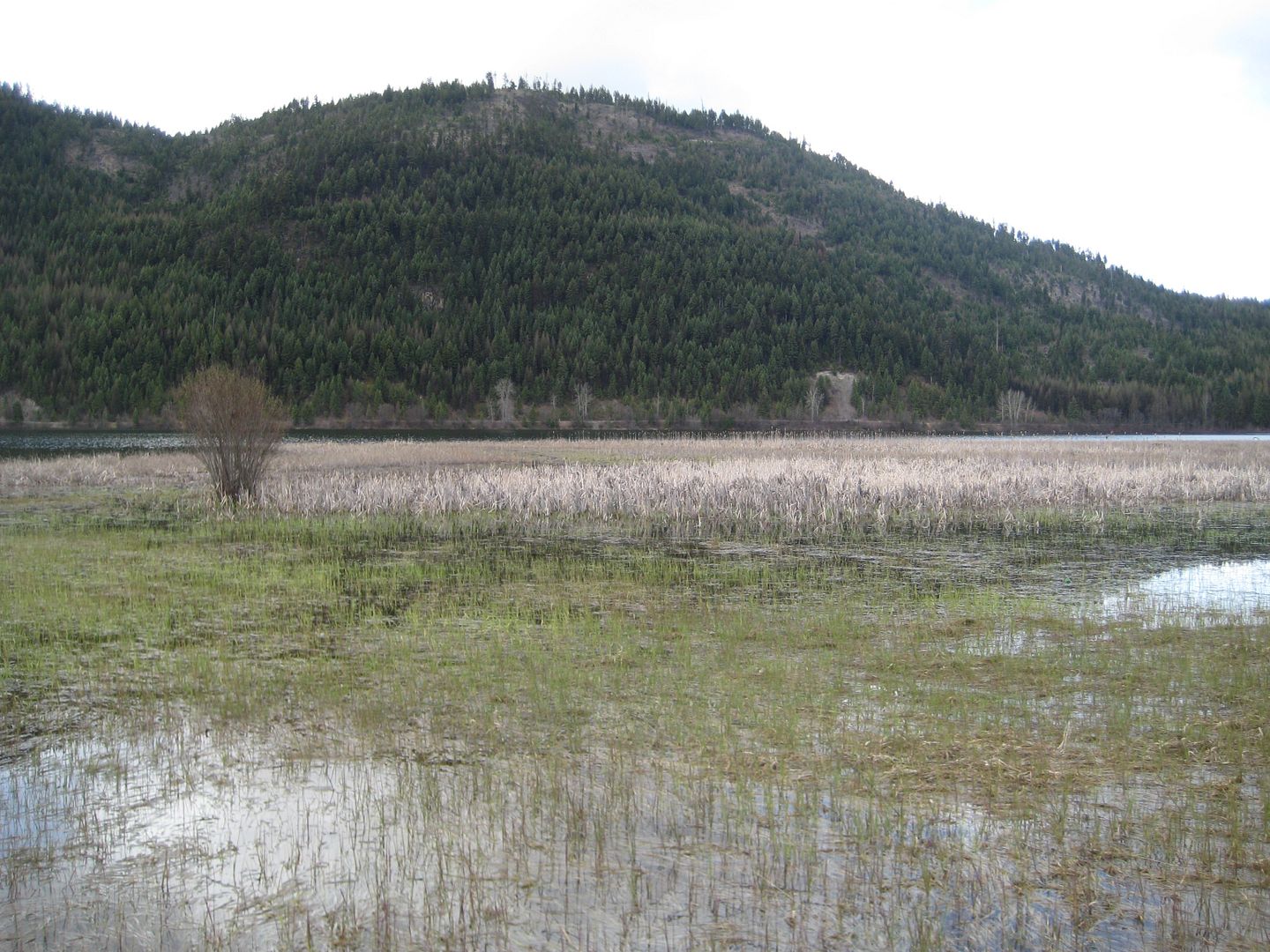 A bit close to the highway, but in a 15 minute walk around the camp I saw varied thrush, Williamson's sapsucker, pileated woodpecker, western grebe, common mergansers, common goldeneye, loon, wooduck, yellow-headed blackbird, Wilson's snipe.
It does evenings pretty well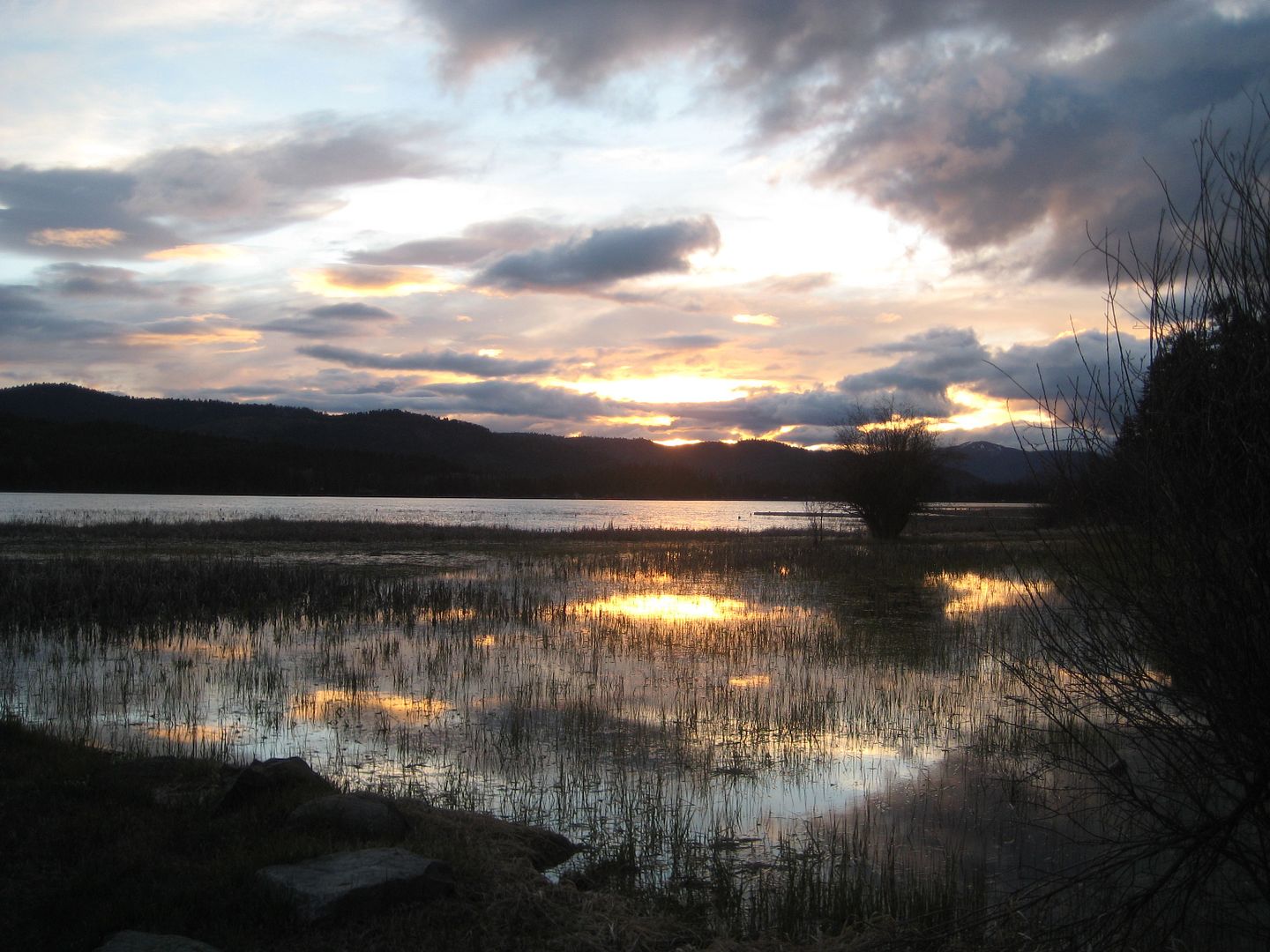 morning, too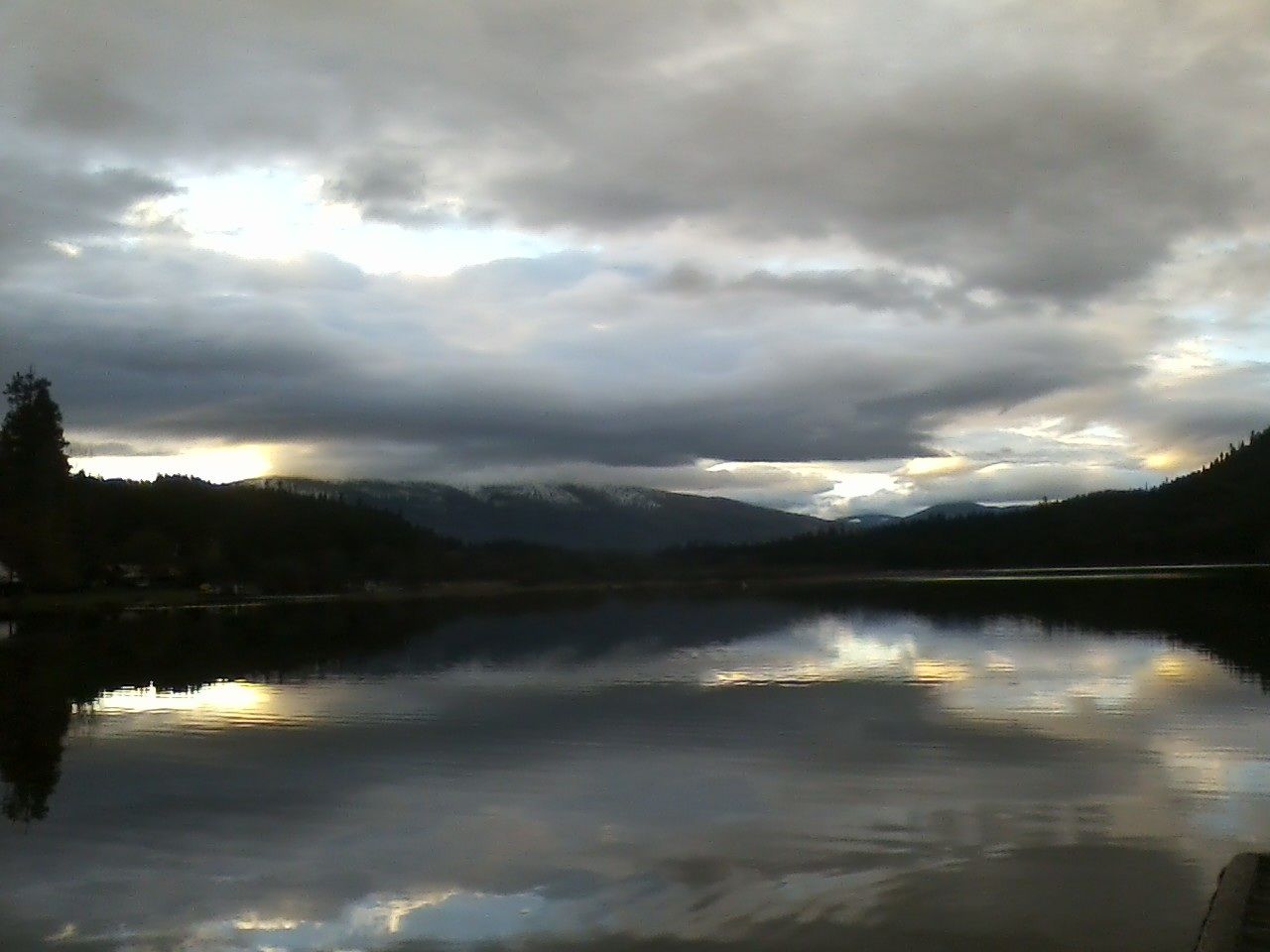 Time to go fish. Truck is a lot lighter without all the splitshot, Thingamabobbers and weighted nymphs; this is the time for hackled flies and chewy foam things.
Upper meadow stretch is pretty, but off limits 'till general season opener (come back then and you'll find some decent fish willing to look up, until the "crowds" clean them out or put them down for the summer).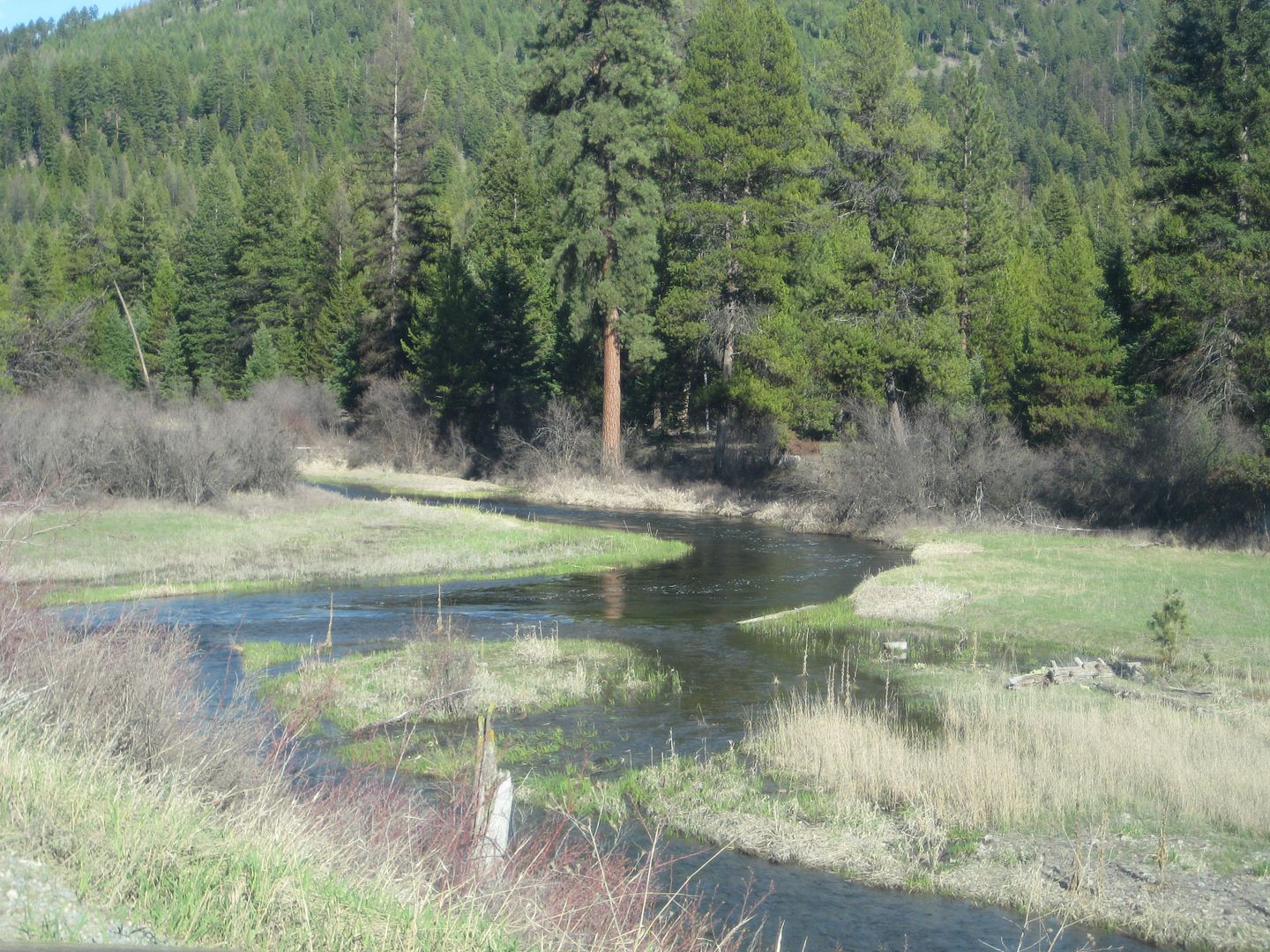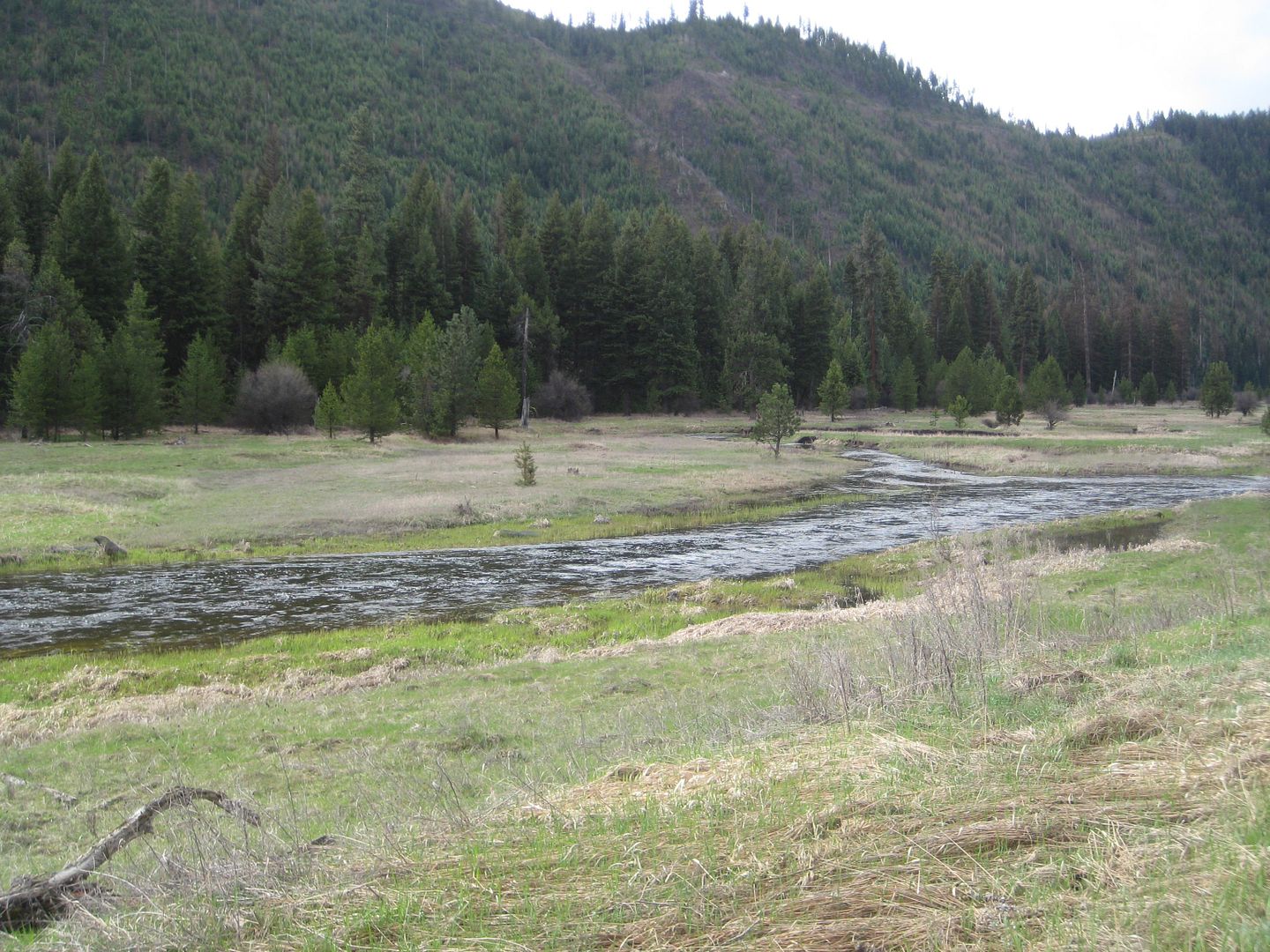 I'll leave 35 to the log haulers; I only have 1 spare so I keep it a bit lower
gives me a chance to spot some fauna
sporting it's summer coat but retained the white sneakers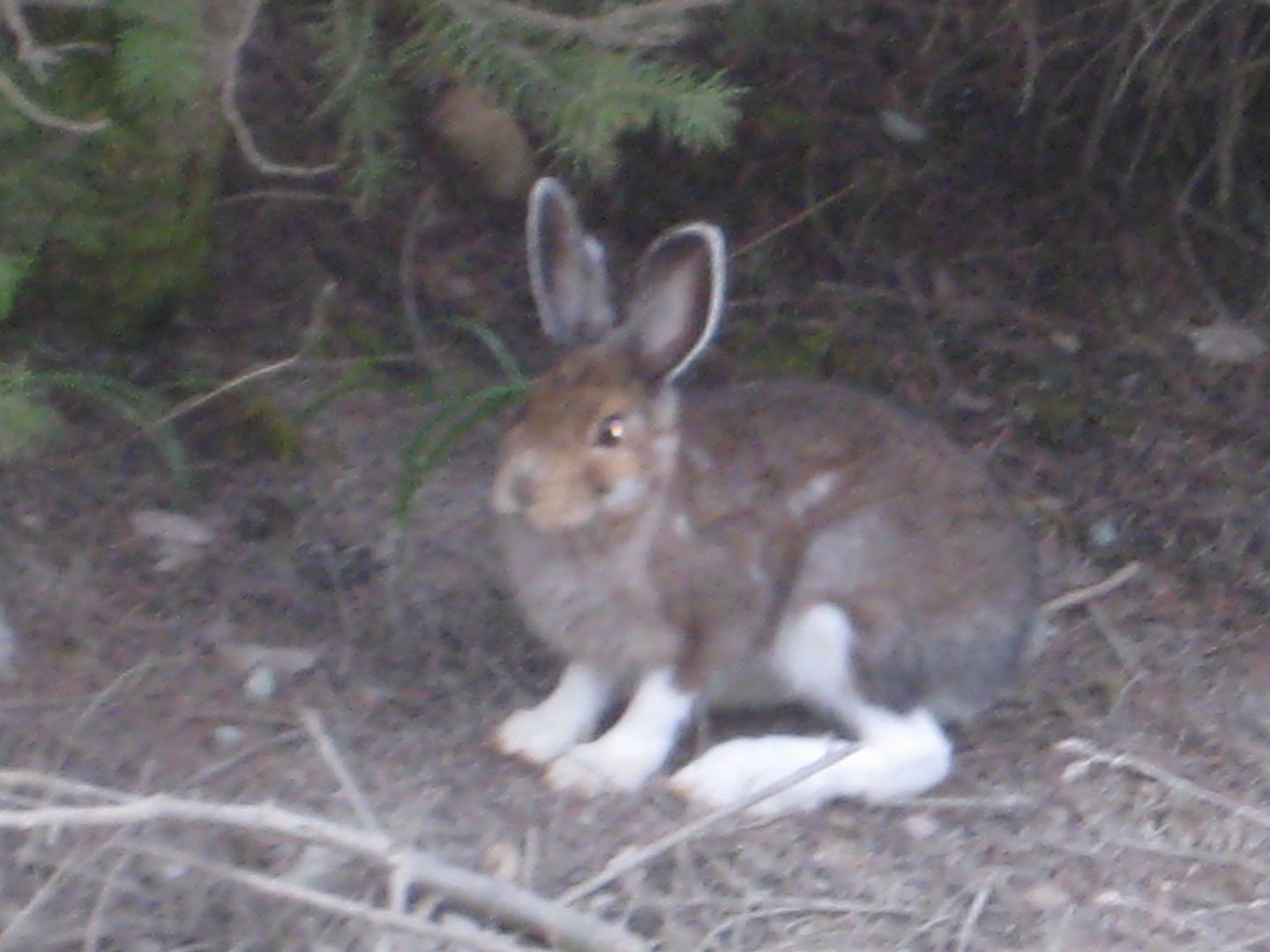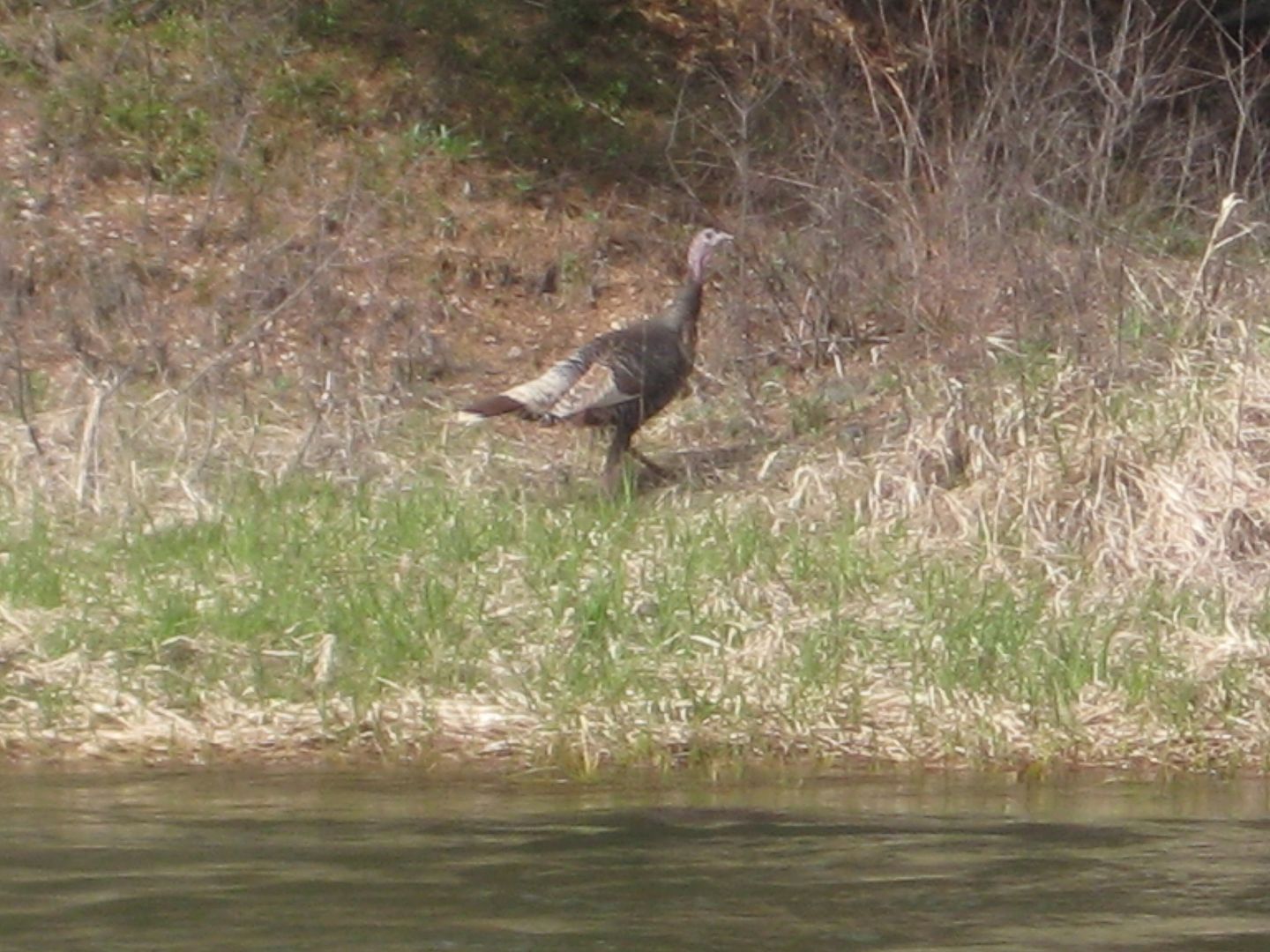 there's a ruffed grouse in there somewhere; the camera doesn't handle low light on a drive-by snap shot very well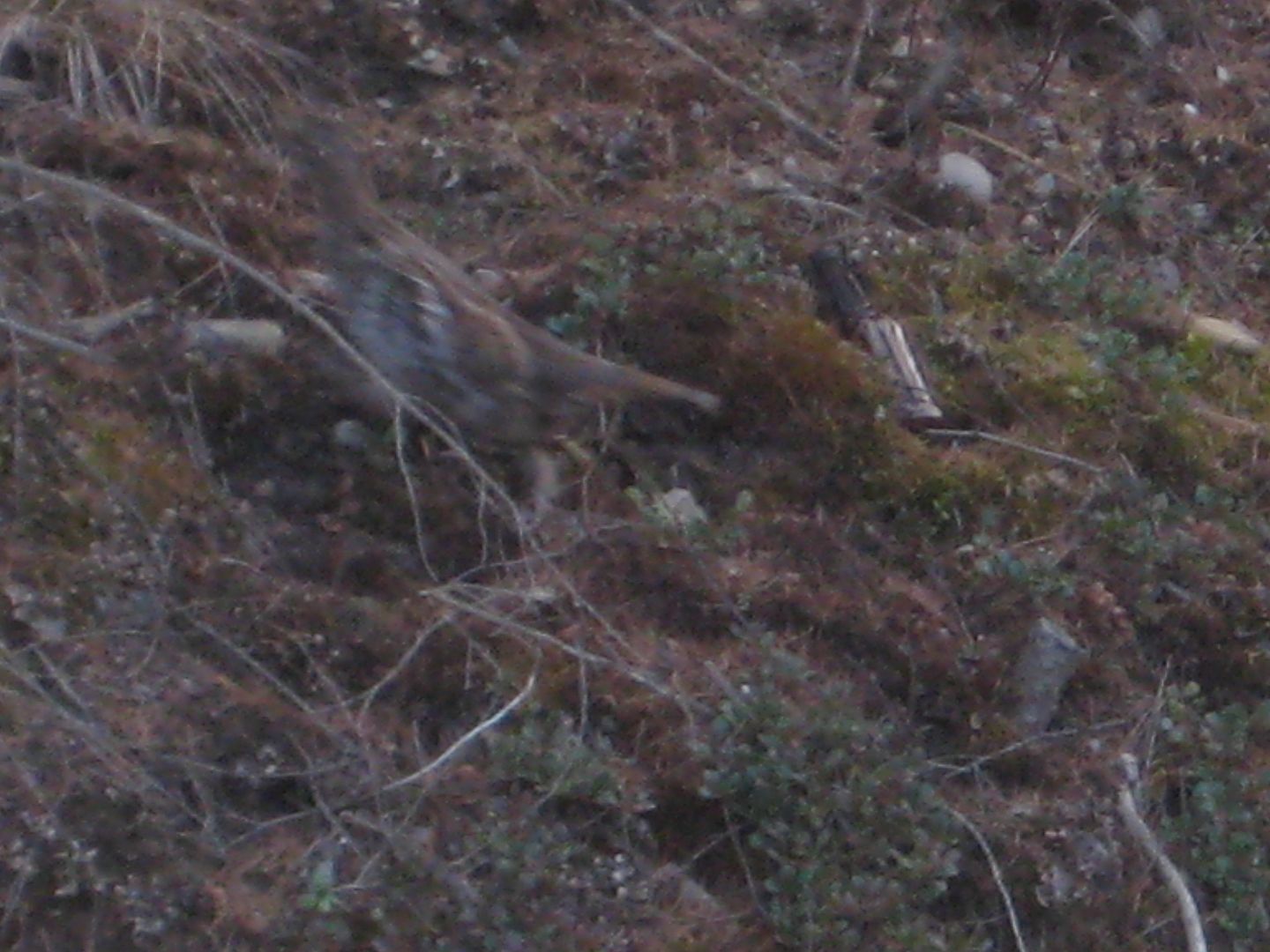 not nearly as much flora, yet, but the western trillium were out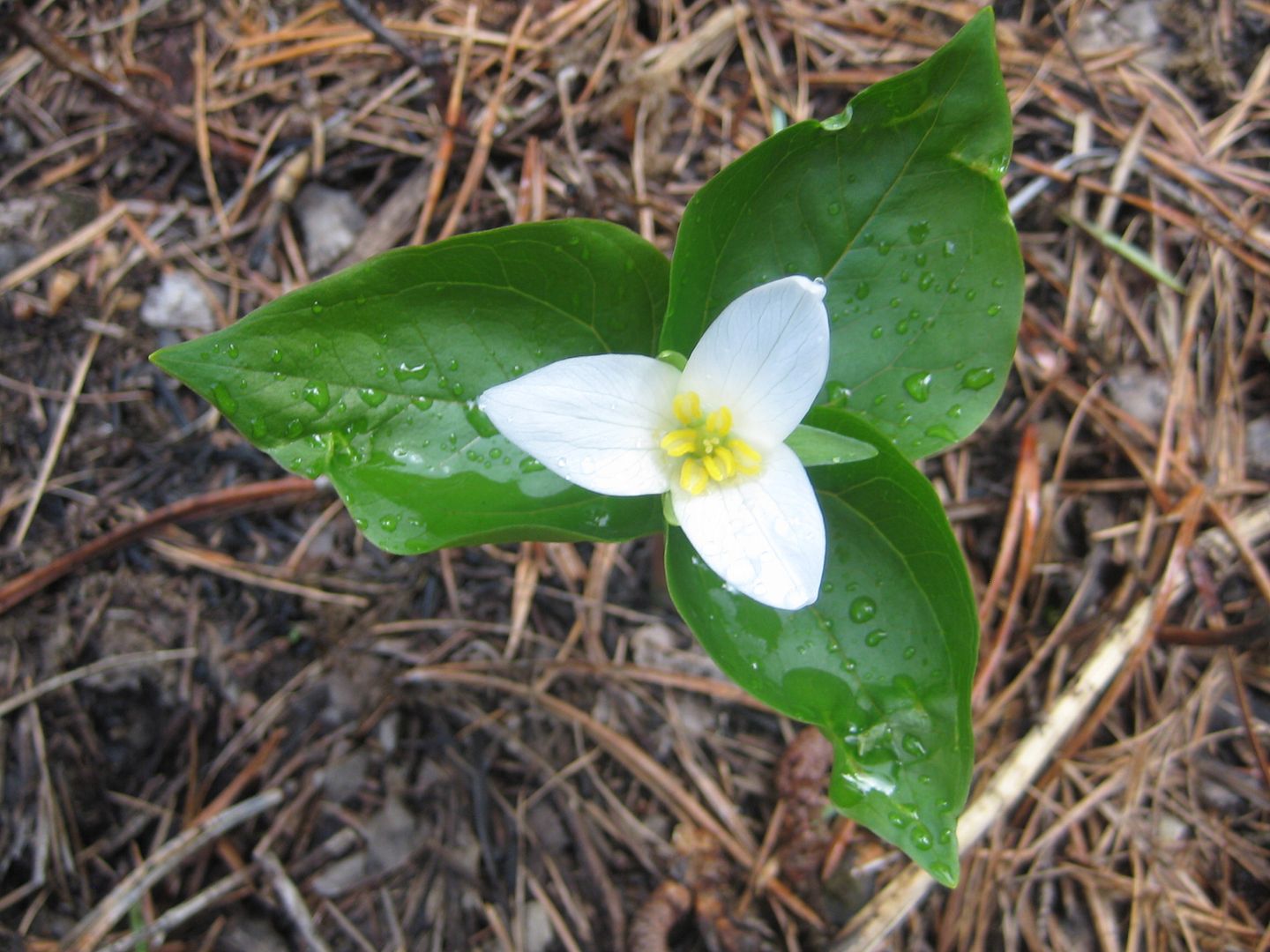 Countdown; channeling Dick Clark, Guy Lombardo and the Royal Canadiens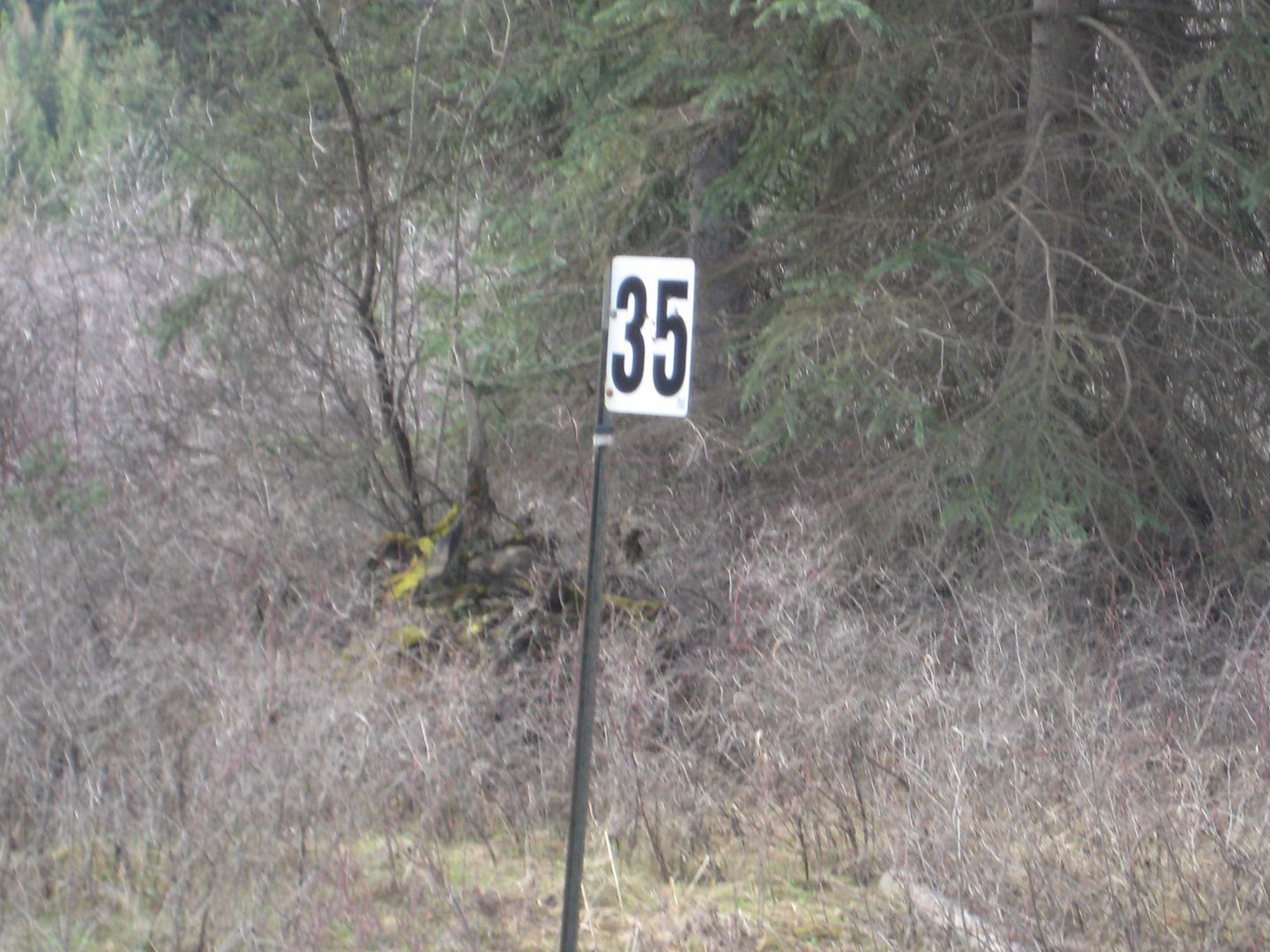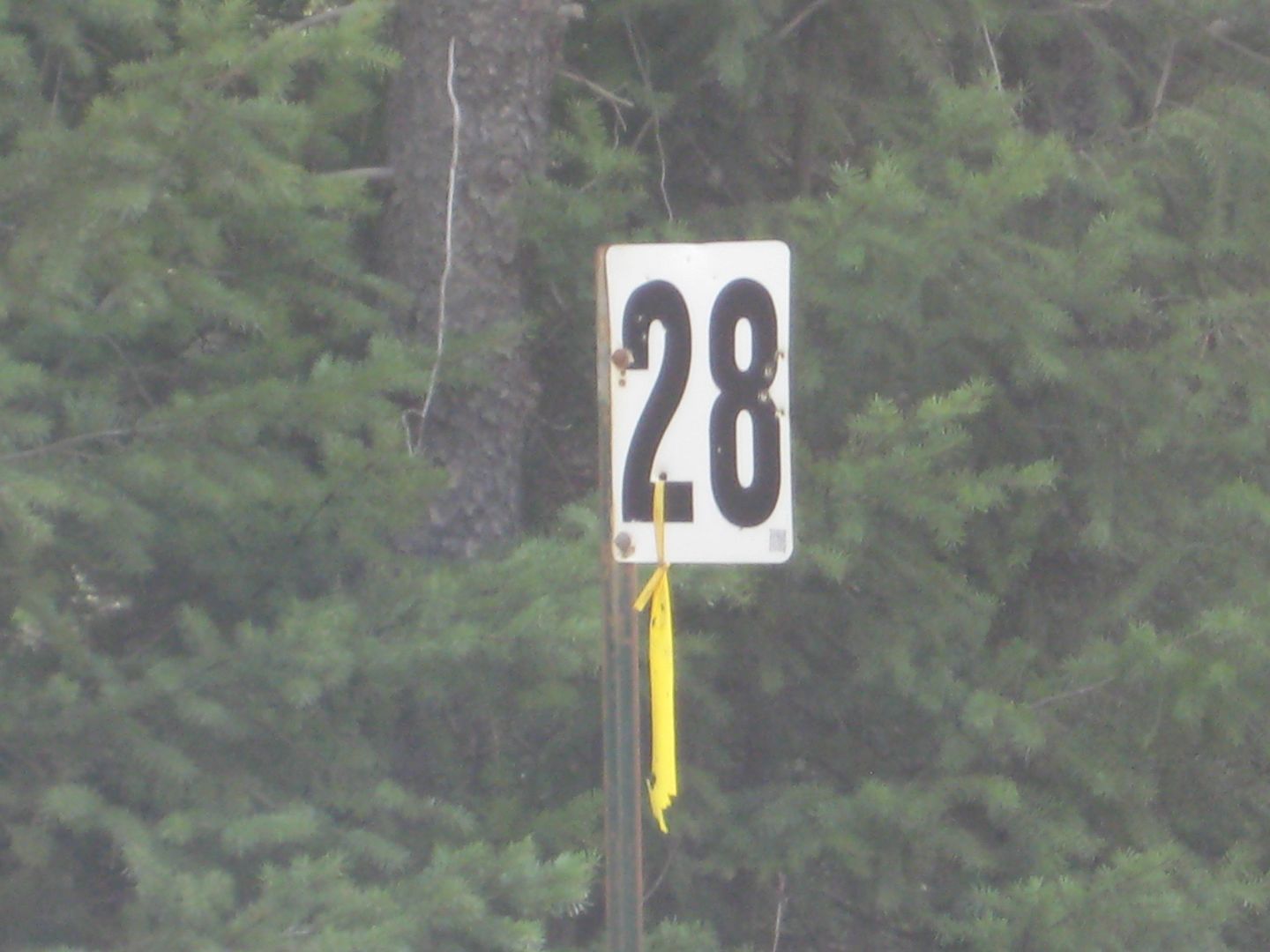 for whatever reason, halfway down you get this (good for about 1/2 mile in either direction)
this is the one you're looking for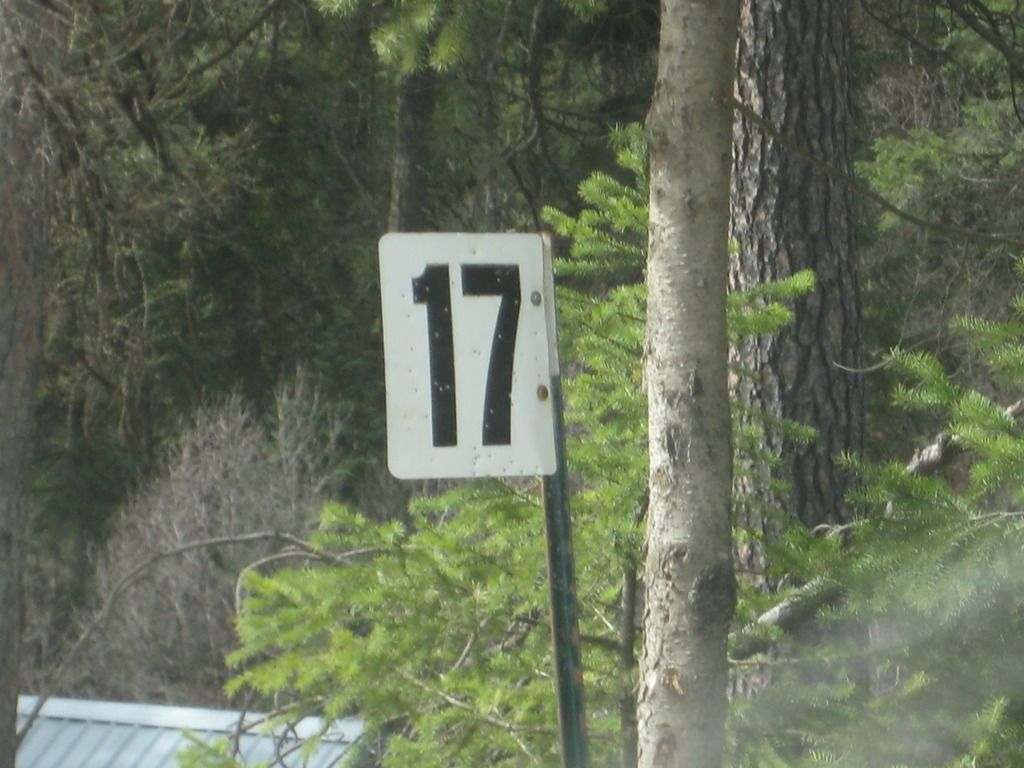 La Nina (legal from here on down)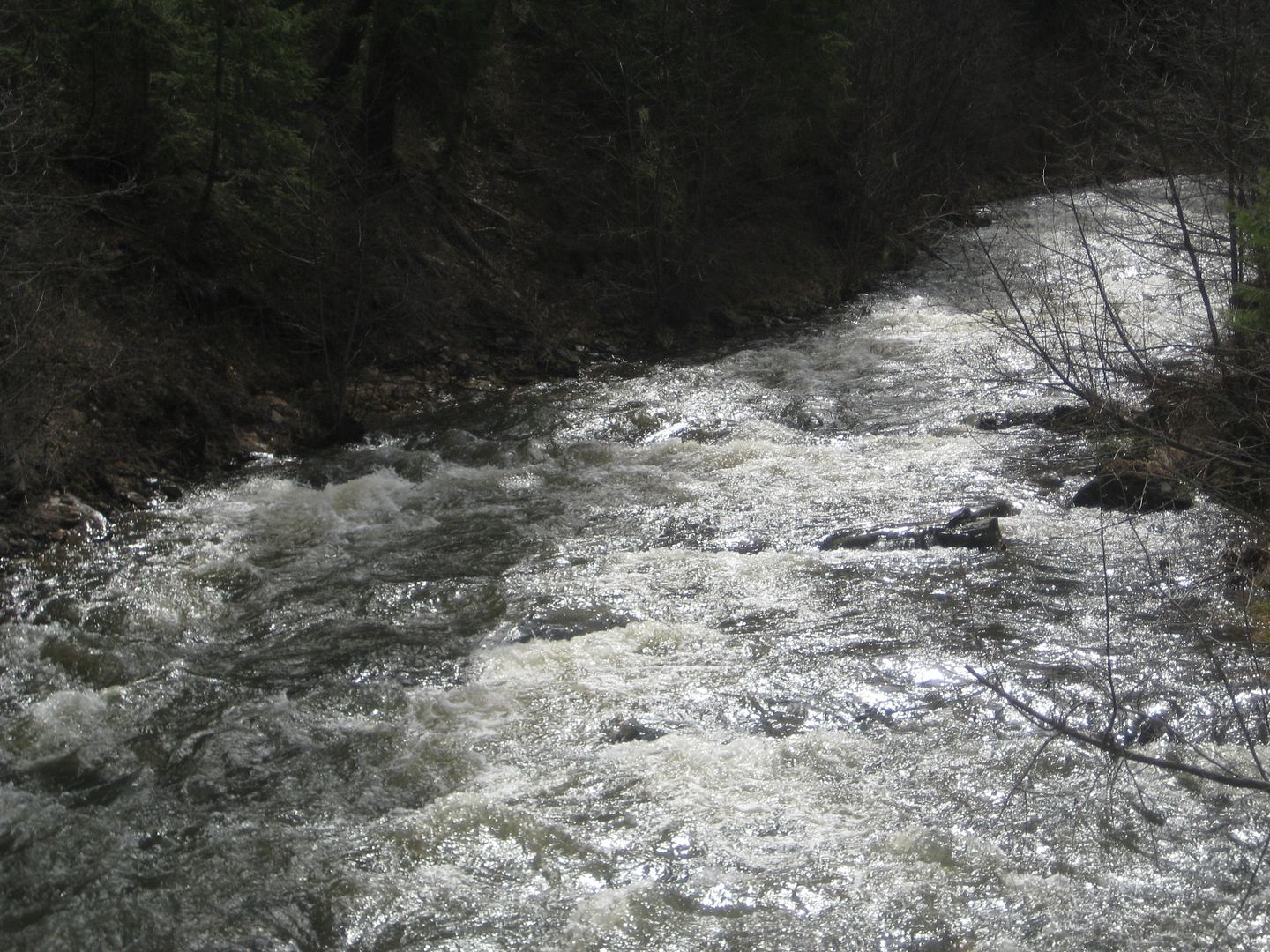 Honking pretty good thru here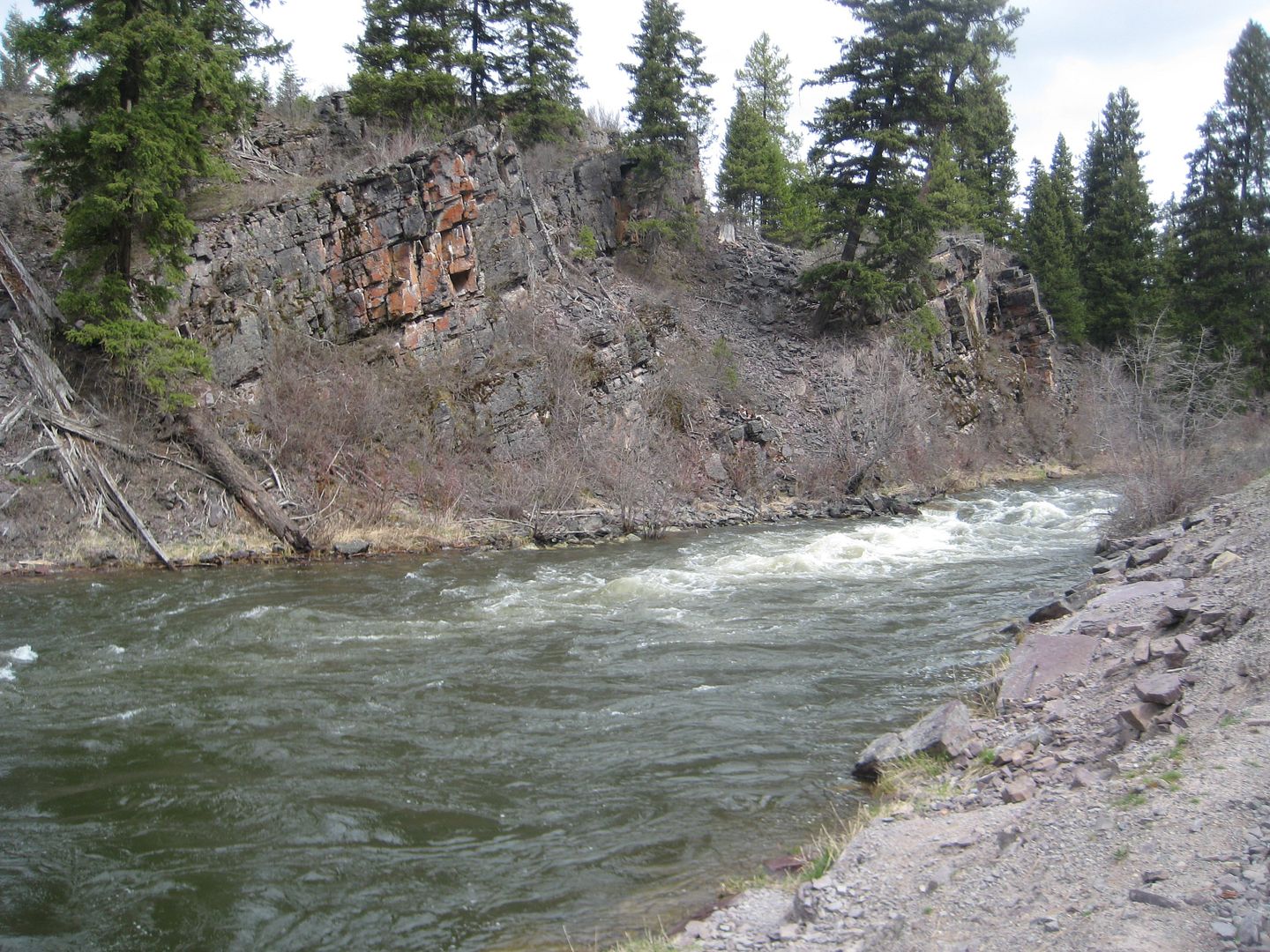 soft water along the edges looked like a better bet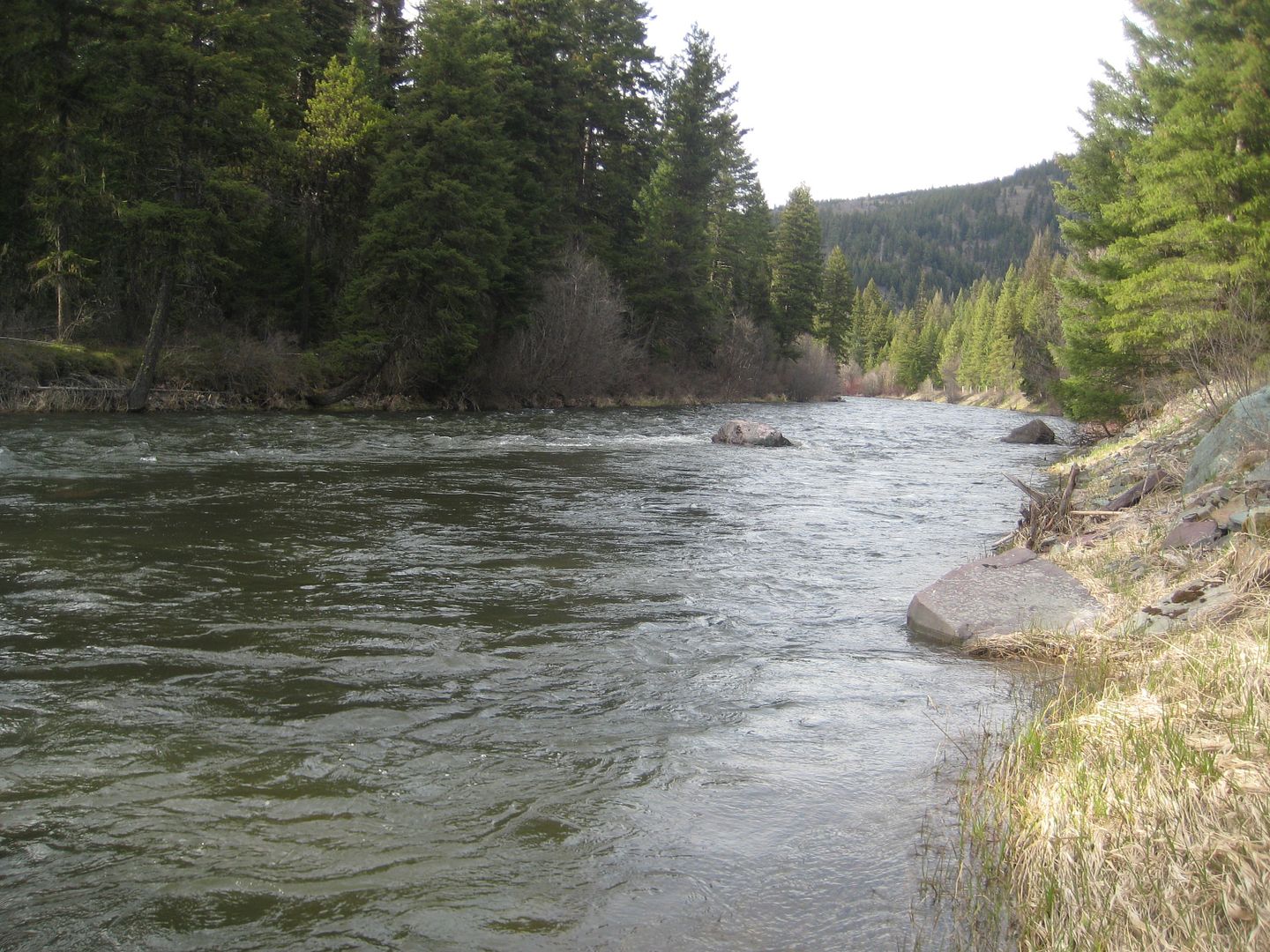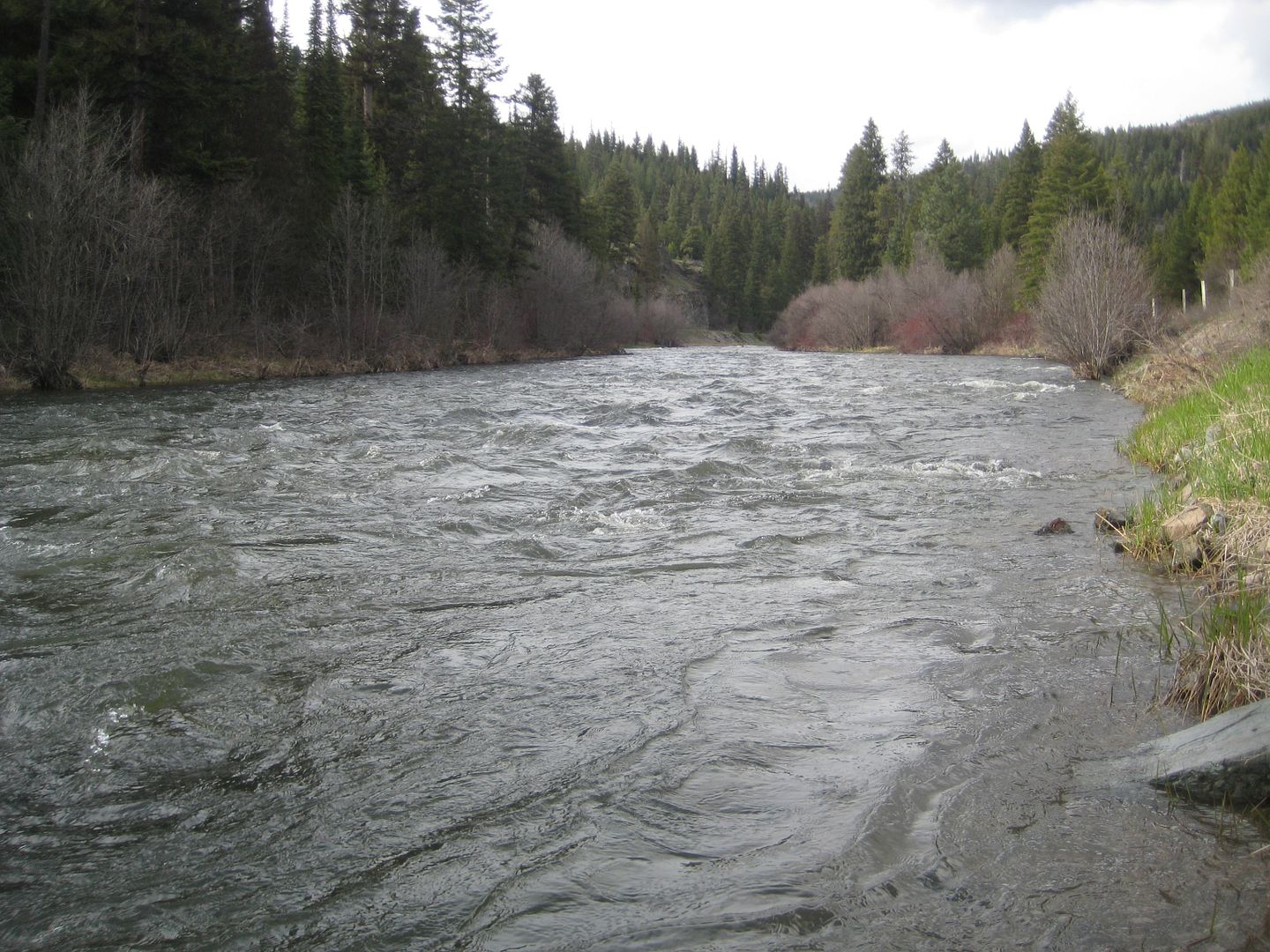 and it was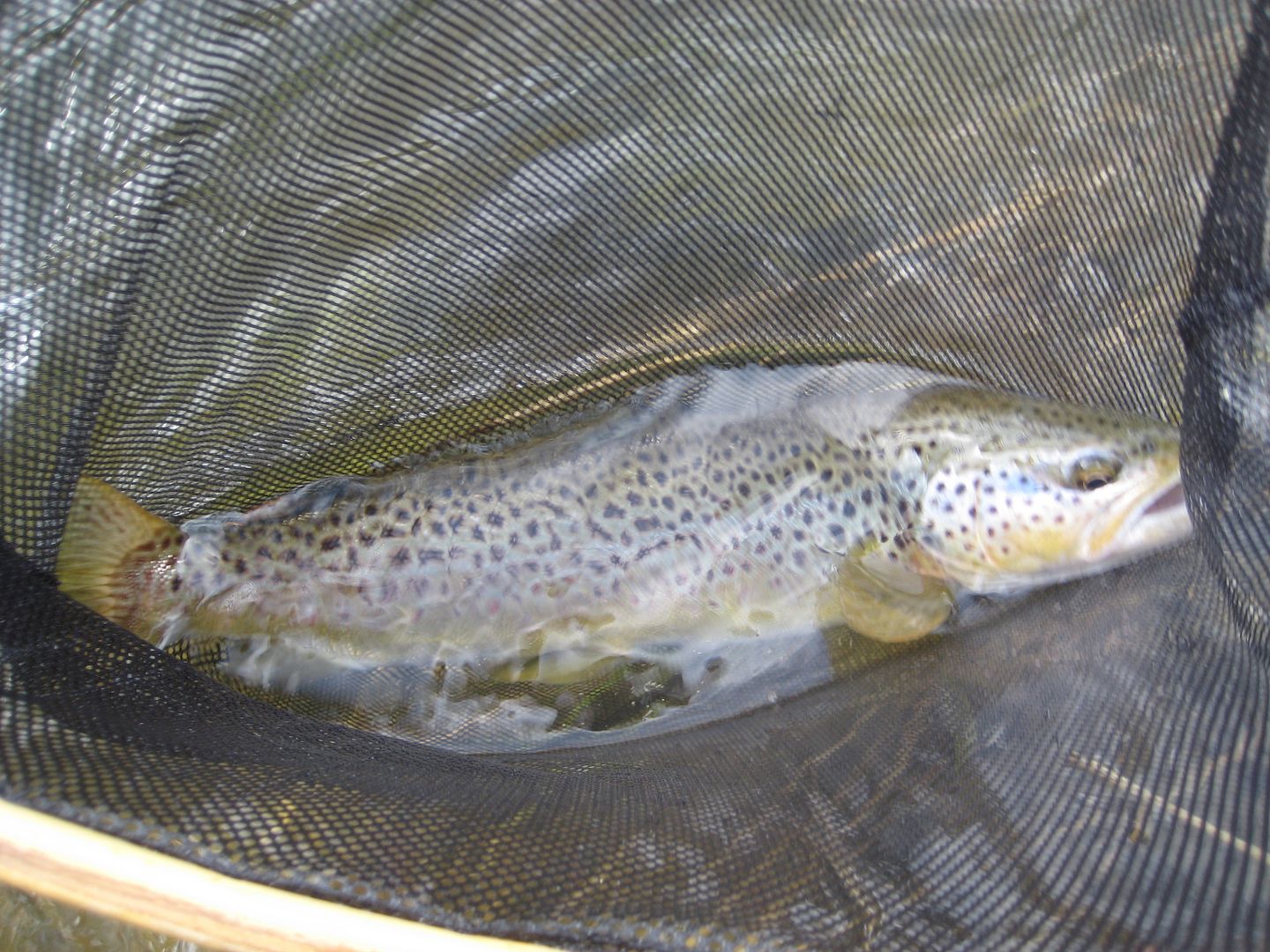 strictly browns on this trip; was hoping to see some 'bows up from the big river or maybe a cutt or two, but no complaints
road was closed due to flooding from here on down but the topwater Jones was fed
on the drive out, hadn't seen these here before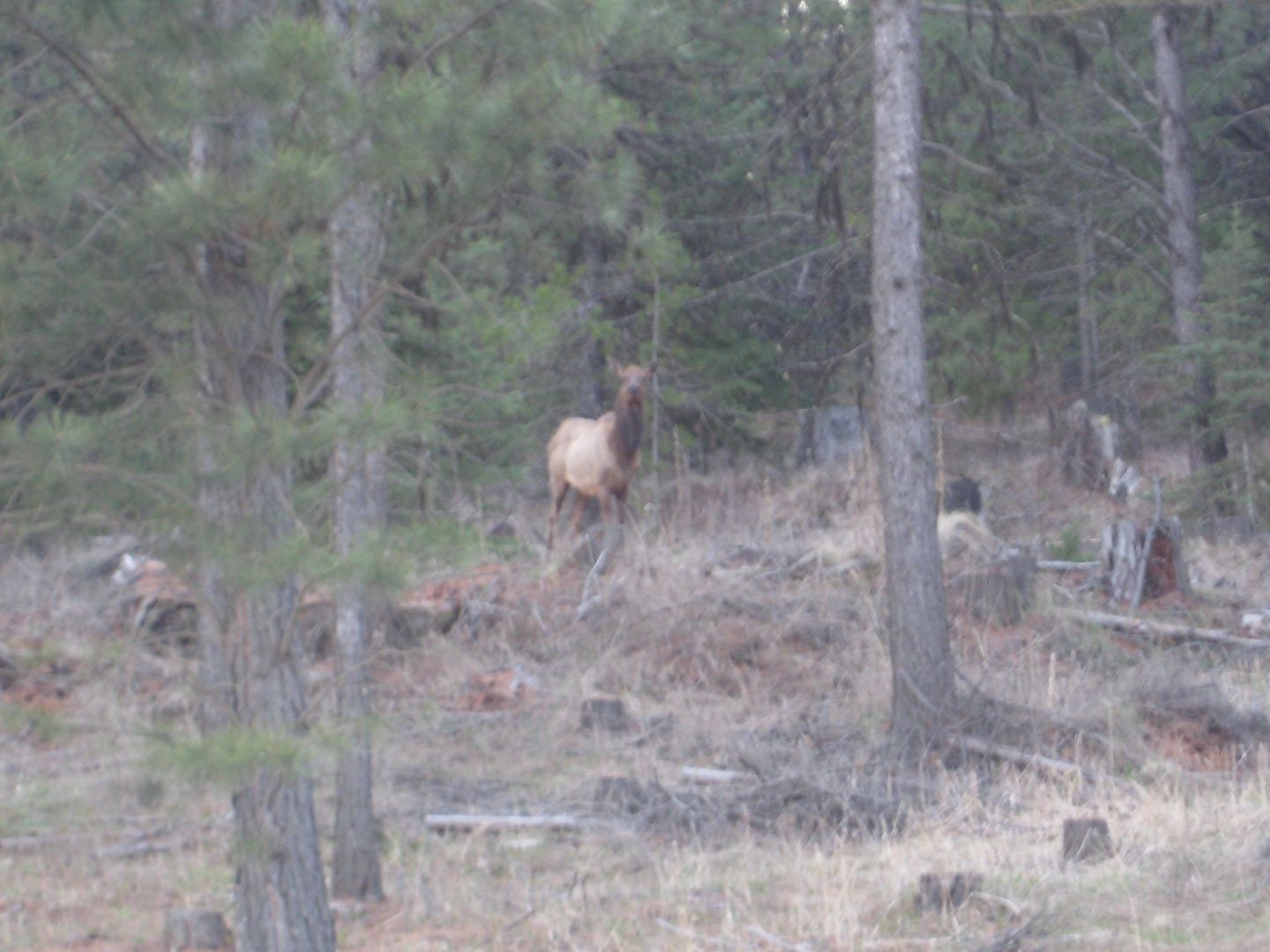 200 yds further up and you can't swing a dead cat without hitting one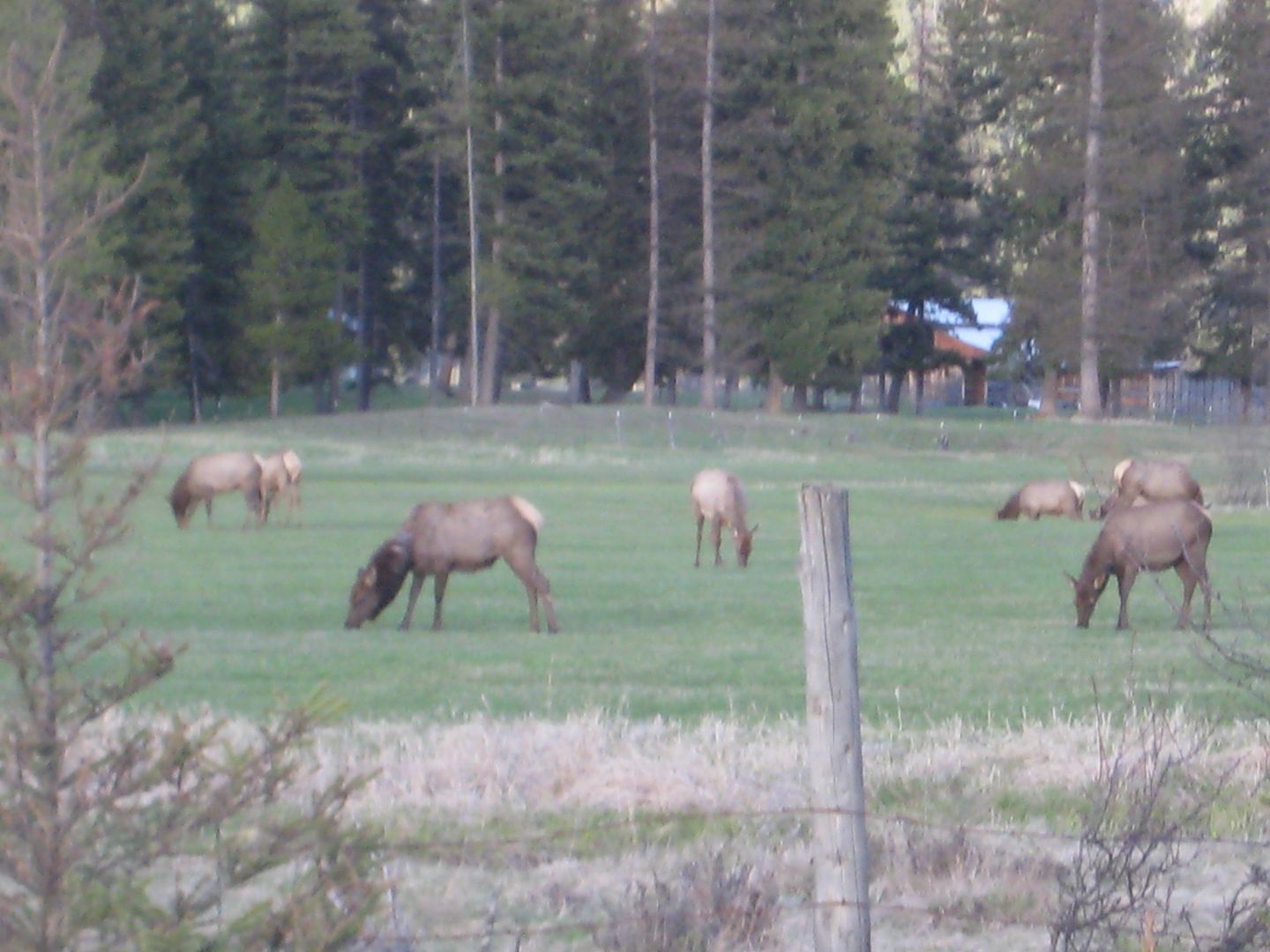 never got within 10 degrees of freezing so I think I made the right call. Did I mention it's been a wet spring?