- Mon May 22, 2017 10:31 pm
#677030
Ice off has become one of my favorite seasons here. There are many lakes nearby, but one lake at the head of the valley (about 1.5 hours north of the 420 bake), has some stupid fishing for Lake Trout, rainbows and brookies, with fantastic scenery....if you can get there. The first time I made the pilgrimage, I caught a 25" lake trout on a #20 Griffiths Gnat, and went through the fly box trying to find one that they wouldn't eat. About 2/3 of the time, snow drifts block the road, and the lake opens up and fishing drops off, and the CO and UT licensce plates fill the trailhead.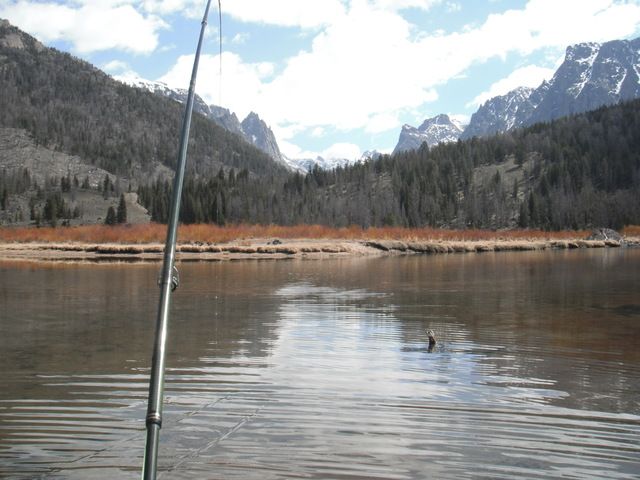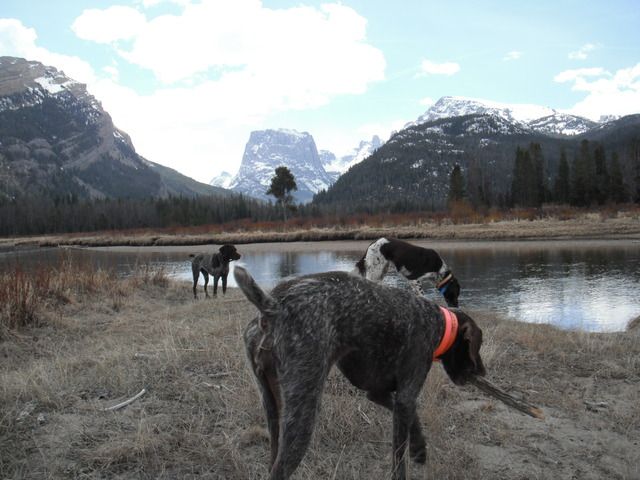 DSFK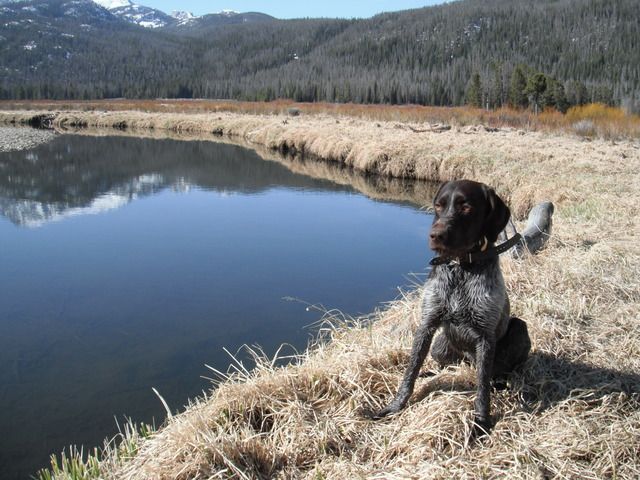 Such was the case this year. After one of the biggest snowpacks on record, the weather went from highs in the 30's and 40's to 70 for a week straight, and the lake opened up....but the road is still drifted in. Where to go…. I remembered a trip from when we first moved out, where I blindly stumbled onto some ridiculous lake trout fishing. So I loaded the boat and found the parking lot empty of trailers, and motored the 7 miles to the inlet. It took some farting around with i-pilot and presentation, but after that it was pretty much a fish on every cast with a sinking line and Clouser minnow. Fish were 18-25".... even dredged out an old oxidized ford fender someone lost years ago....
Did not see another boat, but wildlife was everywhere. Walked the shoreline to warm up found some fresh wolf tracks along the shoreline where the wave action the night before had created a clean slate.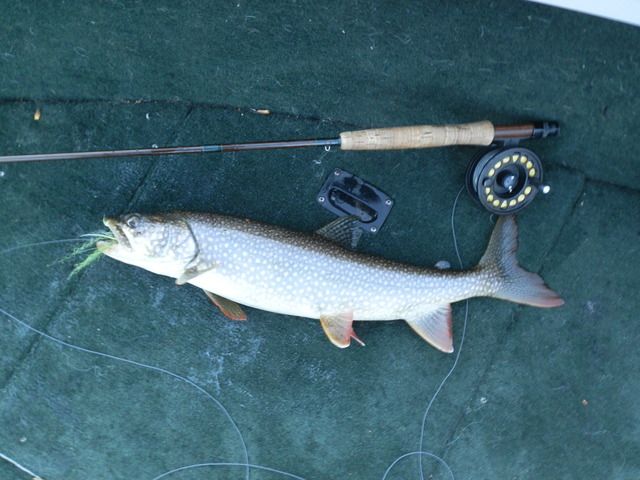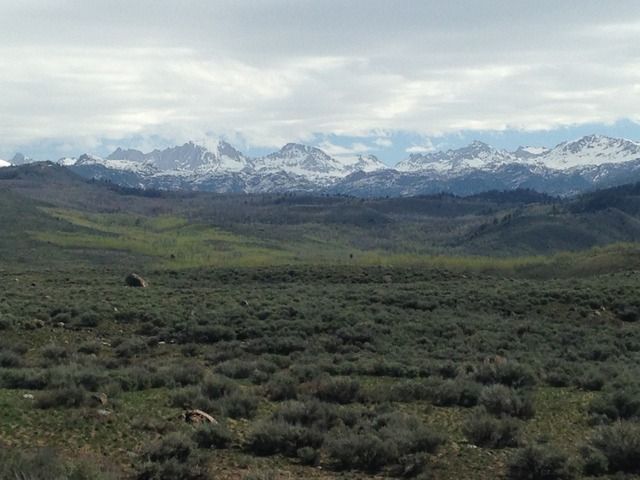 A fine 2 mornings.....