DISCLAIMER: There is a lot of shit to sort out on this, and my recollection ain't what it used to be. I graduated from the SOBF School of Photographic Arts, so I'll defer to Sakonnet's work behind the lens for really good pics. It appears I can still do 3rd party hosting through photosukit, so I'll share some of mine. This may or may not be okay throughout this TR. Some of the pics I'm sharing were posted on fecesook, most were not. So you that think that place killed Teh Suk, can blow me. I may have breeched a bit of etiquette by posting a little there first, but I'm lazy, and frankly wanted to enjoy this extended trip. Suk it, btices. I took an easy out.
Short: I bought a truck and camper out west, Sakonnet and I flew out, drove cross country, and did some huge style fly fishing in various states with some of you lot.
Long: In Feb, bought a kick ass 1974 Ford F250 High Boy from a really good dood in NorCal. He took delivery of a Four Wheel Camper bought from a chick in Idaho. Initially, she thought I was a crook, and wouldn't deal with me. We sorted things out, and this thing got freighted from Coeur D'Alene to Redding. John married everything up, and got the vehicle ready for the cross country trout route. Jose was kind enough to inspect/drive said vehicle in NorCal on one of his excursions to Wayne's, as well as lay out a really great tour of some fine waters on the front side.
2 days before departure. I blew my car up. Then the tow truck. Hope this isn't an omen.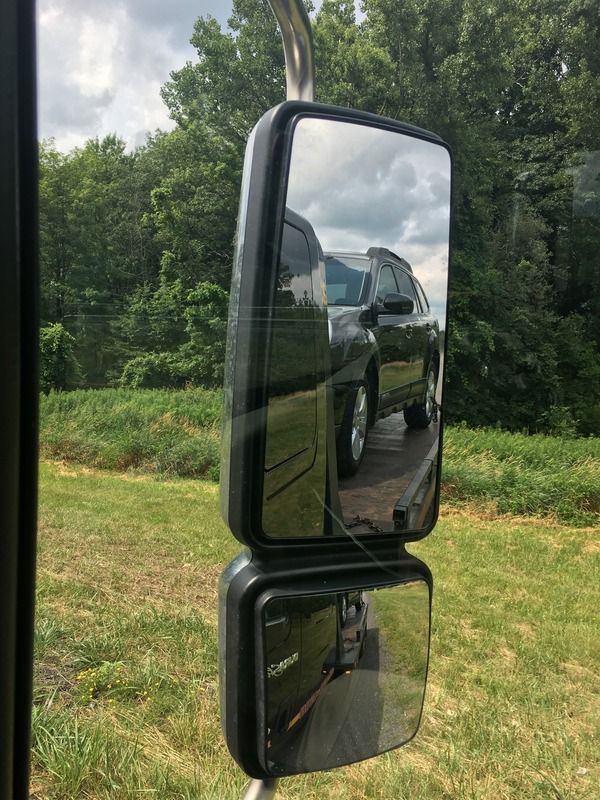 Four hours before flight time.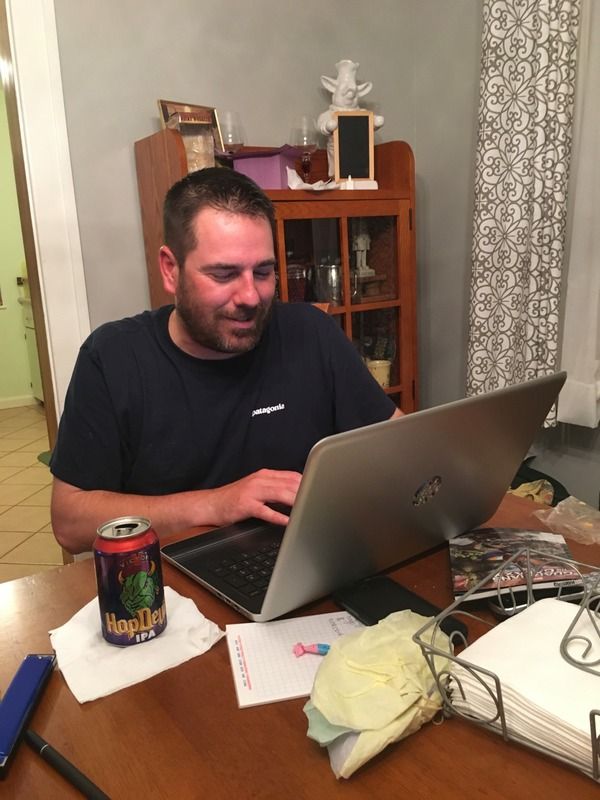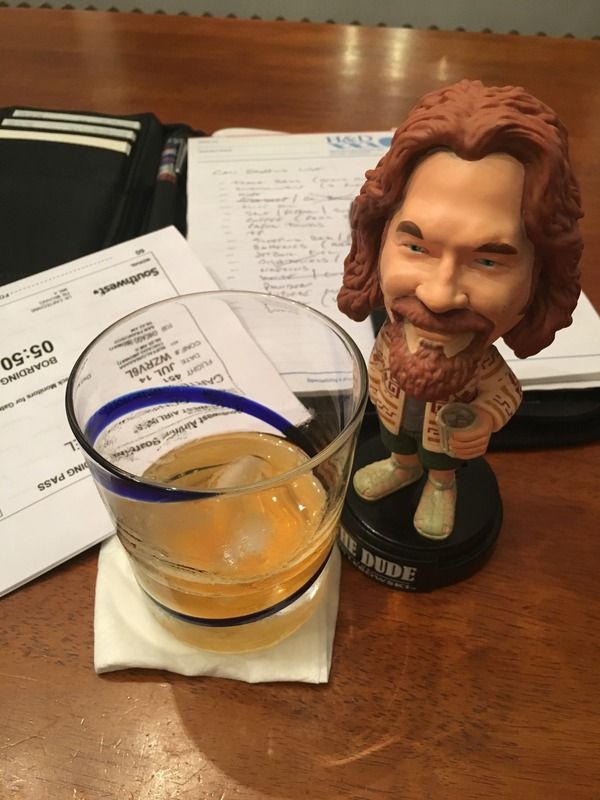 Day 1
AJ was a really big part of making all this happen. Destinations, timelines, guides, camping, meals, and entertainment. "I want you guys to book the earliest flight out here, so we can get up to NorCal as soon as possible." Our plans went to hell, when the truck he planned to pick us up with, met an untimely demise. This was a day after we booked red eye flights out of Buffalo.
"I'll meet you guys in Redding on Saturday at 9:00am. You're on your own."
No biggie. Hertz – you absolutely suck balls (more on those twats further down).
4:00 am came early. Especially for us northeast people who require a certain amount of sleep.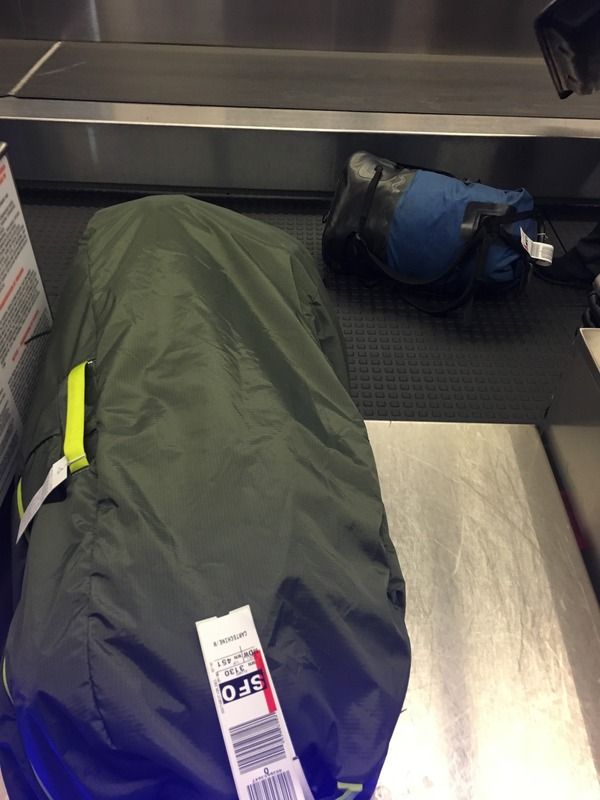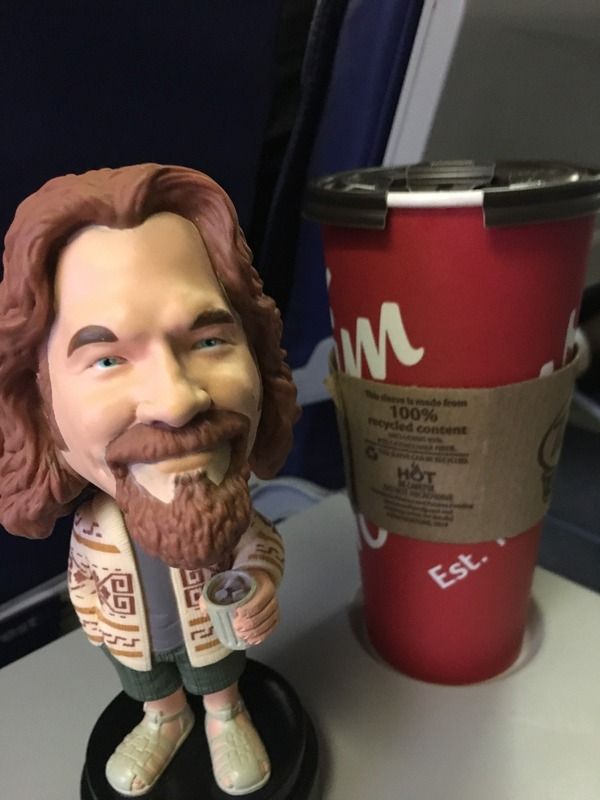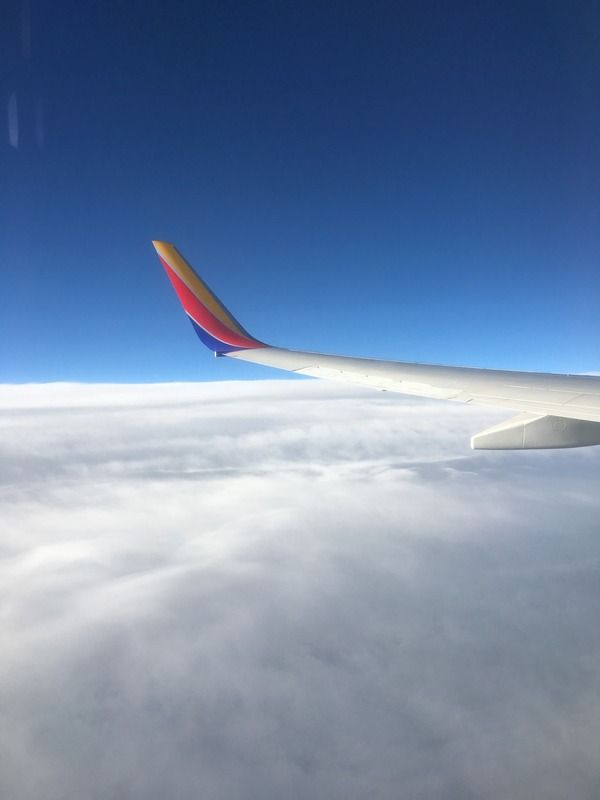 The flight into Chicago was easy. Even for me. We caught the connector to SFO, 2 gates down. Unheard of.
Back into the bird. Got split up with seating. I sat next to an Afghan that identified himself first as an American. Post 911, I really struggle with a certain faith (not fair I know, and something I'm not proud of, but I'm really trying). He was an awesome dood, and I enjoyed his company. He offered up a lot of info on SanFran, as well as a narration of what we were flying over. I was really excited he didn't try to take down the plane.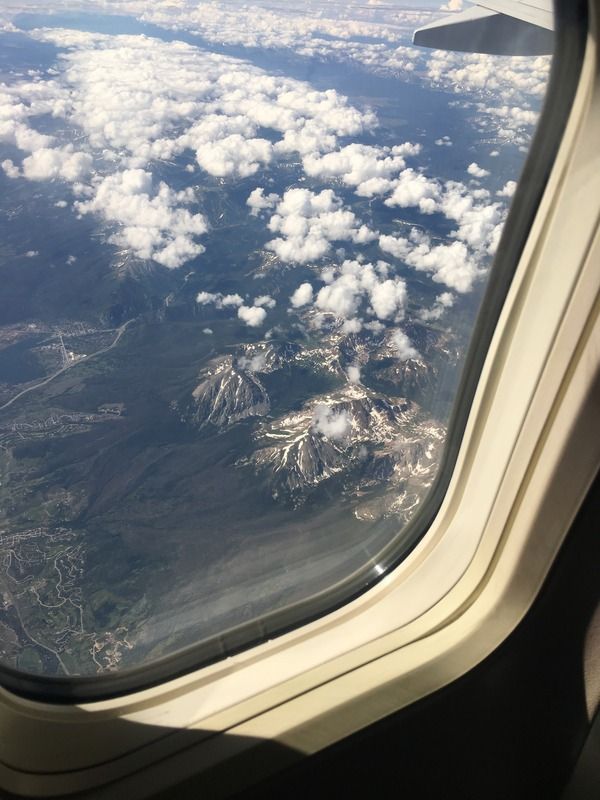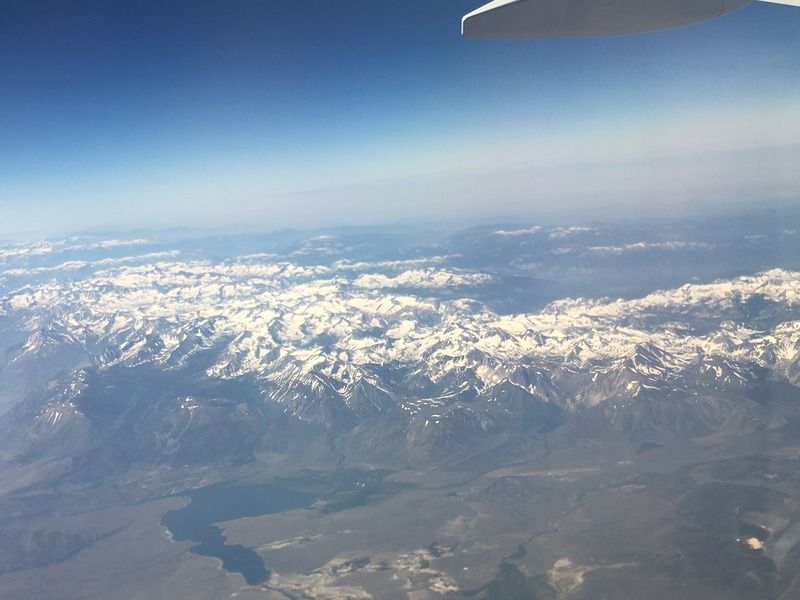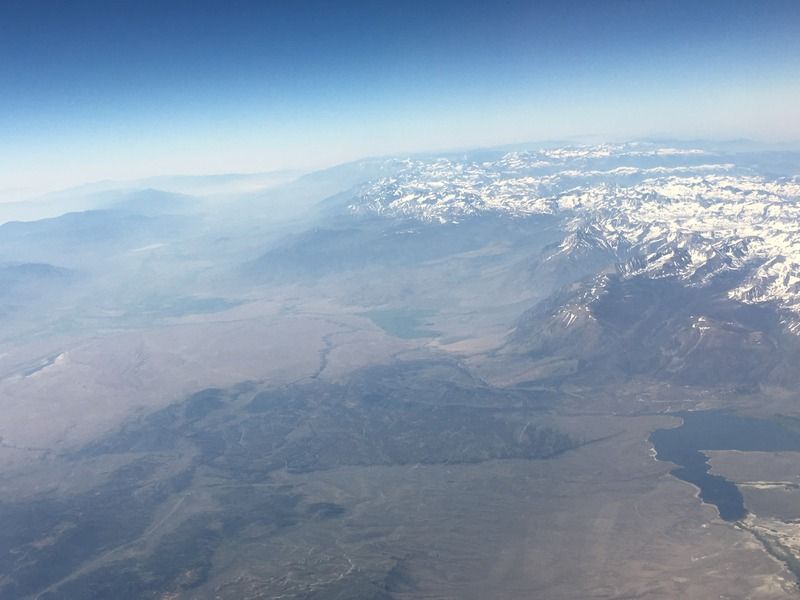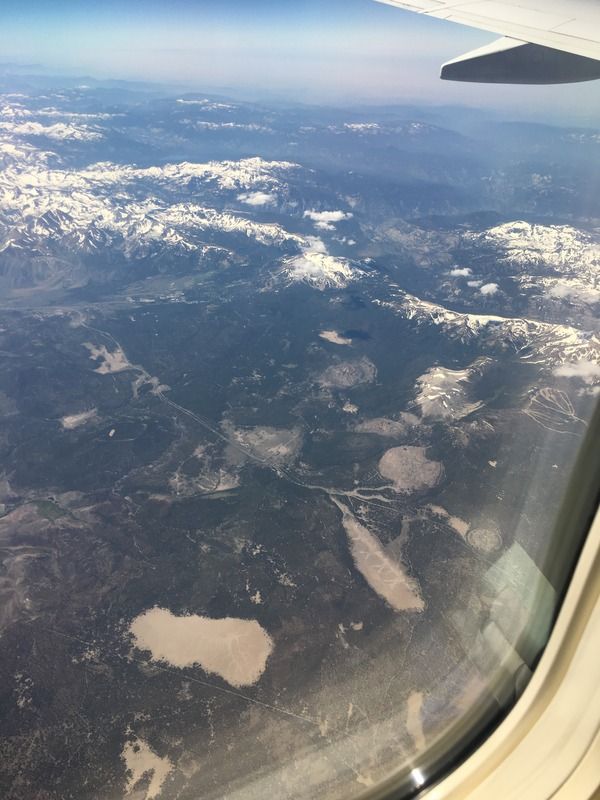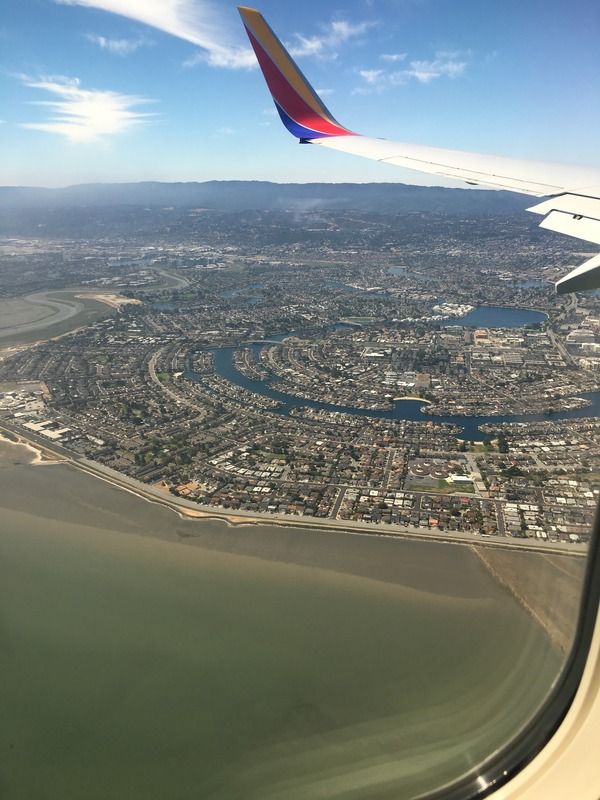 So, we're on the tarmac in Chicago. Saks is 2 rows up, seated next to newlyweds from Buffalo traveling to Napa. I hear this rip, and I mean RIP – and JZ is out cold, head tilted up, snoring like I've never heard. People are starring at him in disbelief and disgust. I laughed and took a picture.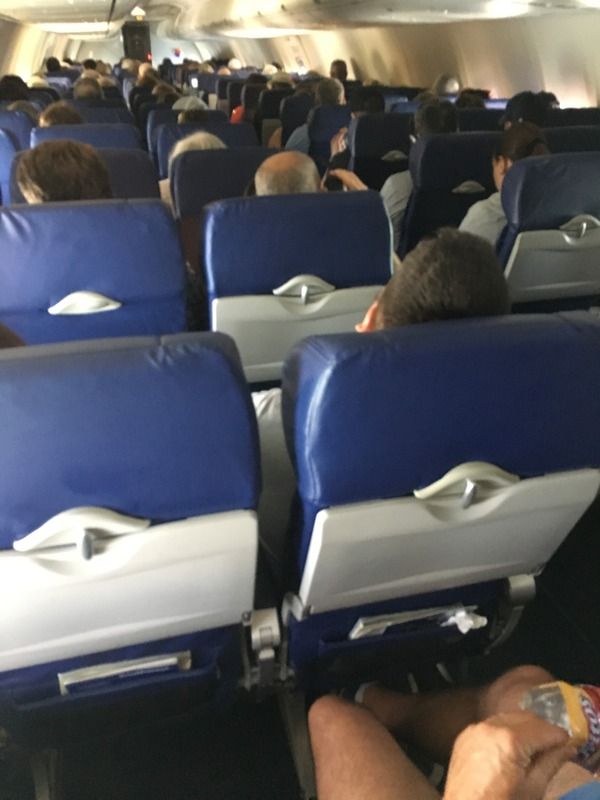 SFO is a hell hole of an airport. That's not factoring the fukking mexicanos or gheys. NTTAWWT.
Took us 4 hours to cross the country, and 2 fukking hours to get a rental car – WITH A RESERVATION. WTF, Hertz.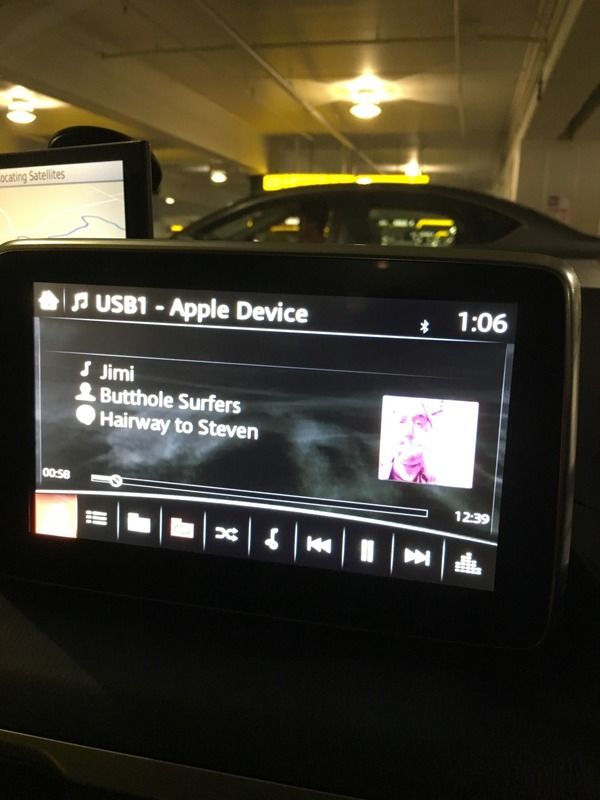 Seemed like a nice place – so why all the metal?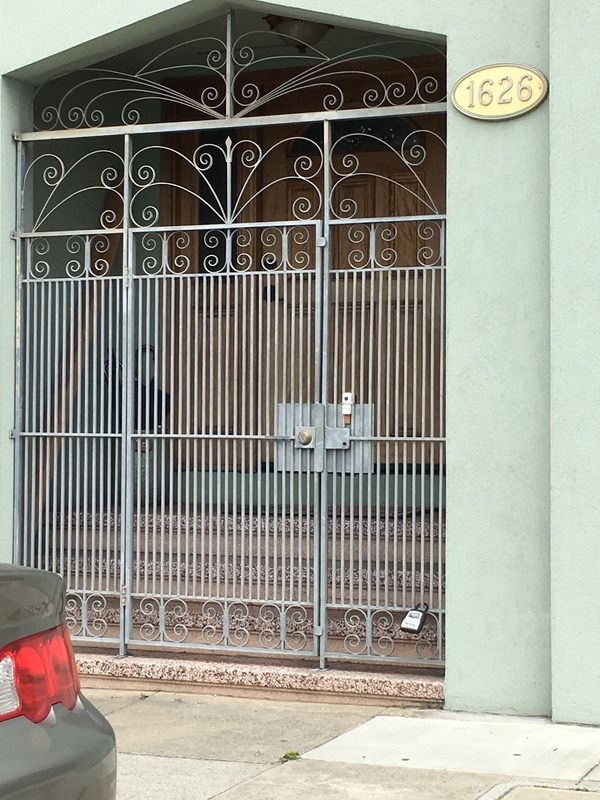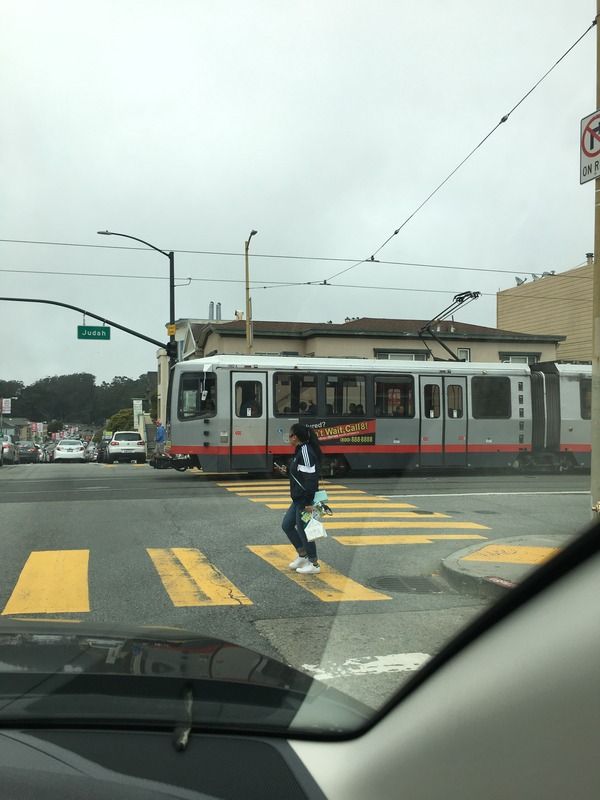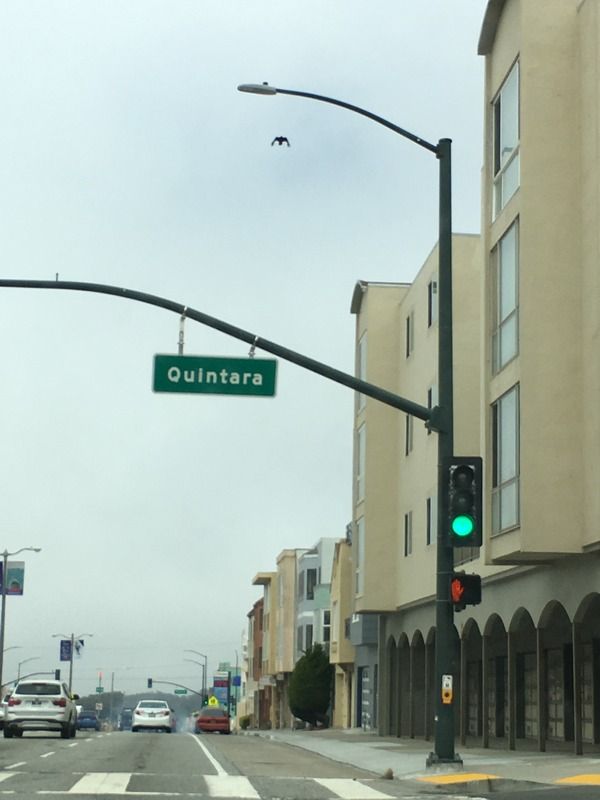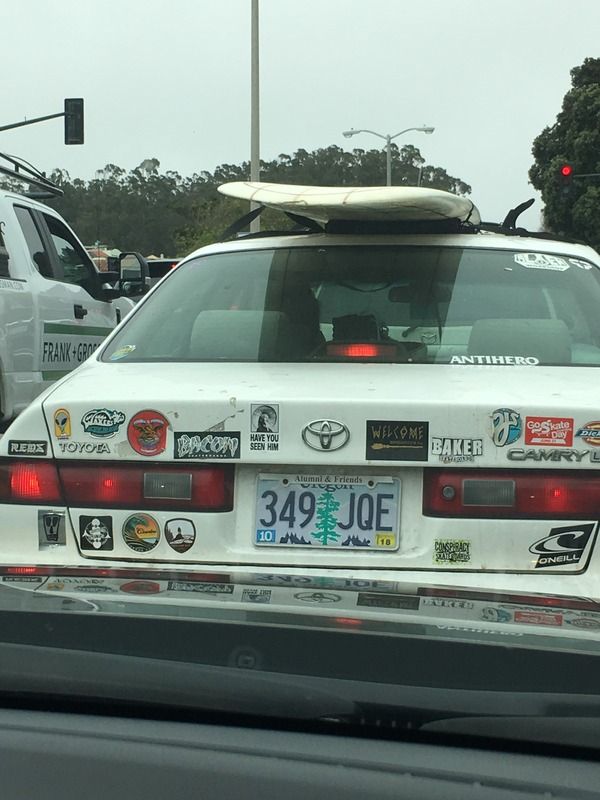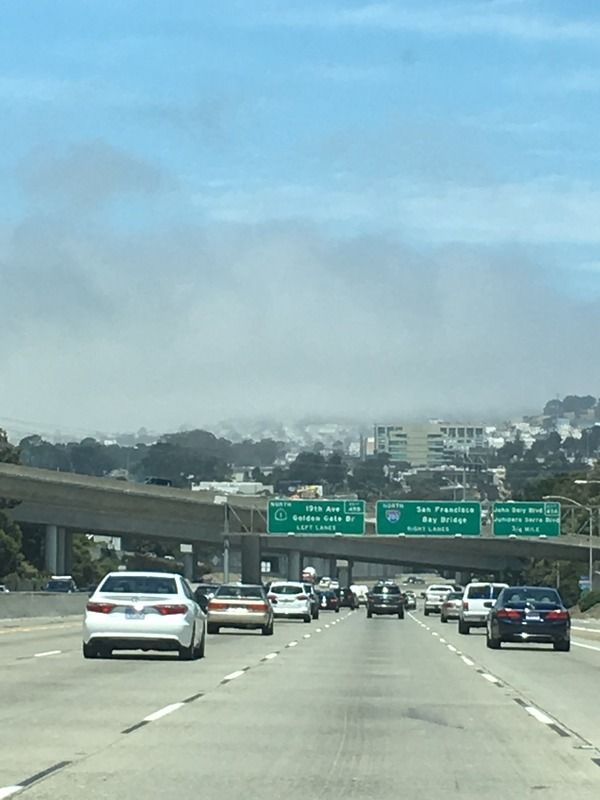 Lesson #1 in Cali – lines are all the rage. Line for the rental car shuttle, line at the check in counter at the rental agency, traffic, line to park at the bridge, line at the In N Out, line at Russian River, line at the gas station. I swear, I've never seen so many people. Waiting in lines.
Obligatory Bridge Stop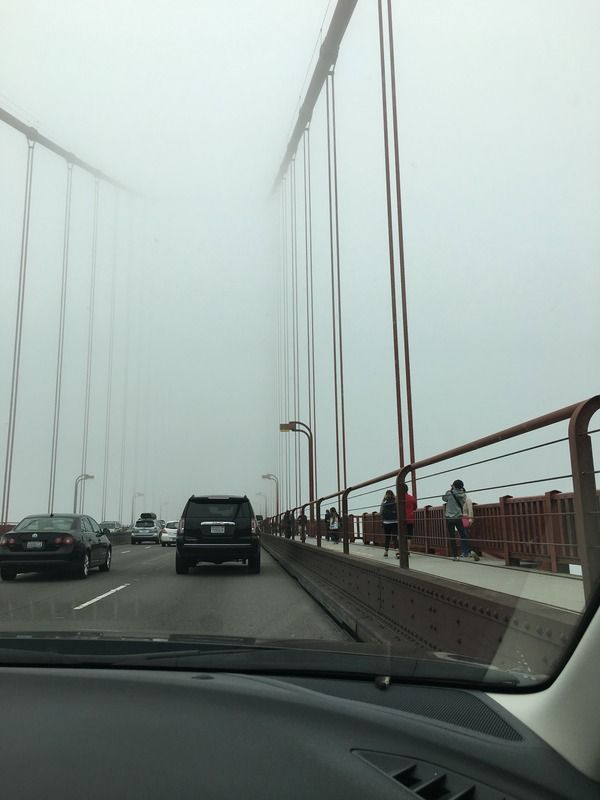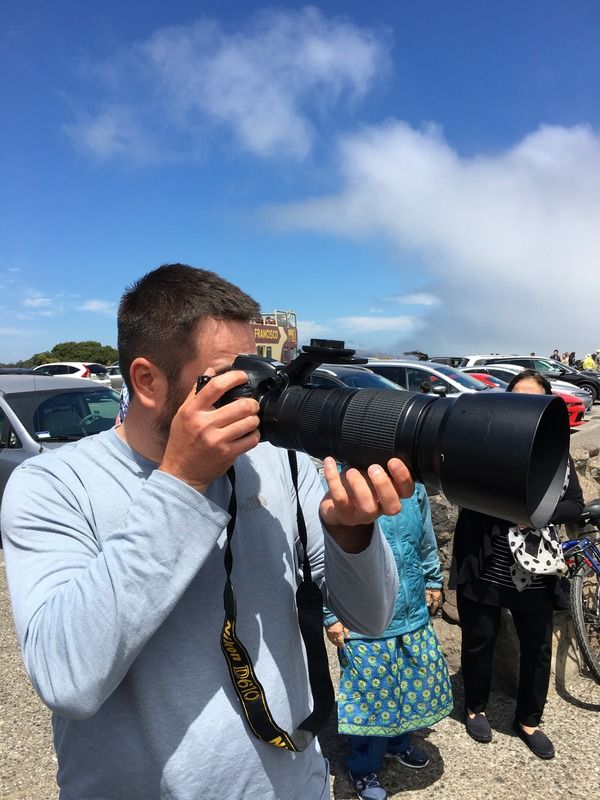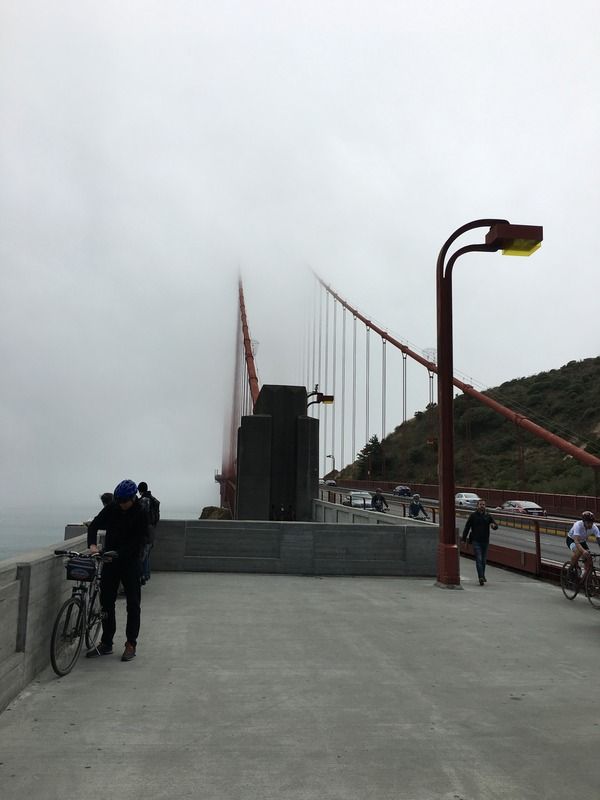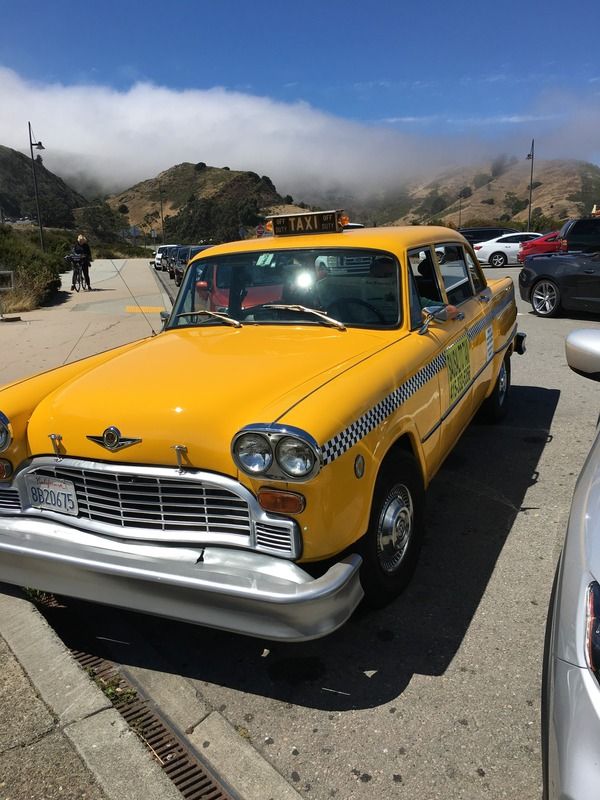 Lucinda's had no line, and served up ice cold Pacifico and a burrito the size of a fat girl's forearm.
More northward travel.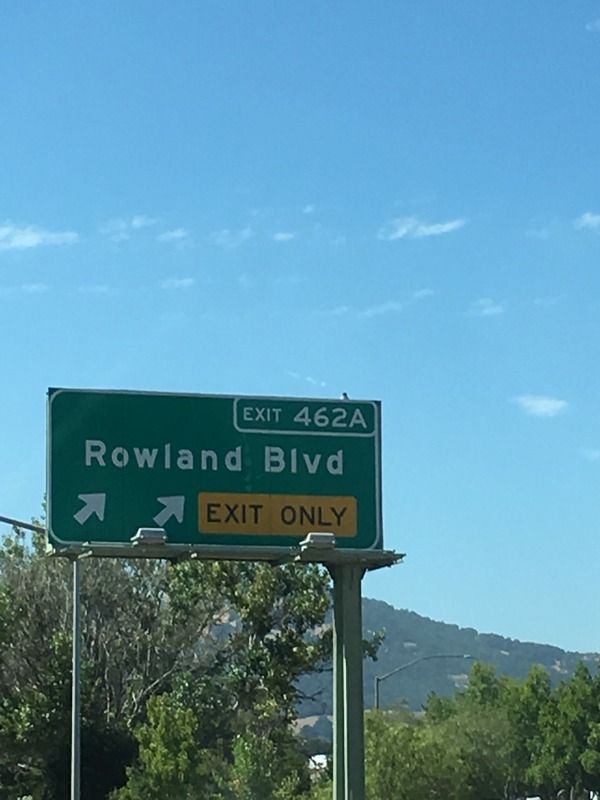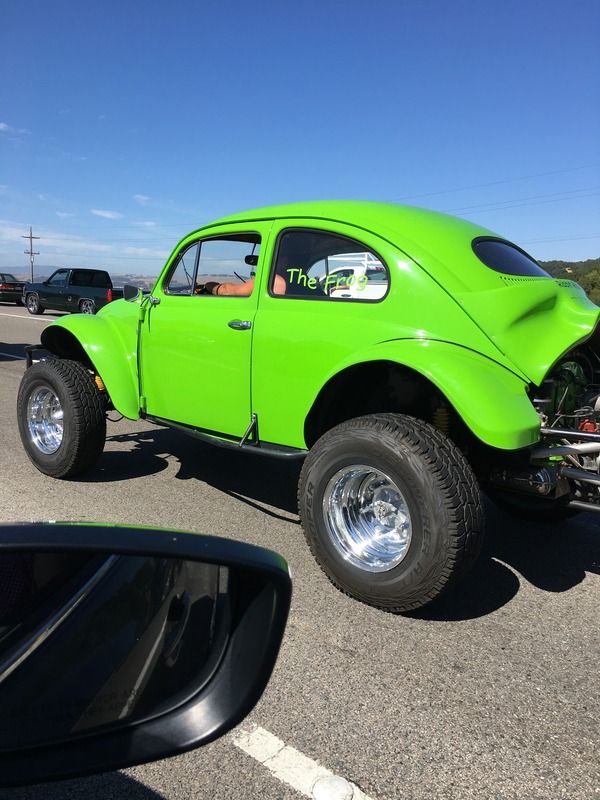 Next up, Russian River Brewing Co. Picked up 2 cases, and knocked back a pint.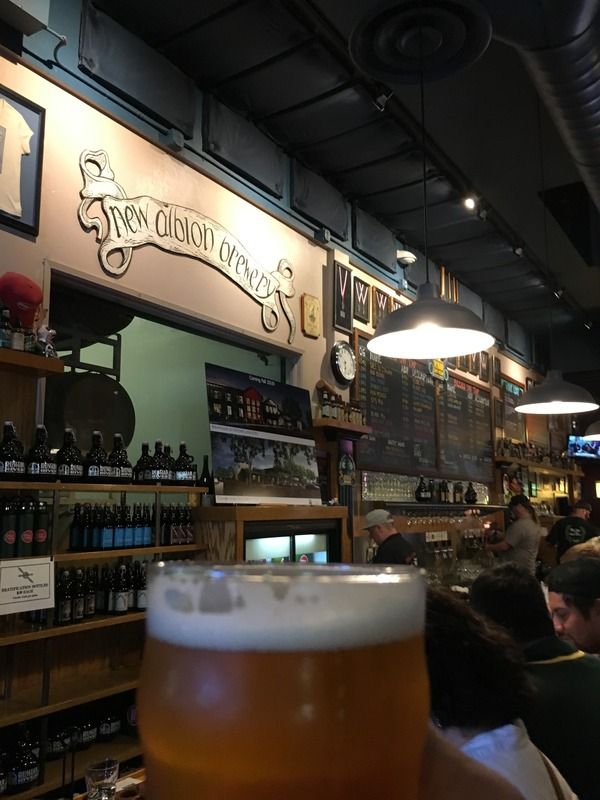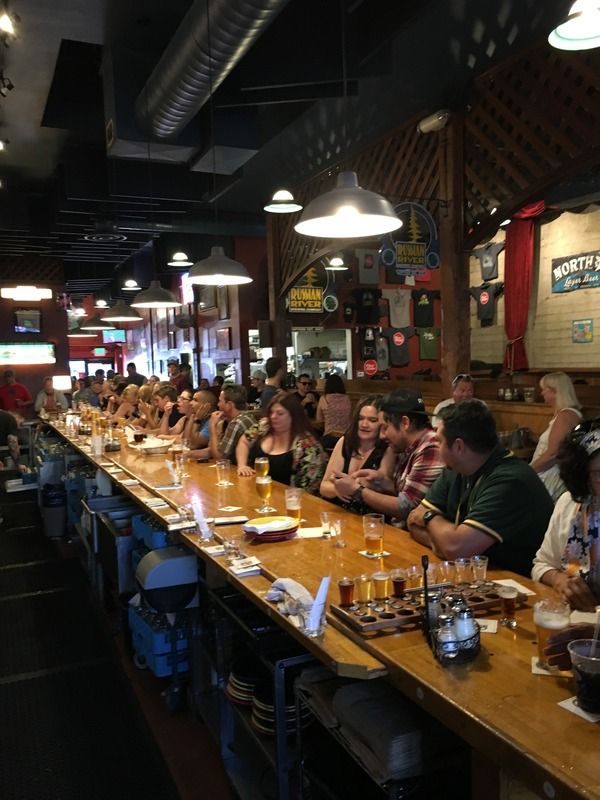 Napa was really cool to drive through. There was some scenic shit. And the first time either of us had seen forest fire remnants.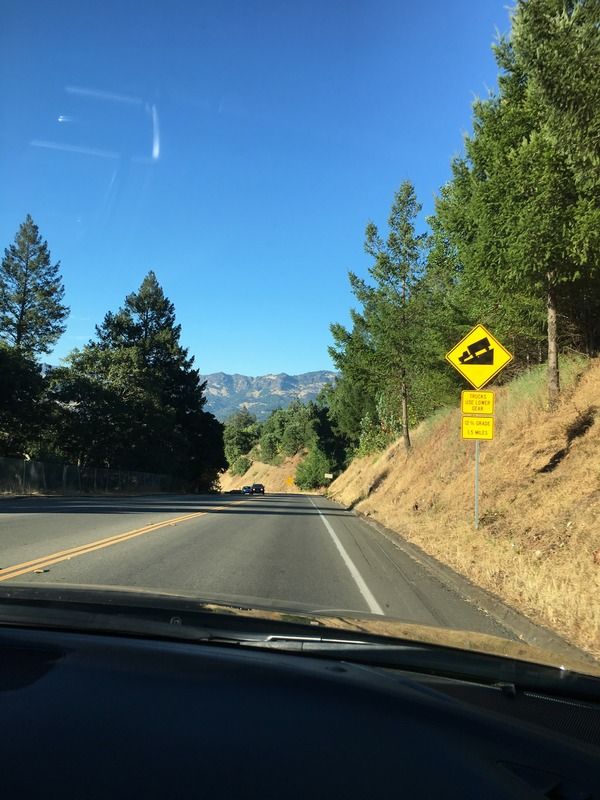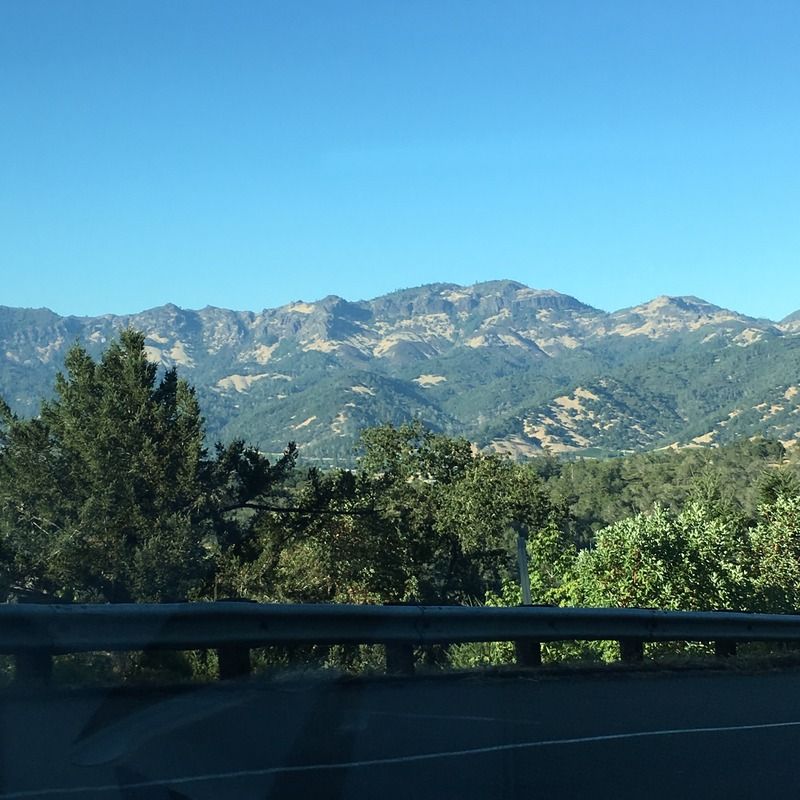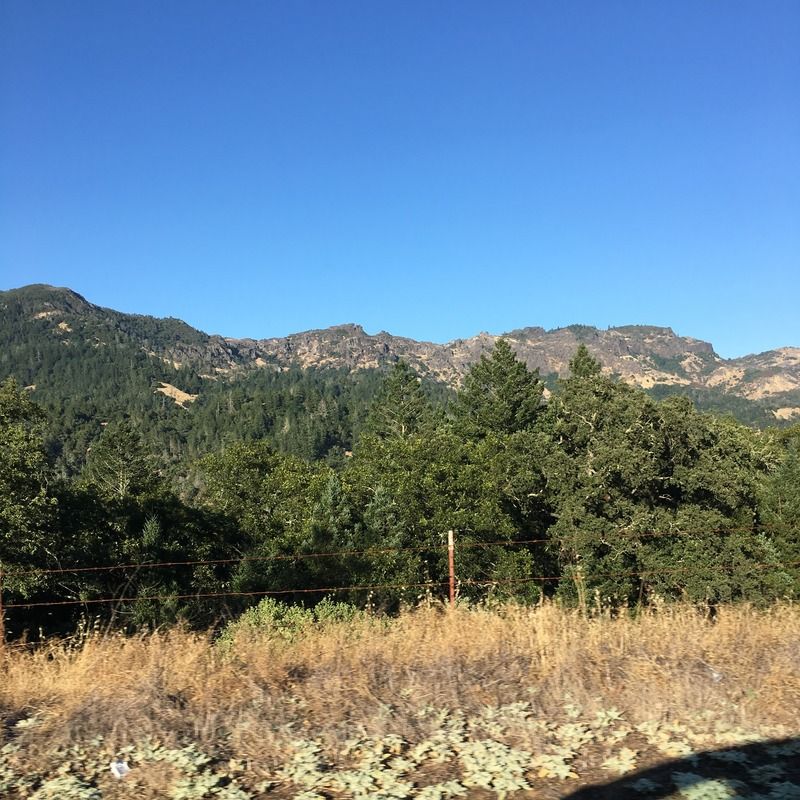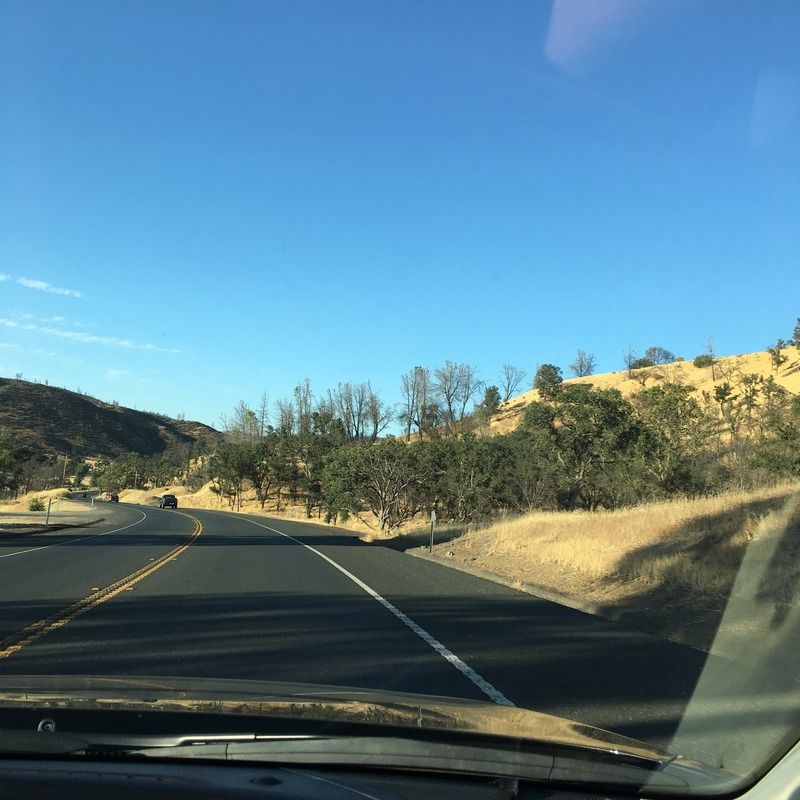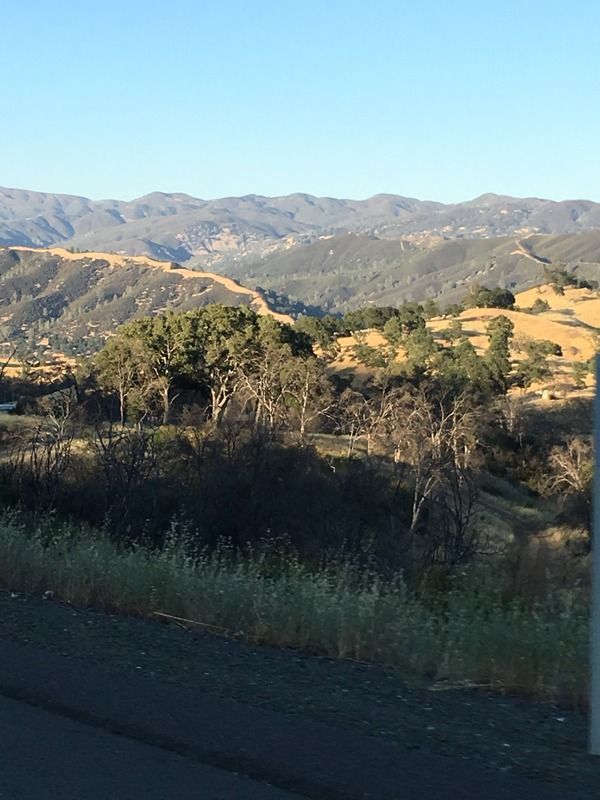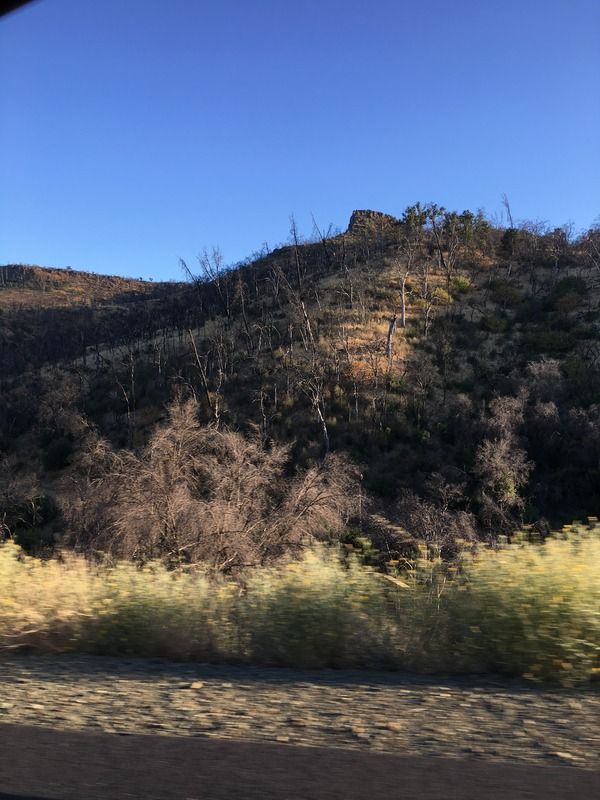 Eventually, we arrived in Redding – 6 hours late for dinner. John, being the great host that he is, had a couple growlers of fine craft brew waiting on us. We tipped a few, and headed to bed. Not only did this guy keep/work on the truck, rig the camper, and fixed various things, he set up his RV for us to stay the night in - complete with AC and a cool fridge to keep the Pliney. Like I said, salt of the earth dood.
Tomorrow is another day.