Now I need a Fire Disc and an old ford pu w/camper top.
you know what i am a strong fan of..... fishing and not being a douche bag. - alteredstates

For fucks sake, its just fishing...it ain't that cool. - Vito

Who the fuck comes home from fishing EARLY? A guy that whipped deserves to get cheated on.- yard4sale
---
Yeah, really digging this trip. My wife and I have been kicking around buying an old truck for the same purpose but damn if kids aren't expensive.

Glad to see the fire disc making its way around the country. I've known the inventor/owner since high school. He gave up a really lucrative career in commercial real estate to start that company. He's good people. He'd be a drakian if he ever learned to fly fish.
The famous are rarely relevant, the relevant rarely famous.
---
We were breaking camp by 05:30 (our Luau compatriots will be reading this in disbelief). By 06:00 we were again rolling eastward with Jose in the lead.
Right at 07:00 we pulled in front of the Fall River Hotel to meet Jose's buddy and our guide for the day, Tom.
We walked right in and sat right down at the table of an older gentleman who looked more like he was ready to hit the links rather than guide two dudes fly fishing for the day.
Introductions were made and breakfast was ordered. I can't remember much after that. Today would be the apex of my cold. I do remember after eating breakfast rushing to the bathroom and spending quite some time there. When I got back to our table, it was time to settle up the bill and bid farewell to Jose; he had two days to get ready for the Luau and unfortunately could not join us on the Fall.
Now our first issue with the Schooner became apparent a day or two previously. The pin that held the accelerator pedal to the accelerator lever kept popping out with the pedal falling on the floor. We swung by a Napa(r) parts store just down the street where we spent about $1 on a bolt and a couple of nuts; problem solved.
There was a notable difference in topography here in the Fall River area vs. the other two rivers we fished. No more winding roads, drop offs without guard rails or deep gorges and steep valleys. Everything here was flat farmland. The only mountains around were the volcanoes on the horizon with Shasta still the prominent peak.
We followed Tom to the ramp. Tom was not towing a boat so I assumed it was sitting on a trailer at the ramp. When we got to the ramp I did not see his trailer. He told us to get ourselves squared away and he'd get the boat ready.
Dock, jon boat, outboard motor, no oars to get tangled up on, I can get used to this. A few minutes later we got the Schooner anchored up and departed on the flattest trout river I ever fished and the first spring creek I was ever on.
Tom explained his plan: We would motor up river, fish our way back to the dock, take an afternoon siesta and then do an evening session down river. As we motored up river we saw dozens and dozens of fish; many over 20"s spook from the boat. It was akin to watching pellet heads at a hatchery. Tom assured us these were no pellet heads as Iron and I soon found out.
We anchored upstream of a wooden bridge that Tom said was holding some exceptionally large fish. He wasn't kidding; every now and then we'd spy one crossing over an open spot in the weeds.
The plan was to swing marabou leeches on 12'-14' long 6X leaders, open the drag up so that it was nearly in free spool and just hope the fish didn't get buried in the undulating weed beds. After hooking up to a couple of dinks, Iron stuck a toad. All he can do is hold the rod high to help protect the 6X.
Gone. 6X wasn't stopping that fish. Anything heavier and he never would've got the eat. Iron later said it was the biggest rainbow he ever hooked. It proved to be a bad omen for us.
The rest of the morning session was plenty of fish, just all dinks. Tom was feeling pretty bad and offered up apologies. None were needed; we knew everyday couldn't be lights out.
The scenery made up for the lack of any sizeable fish.
As we made our way upstream earlier in the day, we passed a house that had all kinds of plates, cups, saucers scattered on the river bottom. Iron's kids made him promise to bring to bring back a river stone from everywhere we fished. The problem with the Fall is that there aren't many stones on the bottom to choose from. When we came back down river in the early afternoon we again passed the house with all the plates and shit on the river bottom. Iron asked Tom if he could anchor up and to see if we could grab something from below.
I took the net and was able to get a saucer that was fully intact (I think whoever threw this stuff in the river used plates and whatnot in lieu of clays). Then I caught a glimpse of an old Pepsi-Cola bottle, like real antique old. "Damn, your kids would definitely go for that" I said aloud. I took the net but the bottle was in pretty deep water and I couldn't reach it. To my surprise, Tom pulled out a boat hook with a much longer handle. "Fuck yeah! Now we're talking" I told Tom. I stuck the hook down below and after a few tries I was able to get the hook through the opening of the bottle. I had that fucker just below the surface when it fell off into much deeper water.
I tried for probably 15 minutes to hook or push it into shallower water where I could get it with the net. I was only partially successful but it ended up in a weed bed and I lost it. I initially thought Tom would not be into this because he had to work on this river and may have felt embarrassed guiding two jackasses more interested in collecting river trash than catching fish. Not so, I think he got a kick out of it. He adjusted the scope on the anchor rode to get us repositioned. It worked and I caught where the bottle was at again; its neck just sticking out from some weeds. Again I tried with the hook but only succeeded in pushing it out of the weeds. Iron sensed defeat and was willing to let it go.
Perhaps it was my fever clouding my judgment. I stopped what I was doing. Took a look at the sky. I felt no wind. It was hot as a motherfucker. I had quick drying clothes on. I figured if I jumped in the river I'd dry out pretty quick. So I stripped off my shirt, kicked off my sandals and jumped overboard. The cold water literally sucked the wind out of me and I had to hold onto the gunwale for a couple of minutes to catch my breath. Once I regained it, I dunked my head under, opened my eyes and tried to find the bottle. All I could see were bubbles. I now realized this was not such a good idear. I swam into some shallow water and waited for Tom to swing the boat over. Tom was laughing his ass off at me. Ironman was shooting pictures.
10 minutes after climbing back in the boat I was completely dried out and getting hot again (95 degrees with 49% humidity helped). We continued down river back to the docks to take our afternoon siesta.
Last edited by
Sakonnet
on Fri Aug 11, 2017 7:48 pm, edited 1 time in total.
Send me my fucking flies. Now. Overnight fucking Saturday Priority fucking delivery. Please? -

Mr. Don



You know what they say about revenge? Dig three graves. -

Porno Mike
---
damn. i always wanted to see a scorpion.
holding it down on the other side of the border
---
This is real good so far.

Real good.

Please do keep it going.
"girls with eating disorders will usually let you come in there in butt." -Jhnnythndr
"...my grandmother's Tang always tasted like rusty water and dirty socks." - Average Joe
"with some limited exceptions steelhead live where the lady selection is sparce." - MTG
---
Could you draw a map and detail exactly where you were? Hotspotting P.O.S.
ain't no reason to name those rivers. That's some Weak ass shit
Do your job assholes(drakiannes) and call that weak shit out.
Btw, You take more pictures than my Asian cousin wang, you get out much?
I know, suck a dick, my mothers a whore.

Kiss kiss
---
Posts: 1327
Joined: Wed Jul 31, 2013 11:20 am
Location: Living in a Tin Can
Needs more bacon.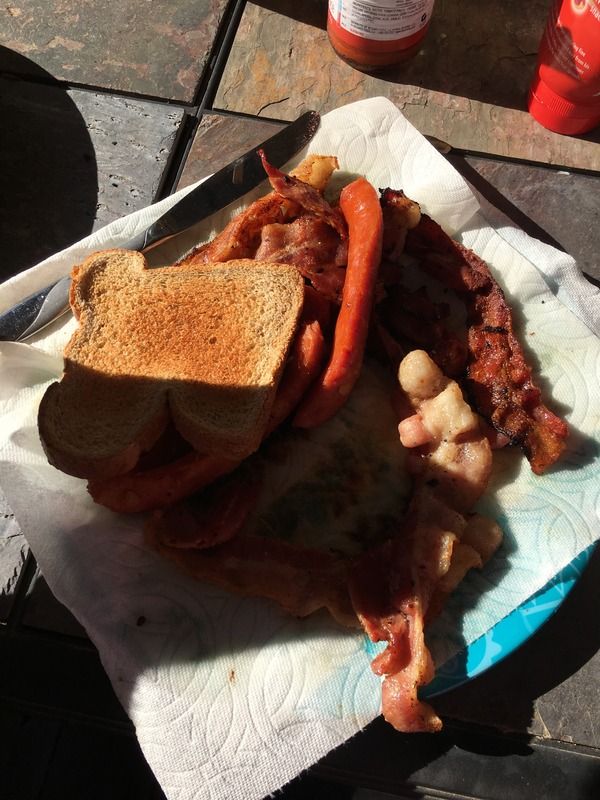 This place sux because of reports like this. I'm gonna keep reading just to make sure it doesn't get worse.
"We're a cross between our parents and hippies in a tent...."
180 Degrees South
---
Posts: 2038
Joined: Wed Oct 27, 2010 2:10 pm
Location: Your mum's bed
Suckit

wrote:

↑

Fri Aug 11, 2017 11:43 pm

Could you draw a map and detail exactly where you were? Hotspotting P.O.S.

ain't no reason to name those rivers. That's some Weak ass shit

Do your job assholes(drakiannes) and call that weak shit out.

Btw, You take more pictures than my Asian cousin wang, you get out much?

I know, suck a dick, my mothers a whore.

Kiss kiss
Ah yes, the douche canoe internet troll whose avenue permits a diarrhea mouth without the beat down.
Back of the line you swine and fuck off, we're full.
FEman, Sak, as you were, gentlemen.
Pastor, minister, priest shaman or whatever, the one thing I hate more than rudeness are false prophets - Perish101
---
Yeah, I get it, douche bag, living in parent's basement, dope smoker, loser, etc.; we heard you the last six times.
Send me my fucking flies. Now. Overnight fucking Saturday Priority fucking delivery. Please? -

Mr. Don



You know what they say about revenge? Dig three graves. -

Porno Mike
---
Posts: 516
Joined: Thu Sep 03, 2009 12:54 am
Location: SE AK
Fucking hell guys, solid TR.
"Fuck life is brutal, and the learning curve hard and unforgiving." - SLSS
---
This just keeps getting better!

Really cool to see some familiar water through a different perspective. Looking forward to the rest of this road trip.

The Pit's rep is well earned, got a few shin scares from that river. I don't have a problem with you naming names in my backyard, I think you guys have portrayed it well...That being said, Throw us locals a bone and omit this kinda shit "The plan was to... on
... long... leaders, open the drag up...
---
I'm glad I waited until Monday morning to read through this.
It was supposed to be devils handing Kim Jong Il a giant black cock - RFA
---
Who is online
Users browsing this forum: No registered users and 96 guests