- Sat Feb 16, 2008 4:38 pm
#120090
[report]So since there are no Sage dealers near by at the moment I loaded up the family and Headed about an hour NE from me to Cabela's. I called ahead & reserved the rod. Here's the view of the front of the dump & a few of my understanding family.
Onward to seal the deal. Why yes it is just what I called for. Nice grip honey.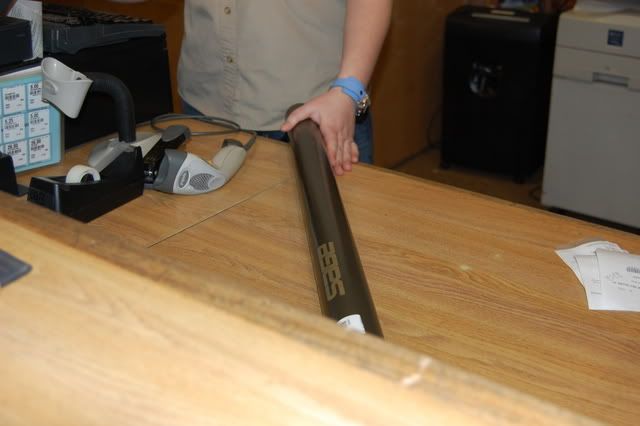 Check ok? Got a pen? Are you kidding me? Do you realize what will come of this?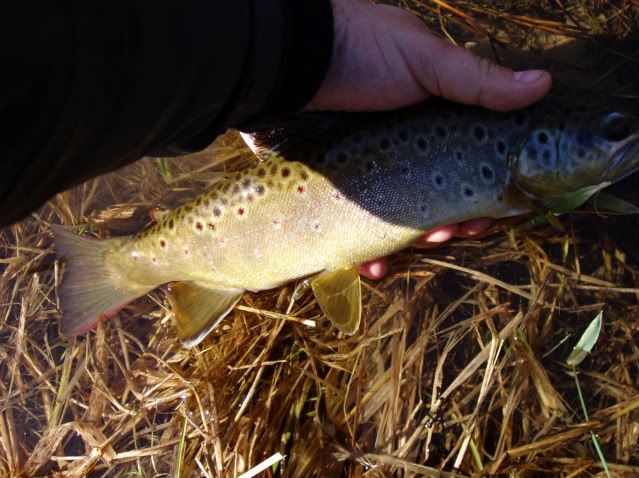 Now may I check things out before my wife realizes what a new Z Axis costs?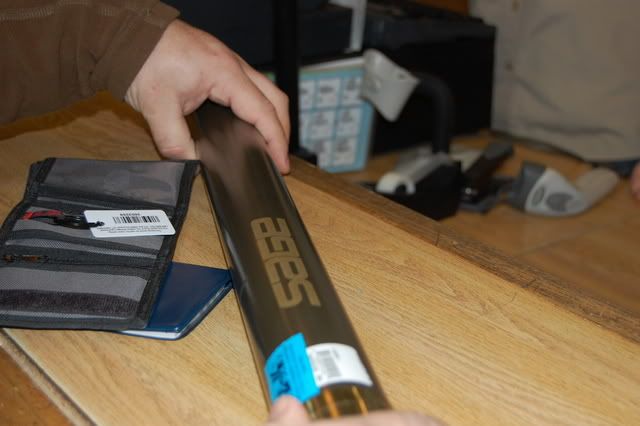 Yes it's all there.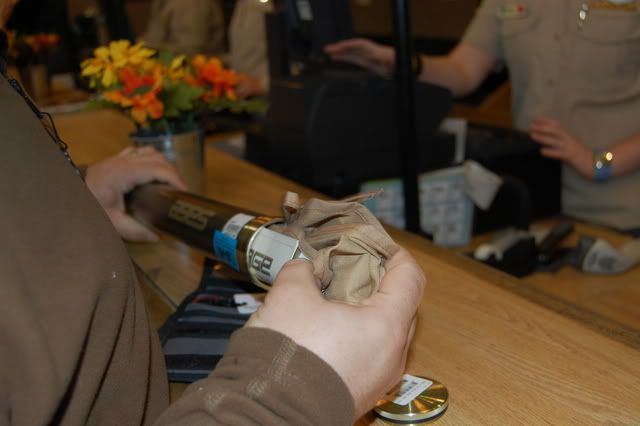 Done Deal honey!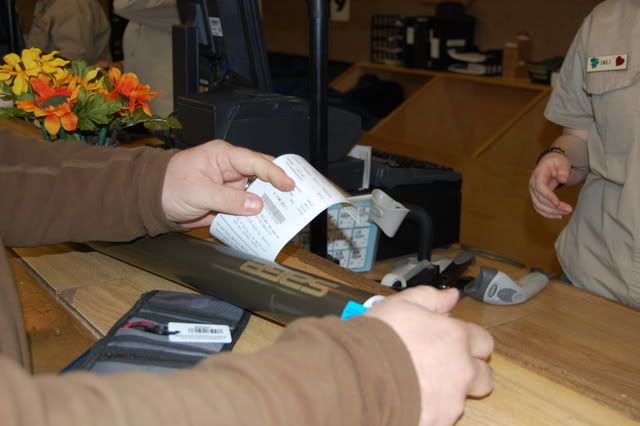 Off to the indoor Trout Stream. The Moose is loose.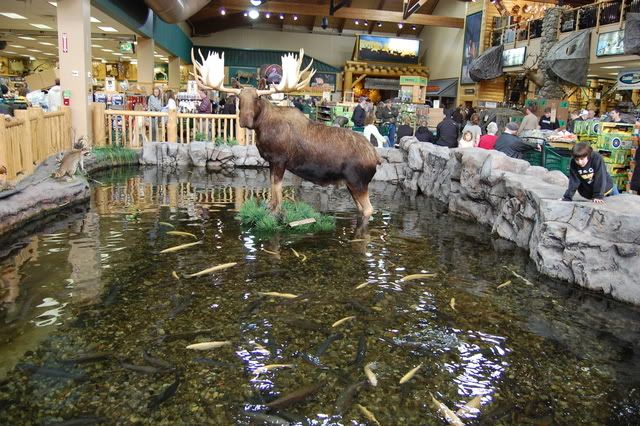 Crikey Mate!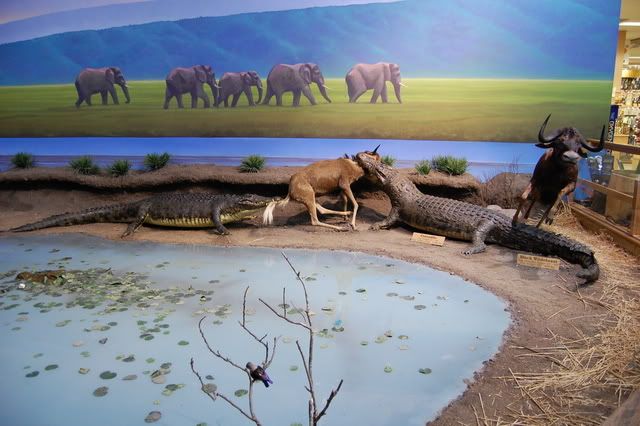 Everyone Run Like Hell!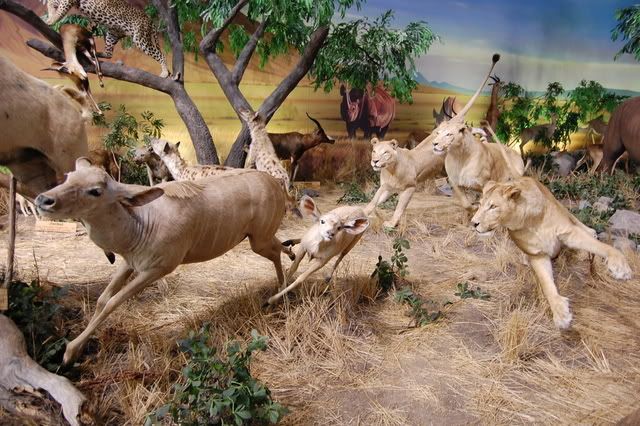 Not you guys. Line up per mister Wolf.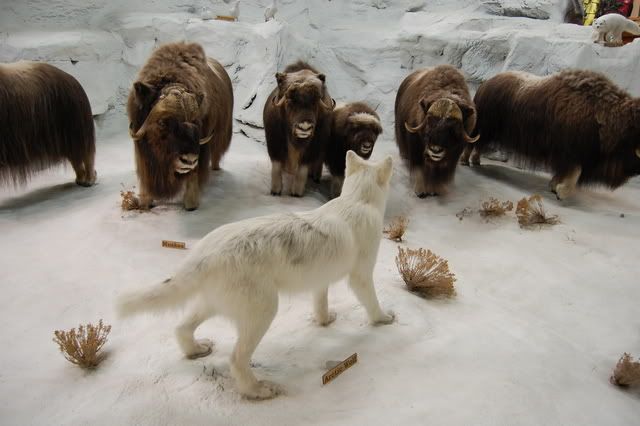 A little Beaver action to add to the report.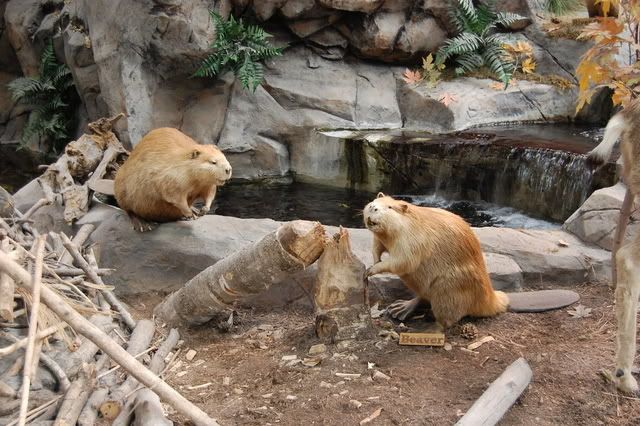 Had some lunch there. This is the Where's my visor? face.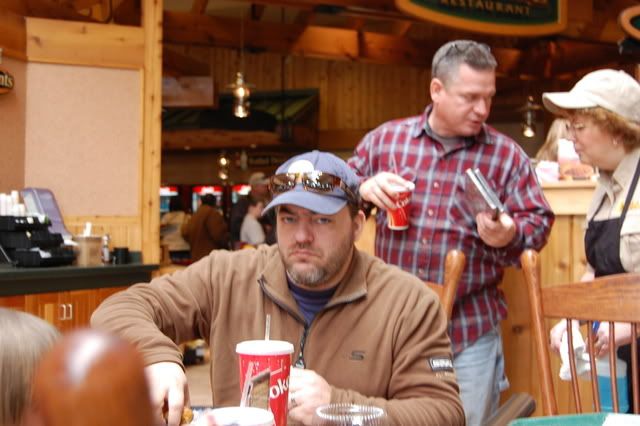 The ride home. Not pie, but Blueberry Cheese Cake with my new best friend close to hand.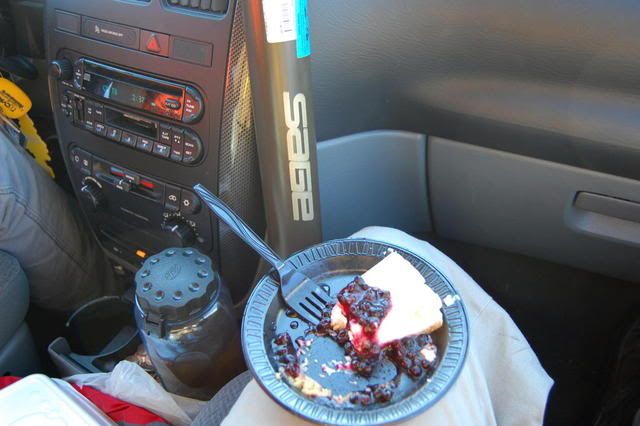 Here's some little water allot of guys fish around here. Bass I think.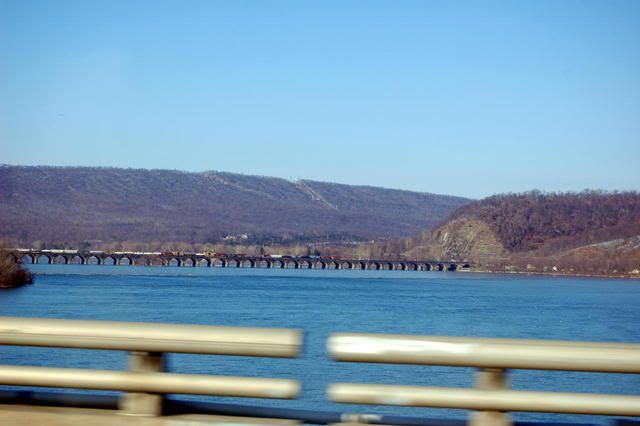 And I got me one of these tool holders too. Wife asked if the pic. was set up. All the fishing stuff piled around. Ummmm no- I'm a fisherman. It's like that all the time.
The End. Hope you liked the pics. from the wife's new Nikon. Win Win weekend for me.
[/report]
Last edited by
Salmotrutta
on Mon Feb 02, 2009 8:58 pm, edited 1 time in total.
Lyrical