Thanks again.
I forgot to snap any pics of planing 0.030" over but planing the final taper is the the same deal.
First, the forms are set at 5" intervals to whatever depth I need for half the rod's taper diameter - measured flat-to-flat.
Planing is simply planing down to the depth of the form groove. I am not at all gentle on my forms and have a kickass Hock Cryo iron, so I plane right down to the steel - thus, the gouges and knicks.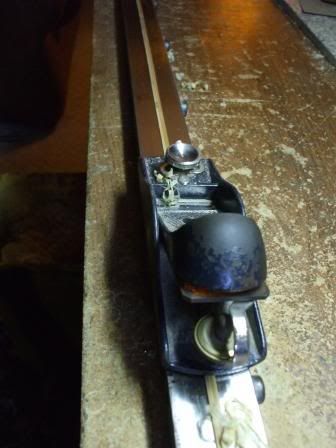 Planing is actually only done on two sides of the strips. The enamel side is never planed - that is where the power fibers live.
I check my angles with a center gauge as needed