[report]Got out with Lurker Mike this weekend, I hogged the bow. Saturday was tough, Sunday the fish got slutty, schools slurpin' skrimps in da' bayou. This is the only fish picture from this weekend on my phone, Mike's got the rest. Pulling on these is like fighting a fire truck.
Hey Boomin, cute fish[/report]
"... don't let your life become the sloppy leftovers of your work" Jim Harrison
"Put in the effort and good things happen"... Hogleg
"Salinity is proportional to sanity for sure" ..The Volfish
Redchaser.com, all about
Louisiana Fly Fishing
---
Dammit, I knew I should have used some of those spoon flies you sold me!
---
Posts: 200
Joined: Sun Jun 01, 2014 9:35 pm
Location: East of the Mississippi
Contact:
Damn.... That is nice.
wait...what? fuck - Fatman
---
Posts: 994
Joined: Tue Nov 30, 2010 10:48 am
Location: rust belt
[report]Some buddies of mine and I wanted to go out and get the last day out of our pa fishing licenses. In true for we never crossed the boarder into pa.
The day started cold with lots of slush pushing down stream. About 11 o'clock the slush would burn off, and so did the bite. We hung out at a well known hole for like an hour. After that I put on the hiking boots and went for a walk. I was rewarded shortly after.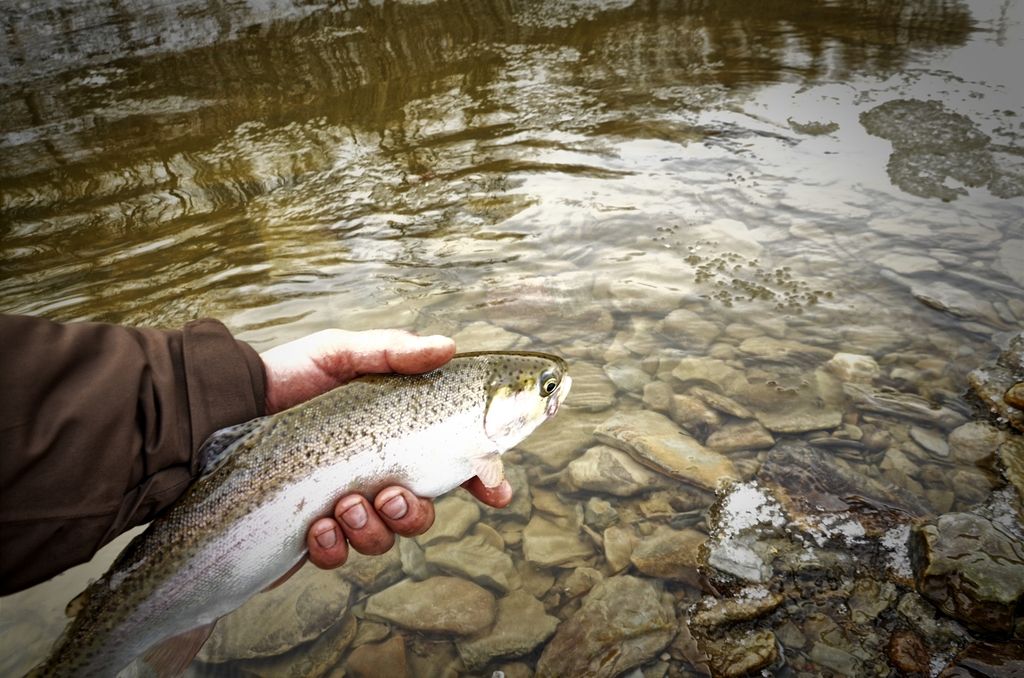 After a quick fight and quick photo I wanted to see if it was just luck or if I had found something. Two drifts later I was reassured.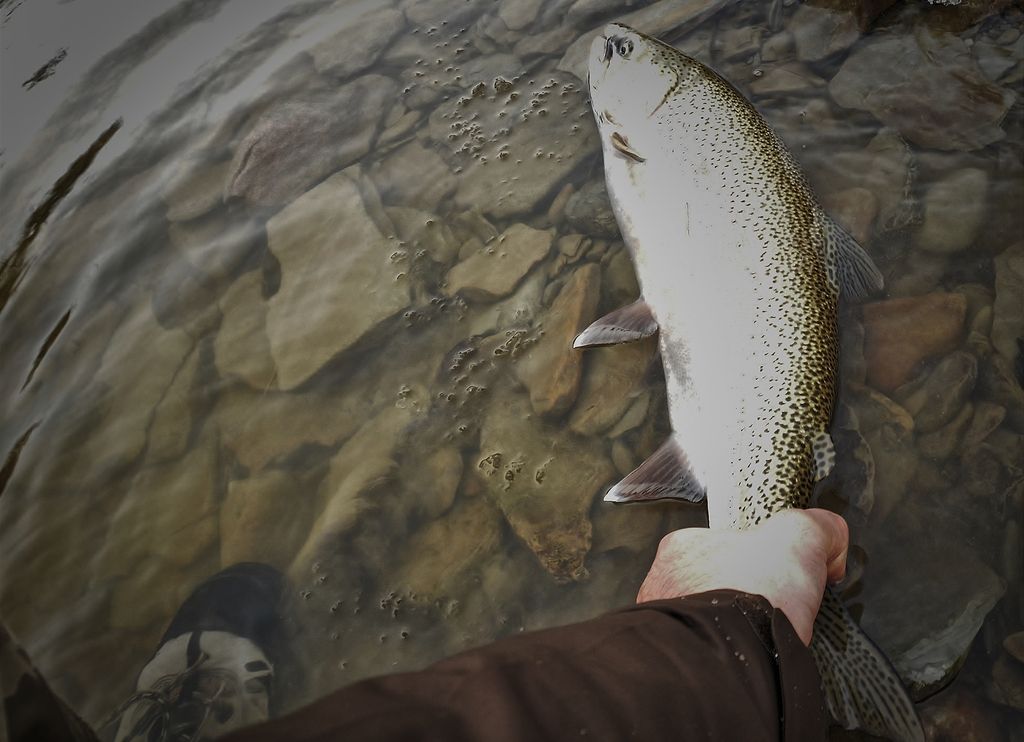 This fish swam away and one of my cohorts finally made it up to me, but he was on the wrong side and couldn't cross, so he got to watch this fish get landed too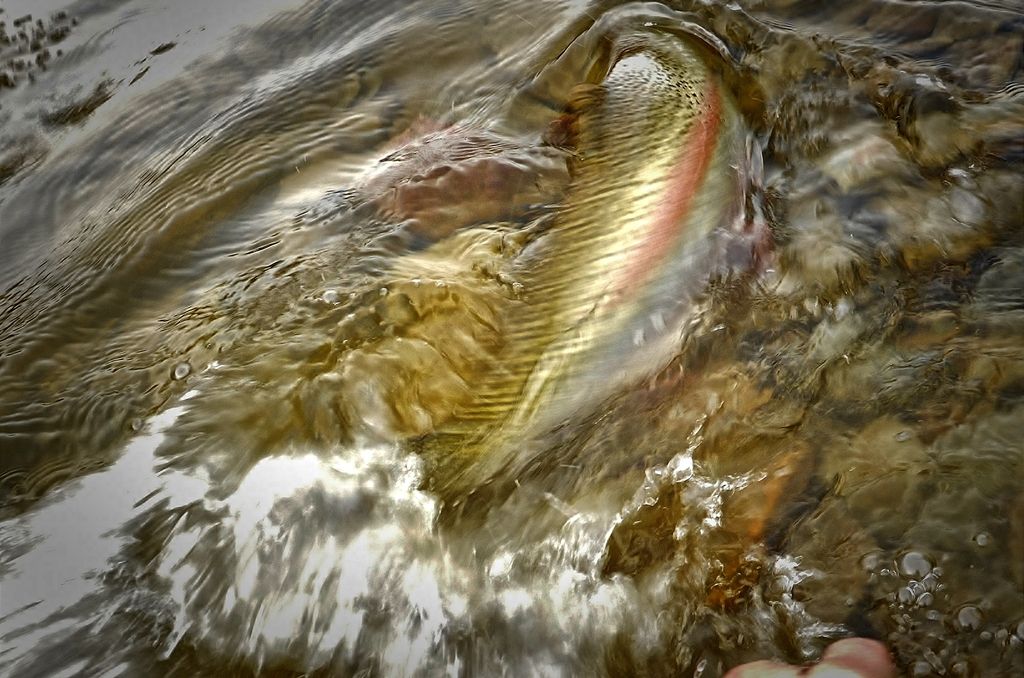 After that my boys figured out how to get over to me, and I left them fish.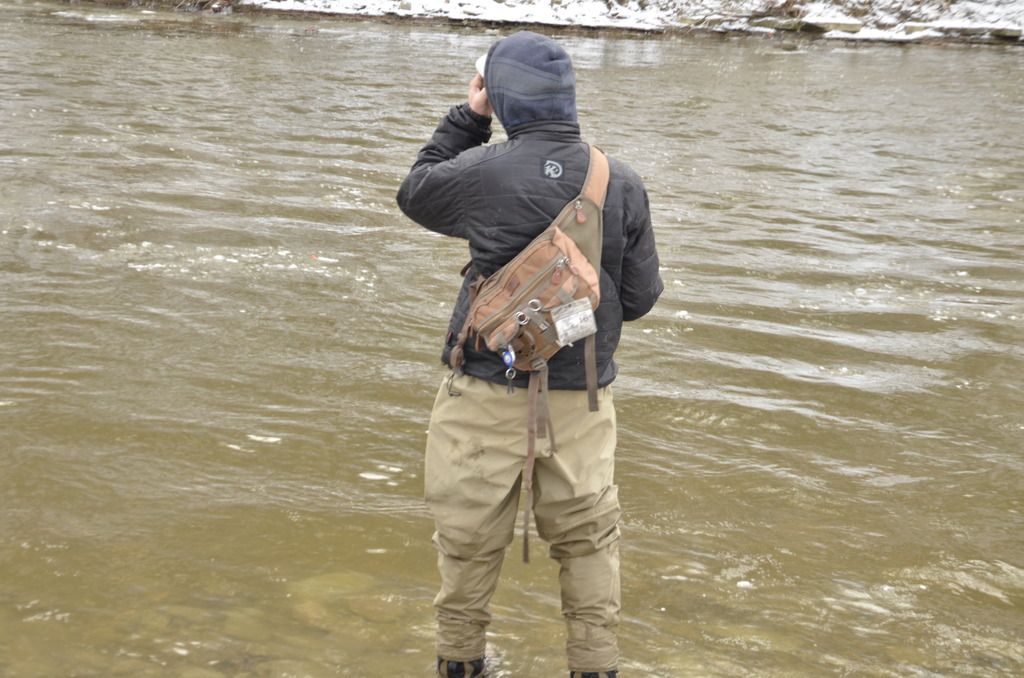 And every group has one
I had the opportunity to land one more, and it was with my boys there.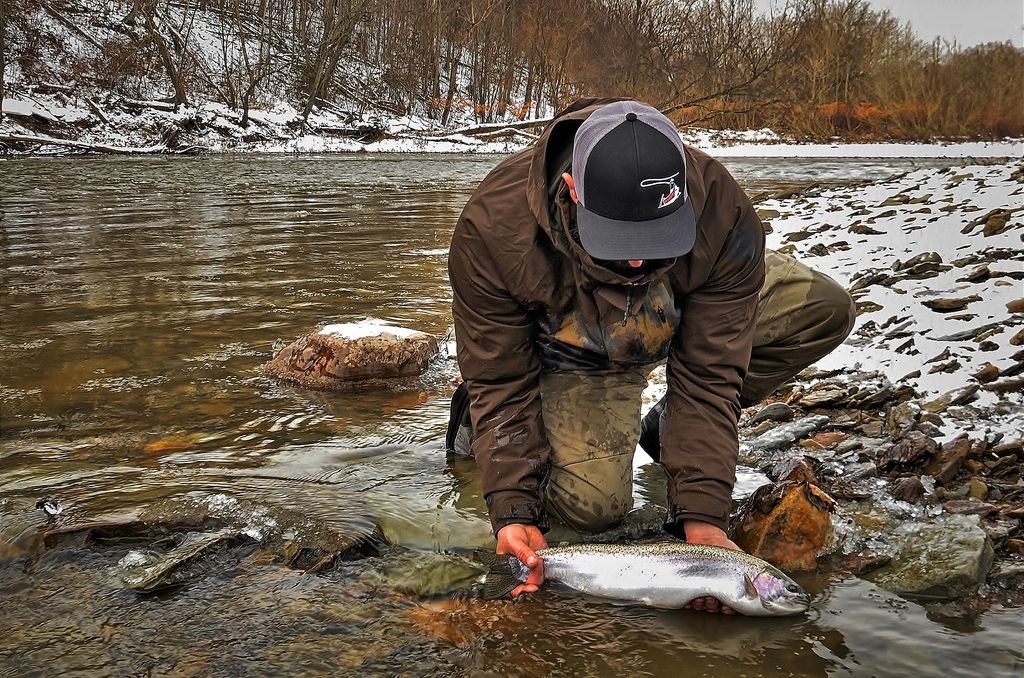 After a full morning and plans to drink till the wee hours I took a nap
[/report]
frustrated. After a few "what the fucks?" "i suck"s and a break on shore I convinced her to get back to casting. I clearly remember this question/statement "so you actually think this is fun. These fish are fucked"
Marlo
---
Every group does not have one. My word.
"The devil's pourin drinks and his daughter needs a ride" - III
---
Posts: 7679
Joined: Wed Jan 23, 2008 4:52 pm
Location: The Mitt
D-nymph wrote:Every group does not have one. My word.
This is true.
"All mountain hippies are as young as they day they were born, smarter than Einstein, better looking than Tom Selleck and could outfish an army of pinners." - foureyedgeek
www.hiptothesip.blogspot.com
---
Posts: 9652
Joined: Thu Dec 06, 2012 2:24 am
Location: the austrocity exhibition
Contact:
and that would explain why we have three.
I'm like a fucking wordsmith or some shit, josh.


-anonymous mtice
---
Posts: 694
Joined: Thu Dec 22, 2011 6:25 pm
Location: yurp
---
[report]Got out for a hike to enjoy some public lands today. 25 degrees and sunny. Perfect.
[/report]
Hiked 2 miles in. A few bumps but that was it. Took a break before heading back. On the return trip just before getting back to the car... got a few at the bridge pool. Cheers fellas.
---
Posts: 2063
Joined: Wed Oct 27, 2010 2:10 pm
Location: Your mum's bed
Pune brookies "trump" whiny assholes
Pastor, minister, priest shaman or whatever, the one thing I hate more than rudeness are false prophets - Perish101
---
Fishing in snowshoes for the win!
"We act as though comfort and luxury were the chief requirements of life, when all that we need to make us really happy is something to be enthusiastic about." Charles Kingsley
---
kish wrote:Fishing in snowshoes for the win!
Sure beats punching holes all day.
---
Who is online
Users browsing this forum: No registered users and 31 guests