Louie: the Clacka Kid

Impressive he wasn't backing down on the poopfish neither.
"if you don't understand the perfect logic of this, then you may as well fuck right off Teh Suk" - Fatman

"I took a Japanese whaling approach to panfishing as a kid." - Boomin
---
Posts: 7697
Joined: Wed Jan 23, 2008 4:52 pm
Location: The Mitt
The last page of this thread is the dopest.

I believe I just ordered that same hooded uv shirt too, but in green. As I'm partial to green.
"All mountain hippies are as young as they day they were born, smarter than Einstein, better looking than Tom Selleck and could outfish an army of pinners." - foureyedgeek
www.hiptothesip.blogspot.com
---
You went fishing with Neil?
"girls with eating disorders will usually let you come in there in butt." -Jhnnythndr
"...my grandmother's Tang always tasted like rusty water and dirty socks." - Average Joe
"with some limited exceptions steelhead live where the lady selection is sparce." - MTG
---
Posts: 3395
Joined: Tue Mar 30, 2010 7:57 pm
Location: Aintry
"worst that can happen is a big fat zero and a fine walk out of doors"---Chadroc
---
The heat is getting to me...........
...........walk the dog early or late.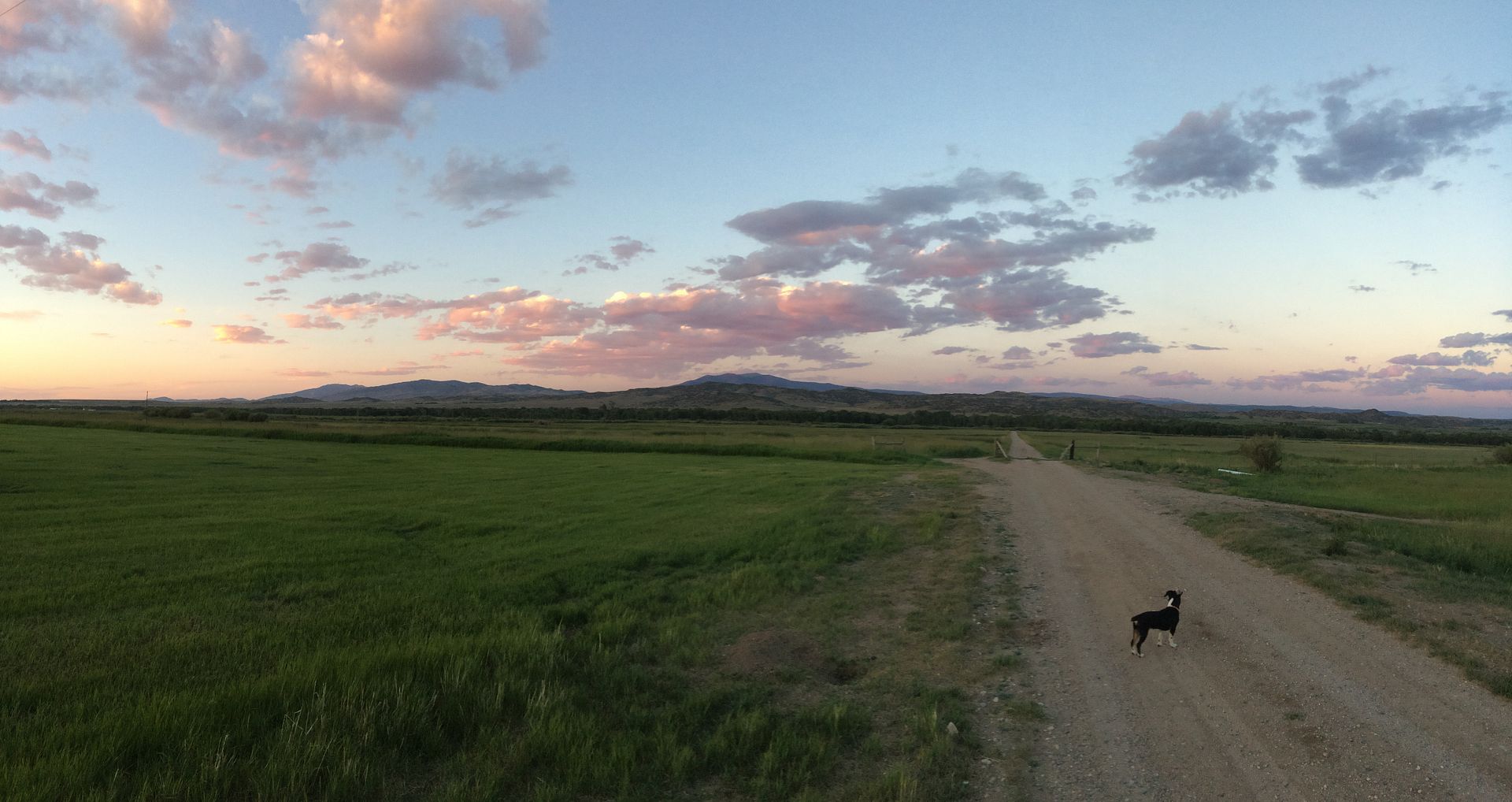 I have been doing a lot of lake trips lately........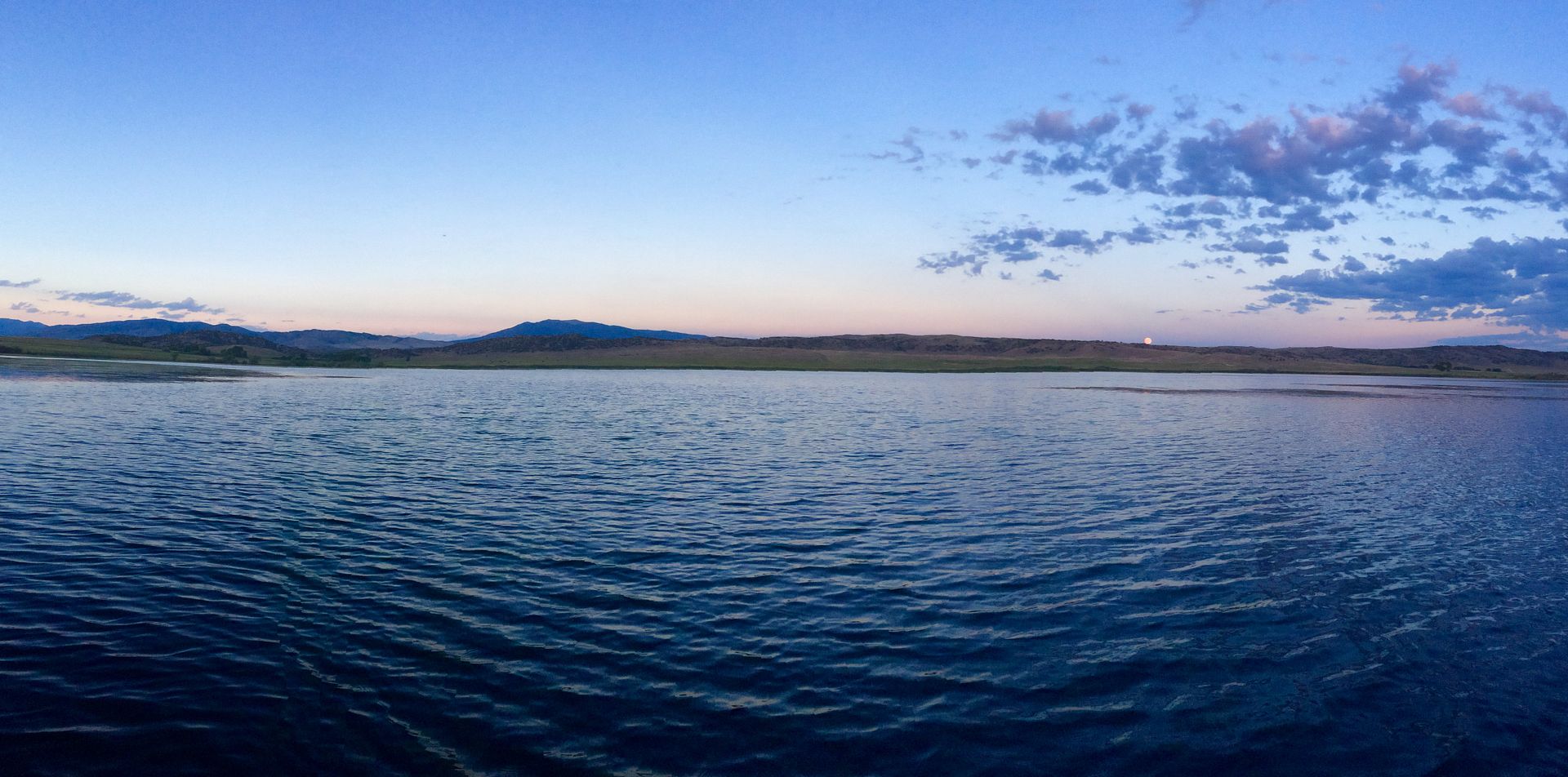 My client the other day was a pretty interesting sport..........
There was this kid I taught to tie and go into some fish a while back......he is now in pharmacy school over the hill, and wanted to learn how to row. I took a day off from trips to teach him a few things......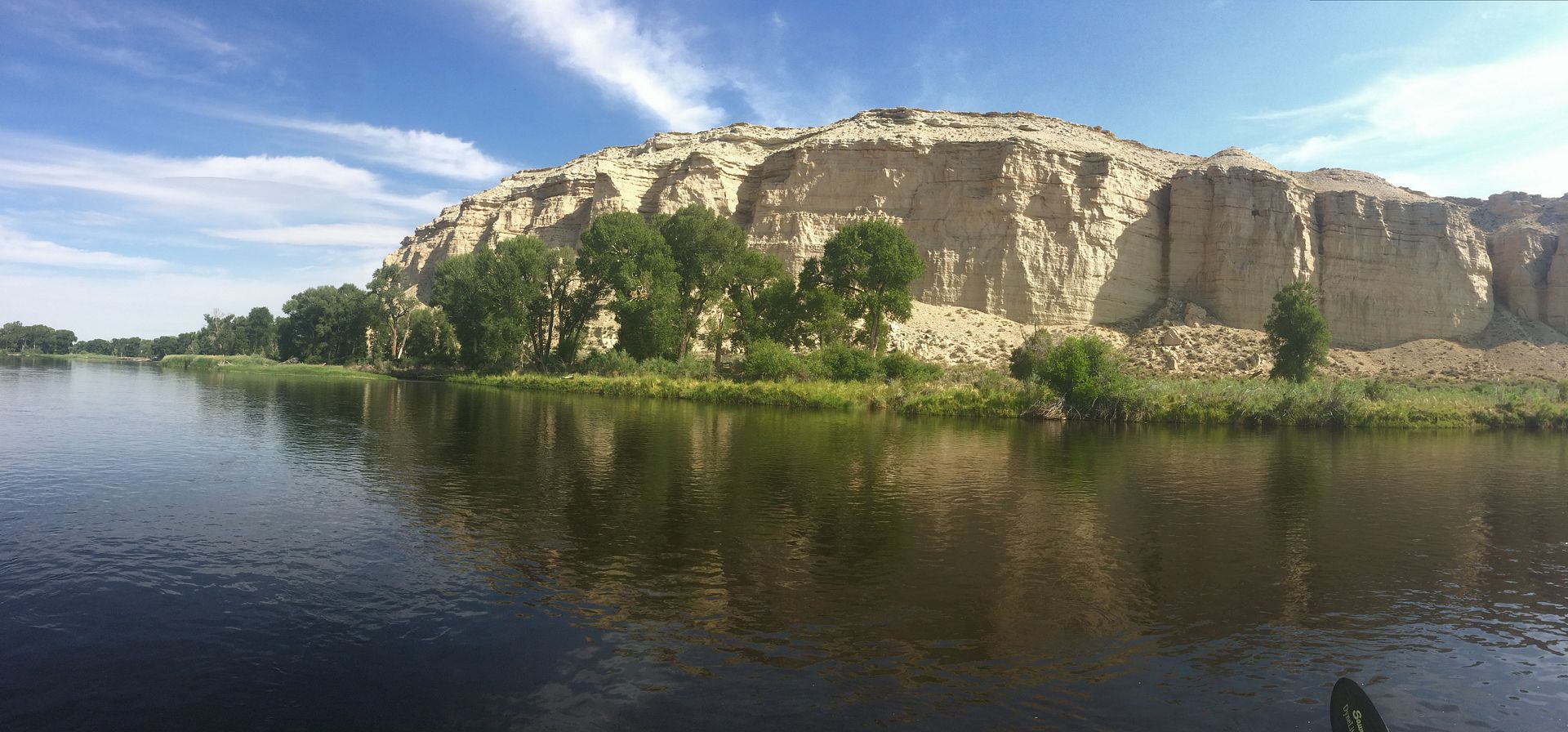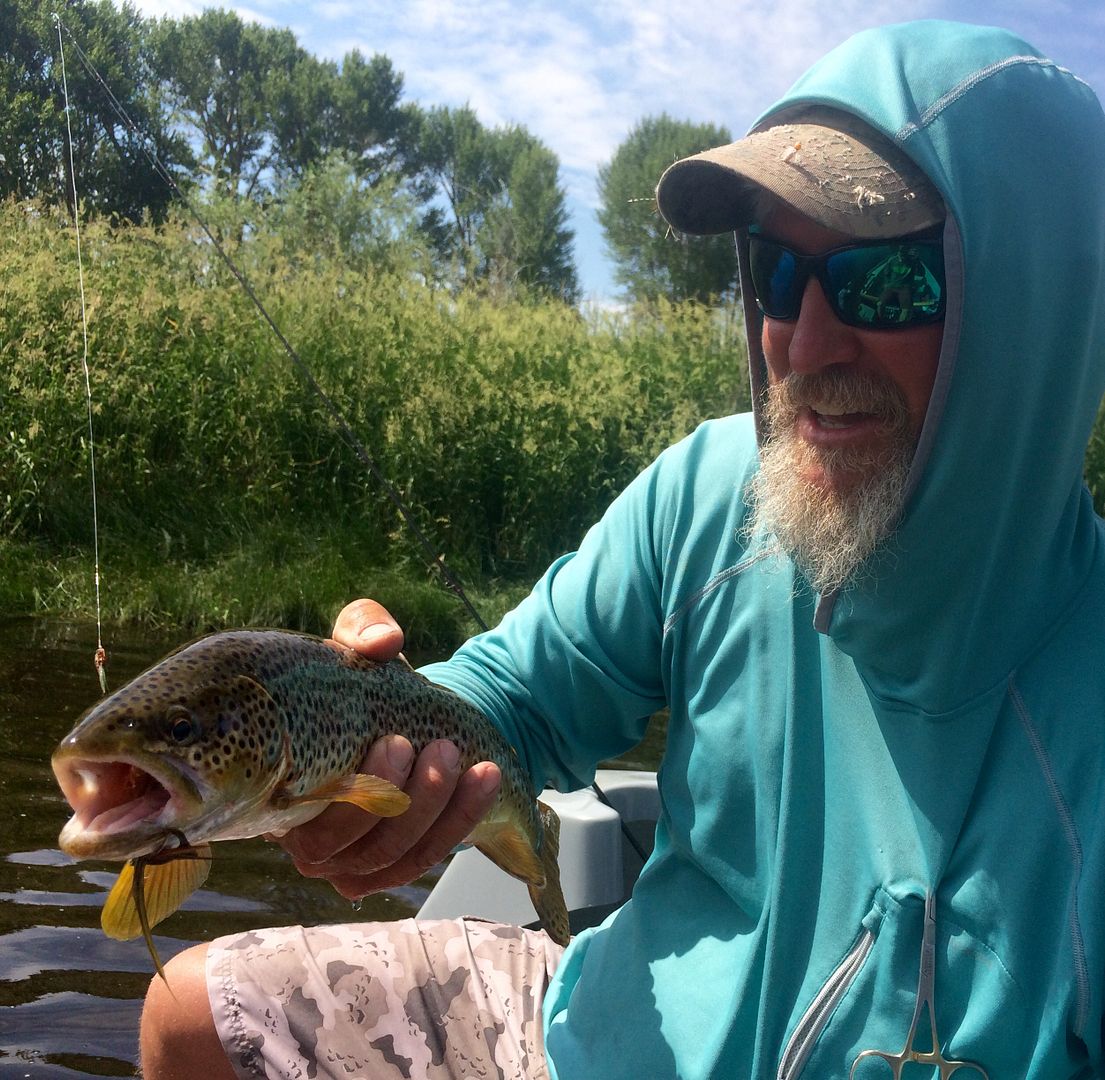 We hit the pond for a few before he had to leave.......
I had another day off, and for the first time since Memorial Day, I did nothing fishing related. We drove to the top of a mountain and checked out the old fire lookout.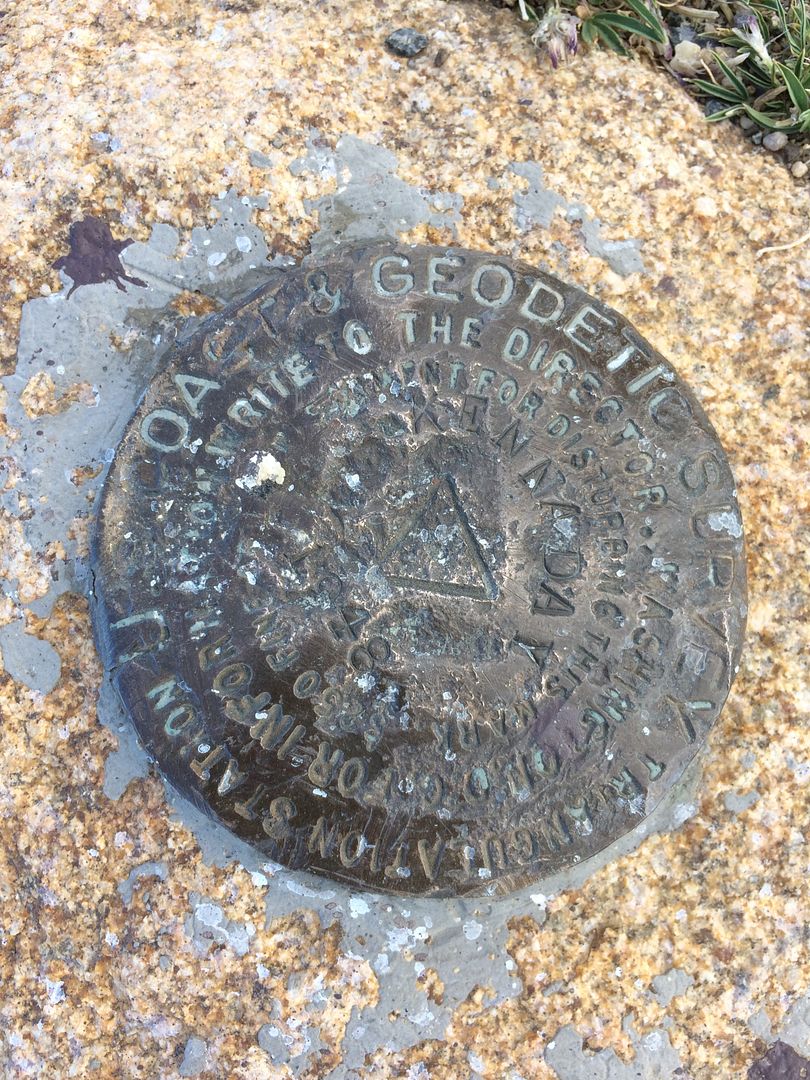 I work with idiots.........
This one rich dude bought a pond mower......he paid us to watch him work and help him get unstuck.
The days are long and getting old. Every once in awhile you get a client that makes you smile..........I had this kid last year, and for his second time with a rod, he got things done.
I have two trips today, then leave for the Luau in the morning.
I can't wait to get home.
If my tombstone reads, "He never ate sushi." it won't be a lie, and I'll be OK with that.
~

Average Joe
---
Posts: 2659
Joined: Thu Apr 01, 2010 11:04 am
Location: land of milk and honey
Poor kids. They had to see your bare feet.
Keep an eye out for me tomorrow. We'll be driving the same route.
boy in long pants
---
Louie, the Young Lass, and I loaded up and headed to the Luau..............They were great co-pilots.
An hour in........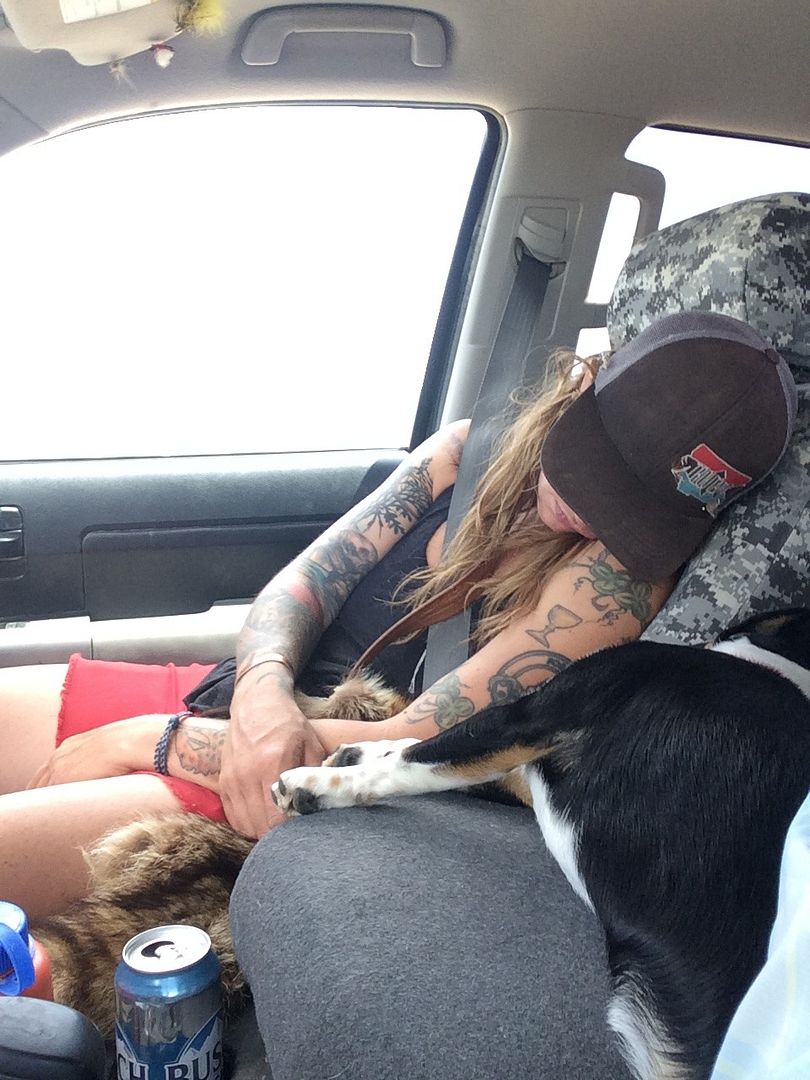 Two hours in............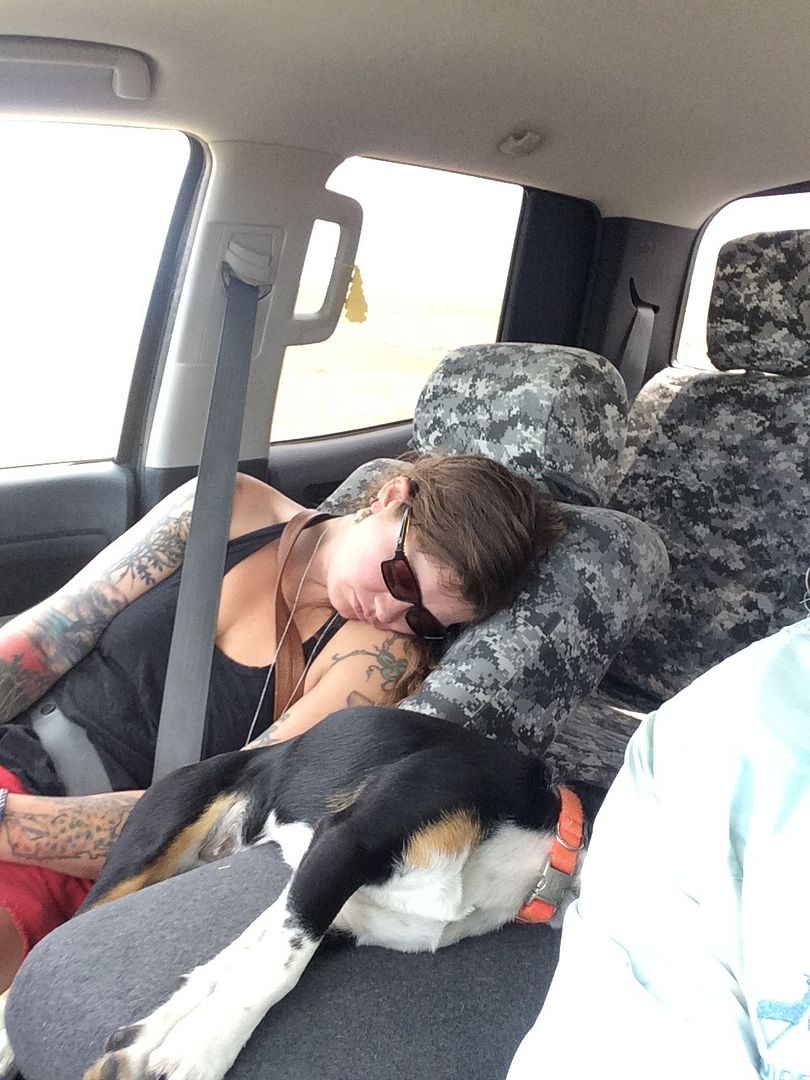 Three hours in...........
Rolled through Moss Vegas..........it was fucking hot.
A storm came through and cooled things off...........
Made it to the campsite..........
Things got rowdy after Porno Mike's burgers.............
Hagen and Joe came in on the same flight. The Young Lass and I went in to pick them up.........only to find out that we arrived at the airport at the time their flight departed from SLC. We headed back to the campsite and found out that Heero was willing to fulfill his promise to Joe and pick him up at the airport.
The next morning (well, about 10:30-apparently New Yorkers like to sleep late), we went to breakfast, got licenses, and made plans for the day. The rains the night before blew out the Local, so we decided to head out Plan B.
While getting licenses, Joe saw a riffle. He thought the price tag was missing some decimals.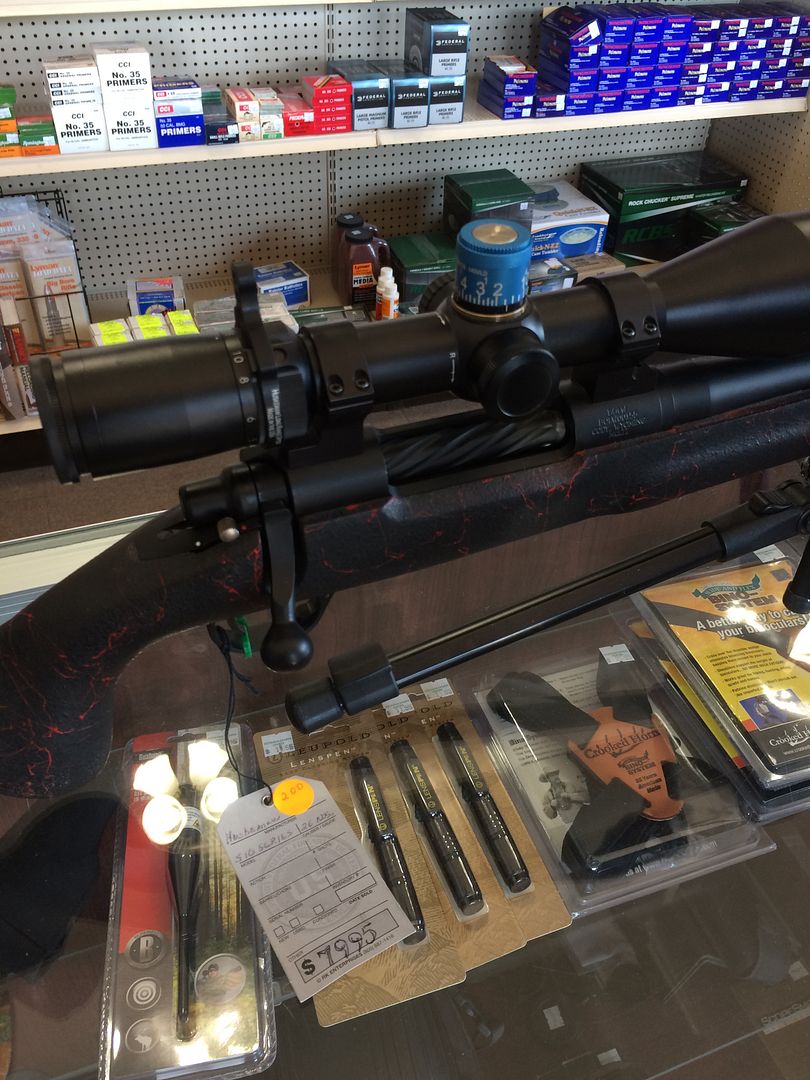 We got the river, thanks to Hey Seuss..........
Hagen started doing this............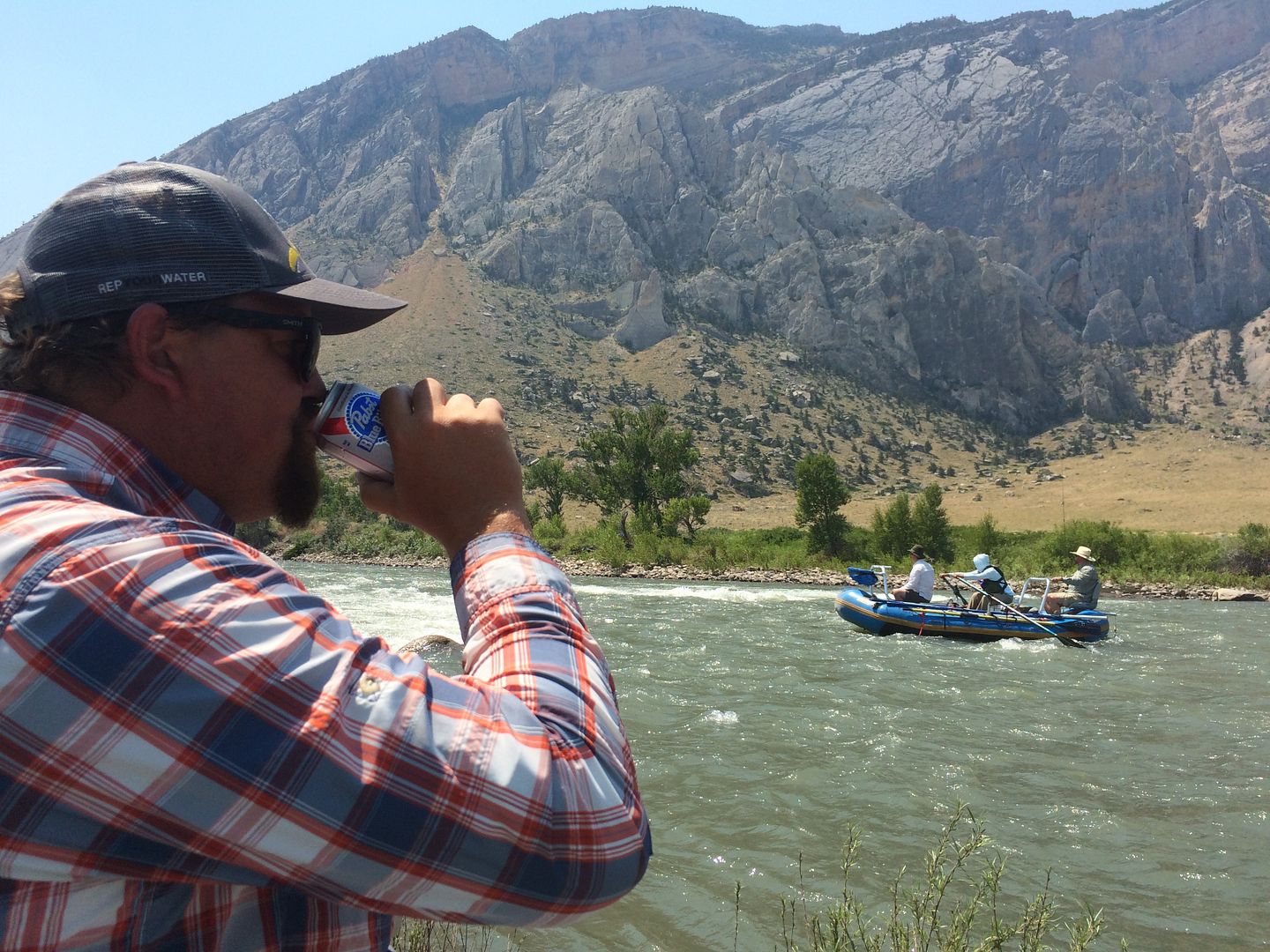 That eventually lead to this........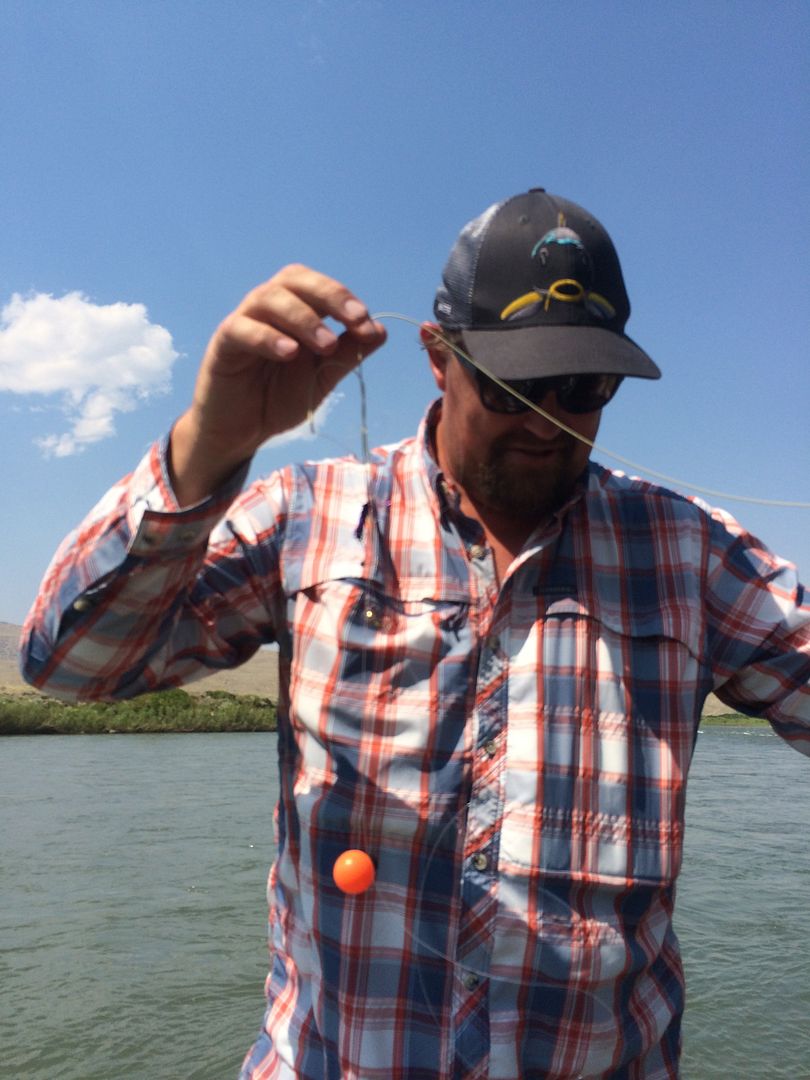 After shuttles were run, we all met up at the watering hole..........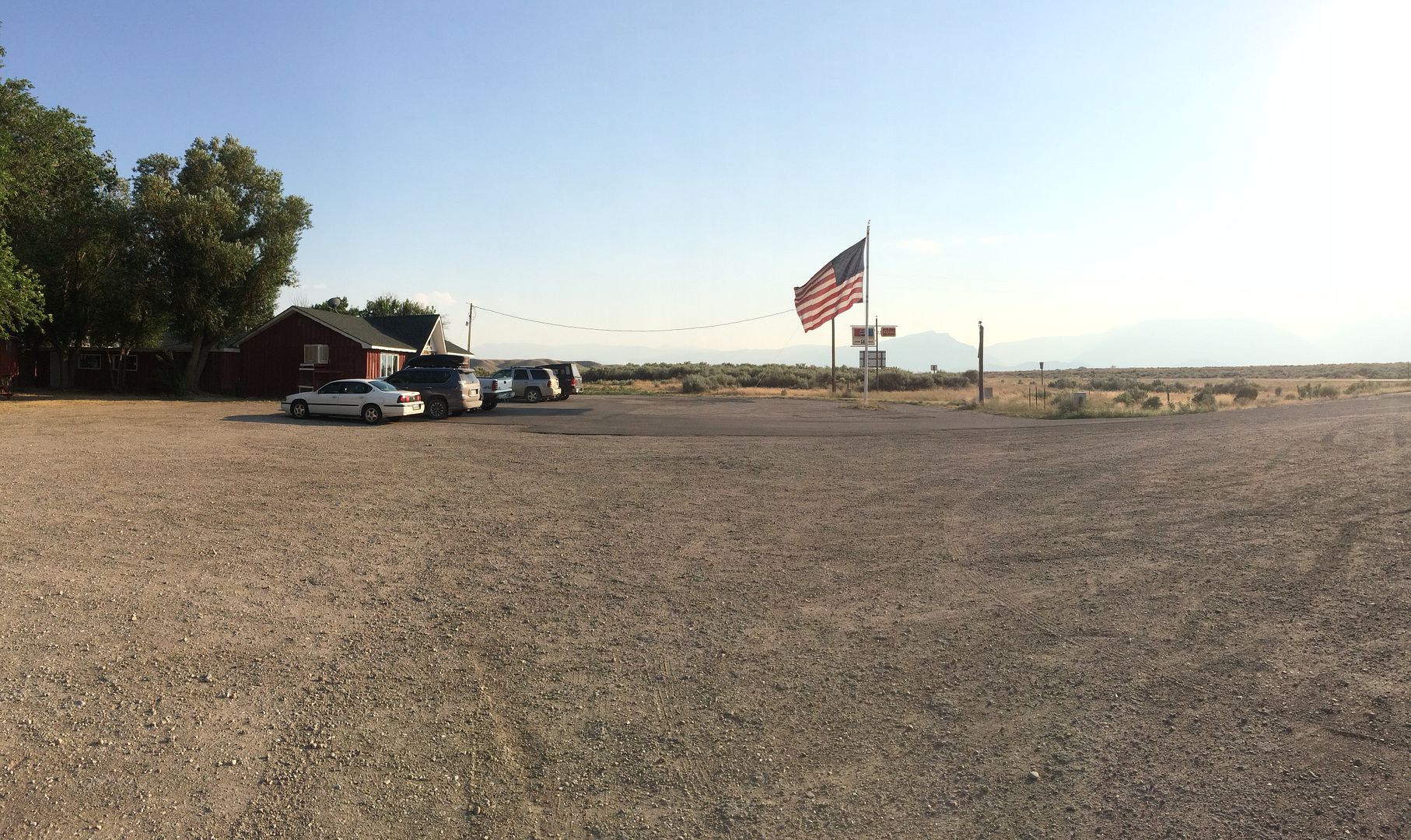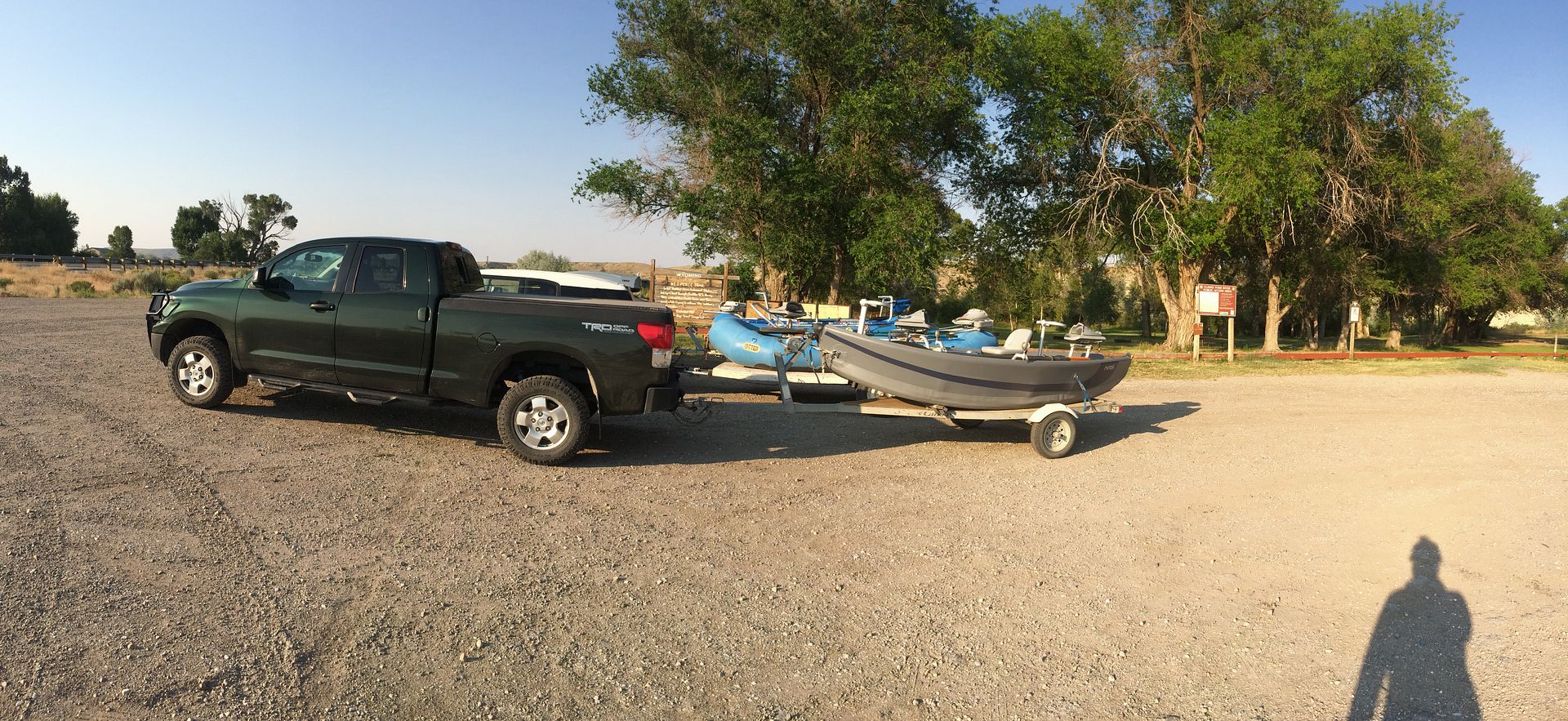 When we got back to the campsite, the Young Lass and Ironman prepared some mean burritos...........I drank and the night got fuzzy.
The next morning (almost afternoon), we went on a four boat tour.............
Hagen got a new hat........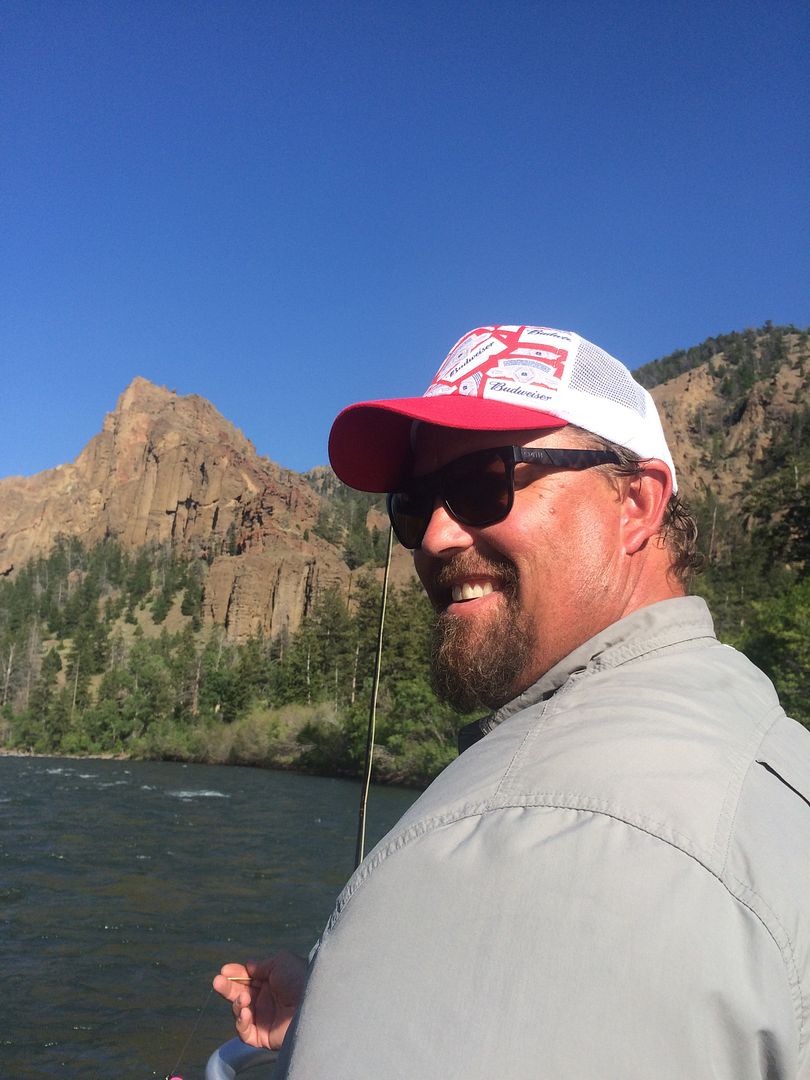 And drank...........
Caught fish...........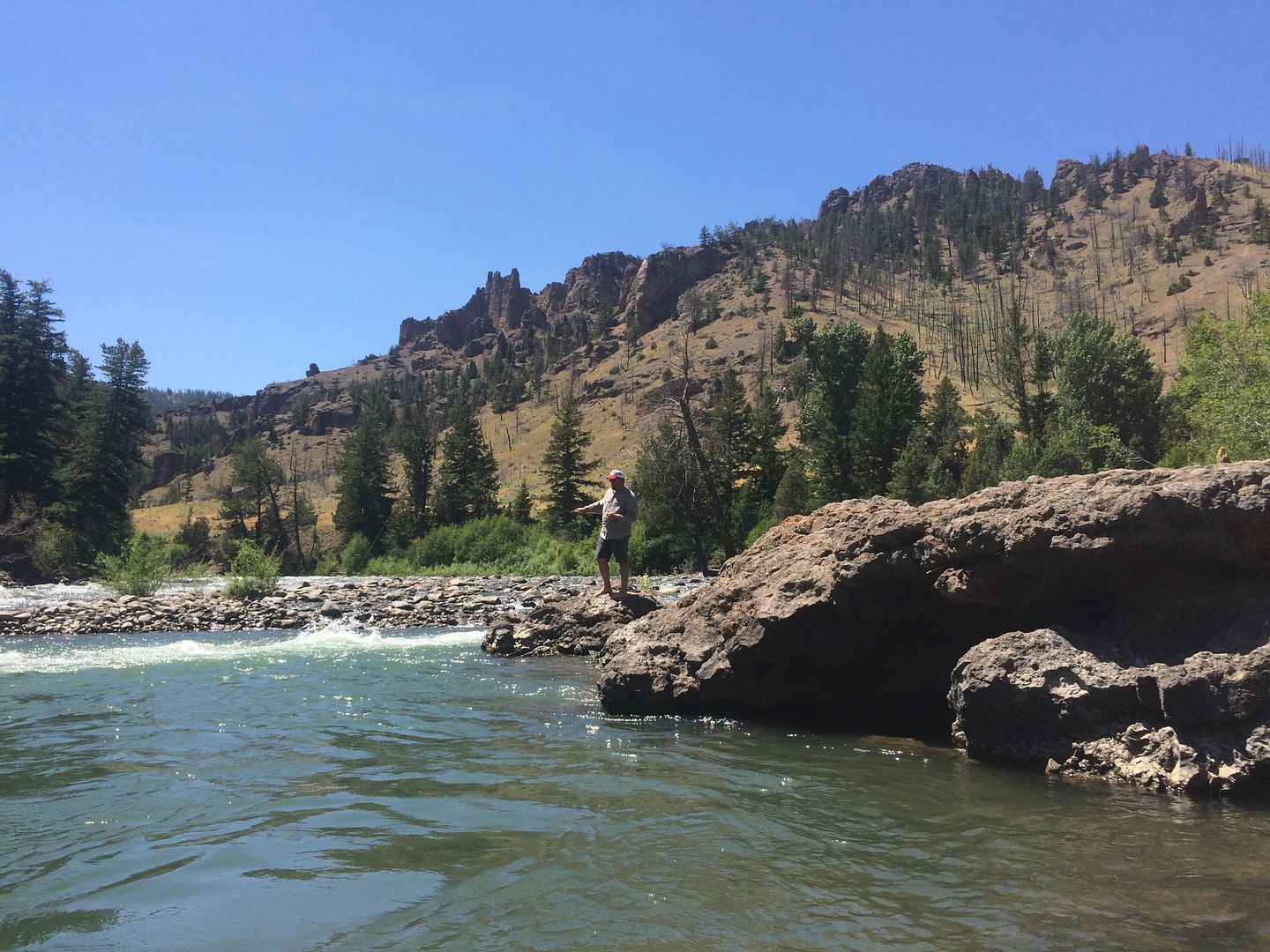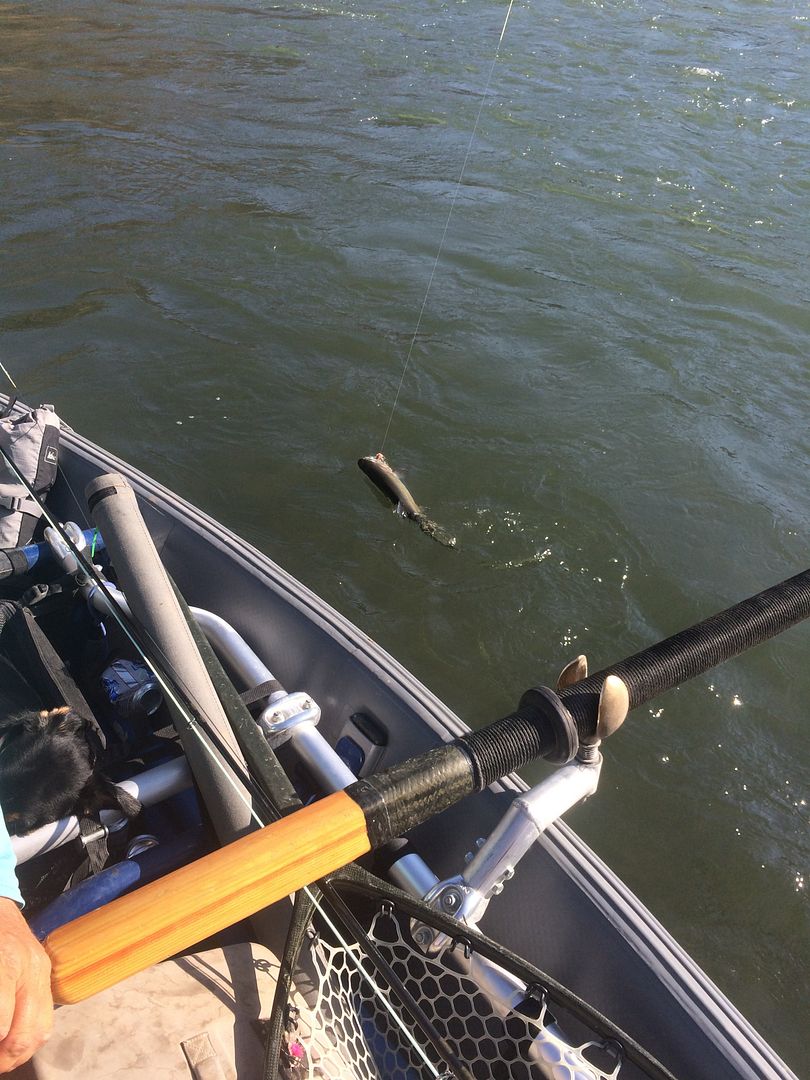 We got back to camp (after a few delays) and had a fantastic smoked pulled pork dinner cooked by Heero and Iron Man.....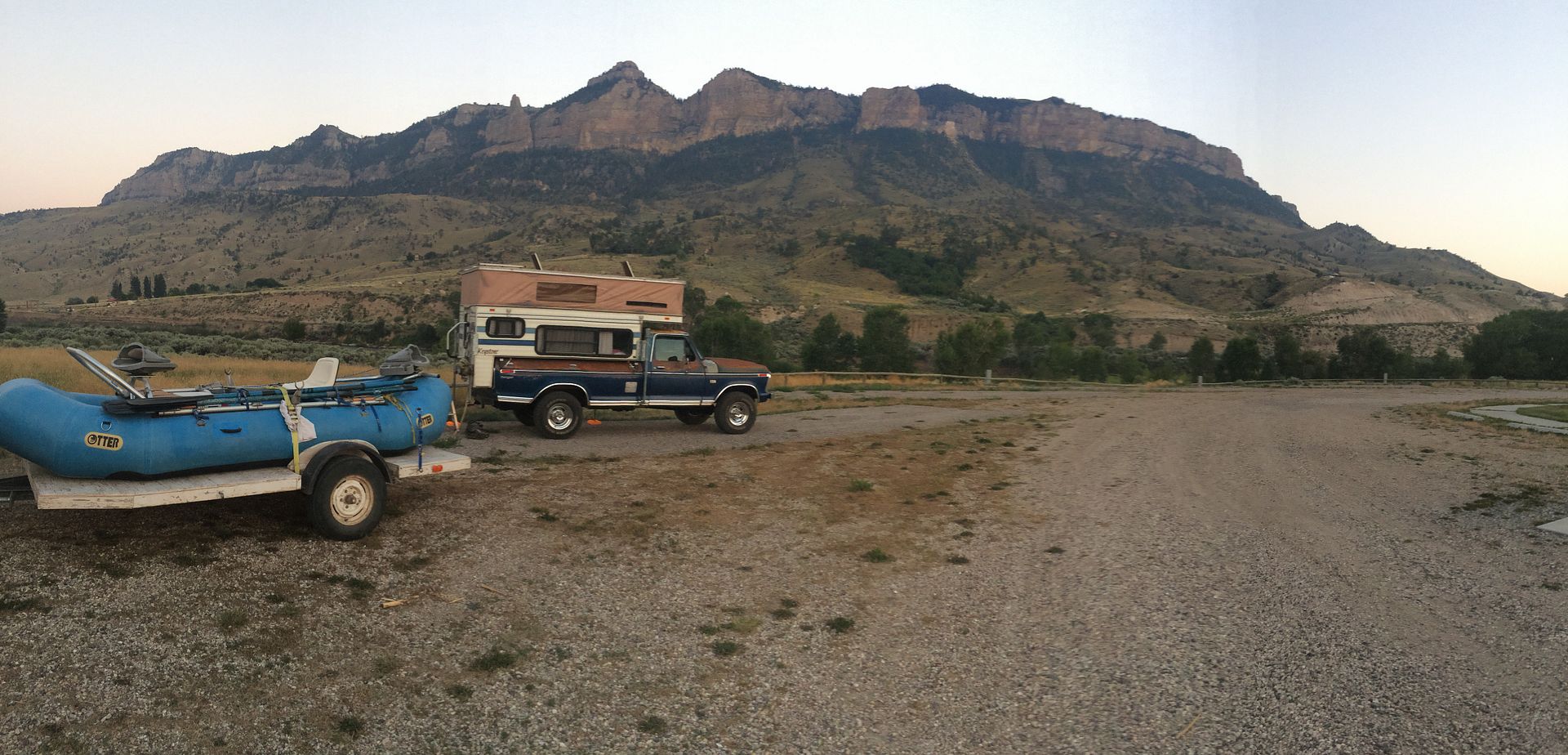 The next morning, we finally got on the river before noon............today was the day the fishing dogs smiled upon us. It was good.........
Heero and Big Timber bailed, the Young Lass rowed Porno, Carless, Mean Ben and Don were in the other boat. We all stabbed shit in the fuck.
Even Hagen.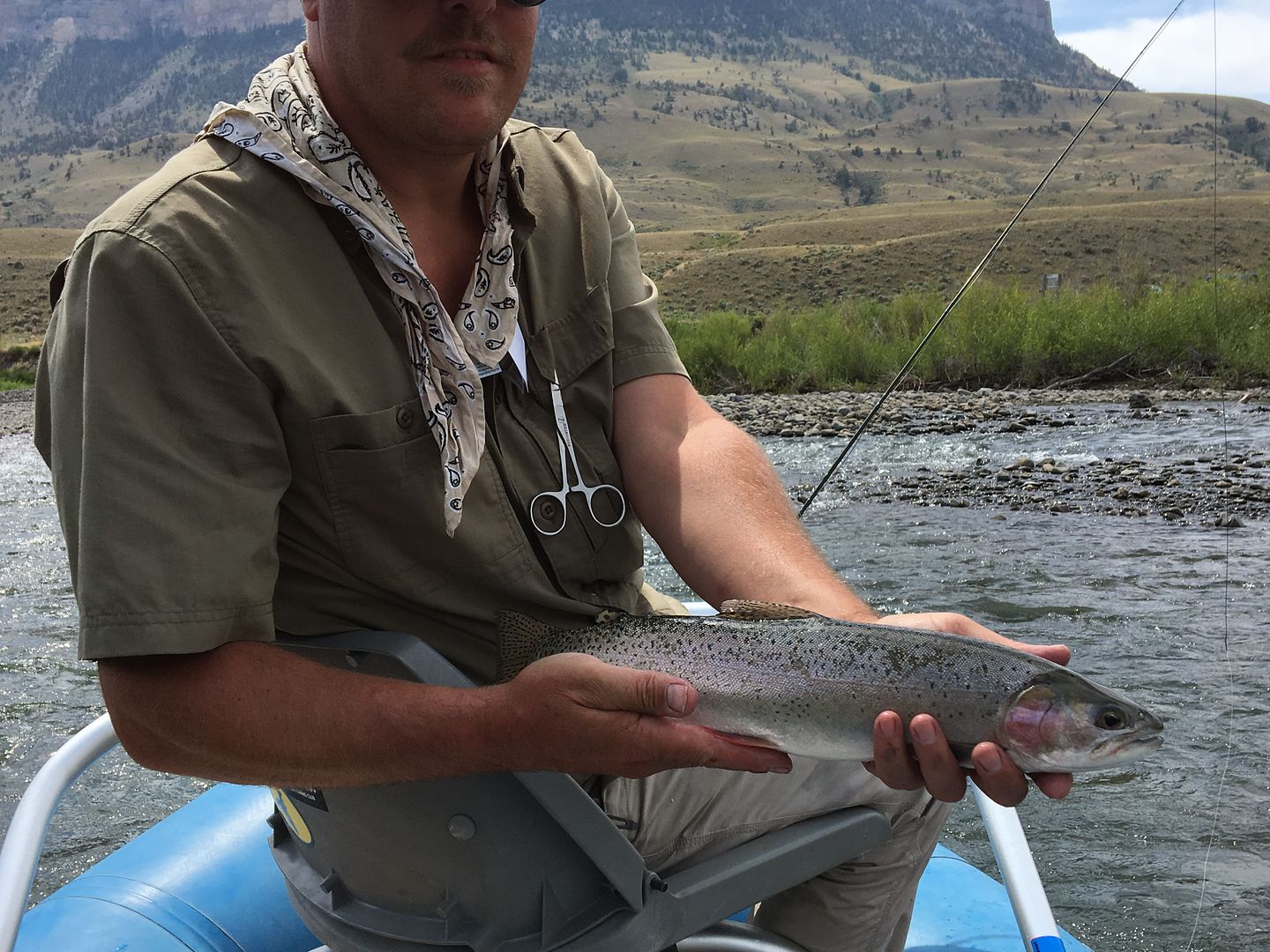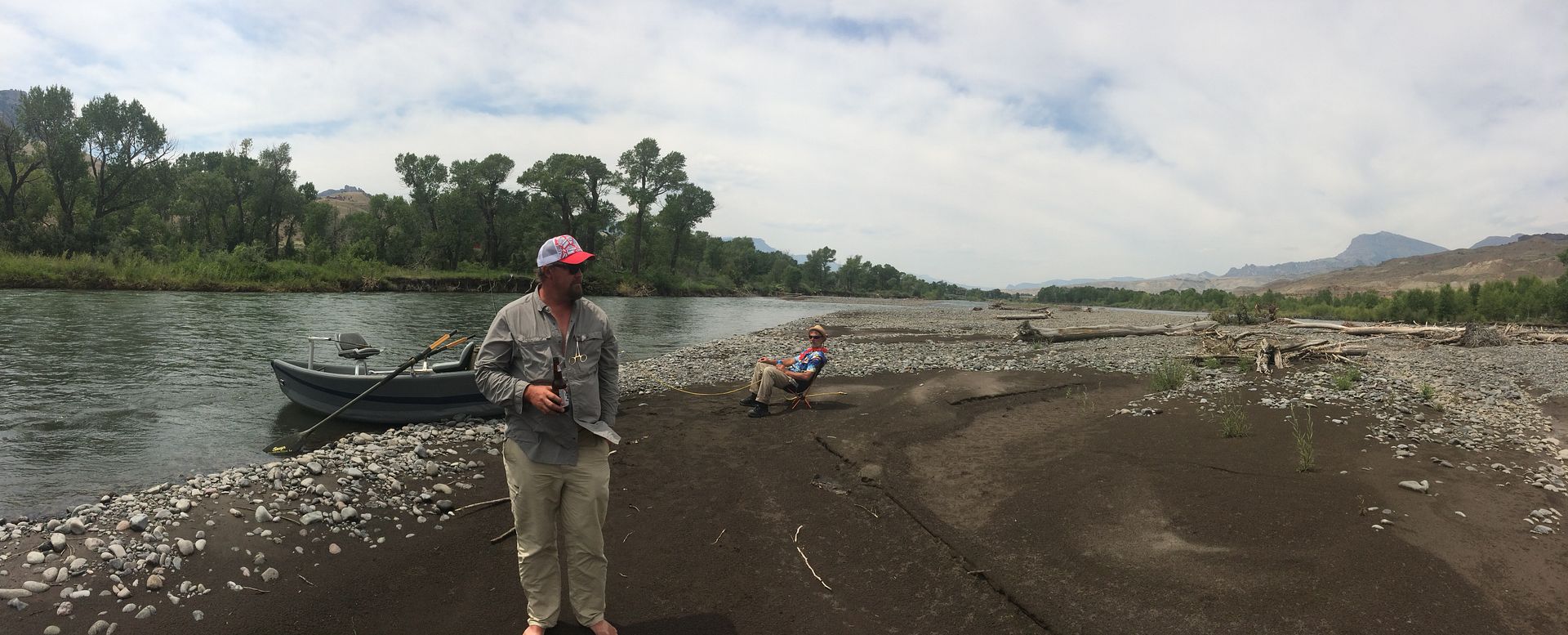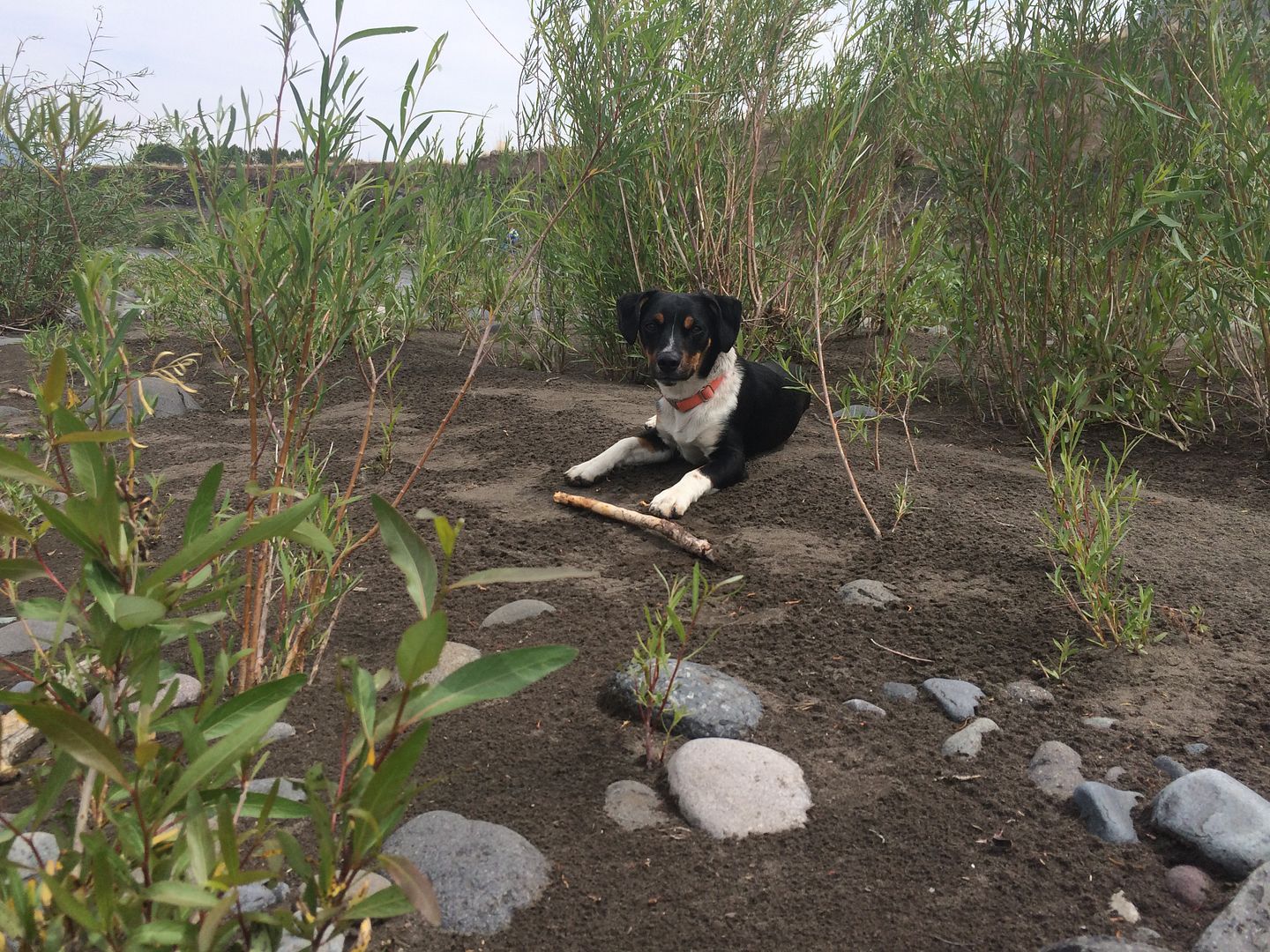 Joe even tried sushi........
Everyone was tapped out, so I took Ironman and Sack of Nuts (I mean Kareem Alcindor), down the same stretch. It didn't disappoint. Well.............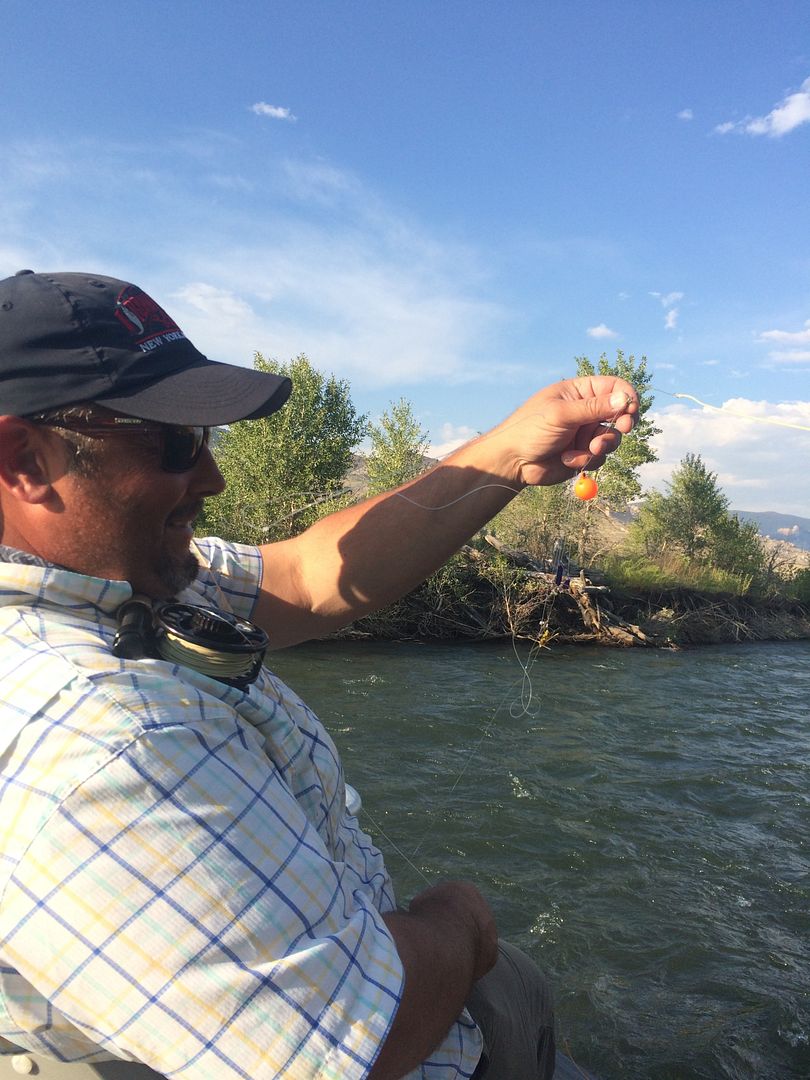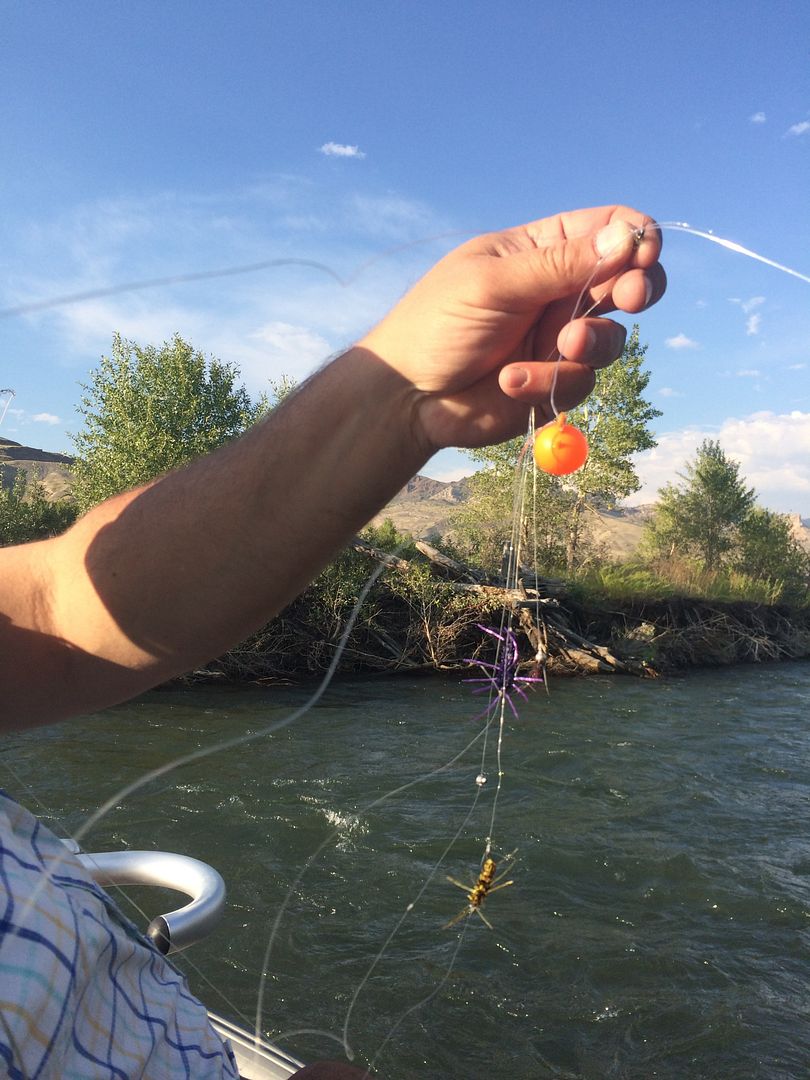 Anyone can catch trout......it was so good, we stopped at the campsite and called it a night.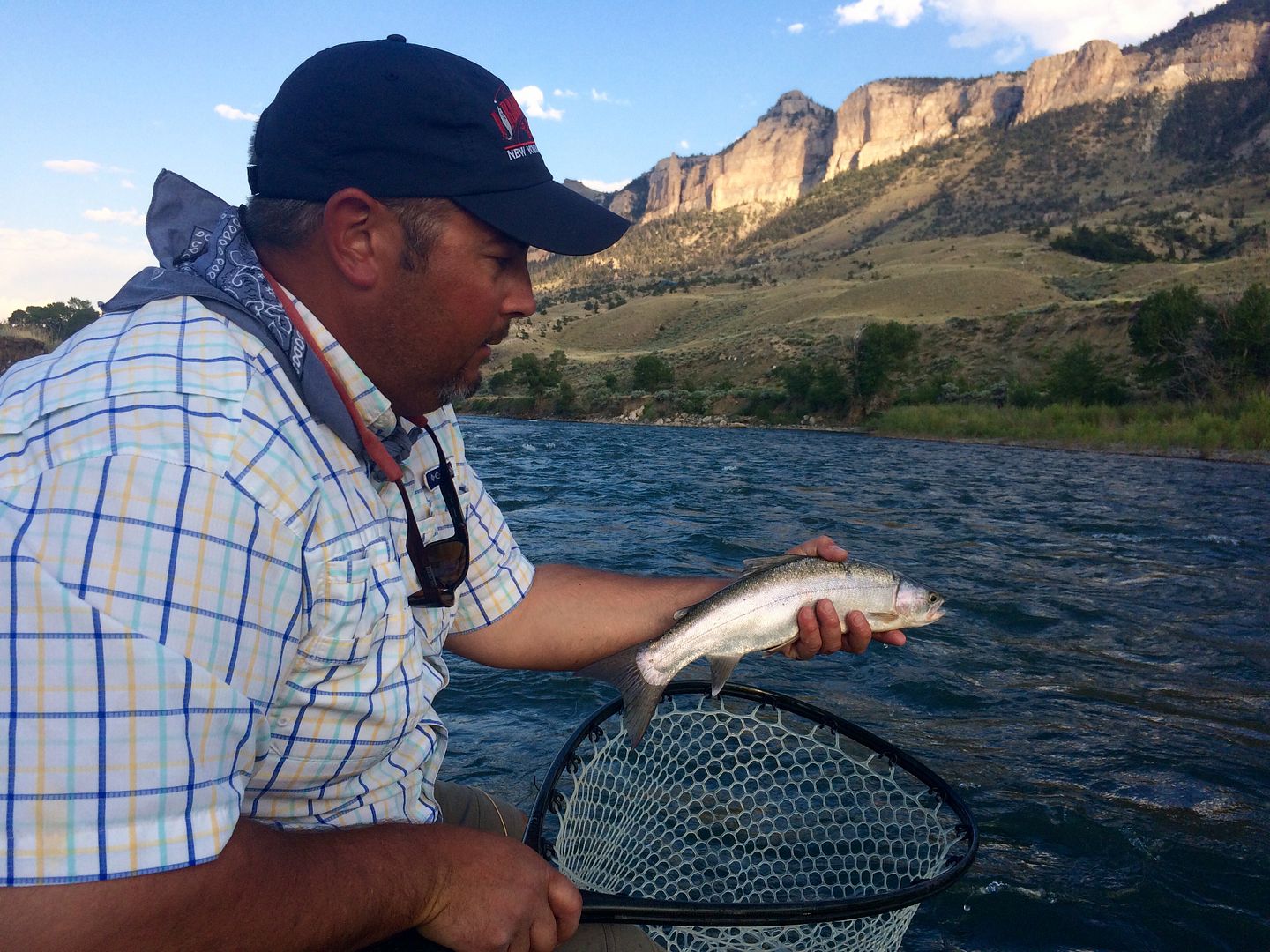 Heero lost his ring........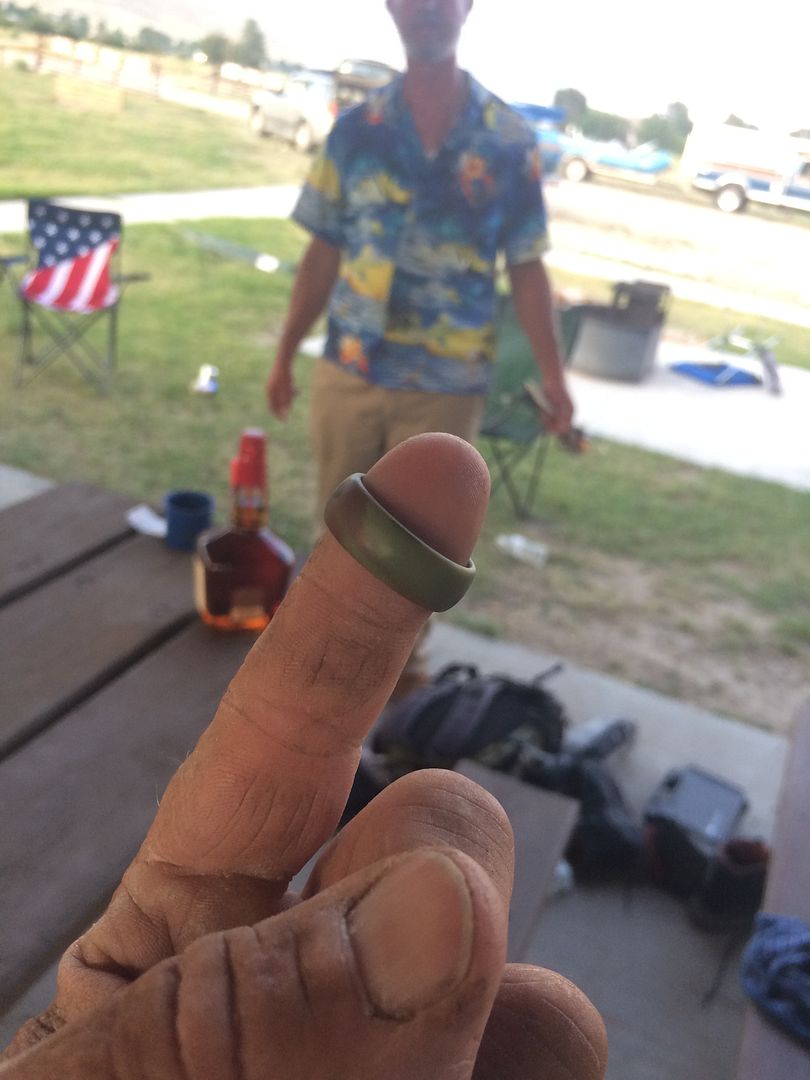 The Young Lass, Joe, and I finished up the float the next morning........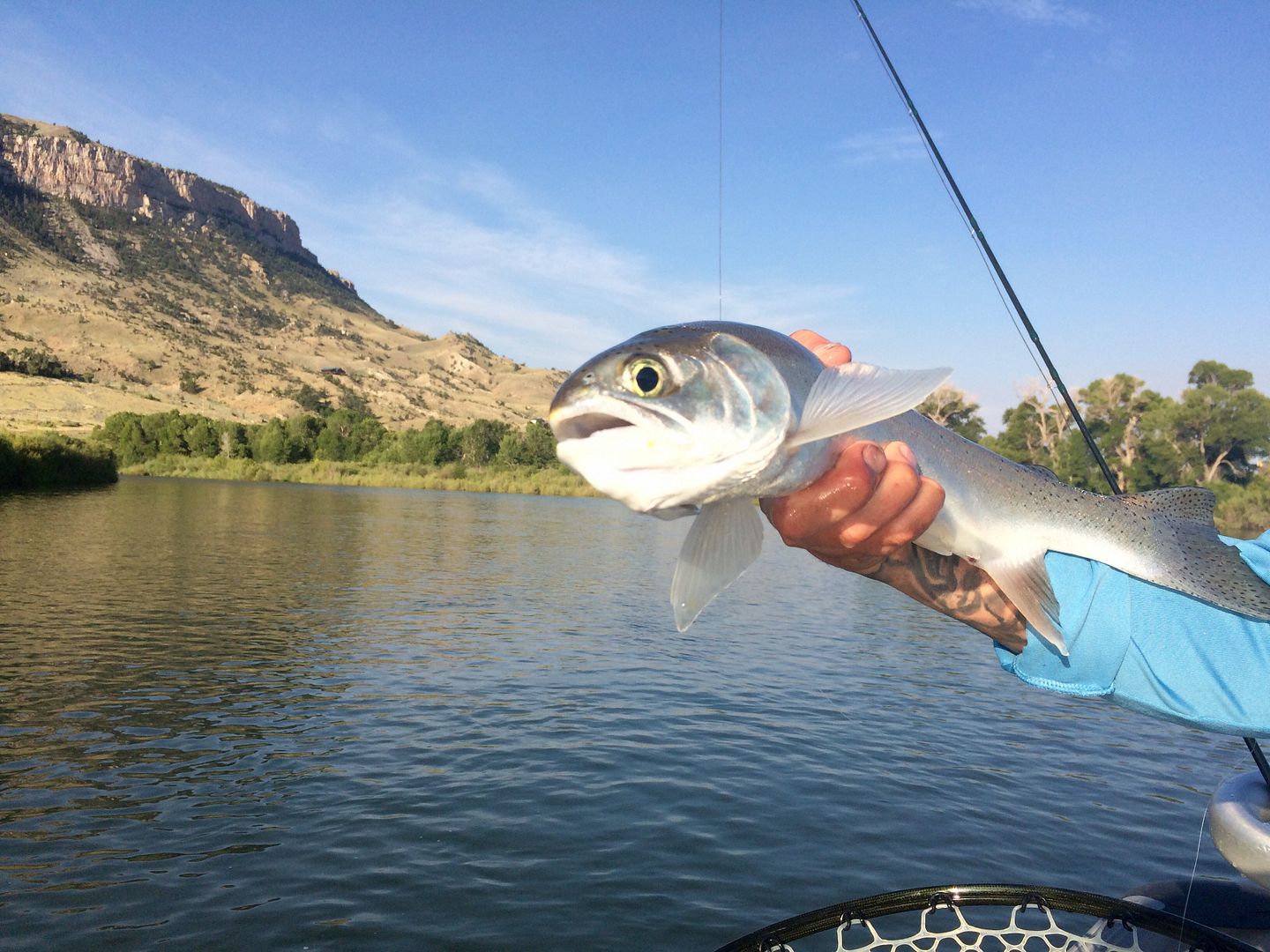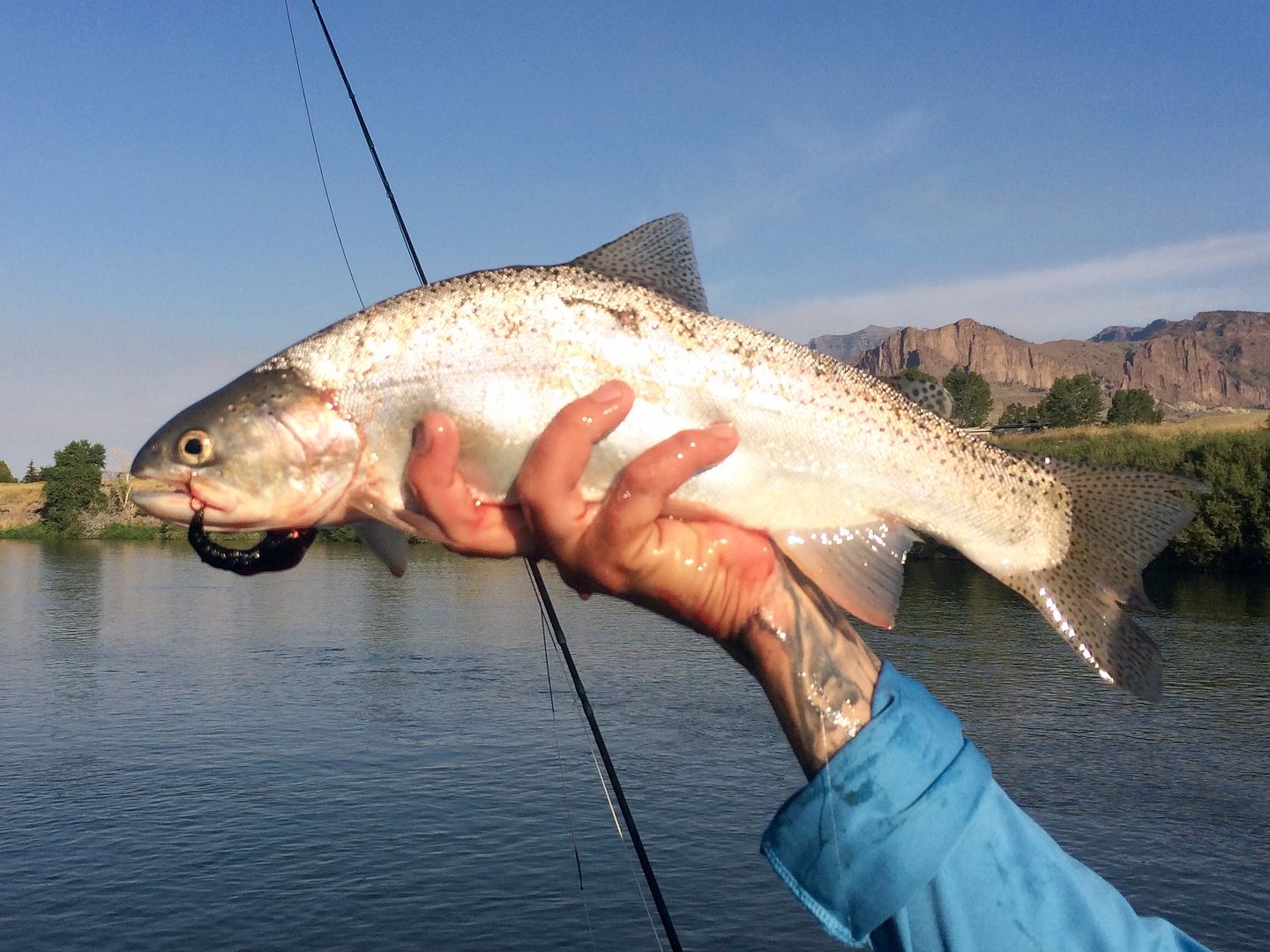 Said goodbye to Joe............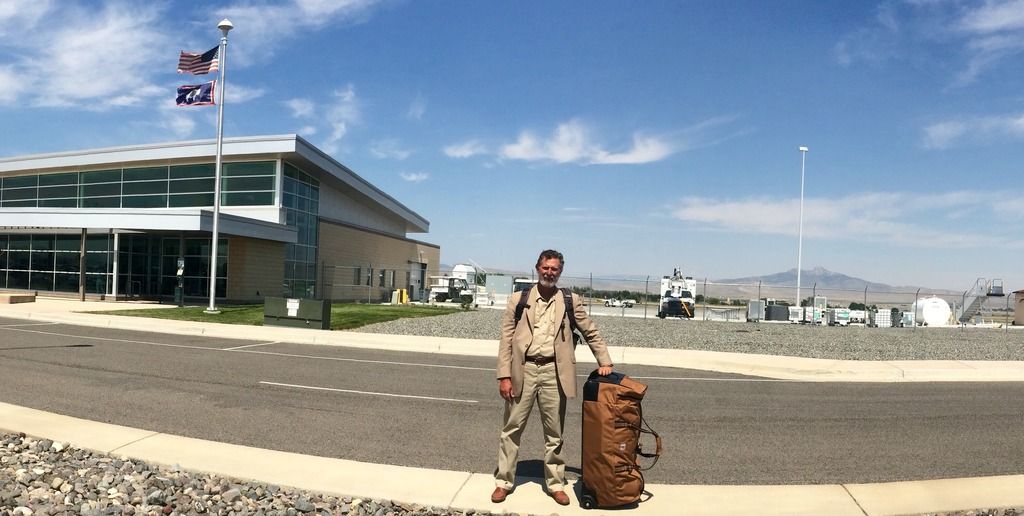 Ran into the boys and got them their chairs back. No wonder they like to sleep so late in that cave.............
Said goodbye to a new thunder buddy................
While getting the truck serviced, I was reminded that we need a list of Things to do at the Luau.
It was a nice drive back............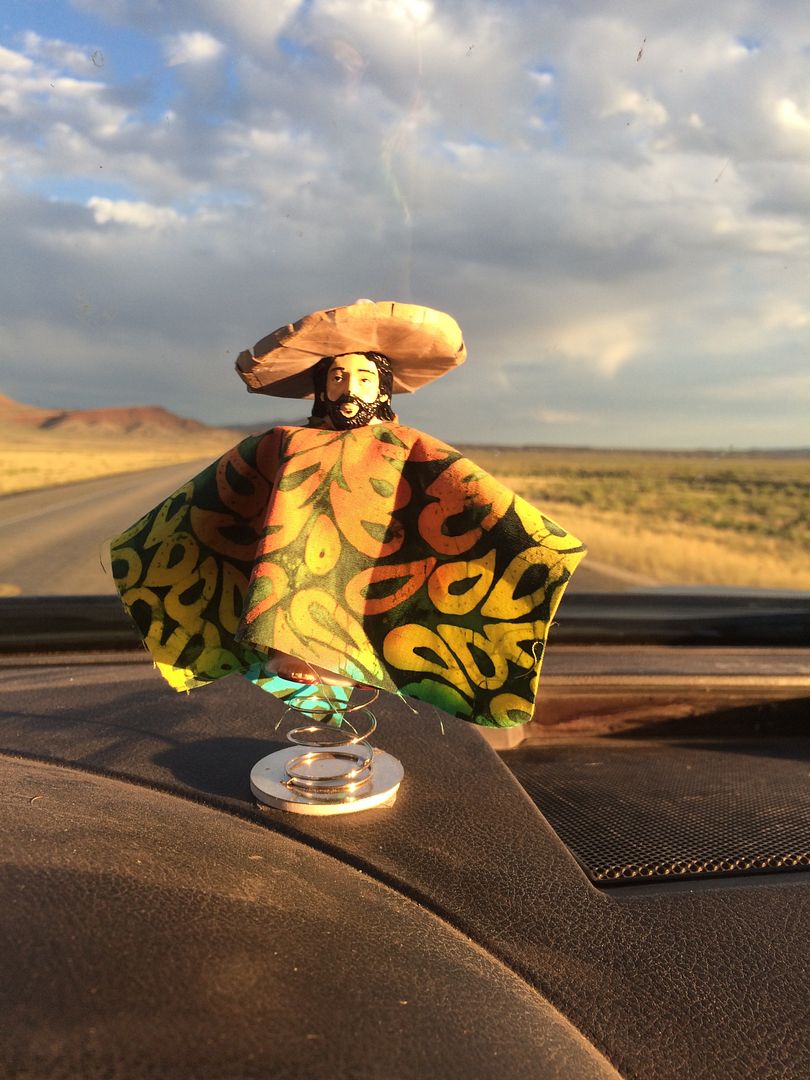 While I was gone, it rained for three days. I got back late and had a trip the next morning......I work with idiots.
The fishing sucked. There were clouds of tricos everywhere, but the water was too dirty for the fishes.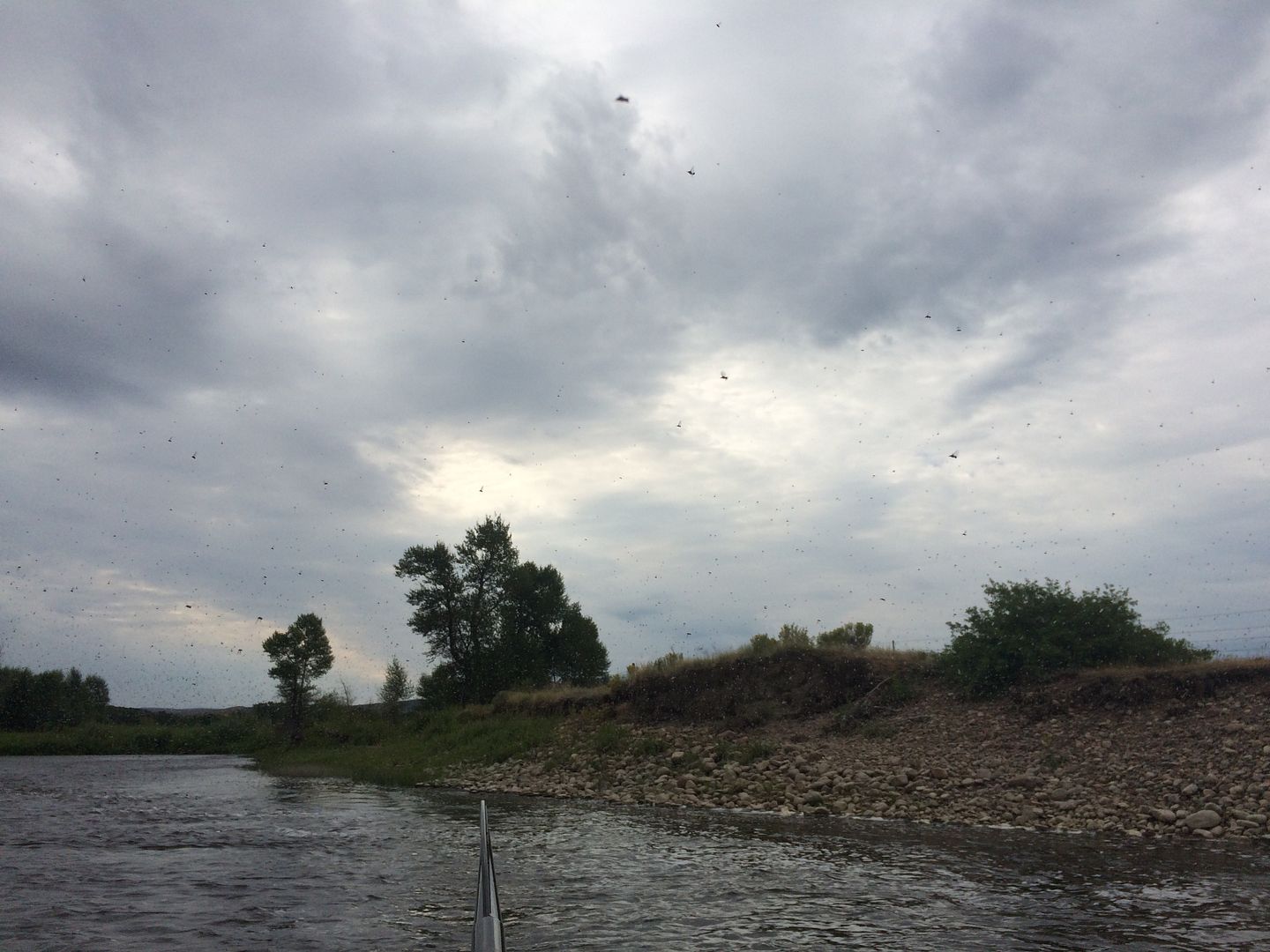 The calendar is pretty much free for me and the number four through six guides , so when CE texted and said he was going to be near fishing a stream with Palometa, I was all in. The Young Lass and I meet them at the bowling alley at went out after some fishes.
The TN hillbillllllly forgot his socks..........so I gave him a pair.
It rained a lot and fishing wasn't the greatest..........but we limited out on smiles.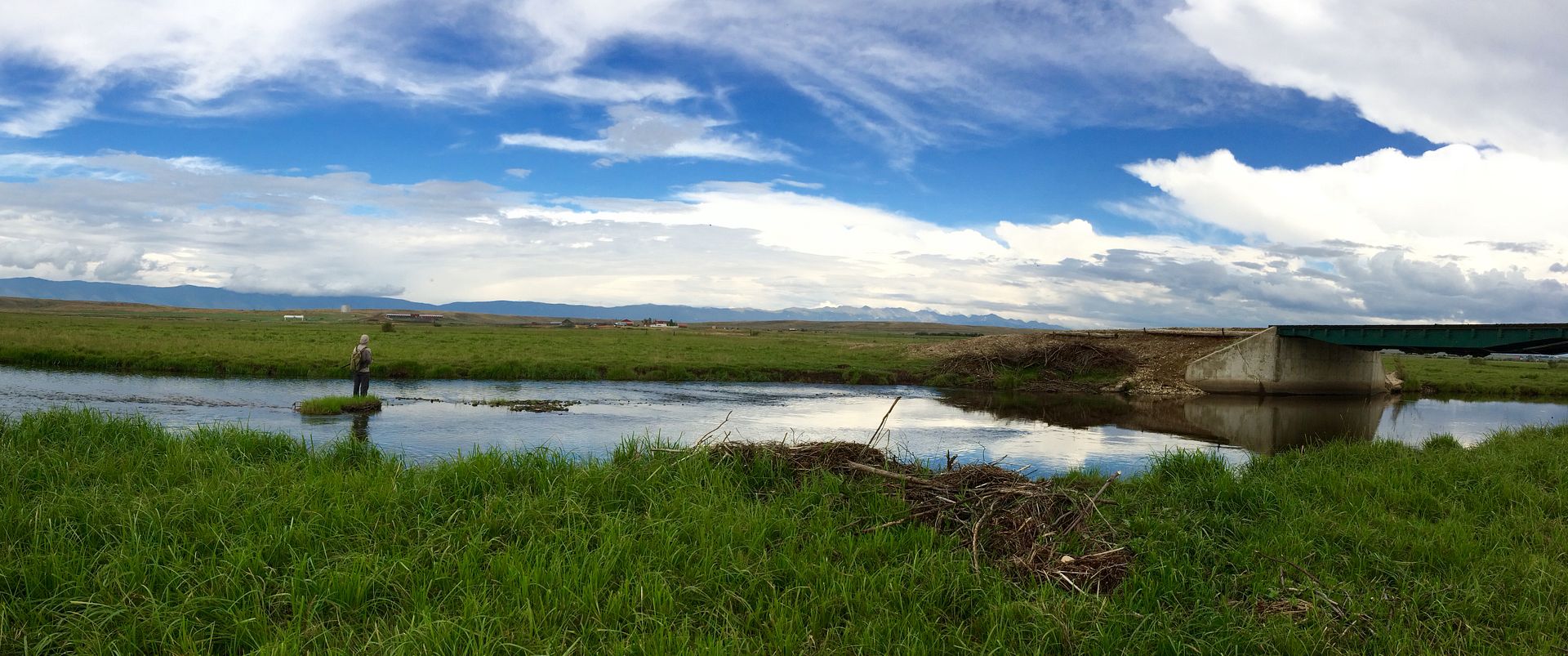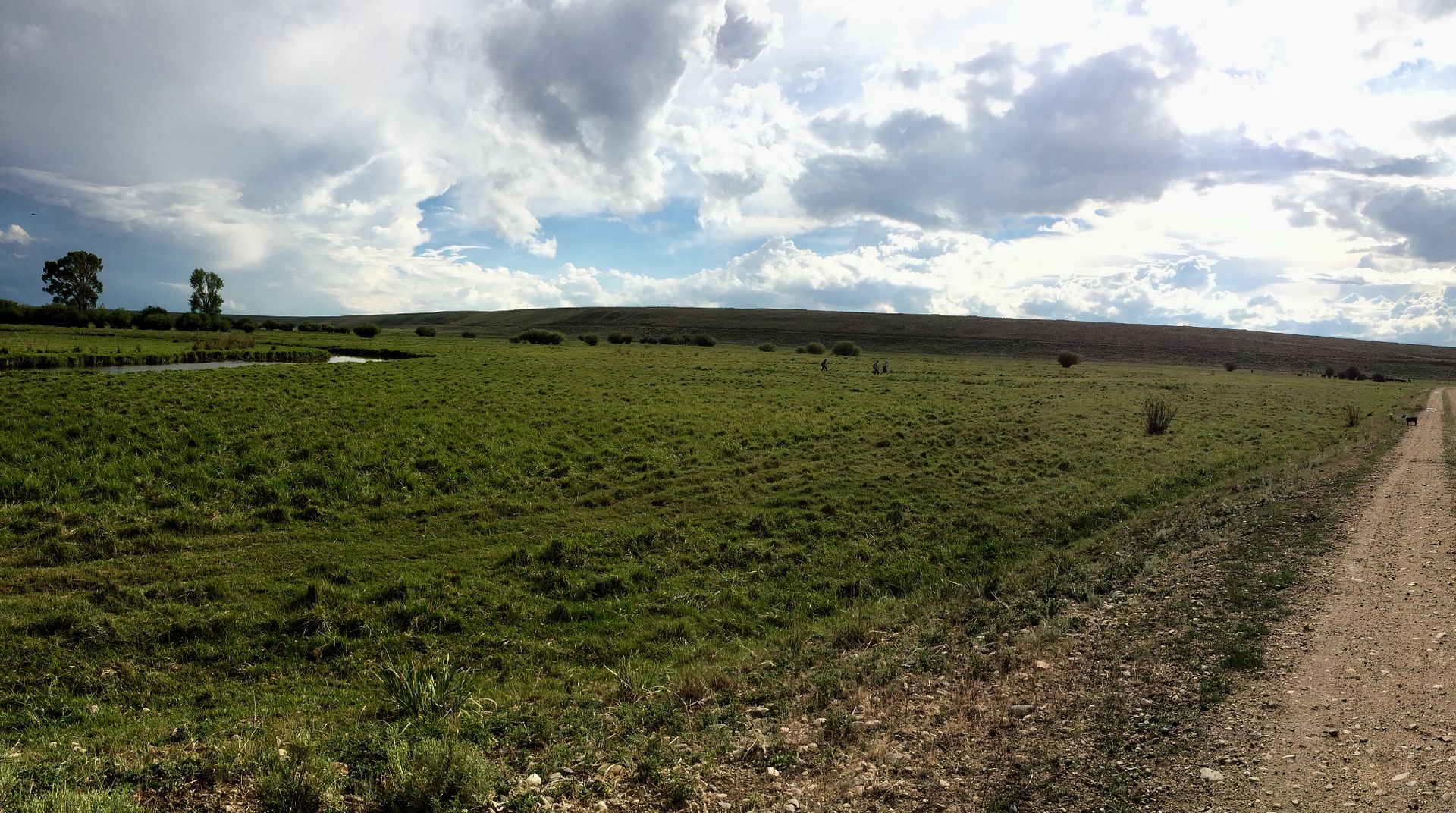 I saw some sweet DSFK on the way back........'Merica waiting to dine on a dead speed goat.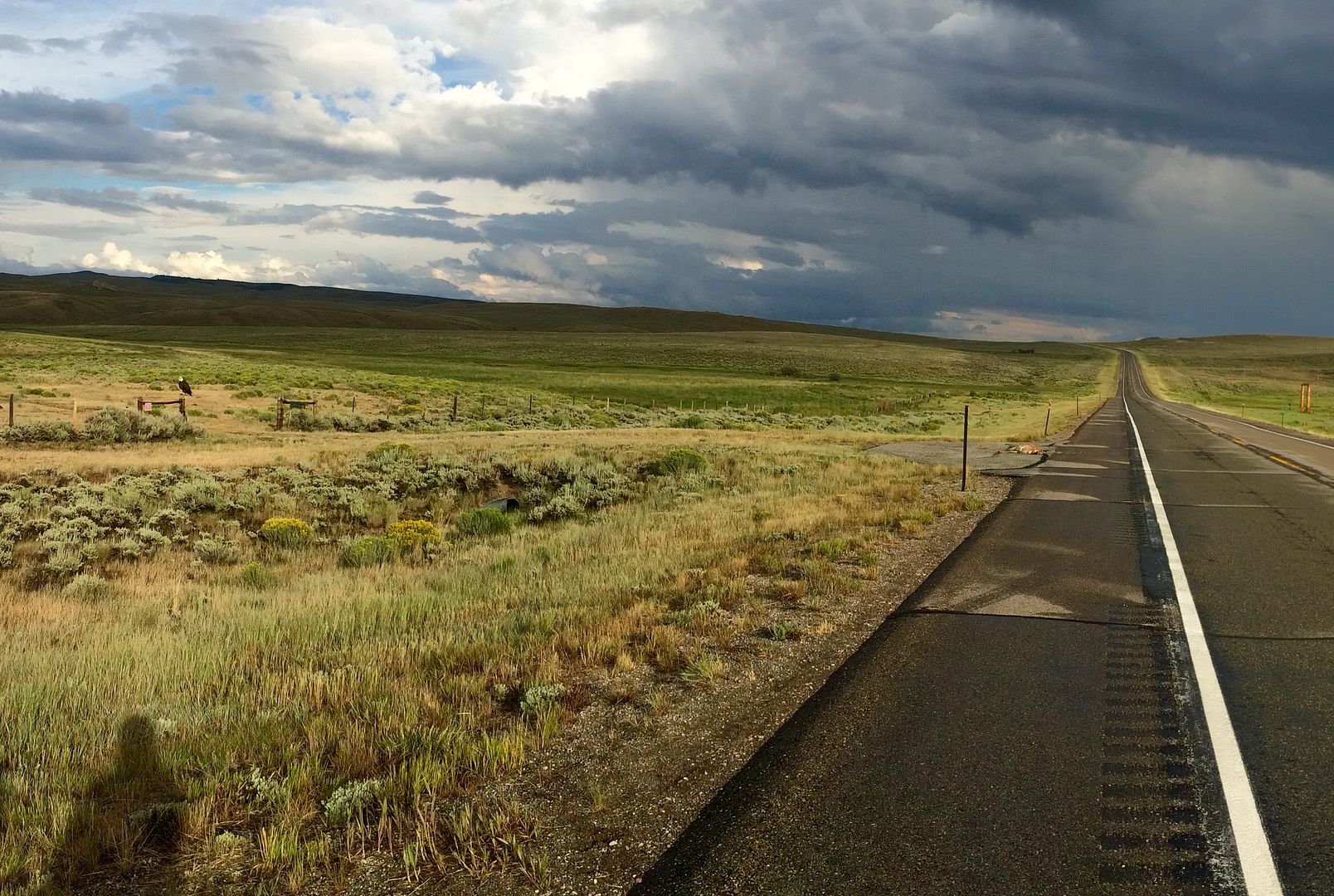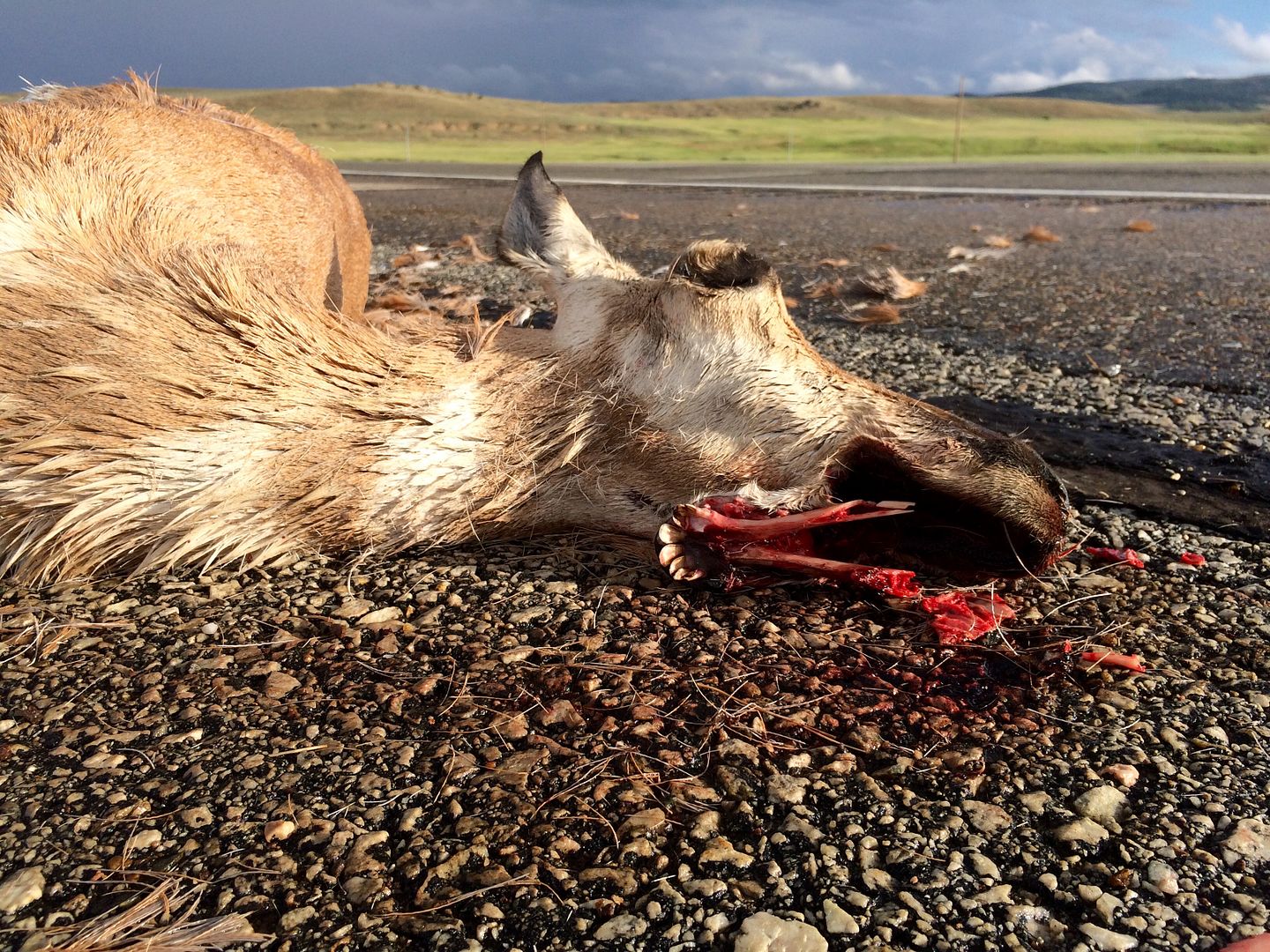 Franzen called and was wondering when I would be back home. He had a client that he wanted me to take down the drink. The Old Boss is turning down trips and I am tired of this river..........so I am headed home for good. I took my last trip this morning and about to load up and hit the road.
If my tombstone reads, "He never ate sushi." it won't be a lie, and I'll be OK with that.
~

Average Joe
---
did the yinzers drown Don?
I'm gonna do this next year. dammit.
My drinkin' days are over; I'm still trouble bound - Slaid Cleaves

"This place is so fucked up. Where else could you find a thread with a Debbie Gibson song, a chapter from Fyodor Dostoevsky, and a sweet under boob pic like that on the same page?" - Hogleg

"You may not be smart, but your car gets good gas mileage". - Stovetop
---
thanks dude, those socks saved my ass. Next year, mo' better planning.
Protect WYDAHO fish & game, fence out Utah.
---
Sip poured..........
The Young Lass cooked me a nice dinner my last night in town.......
Found a gift for Joe..........
Hit a new poopfish spot on my way home..........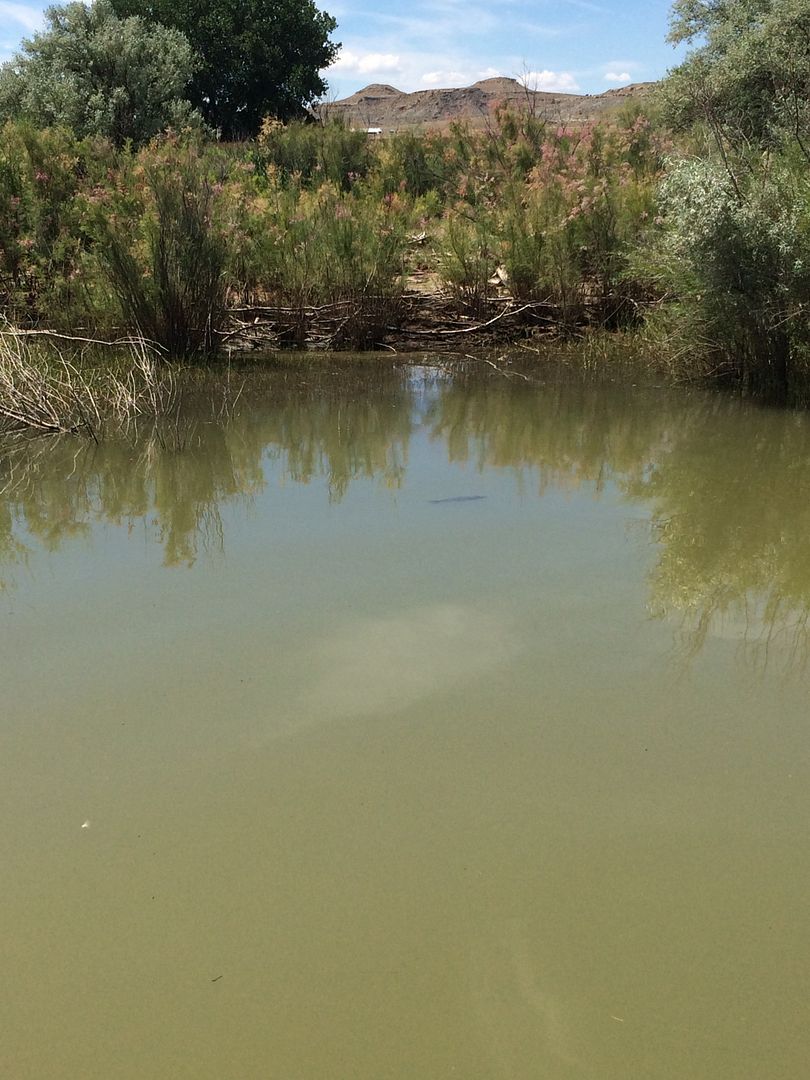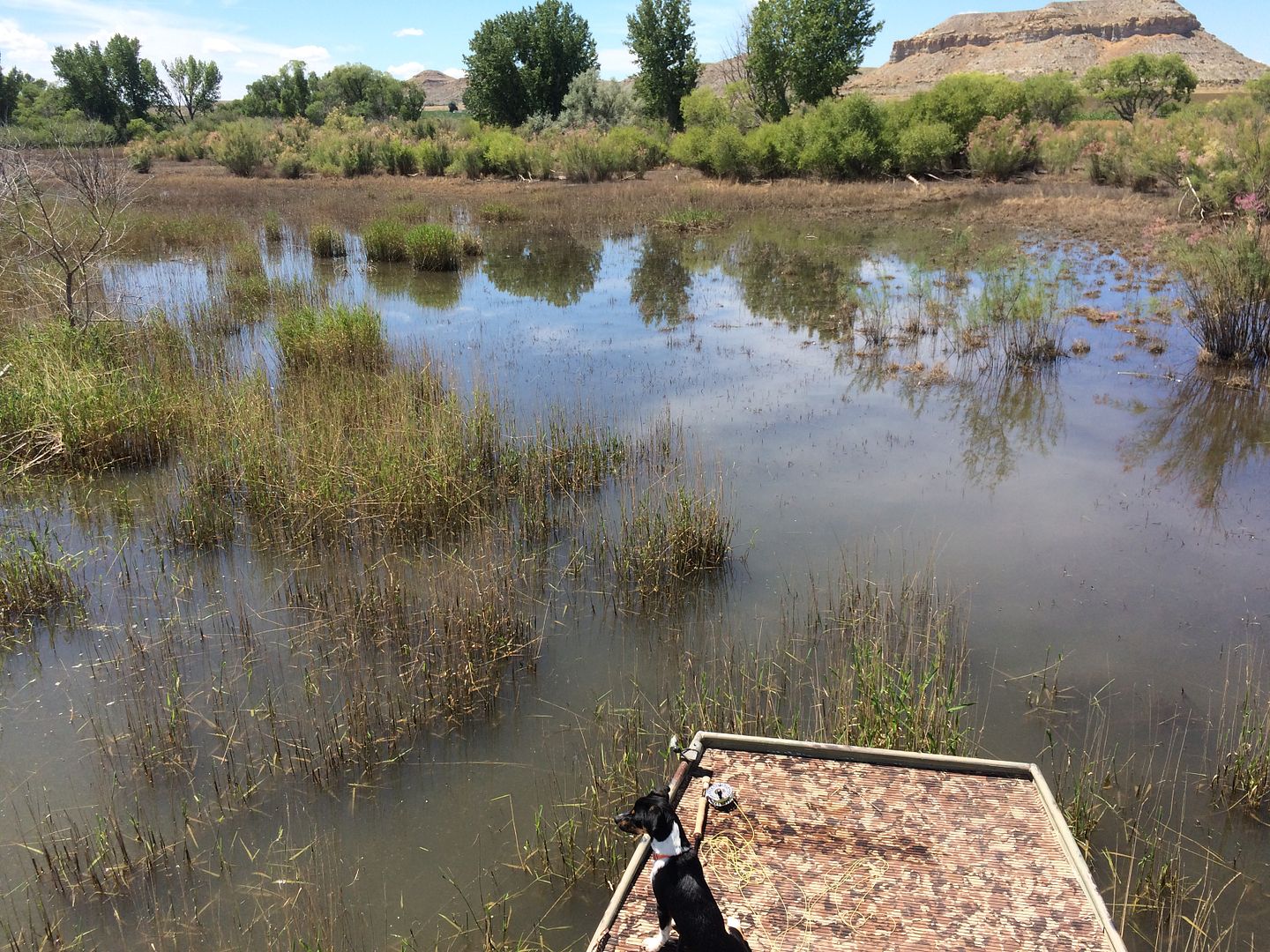 Got back into town and was dragged to the pig races.......
Got back to running trips.....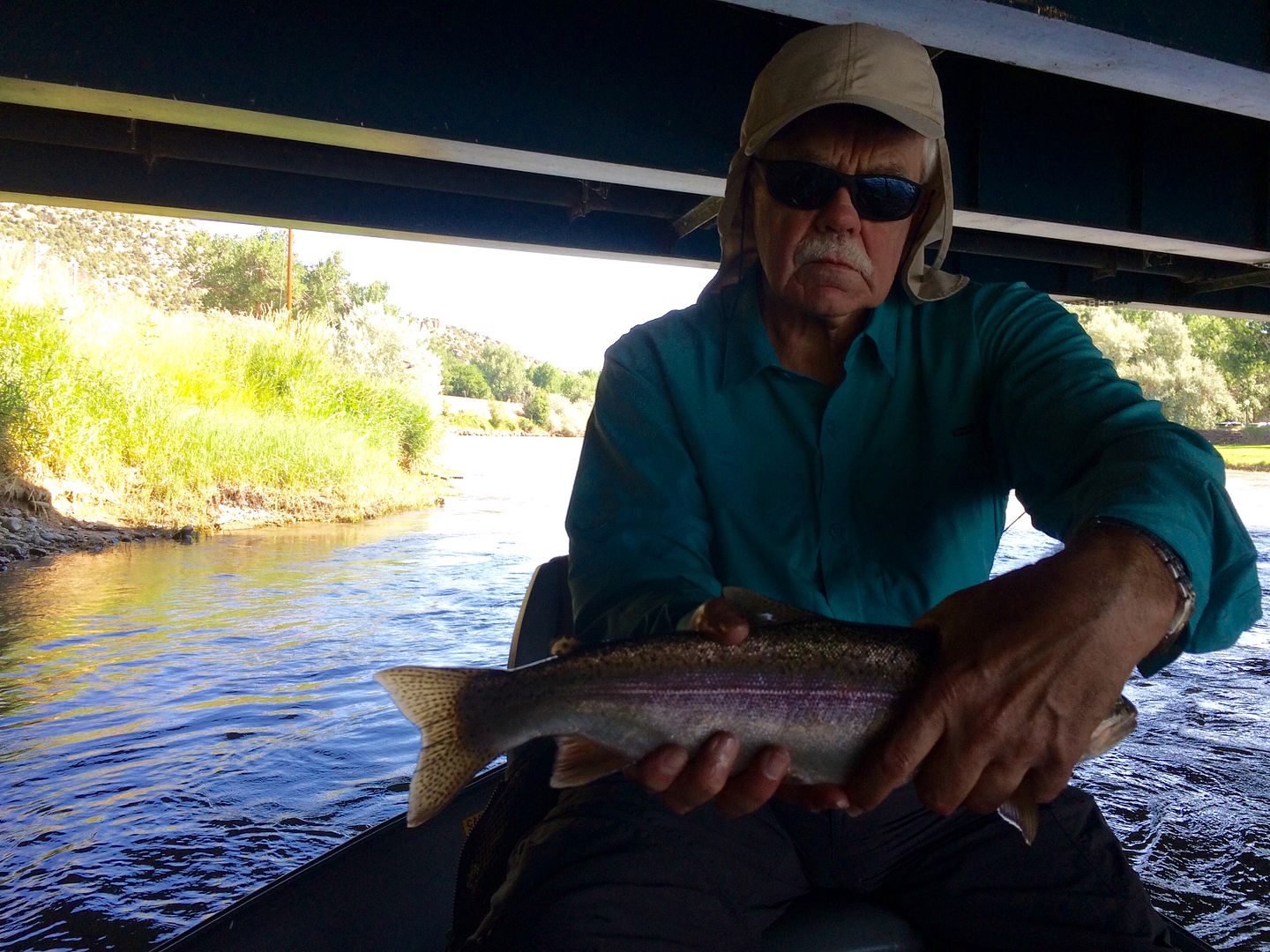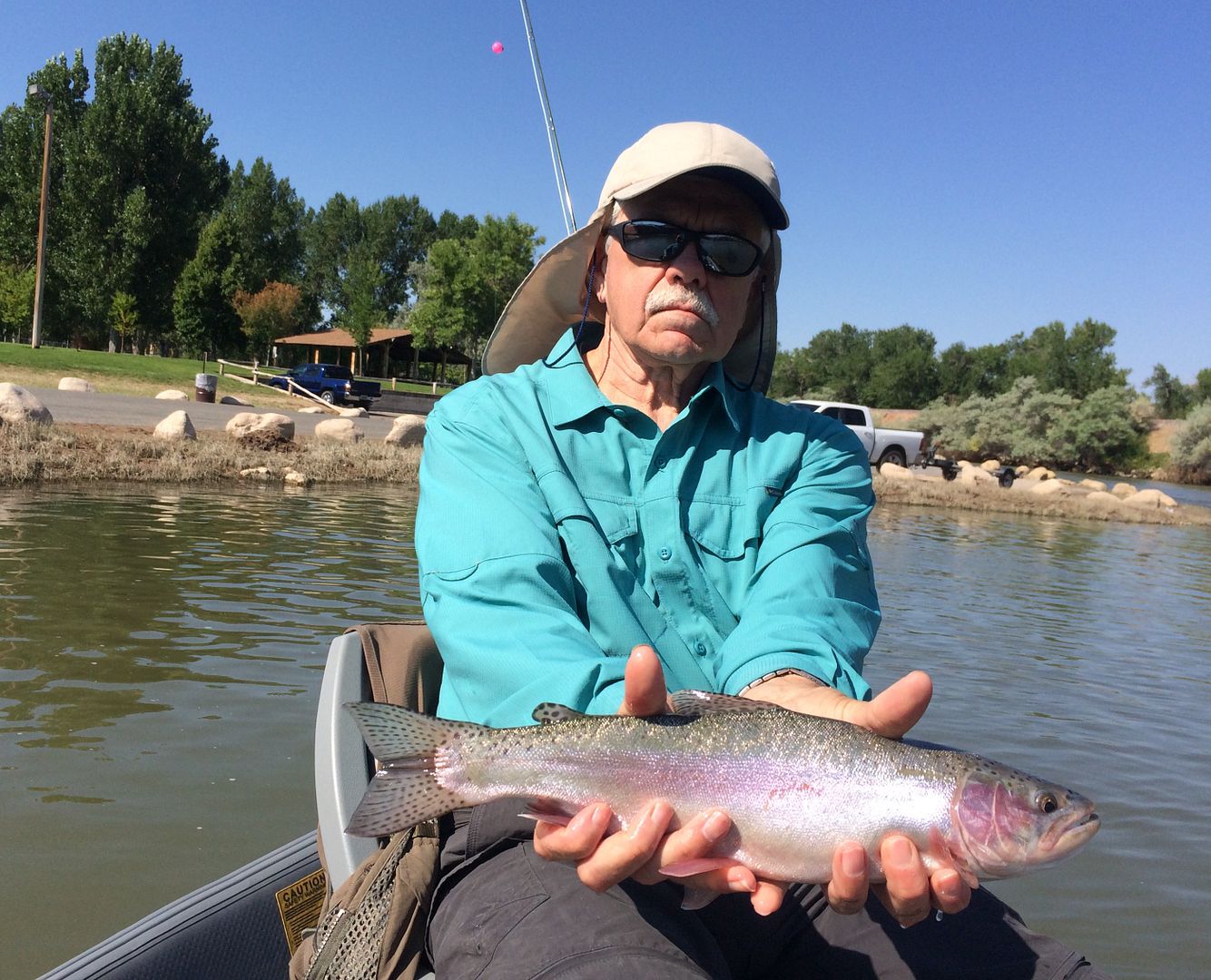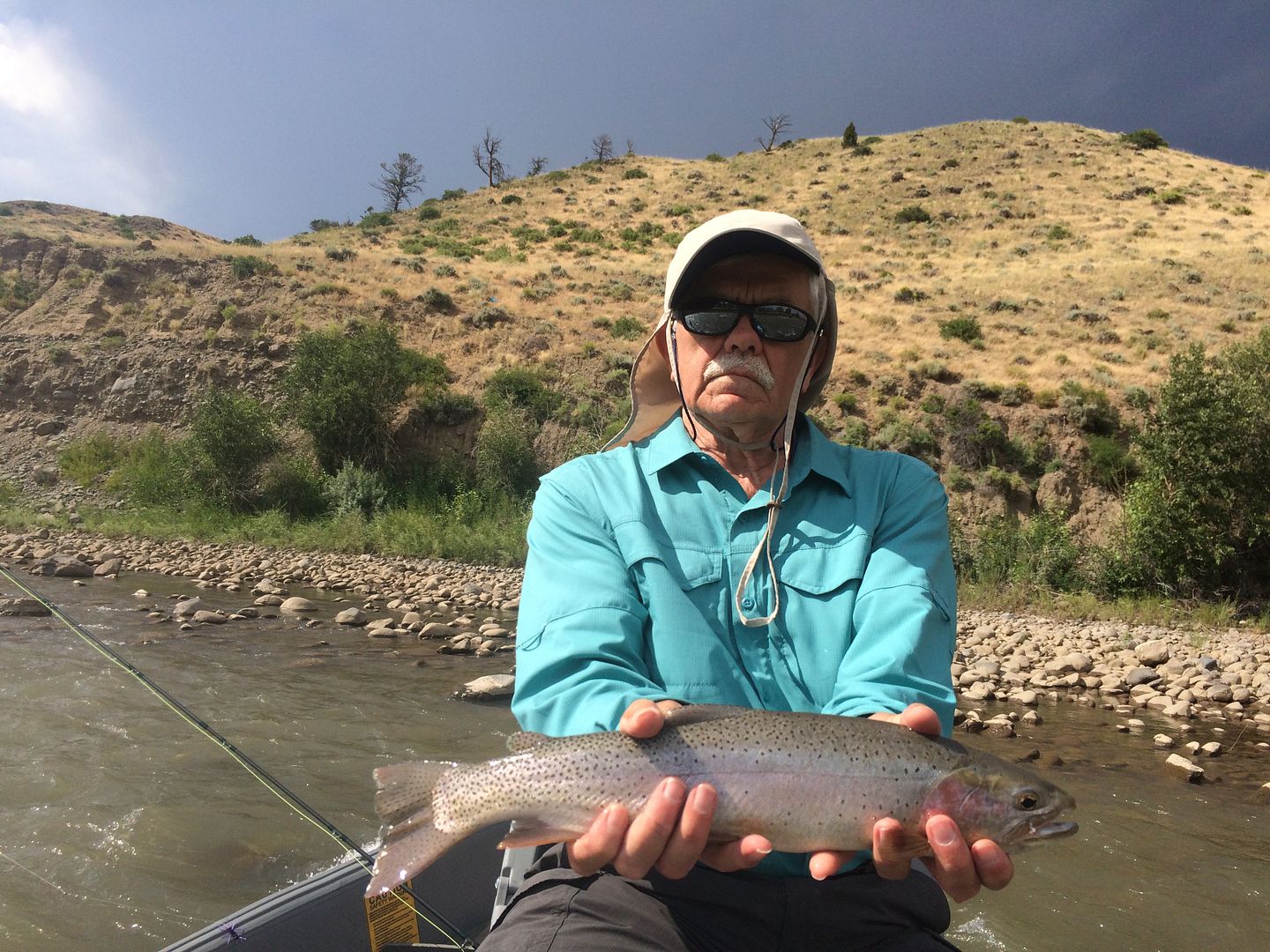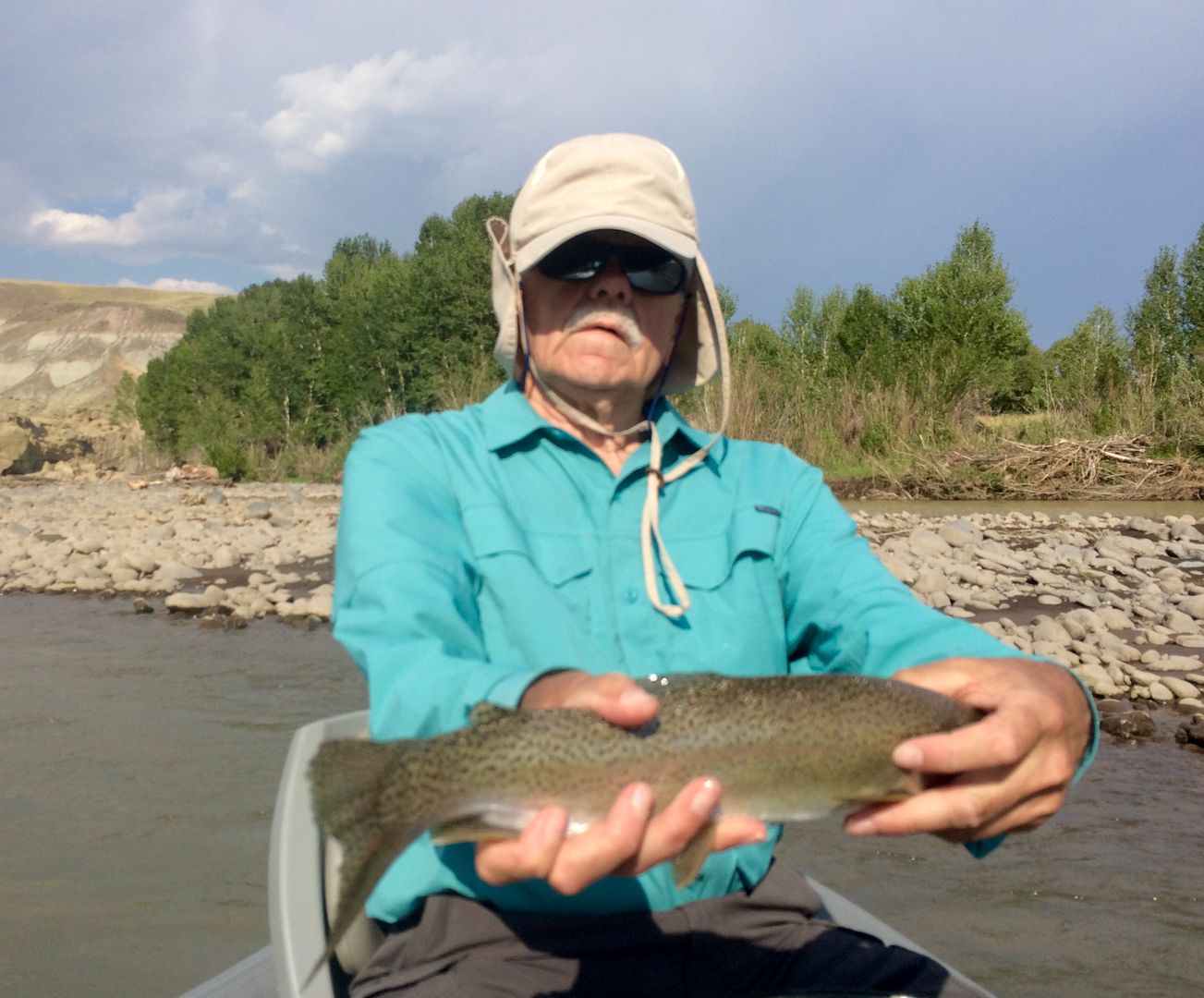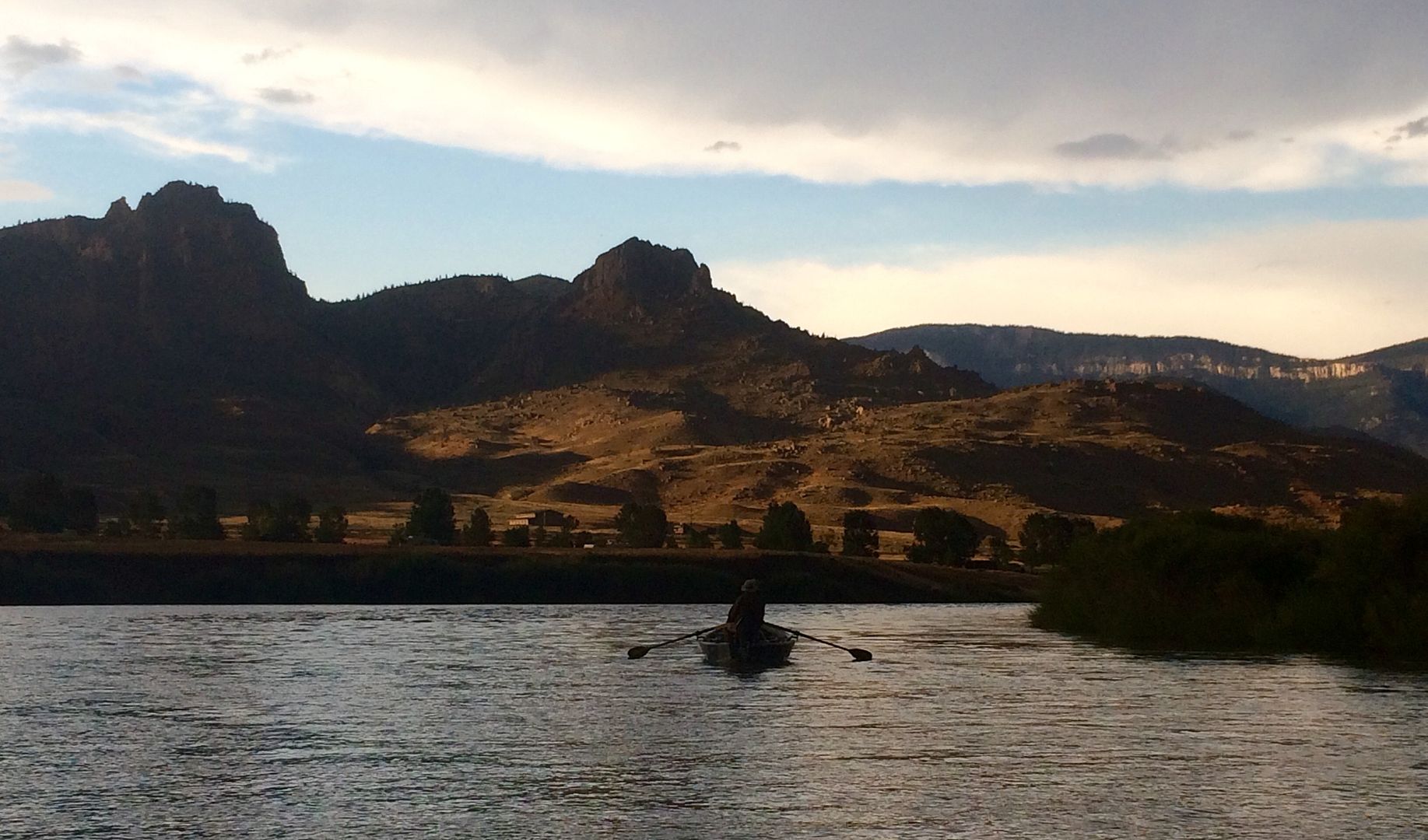 Broke out the spray pole and Slut in the same night.....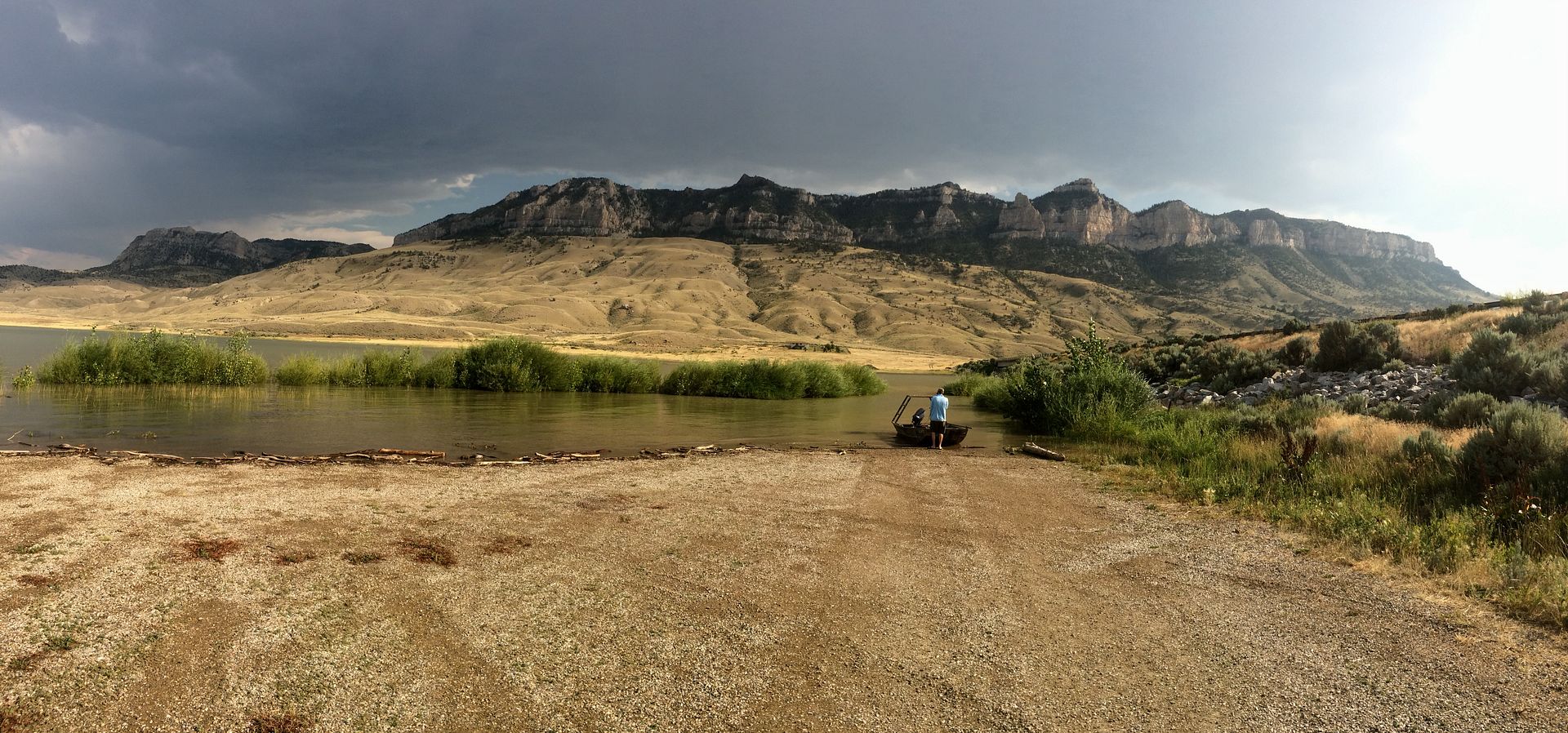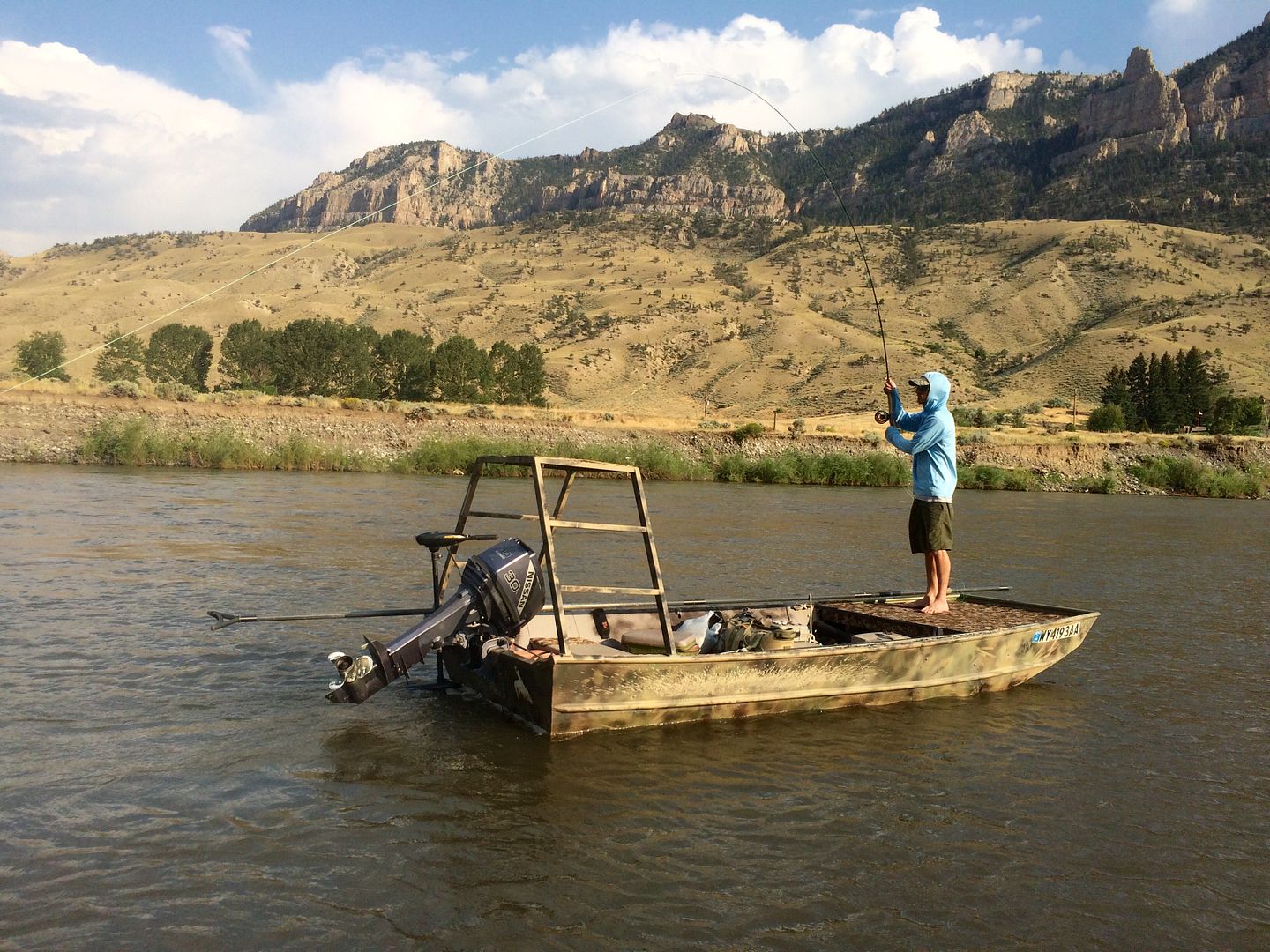 I had a day off and took out the basketball coach......
I spent a few days on foot.......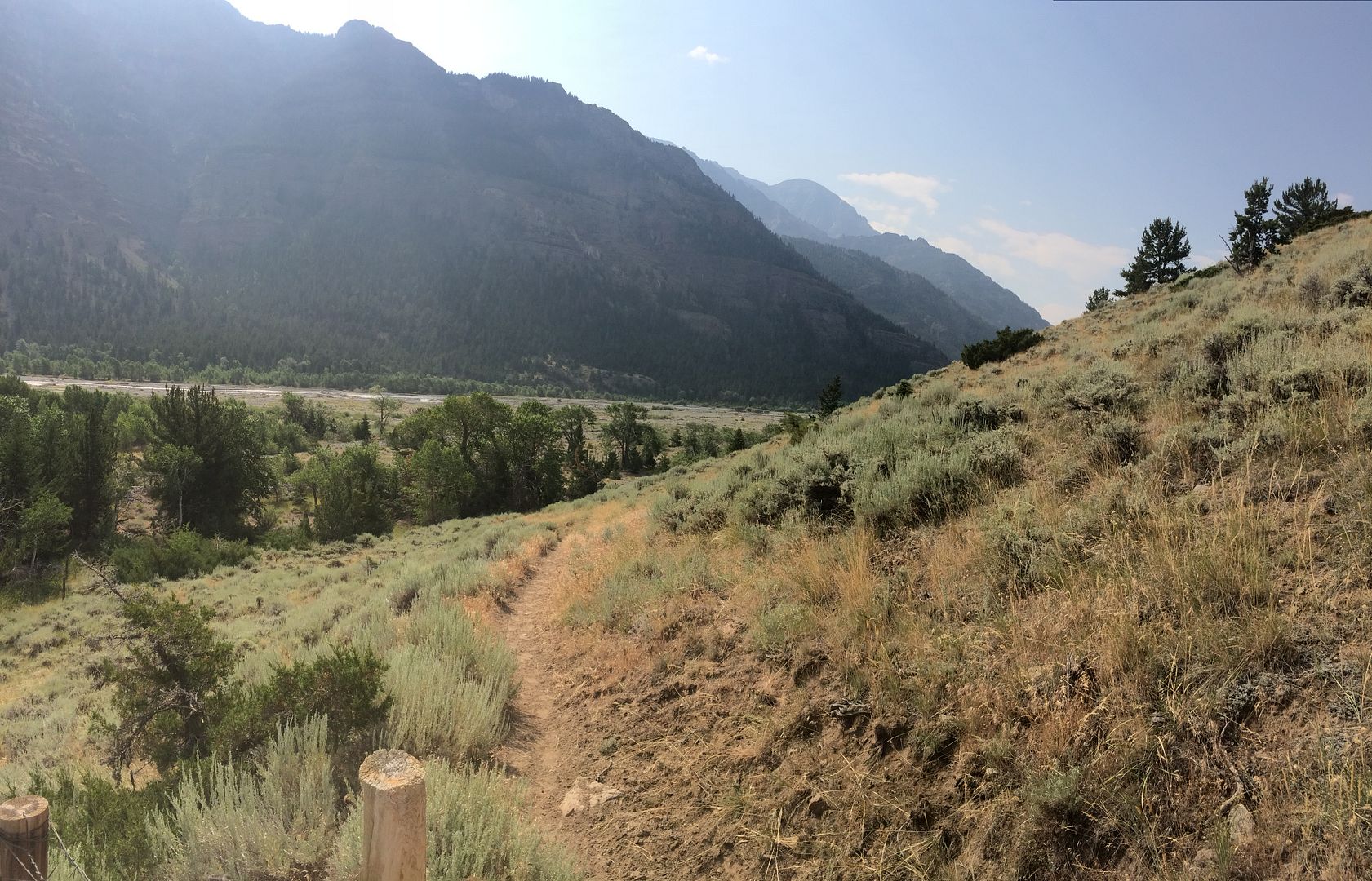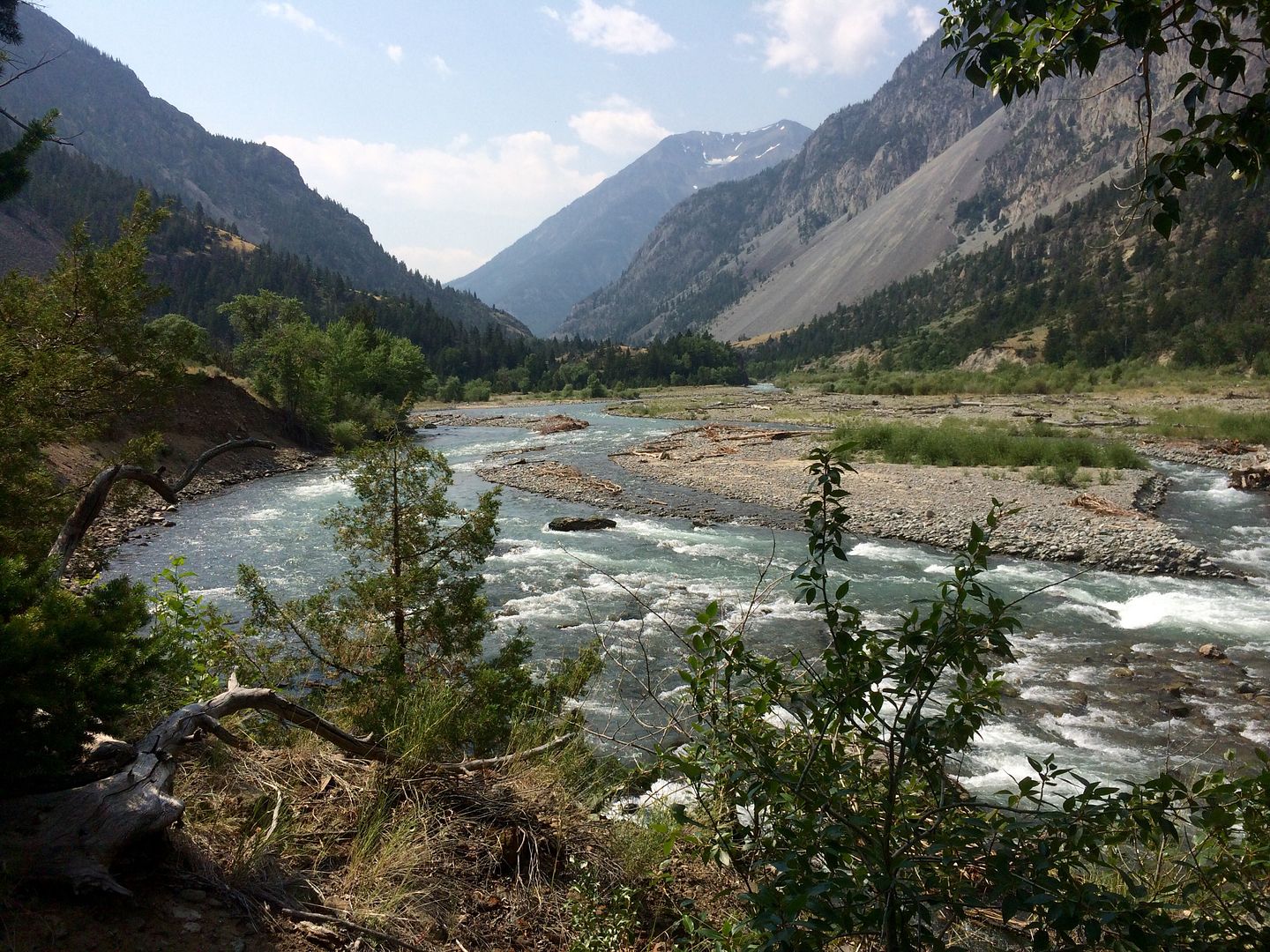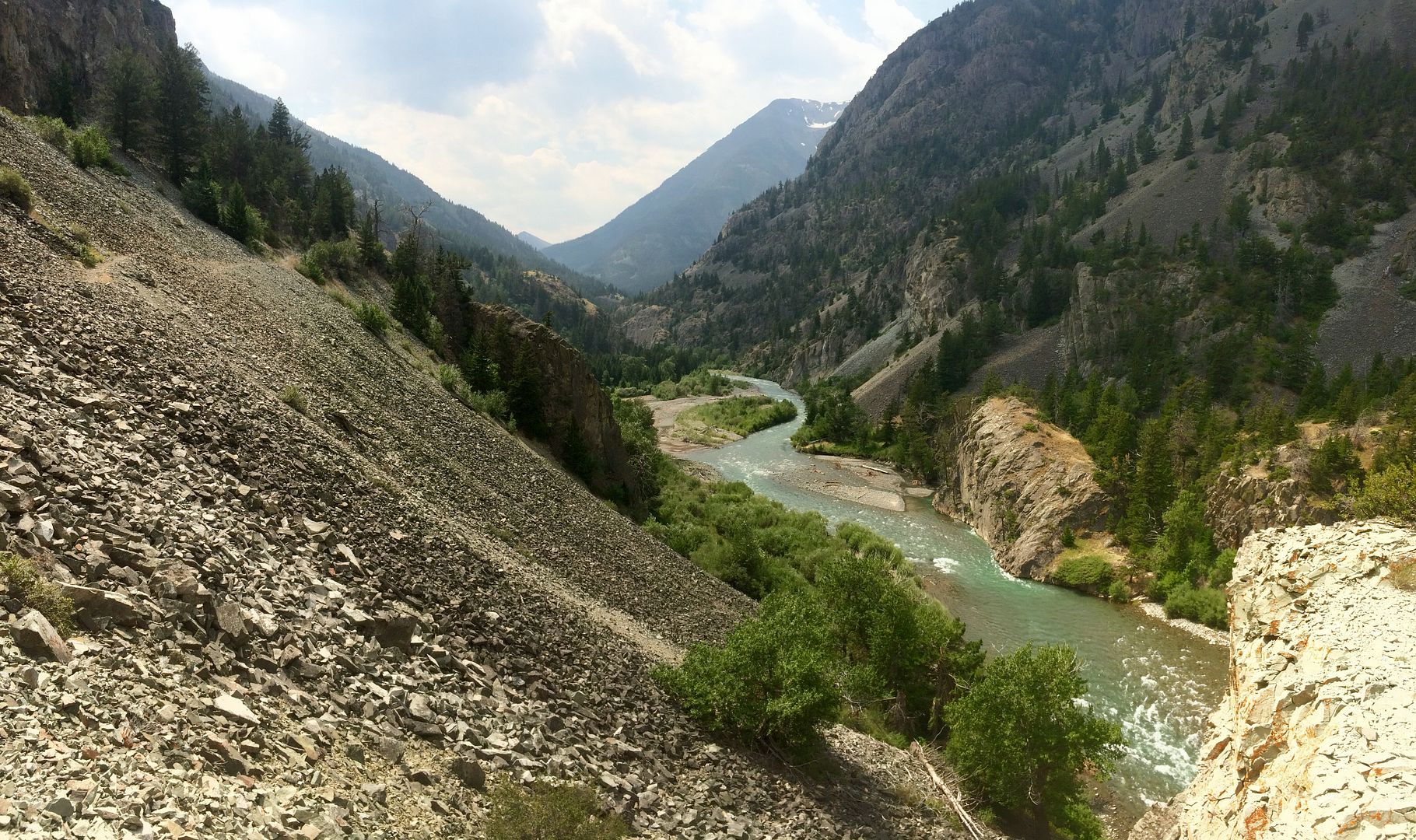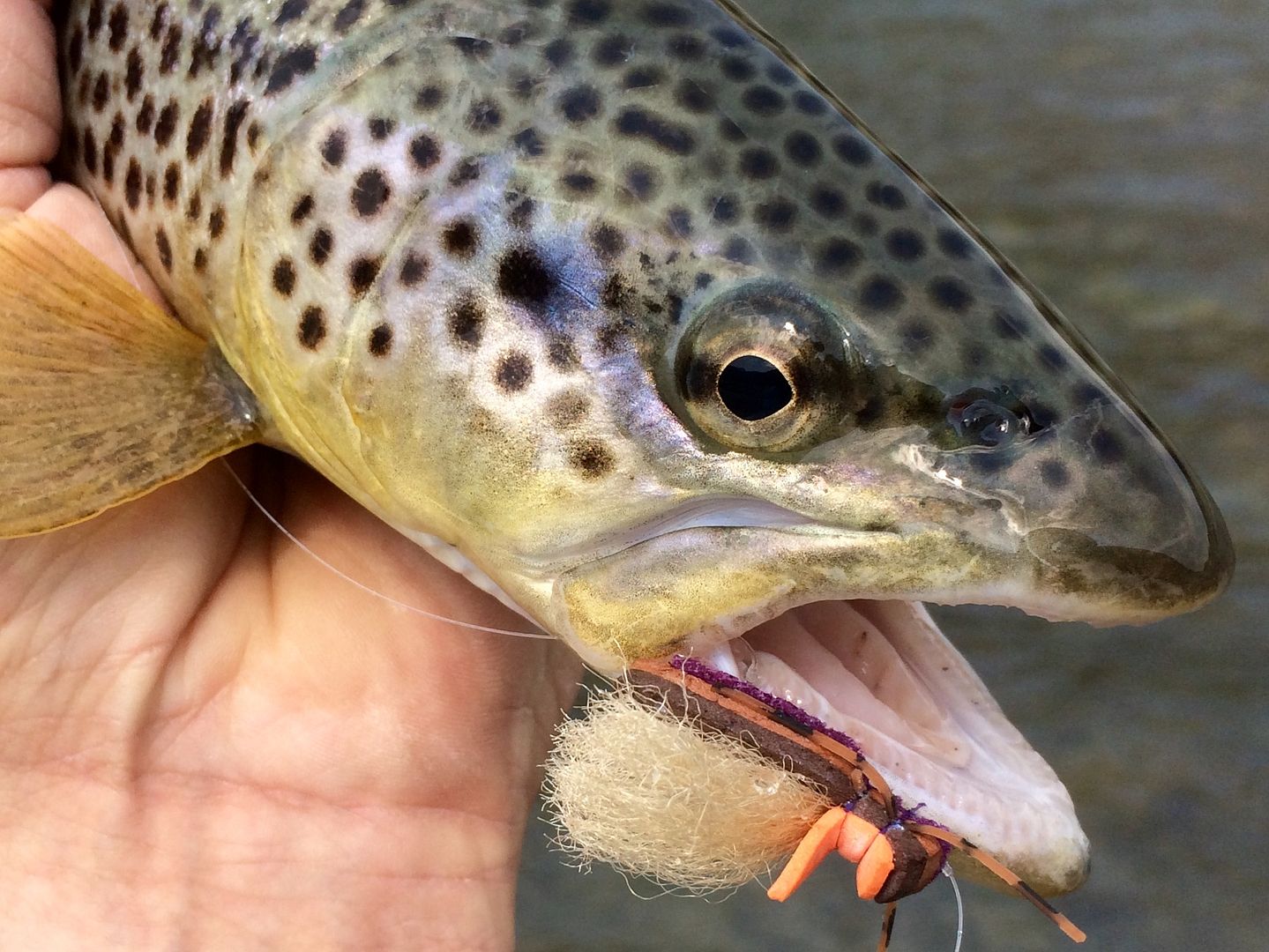 We've been running some little boats on skinny water.....
Clients are all the same....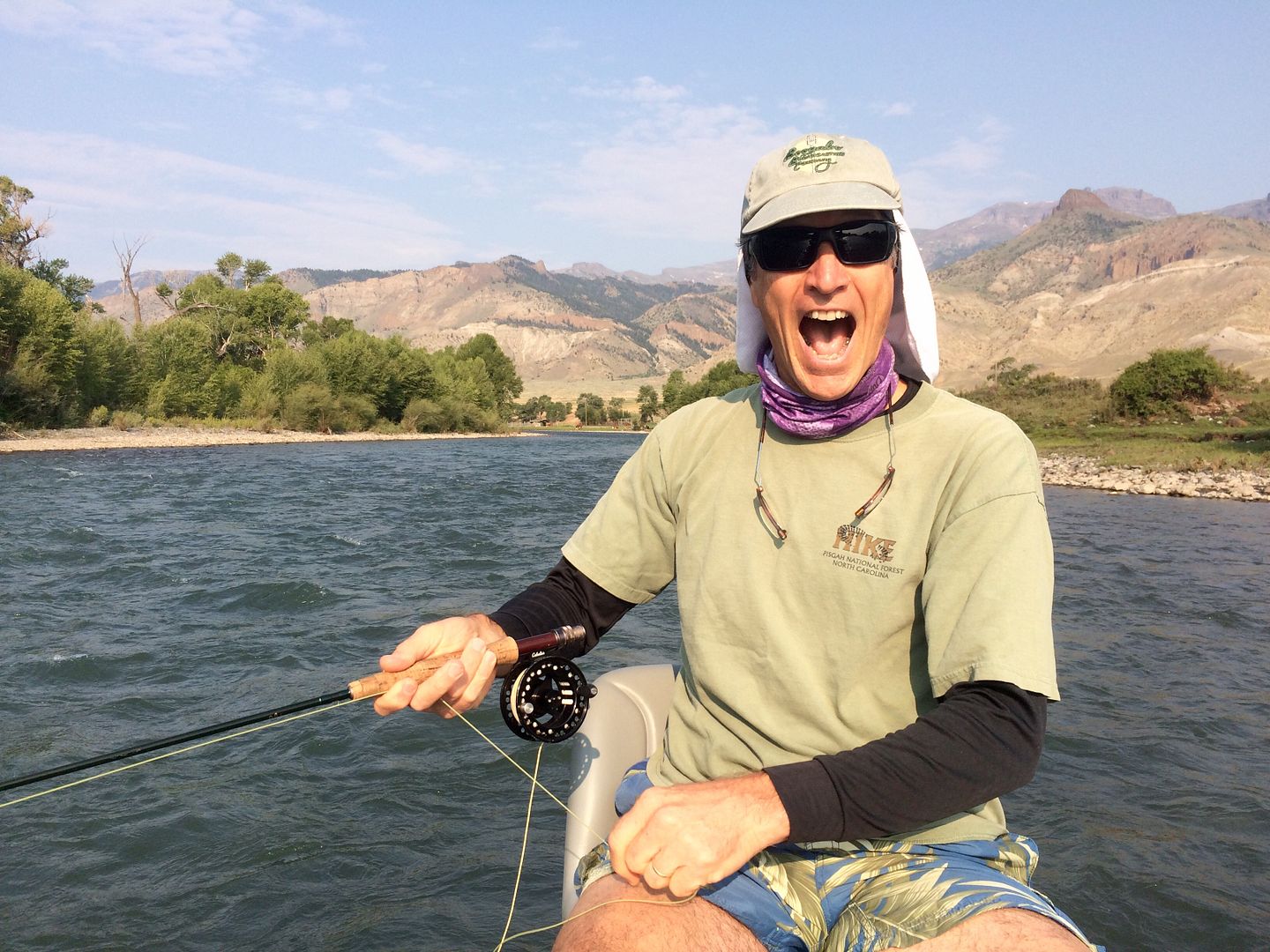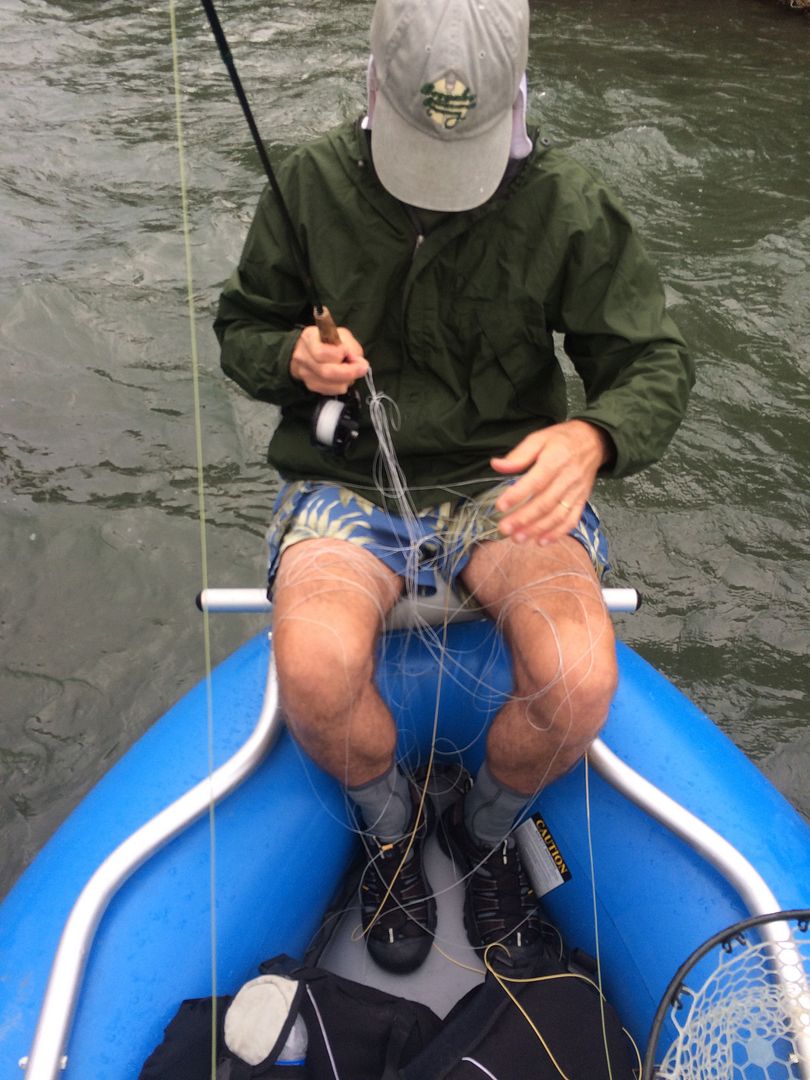 But we still have a great time......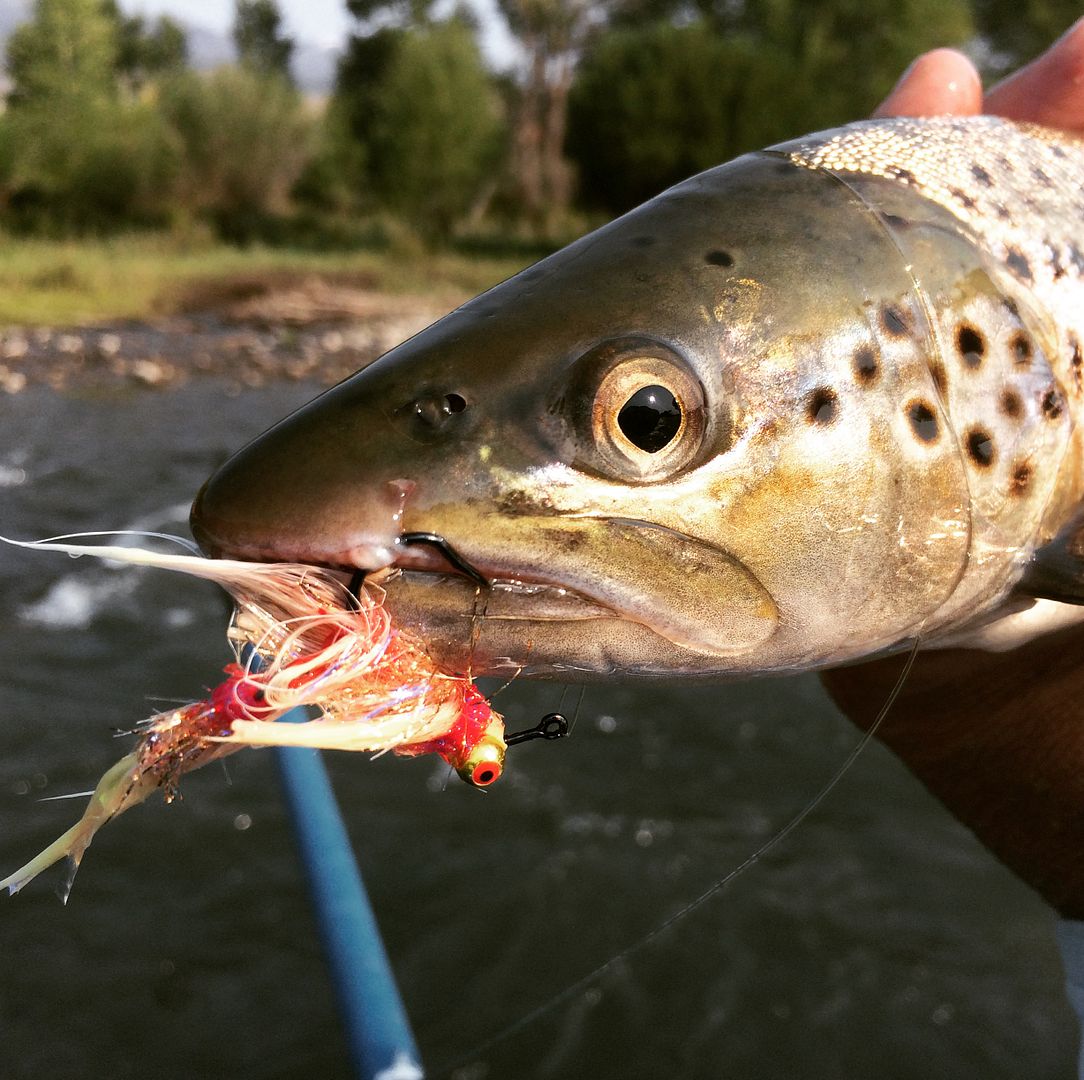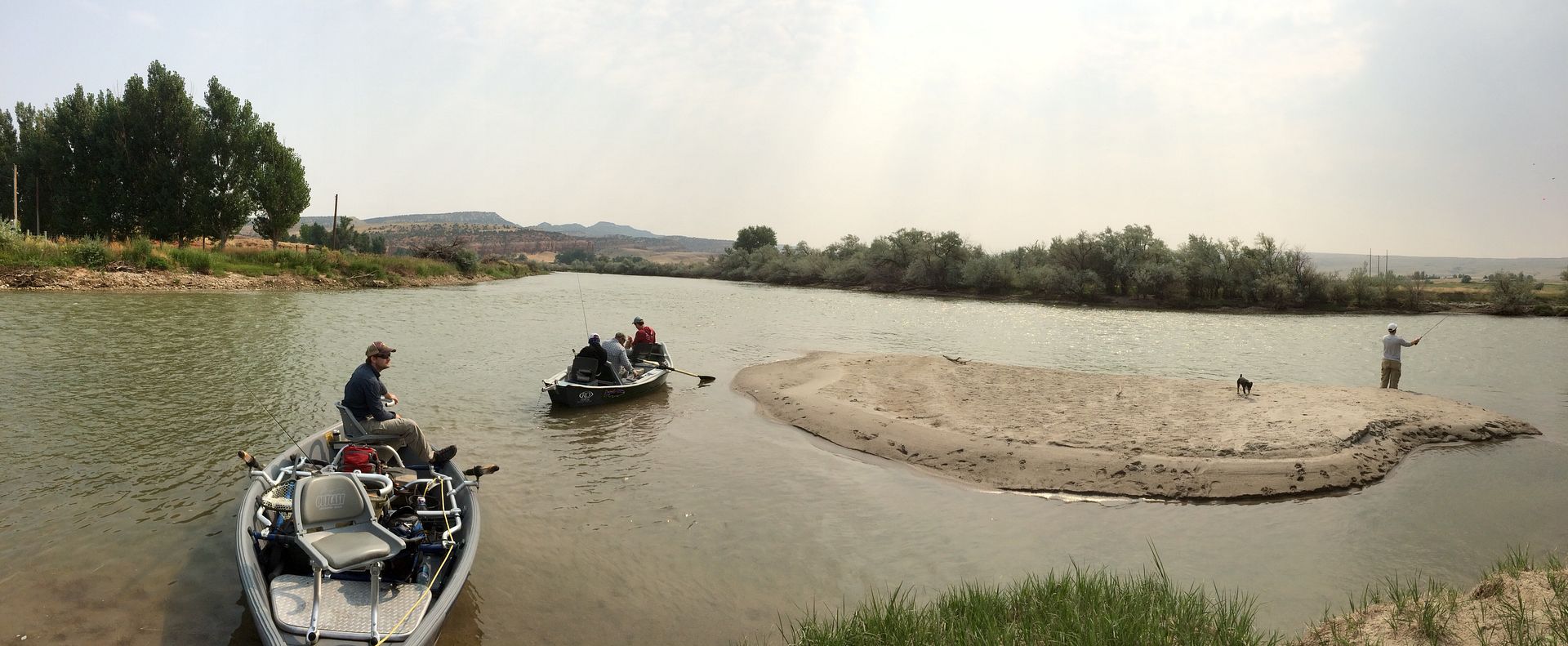 The season of taking people fishing for money is winding down.............
Thank Log, because I am tired and sore. Fifty-two so far this year.........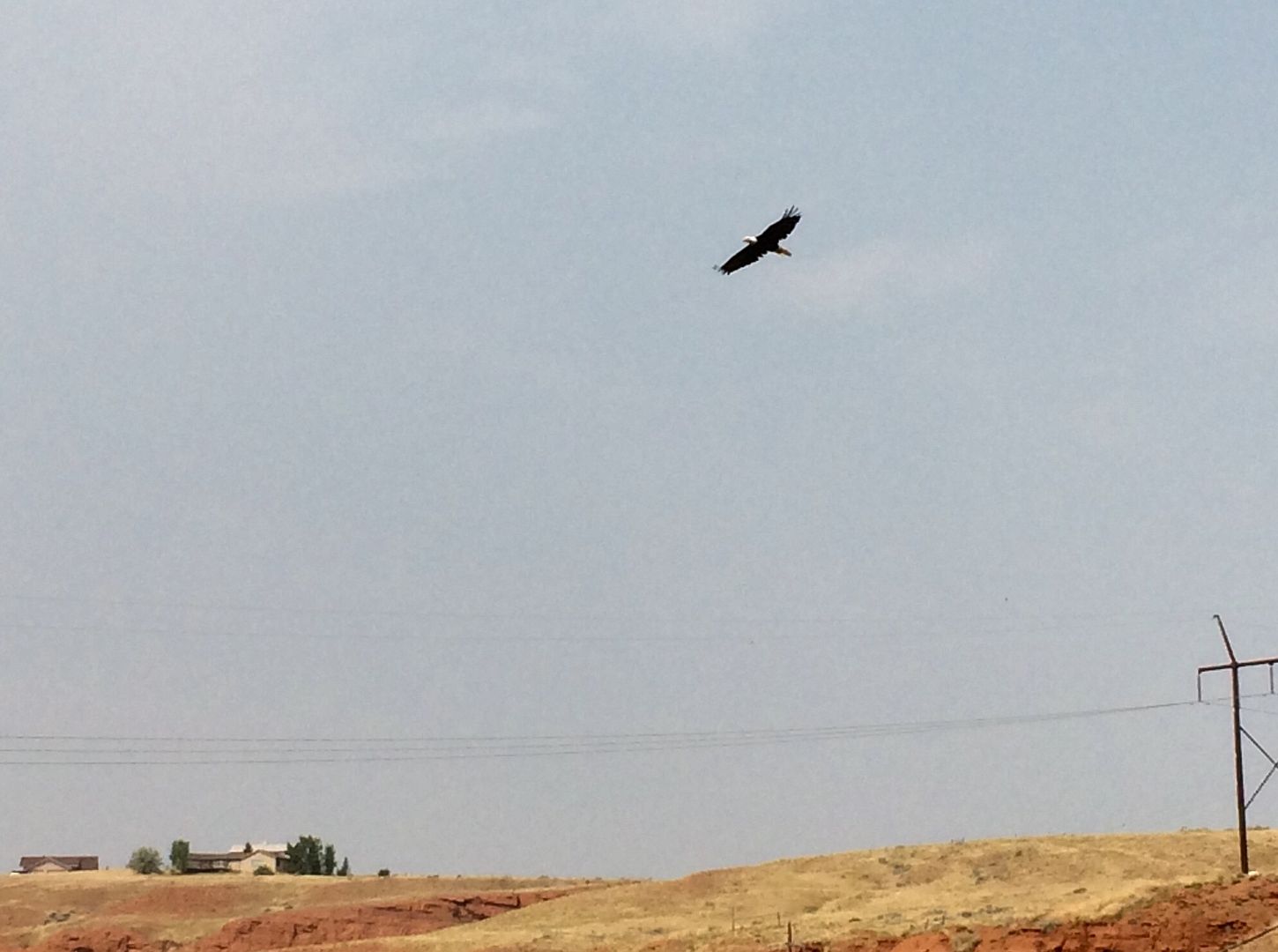 Last edited by
Lando
on Tue Aug 15, 2017 9:18 pm, edited 1 time in total.
If my tombstone reads, "He never ate sushi." it won't be a lie, and I'll be OK with that.
~

Average Joe
---
That first sport, the one under the bridge, he looked about as happy as Neil.
---
good stuff per usual Lando.

Necks all look the same, don't they?
Protect WYDAHO fish & game, fence out Utah.
---
Who is online
Users browsing this forum: No registered users and 182 guests