Posts: 961
Joined: Wed Mar 03, 2010 5:48 pm
Location: Frozen North
lemons....lemonade
"The difference between genius and stupidity is genius has its limits." -CC

"Get off the water you dumb asses…there is a shit storm coming." -Pancho Rancho

"Fucker compared my small stream trout weenie cast to an epileptic with Tourette's Syndrome." -Carpe Tructa
---
Posts: 3237
Joined: Wed Aug 29, 2012 6:57 pm
austrotard wrote:fish handlin' peebs.jpg

peeb's rusthead.jpg
ha - if only these weren't true
Everybody knows this is nowhere...
---
Awesome write-up, Chad. Thanks. Some day you'll have a fine antler handled blade to kill the meeces with. Kind of overkill, but not like killing em with an axe. Tom Waits must be going incognito as Ronnie or Mike.
"We act as though comfort and luxury were the chief requirements of life, when all that we need to make us really happy is something to be enthusiastic about." Charles Kingsley
---
I don't live in a camper... Yet.

Great stuff Chadroc, hope you put a hook through whatever is stressing you.
"Dunno how this'll go, I've been drinking since 2"
Travis.
---
good to see old blummers. be well my friend.
so i cleaned this bitch the best i could. elbow grease and a head lamp on sunday night. i would say that right now, i would sleep in it. if i was drunk. which i will be when i need to sleep in it. so, fine. its 3 mice and bleach scented nights. see also: country. will lay head about anywhere. its just 3 nights for me and my brothers to crash out in. we've done it before, and we're doing it again.
getting there is the hard part. see, truth be told, the old starcraft ain't exactly street legal. blummers, what we can do is simple. you just gotta pretend you bought it from one jose j ortiz hailing from southbridge mass. jose was easy peasy. i lowballed him by half and met at 66% of asking price. 1k. what a fucking waste. for me, thats like 3 kabuto's. sheesh. jose even left a shitload of camping shit in it. including a money electric heater that i'll turn on when i fire up the solo camp fire on thursday night. time i stumble into that bitch, toasty.
the good thing about a camper is the electric. not gonna lie. good to wake up warm, roll over and turn on the ready loaded coffee machine. i fucking love that. charge up your phone. sure. lamplight to tie flies. music. but there ain't nothing wrong with tenting it, is what i keep saying.
so i did some arts and crafts using some polyvinyl tablecloths, a hot glue gun, a straight edge. it was pretty gangster, but hey, couple fucking nights left in the old starcraft. send it out in style. maybe shove it into the natchaug river on sunday, light it up with gasoline like a li po poem. or continue drafting the craig's list ad.
i've had a shit ton of memories at our campouts. its been a hell of a time. its hard to keep the tradition going. didn't i say this shit should be in the confessional? no good catholic boy here. i have had enough. yeah, getting there is the hard part. i become so mired in the trauma of my fathers death at our fucking camp that i grow wire tight and hard assed in the spring. it is a hard time for me, building to this week when we go. i just want to get it over. when i get there, its great. but getting there is the hard part.
most years since my dad died i've pulled in on thursday for a solo night. which is great. but really, i need a day to be alone and fish, get used to seeing the bath house where i found him. let myself ease in. by dusk i'll be cooking kielbasa and beans and eggs for dinner and i'll have some slow tunes going and i'll have the fire going. good times. i digress.
when i pull in the lady who owns the joint comes out around the desk when i walk in. she see's the state i'm in (not good). and she gives me a good hug. she always tells me the same story about my dad. i believe it was 2007 that it just rained and poured. like 3 days of torrential. the lady was driving around in her golf cart worried the ground were going to flood (it was close). my dad saw she was worried, he put his arm around her and he told her; its gonna be alright. and she tells me this every year, and she says he just had that kind of effect on people. she is always right.
so i'll buy her wood. which is an insane ripoff. they don't let you bring in wood. of course we bring in tons of it, but i'll buy her little bundles as a token. it ain't no glamorous life running a campground.
i never leave home without my little knife my brother gave me, whatever cash i have clipped inside with several new england state fishing licenses and a laminated picture of my dad that my uncle jim had made up for us with fishcamp commandment #6 on the back:
good fucking times man! like the year we found steven brown who couldn't have been more than 16 at the time passed out in a chair the next morning in his shoes, with my mothers blanket on him, a bag of doritos at his feet, and a machete laid out on his lap as if he might need to defend himself in the cold of the night. shit we laughed about this picture every year.
holding it down on the other side of the border

enjoy your catch (it died)
---
Posts: 9998
Joined: Thu Dec 06, 2012 2:24 am
Location: the austrocity exhibition
Contact:
chadroc wrote:
by dusk i'll be cooking kielbasa and beans and eggs for dinner

yeah... you don't need any heat in that camper, mate.
you need to cut a big hole in the side of it where thou can stick thine's ass out.
it's okay.
I laughed too.
we'll always have buffalo, sweet josh.

-mtice
---
need a little scarlett on thursday me thinks. good looking out. is she austrian?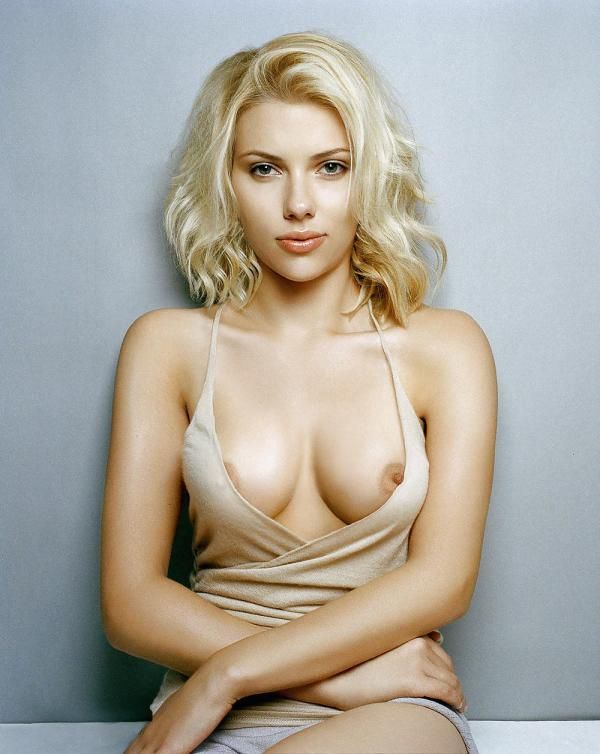 holding it down on the other side of the border

enjoy your catch (it died)
---
Posts: 9998
Joined: Thu Dec 06, 2012 2:24 am
Location: the austrocity exhibition
Contact:
if she doesn't have any austrian in her I could fix that.
we'll always have buffalo, sweet josh.

-mtice
---
Posts: 2150
Joined: Wed Oct 27, 2010 2:10 pm
Location: Your mum's bed
Fuck me running. I need to check out the assifieds a little more. That was all very good Chad. Very good indeed. It's like a mini-rustbelt bake minus that cuntflap Uncle John, those dodgy cabins and the debauchery that usually ensues.
Best to you over the coming weekend. Fill that cooler coz if you don't, somebudday else will
If assholes could fly, Raleigh would be a fucking airport - my Mum
---
products.
at fishcamp there are products. my uncle generally creates a new product each year. these are usually bottles of liquor with the tables removed and spoof labels laid in their place. my personal favorite is natchaug mist. this is irish mist. when it gets passed around a chorus will go up from all fishcampers in the tune of when the saint's go rolling in. oh when the mist, comes rolling in, oh when the mist comes rolling in, i want to be by that natchaug, when the mist comes rolling in. it is funnier when drunk. so get drunk, come back. its all good.
i never made a product until last year when i killed it with 2 sick products. one a t shirt that was drawn by the generous and skilled bob white. i sold them for 20 clams. i also made hooded sweatshirts for the charter members, the ten of us who have been there since the first fishcamp. these costed 5 clams. made up for it with overpriced t shirt sales.
i also made a fish camp turtle head prevention kit. a few years ago my older brother made a great product, a streamside pooping hygiene product. this was some skunk cabbage leaves, some smooth rocks, and some sand. for the grit, mind you. i took it a step further by boldly entering the dirty store.
you probably know how it is. no matter how benign your intentions are, entering the dirty store feels dirty. naturally, i was drawn to the stripper outfits and i tried to remember my wives shoe size for some stilettos. no no, on task here. i casually wandered about with my head on a screw. i needed to find a 6uttplug, as inconspicuously as i could. as i meandered my way about, a goth girl popped out of an aisle of filthy sweaty videos and jumped in my face. hi, she screamed. can i help you find anything? she put her finger in her hair and twirled.
uh, don't......don't bother me. i'm thinking.
no no no. just tell me. what are you looking for?
well, i need a 6uttplug.
oh for sure. she was off like a glittering black streak through the neon store. i followed timidly. you see, i said, catching up in my business casual gear, after work stop, right on the way home. its not really for me. its a gag.
oh sure. i can dig it.
she could not dig it. i scratched my beard. nah, its like, for a product.
she looked at me blankly. we stood in front of a giant aisle of 6uttplugs. i was shocked. shocked. at the size of some of these monsters. i broke out laughing. DAMN! i said.
these things weren't cheep either. some of the bigger ones were like 50 clams. these were immense silicone towers of pain. laugh and laugh and laugh. i bought something i thought was reasonable for 20 clams, my spending limit. she winked at me. just go, i thought. i cleverly left it on my wives toilet for her to find in the morning that night.
what? i said in the morning.
a 6uttplug? no. hell no.
just kidding baby. its for my product.
one year my younger brother had found a good sized snapping turtle in a back water off the river. naturally, he captured it and triumphantly carried it back to camp by its tail. we took a bunch of pictures with it before releasing it. why the hell not! its a big ass snapper. this memory spurred me to create the fish camp turtle head prevention kit.
i inserted the plug into a gallon plastic freezer bag and applied the following as the back label:
"Nothing will drive a fish camper off the water faster than a sticky stinky turtle head protrusion. Too many chud's and Teddies Brewski's wreak havoc on men's constitutions. Many times fish campers have been besieged by a turtle head plopping into a full blown pants crap, don't let it happen to you! At the first sign of a turtle head use trout slime, saliva or mud to moisten the anus, then simply insert the enclosed TURTLE HEAD PREVENTION KIT to pork the hole.
Testimonial: "One year I actually soiled my waders. I was forced to leave them in the woods beside the river and return to camp a beaten man. I can only wish that I had a TURTLE HEAD PREVENTION KIT that year! I'm not just a customer, I'm the owner of the product, and I swear by its merits!" – Ryan P Wilde
these little bastards.
had a ham in a slow cooker all damn day basking in maple syrup. rations.
holding it down on the other side of the border

enjoy your catch (it died)
---
Posts: 6940
Joined: Sun Nov 05, 2006 1:01 am
Location: Snitz Crick
Just saw this Chad, I hope things swing you way. If you need to talk, well, this is the place to come, plenty of good salt advice. Good read and has convinced me not to buy one to live in after my impending severance. It was the "Talisman of Doom" that sent me over the edge of nay.
I have a "talisman of doom" and it has tits.......word
If you end up with a boring miserable life because you listened to your mom, your dad, your teacher, your priest, or some guy on television telling you how to do your shit, then you deserve it.
- Frank Zappa
---
thursday
i was packed up and ready to go bright and early thursday morning. my boy joe was meeting me at home to run cover and follow me to the campground. the plate issue and all, just didn't wanna chance a pull over.
however the fuck a guy doesn't have a 9/16ths wrench in his company car is beyond me. but i didn't. so i had to immediately stop because like hell am i turning this rig around at this point.
i got fixed right up while joe made a run to dunkin donuts. i was 3 wacks deep by the time he returned, and we got to steppin.
by the time i got to the campground it was past 9am. the pro tip is to measure your electrical cord before you set up the whole camper. the second pro tip is that if you have to move your camper by hand (fuck hooking back up to the car) to get it 6 feet closer to the electrical outlet do not park it on your front steps rug.
better
pro tip 3, do not leave a bottle of hot damn 100 in your knapsack. everything smelled like a fireball that was in there, could be worse.
i put the beer on ice, and walked down to the river in front of our sites. i proceeded to catch a limit of stockies who i put on a forked stick.
since i had all day, and i needed additional rations to go with my ten pound ham, i took a drive to my favorite trout stream in the area. i ended up having a really good session and caught some nice brook trout. i would fish the rest of the weekend for pale stocked trout, but the little brookies in my area were fish i hadn't yet visited this year.
even got one to eat a streamer
i was happy and satisfied. now i could turn to meat fishing. its funny how different the fishing is when you are going to catch and kill your fish. it seems that i should always fish with this mindset since i think i fish better. i stopped to smell the roses on my way back, and returned to camp and had a beer. then crazy ronnie, crazy mike, and crazy ronnies son showed up. good to see these good shits. they had a full cooler of worms and were ready to rock.
i had a ham sandwich for lunch.
i went back out to scout some areas i wanted to fish during the weekend. and i stopped at walmart to buy 2 $3 pillows since you always forget something along the way. walmart came up:
when i got back it was dark thirty. i built a fire and turned on some tunes and drank all my beers. i also turned on the heater in the camper.
the best part of thursday night for me is the solitude. i spend all my days together with people i love, and i miss them when i am gone, but for one night a year, thursday of fishcamp, i am all alone. my camper is well organized and tight, my food is easy to cook and easy to clean up, the music is what i want to hear, the silence is wonderful. all i can hear when i finally stumble into my sleeping bag is the natchaug river running right behind me. i sleep the sleep i have been badly missing of late. in the morning i will wake up and go back out fishing. things melt away and i am comfortable and happy.
"so lets try to make this last
the past is still the past
and tomorrow is just another crazy scam"
midnight snack and some bedtime reading.
tomorrow - friday - i'm gonna git you sucka.
Last edited by
chadroc
on Mon May 02, 2016 10:03 pm, edited 1 time in total.
holding it down on the other side of the border

enjoy your catch (it died)
---
Who is online
Users browsing this forum: No registered users and 12 guests