My incomparable late Golden Retriever, Arlo, and an 18" cutt. My Border Collies just aren't interested, but they're smart enough to keep away from my backcast, as was Arlo, may he rest in peace. I miss that dog.
Attachments

arlo_and_fish.jpg (105.84 KiB) Viewed 3978 times
---
Posts: 569
Joined: Thu Aug 06, 2009 3:55 pm
Location: kalifornia
---
Posts: 3256
Joined: Sun Nov 15, 2009 7:26 pm
Location: Cascadia
Hard not to like those Goldens. I'm on my second one.
RIP Arlo.
---
Posts: 17
Joined: Fri Sep 08, 2006 1:01 am
Location: Top of the Mountains--UTAH
Bell providing the loving before the leaving.
TroutSicle
by
TheRiverFisher
, on Flickr
This young man has had a very trying rookie season, with the litigation, the notoriety, his subsequent deportation to Canada and that country''s refusal to accept him, I guess that''s more than most 21-year-olds can handle. Number six, Ogie Oglethorpe.
---
Sorry about the pup. Burn fishy burn.
The Little Red River: Home to 70 lb Browns and more pricks than a porcupine
" If they won't eat, just snag 'em in the ass"
---
She (Molly) will spend hours fish hunting...
JT
---
Ya, it has been a few months since we had a thread like this.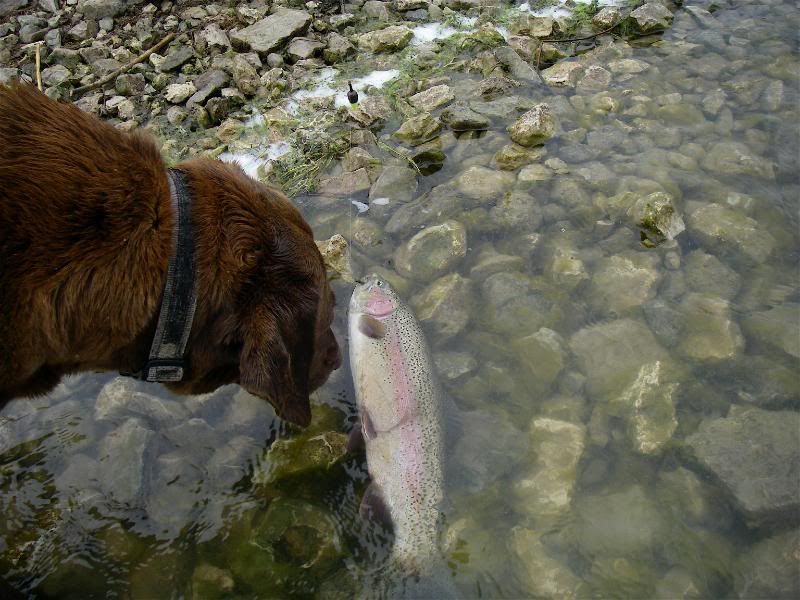 If my tombstone reads, "He never ate sushi." it won't be a lie, and I'll be OK with that.
~

Average Joe
---
---
Who is online
Users browsing this forum: No registered users and 6 guests