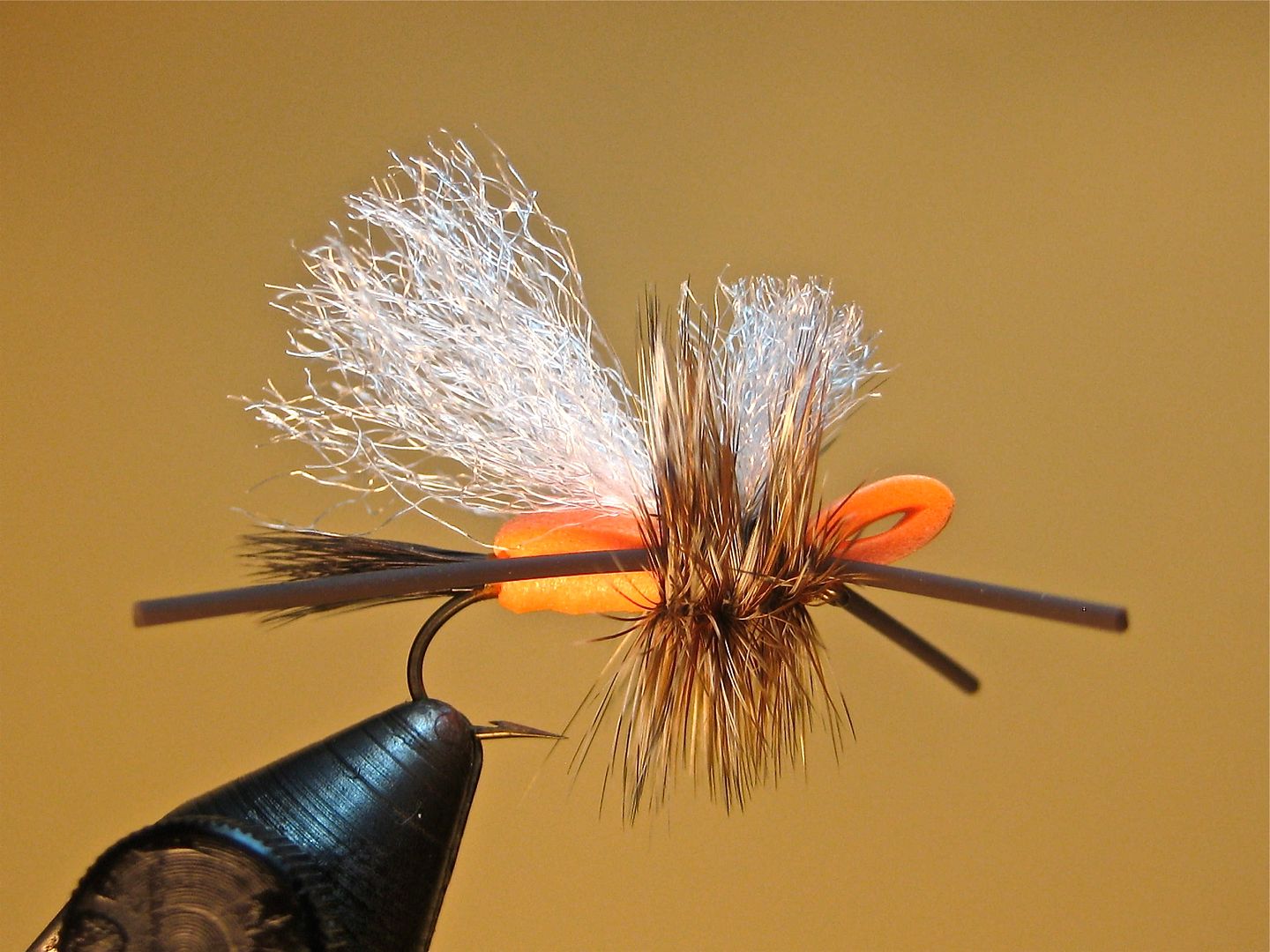 Love Convertibles but with the soaring cost of floatant, I'm looking for alternate ways to keep them on top. A bit more foam should do it; using a single strip simplifies the process, not that this is a complicated fly.
hook - Dai Riki 320 #12
thread - UTC 140 burnt orange
tails - moose body hair
body - 1mm foam orange
wing - Congo Hair white
legs - medium rubber brown
hackle - brown/grizzly
mash barb, attach the thread and wrap back to point above barb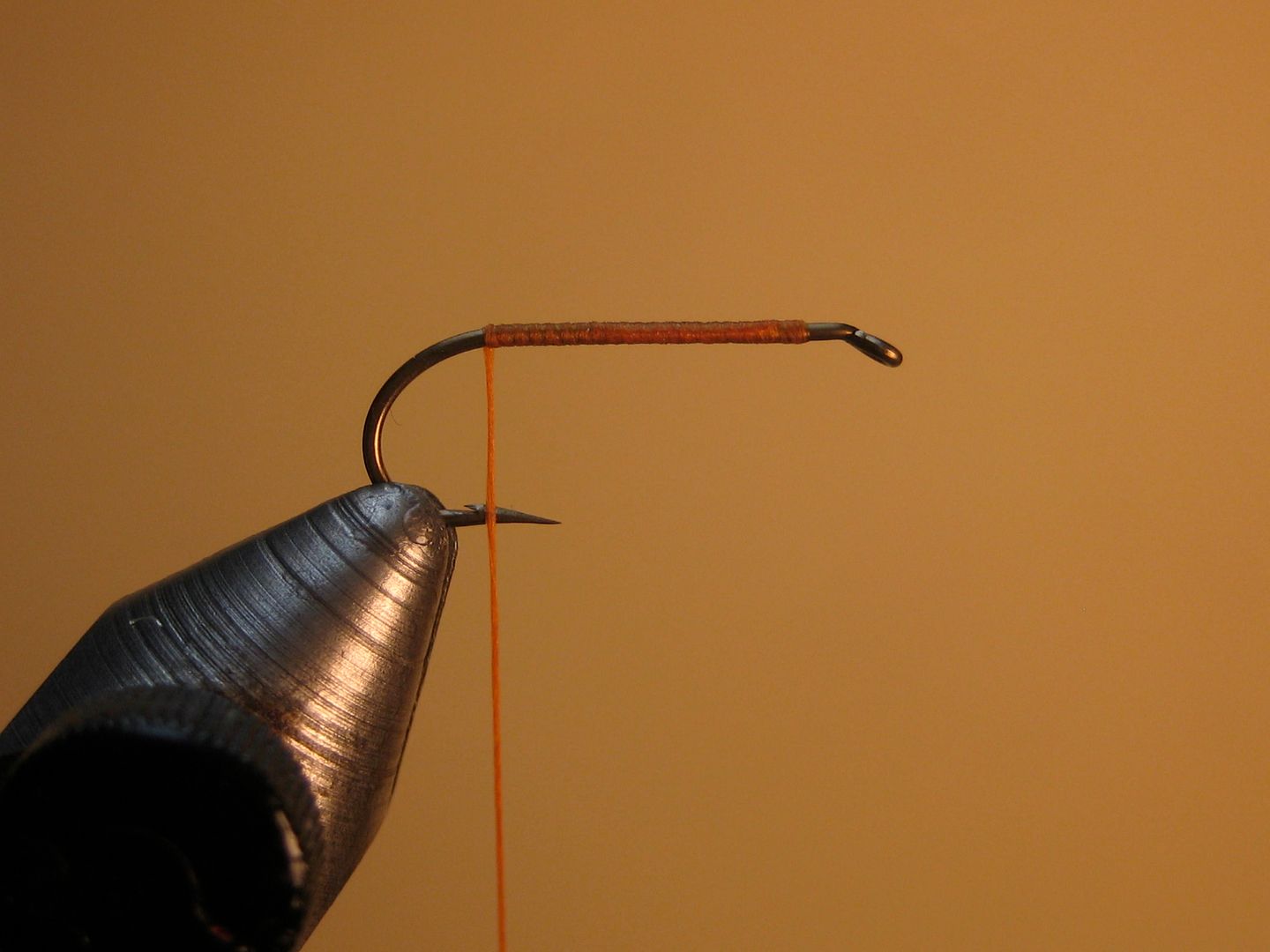 clean/stack a clump of moose hair, measure for length (little less than hook shank) and tie in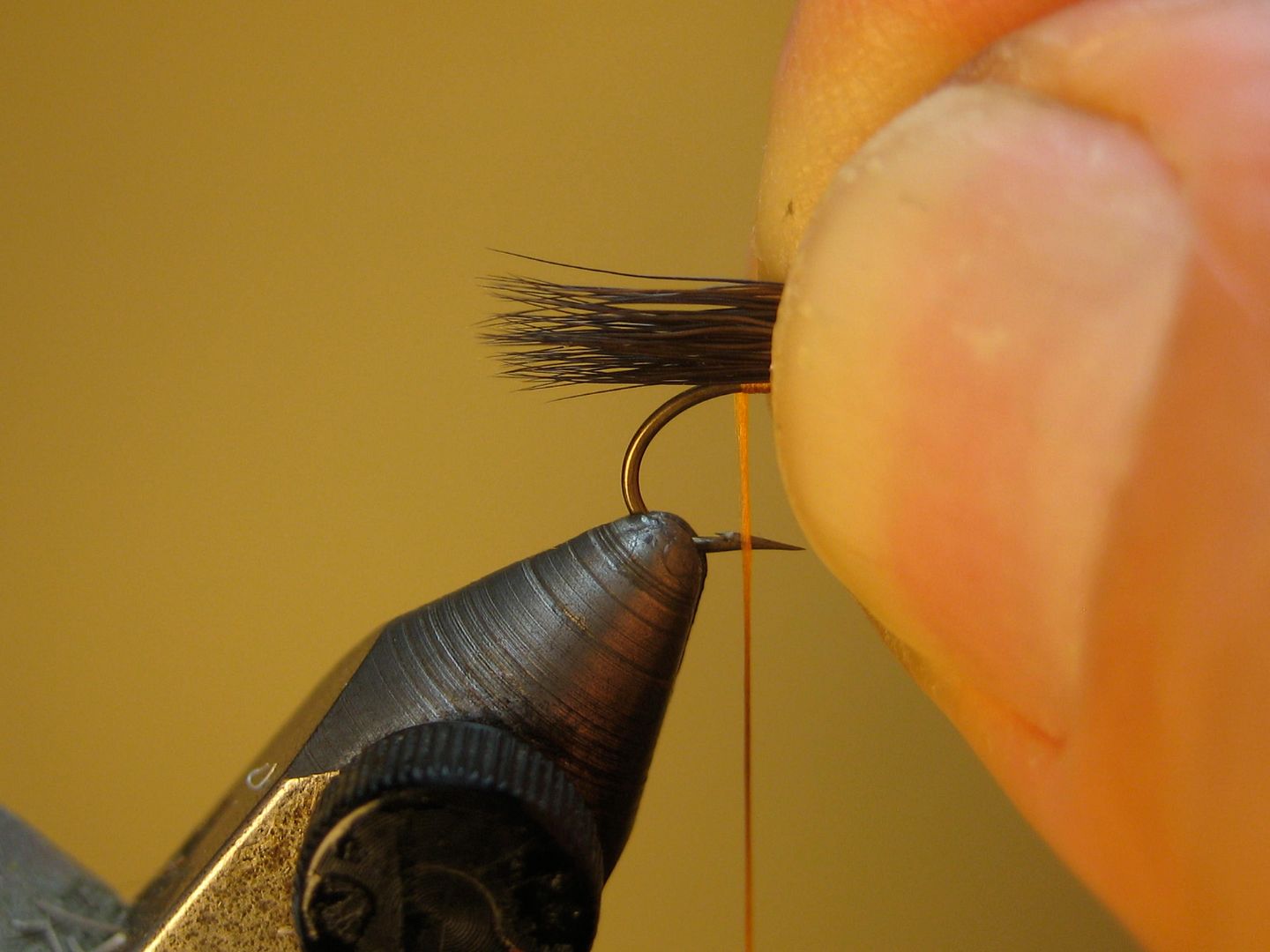 trim butts, smooth with thread wraps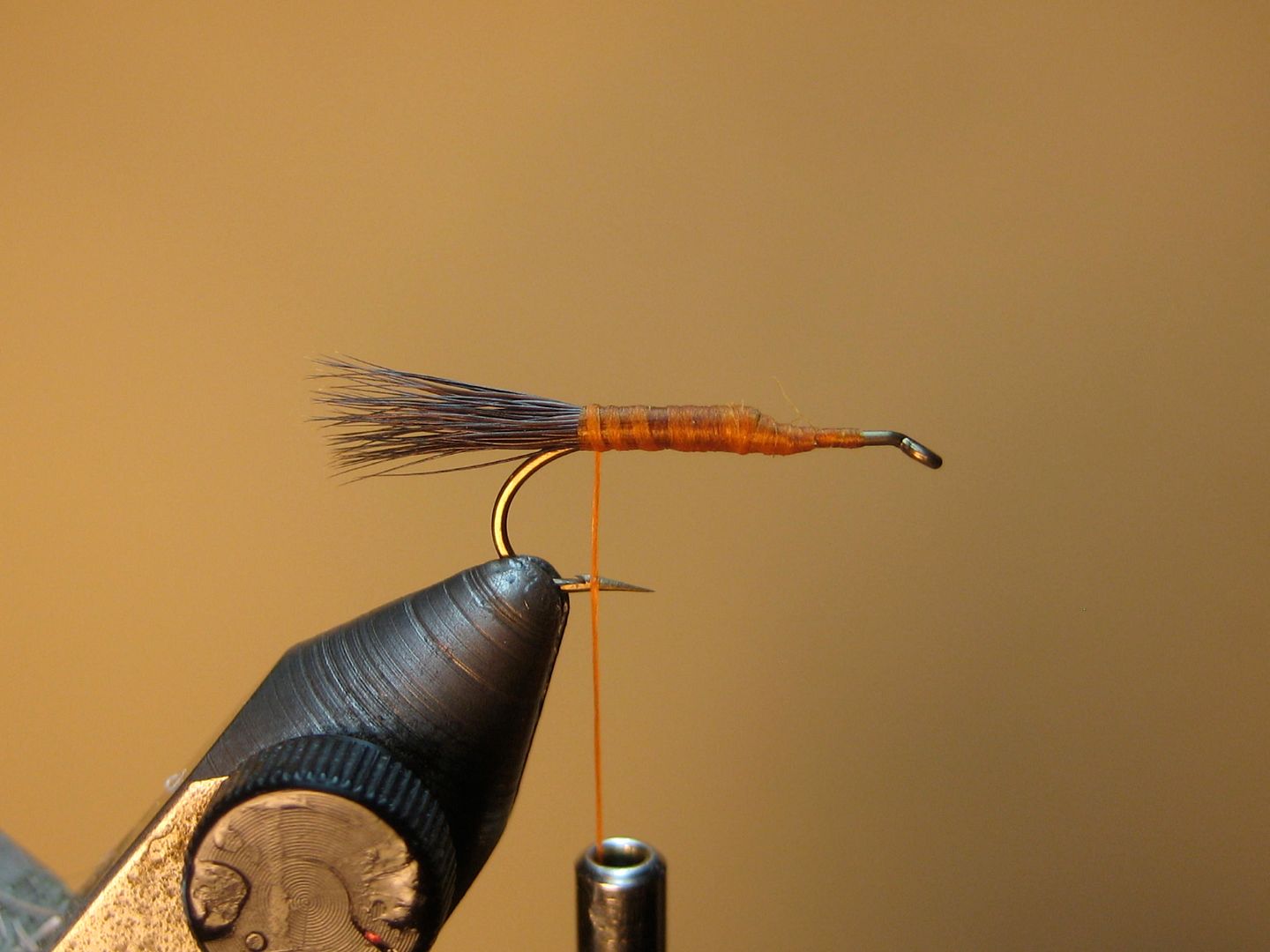 take a wrap behind/under the tail, come around, up and over to help lock/tilt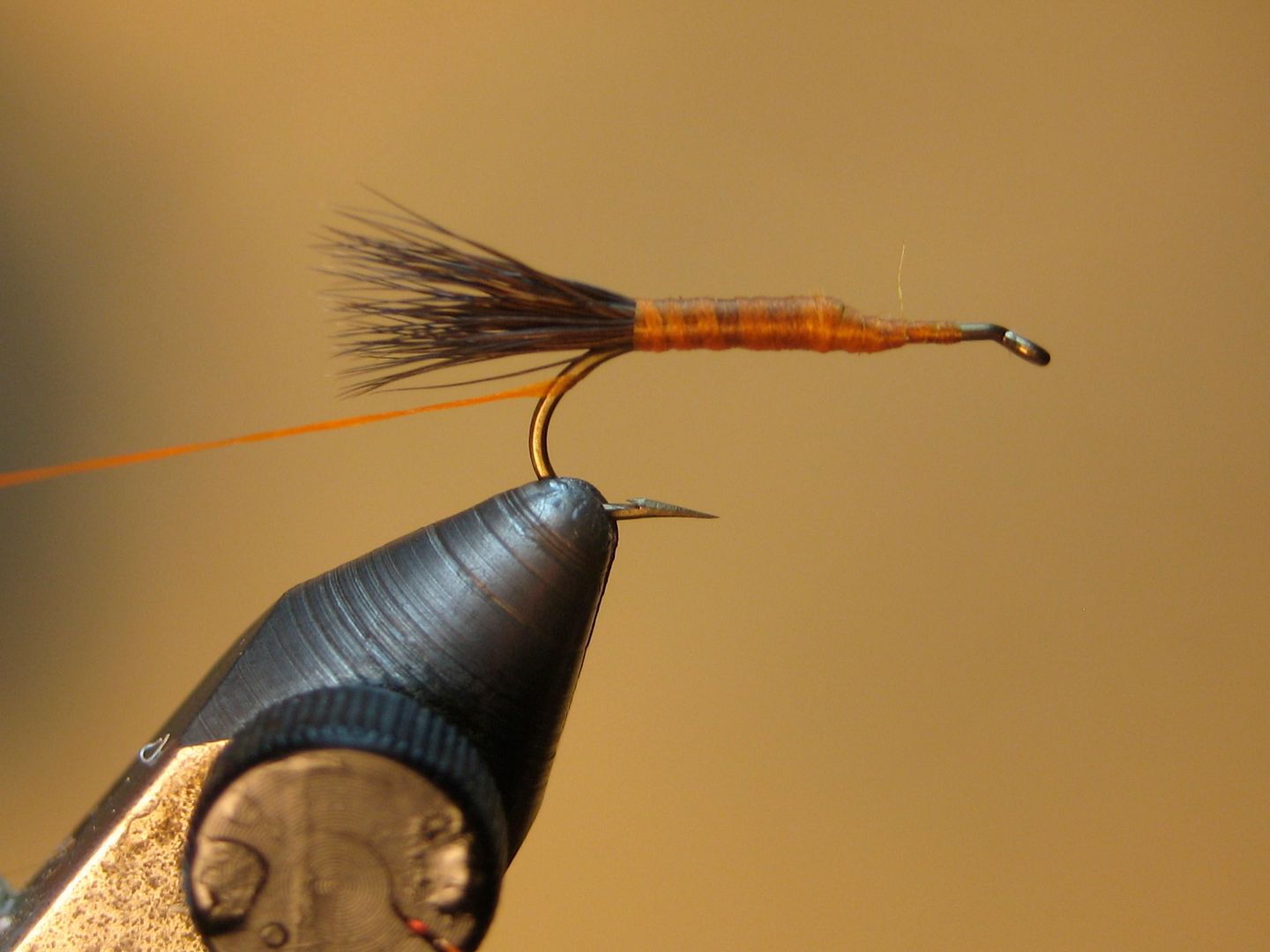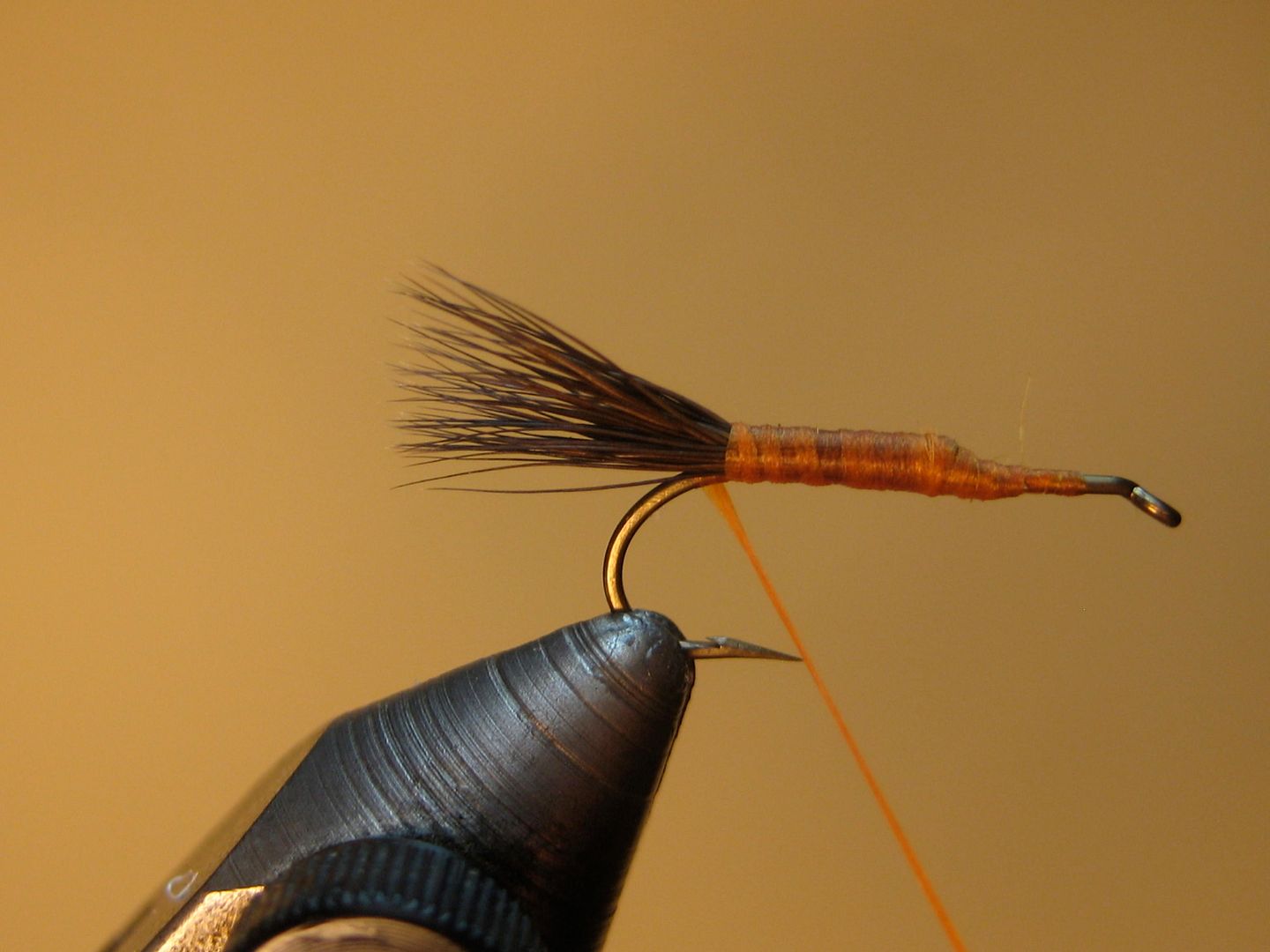 take a strip of foam (hook gap width) and cut it in half lengthwise for about 2"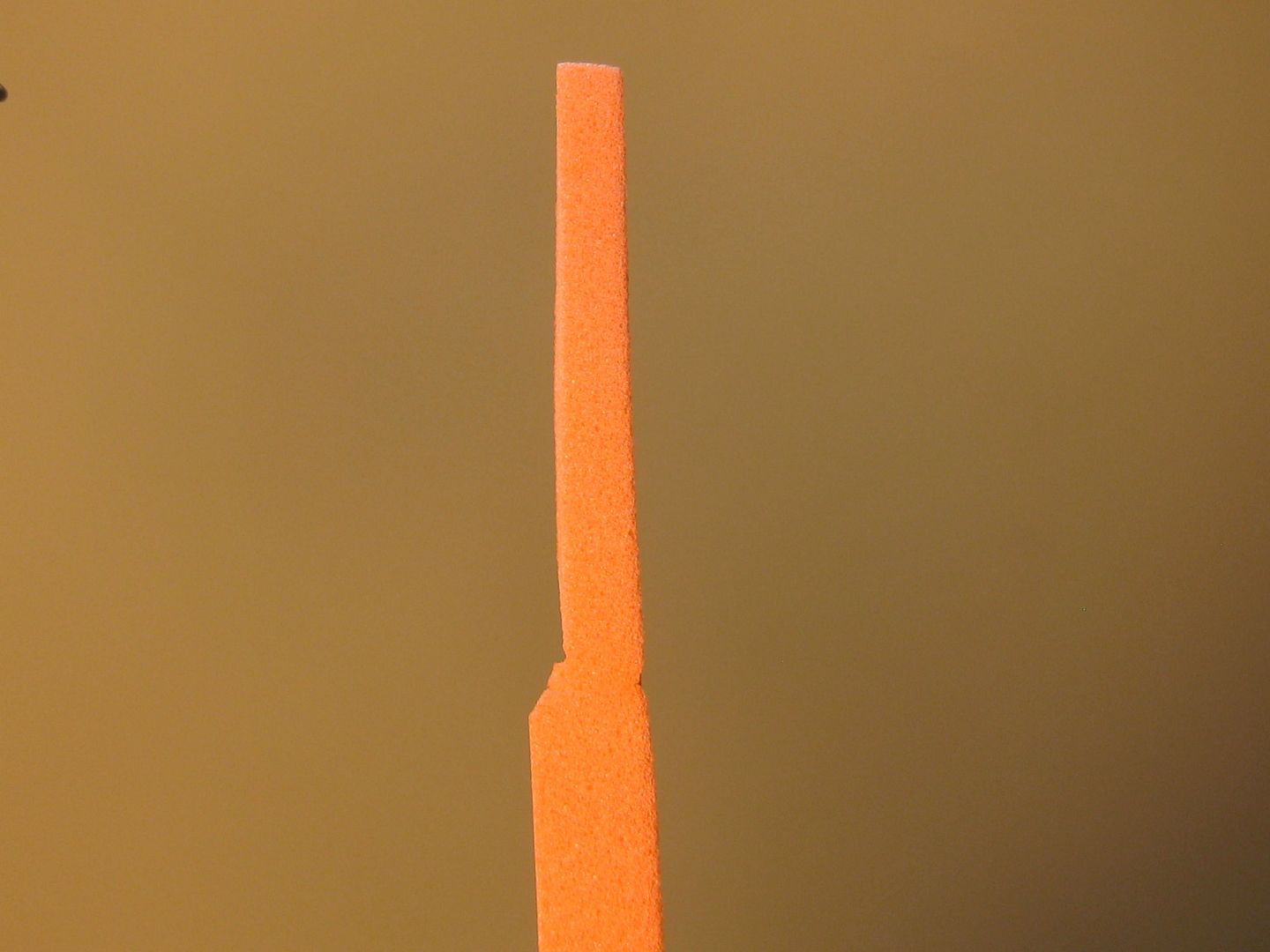 tie in the foam strip here at tail tie-in point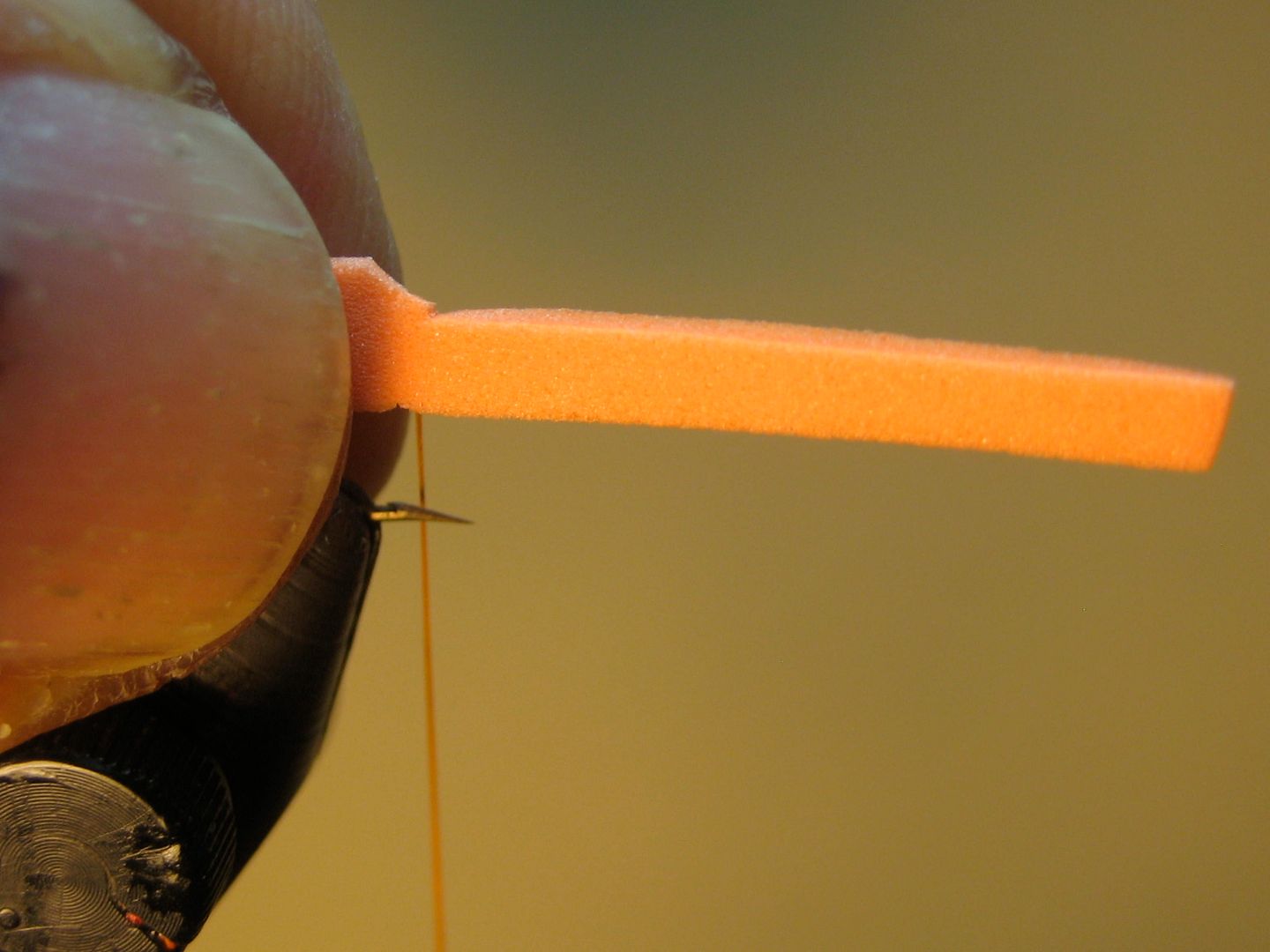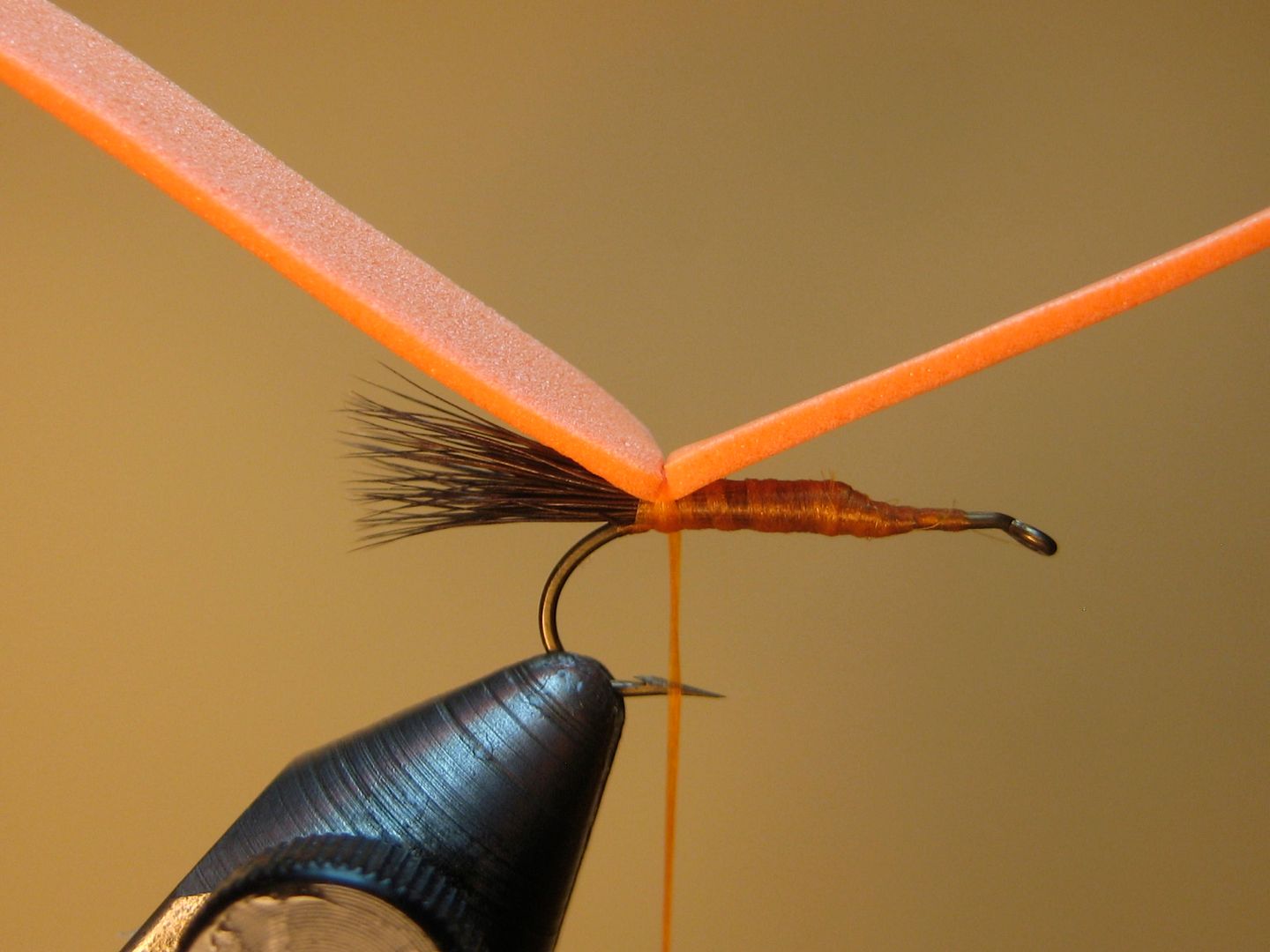 spread a little Super Glue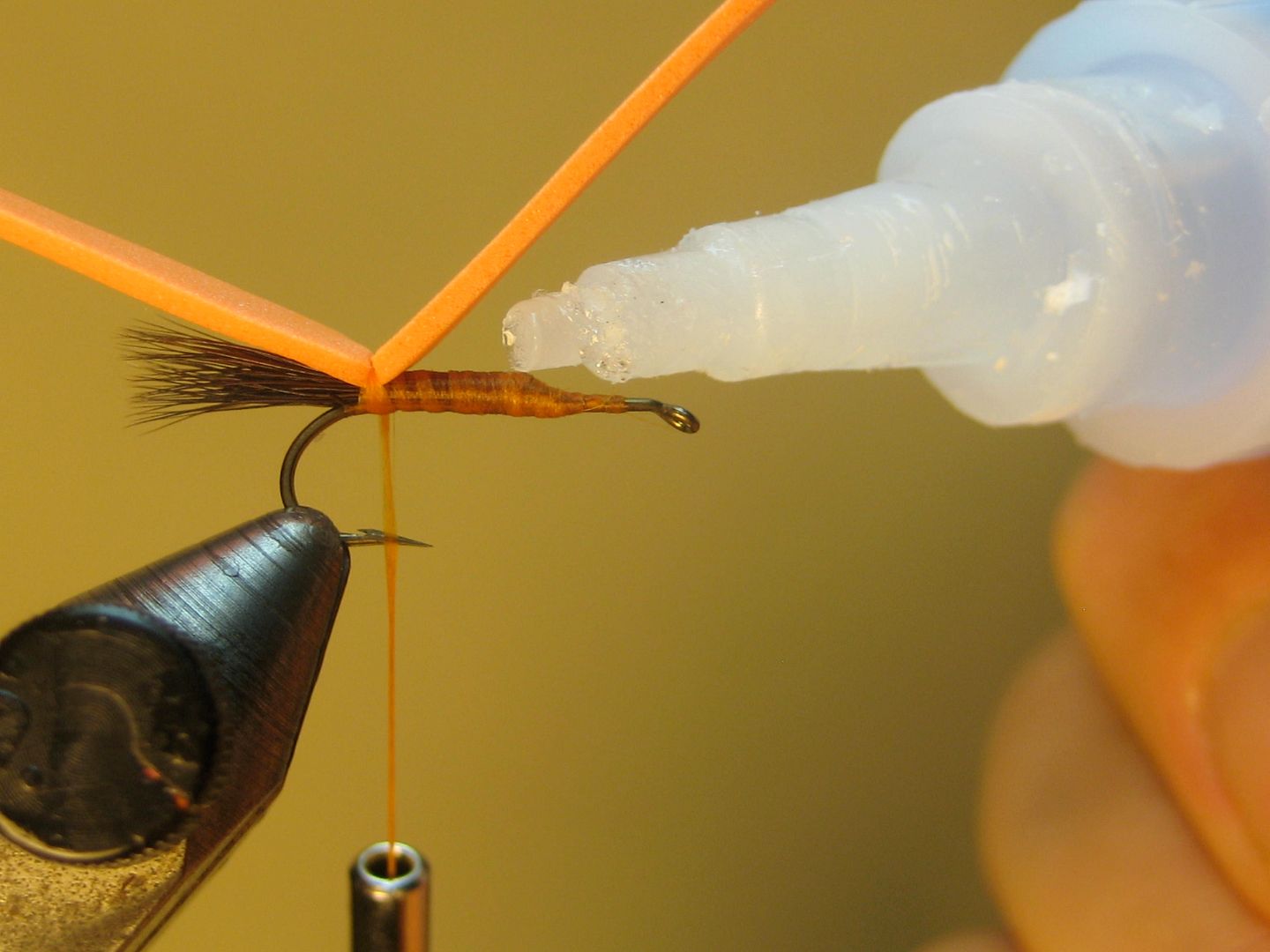 wrap narrow tag end forward, tie off at 60% mark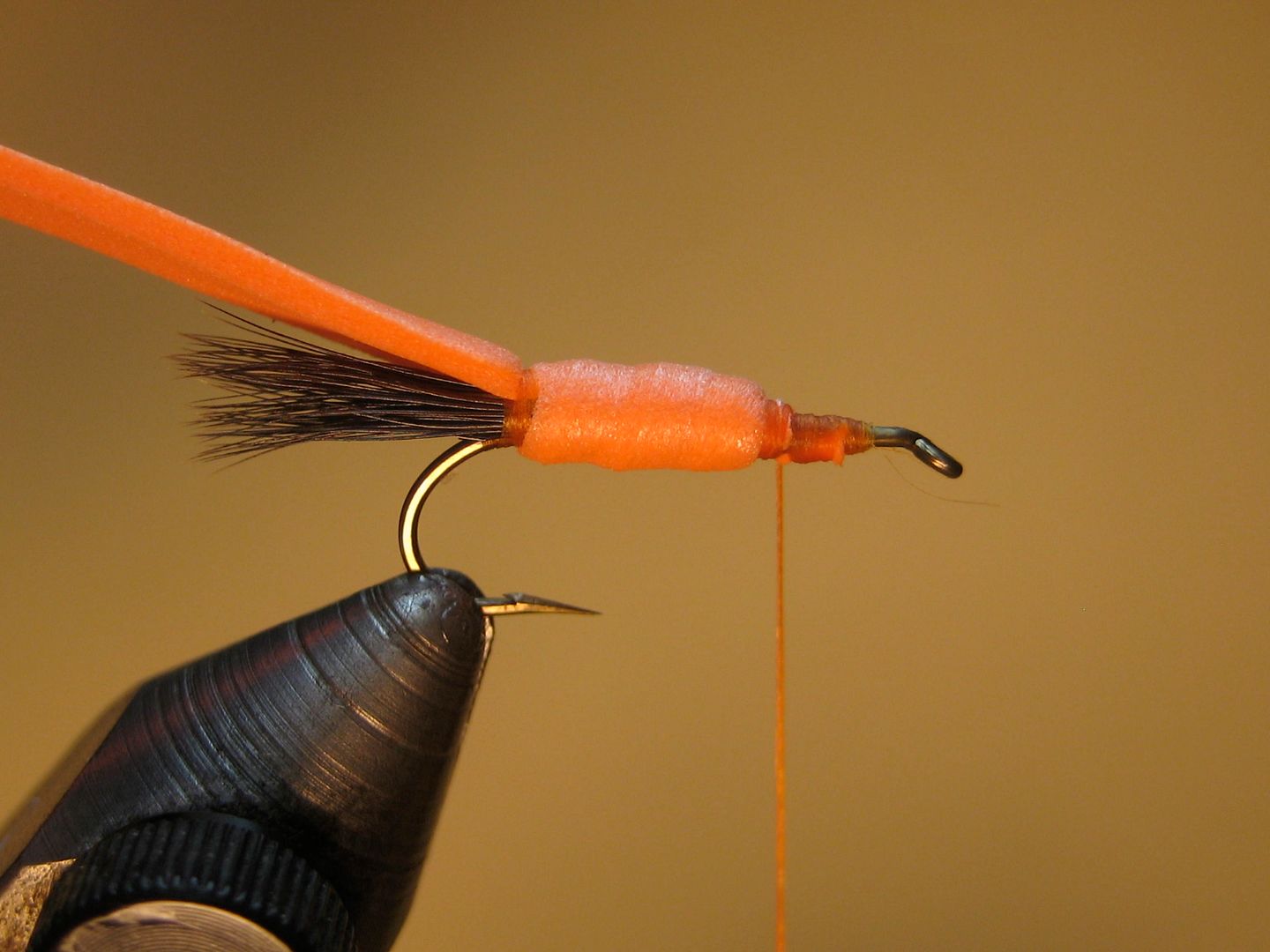 pull back strip over the body and tie down; wrap forward to hook eye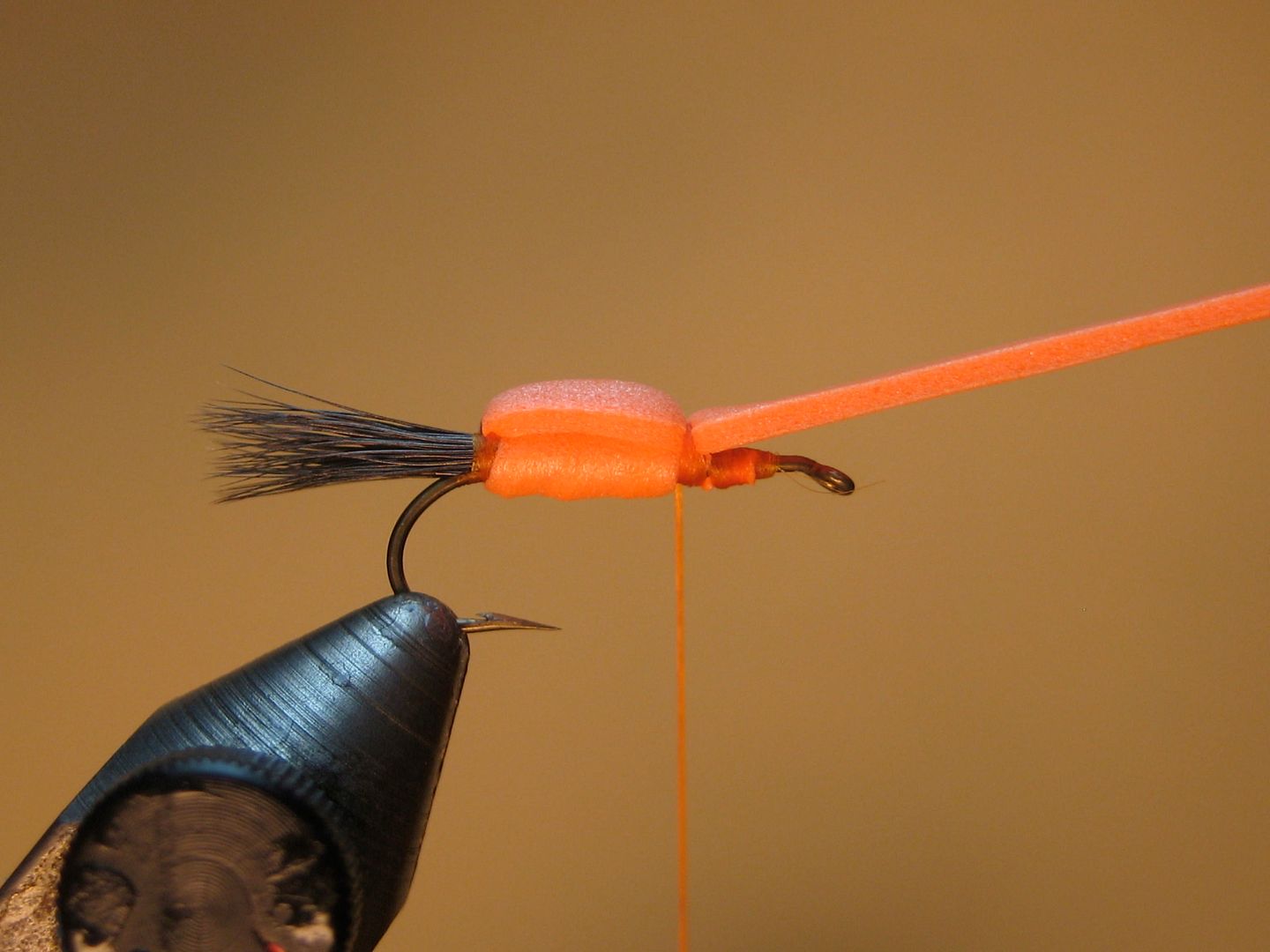 fold foam to create head; wrap back to 60% mark and trim
tie in legs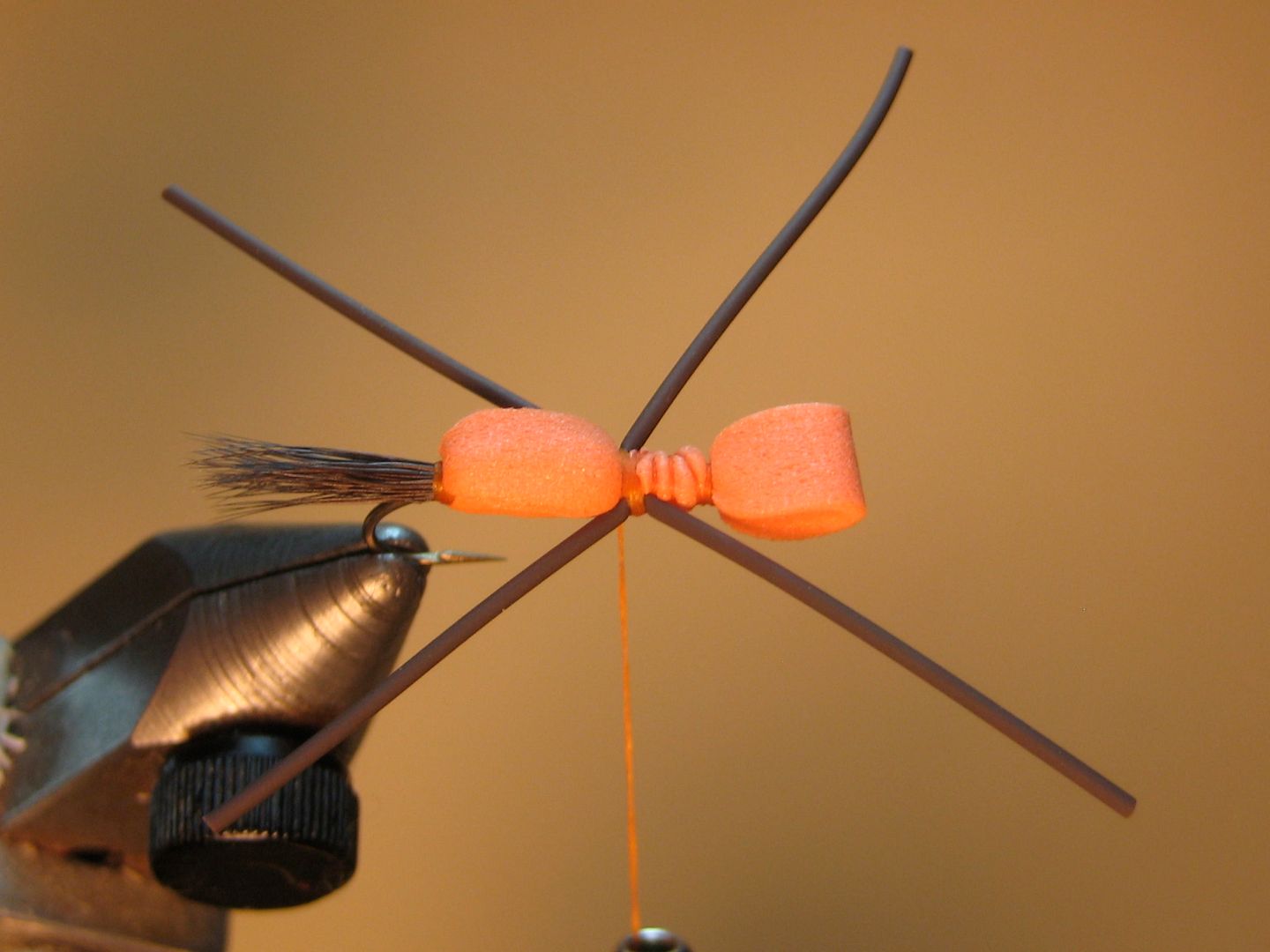 take a clump of Congo Hair and tie in
tie in hackle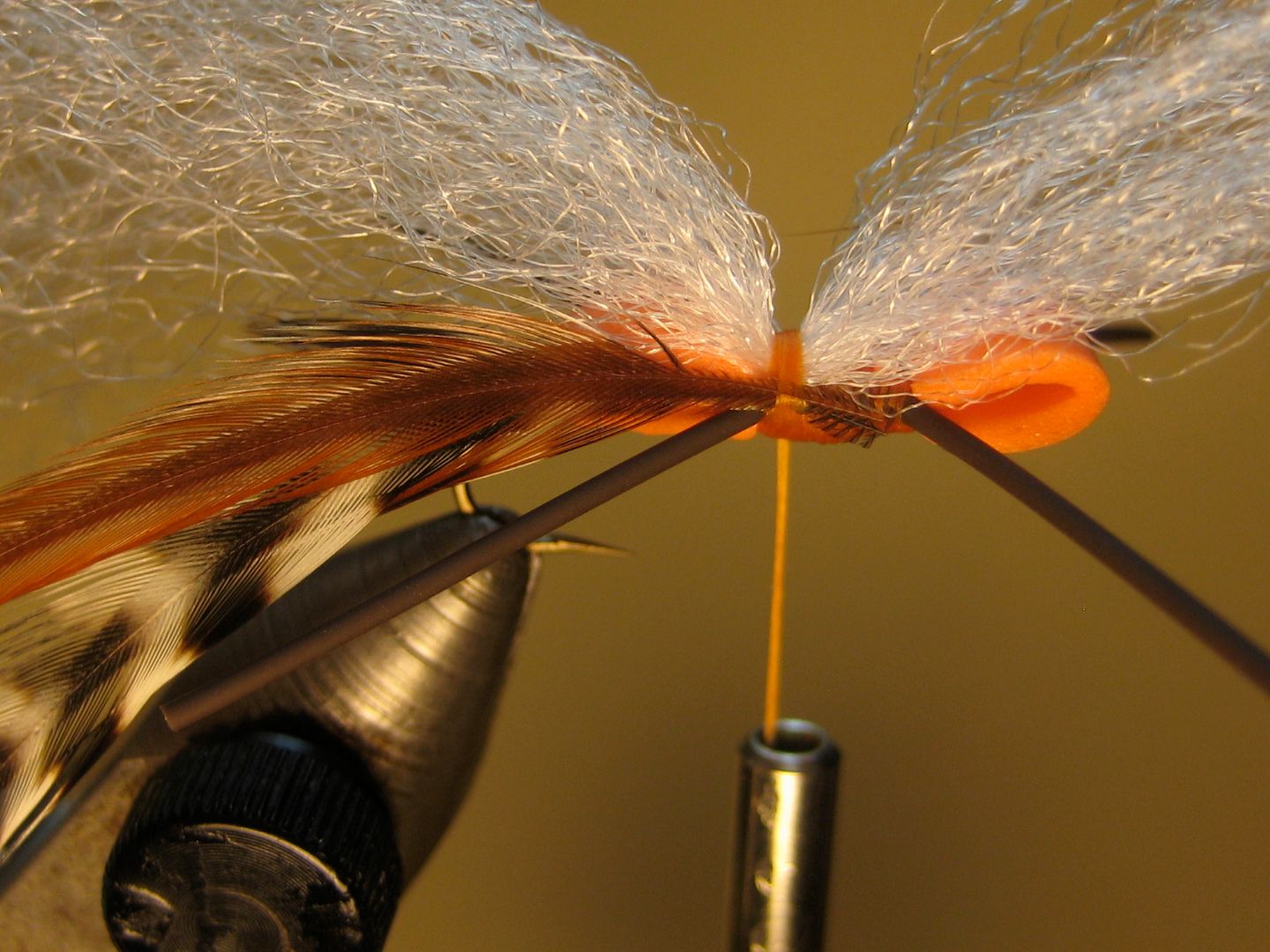 wrap wing down, stop at 80%, pull wing back and make a few wraps to angle it up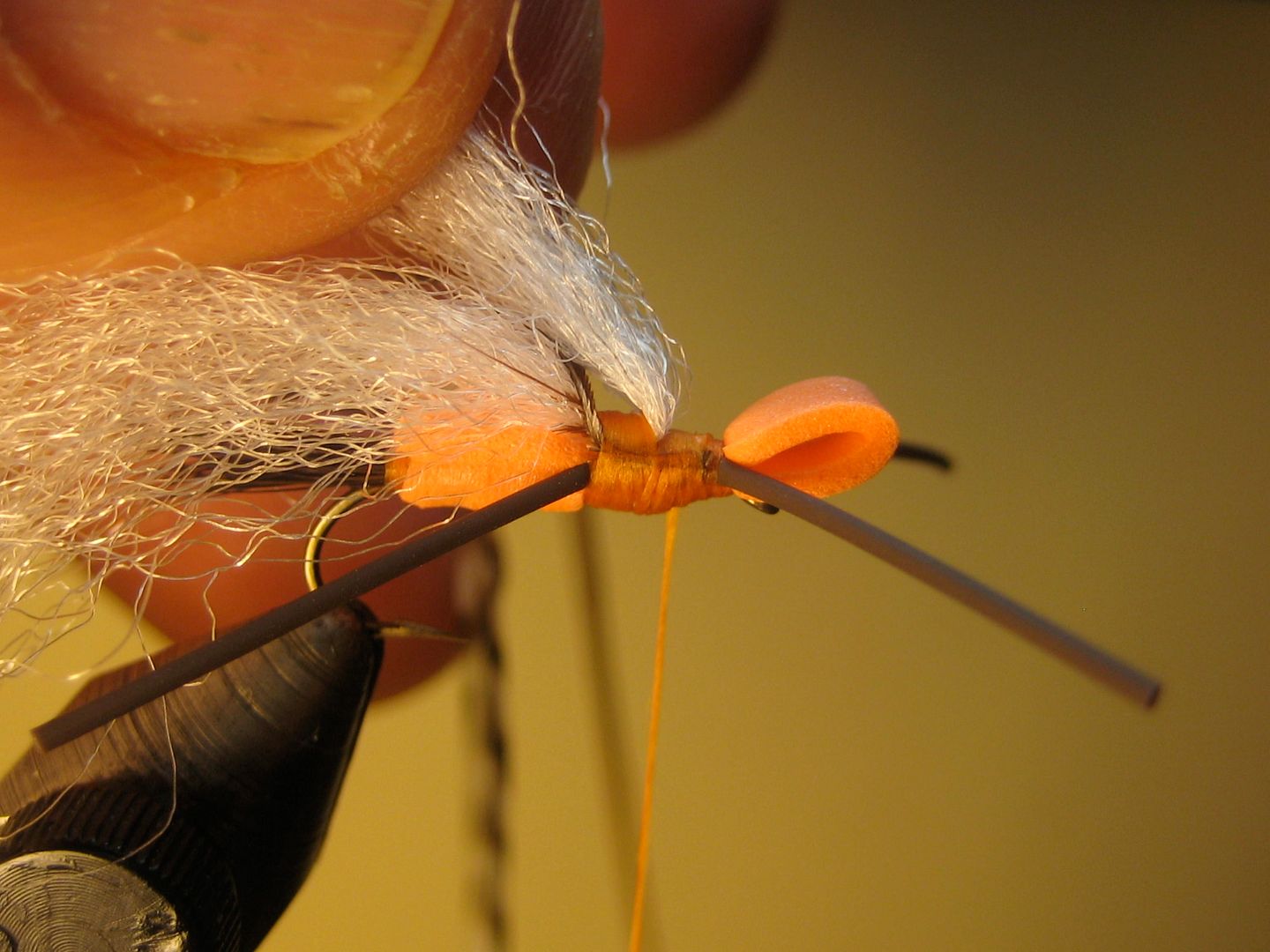 wrap hackle forward, 4 wraps behind, 3 in front (dense is good); half hitch x 2 and SHHAN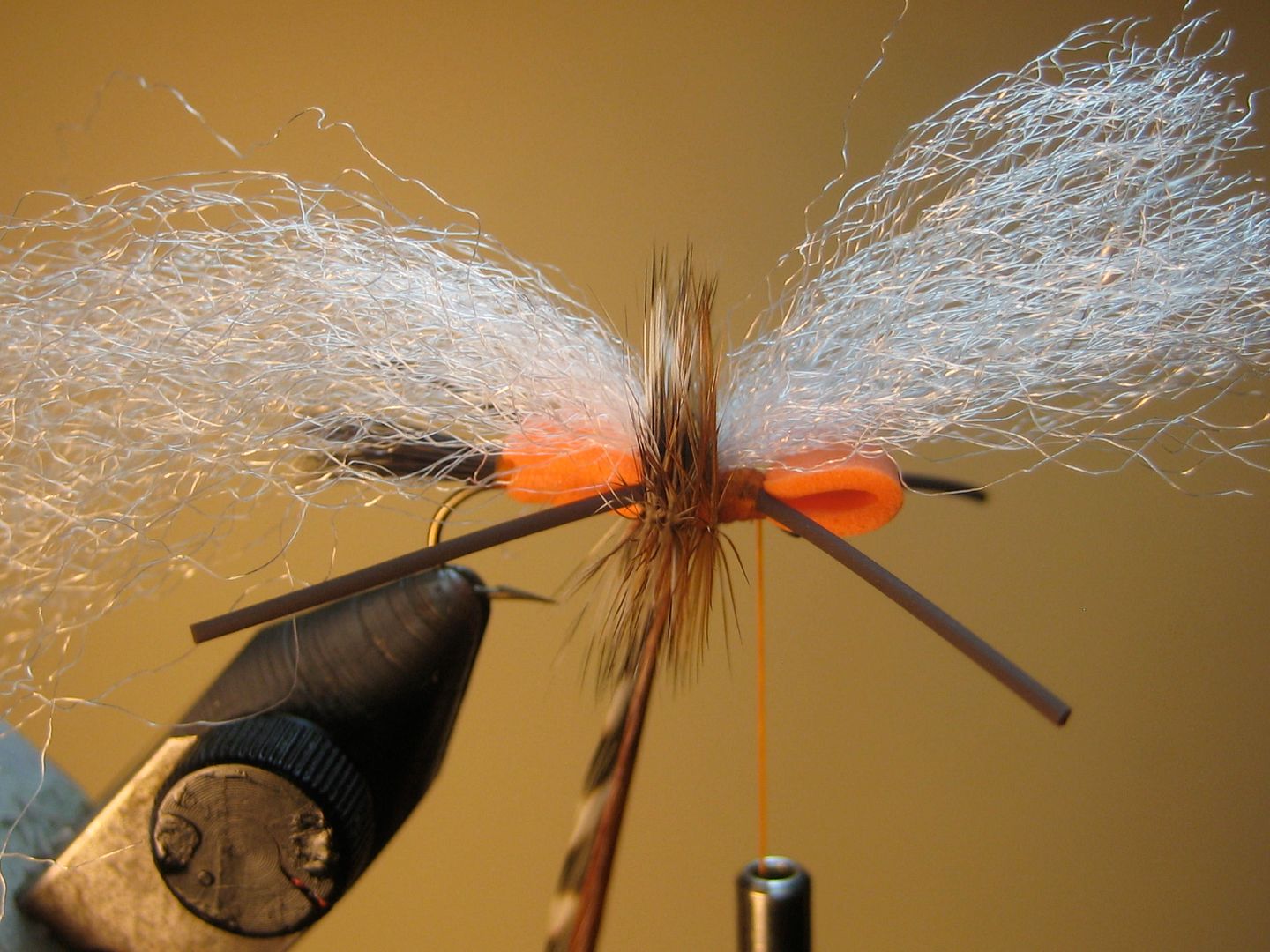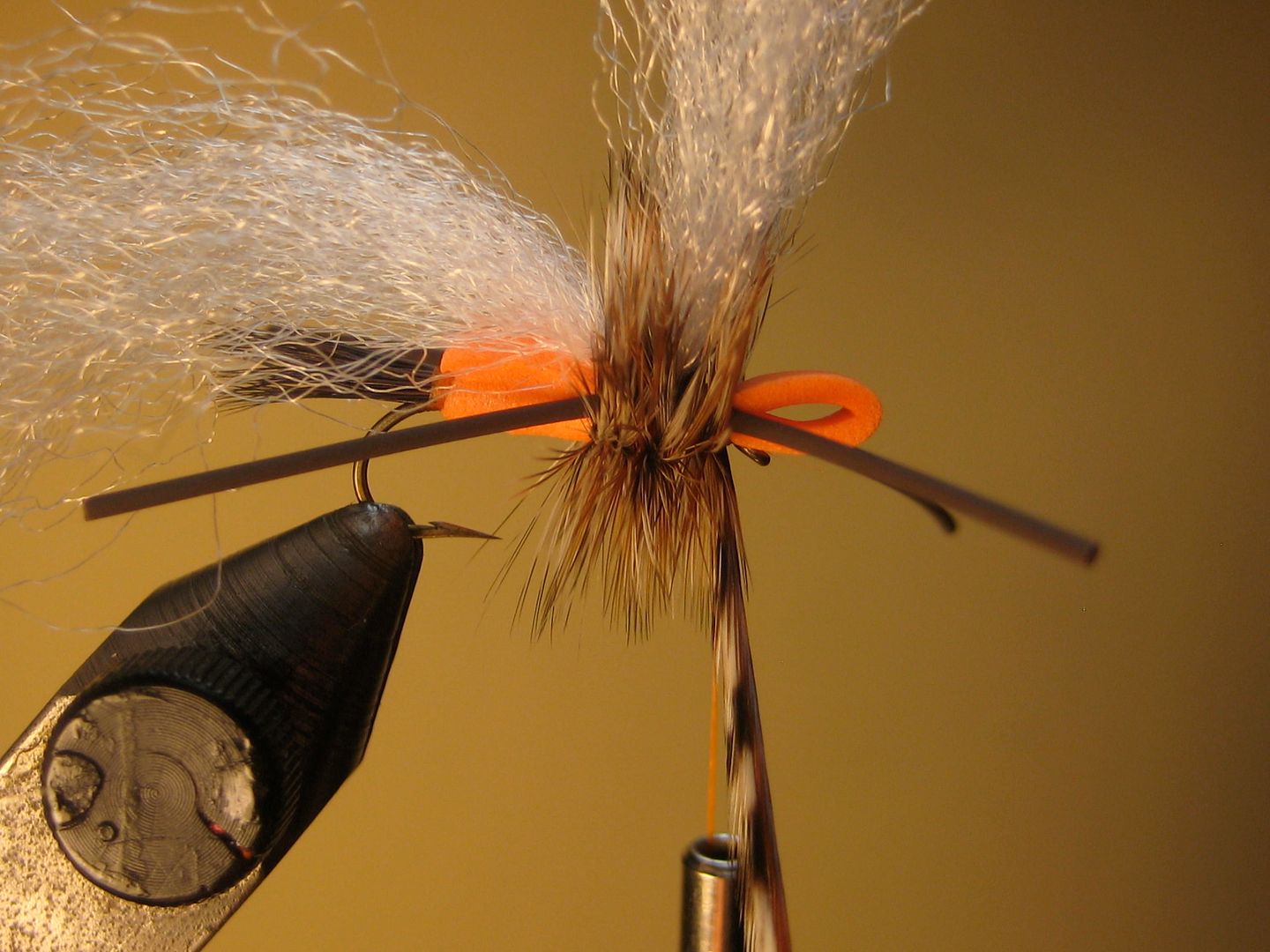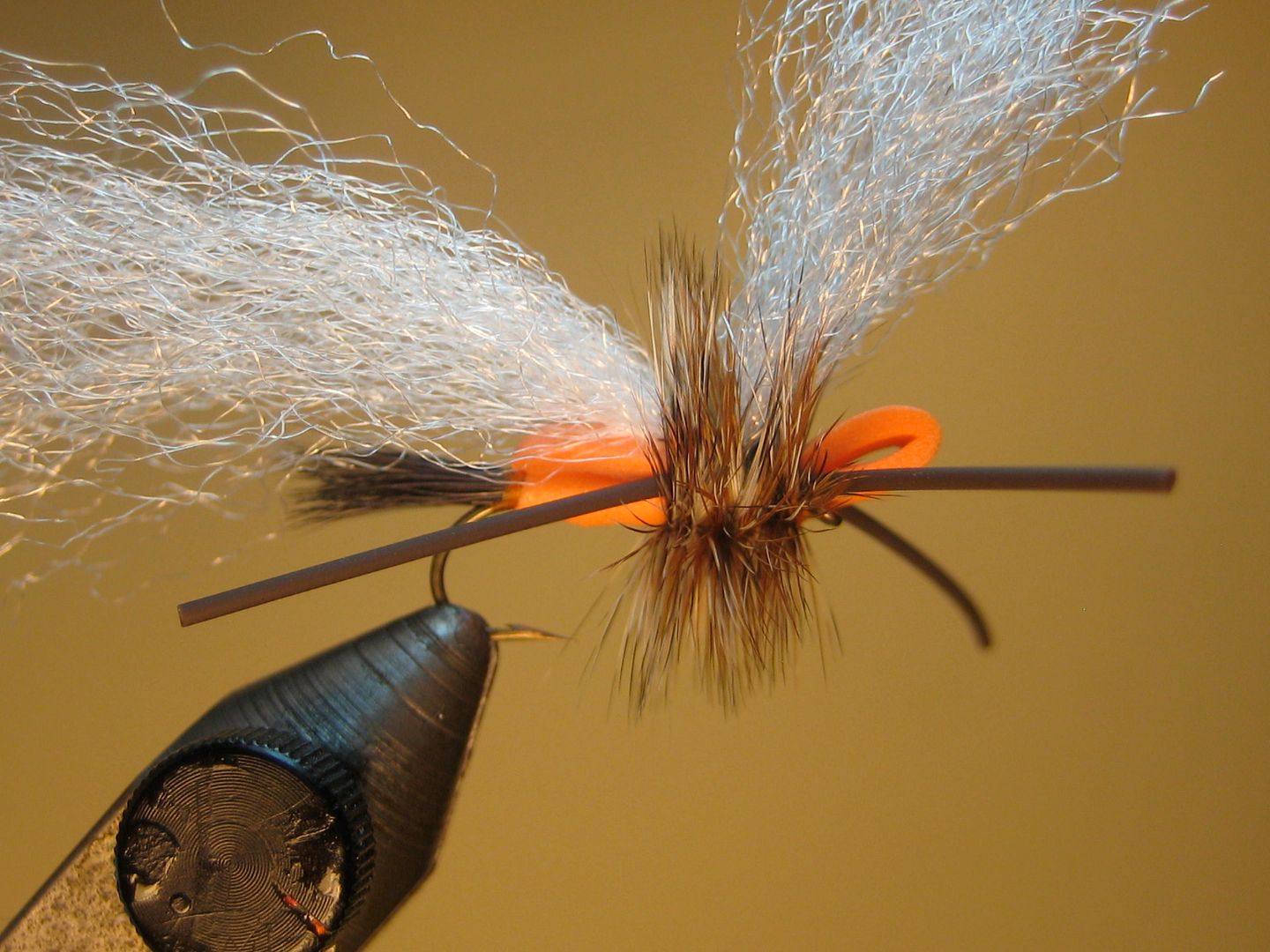 trim legs; trim front wing a little longer than hackle, rear wing even with tail and you're done
dorsal
ventral
frontal