[report]This one belongs in the Bitching Room. My Bucks Party was Saturday Night, and this is how it's done in Australia.
Perfect Music to "Get Your Drank On."
After a day of Paintball, where I was wearing Hi-Vis Overalls, and everyone else had Camo's, I found myself like this:
We Played Beer Pong, but of course my "Beer" was triple shot something or other
It was a great night, epecially because I got to drink with my Brothers and Old Man, though Dad isn't doing too well by now
It's best not to pass out at these events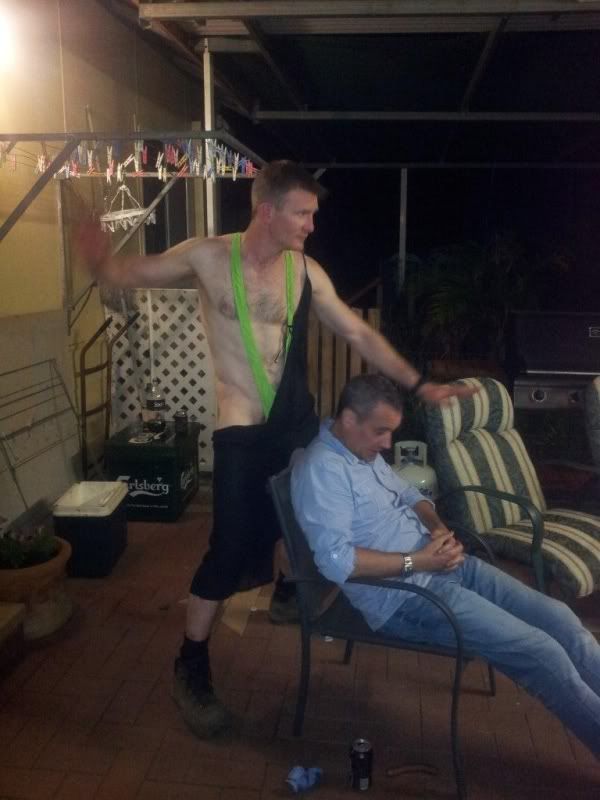 Or you might get Ground Upon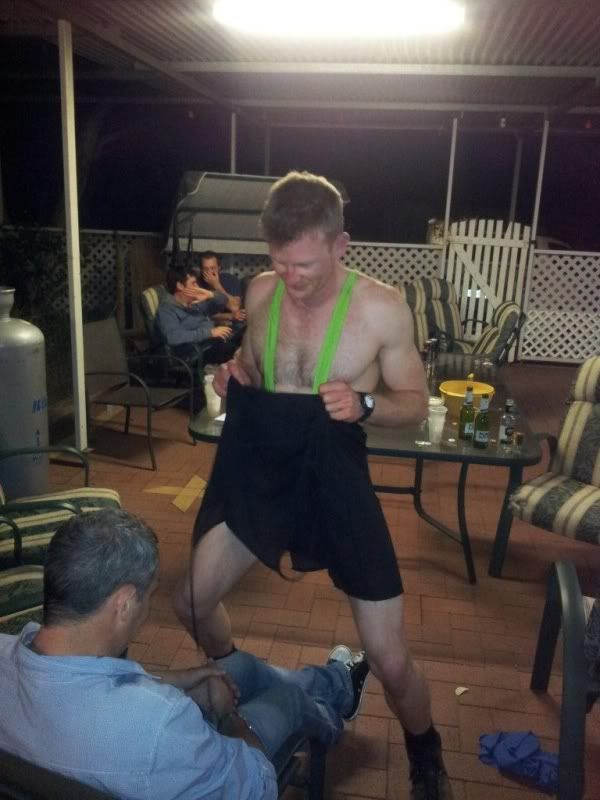 What else do you do when you're drinking with a guy in a Mankini
But Grapple?
You know you've been at your own Bucks Night when you wake up aching, in a tent, with a Black Eye, a Cigar Burn on your right ass cheek, you've no idea where your glasses are, and you're still dressed in a Mankini
You missed a cracker Mitch
Cheers Boys
[/report]