These must be "pro" fly fishers.
---
Posts: 2595
Joined: Mon Feb 27, 2012 3:04 pm
Location: Where they rip out the trees and name streets after them.
SLSS wrote:

Average Joe wrote:….. getting a rubdown from some hot snow monkey babe...


Uh, AJ, that's a dude doin the rubbin'. No judgement, just saying.
Caitlyn would be very hurt if she heard you say that.
---
Posts: 2820
Joined: Tue May 28, 2013 1:09 pm
Low hanging fruit...js
---
ChaseChrome wrote:Low hanging fruit...
I thought the low hanging fruit was surgically removed?
You can't go back and you can't stand still
If the thunder don't get you then the lightning will

When your choices are between a pedophile religious zealot or a dem suddenly the pedophile religious zealot doesn't sound too bad. - PLOW
---
Posts: 2820
Joined: Tue May 28, 2013 1:09 pm
Fuck Yard...I don't have TV and don't read Peephole Mag...took me like forever to figure out who Caitlyn was...
Rather my intention was to comment that this topic was like kicking a guy out of a wheelchair and calling him out for a punch-up...
Again...
---
"We act as though comfort and luxury were the chief requirements of life, when all that we need to make us really happy is something to be enthusiastic about." Charles Kingsley
---
I'll take the Chimp.
Smartest of all monkey species (ok I made that up) but this guy already has a leg up on the rest.
He already as the Fry Pole dialed: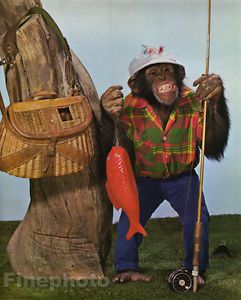 Victory will be Mine
"In truth you can throw dries and swing flies and still be a loser. That would be an elite loser though.
Rare breed." - MTgrayling

"You guys know the Magic Hour???? Yeah it just happened I was there!!!" DK
---