By
ScottP
- Mon Dec 31, 2012 12:05 am
- Mon Dec 31, 2012 12:05 am
#504574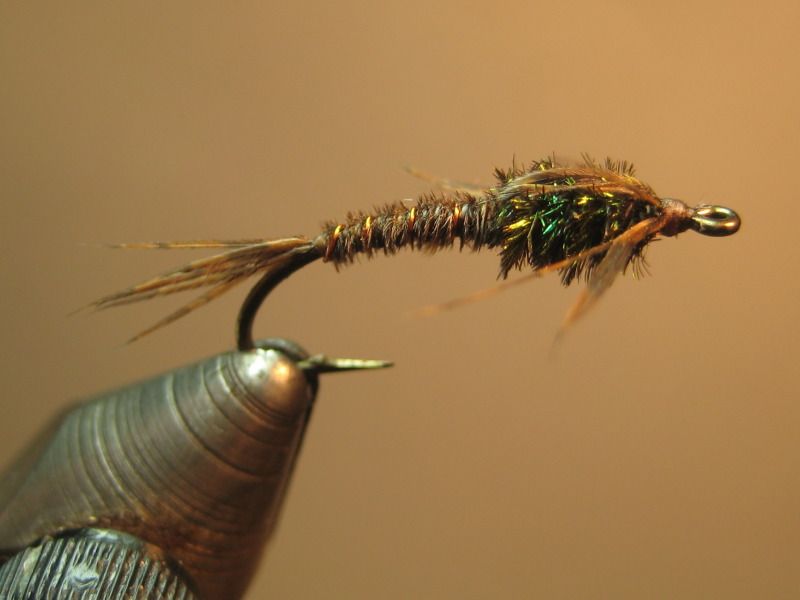 In honor of all those gobblers who (literally) put their heads on the chopping block this holiday season. A Pheasant Tail nymph in every other sense; bead or weighted wire optional.
hook - Tiemco 200R #12
thread - Uni 8/0 camel
tail/abdomen - turkey tail fibers
rib - copper wire small
thorax -peacock herl
wingcase/legs - turkey tail fibers
mash barb and attach thread
tie in wire on underside of hook
wrap wire back to point above hook barb; by keeping the wire on the far side, thread wraps automatically align the wire neatly on the underside of the hook (a big help if you're tying skinny-bodied flies where any unsightly bumps/lumps are magnified)
measure some turkey tail fibers (hook gap distance) and tie in
wrap turkey butts up to 60% mark, tie off and trim
wrap wire forward, tie down, helicopter to break and smooth over tag end
tie in 8-10 turkey tail fibers with tips extending over hook eye about 1/2 shank length; tyers with a keen sense of proportion can tie with the tips facing backwards, extending the proper distance to allow them to pull forward as the wingcase, then fold back as the legs and get them the right length every time. I can't so I cheat. I also like the fact that the butts make a bit of a meatier wingcase.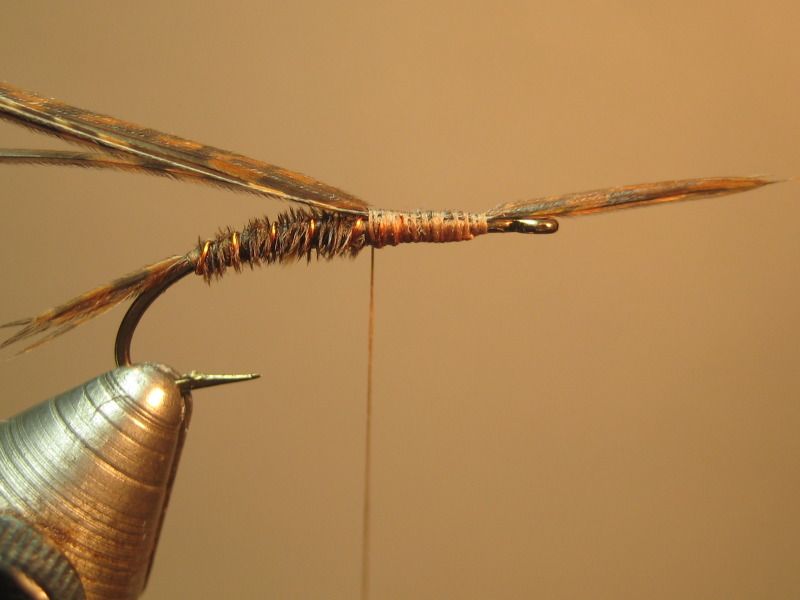 tie in some peacock herl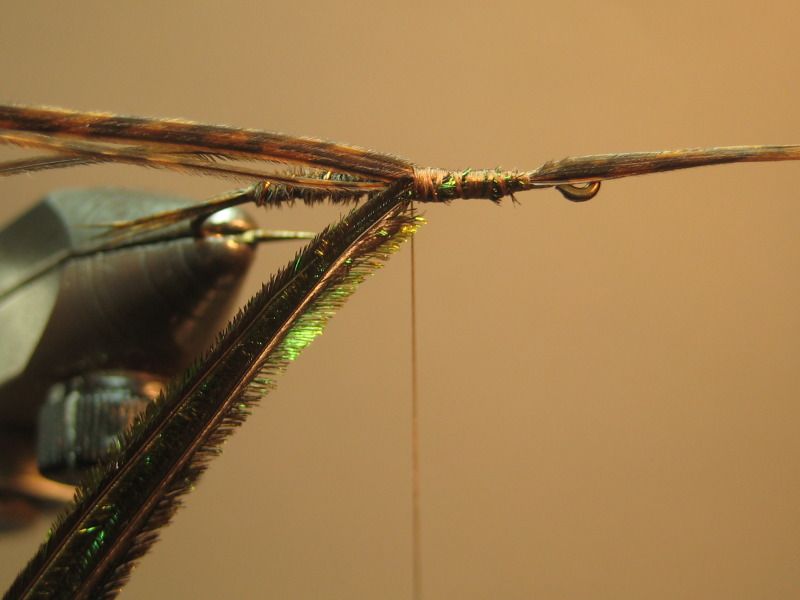 twist herl around tying thread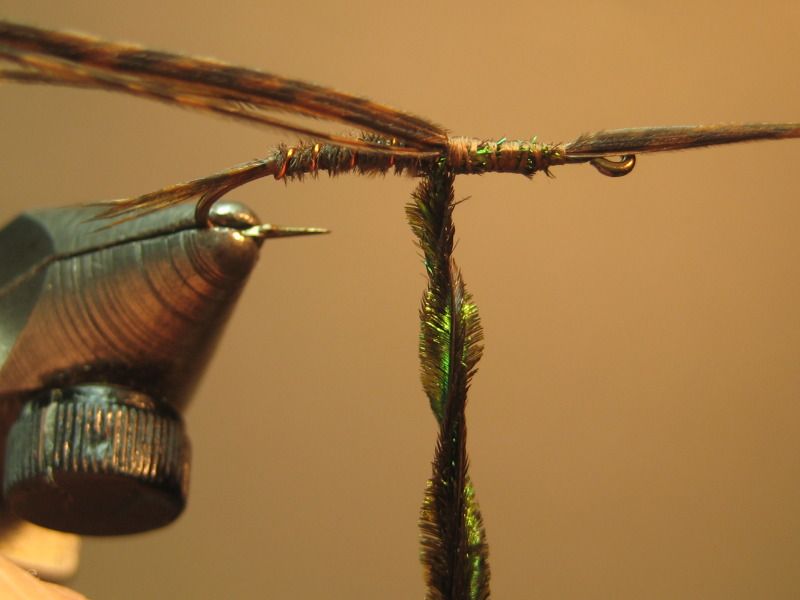 wrap herl forward and tie off 1 hook eye length back from eye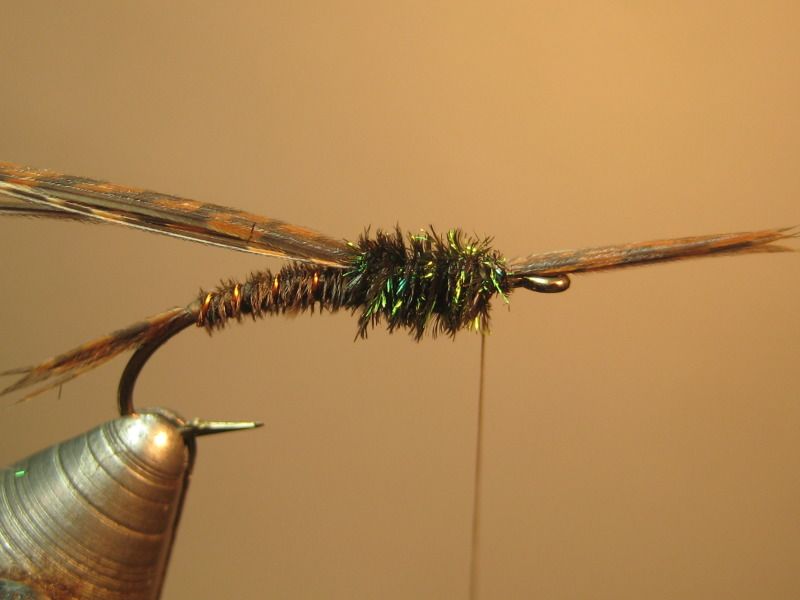 divide protruding fibers evenly
pull turkey butts forward to form wingcase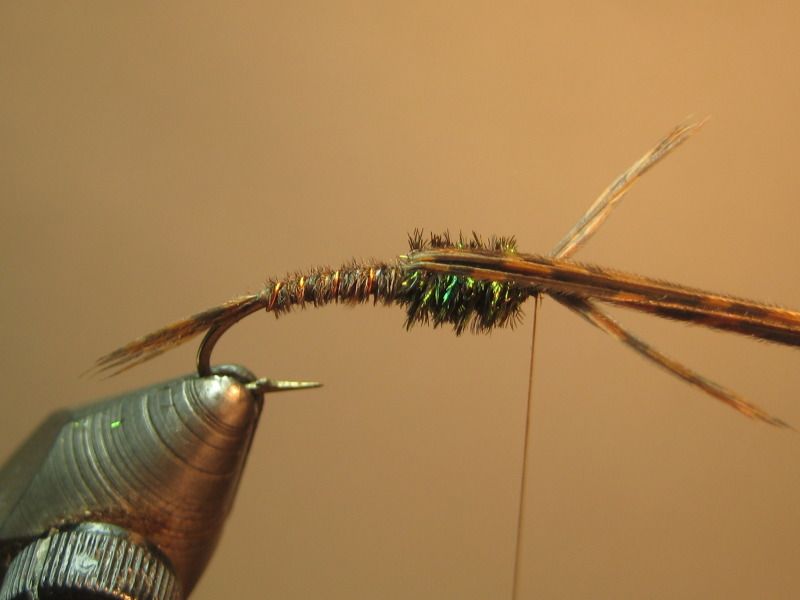 tie off and trim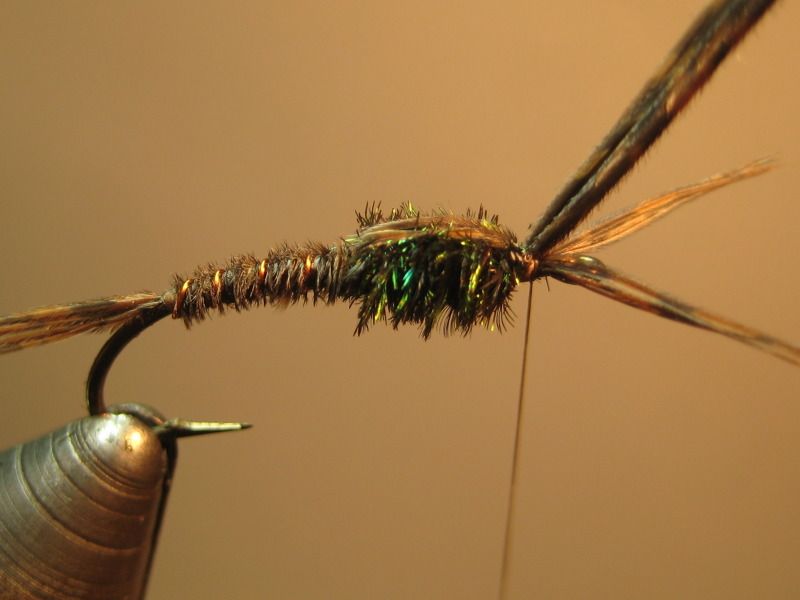 fold near side legs back and tie down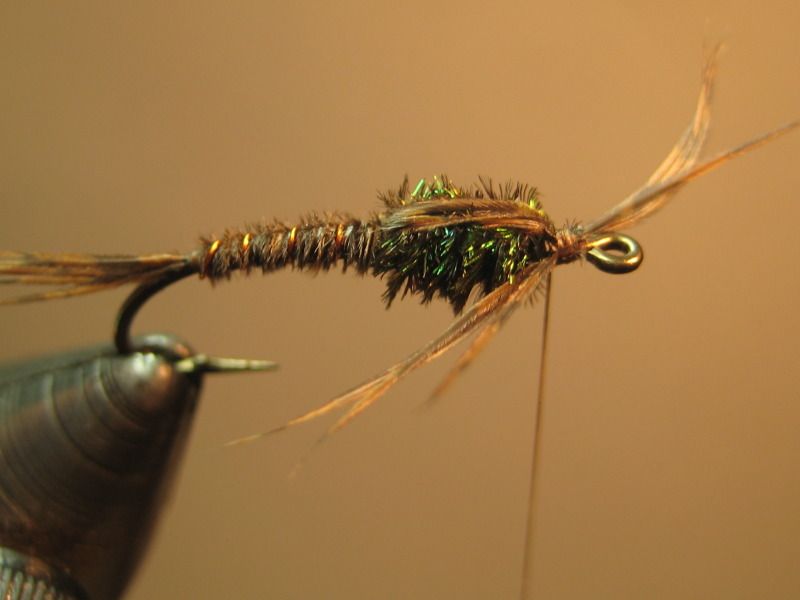 repeat on far side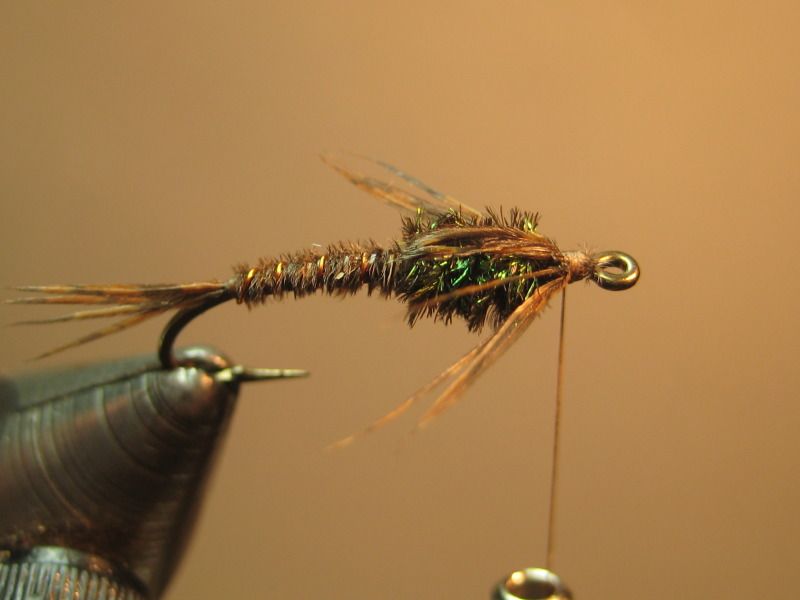 whip finish, SHHAN and you're done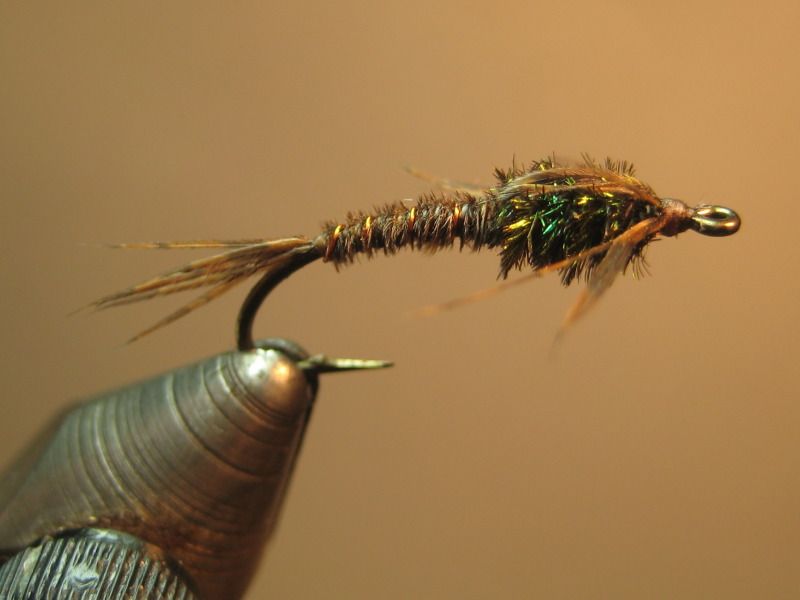 These lend themselves well to speed tying, like the PT, although the velcro effect between the barbules and hamuli (I looked this stuff up on the interweb so it must be true) of the individual barbs makes turkey tail a bit "sticky" and harder to separate. Like the Skip Nymph, you could easily take the fly down to a #20, although I'd switch to either a Dai-Riki 135 or 125 in the smaller sizes.
Last edited by
ScottP
on Mon Dec 31, 2012 10:43 am, edited 1 time in total.
I'll change my bait, and move upstate
Before the season closes
RIP Walter