Todd sent a few more pictures......
I had four species of fish eat that belly scratcher.
If my tombstone reads, "He never ate sushi." it won't be a lie, and I'll be OK with that.
~

Average Joe
---
Where are you hiding all of the scenic shit?
"The devil's pourin drinks and his daughter needs a ride" - III
---
Posts: 2738
Joined: Mon Feb 27, 2012 3:04 pm
Location: Where they rip out the trees and name streets after them.
Glad I was able to give that rod some mojo.
---
Posts: 756
Joined: Thu Sep 01, 2011 11:46 pm
Location: your mum's
Im a little confused by poops, bass, and oddly healthy looking trout in one spot. Do you have to crawl through a closet to get there or what
They all wanna be Hank Williams
They don't wanna have to die
---
We went back to the bass lake to spend the weekend trying to stick a big girl. No luck on a big bass, but we did stick some nice fish. I think we may have caught the state record crappie on a fly as well as a state record river carp sucker on a fly.
The weather was cold and cloudy, but the fishing started out pretty good.
One of the reps was at the fly shop this week and decided to go with us. It was nice to alternate running the trolling motor.
Fly selection was simple. Minnows or........
We fished well past dark.........doubled up at 9:30 (shitty photo in the dark)
The next morning was beautiful........
Made Jetboil omelettes
And went out to explore some small creeks.......
Exploring is hard work..............
Two fish on one rod, so we called it quits.......
While I walked up to get the truck, they fished a bit more.............. I give you a fly caught river carp sucker.
We caught some trout as well, but anyone can catch them. Five different species on the fly this weekend.
If my tombstone reads, "He never ate sushi." it won't be a lie, and I'll be OK with that.
~

Average Joe
---
My drinkin' days are over; I'm still trouble bound - Slaid Cleaves

"This place is so fucked up. Where else could you find a thread with a Debbie Gibson song, a chapter from Fyodor Dostoevsky, and a sweet under boob pic like that on the same page?" - Hogleg

"You may not be smart, but your car gets good gas mileage". - Stovetop
---
Needs more lou dog
yeah; rumspringa came late.... :smile

fatman
---
---
Posts: 2150
Joined: Wed Oct 27, 2010 2:10 pm
Location: Your mum's bed
This is all very good, Lando, ceptin' the thundering anus Jetboil omelette. Never have I felt so vulnerable to shit myself as I did in '14 on a trip to Golden Trout Wilderness. I ate a Denver Omelette and literally had butt spits going 30 mins later.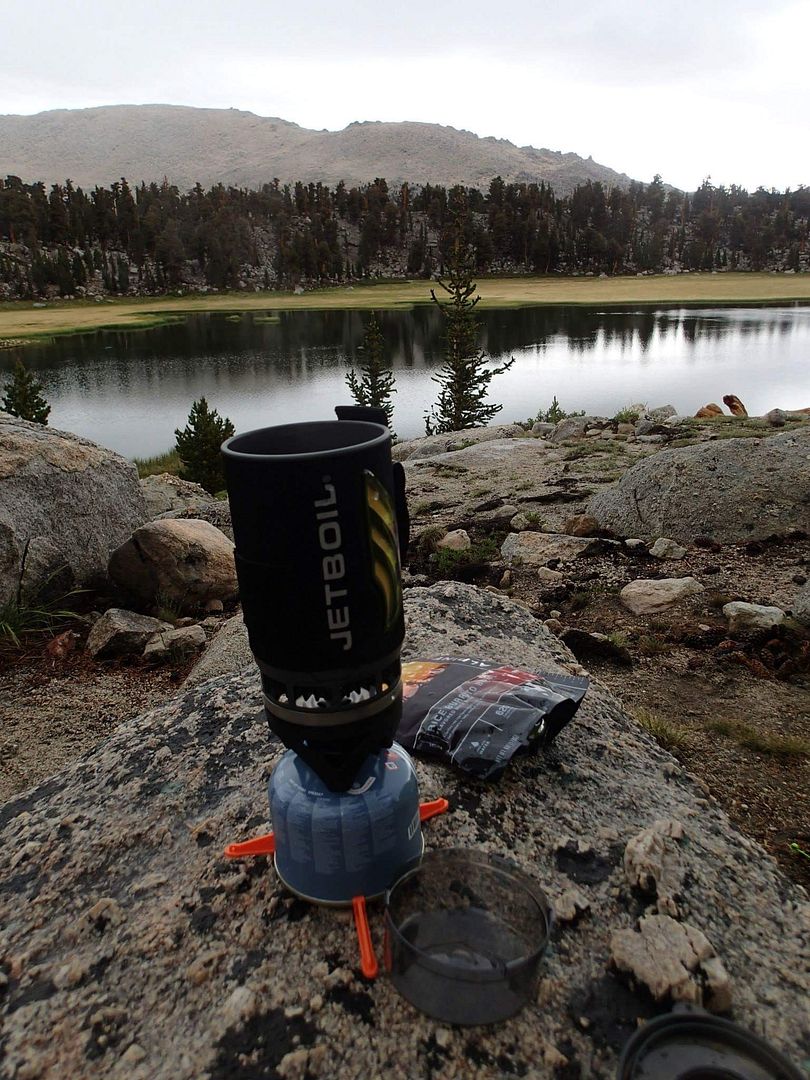 It was so fukkin bad, momma Marmot had to relocate the kids to another locale from the thunder box.
Embarrassment 301.
If assholes could fly, Raleigh would be a fucking airport - my Mum
---
Warning........poopfish heavy.
So I got some time off and went poopfishing with Chuck Yeah. We got him his first.......
He had fun on the Carp Slut.
Fishing was pretty good and we whacked a bunch. Not big fish......a shit ton of tiny fuckers. Anyway, the next day I went back with Chuck Yeah, his family, Todd not God. It was good....but not as good.
The boy showed up at the lake for the first day of his week's vacation.........
He got him some poopfish.
We had been doing well on the smallies, so Todd not God got on Amazon and ordered some clickers. We got 53 poopfish that day.
The next day was Sunday and the boy helped out at his old job so Todd not God and I went back to the canyon.
It was stupid.
One was this fucker........
We went back the next day and got fucking pounded with rain all day.......
only 53, but did get a poopfish on a dry........in front of a floating shitter.
The weather got shitty but we fucked around a bit with trout until it broke.
On my way down to the summer job we stopped at a place I have been eyeing and only visited once. Too bad we showed up on the day they were having a bow tournament on poopfish. We still found some
We camped and fucked shit up in the morning.
If my tombstone reads, "He never ate sushi." it won't be a lie, and I'll be OK with that.
~

Average Joe
---
Warning.........it may get heavier!!!
After leaving the boy I went in search of poopfish paradise. I got in late, but it looked good. I put the Carp Slut on in the morning, but got blown off after one fish. She was 25 1/2" around, so..........
I waded around...found a couple.
DSFK
I had to run back to town to run a trip.....
I felt bad picking on trout......
I went back to Paradise with the Young Lass and Leo. We fished-I made one cast, caught one fish, got very drunk. The next morning I woke up with some huge fly fisherman in our camp-then motherfucking Willie showed up! We fucked shit up that day.
Todd not God showed up and he got in on the action very quickly........
The Young Lass showed up and got int the action as well.........
If my tombstone reads, "He never ate sushi." it won't be a lie, and I'll be OK with that.
~

Average Joe
---
Posts: 756
Joined: Thu Sep 01, 2011 11:46 pm
Location: your mum's
The beefs want to know why you're mucking about in their pond. Does CE fight every one of those like they're poons
They all wanna be Hank Williams
They don't wanna have to die
---
Who is online
Users browsing this forum: No registered users and 171 guests