[report]
I had done this a while ago as some of you may know but I had to keep it under wraps until now.
the material used is huon pine.
and these particular pieces are cut from one section of root.
it is very rare to obtain uncut... especially when it's over 2000yrs old.
http://en.wikipedia.org/wiki/Lagarostrobos_franklinii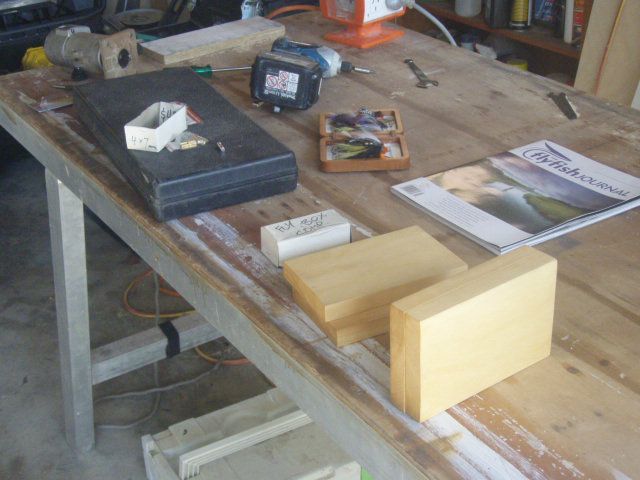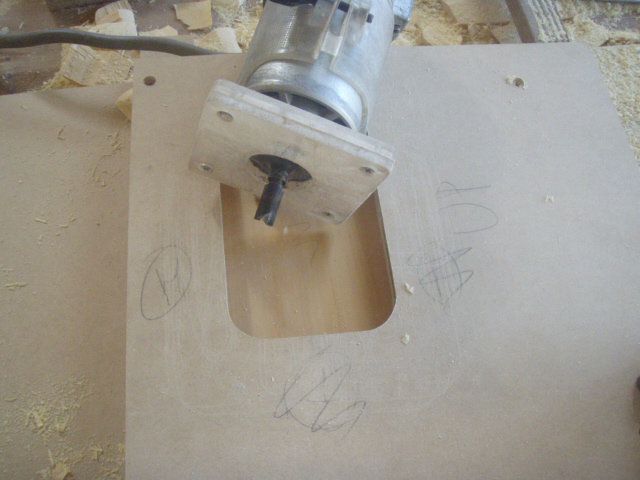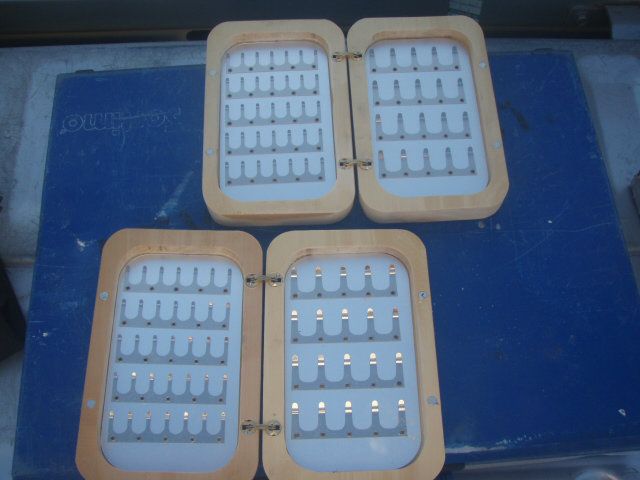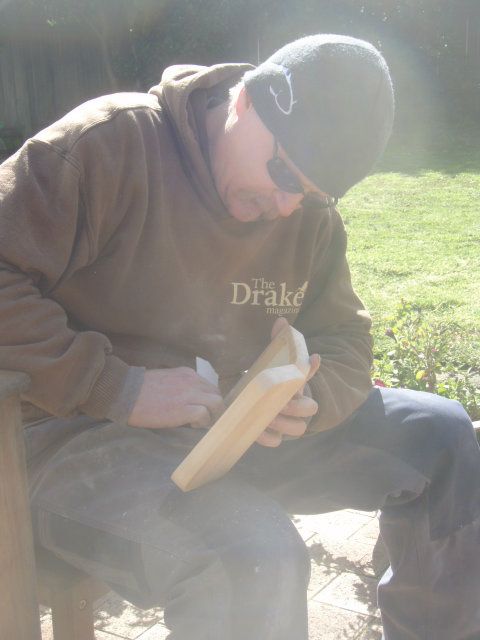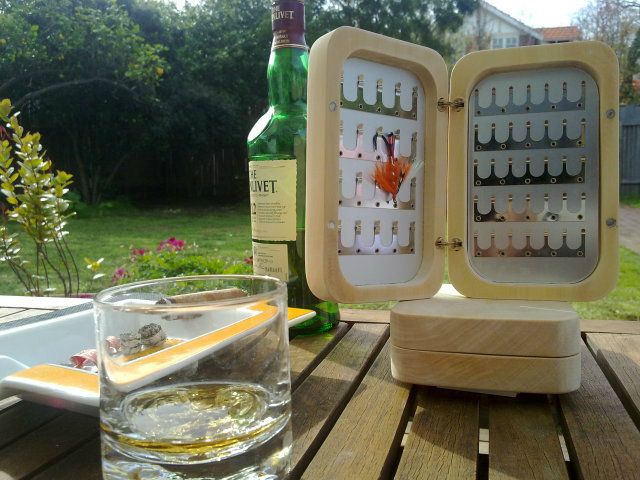 some of you will agree when I say these fly boxes may have saved me a beating.
[/report]