By
IRLy
- Sun Dec 09, 2012 9:22 pm
- Sun Dec 09, 2012 9:22 pm
#500897
I had an opportunity to make my second trip to The Louisiana marsh a couple weeks ago. The first trip was in January out of Delacroix and Hopedale. The 3 days we were there were good, plenty of fish, but not many of the big ones my buddy Tyler told me about. This trip was different. We found some big fish all 3 days, every day topping the day before. It is an 11 hour drive from where we live in east central Florida to Venice. It took a bit longer each leg due to some work Tyler had to do at stops along the way, but now he can write it off I guess. Only one trailer disaster on the whole trip, good to have a Walmart every other mile on I-10 for new tires. Tyler has a fantastic ability to look a a google map on his phone and with a little local intel mixed in, find fish. First day, First spot, First cast. 25 lb and my new biggest redfish with a flyrod.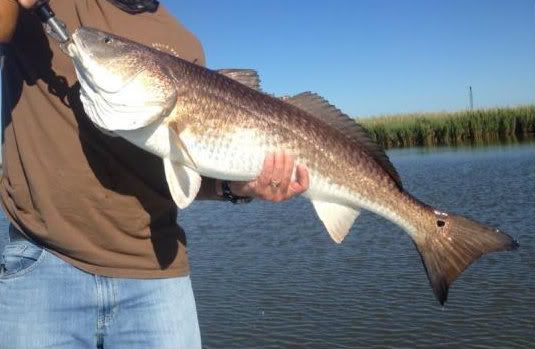 I think we wound up with 6 or so big fish that first day. Even a few on a HUGE popper that i was convinced wouldn't work. When the first fish came up and inhaled the popper it sounded like a gunshot. I screamed, ripped the fly away from the fish and dribble pissed my self all at the same time.
The second day found it a little windier and cloudy, but the fish didn't seem to care.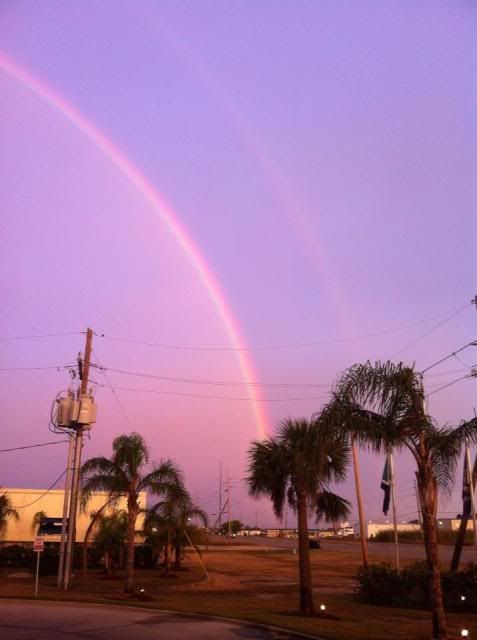 Hit a little traffic on the way out, a little sporty in a 16.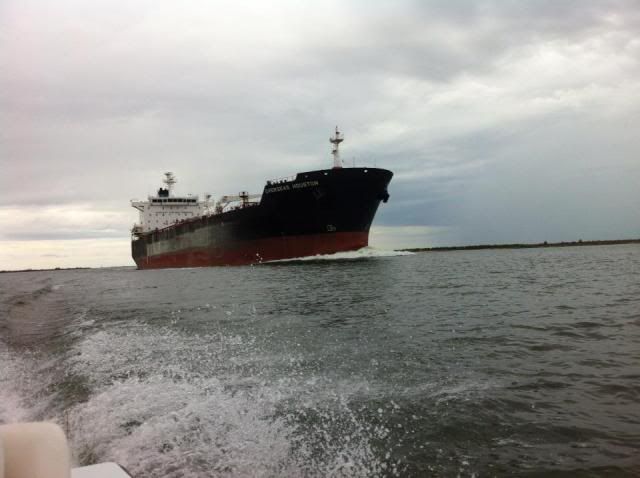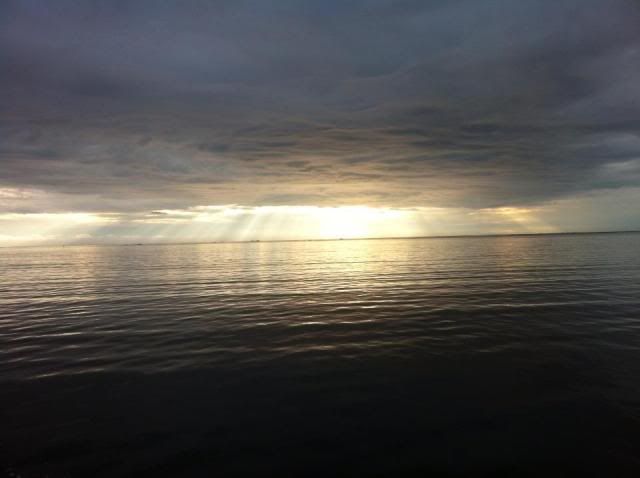 New personal best redfish on a flyrod at 30 lbs.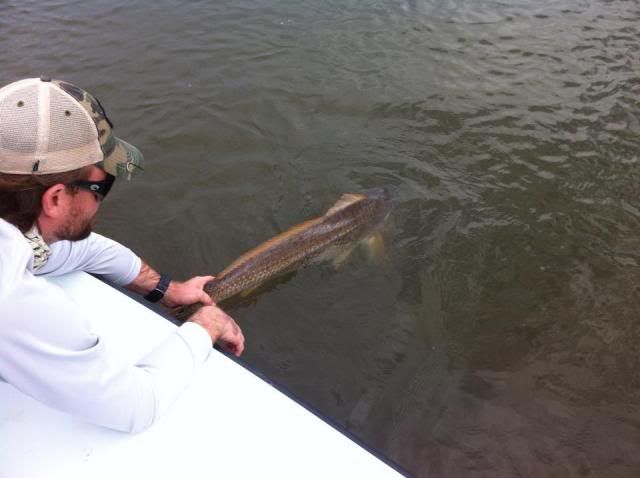 Day 3 greeted us a bit scarier.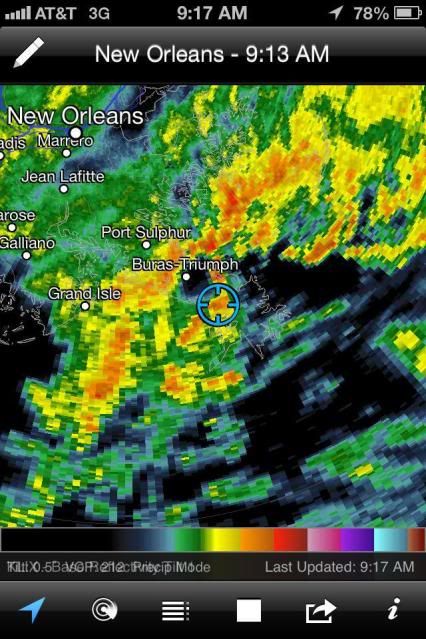 After watching the radar, we decided to go give it a shot. The first 30 min or so running out was bad, then we could see the back side of the front passing. I never would have guessed what would happen next. The wind slowed and the sun came out!
Day 3, another new best, 33 lbs.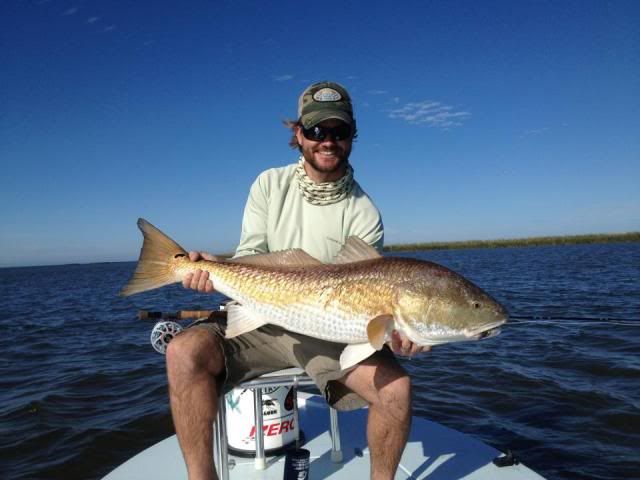 Tyler even got a nice shot at a big fish belly crawling in the back of a pond.
We had heard this fish eating, but couldn't see it around the grass. It was so loud we had dismissed it as ducks splashing around. Wrong.
All in all a fantastic trip. It has been quite an adjustment coming home to Mosquito Lagoon's smaller smarter fish. good food, and got to meet some good people.
Elizabeth's in New Orleans breakfast, mmmmm Praline bacon.
Piggy's BBQ in Tallahassee.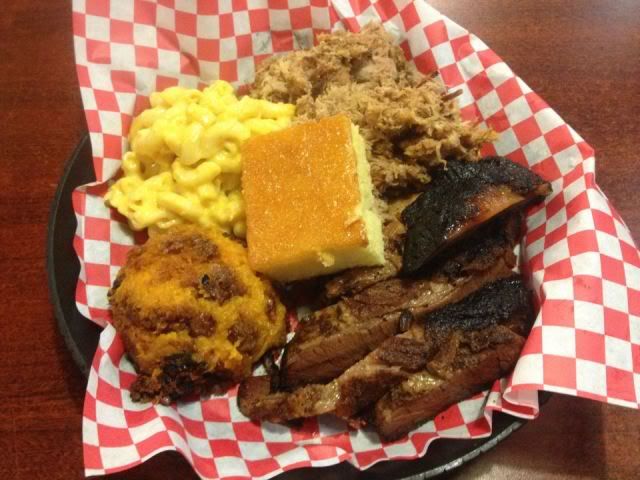 Had to stop for Boudin.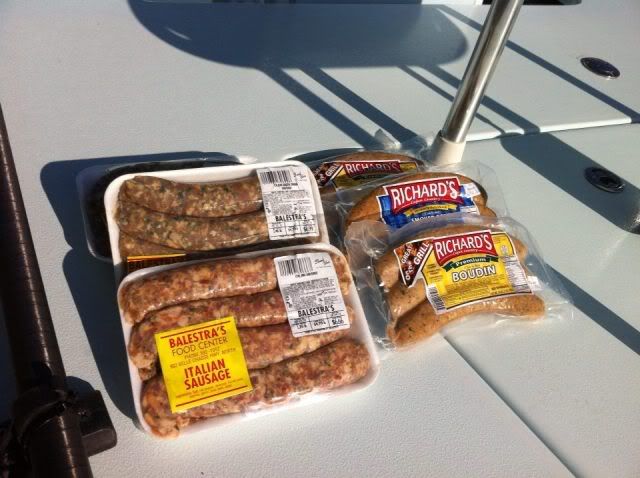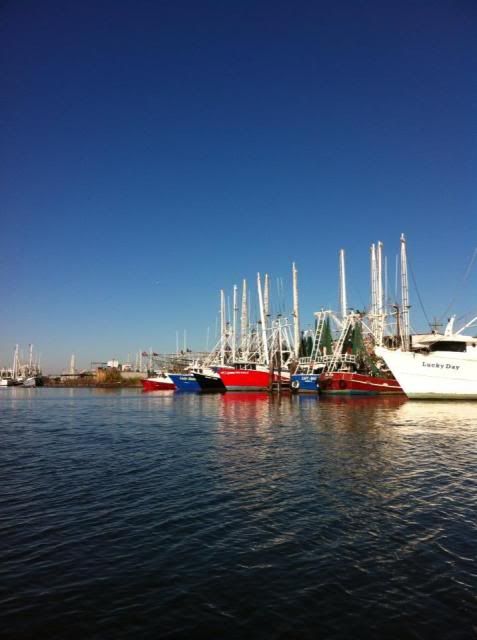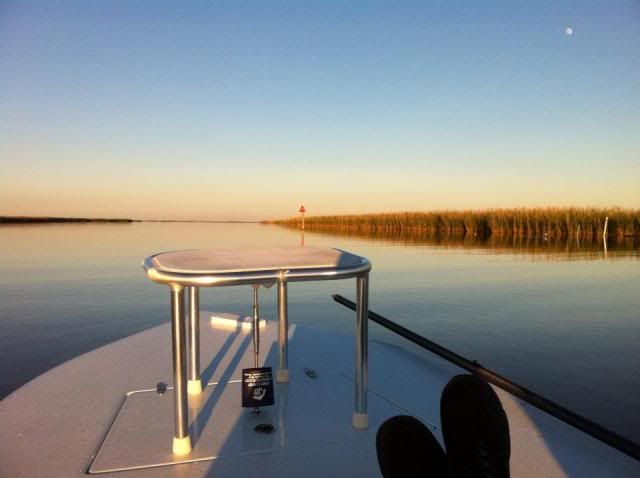 Merry Christmas, and have a happy new year.
Last edited by
IRLy
on Mon Feb 08, 2016 5:51 am, edited 2 times in total.