- Tue Jun 02, 2009 11:12 pm
#232343
Had the incredible fortune to be invited to fish/film the worm hatch in Marathon last week with one of the area's best guides. The first two days were spent without a guide and with a buddy and I paddling a canoe around the mangroves in search of some baby poons willing to eat a fly. We had much success as the little buggers were eager to eat gurglers and chartreuse/yellow toads that I had tied for the trip. They were a blast on the 7wt and the little fuckers spent more time in the air than in the water.
The next day was spent ocean side poling for 100 plus pound fish migrating to spawn. With the worm hatch so close, all the fish had lock jaw, but I did manage to get one to eat before the day was done. She was about 120 pounds landed on the tippet breaking me off after the first jump. The next day was INSANE. My buddy wanted to catch a shark, so soon we were bringing in some small jacks for bait and then it was off to the shark flat. He was hooked up to a 130lb lemon shark in short order and fought it for about 30mins before bringing her boatside. Then it was off to fish for Poons. Since we had almost no success on fly the previous day, we decided to drift crabs on the outgoing. One my first drift, I hooked up with a 180 beast. She jumped in the distance and then charged the boat. I took up line as fast as I could, and she comes tight just off the bow and launches into the air a mere 10ft from the boat. That image will forever be burned into my head. It made for great video as well. I fought her for a bout 45mins before she tail wrapped and broke me off.
It was back to drifting crabs and waiting for the hatch. About 10 drifts later I get a solid hit and what I think is another poon till we notice that the fish is not jumping. . . PERMIT!!! Unfortunately, he cut me off on some coral, but we did get some footage before the long line release.
Then we decided to run to the ocean side and wait for the worms. After about 30minutes we see the worms heading to the ocean and shortly thereafter the tarpon are going crazy eating. Both myself and my guide friend cast into the carnage and hook up-DOUBLES ON FLY ON 100+ LB POONS!!!!!!. While most fish the hatch with the goal of jumping as many fish as possible I still wanted to land a 100lb fish on fly. My friend asked me what I wanted to do, and after a spectacular series of jumps we estimate my fish at 140lbs I decided to try and land her. Because we were fishing the hatch we were using 20# floro rather than the typical 60# to get more bites. This meant I had the deck stacked against me, but I had made it through the first series of jumps and I liked my chances. Because the hatch would not last much longer I wanted to put as much pressure on the fish as possible so that we could go back. As the battle went past the hour an 10 minute mark I finally had turned her and regained over half of my fly line and thought the battle was won. As we worked her to the boat she thrashed violently and the poor frayed tippet finally gave out-I was heart broken and exhausted. However, as we motored back we could see the hatch was still going strong. We proceeded to jump another 14 poons (all on fly) before the hatch ended. When we got back to the dock I told my guide buddy that I should give up fishing forever because I will never have another day as great as that one. I sincerely hope I am wrong, but the whole thing is presevered on video thanks to a badass professional videographer (brooks). I will post a link to the footage when I get it. Till then enjoy these pics from the first self guided day in the mangroves.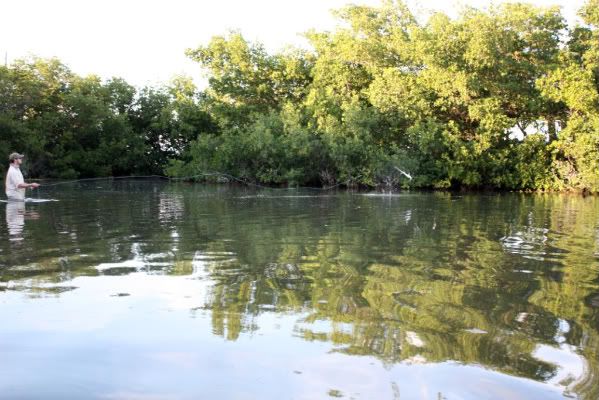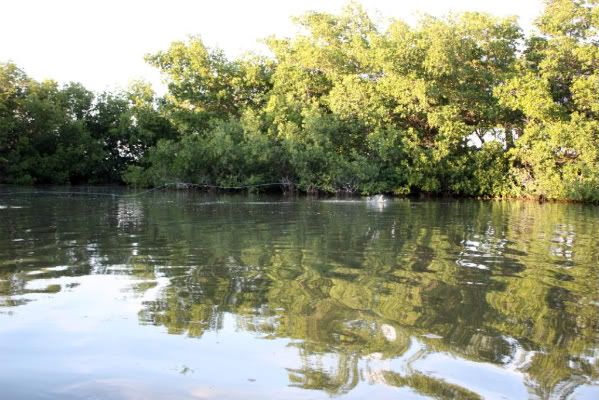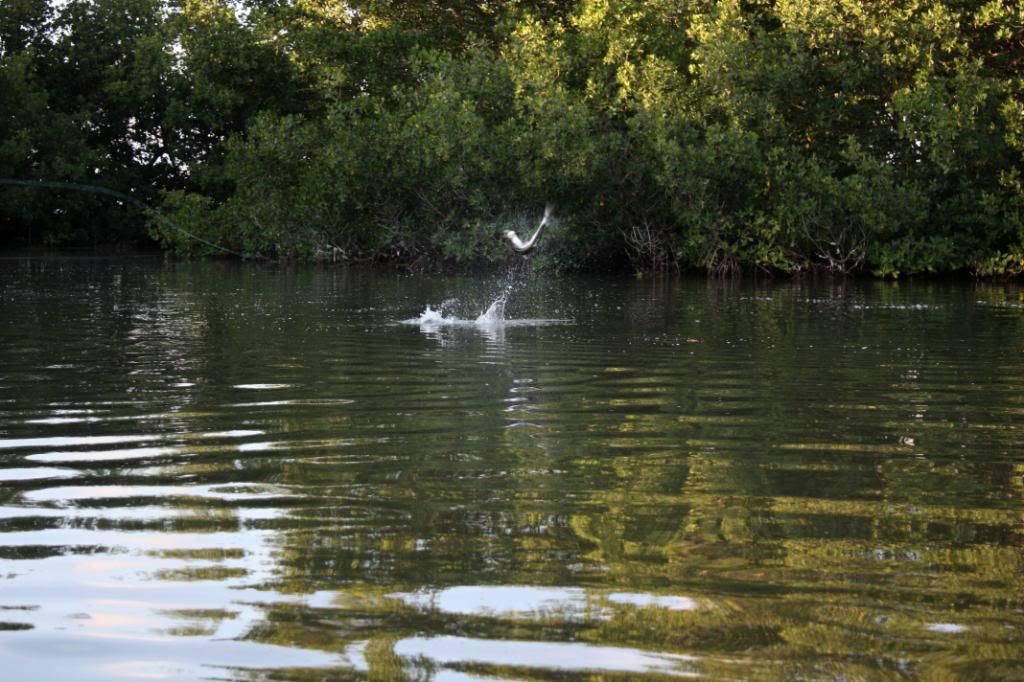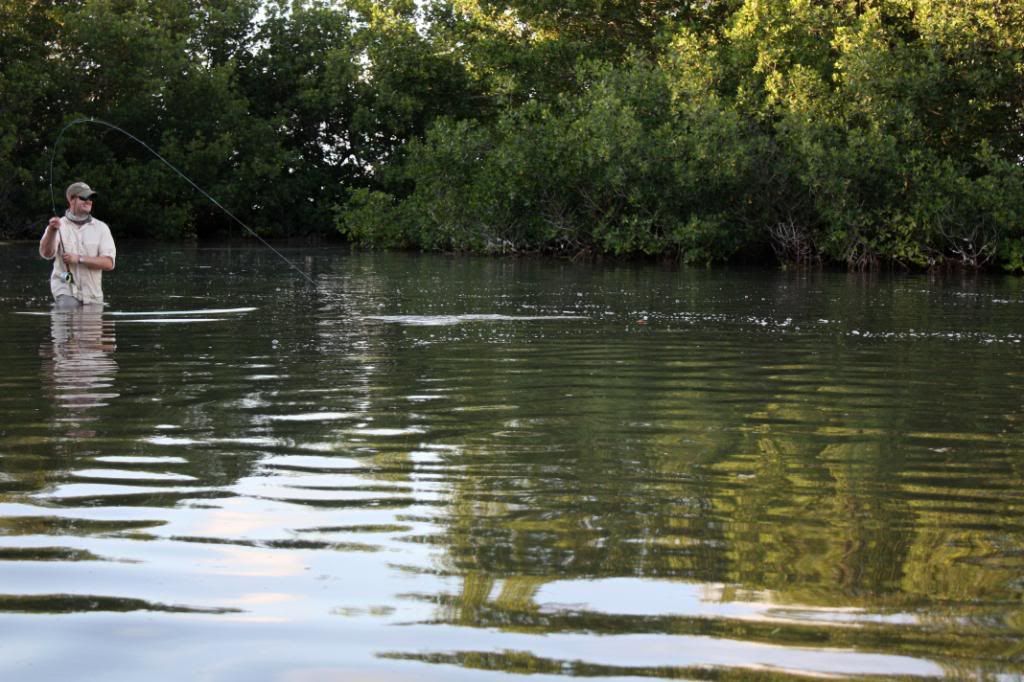 Last edited by
Jesus Quintana
on Thu Jun 25, 2009 3:36 pm, edited 2 times in total.
"He is the nicest dude I ever met in my mouth." -Mad Mike 7/31/12