By
Lurgee
- Tue Jan 05, 2010 8:04 pm
- Tue Jan 05, 2010 8:04 pm
#282493
[report]I found out a couple weeks ago that work was bringing me to upper part of the right coast so I did some quick math and found out there were some solid opportunities for steel to be had not too far from where I was supposed to be. Thanks to this great dysfunktional family we have on this board I was able to get steered in the right direction and was excited to attempt to make my first fish of the new decade a genuine native rainhead. I failed, but had a blast nonetheless.
Headed out, what should I expect it's January...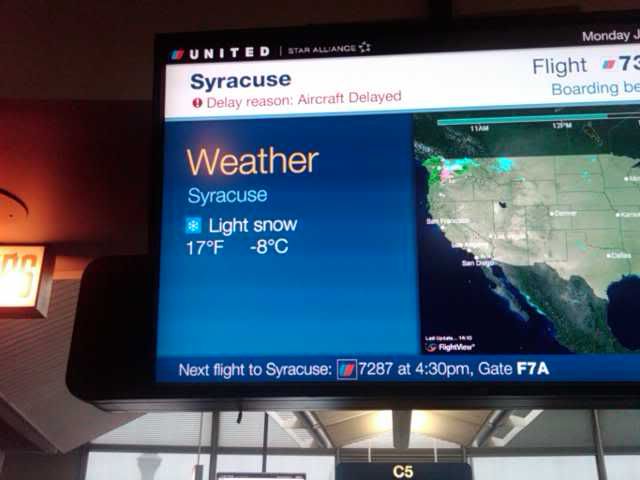 Guess which one of these snow taming beasts is mine
Weather was fantastic, looking forward to the sun breaking through any minute now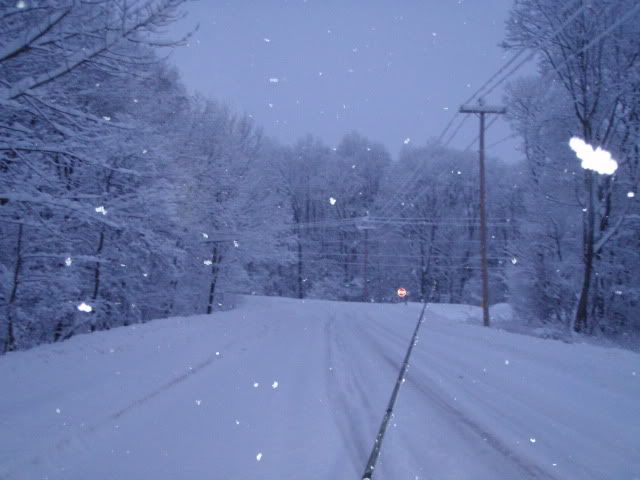 Kinda tranquill and very pretty though
So this stretch of water is typically 13 miles long, but due to the heavy snows (about 14 inches in the time I was there) it was shelf ice and slurpees for the lower 9....so the neoprene camo guys would be congested. I figured I better put in some extra effort and do some plowing on my own. So off I went...blind but confident.
I was literally pushing snow hip deep at best
So I had first tracks
Sweet, I finally made it to the water and it looked great. Hooked or fouled a fish in the first 20 minutes and broke off...about another 20 mins later I had a big take but Shit....completely frozen reel and guides and KABLAAAM rod snappage. Oh well, it'd been a good one .... lasted me 11 years and caught salmon and steel in Michigan, stripers, reds, albies and seatrout in the Carolinas, baby tarpon in mexico and was my warm water rod in Colorado. Let's see if Shimano...I mean GLoomis stands by their product.
Not one to quit I trudged on and learned a valuable lesson...fishing big water for large and angry fish with a 6 1/2 foot 8wt doesn't work too well....but it sure is fun.
Water must be a lot higher here during runoff...more fly line and lead than you could imagine in this branch.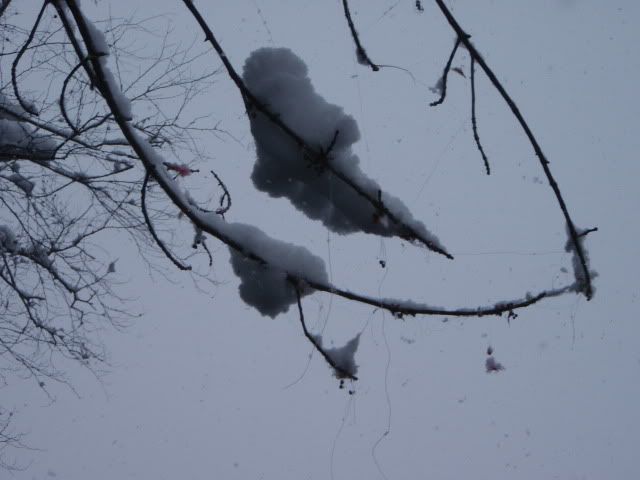 I'll be back...and this time I'll be bringing a back-up.
Big thanks to the WNY crew for pointing me in the right direction. The advice was great and fishing was good, go this weekend if you can....just get there early. It was packed even with the blizzard, dropped flows and 17 degree weather.[/report]
Last edited by
Lurgee
on Tue Jan 05, 2010 8:32 pm, edited 1 time in total.
"Fried Chicken for President!" Trucha del Mar

"Sweet Jesus... untold hundreds of linear miles of pristine trout water within pissing distance, and you cocksuckers went fishing for carp?
What's next? A Wang Chung show? Ajax