By
McH
- Fri Mar 19, 2010 7:11 am
- Fri Mar 19, 2010 7:11 am
#303713
[report]March, April & May are the Brook Trout months, before the creeks start to dry up and heat up. I can't bring myself to fuck with them when they're panting in a 6" deep bath tub sized hole.
I escaped from the office at 12 noon and rendezvoused with a fellow escapee at an undisclosed location. The location is right on the outskirts of town; it's not totally unknown as evidenced by the night crawler container lids and lack of trout.
But if you put forth a little effort and slog your ass up the ridge past the night crawler container lids and paint ball splattered trees you come to a fall line or natural barrier in the creek. The beauty in it is that at the top of the barrier the creek is only about 4' wide and looks devoid of fish and end of the line. But if you have faith and continue on up the creek, it widens with nice holes and nice population of Brookies.
Local knowledge Bitches, that you shouldn't be able to buy at fucking Borders. (A digress)
Down low looks sweet, but in looks only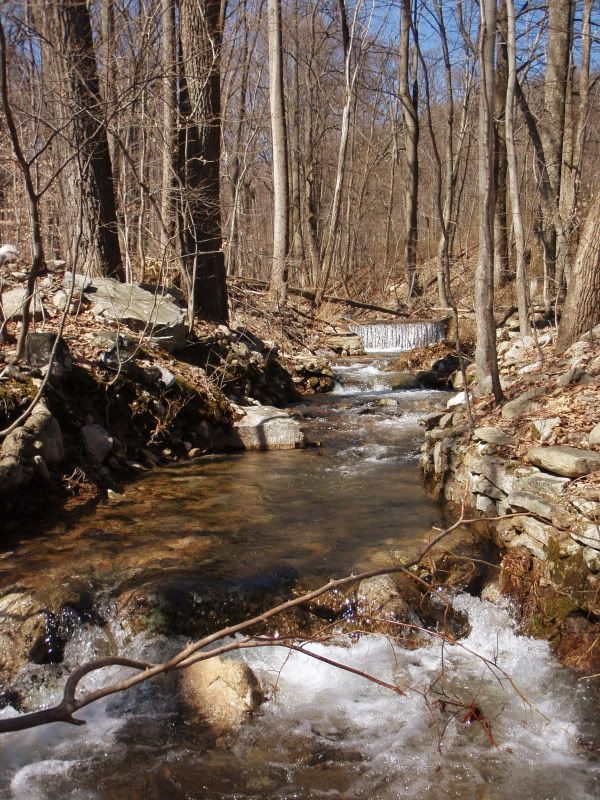 but go higher and things look up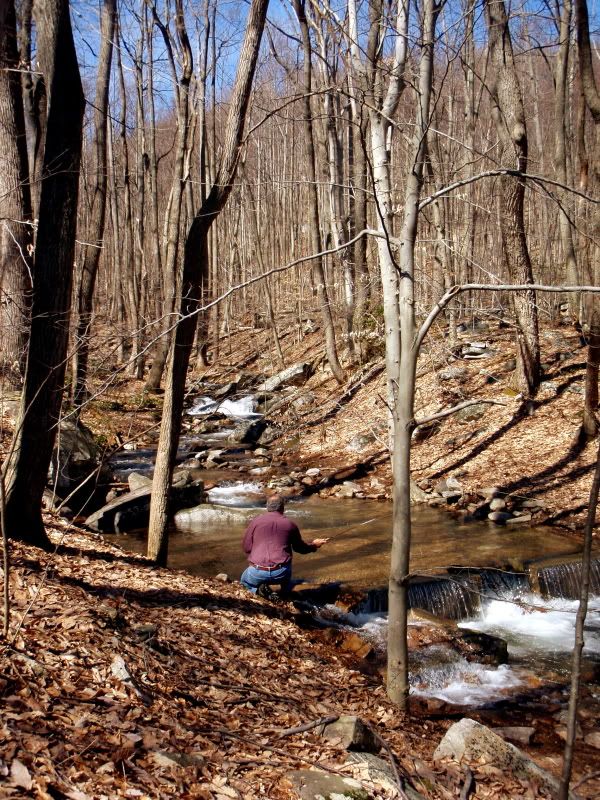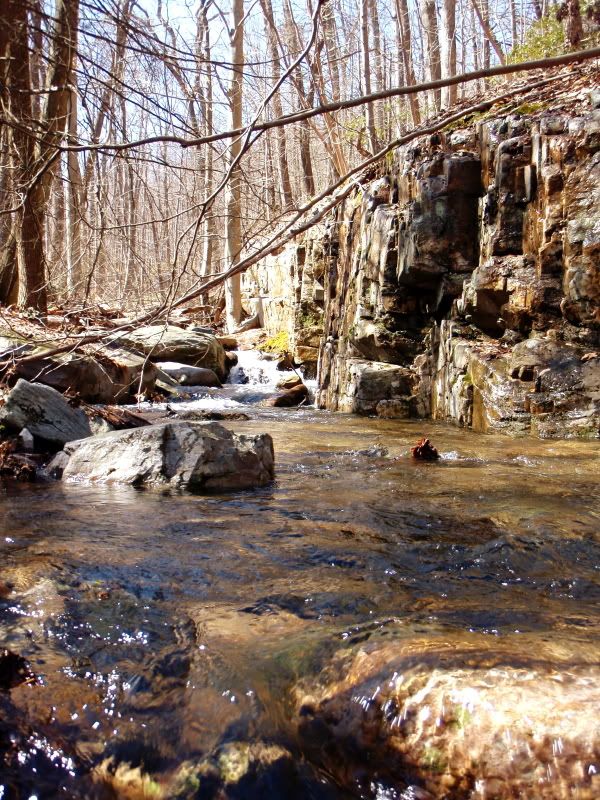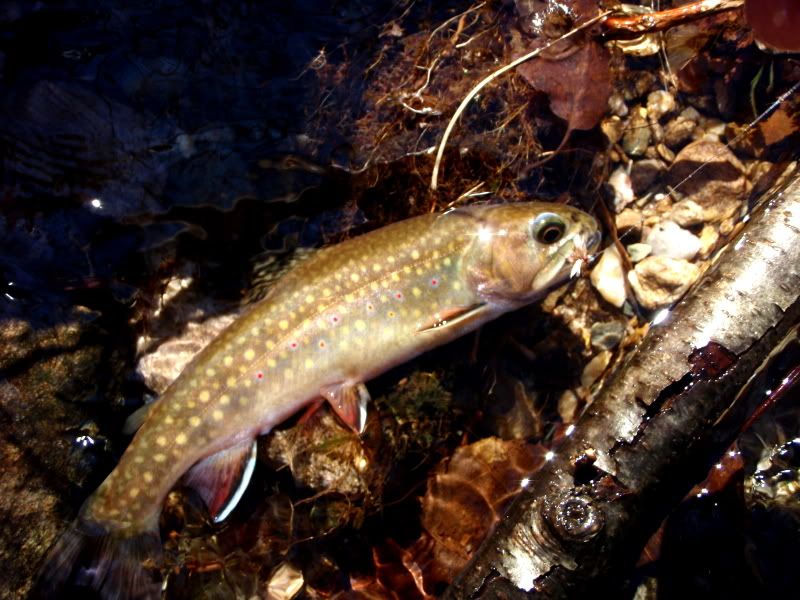 Not all were piggies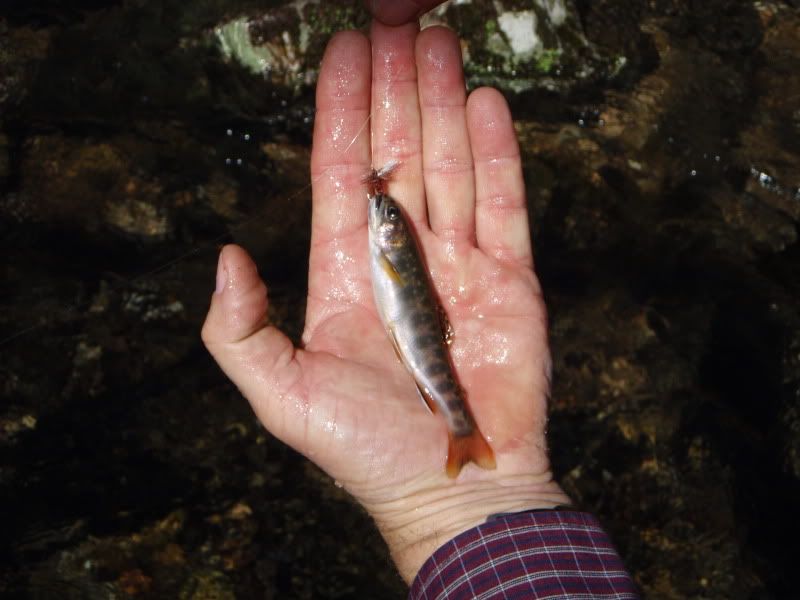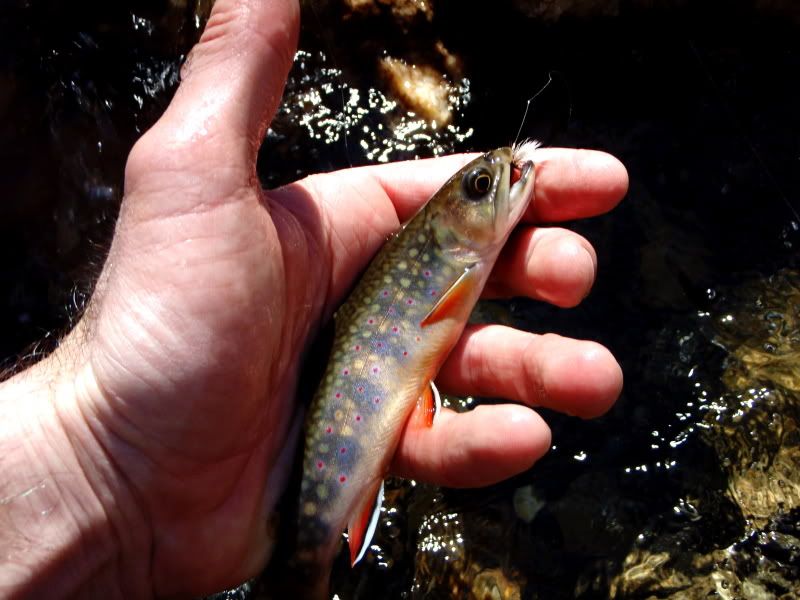 I've got about two months to follow this ridge line picking off the thin blue lines as I go.
[/report]
Last edited by
McH
on Mon May 18, 2020 4:19 pm, edited 2 times in total.
you know what i am a strong fan of..... fishing and not being a douche bag. - alteredstates

For fucks sake, its just fishing...it ain't that cool. - Vito