By
Ramcatt
- Mon Mar 29, 2010 10:34 pm
- Mon Mar 29, 2010 10:34 pm
#306205
[report]what will people do to remember you?
I'd be happy if someone went fishing
My grandfather gave me 2 big influences in life... Fishing and Images
So this afternoon I went fishing and took pictures
A jon boat and spinning gear are traded for Gore-Tex and a 2wt and the AE-1 program is now digital….
But I think its all the same
<object width="480" height="385"><param name="movie" value="
name="allowFullScreen" value="true"></param><param name="allowscriptaccess" value="always"></param><embed src="
&" type="application/x-shockwave-flash" allowscriptaccess="always" allowfullscreen="true" width="480" height="385"></embed></object>[/youtube]
we found some dead shit in the back yard
the "trail"
tiny water that only fishes in the spring
all wild browns with a stray bluegill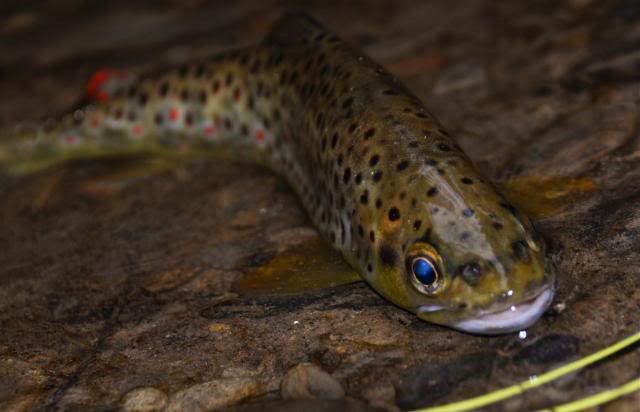 [/report]
Last edited by
Ramcatt
on Mon Mar 29, 2010 10:40 pm, edited 1 time in total.
"Ramcatt is the origninal cuntry fishing troubadour, and the youngest dirty old man to fish these waters"
- Al Goldstein (c.1973)