By
peetso
- Fri Sep 16, 2011 1:43 pm
- Fri Sep 16, 2011 1:43 pm
#419393
Soon enough there will be snow on the ground. You can feel it in the evening air, see it on your breath and when you wake in the morning, there's frost on the ground. Winter's coming, it always does, bringing an end to summer always sooner than you expect. You feel the urge to fish every spare moment until the water turns solid.
You pack up and head out. Hoping for decent weather and willing fish.
The numerous seismic lines and lease roads all provide good access to the river, but you prefer the tracks. There is something retro about walking the tracks and you're a sucker for the nostalgic.
You reach the river just as the morning sun burns off the remaining fog. The first few frosts of fall have left the air smelling of wild mint and high-bush cranberry. How a trendy soap shop would smell, if it were owned by a woman with a good rosehip jelly recipe and a knack for cleaning walleye.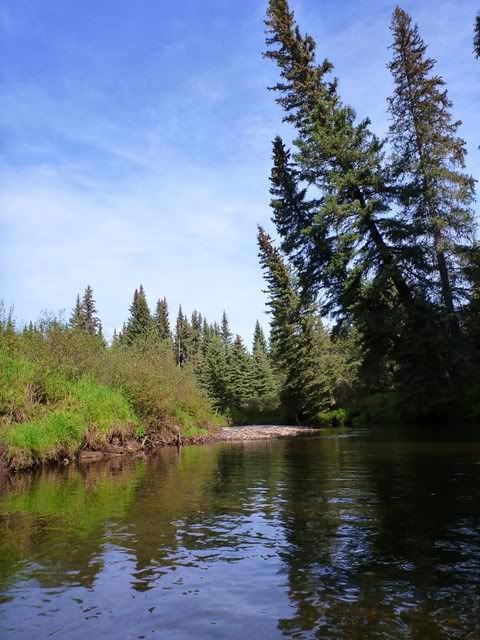 By noon the sun is high and winter's chill has given way to summer's warmth.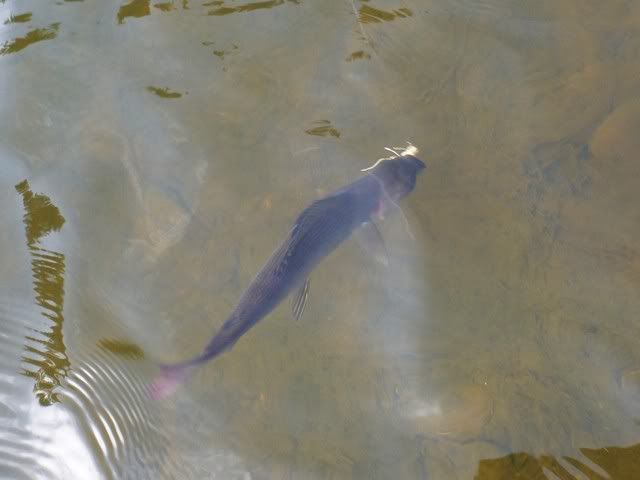 The grayling are stacked up in the holes waiting for winter, but still readily hitting hoppers. They strike any piece of foam you cast on the water.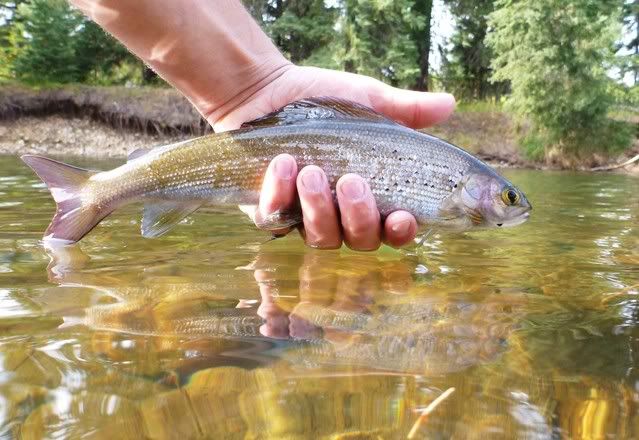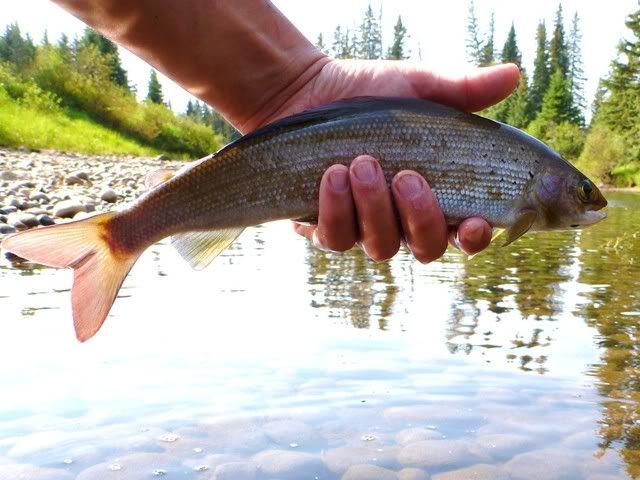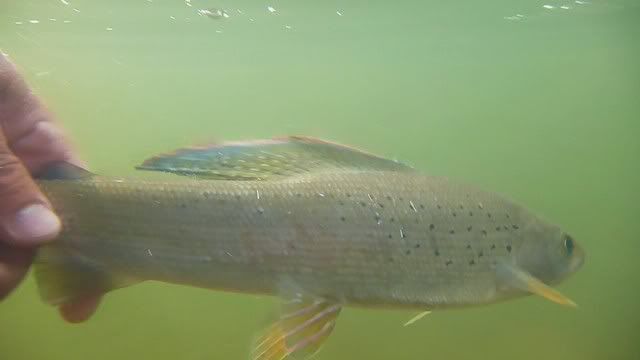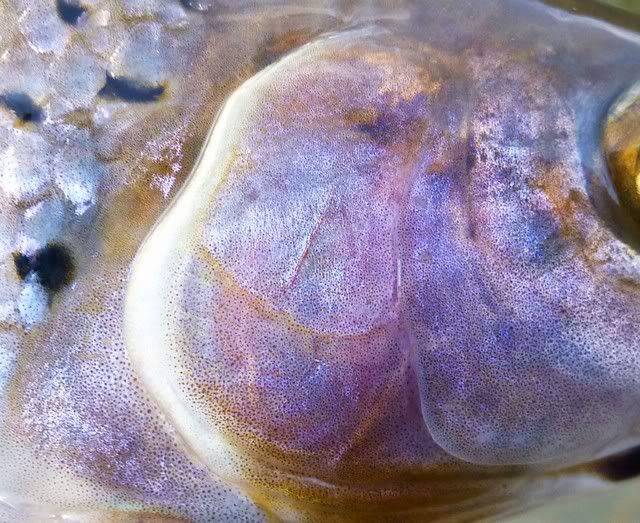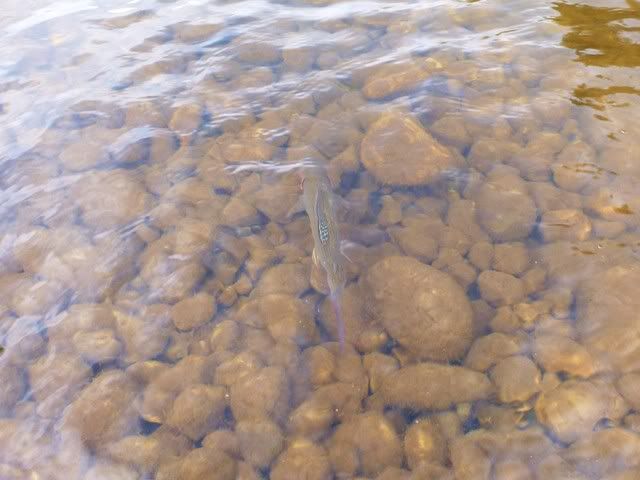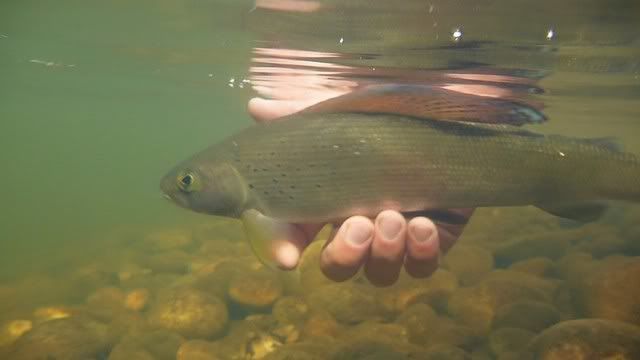 You don't keep count, but if you did you would have lost it.
By early evening the clouds roll in. This time of year you can't tell if they're packing rain or snow. The new chill in the air leaves the grayling no longer wanting hoppers, a hatch of blue-winged olives are what they are keyed on.
You tie on feathers and catch a few more.
But you want something more substantial, something with a bit more heft.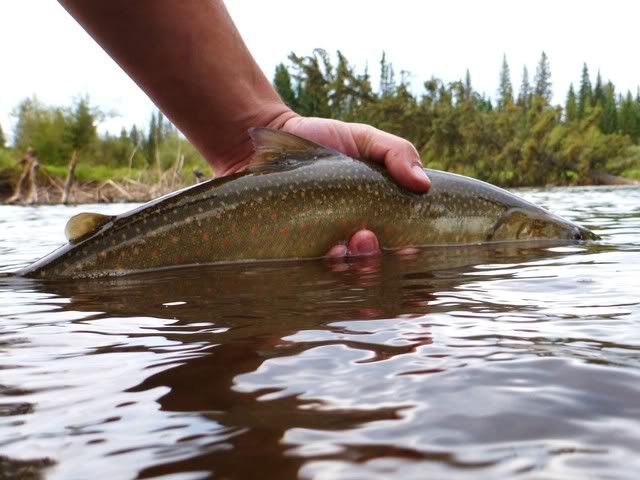 You replace the feathers with fur and make another cast. The serious strike and stronger pull let you know that this isn't another grayling.
With the skies growing darker and the thunder coming nearer you leave the river for the warmth and safety of camp.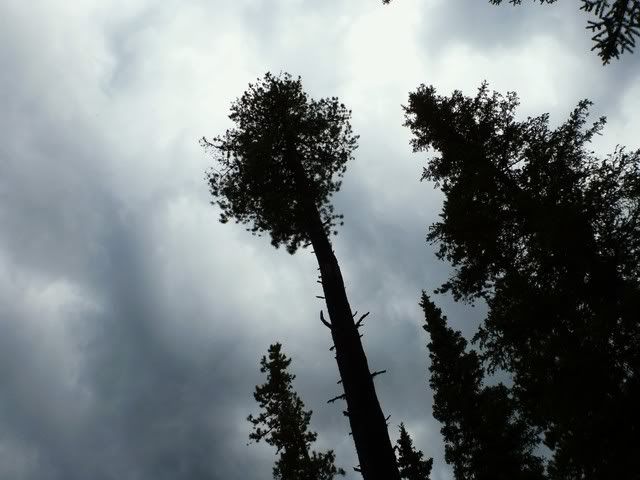 You sit by the fire watching the skies and listening to thunder.
As the skies finally open up you make a hasty retreat to shelter and crawl into your sleeping bag. That night you sleep with woodsmoke in your hair and the smell of
Thymallus
on your hands. The sound of heavy, cold rain outside.
You dream of grayling and a never-ending September.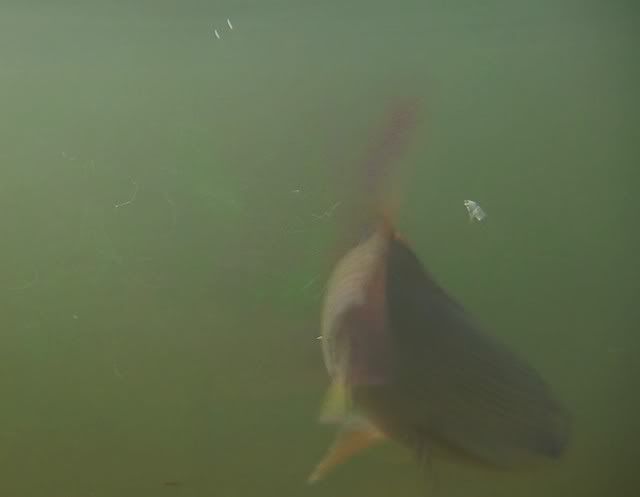 Last edited by
peetso
on Tue Oct 05, 2021 2:42 pm, edited 17 times in total.