- Mon Jun 25, 2012 5:33 pm
#471777
Hey there
Thought that maybe this should be post here....I'm sorry that I have been lacking in Trip reports…it is really hard for me to get photos of fish when I'm fishin' by myself(I do shower fairly regularly)…which is about 95% of the time…and rather than bore you all to tears with mindless ramblings..I refrain from posting…so far this year Mz Ashley and I have got about 60 days on the river..that being said… I have been tryin' to get this little trip report done and today is the day…..back on the 3rd of the month I had an invite from a friend to float the Missouri at Craig…it would seem that his wife could not go and since there was an open seat, he asked if I could go, it was to be two days of floating with him picking up the tab for the rooms and the guide...of course I told him I would be there but that I could only float on Tuesday as I had to be in billings for a meeting on Wednesday, that the Bishop said I could not miss….Pete said that was fine and we would meet in Craig at the Trout Shop at 10am. I don't get many chances to fish from a driftboat( this would be my third time), so needless to say I was just a little pumped. Monday night I dropped Mz Ashley off with some friends who have a nice ranch on the Beaverhead so she could have some ranch time while I was gone …Tuesday I was on the road by 6am which would give me plenty of time to make the 150 mile drive…
Tunes were dialed in….( my most humble apologies for the poor IPhone photos…)
and it was time to head north…through the booming town of Silver Star,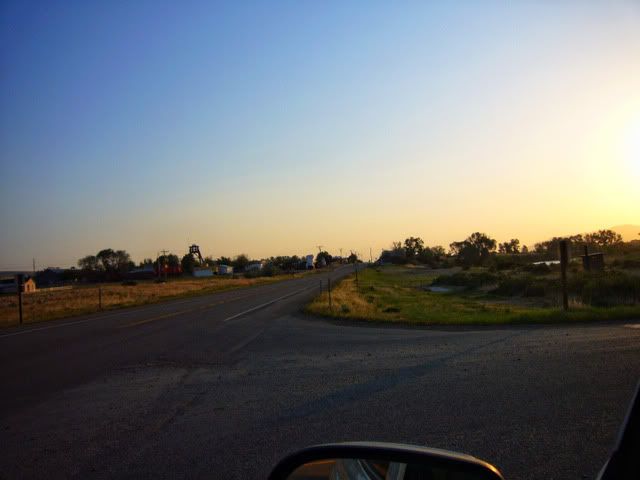 I kept the rig pointed north and soon I was on the outskirts of Helena…
it was shaping up to be a blue bird day with some breeziness to go with the sunshine…a little further down the interstate and the exit for Craig appeared…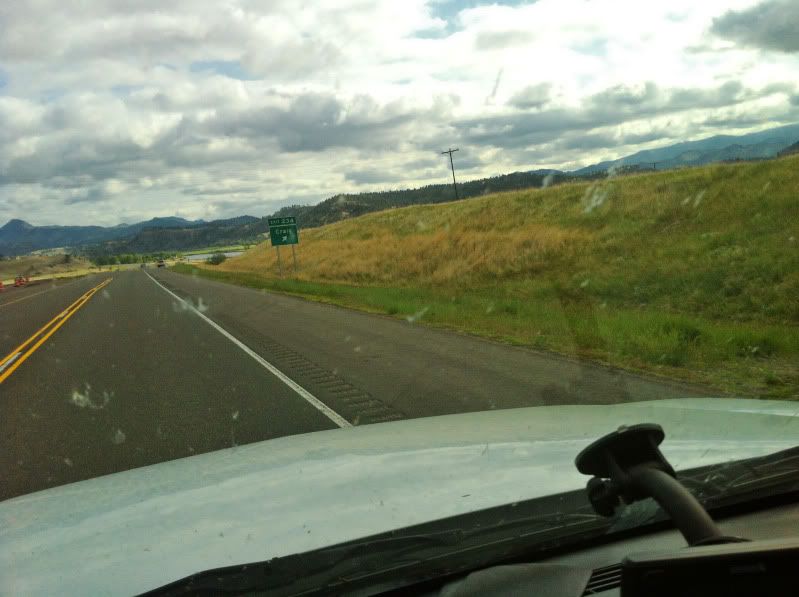 as I pulled in , Pete was right behind me, as was the gentleman who would be our Guide for the day , after some deliberations and visiting with the folks at the Trout shop…it was decided that we would float from the dam to Craig…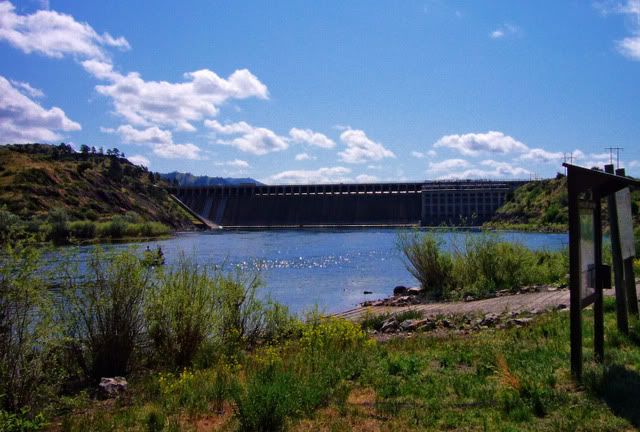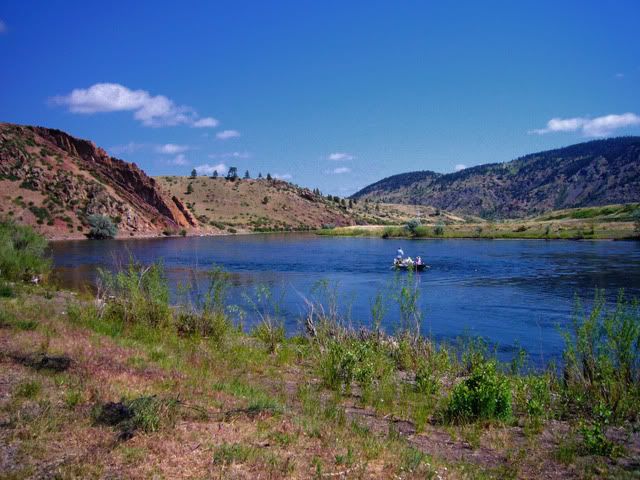 The flow was about 6000cfs (this time of the year it should be twice that)and the river was gin clear…
The boat ramp was pretty busy and we had to wait for about ½ an hour before we launched the boat…I was amazed at the number of boats that never left the vicinity of the Dam..
The decision was made that we would be using nymphs and thingamabobs(?)[this would be a first for me]…I was not too excited about that but they said with it as clear as it was…(both the river and the sky)…that this would be our best bet for catching fish…well they were kinda right…we did manage to get 5 nice fish to the boat (Pete 3 me 2)..the entire trip down to Craig…and though the catching was poor …I had a blast…
The wind came up about the time we got about half way to the first bridge and casting became kind difficult for me …I was Ok when casting to my left…but was a total flop when casting to my right …to make things even more interesting Lefty( my bad leg) started giving me problems ..so last third of the trip I was content to just stand and spot fish for Pete in the back seat…the day was absolutely stunning…
and we did have to share the river with others….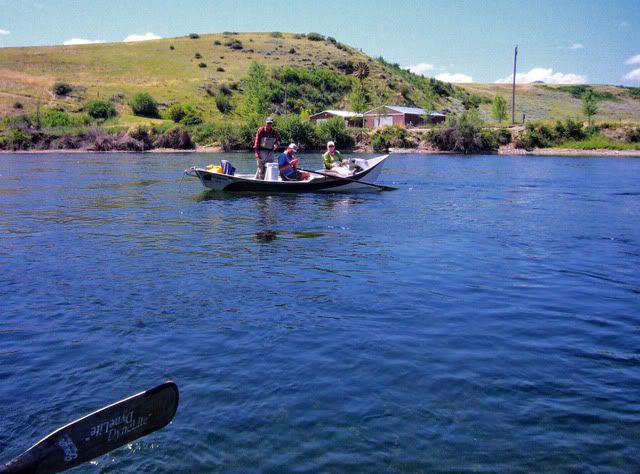 at about the half way point we got hammered by a tremendous thunder storm that dumped rain on us like a cow peeing on a flat rock, for half an hour…and lighting struck the rims along the river…Thank God for my Patagonia rain shell...
I would at this time apologize for the lack of fish photos..as it was really hard for lefty and me to turn and get shots of the fish …I will endeavor to do better in the future...
Grace and peace
Ben
Forgive me my nonsense, as I also forgive the nonsense of those that think they talk sense.

~ Robert Frost ~