By
F.Babar
- Tue Dec 18, 2012 11:16 am
- Tue Dec 18, 2012 11:16 am
#502390
Somedays....when the sun comes up...you just have no idea what the day will hold. Turns out...the fish Gods would smile on me this day, Dec 13, 2012.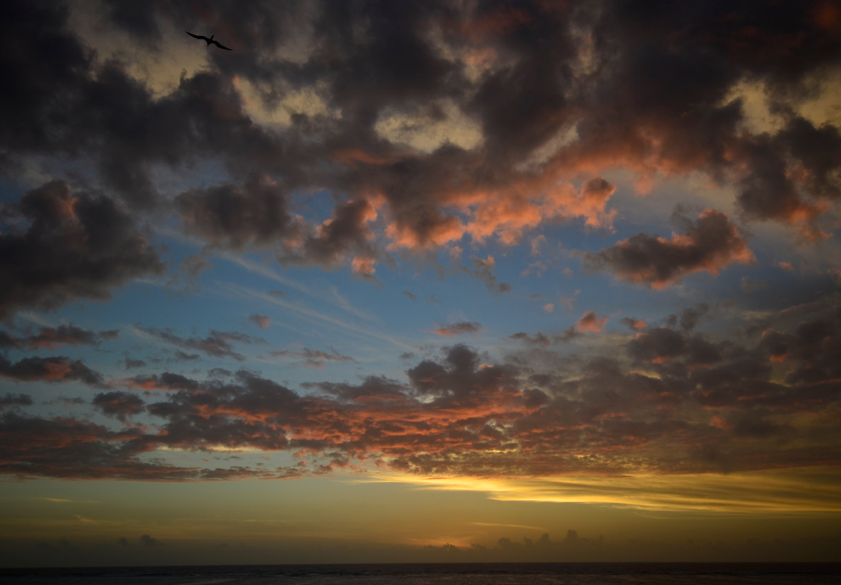 That day was fated to be my day to check off a species I had dreamt about for a loooooong time. Trachinotus falcatus.
We had searched for a while to no avail. The Mexi-guide said in broken English "Sorry..no here today". I wasn't bummed. People fish for a long time and don't catch these glorious fish. I was truly psyched to have even tried for my first time. Hell, it was even the first time I had ever paid for a guide. I was at peace with the effort. As we got ready to re-rig, and the guide looked to the shore for bones, I kept looking across the flat. Then, I spotted the three tails, not a hundred yards away. GAME ON!!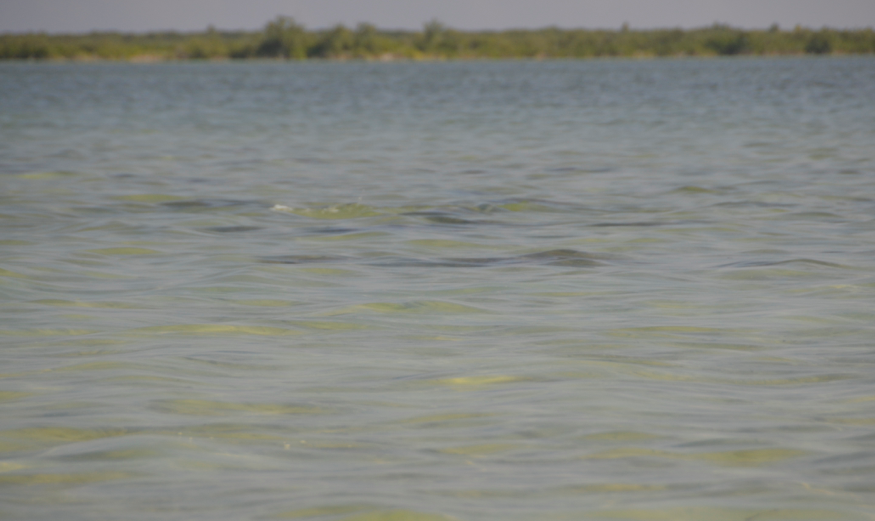 Everything was a blur as the boots went on and we went over the side of the boat and waded into position...hoping to not spook them. My heart was fucking pounding out of my chest. I knew at any moment they would be gone. Everything I had ever read about them told me I would probably fail. My first cast was 10 feet short of the required 60. Amazed I hadn't spooked them.. I cast again, and managed, by luck or fate, or god forbid skill, to get it right.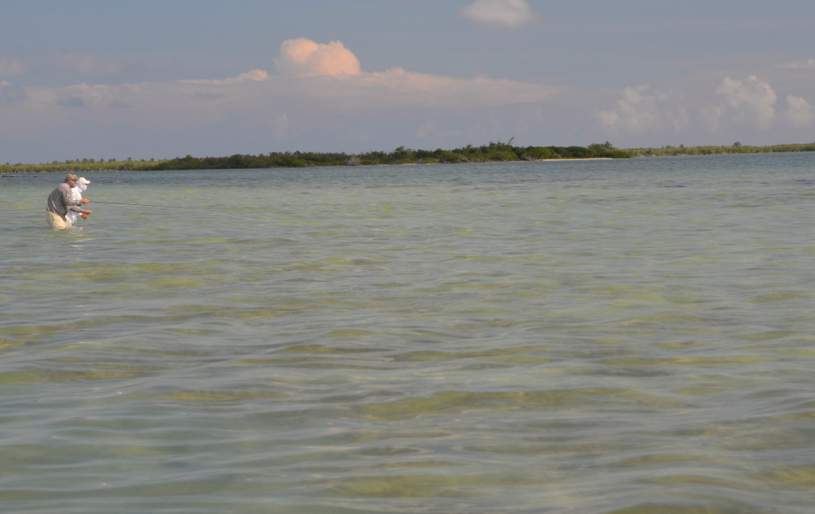 I waited a second to let it sink, and made a few sloooow strips. All three fish charged the fly. This shit isn't supposed to happen...right? My years of carp and streamer fishing clicked in. I felt the slight tug, and strip set for all I was worth. Once he was on...I got 'er up and cleared the line. I was red-lining, all cylinders screaming, and buzzing like I'd just snorted whiskey and comet. I knew that even though I would mostly likely lose it...I was just amazingly stoked he ate.
I was so sure I would lose him on the 12 pound leader, or some coral, or most likely my own fuck up that I took my time, but kept him pressured with the 8WT. After 20 minutes, and some solid runs, we finally got a look. Was this really happening? My first day fishing for Permit, and my second cast? WTF?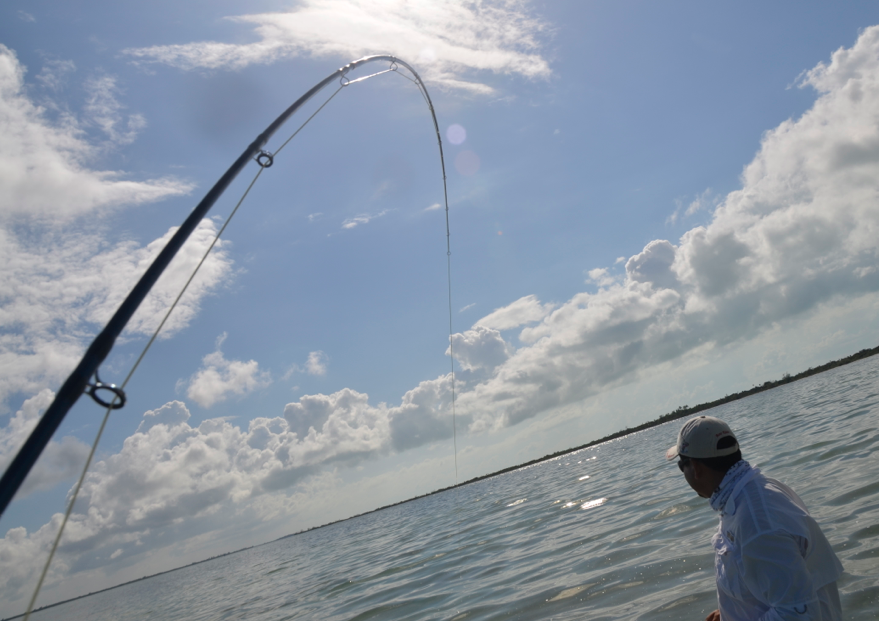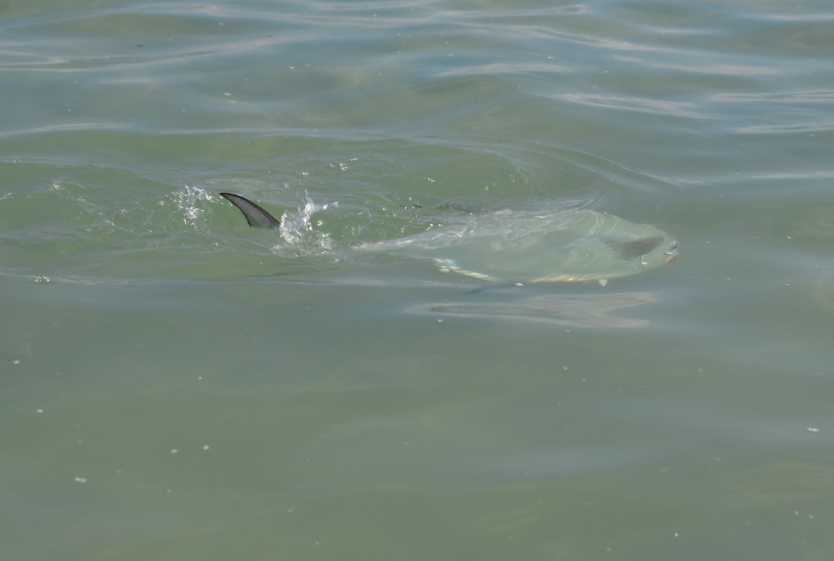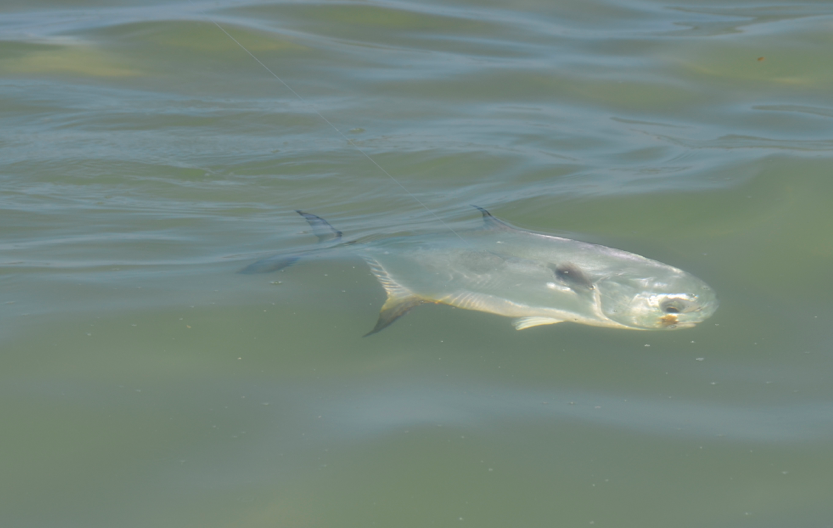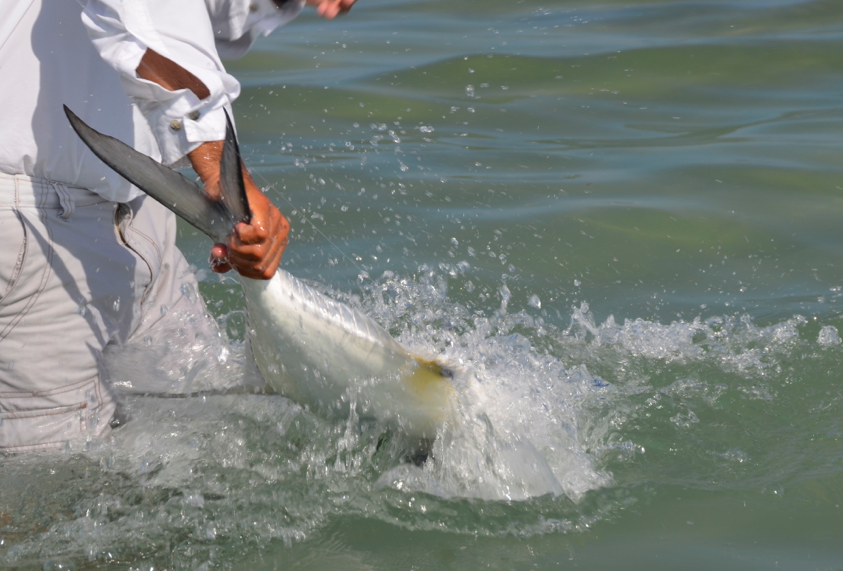 And hot damn was it a beauty.....I have never been more stoked on a fish in all the years I have held a fly rod. And for the first time....a fish looked decent in the hands of this 6'5...265 pound angler. Homeboy was THICK!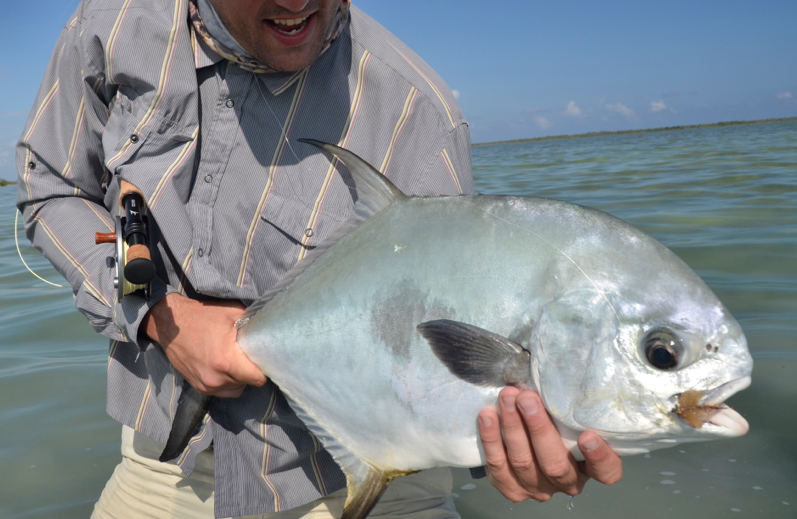 and I figure if the guide wanted a pic with it...I must'a done good.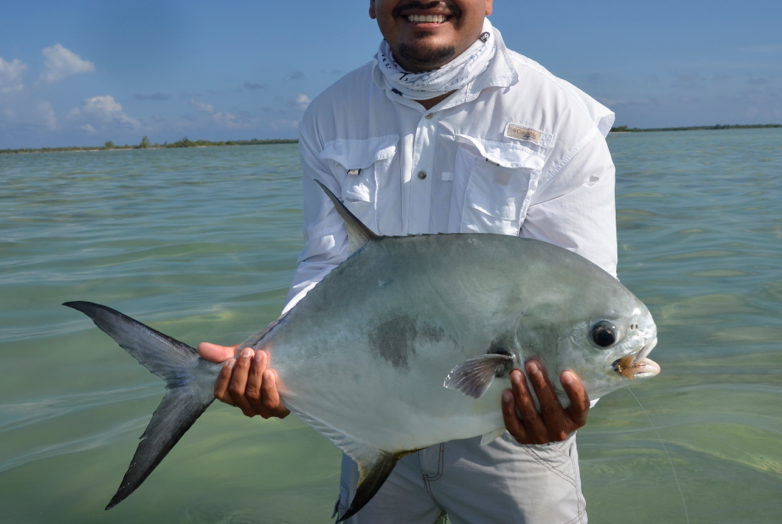 The fact it came on my own weird, shitty looking whisky fueled crab pattern....was just the icing on a pretty tasty cake.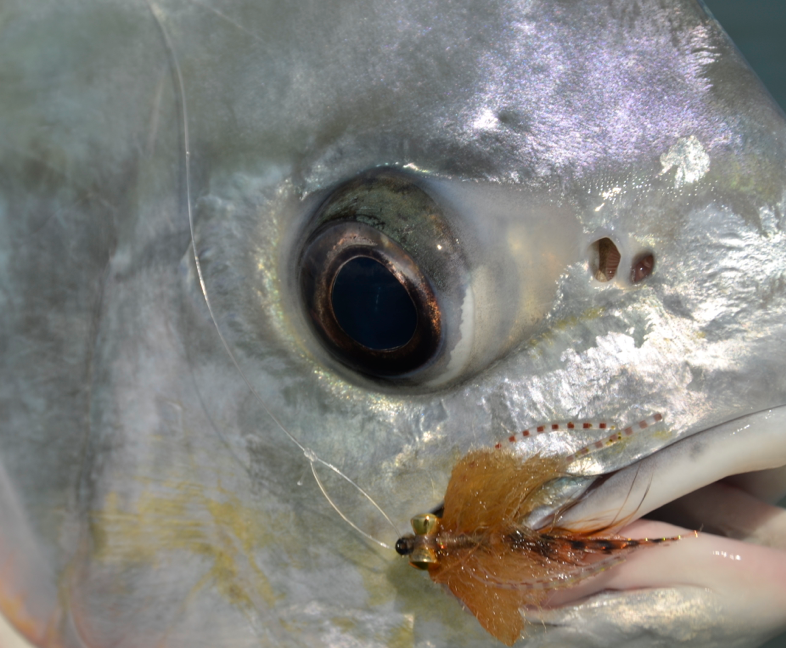 I guess my Chi is solid. All that shoveling snow off the old lady's walk next door, payed off. I got drunk as hell that night, and then the two nights after....and have been smiling non stop for a week.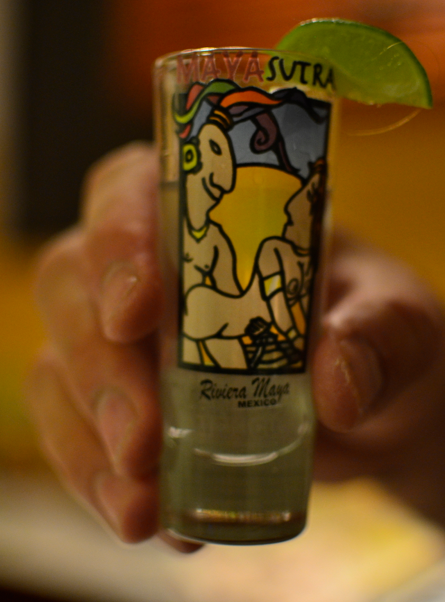 It's not lost on me that I may never replicate this day as long as I live.
Thanks for letting me share this 35 minutes of my life with a killer group of people who can appreciate some genuine fish stoke.
Cheers Gentlemen.
Last edited by
F.Babar
on Wed Dec 19, 2012 12:30 am, edited 14 times in total.
I could agree with you, but then we'd both be fucking wrong