- Mon Mar 31, 2014 2:57 pm
#562969
[report]I've been spending a lot of time fishing for some spring-run stripers on my local waters. A lot of hours spent chucking big-ass topwater flies using thick trout poles and rope-like flylines . Endless casting sessions for very little reward on most days. Nothing but sore muscles and joints to show for all the effort but you just get the sense that it will eventually pay off.
On one of those days, the fish were around and reacting to the fly. They were coming up and swirling on top but no firm commitments. So I made a few casts with a clouser and connected with one:
A 10-lb fish in a 7-lb frame.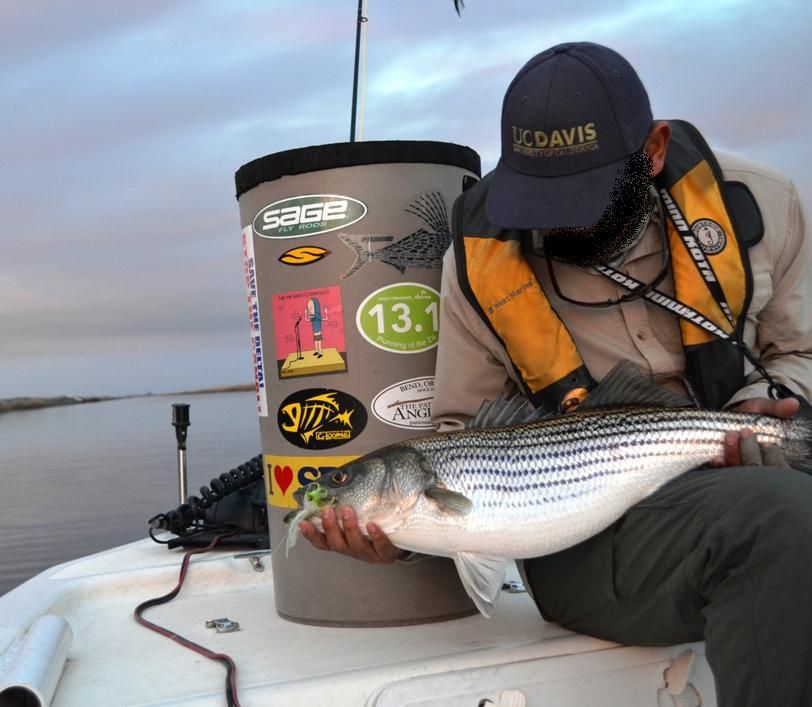 The light faded and I went back to fishing on top. They were more aggressive this time. Lots of massive explosions that didn't connect. All huge fish. I caught the 'smallest' one of the group and got this fuzzy pic as proof: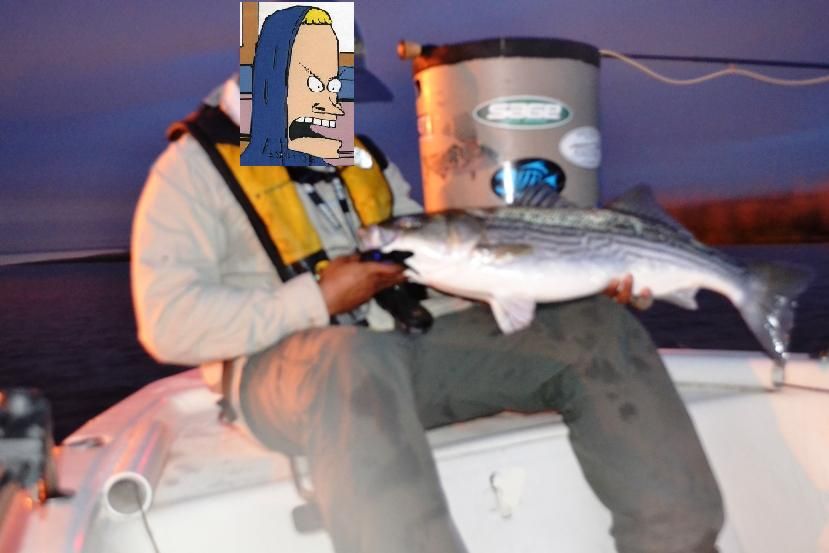 I've gone back a couple times fishing right before dark and they were still around. But they seemed to have wised up to my offering and would only give a couple token missed blowups and swirls each time. I took the hint and moved on.
Fast forward to the weekend. Forecast called for rain throughout the day but the wind was manageable. Instead of going back to the previous spot and harassing the same group of fish, my buddy and I decided to hit one of the 'rest stops' in the main river for the spring-run stripers. This was a big gamble. This spot is mostly off, but when the fish are around and the tides/conditions are right, it is freakin' money. This was one of those times.
Due to shoulder issues, my buddy left the fly poles at home and chucked huge wooden topwater plugs. A friendly fly vs lure bet was set before heading out.
Motored to the spot and it looked prime. My buddy drew first blood with a huge missed blow-up on the plug. And just like that, I was down some $$. Further down the drift, I got to recoup some of my losses with gentle slurp right next to the tules.
First legal-sized fish landed and turned out to be the biggest fish of the session, so now he owes me:
And just for added insurance, got me a couple more in this grade:
He eventually hooked up on the plug which was cool as shit to see. We had some 'Holy shit, did you just see that?' moments on both the fly and the plug. Big fish that came up and just flipped us the fin. They're such a tease sometimes.
The forecasted rain eventually moved in, so we decided to end the kick-ass morning session. Went home and dropped off the wife and kids at the mall. They agreed to be picked up late at night so this gave me an opportunity to go back and fish the evening bite. Stopped by the local shop to pick up some more topwater flies and headed back out.
It was still drizzling and wind was up the first hour or so. The tide was just starting to go out and more importantly, the fish were still around.
It started off with this:
Then got a bit bigger: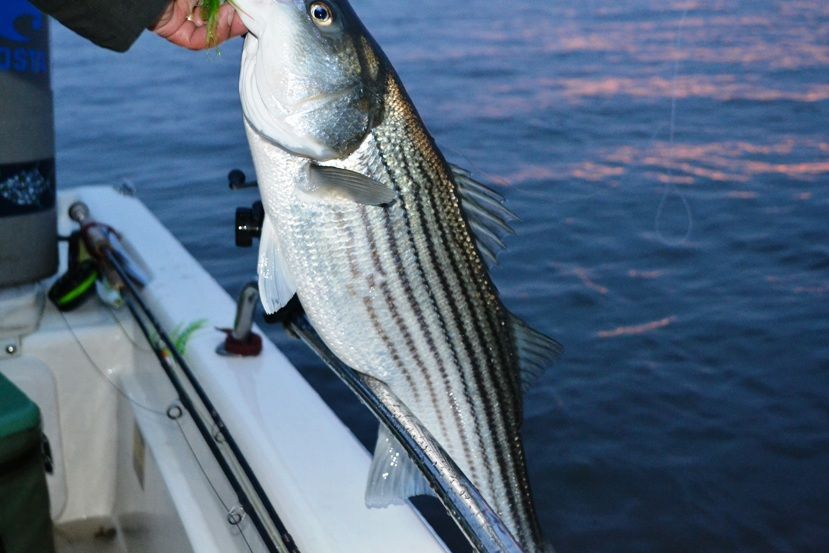 A bit bigger:
And the biggest fish of the day: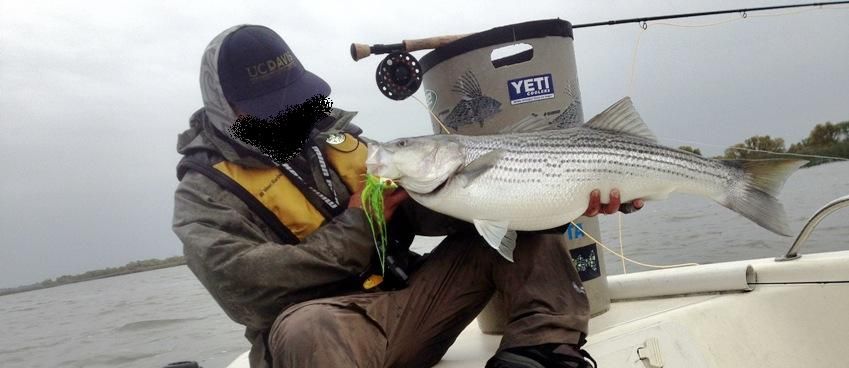 And in between were some jaw-dropping, 'holyl fuck' kind of eats on top. One that will be forever etch in my brain is the ballet dance that a fish in the 25-30lb class put on. Made a cast to a 3-ft deep flat. A huge shadow appeared as soon as the fly started walking the dog. The fish would zig-zag underneath the fly and come up inches below it, turn at the last second leaving a huge upwelling of water. This would happen 2 more times until I ran out of retrieve room right at the boat. One last huge swirl with a giant tail slap at the end and that was that. Freakin tease.
I had high hopes early the next day with my lady boss in tow. The wind was down, the tide was right but there was no cloud cover. I was hoping that the fish were still around. One token missed blowup from a schoolie striper in the first hour confirmed my fears that they have moved on. So I switched to the clouser and managed to avoid the skunk with a couple of these: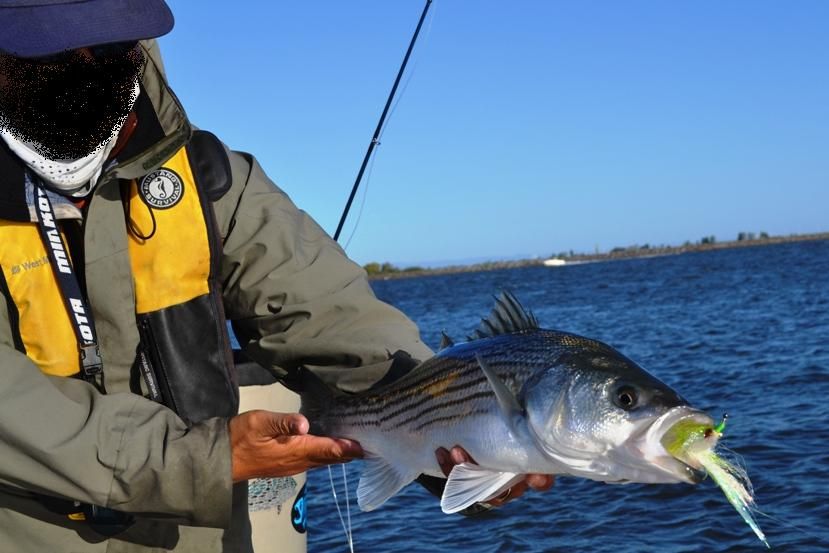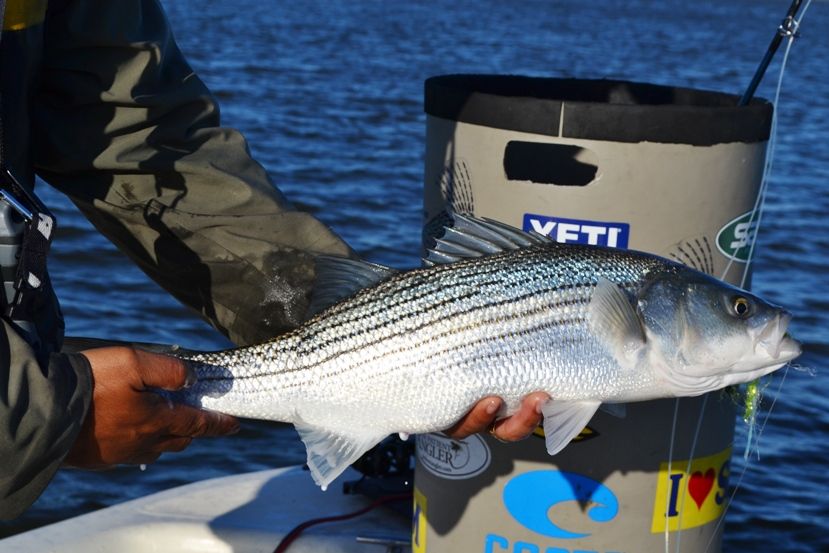 Still not a bad outing. Got to hang out with the boss for a bit and had a great time.
And we got a reminder on the way home that it is indeed spring around this part of the world: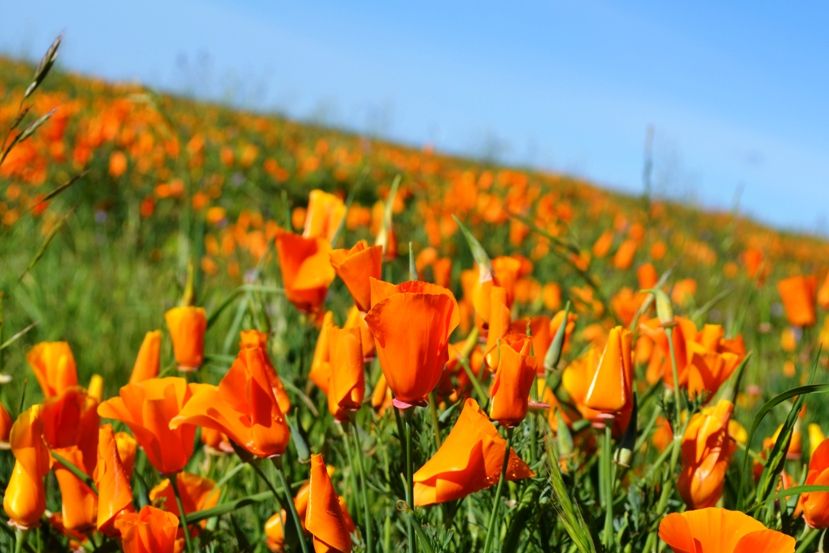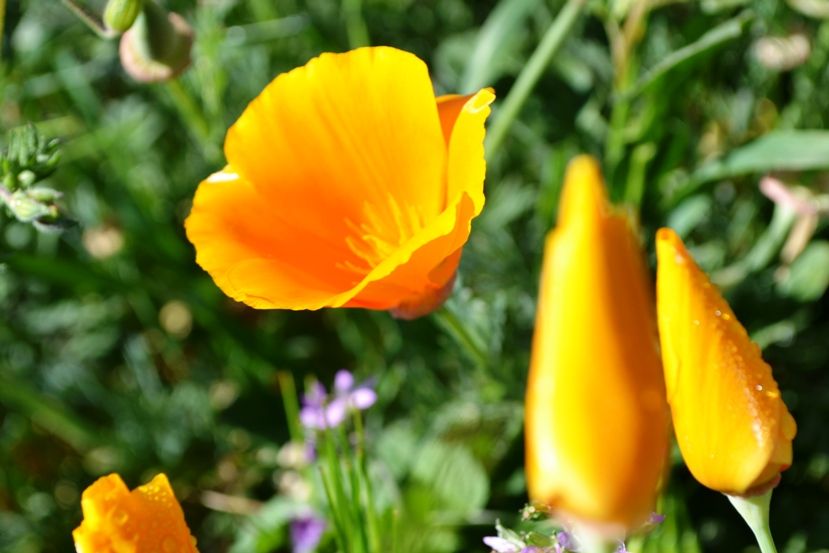 The weapon of choice for the weekend:
Oh, and that c@mstain and blister thing. Some elmer's glue from a happy striper and the result of chucking topwater flies for hours:
Laters.
Cornholio[/report]
Last edited by
cornholio
on Fri May 06, 2016 2:17 pm, edited 2 times in total.