- Sun Aug 17, 2014 10:26 am
#578518
[report]Summer starts when last final exam is graded, and ends when I start feeling anxious about the upcoming semester. So I guess summer is over. Nothing I do is ever "epic", so it takes me a whole summer to accumulate photos even remotely worthy of a trip report.
Late May was mostly spent anticipating and preparing for a visit from good friends from the east coast. They agreed to drive way too far for a chance to fish for smallmouth bass, carp and other warmwater fish they could get in their own backyards.
I tied a lot of flies, and scouted some water.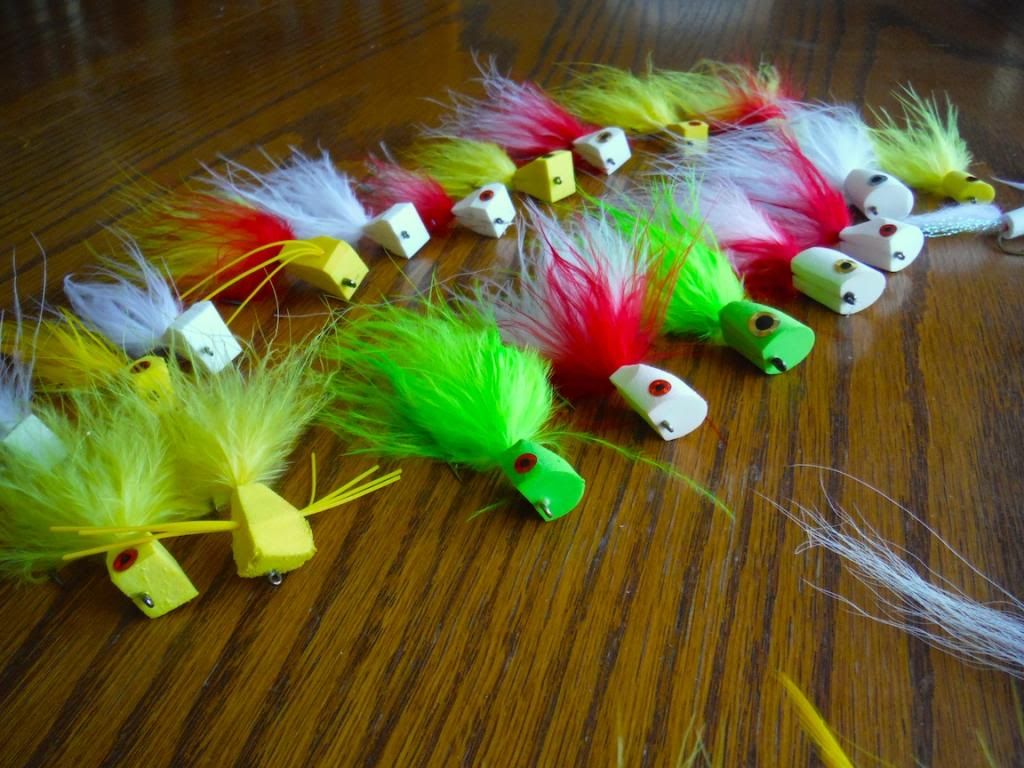 Took the wife and kids to a ballgame, and she even let them eat junk food. This is a minor miracle. Got the boy out a time or two.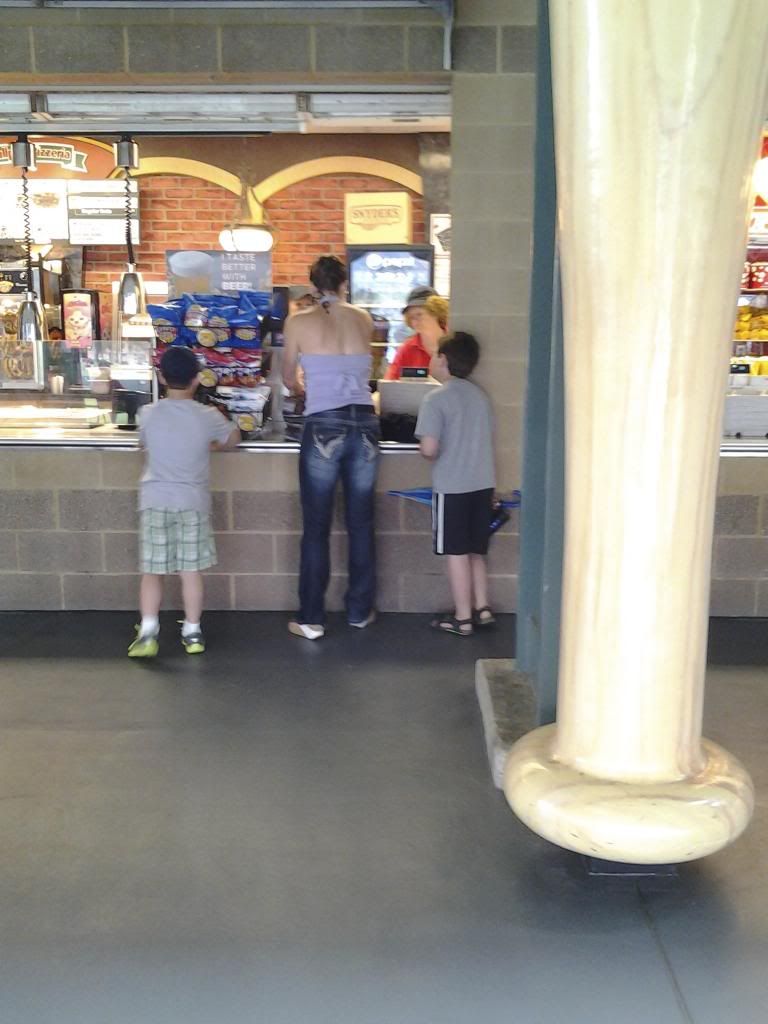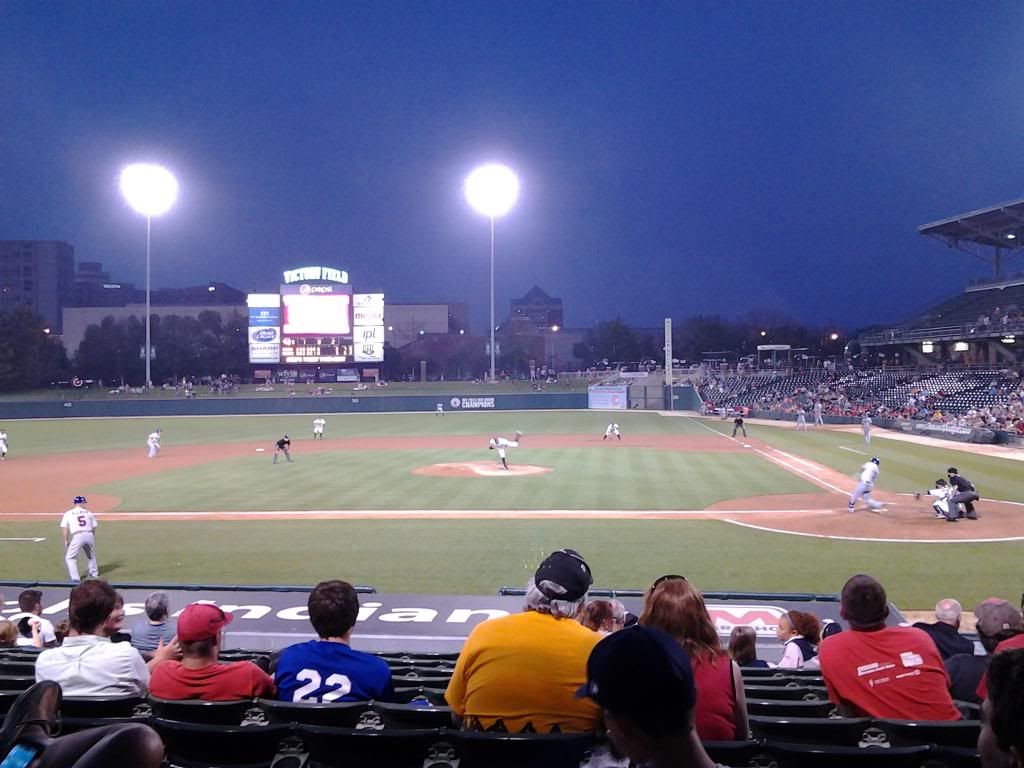 Did a little point hunting before the corn was high.
A few days before English Jonny and Z were to arrive, a wet spring got even wetter. Turned out to be the second wettest June on record.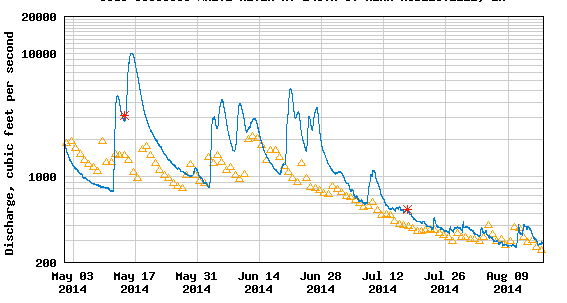 All my plans for some good smallmouth floats were shot, so instead we decided to explore some reclaimed strip pits. The pits were interesting and scenic, but the fishing sucked.
Rained non-stop the first night.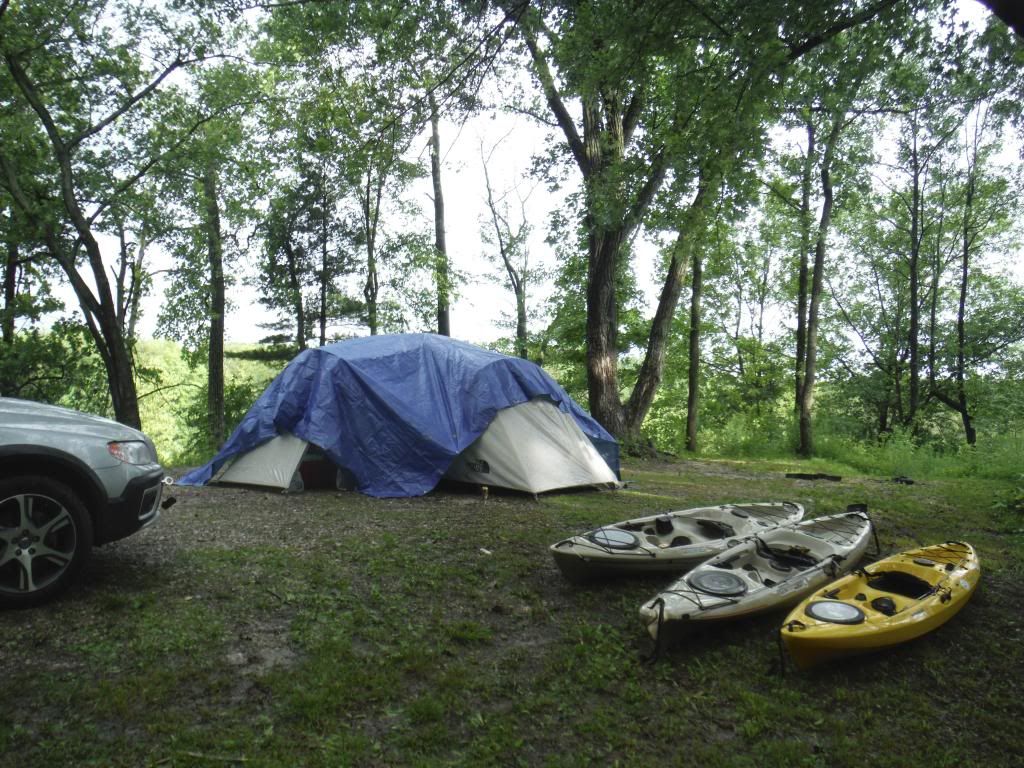 But the morning was beautiful…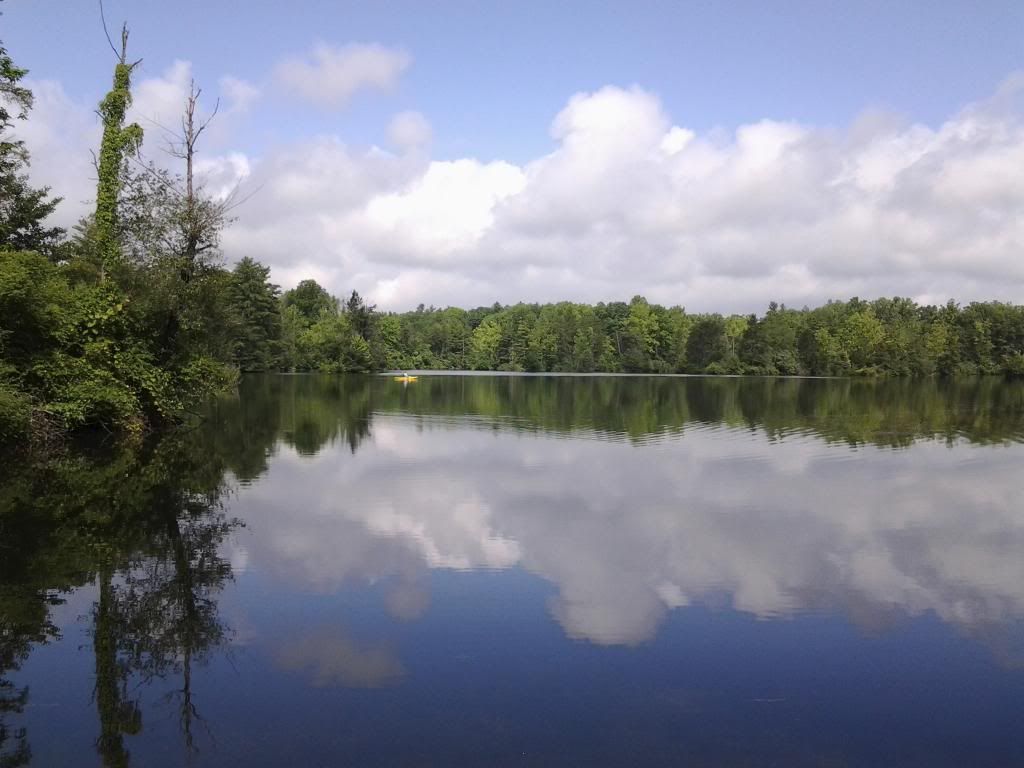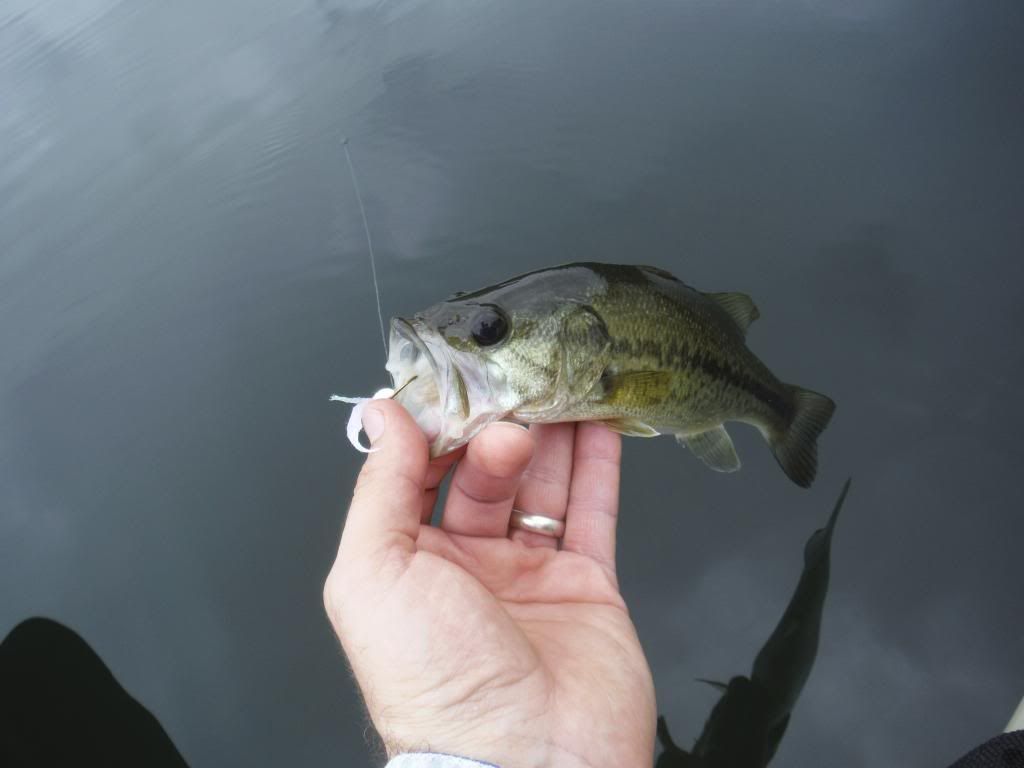 English Jonny and Z photograph a Hoosier frog:
Fished by the campsite in the evening while the fire got going…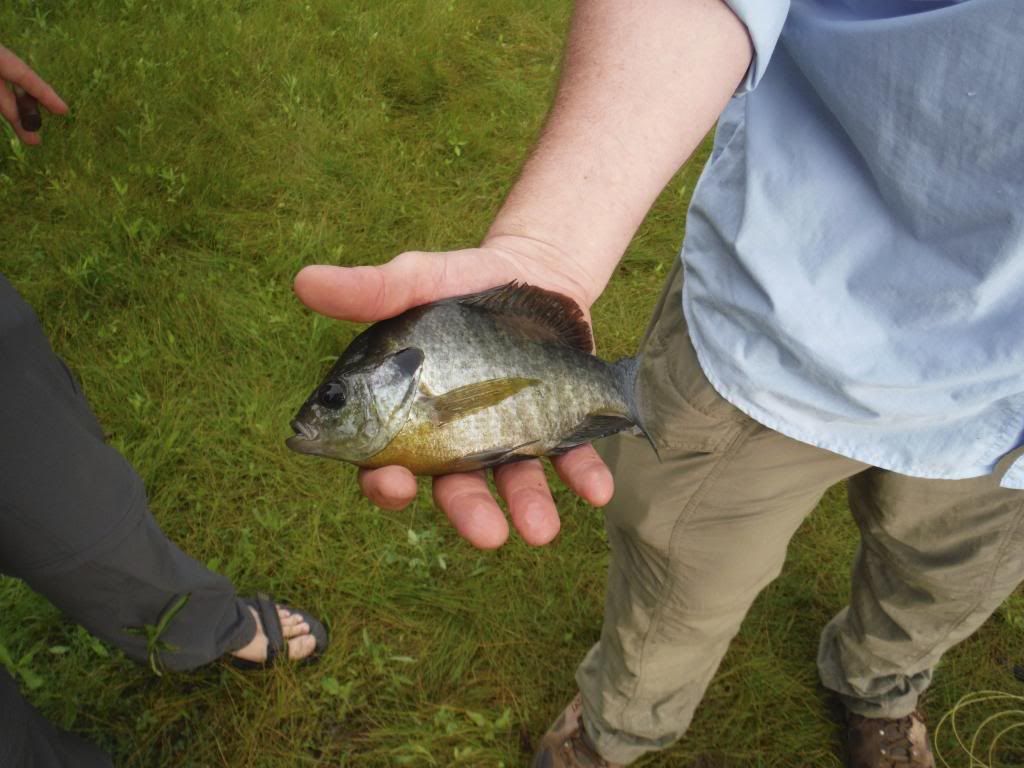 Jonny fried bagels in leftover bacon grease.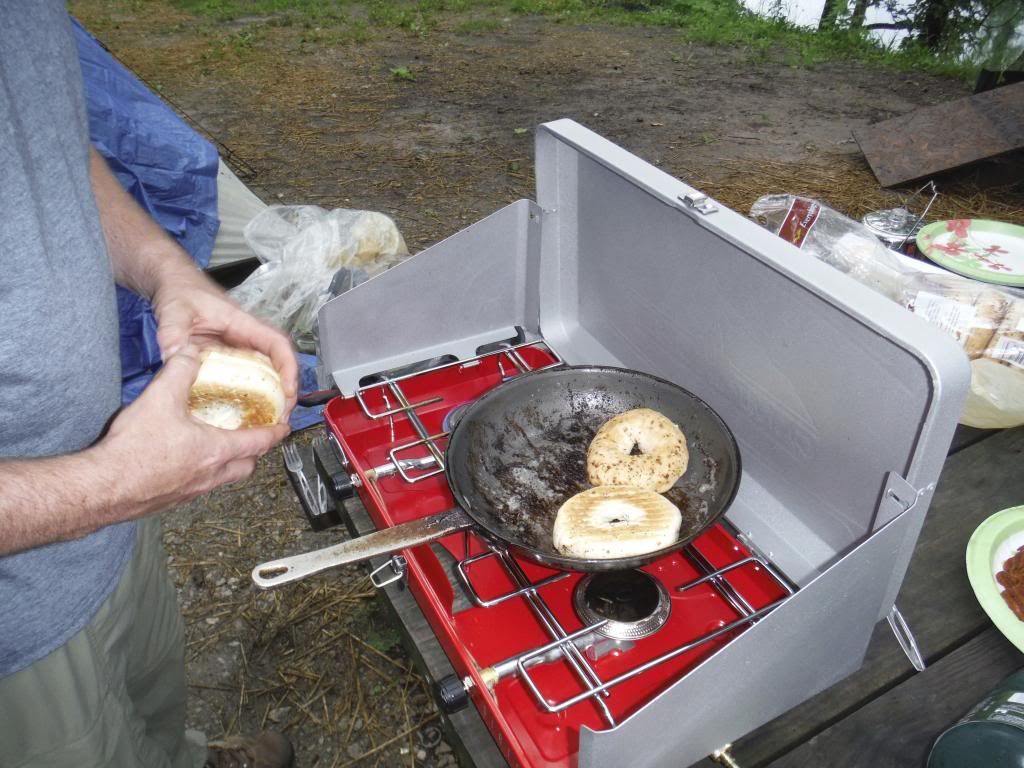 Finally gave up on that lake and loaded up to try another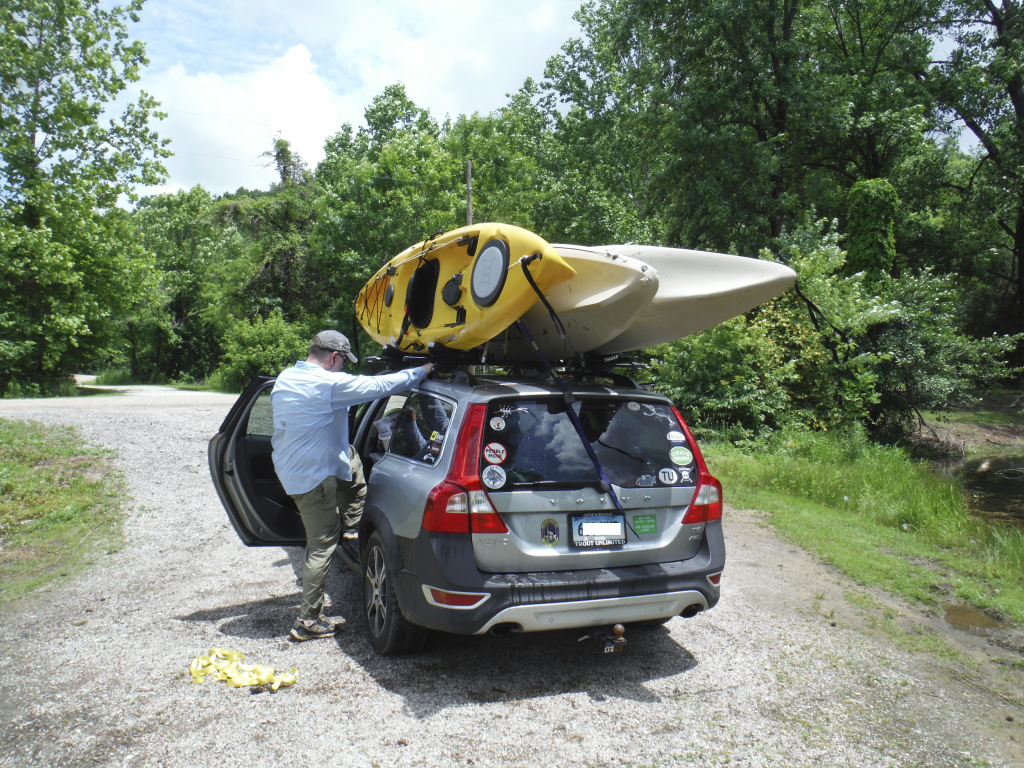 The rain came again…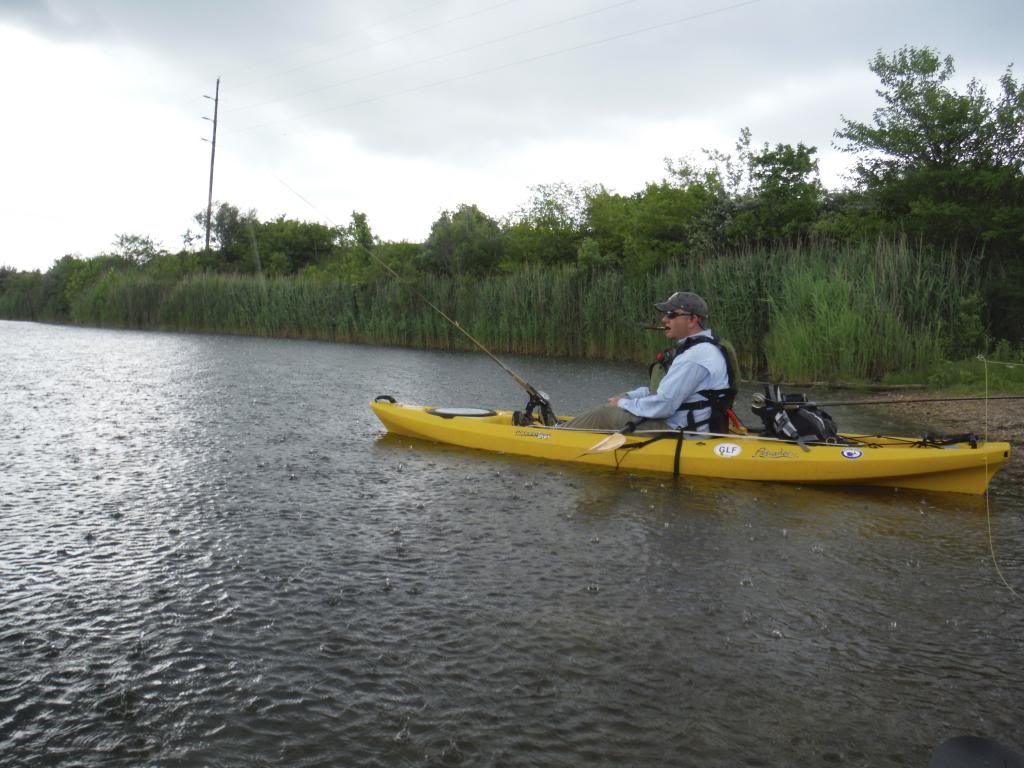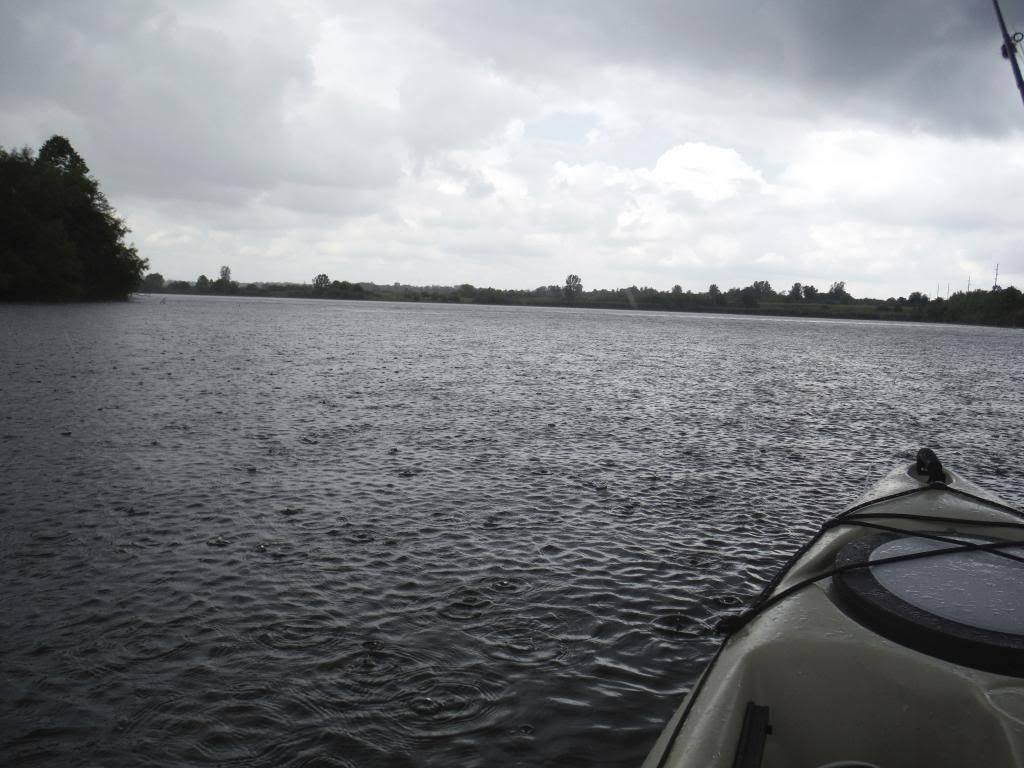 We'd had enough and left the lakes…
Tried a small local stream, but water was still high and off color…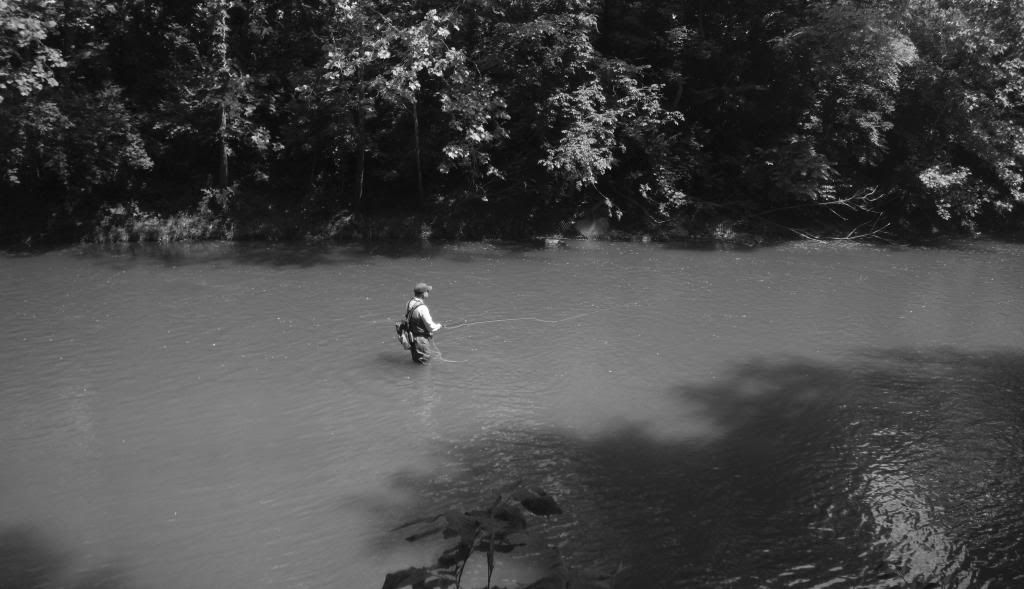 Jonny got the only fish, a small whitey. He was happy, though, because to an Englishman in America, all fish are new.
My friends left several days before I'd expected them to, and I fell into a funk that lasted for weeks. But the rain did finally let up and I was able to get onto a small stream I'd recently found near home. Did a little more point hunting.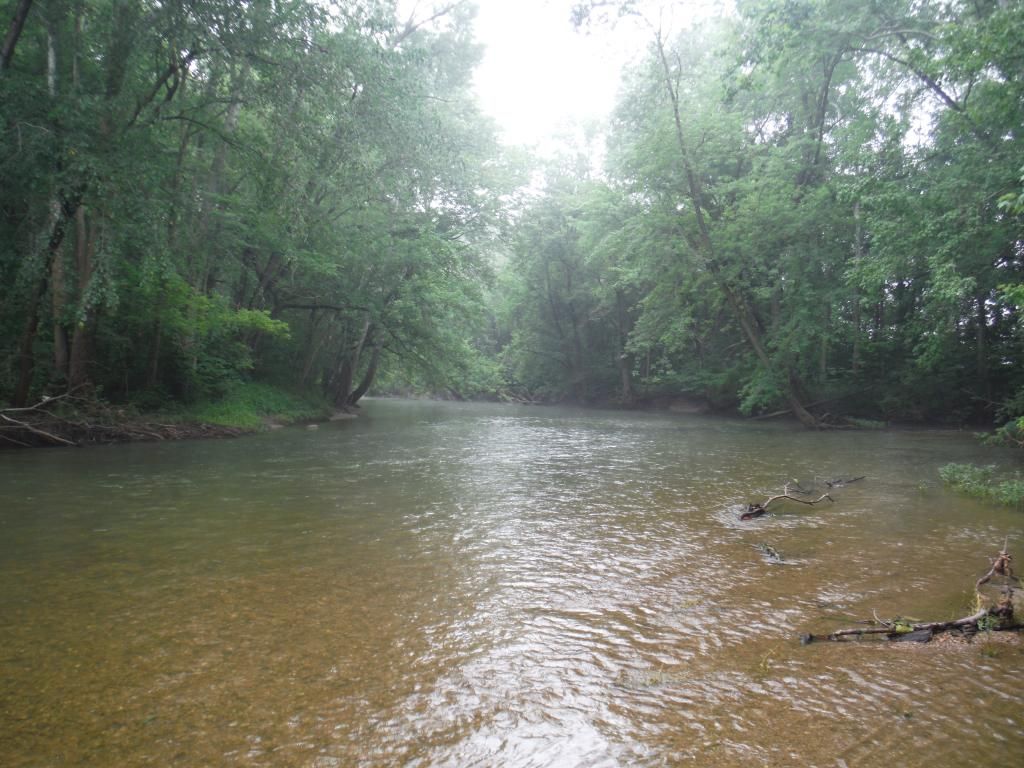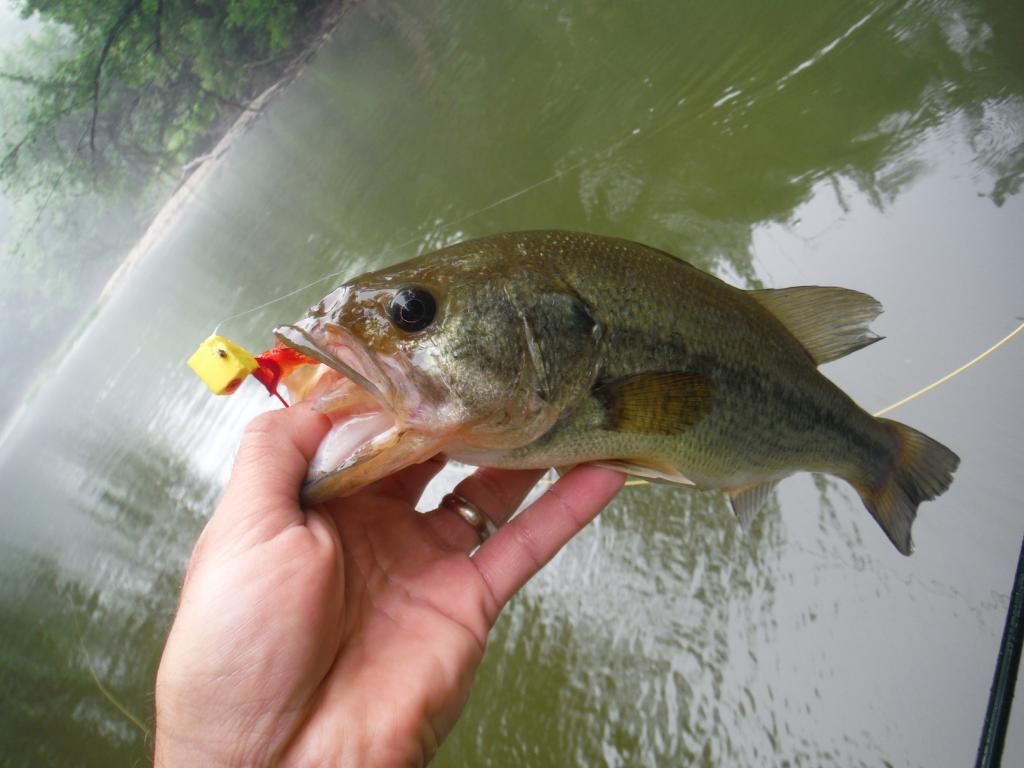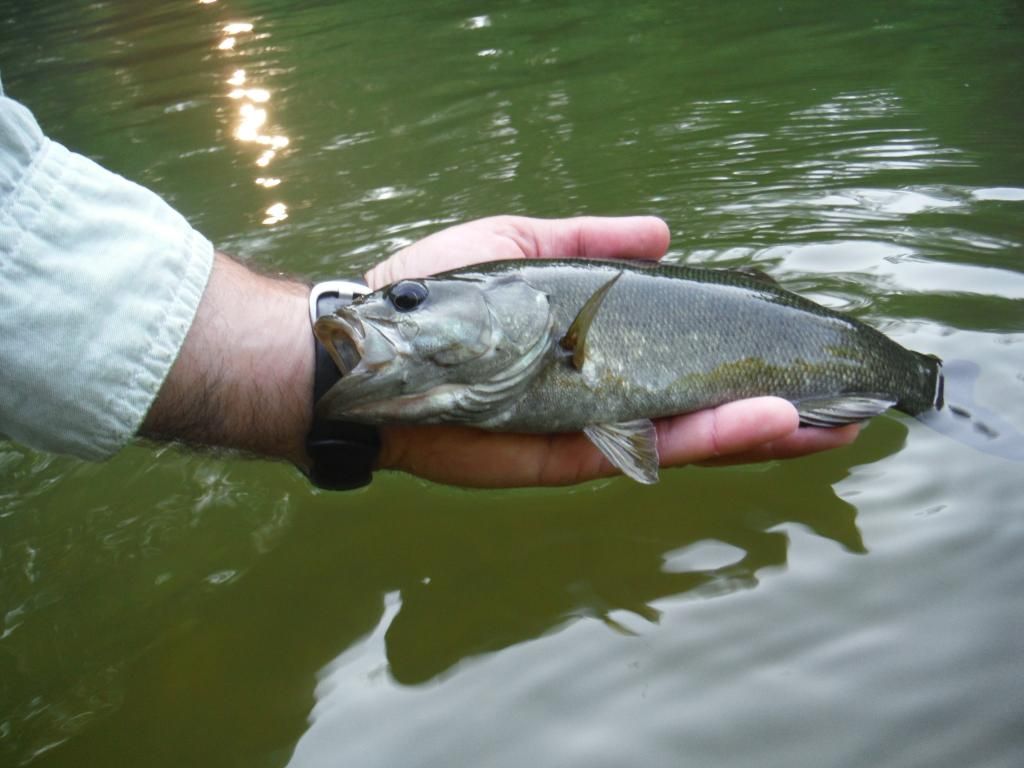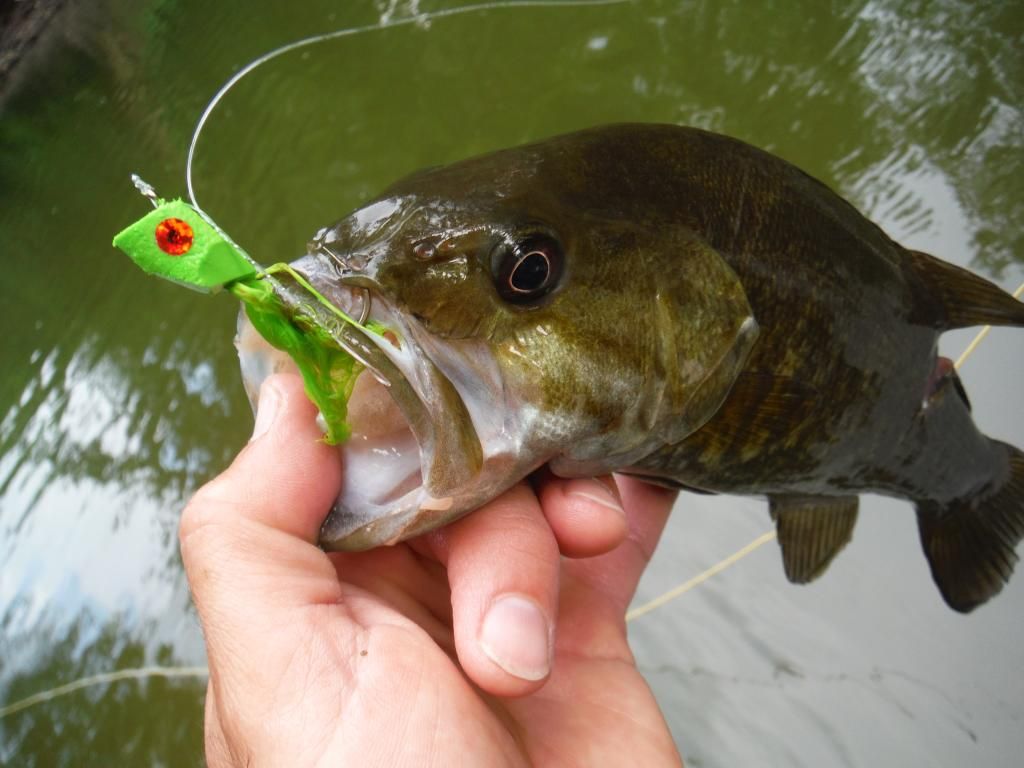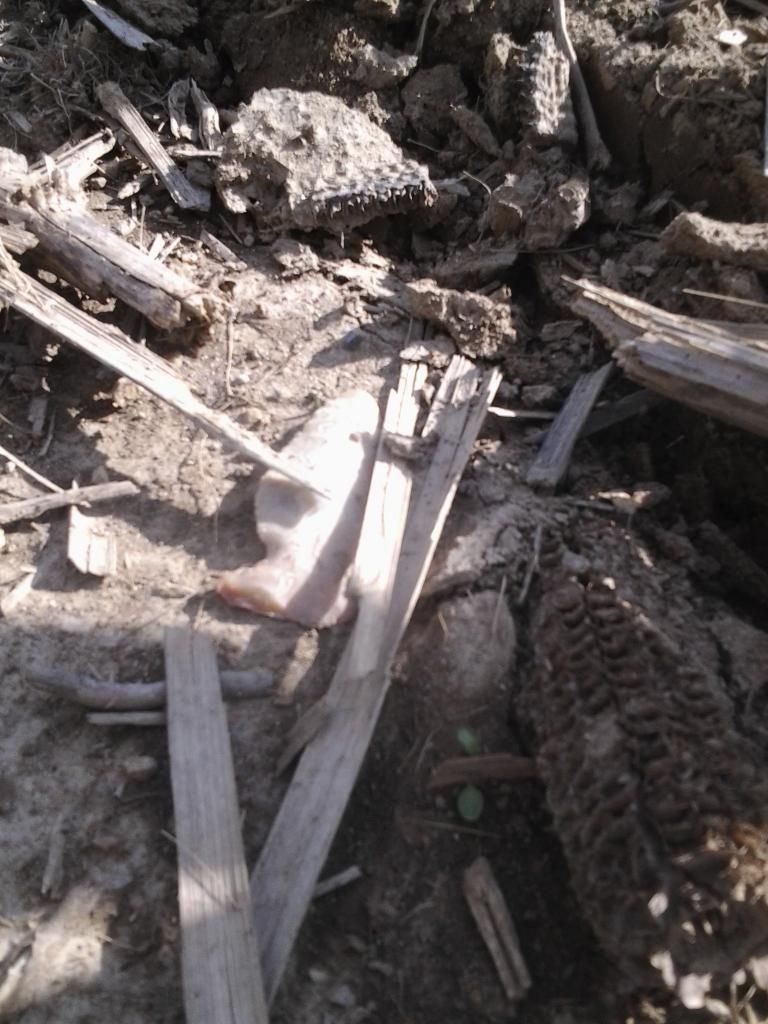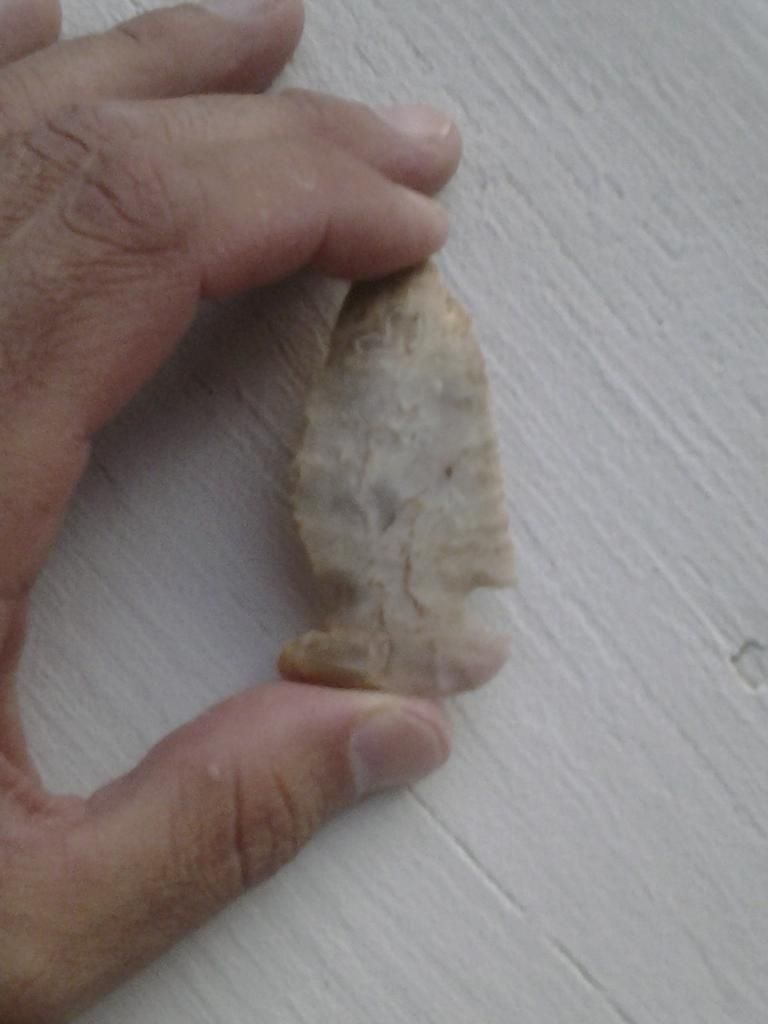 As water levels finally got reasonable, I explored more new water in July with a friend.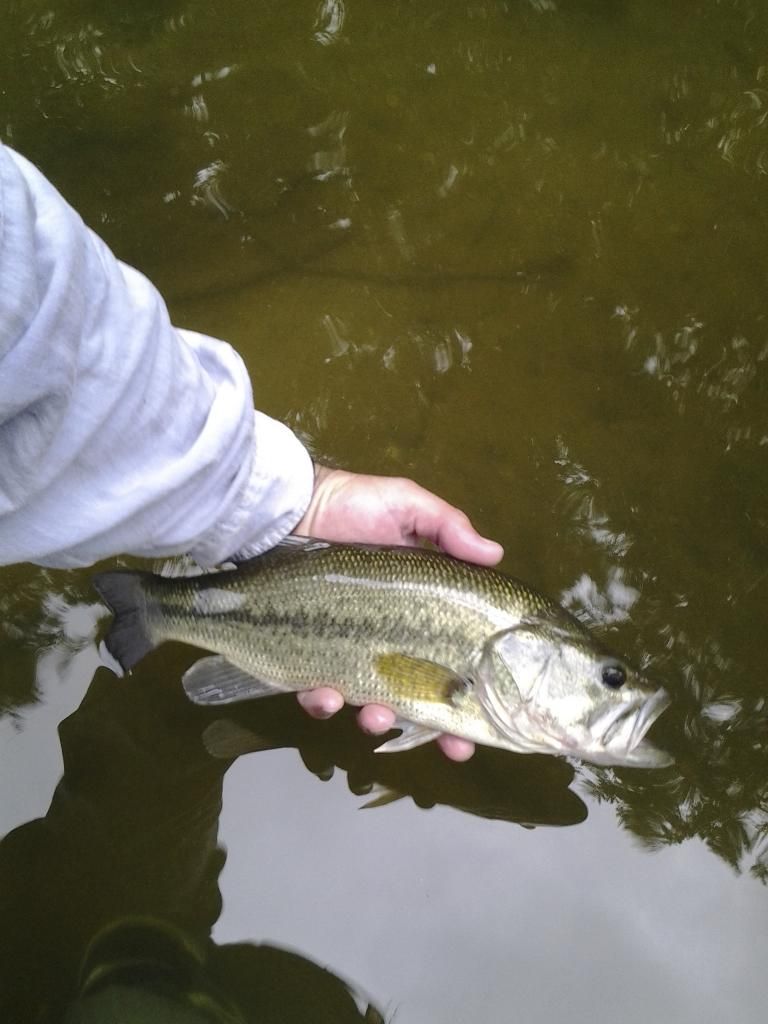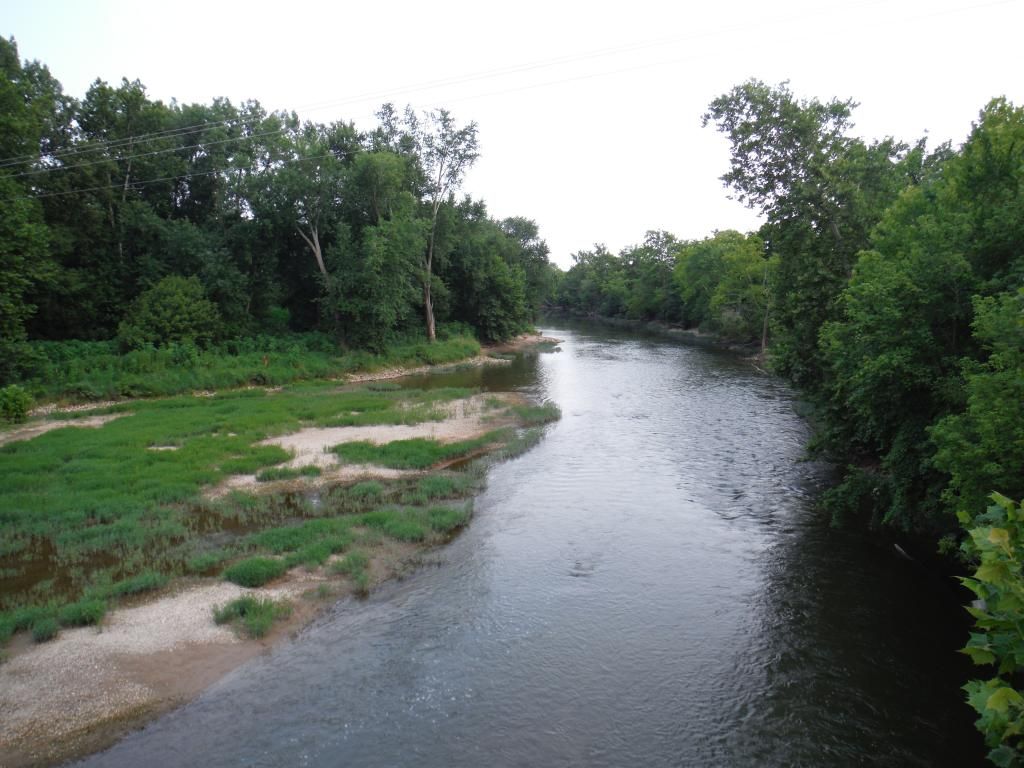 First (and so far, only) gar…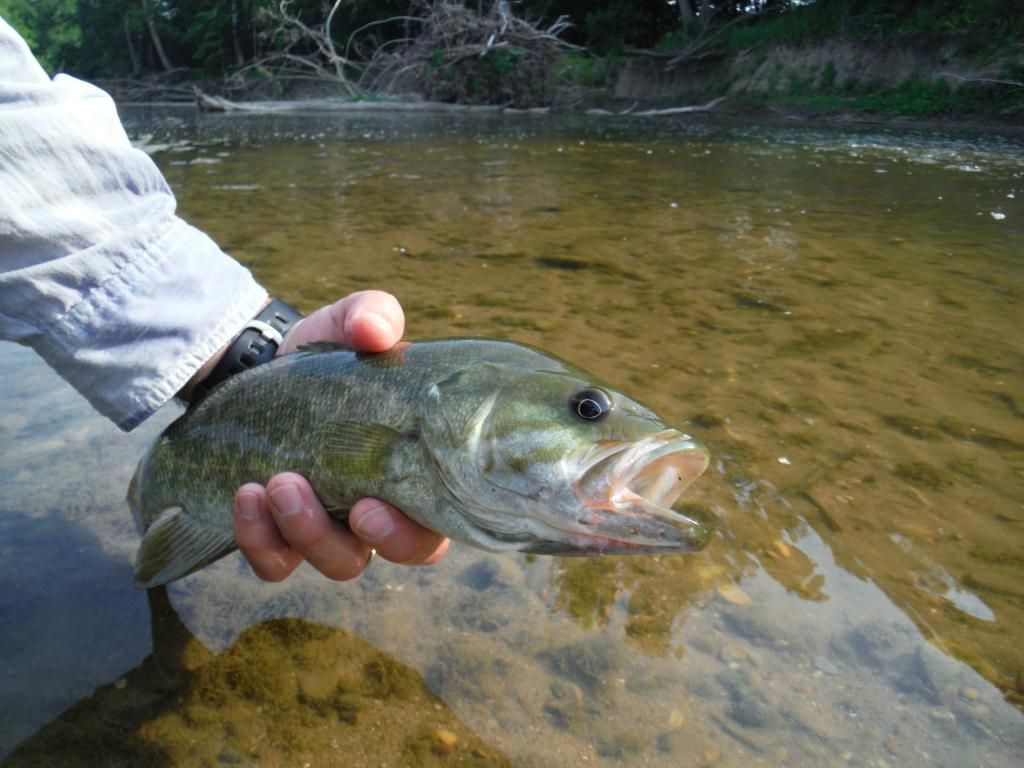 Must have missed a hell of a hatch…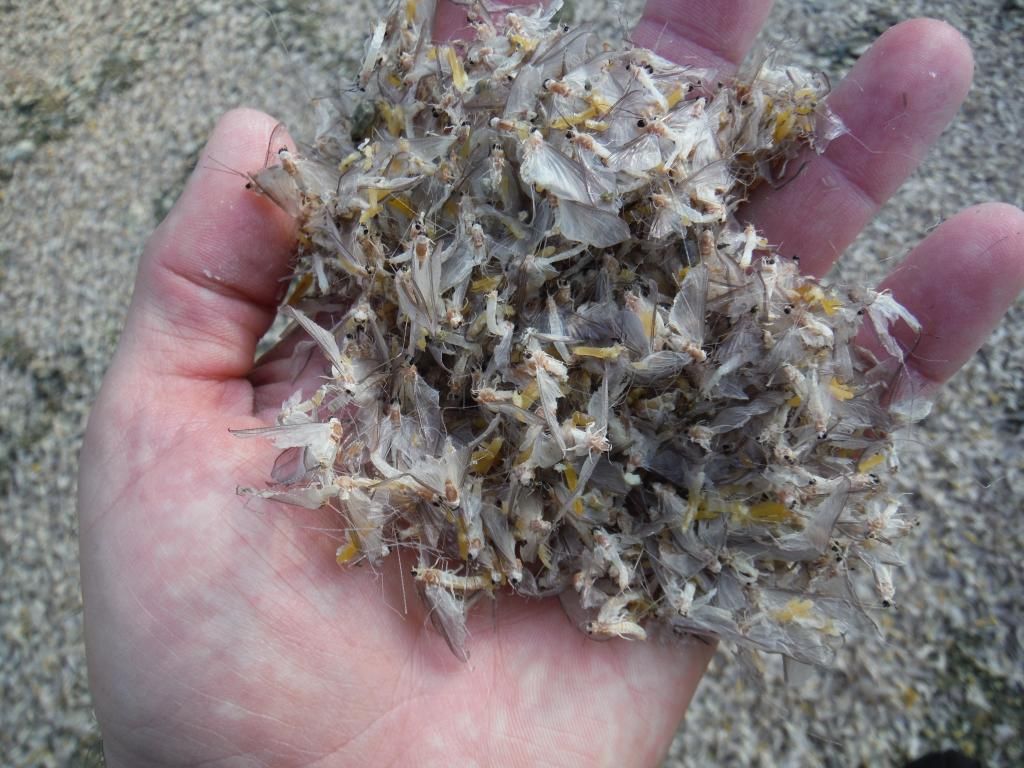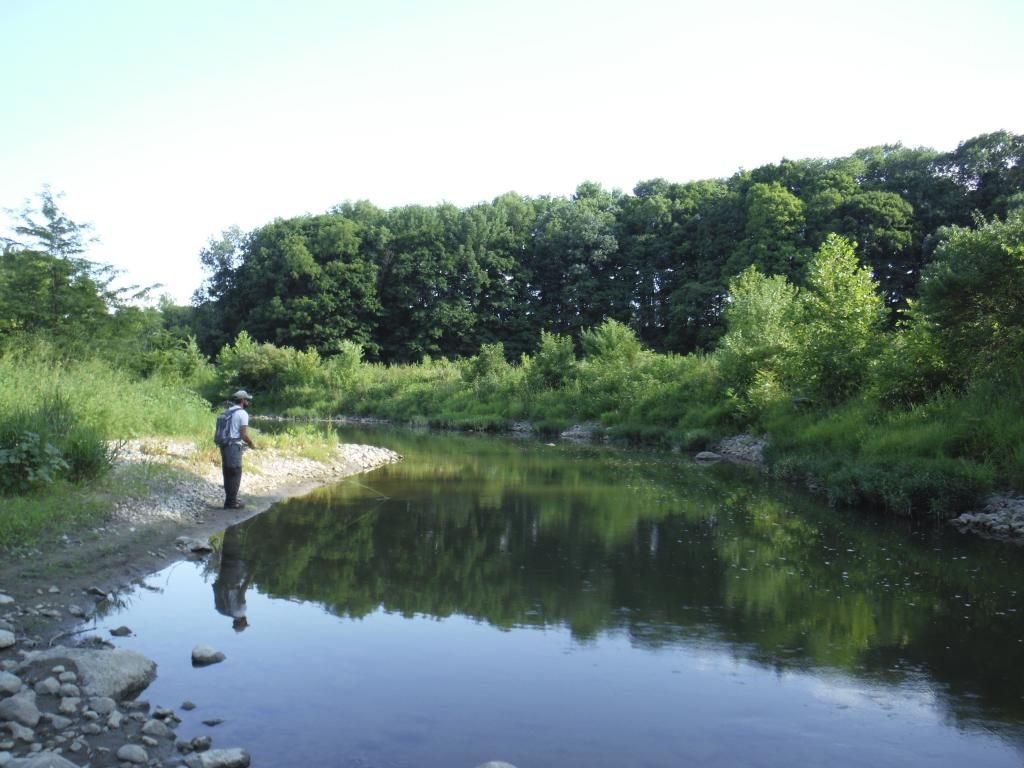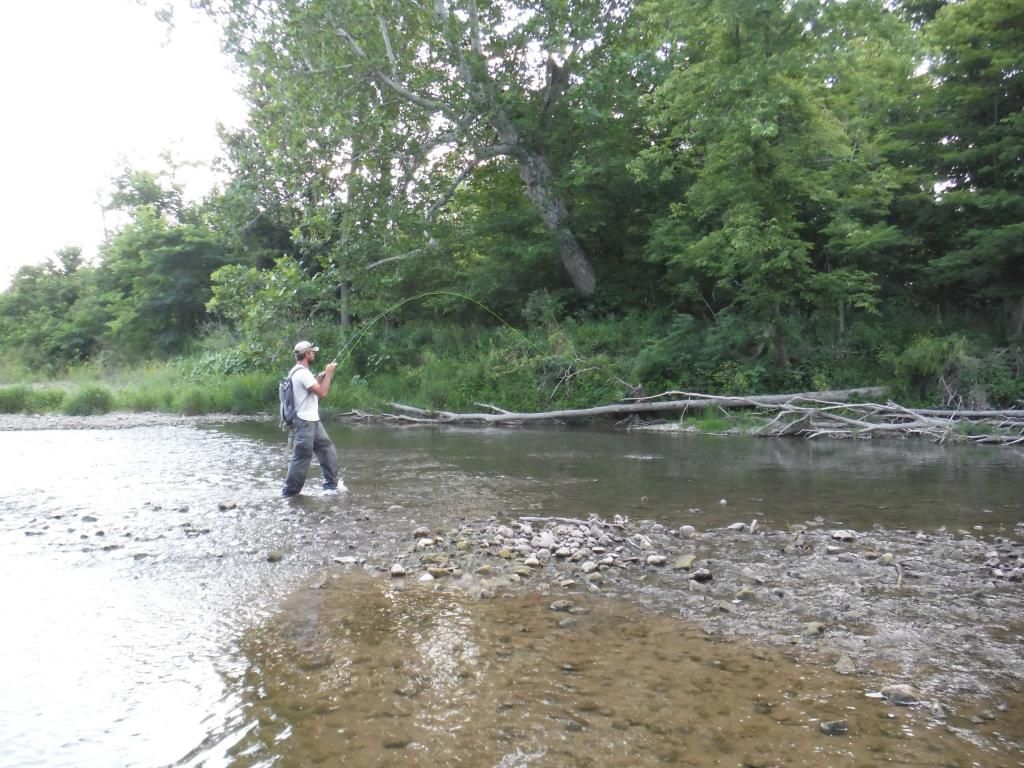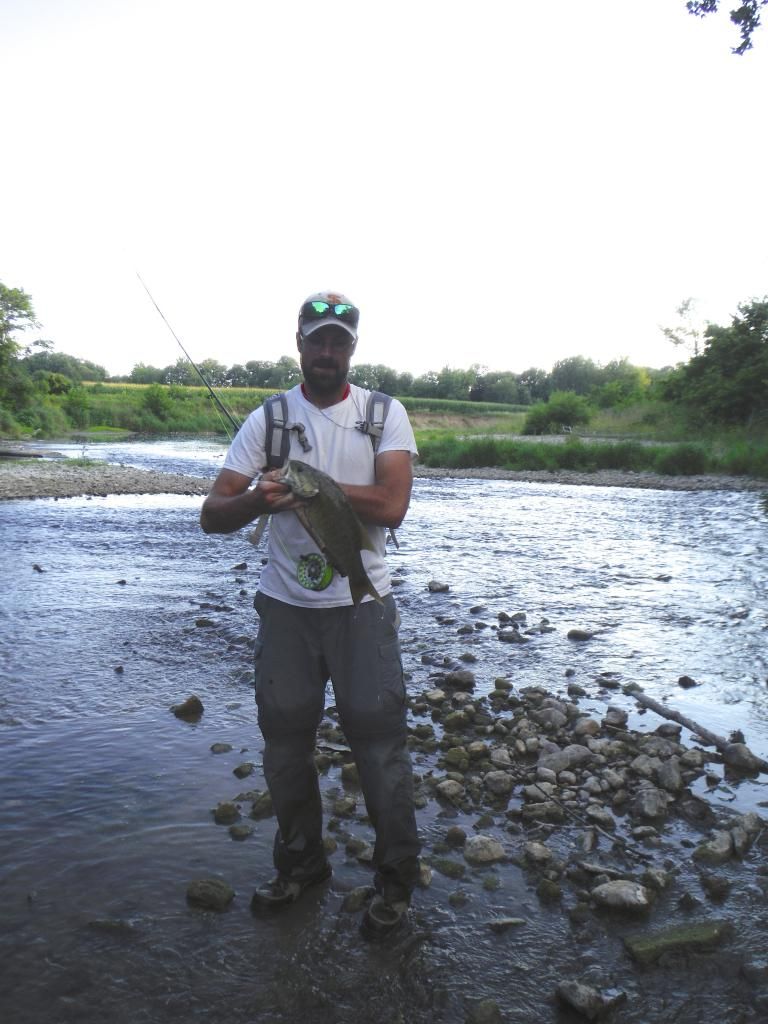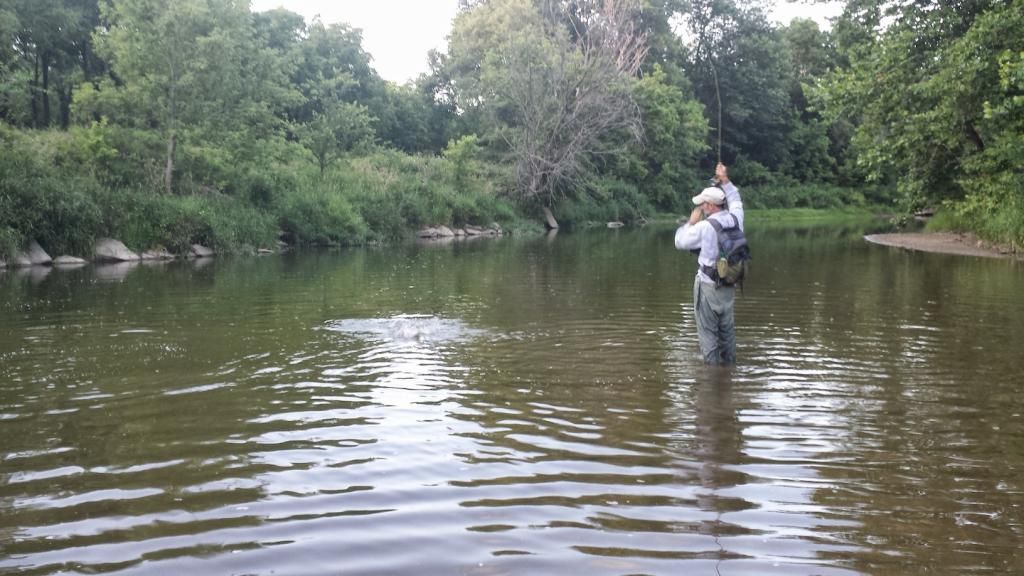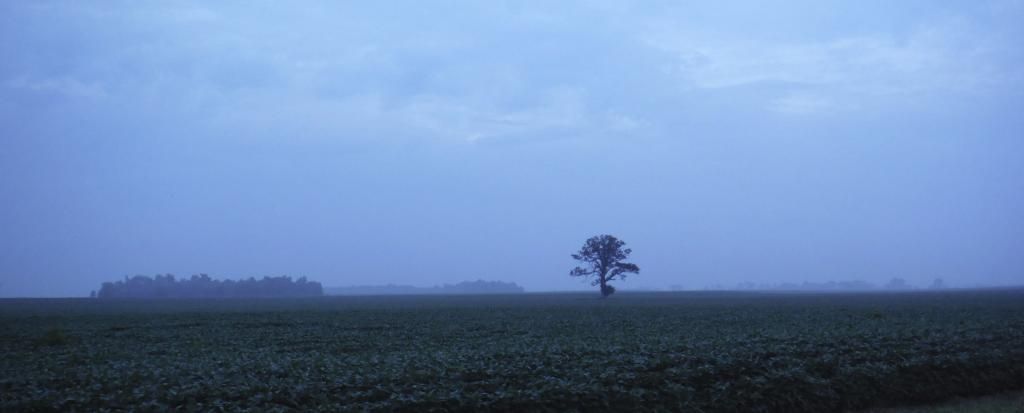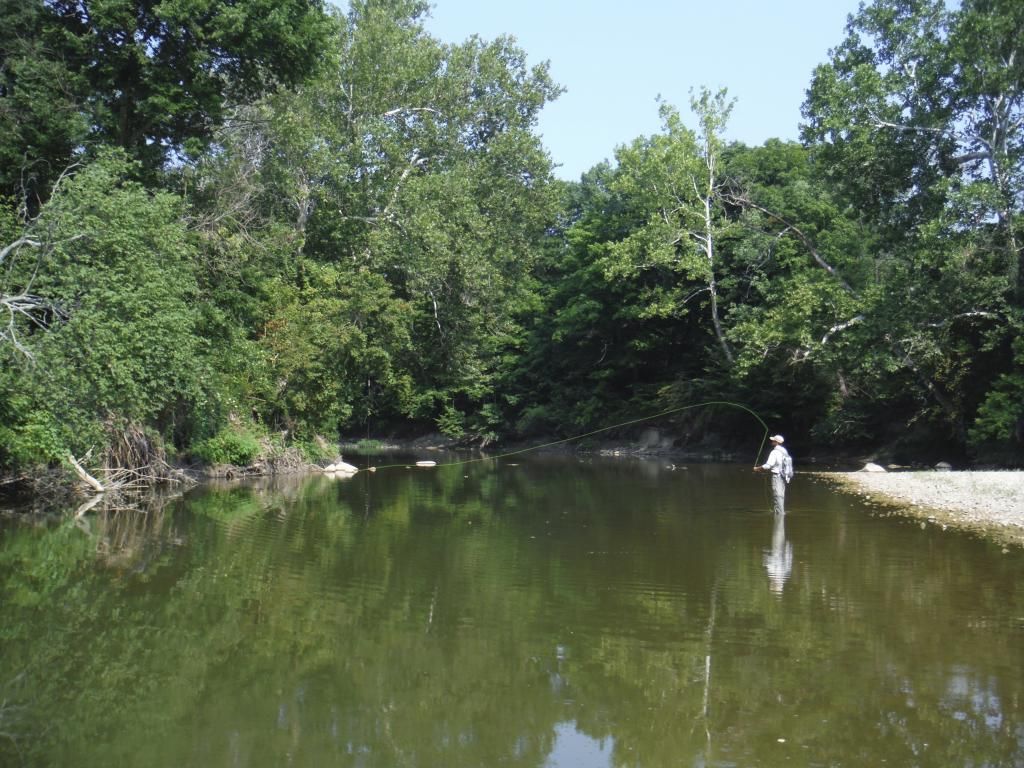 August continued as July, but with a nice long float on some new water, a river the Indians called "Wobbly Kayak", and my local pond, which I'd all but given up on, started spitting out largemouth again.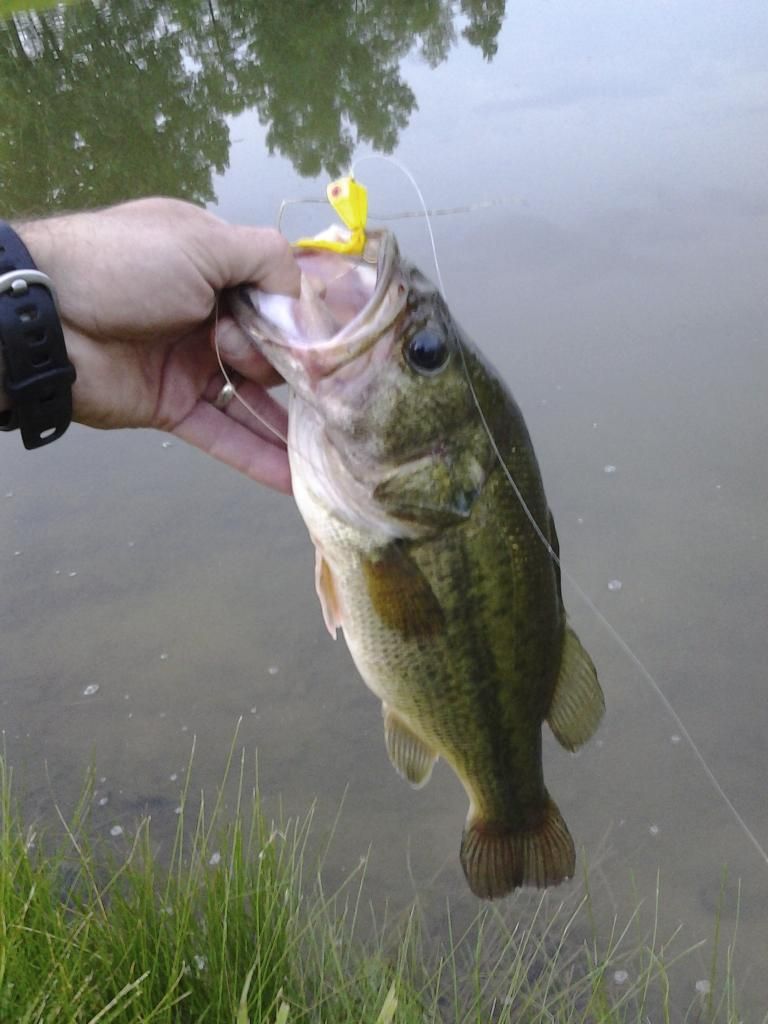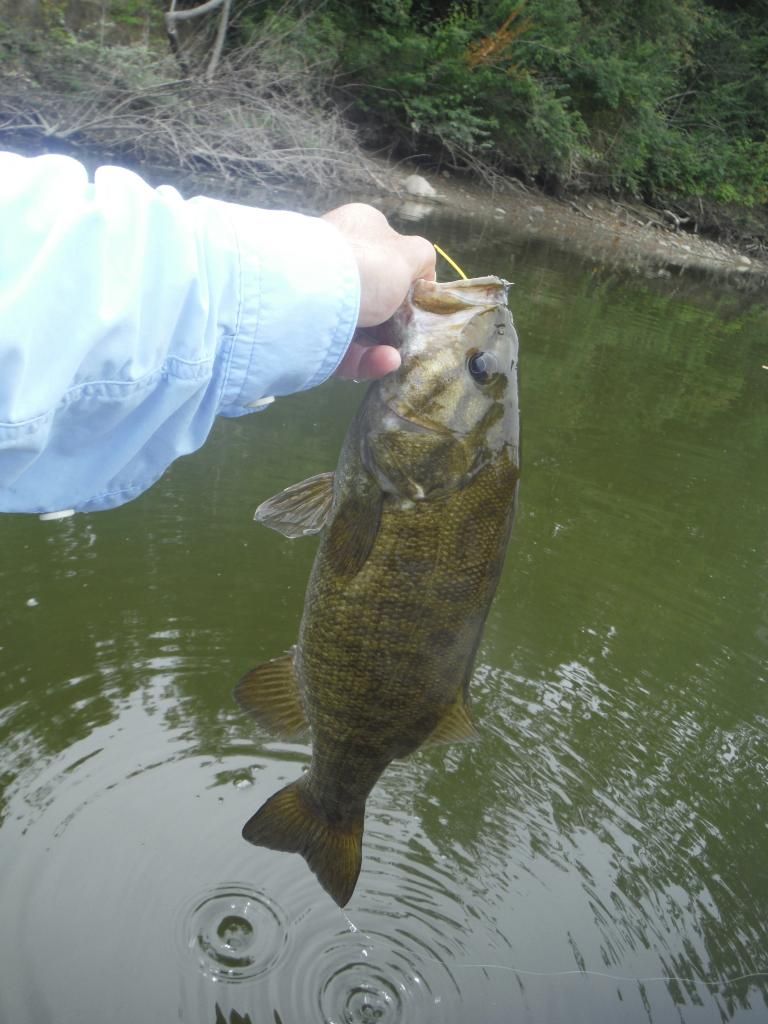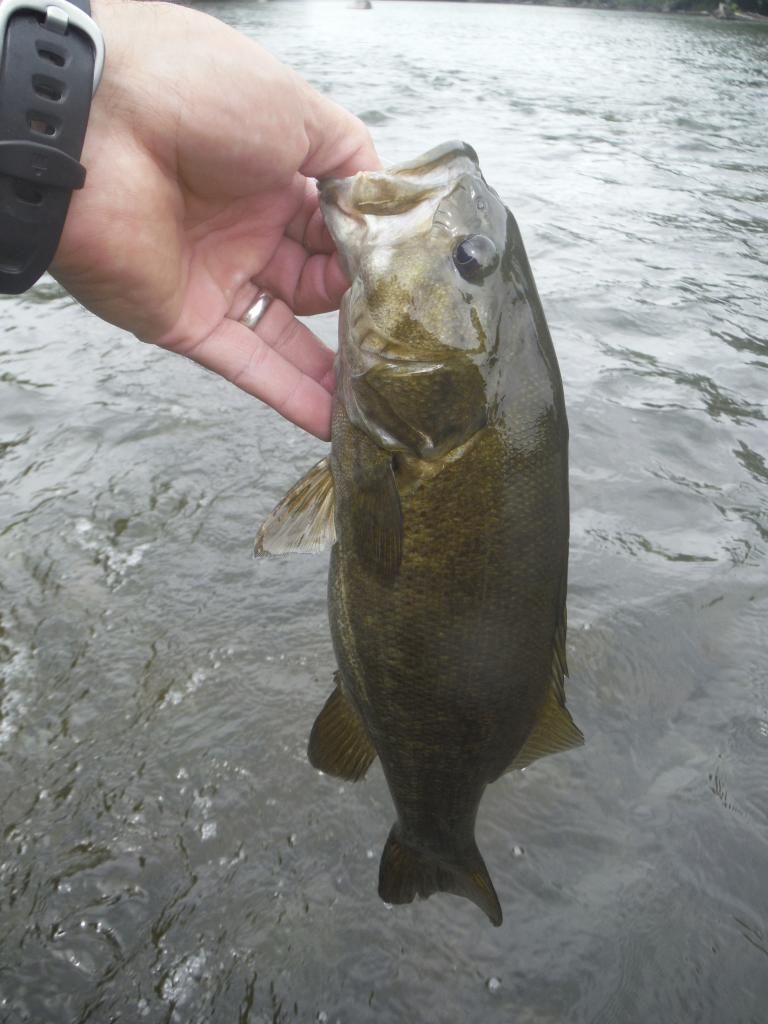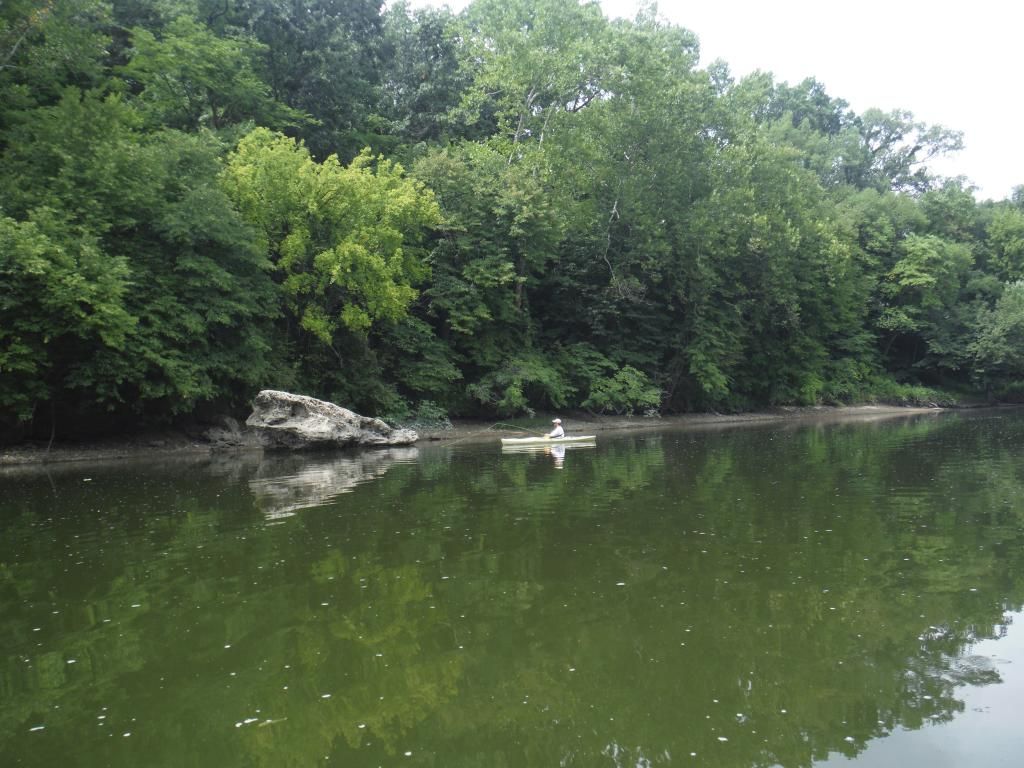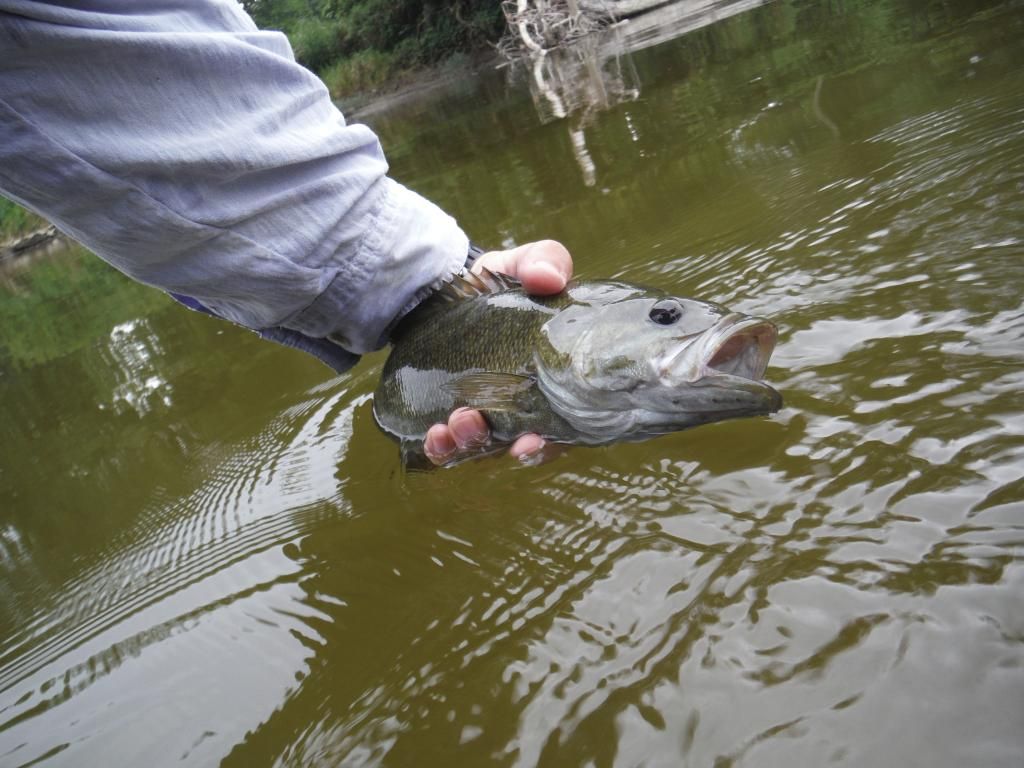 Tricos?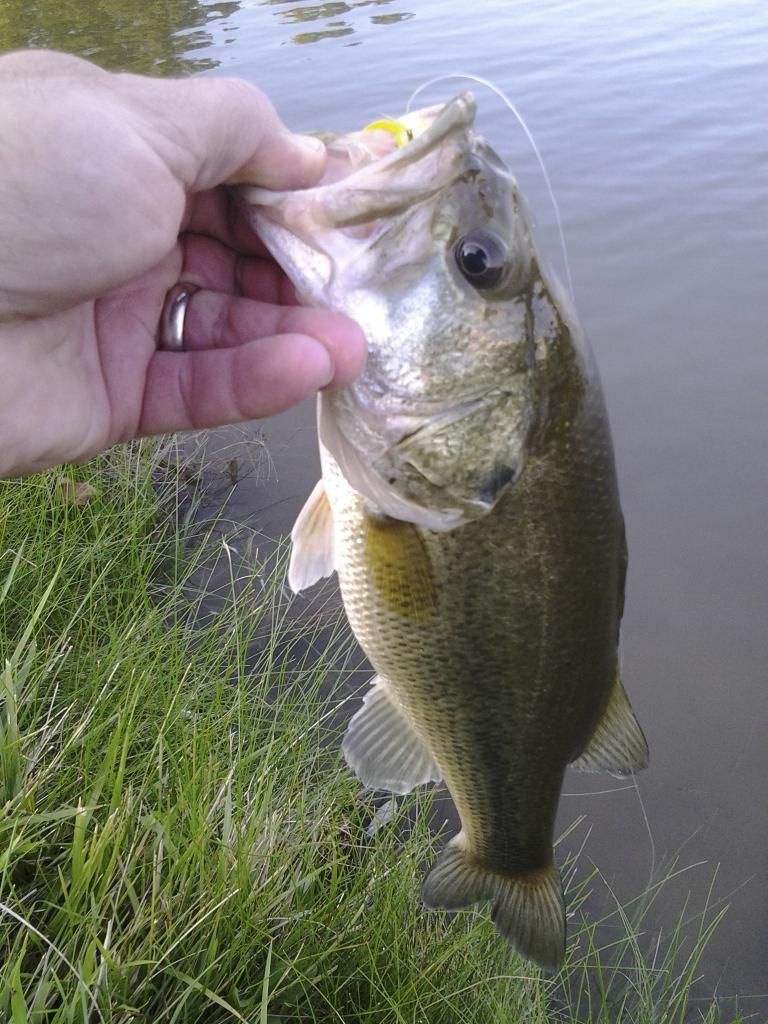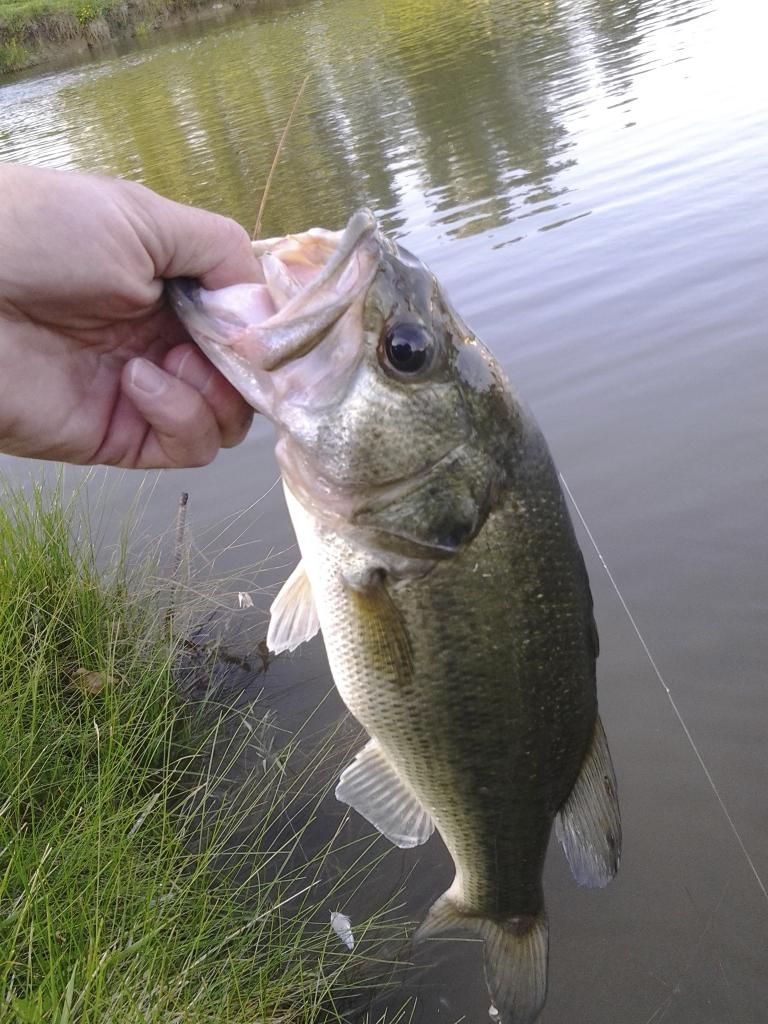 And right now, the tomatoes in the garden are pure perfection.
What felt, at times, like a pretty shitty summer doesn't look all that bad now that I look back at it. I suppose .[/report]
Last edited by
T.J. Brayshaw
on Sun Aug 17, 2014 4:53 pm, edited 1 time in total.