By
chadroc
- Tue Aug 25, 2020 11:00 am
- Tue Aug 25, 2020 11:00 am
#700004
I have been back to the mothershit enough of late to justify some semblance of a TR. it has been so long since I've done one, and I miss the old days when you could come here and catch lightning on a Tuesday morning with your coffee. I know the place ain't the same, and I feel that social media has crushed us over here moreso than I would have it given my druthers. I don't get the same feeling from looking at IG or FB that I did in the old days......there ain't no gingers, no YouTube linked songs, no real meat to peoples shit they share.
this takes me back to march and works through the late spring.........I hadn't done any fishing since late 2018. my hips fell apart worse than ever. I've got arthritis. I finally broke down and did something about it. took months of rehab but I was back as of 3/28/20......giant dick yellowed out so you fucks don't catch envy.......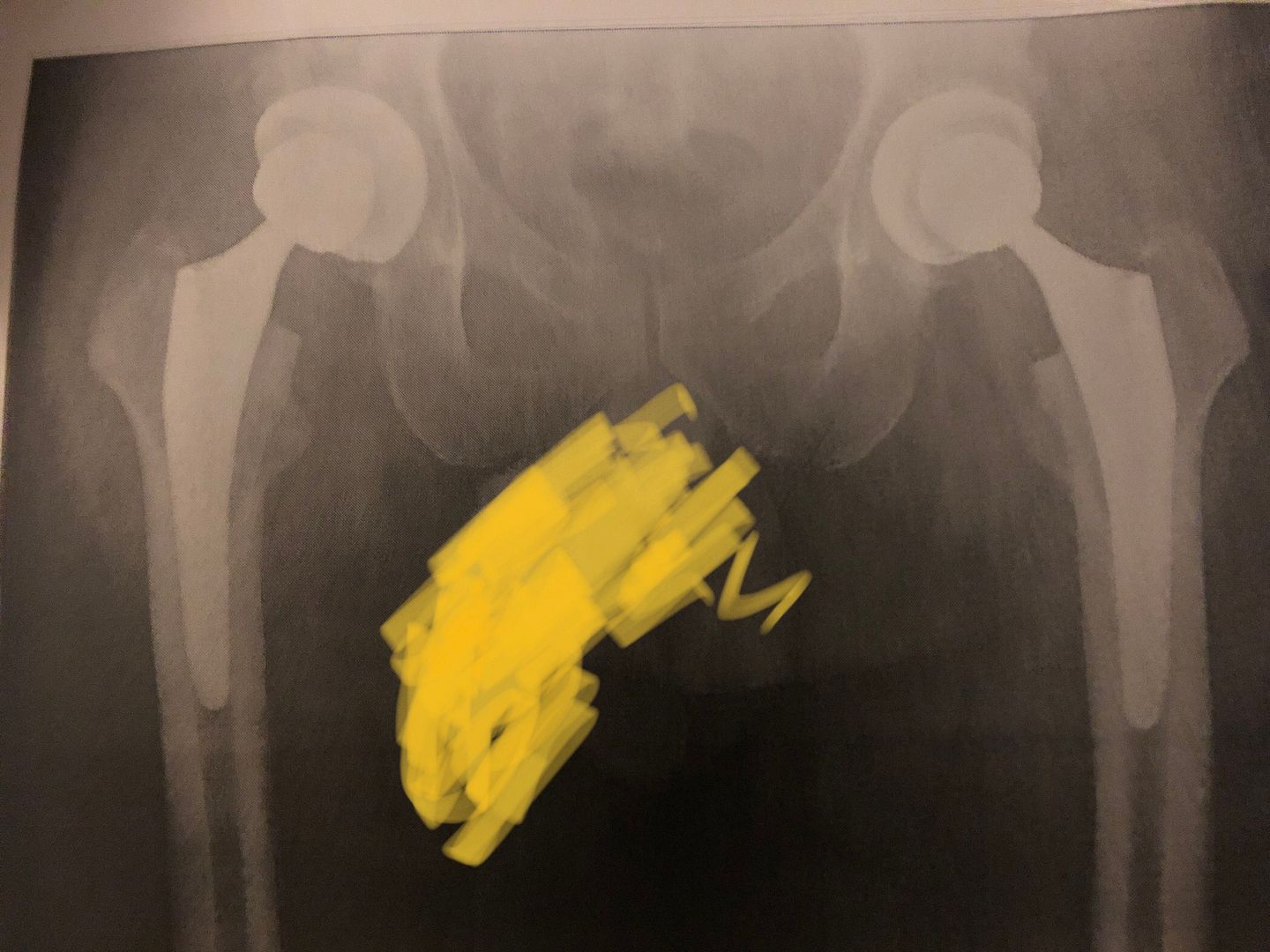 jump off spot.
I can't even explain how good it felt to fish again. on my own 2 feet, or knees. scrambling around my little wee trout streams and fishing walts worm or pats rubberlegs.......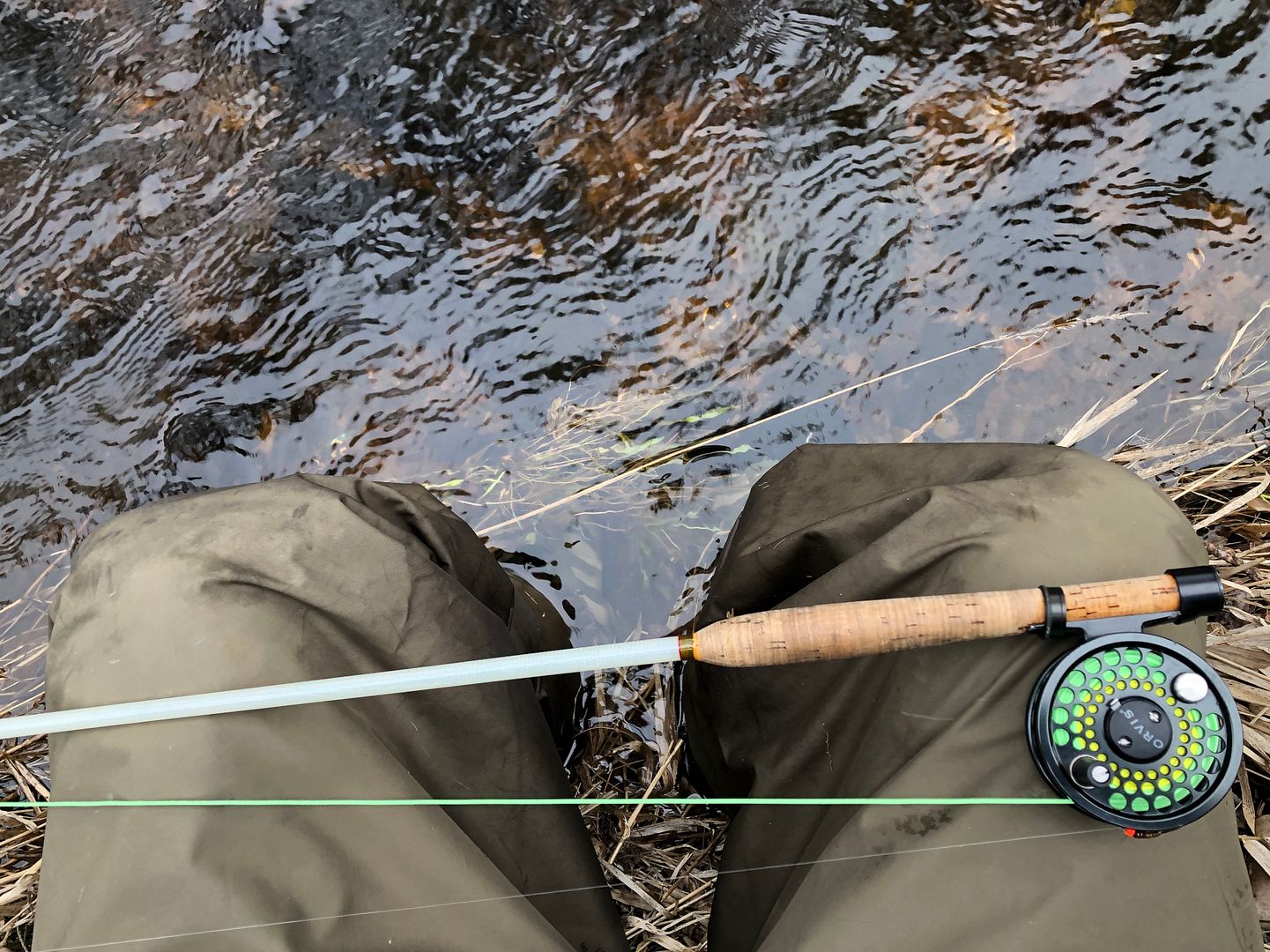 this was the first trout I had caught in many many moons. I wept.
I went on and got some more. I was blessed, grateful, and happy though the world at large was in the process of falling to shit.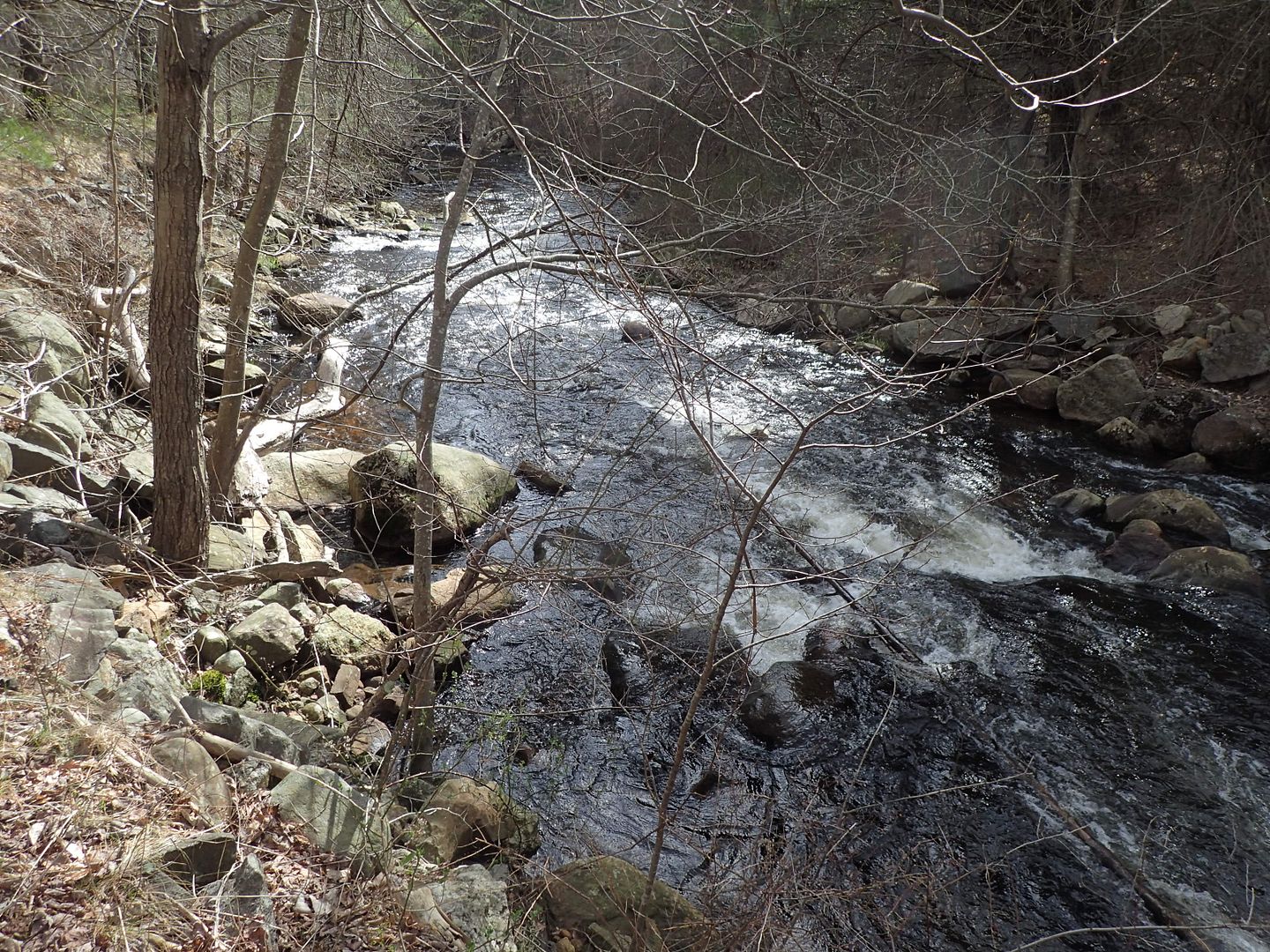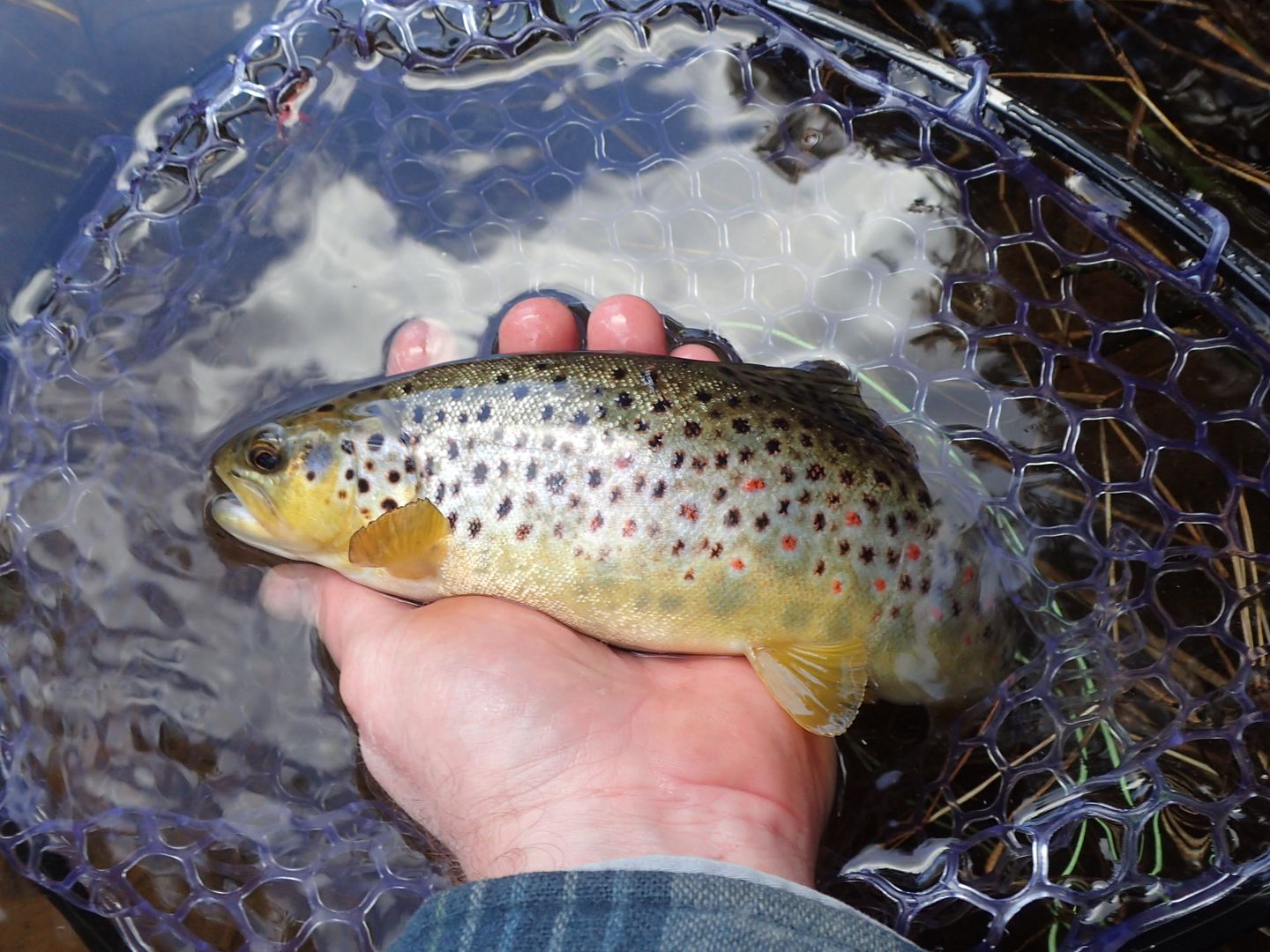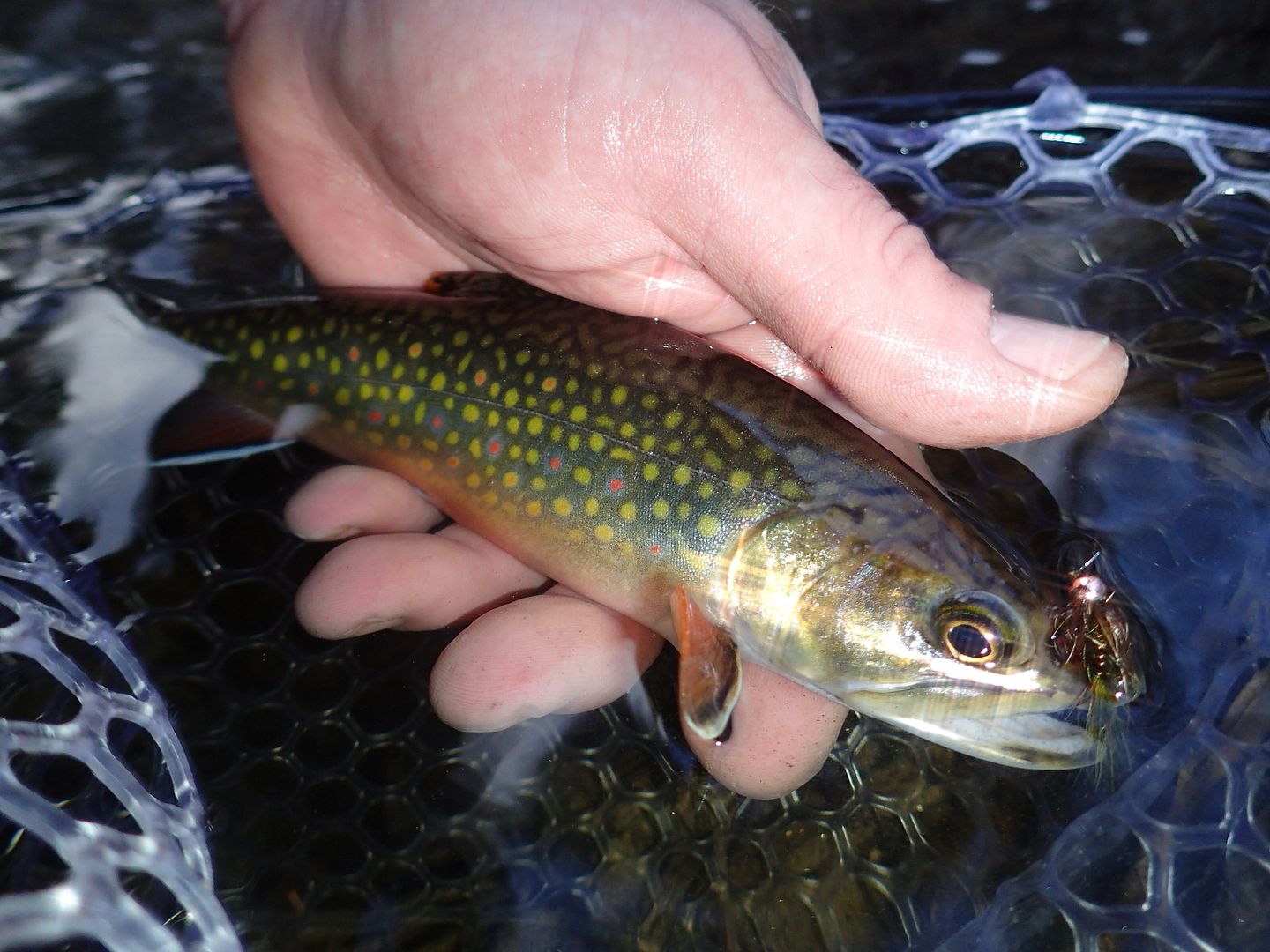 spring took its time, and we in my house isolated deeply. but I found some hours to myself.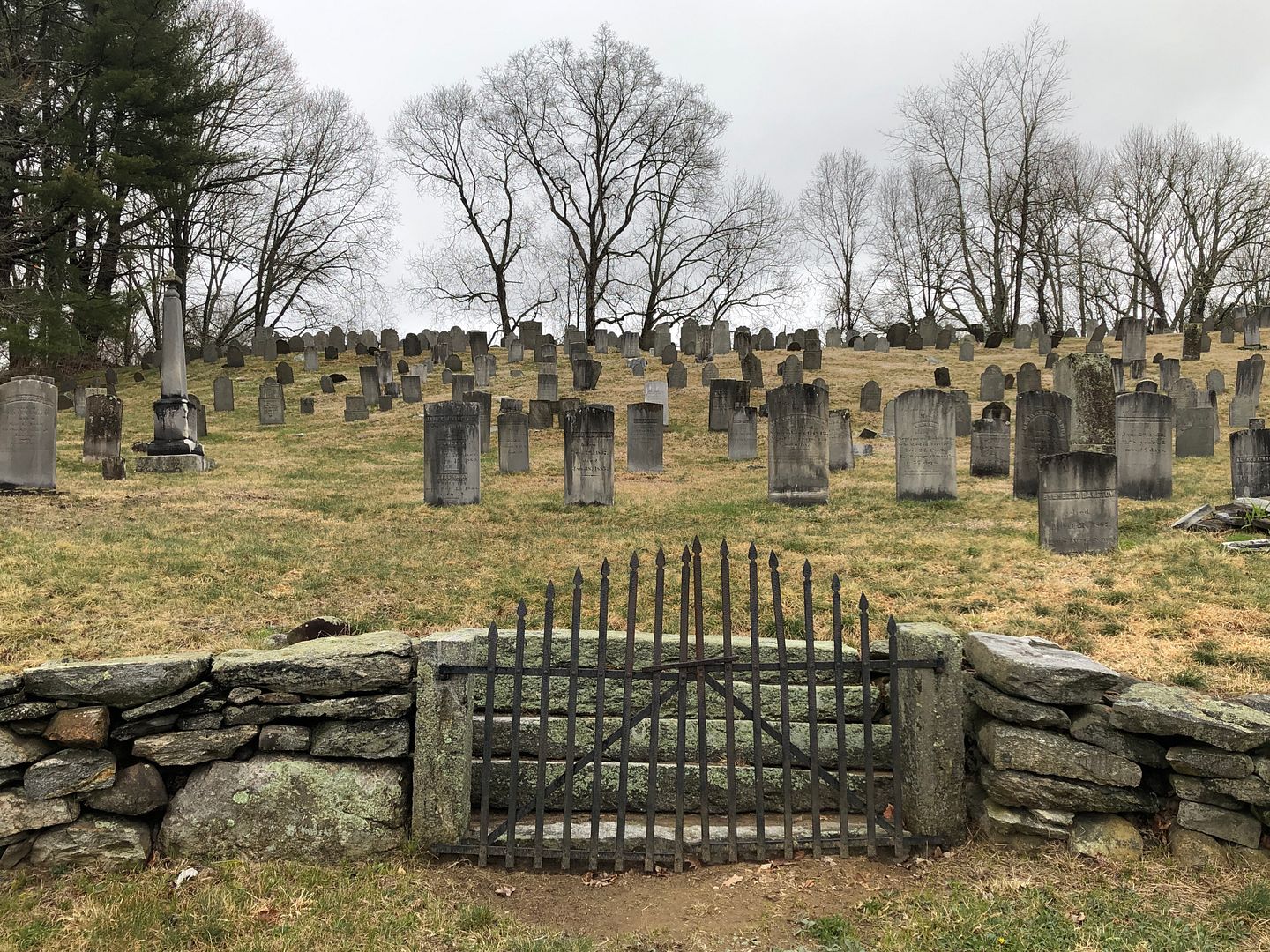 on cold mornings......."look look look to the rainbow / follow the fellow who follows a dream"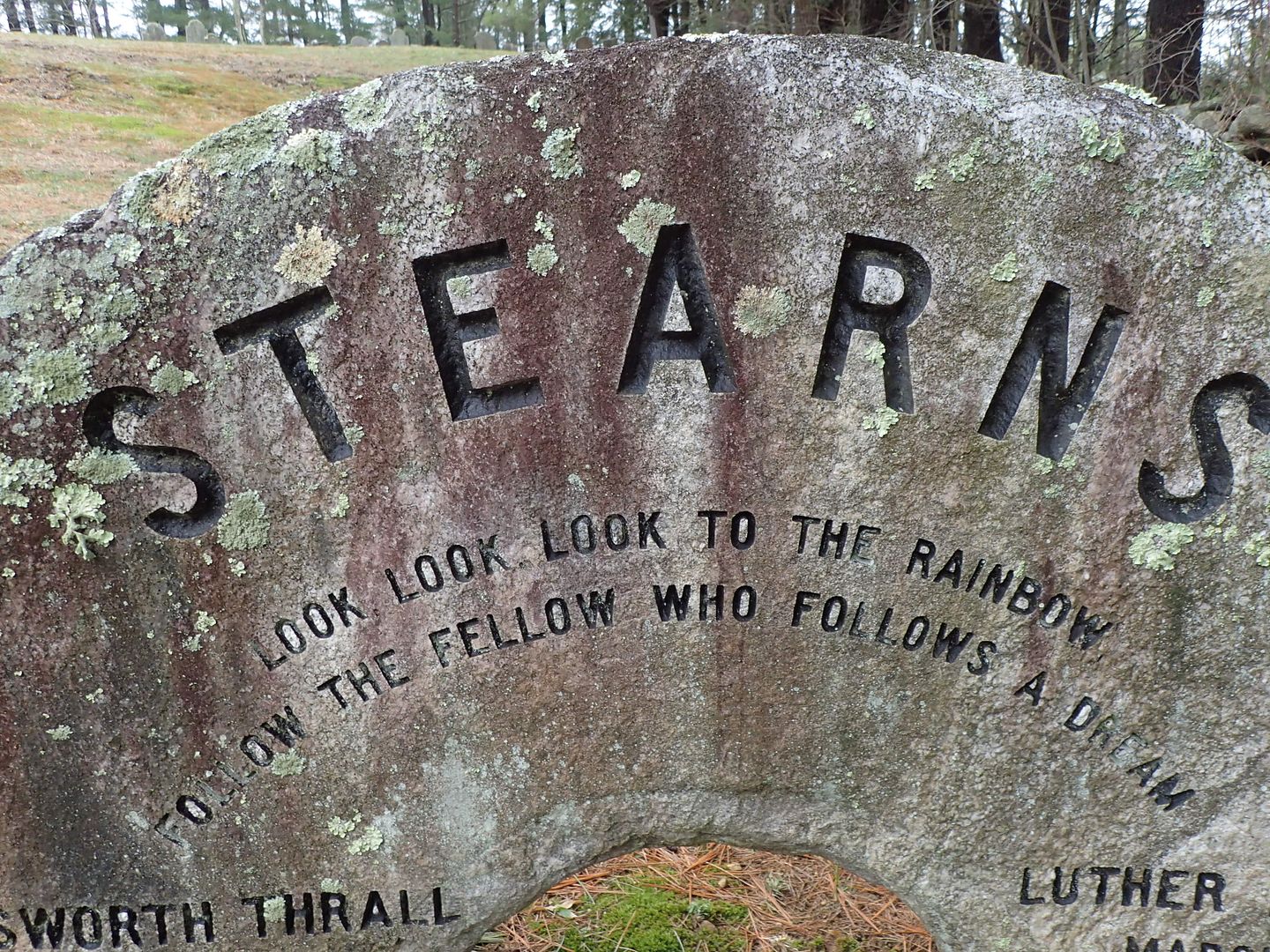 I only wore my favorite shirts. I only listened to my favorite songs. I only fished my favorite rods, white glass kabuto 7' #4 was a regular in my rotation......I appreciated riding out in my trusty company car. I rode out in the predawn cold to suck each minute available from each given day. hey, fuck if I know this pandemic ain't the beginning of the end. I don't know it still, and I still am trying desperately to do the best with what hours I'm allowed here on this rock.
I only ate delicious foods, good nourishing foods that provided me deliberate fuel. ace wife made raspberry jam, and sourdough bread. and I ate it slowly and I savored every single bite.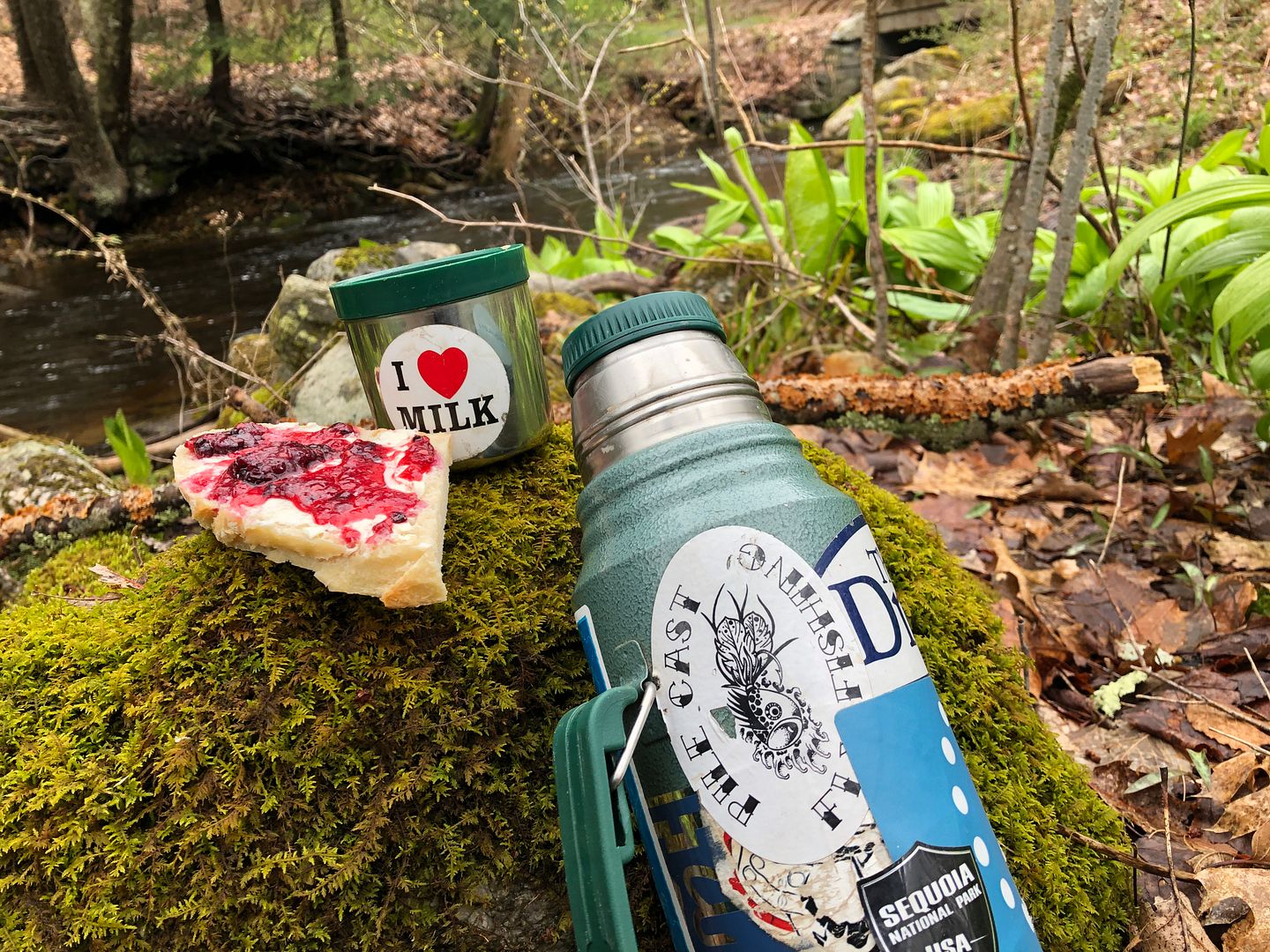 I fished little places, and I got some nice surprises. I fished deliberately, and I fished well.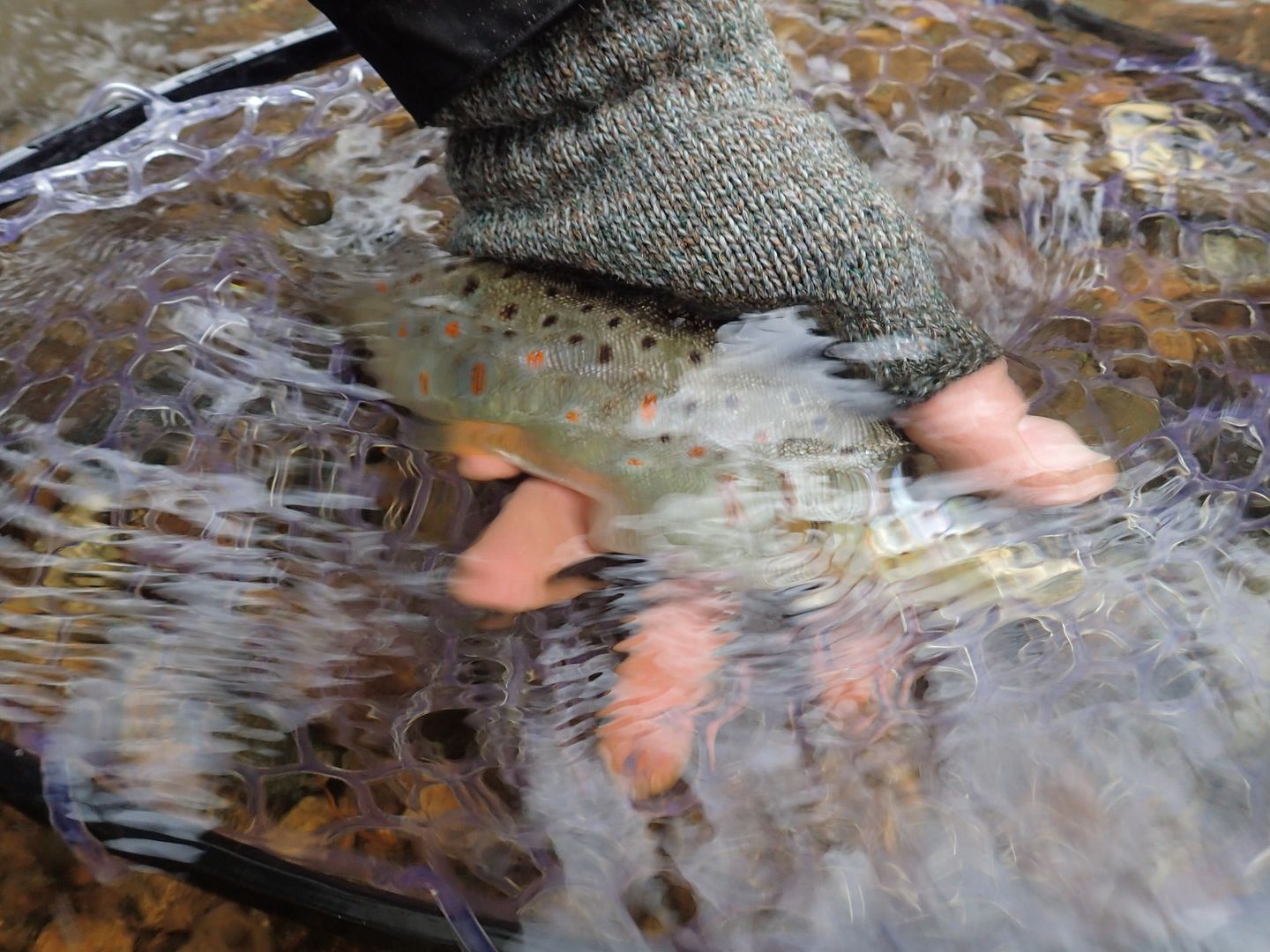 this fish was a daymaker. I didn't expect to see one of this size where I was at. it wasn't quite a unicorn, but it was a damn fine fish (for me).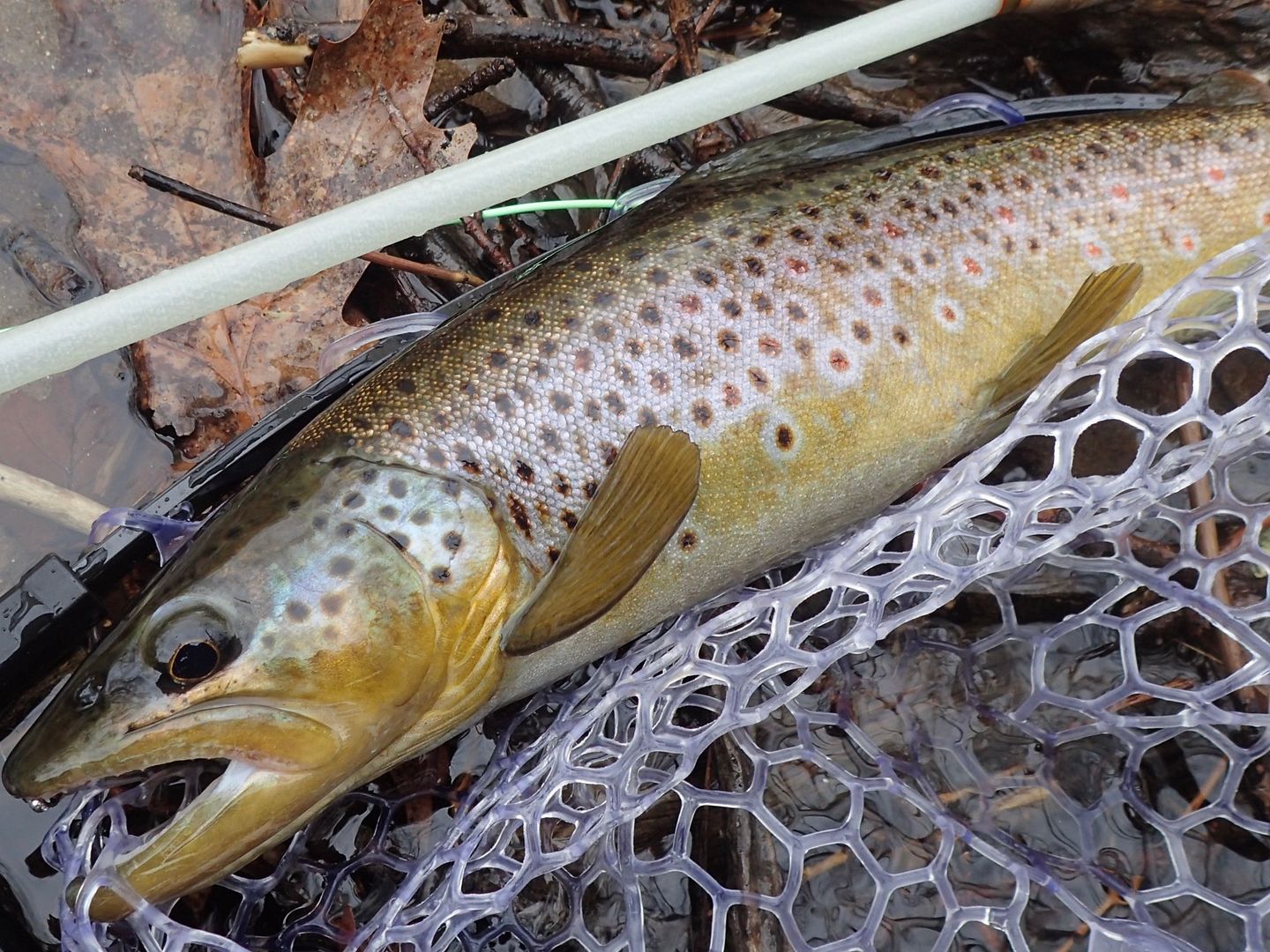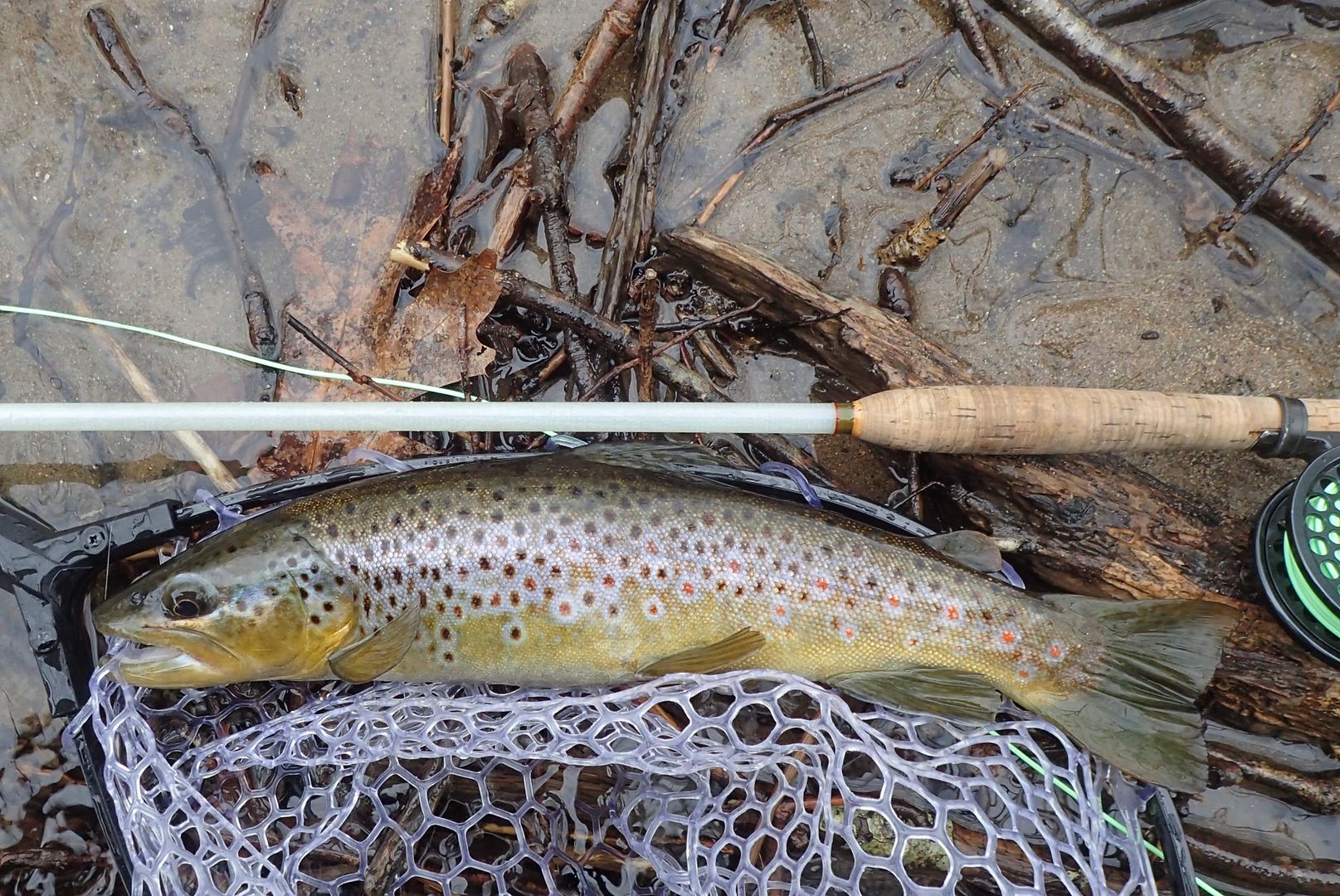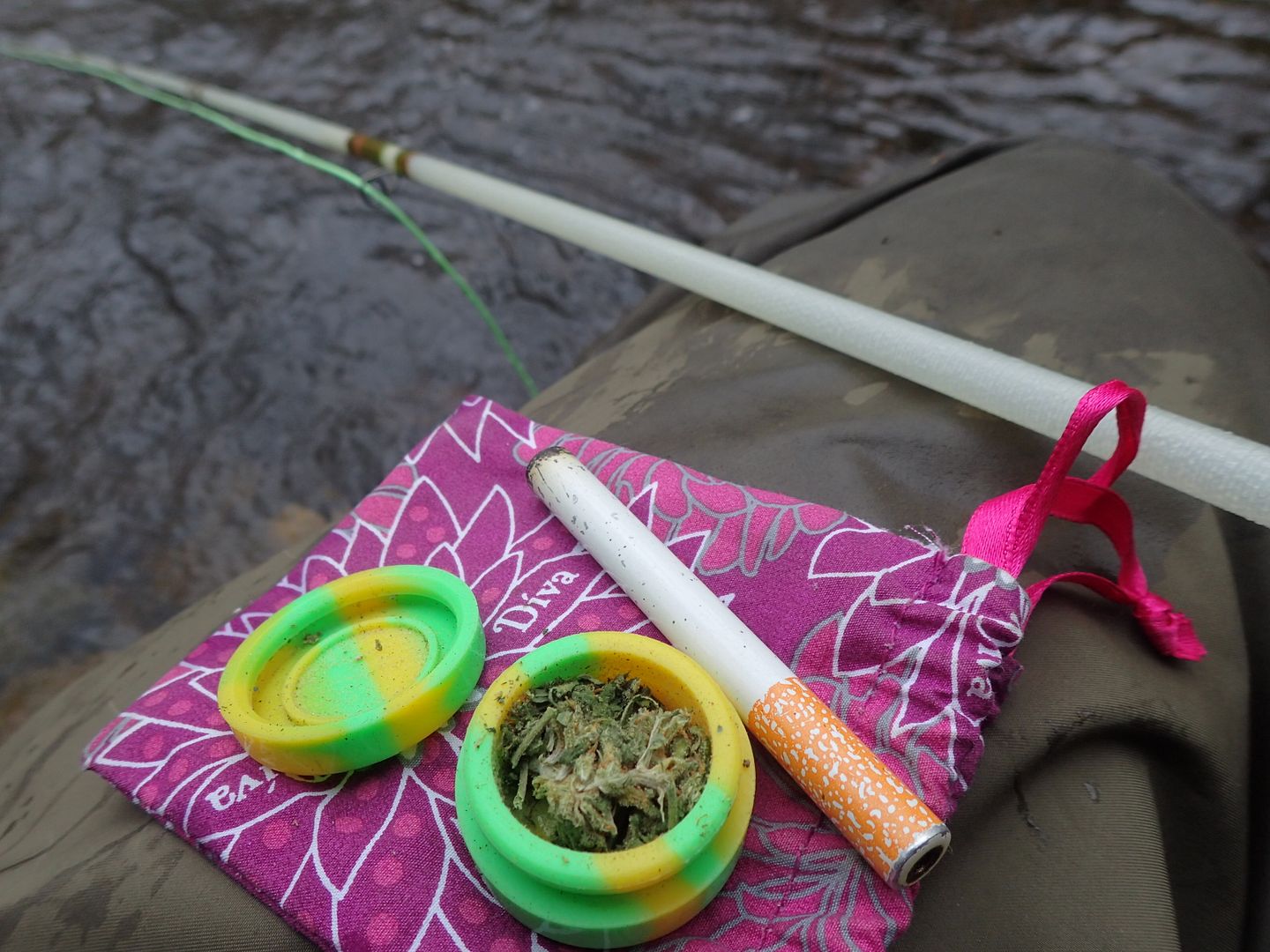 I live in a pretty place. I stopped to take a picture more than I had in the past, maybe. it was good to be happy. the dichotomy of my happiness vs the world at large brought deep pauses and admittedly some guilt. with so many suffering, dying, losing jobs, walking hard roads.......I was happy, living, had a job, walked easy roads.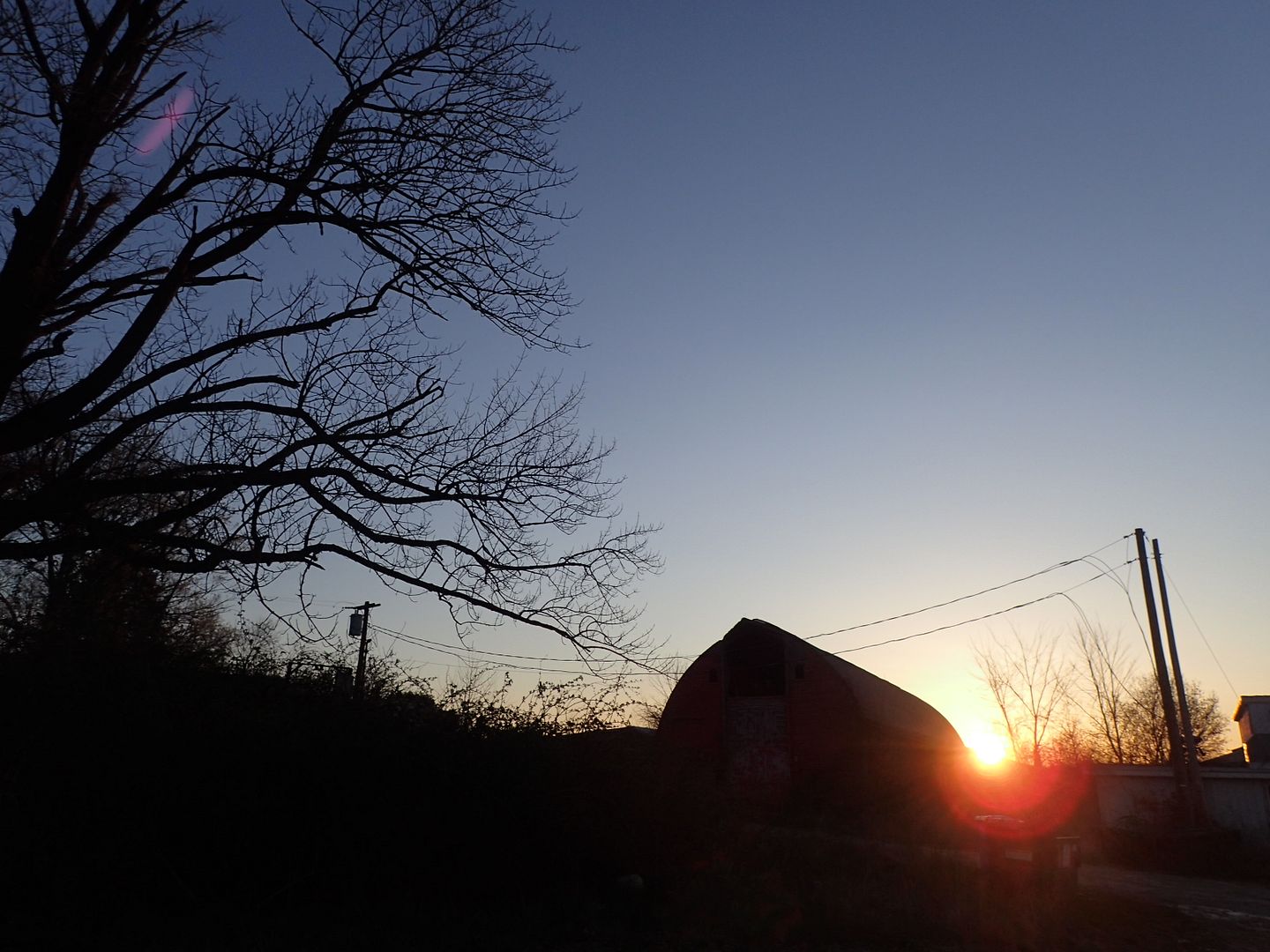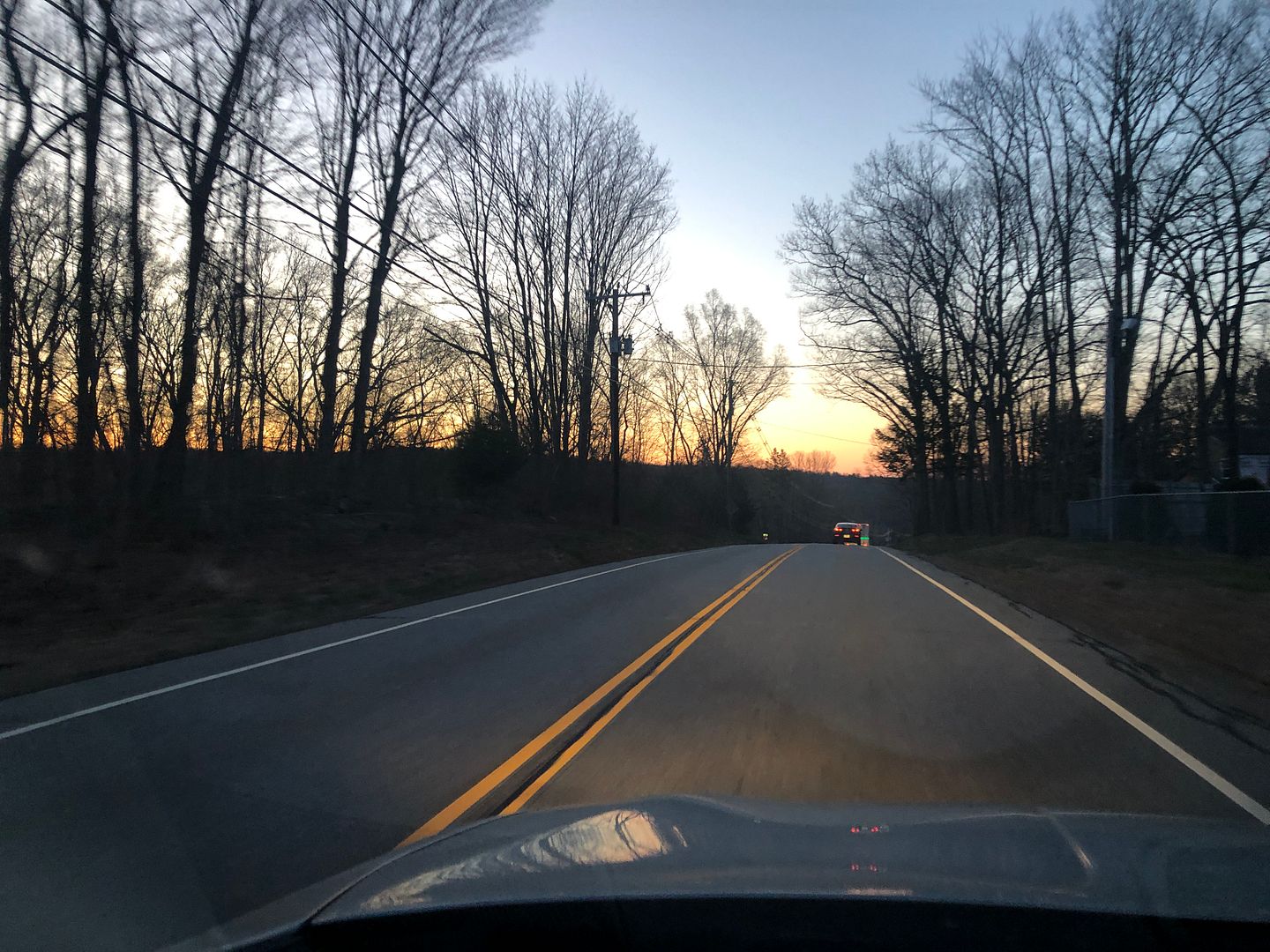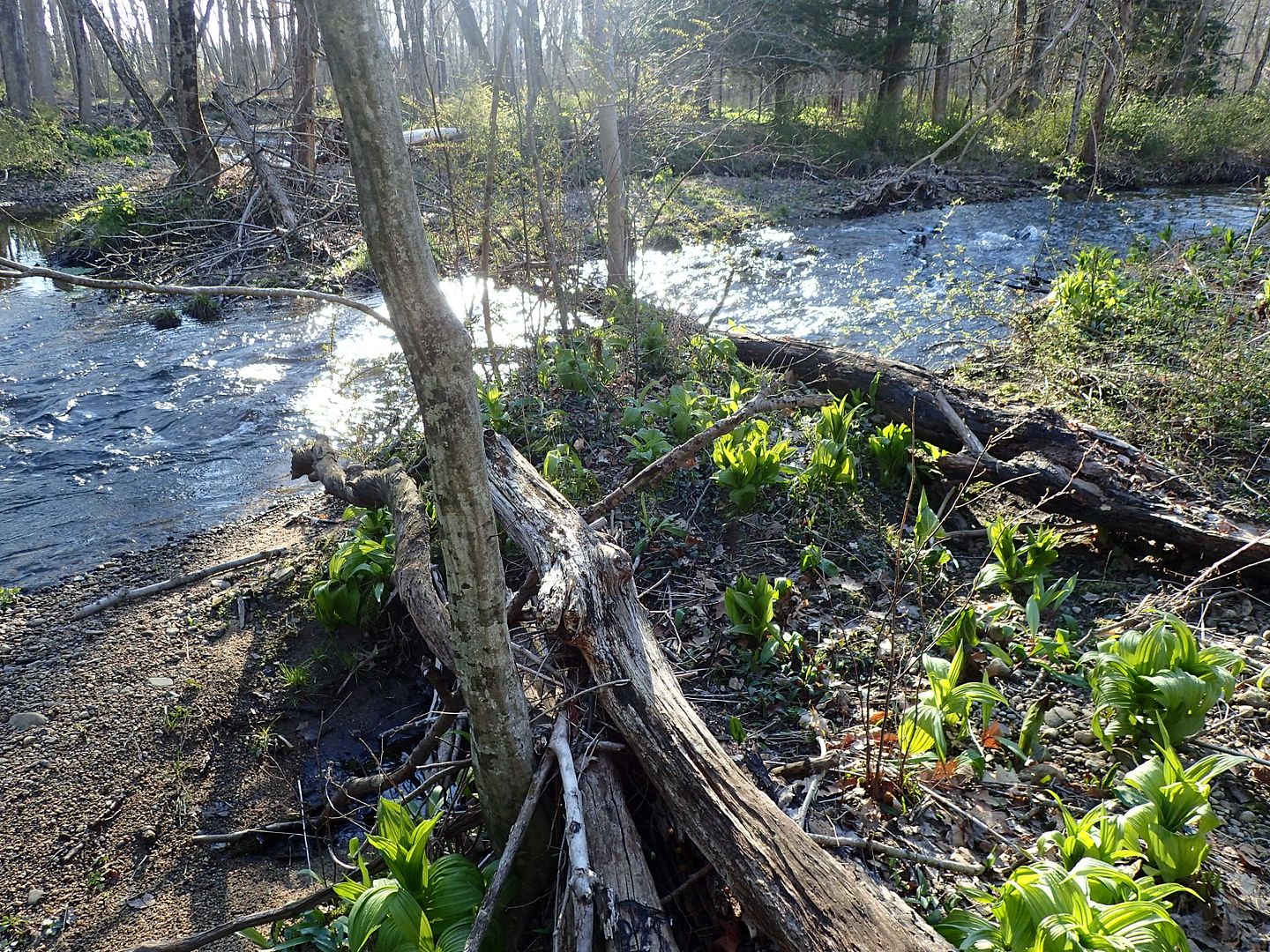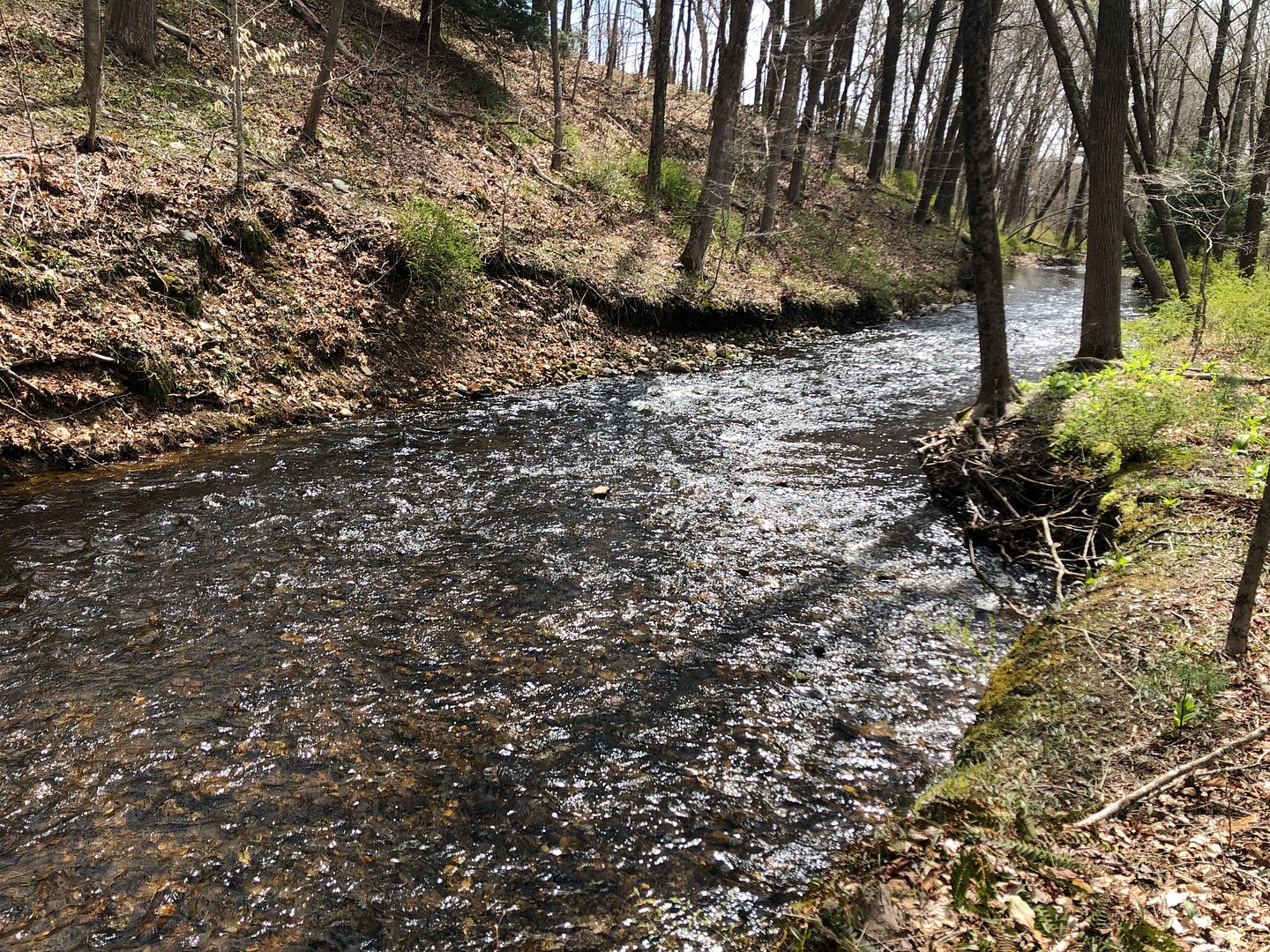 DSFK......like in the olden times.....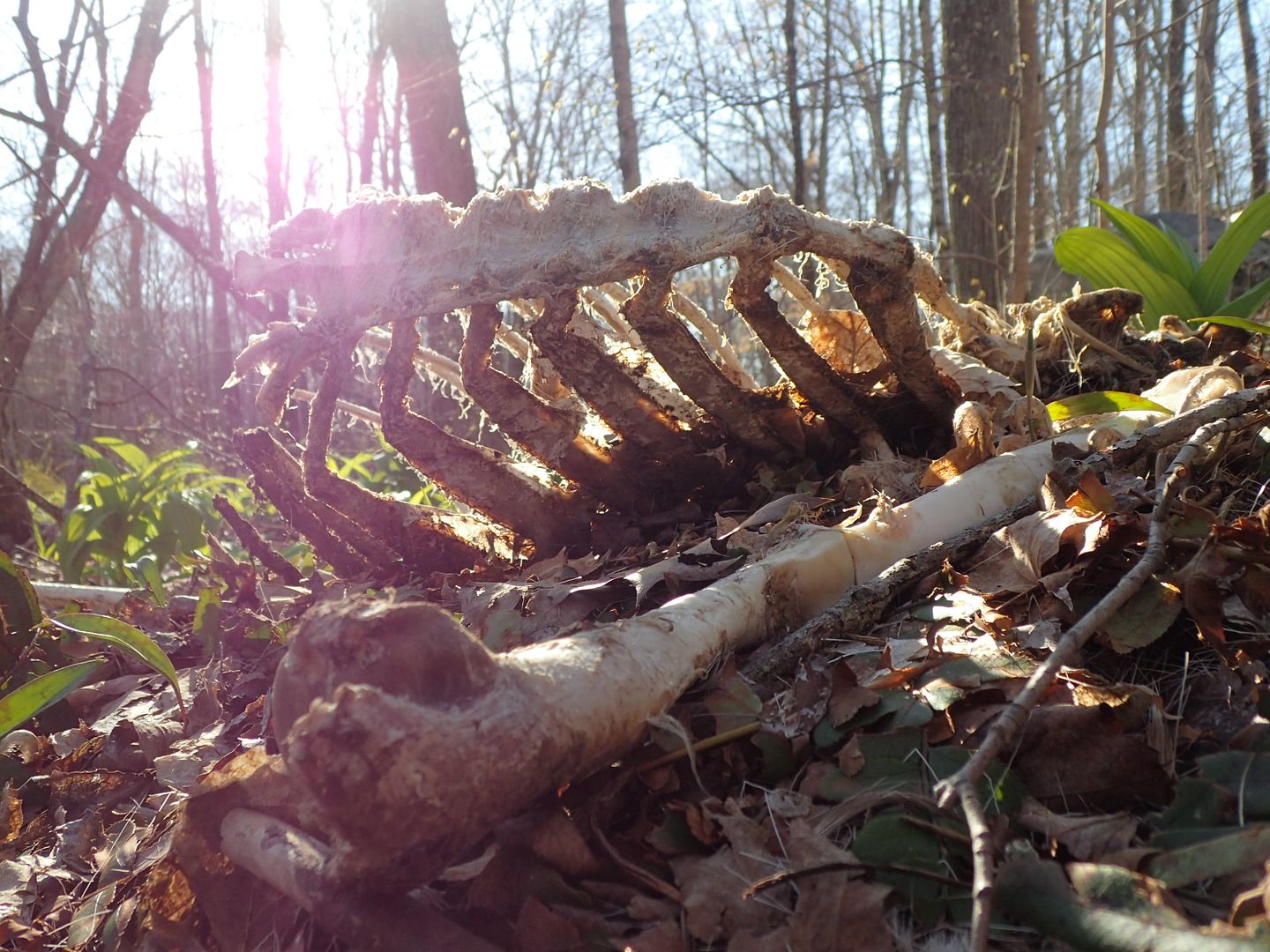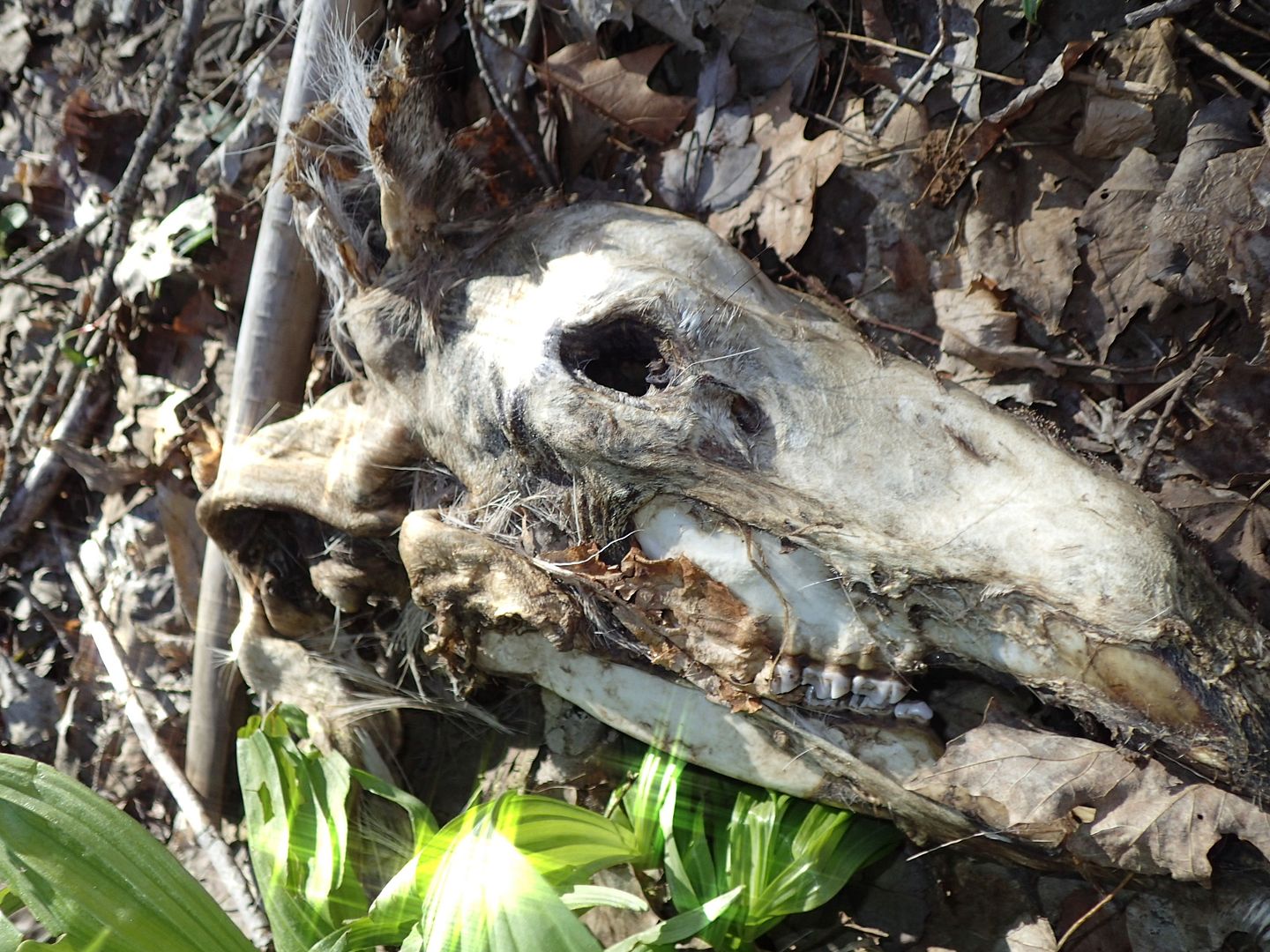 and live shit for chadroc. since I'm still here.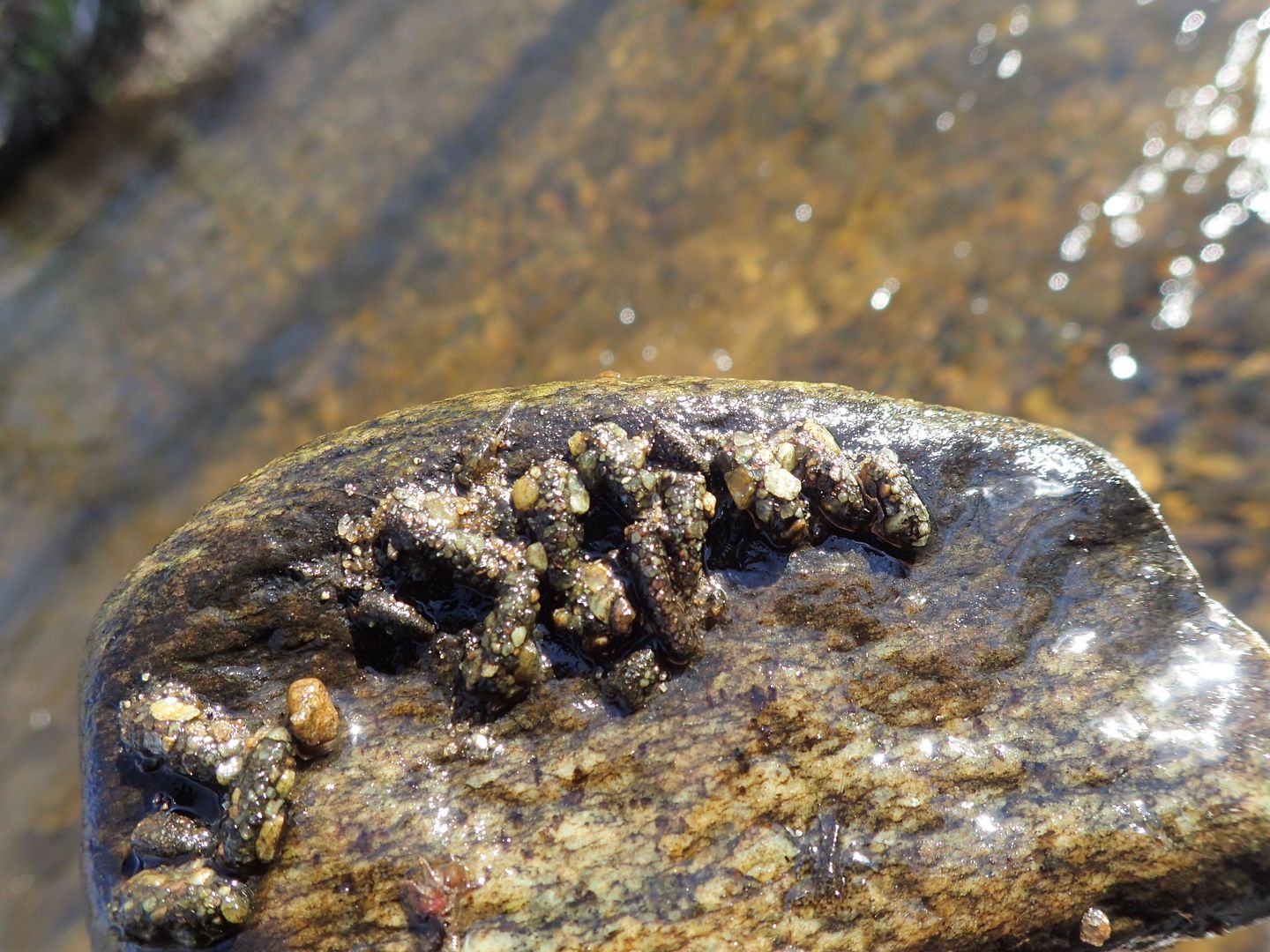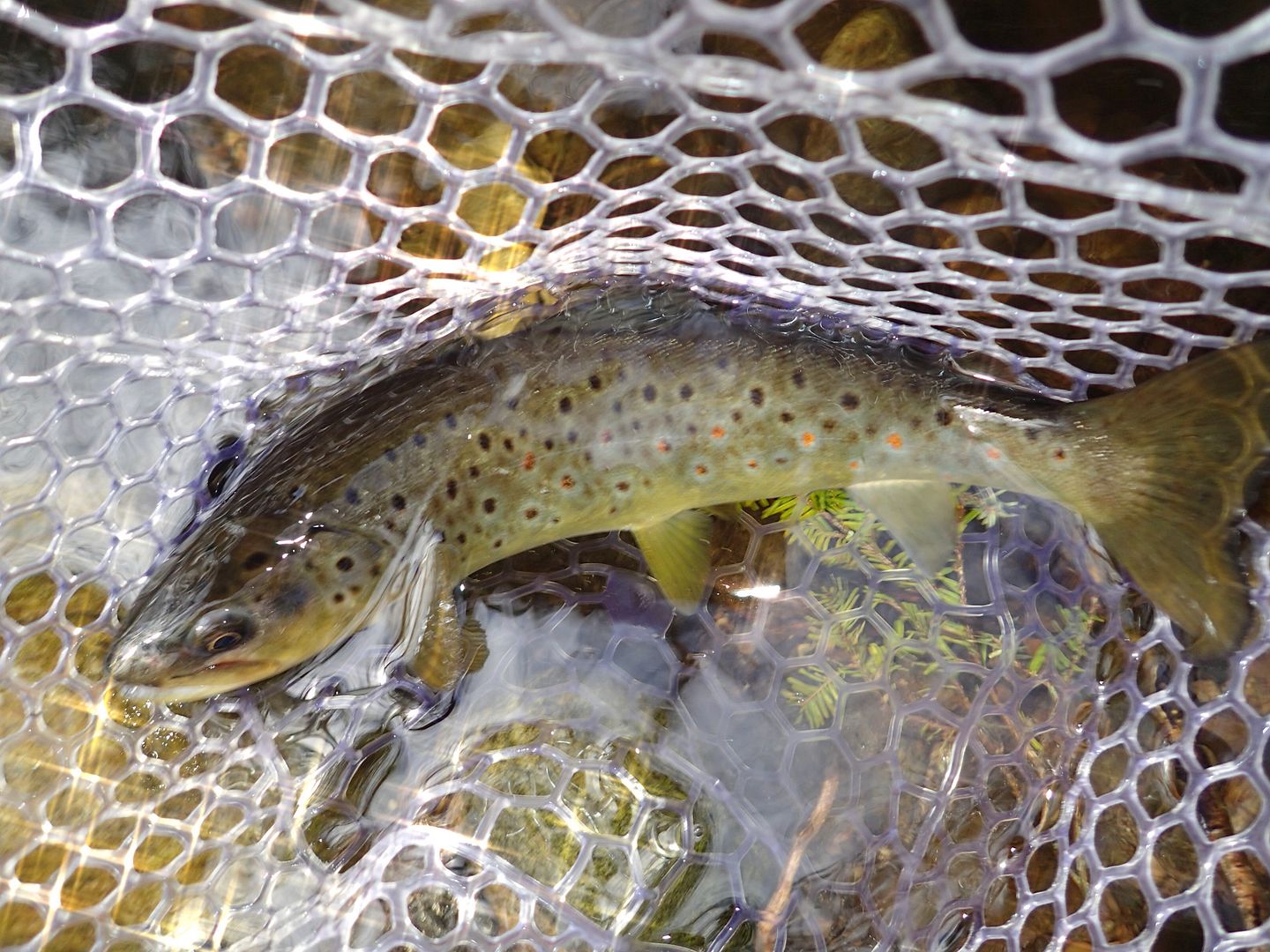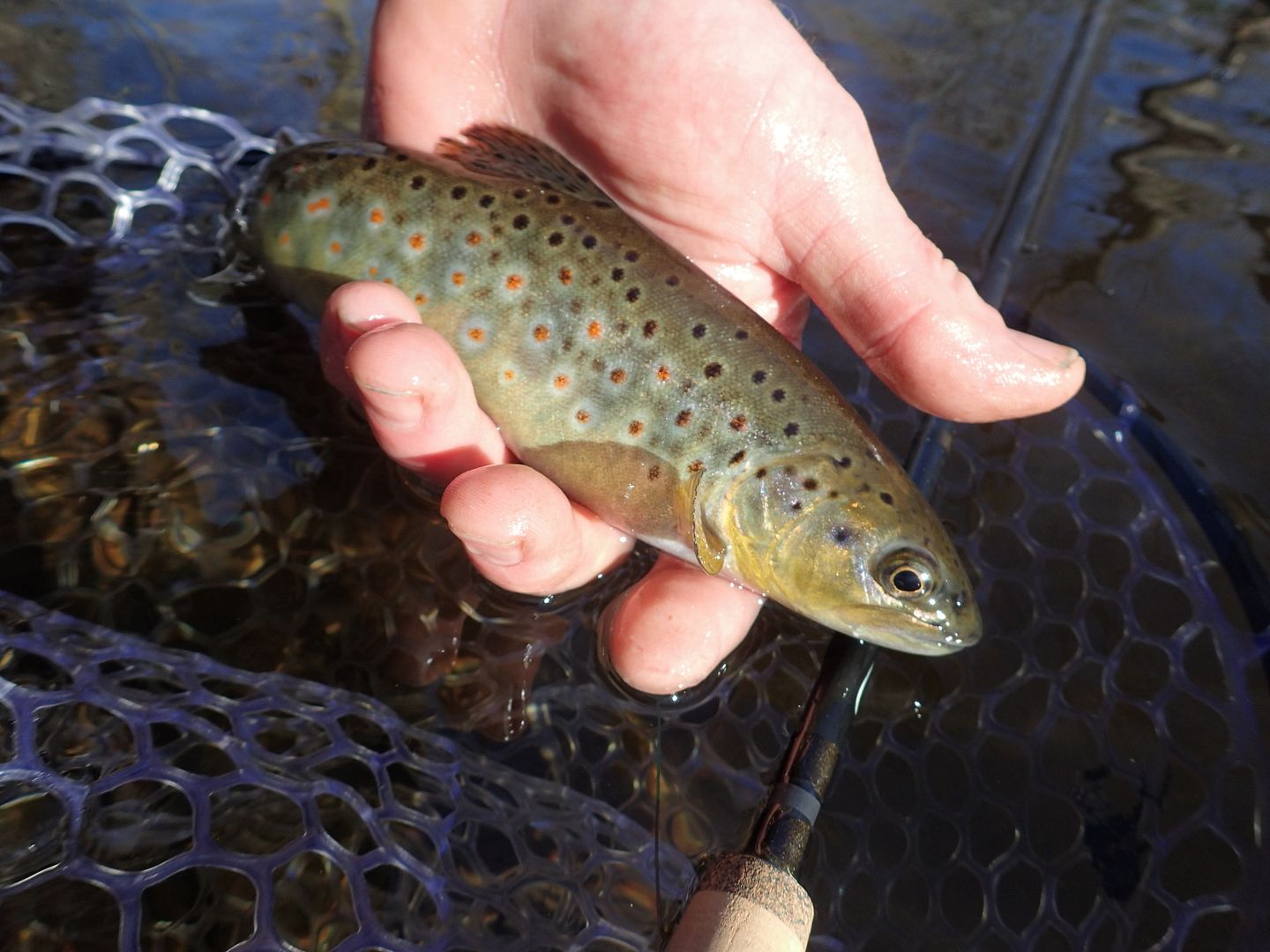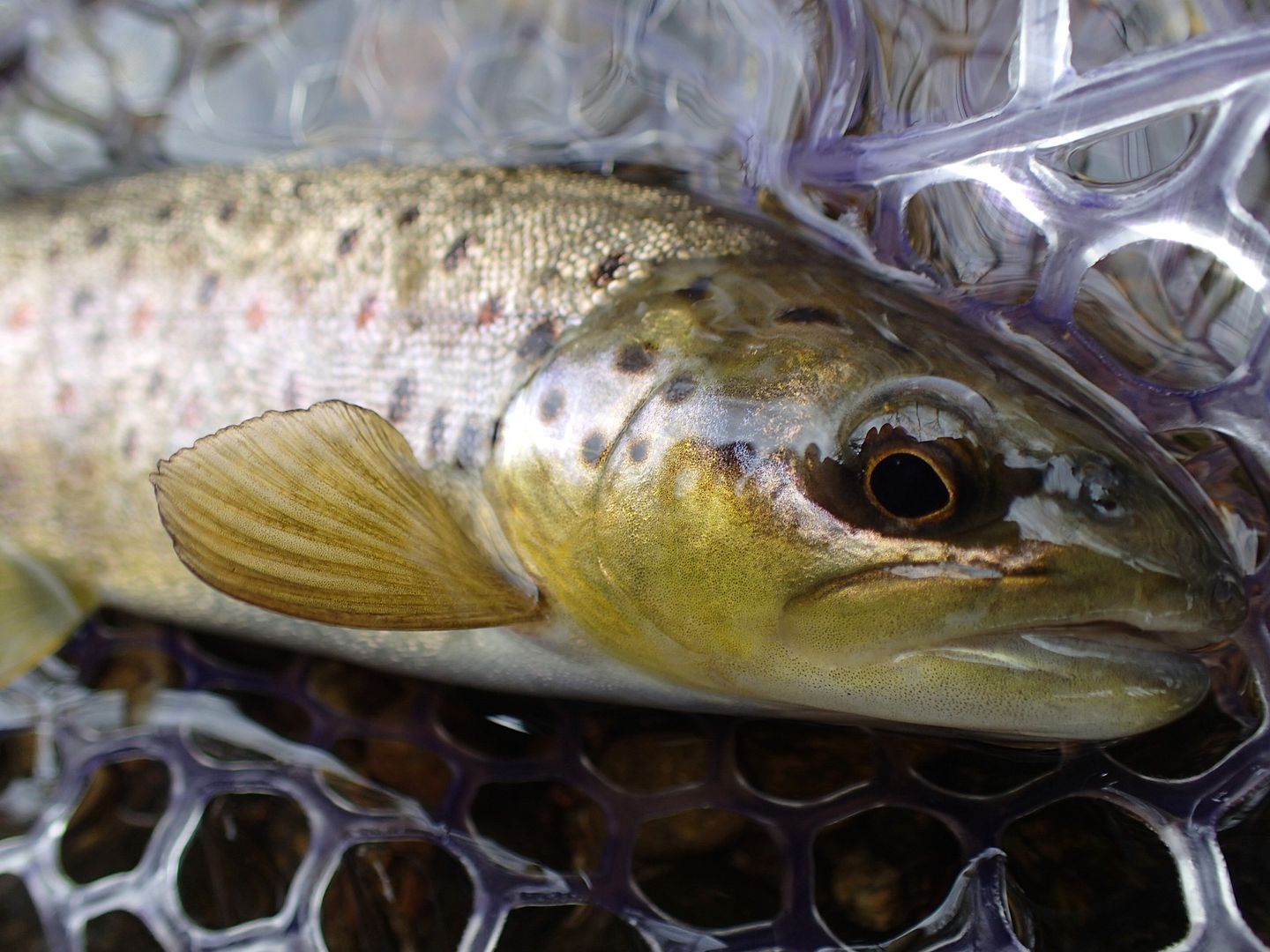 things weren't perfect, they were obviously messy, but we cleaned it up our best somehow.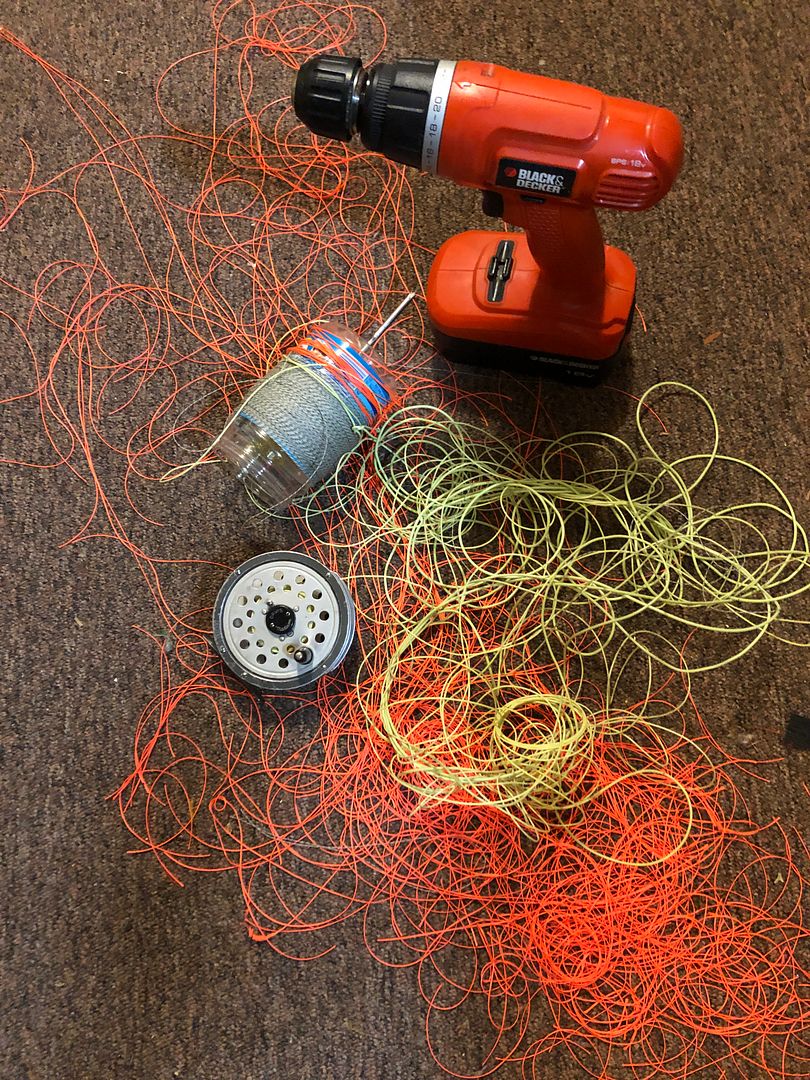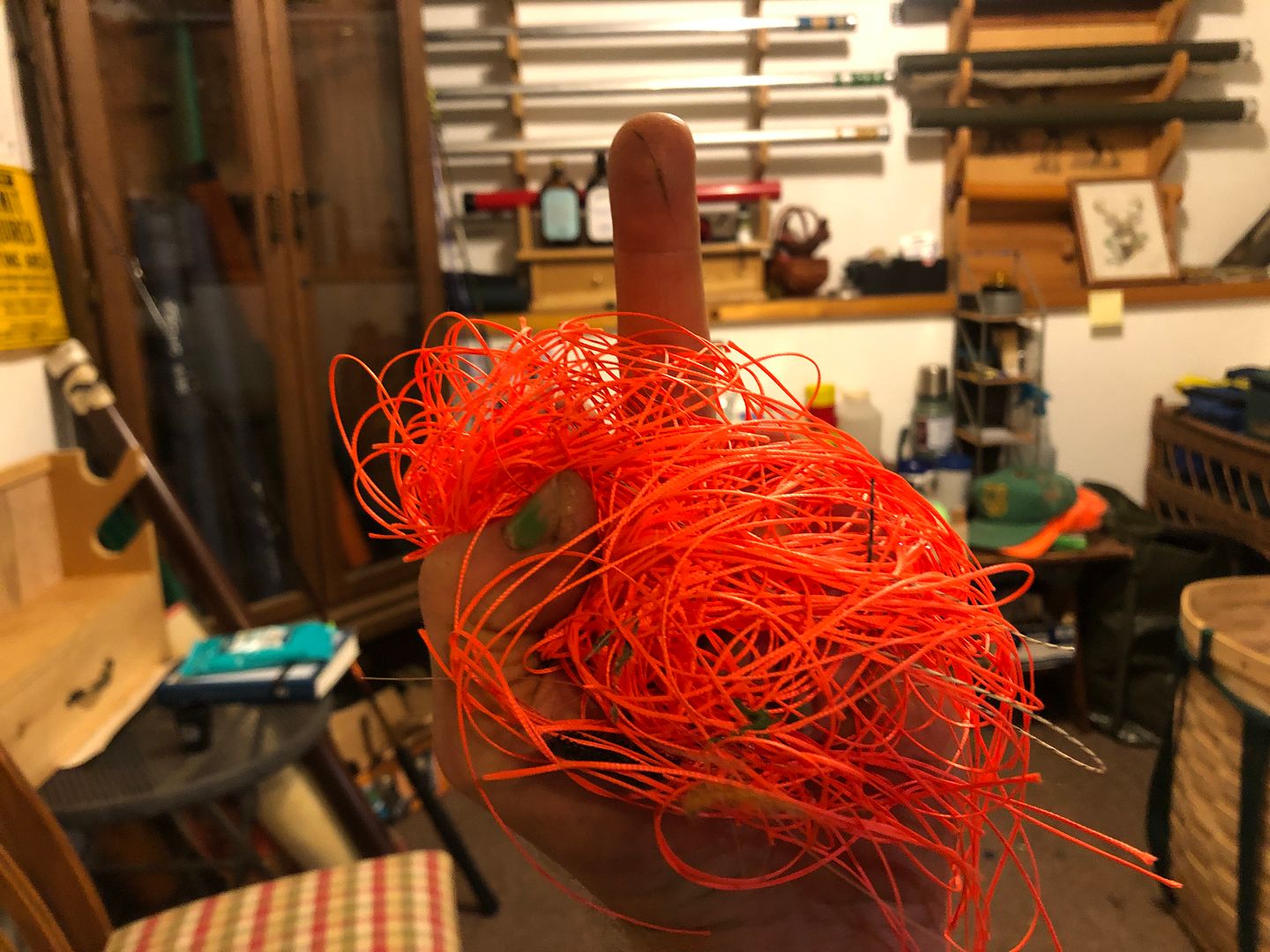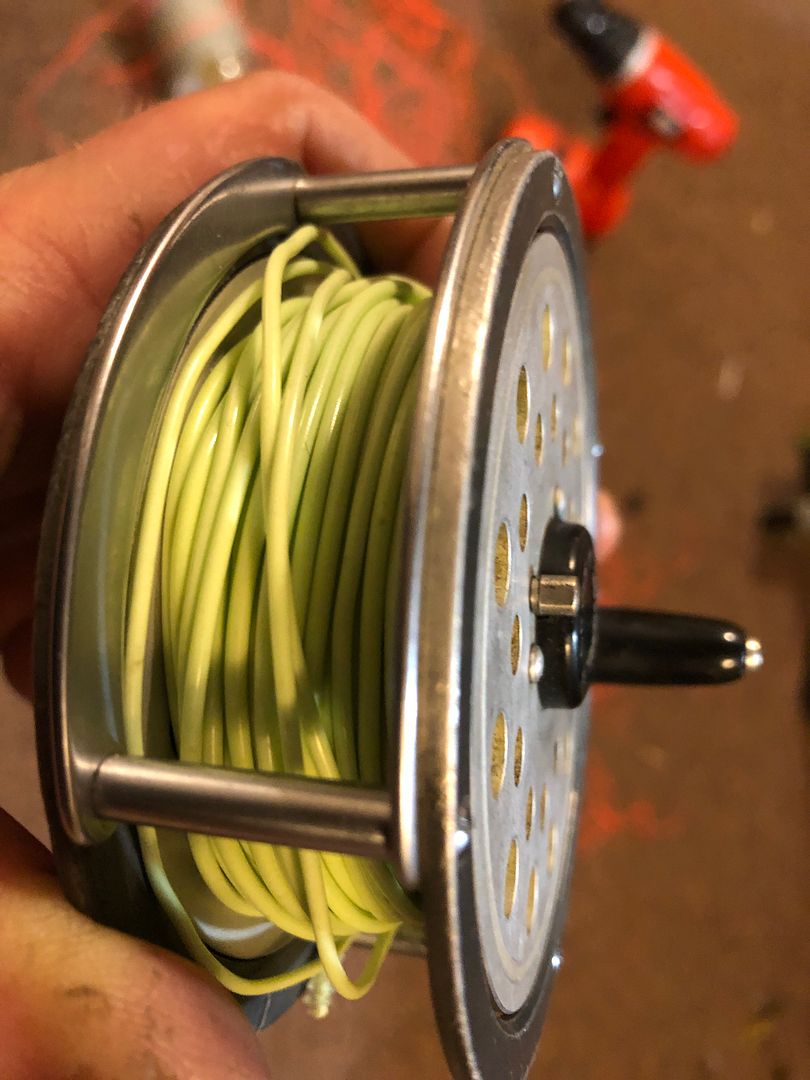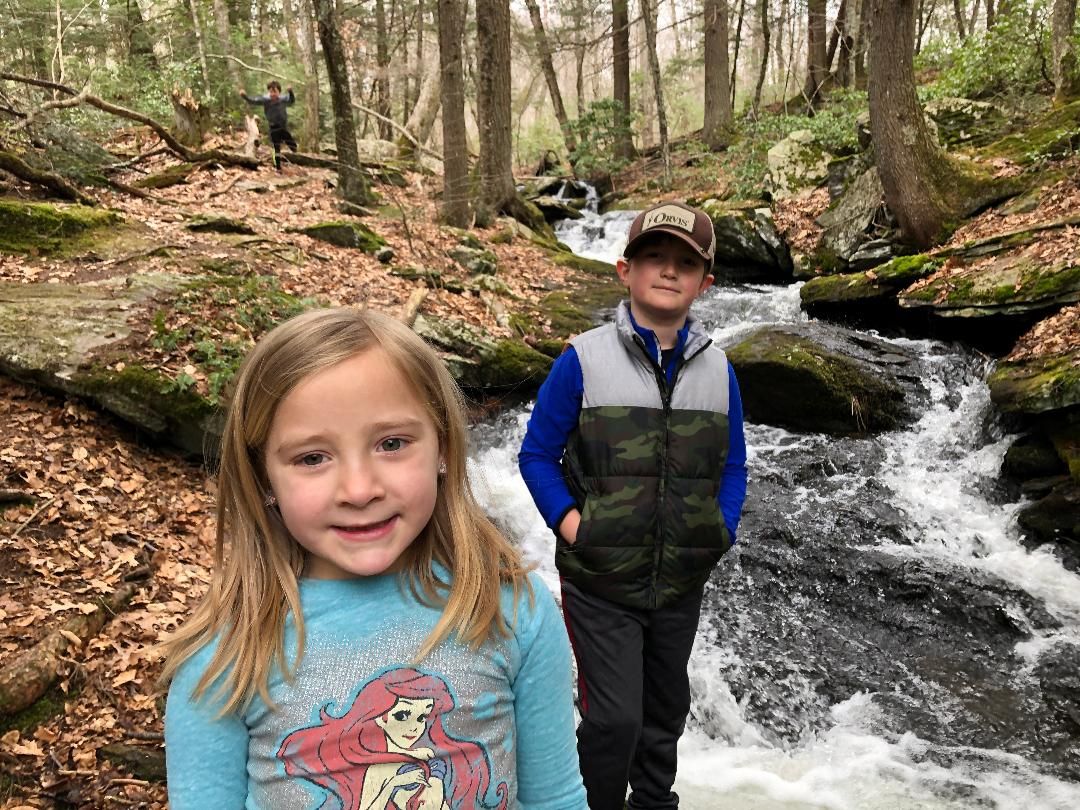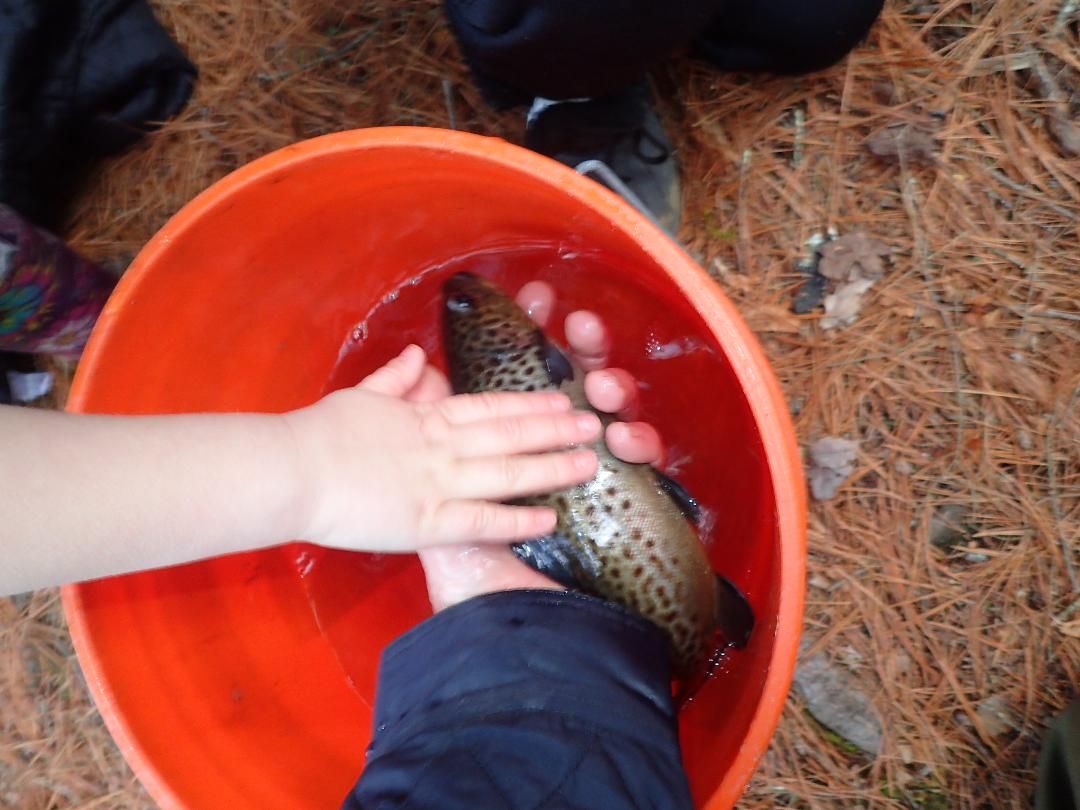 I took these guys out once a week minimum.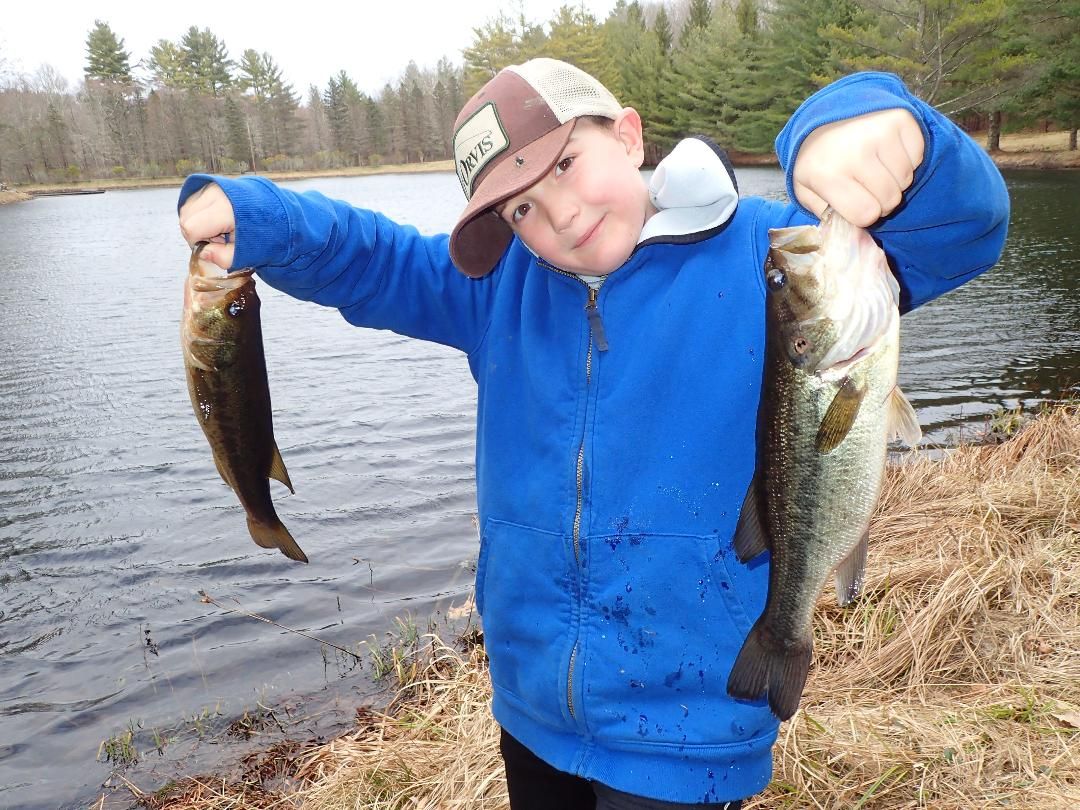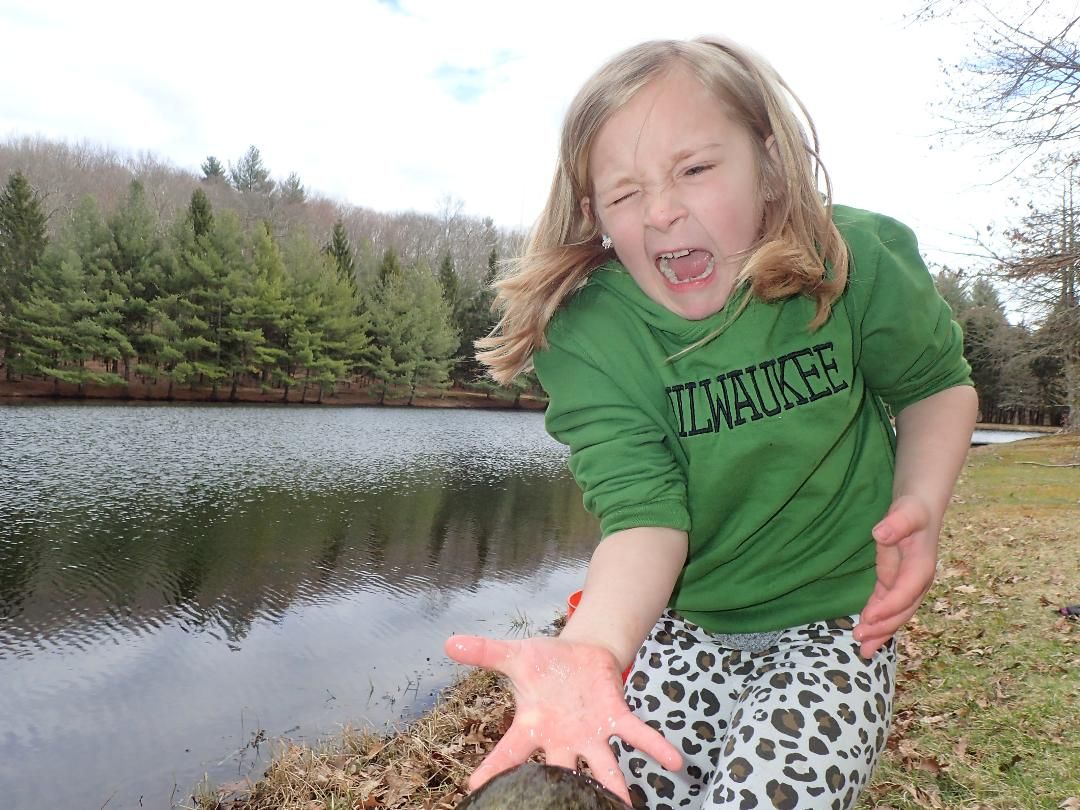 we ate good food cooked outside, which makes it taste so much better.
and good food inside as well. food to us was different. not busy anymore, we ate dinner together every night.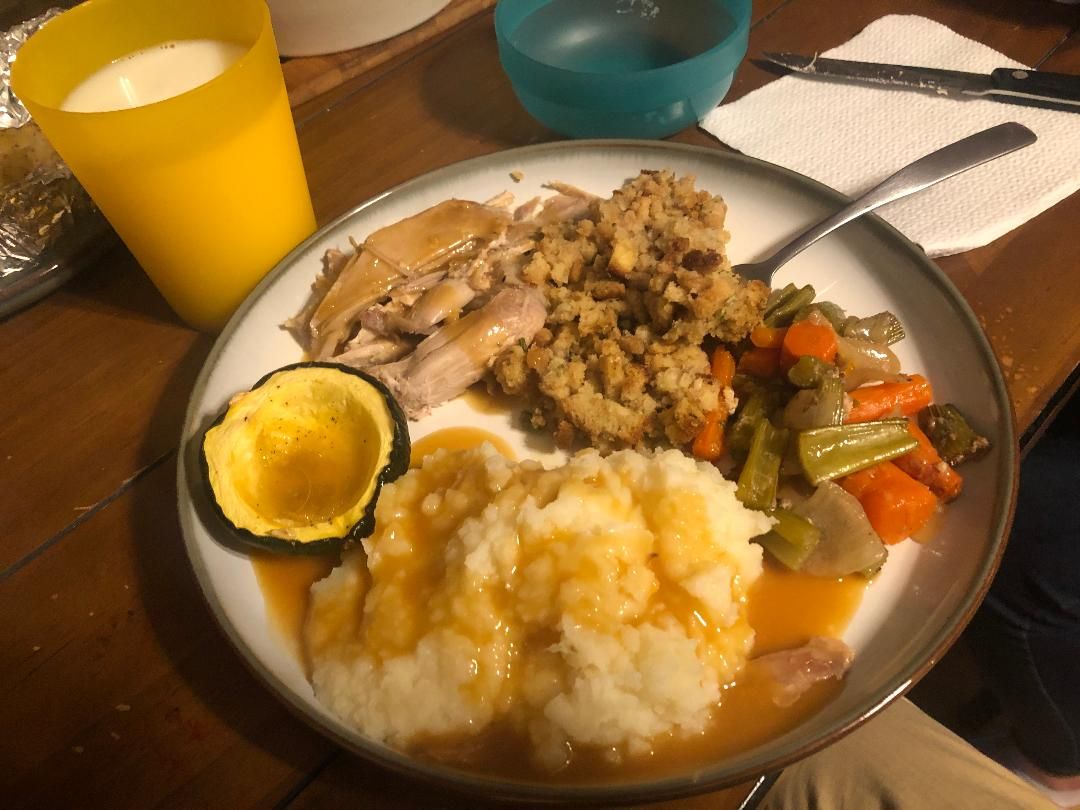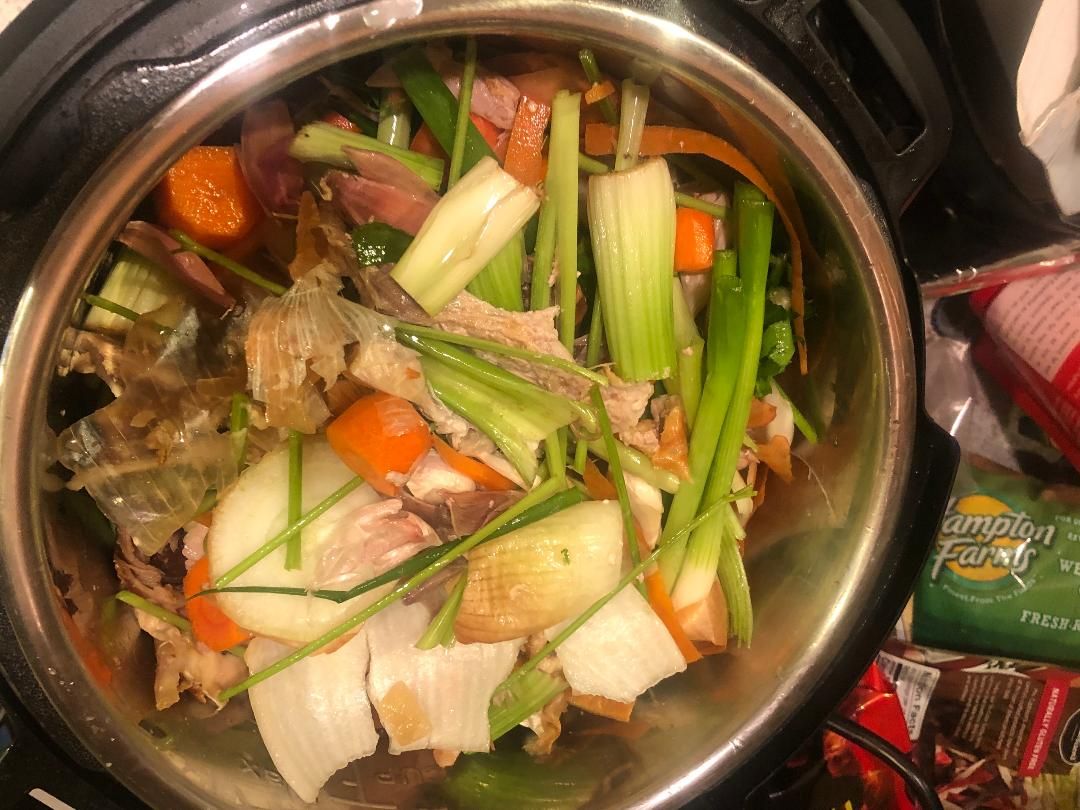 through April, it stayed cold and wet and trouty.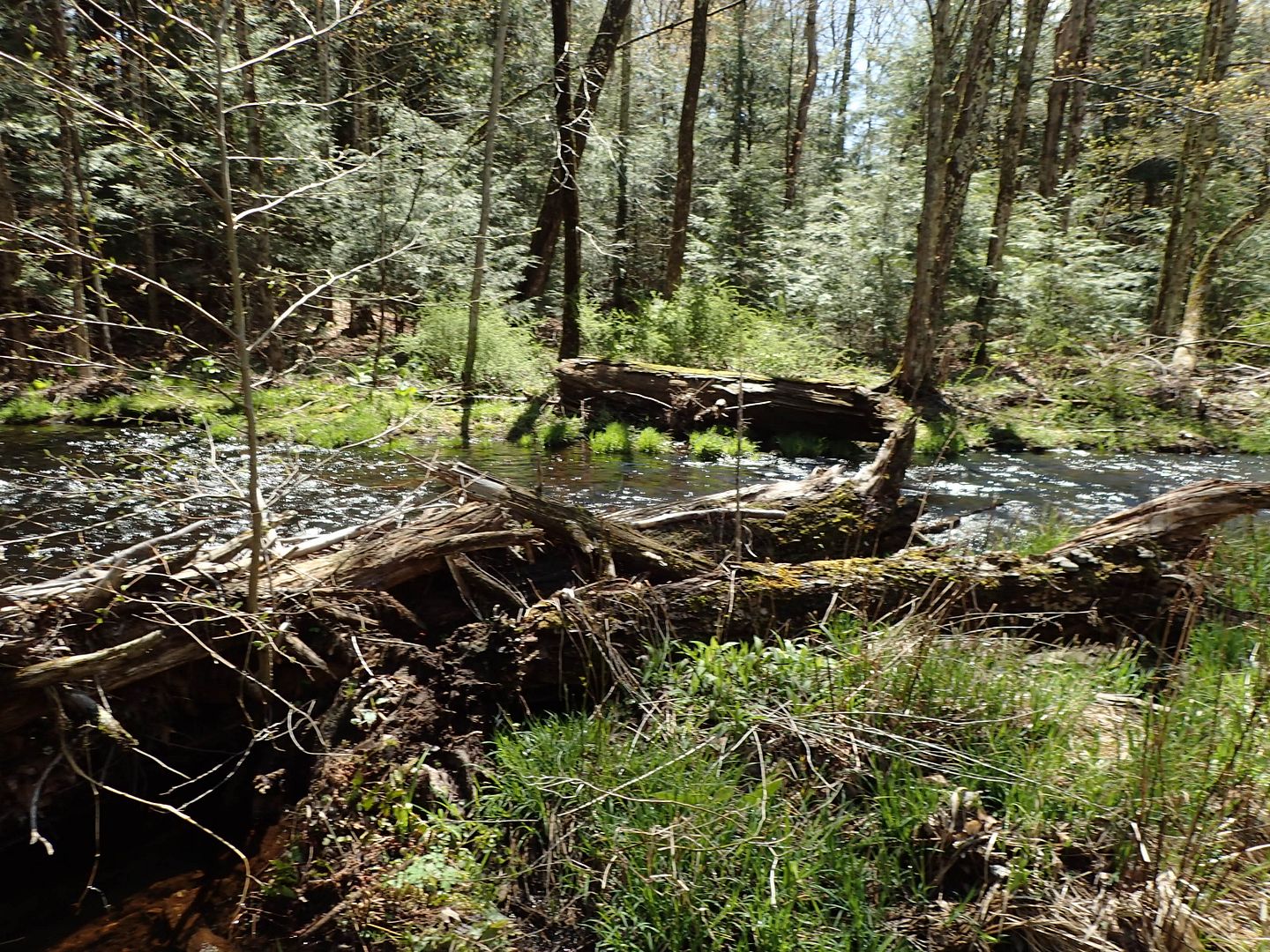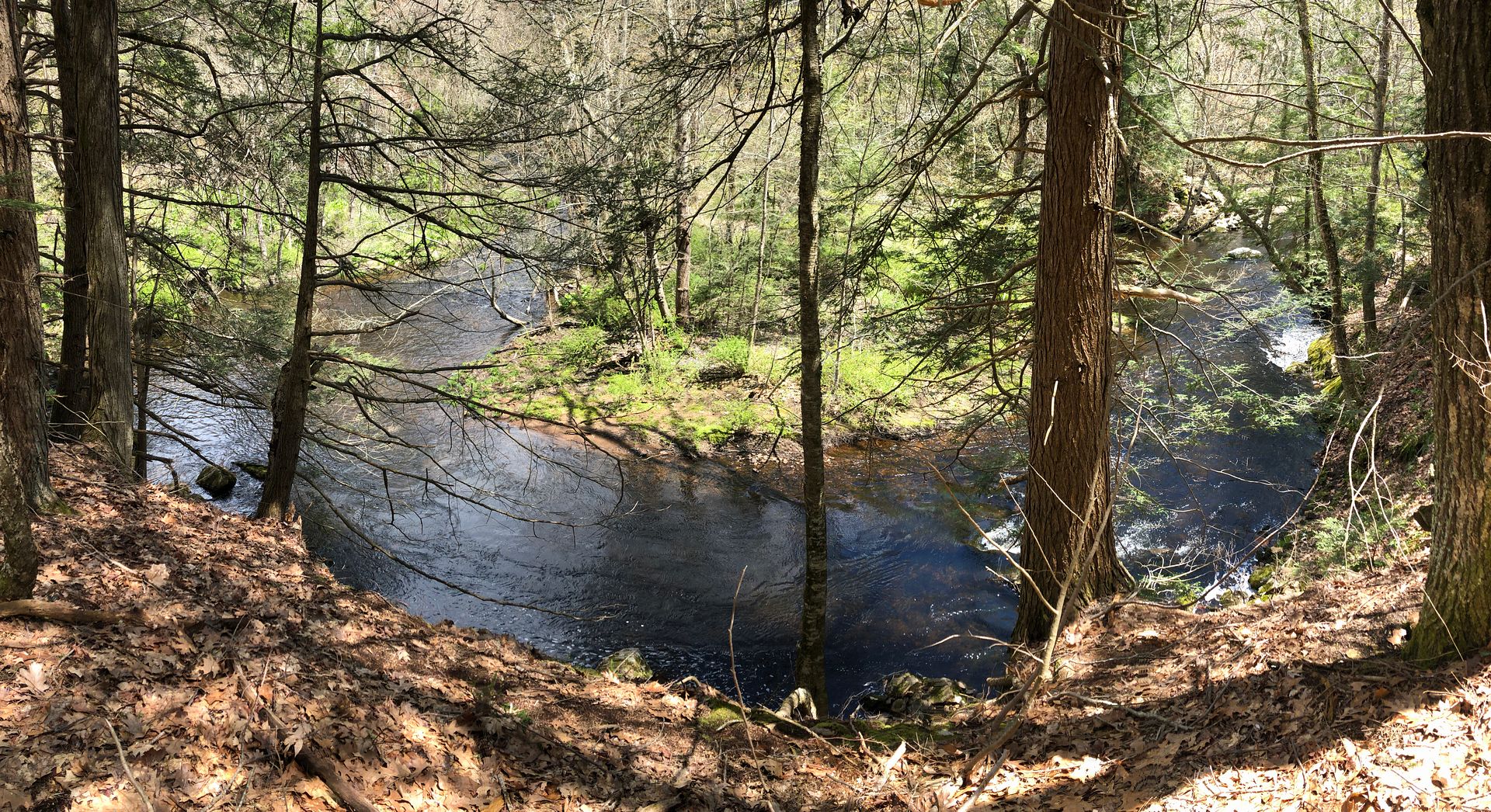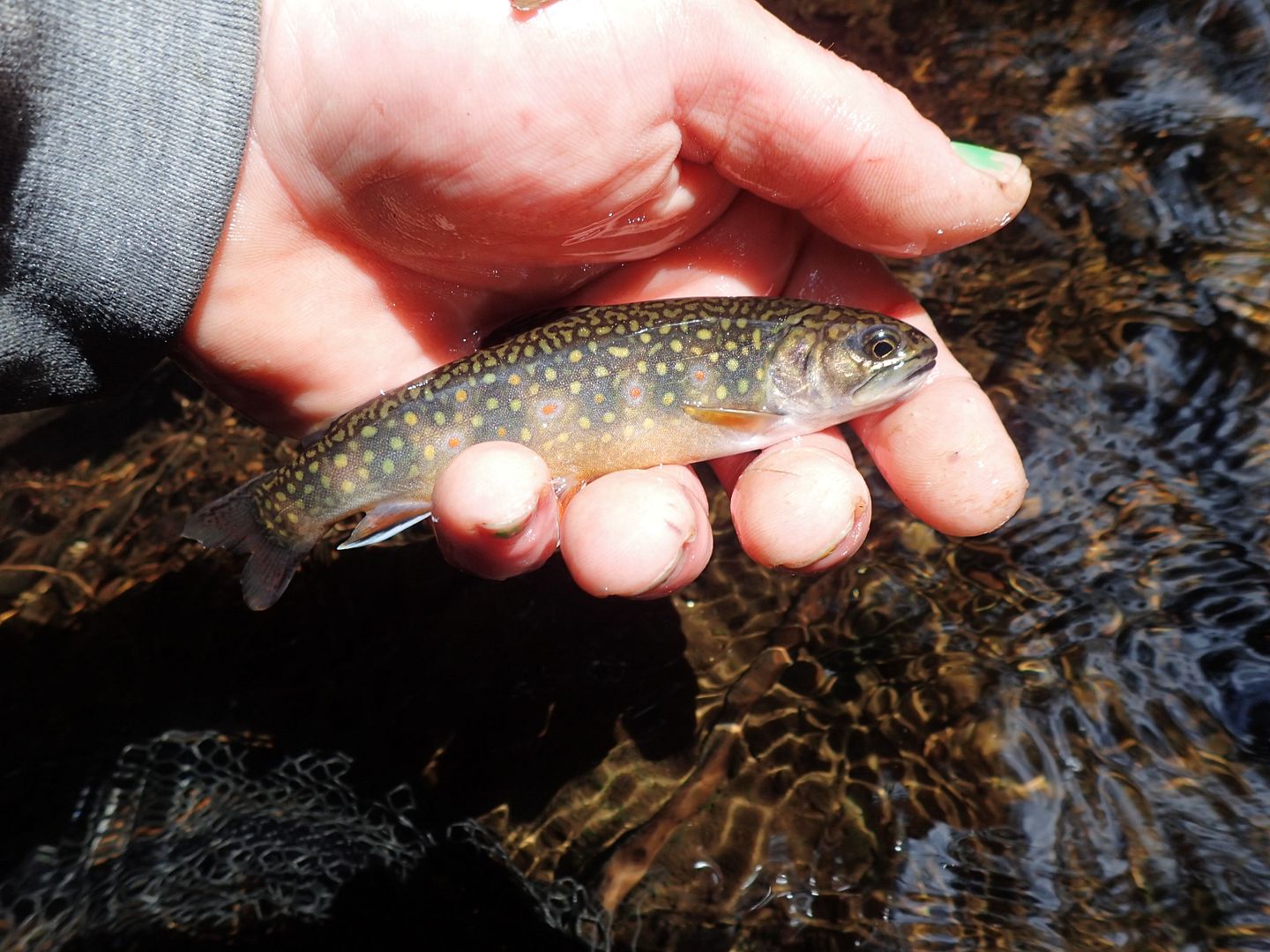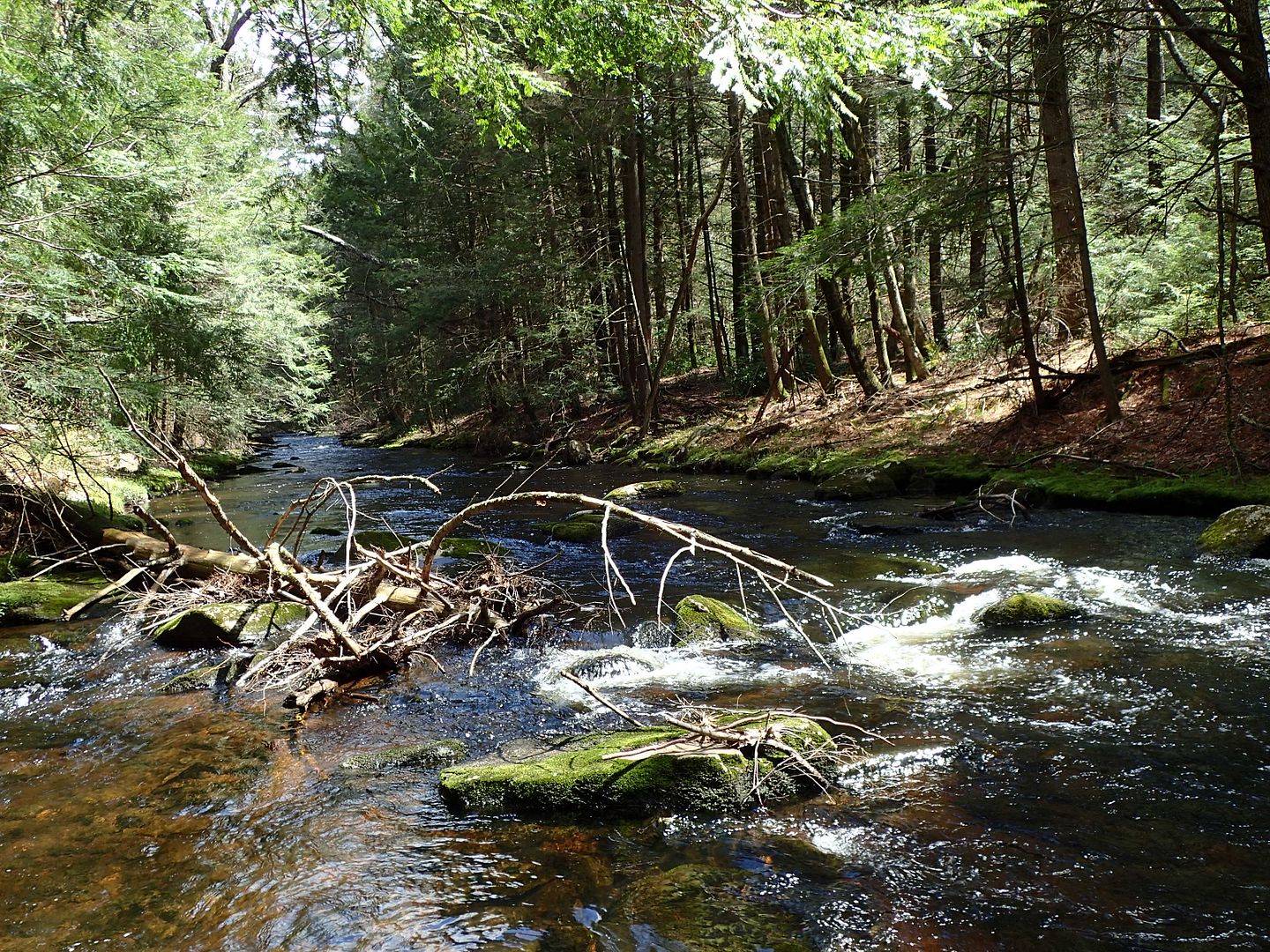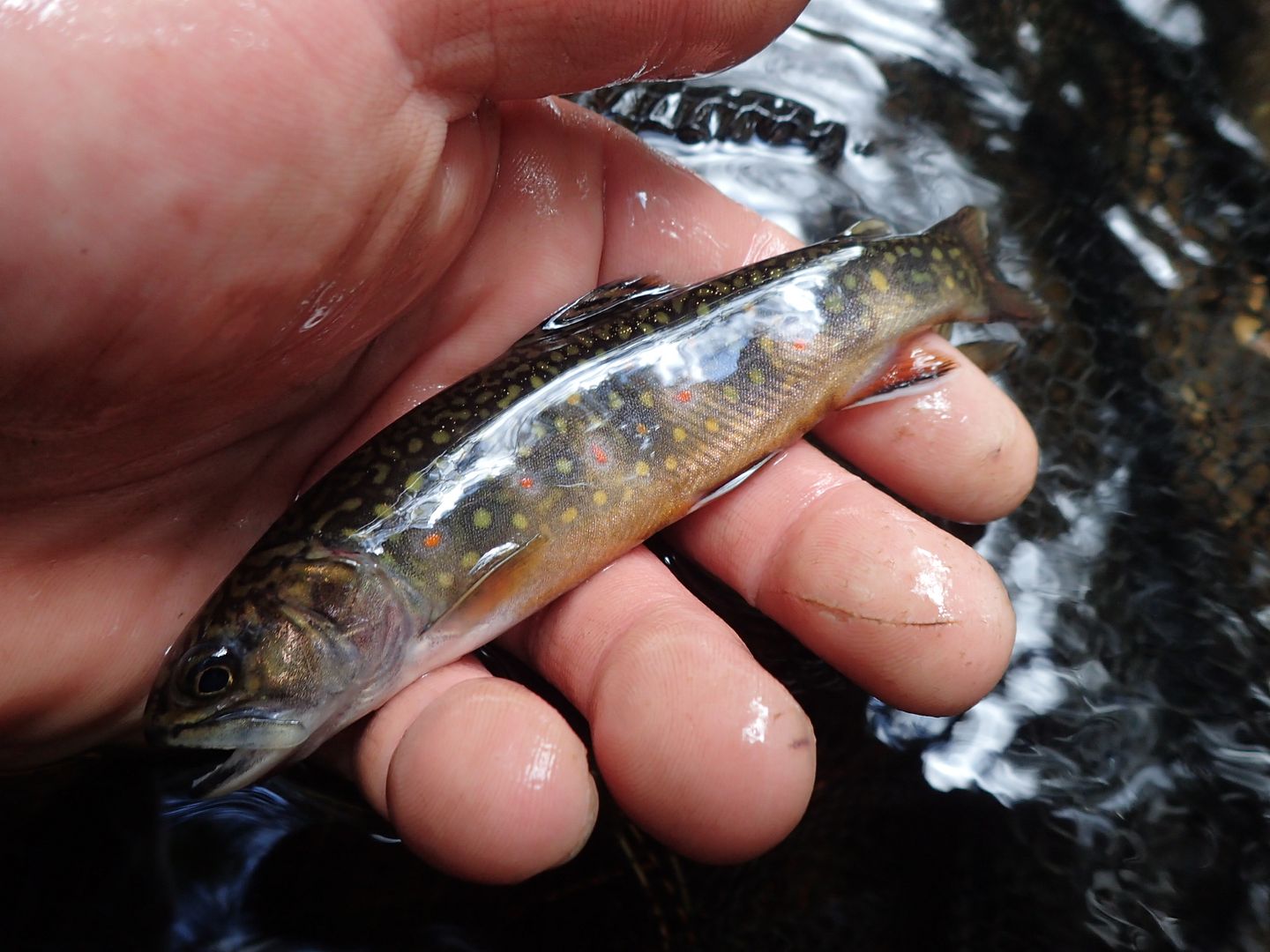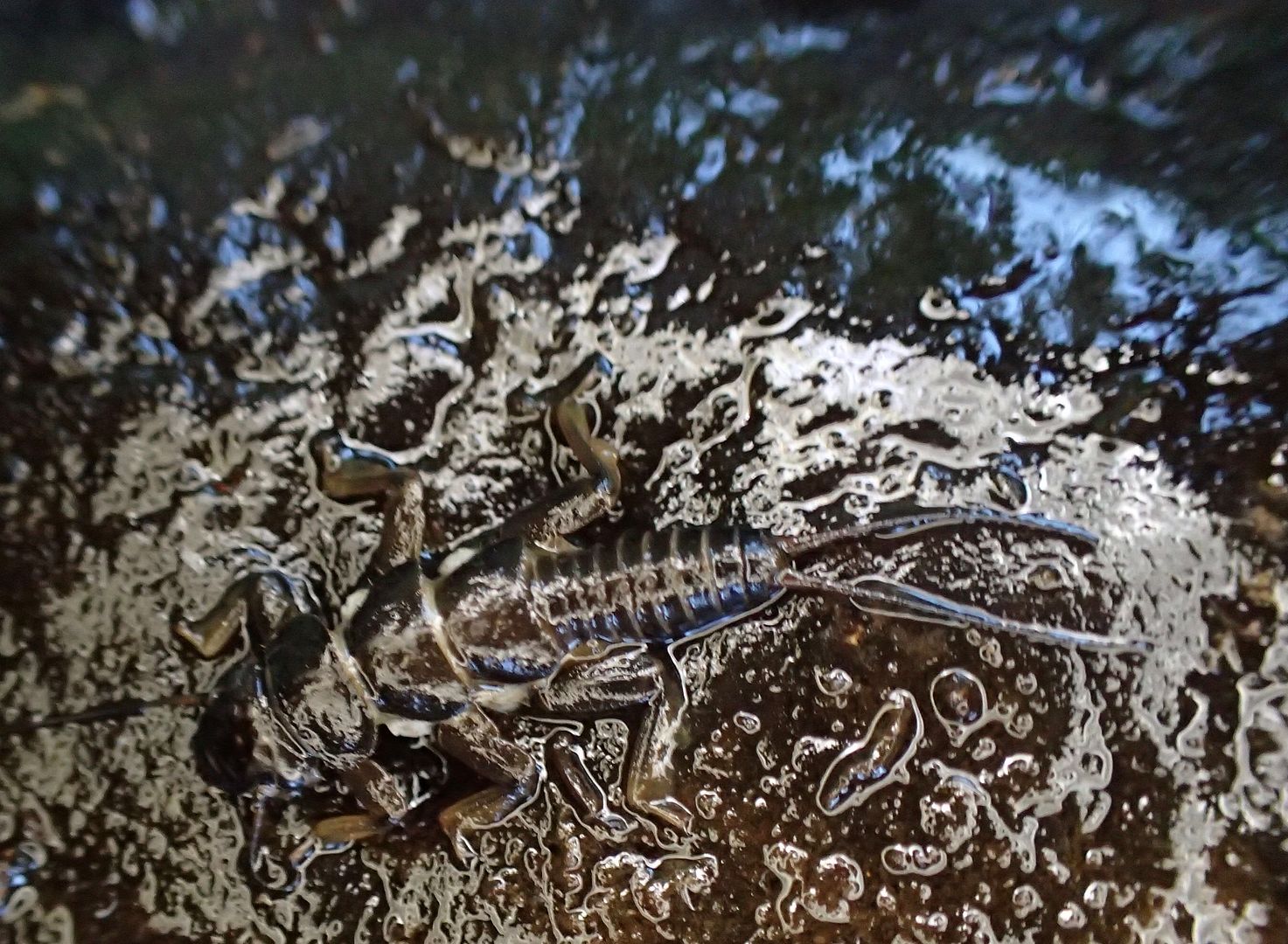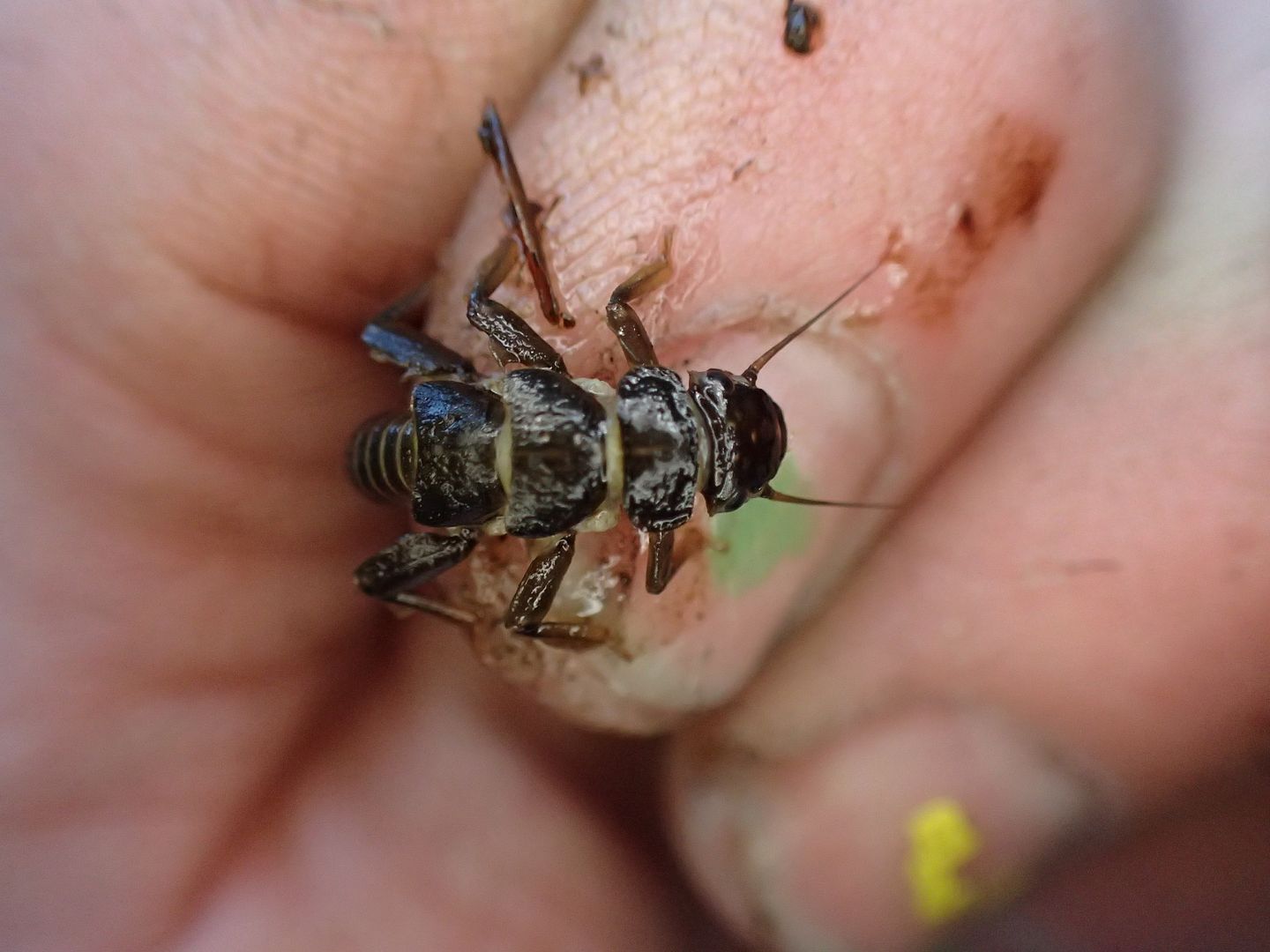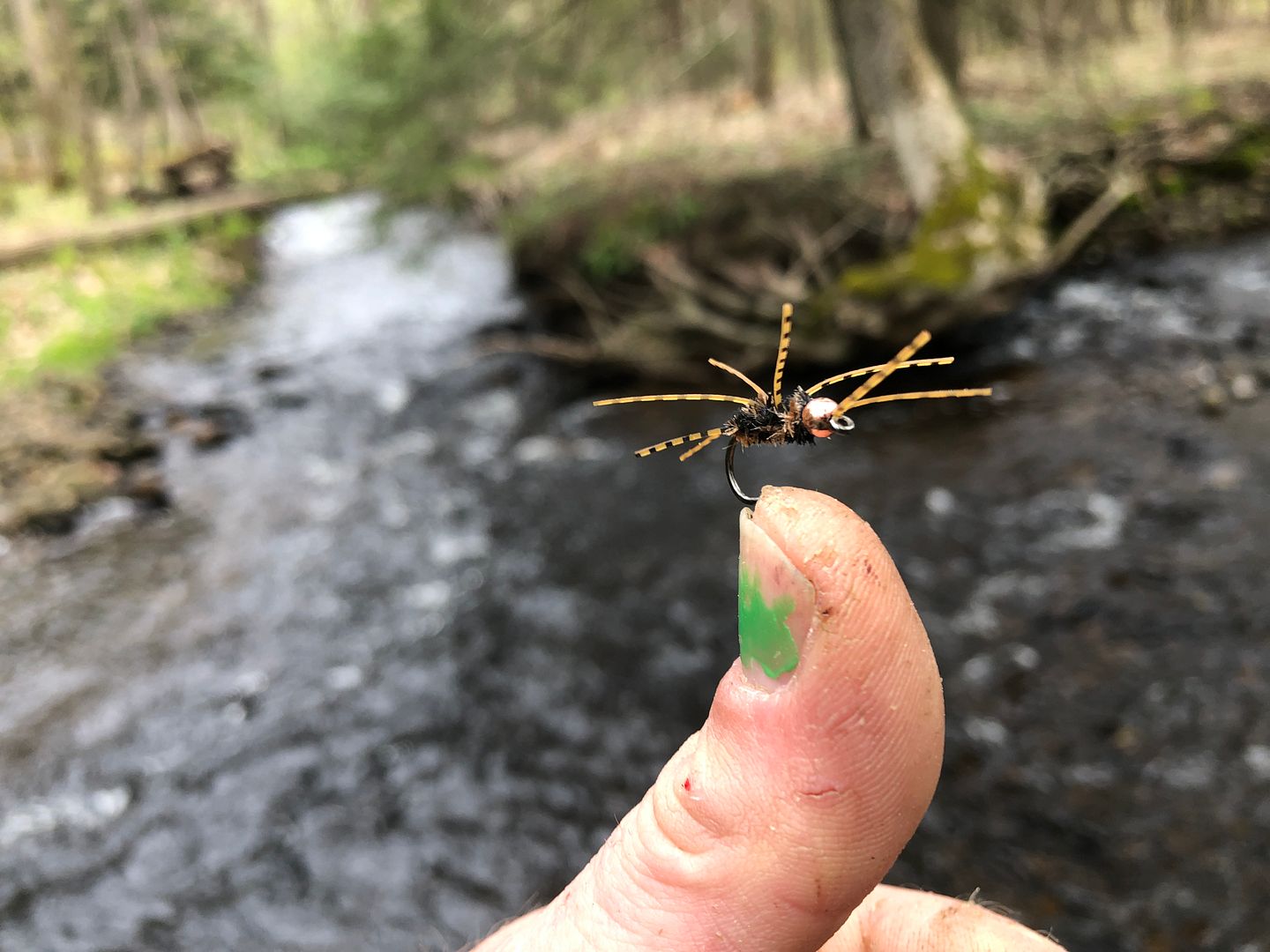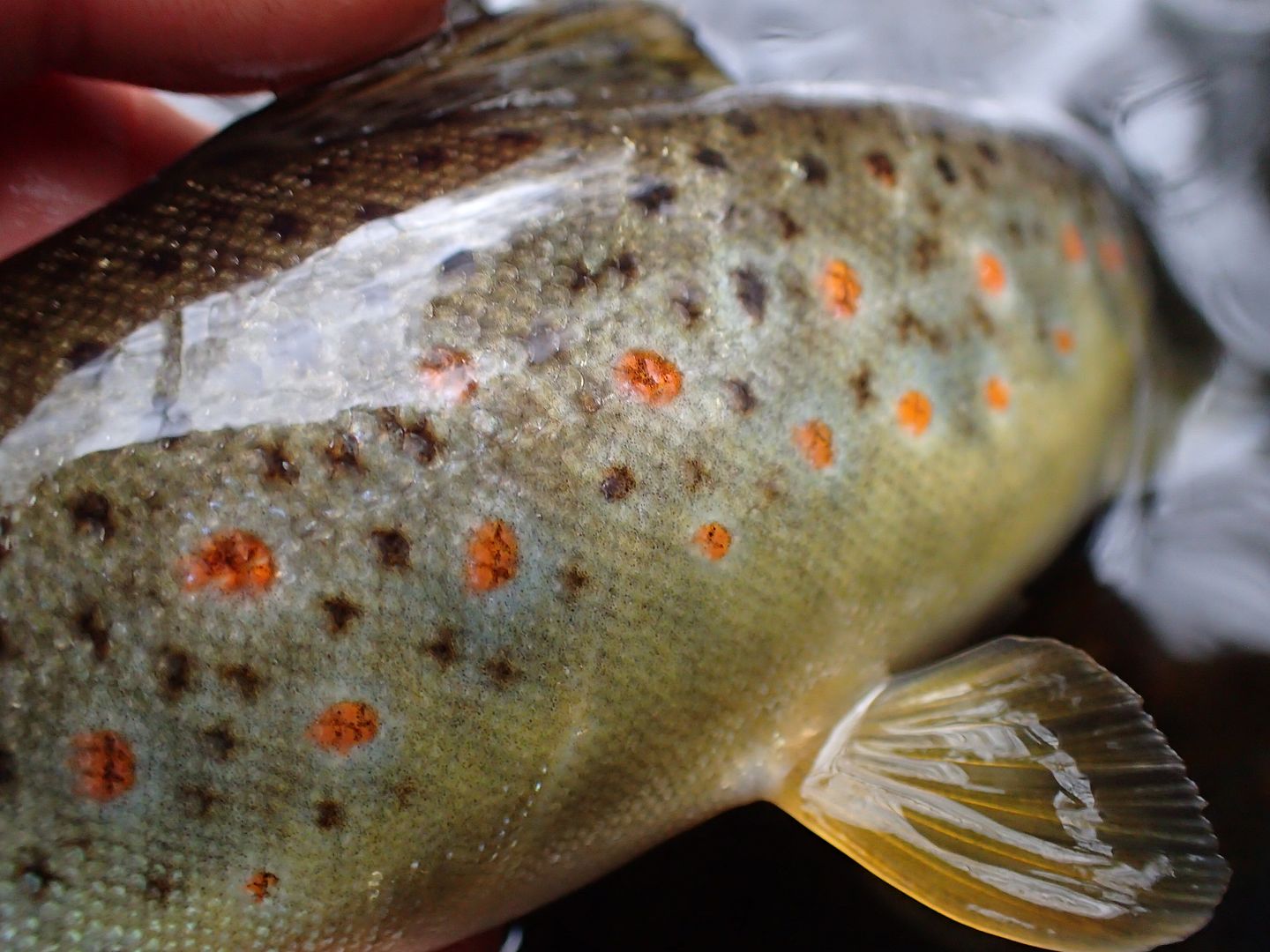 and I stayed too late, and I sat by the water and listened. and I went home after dark, satisfied and happy.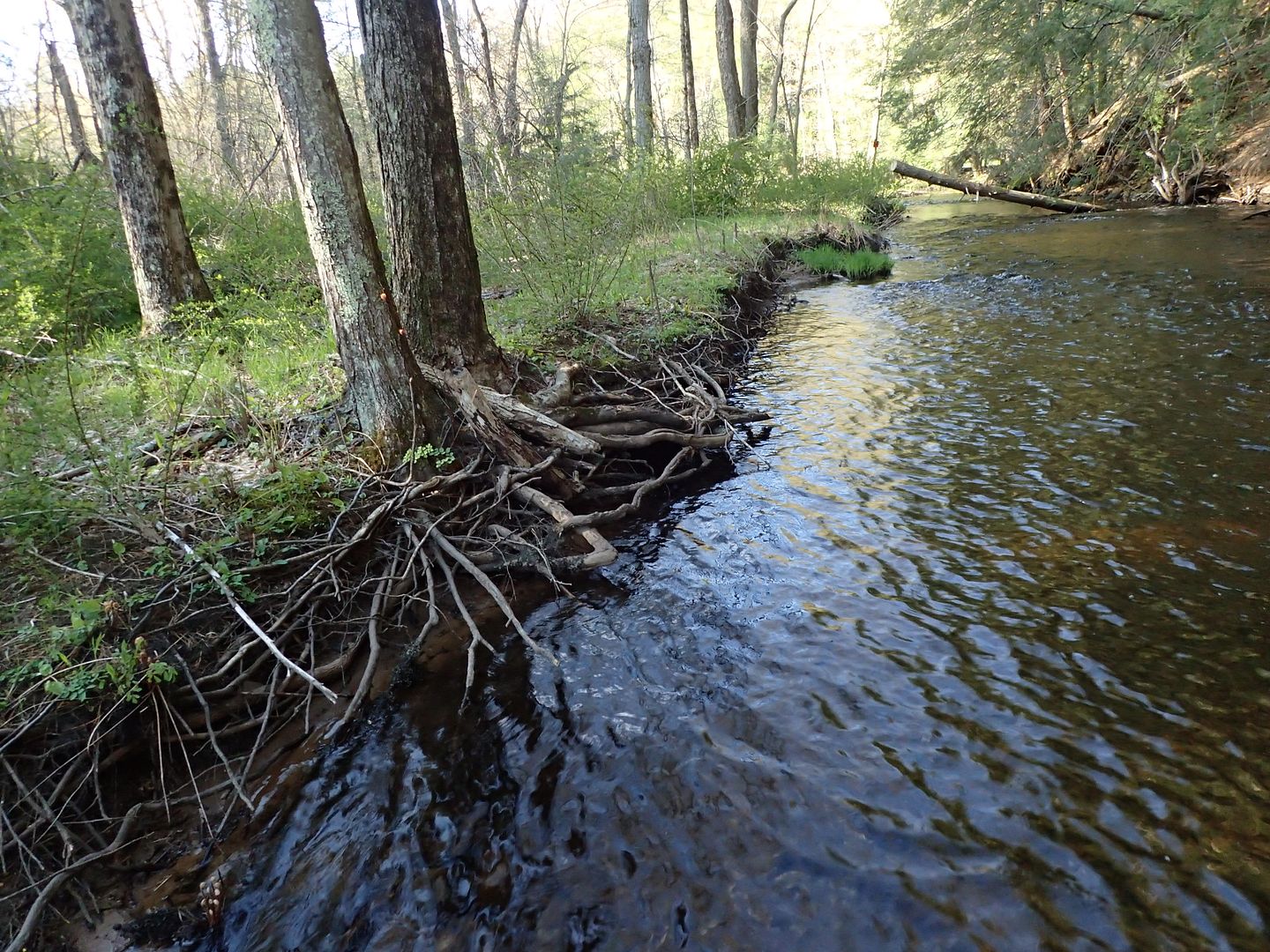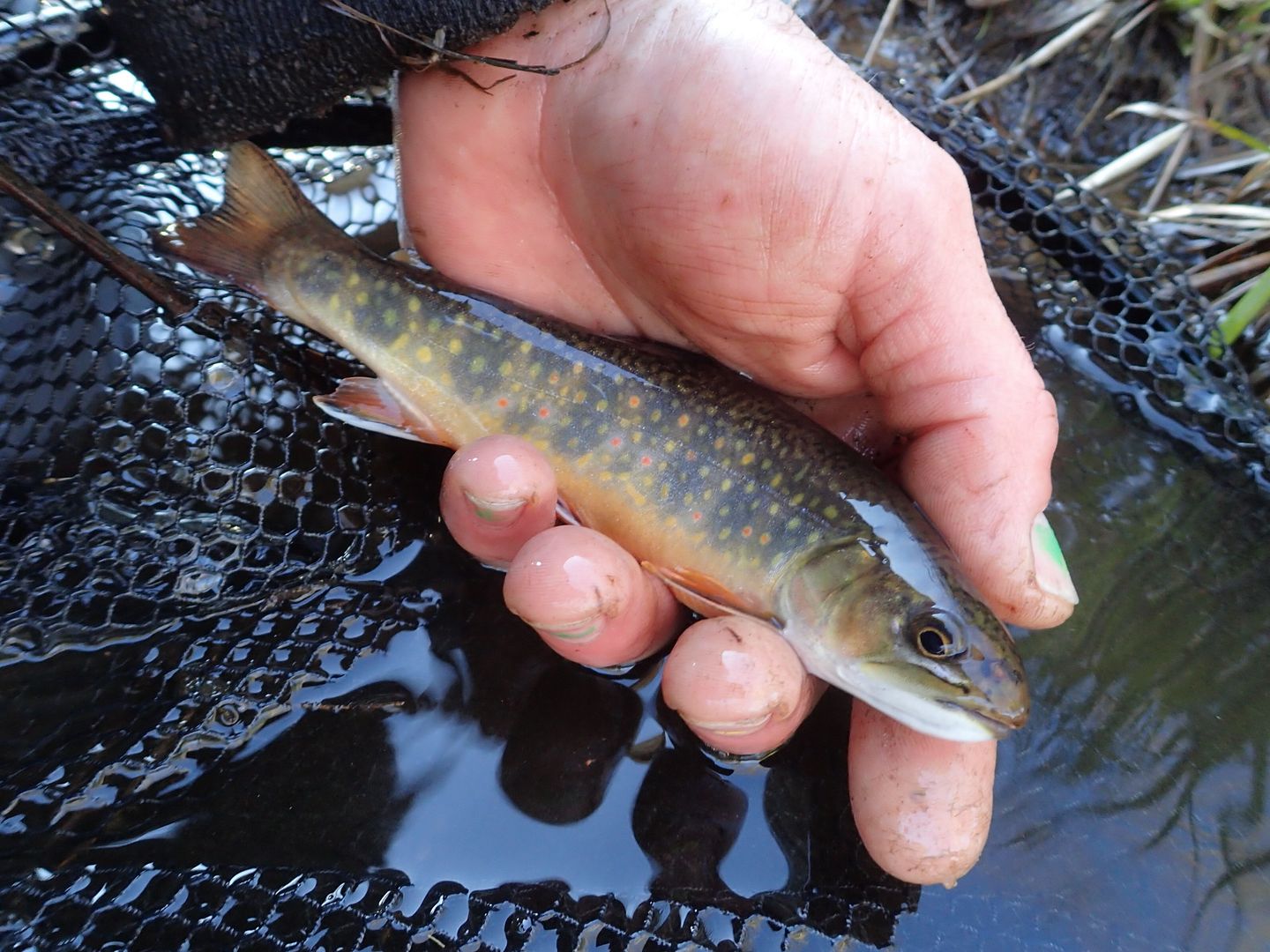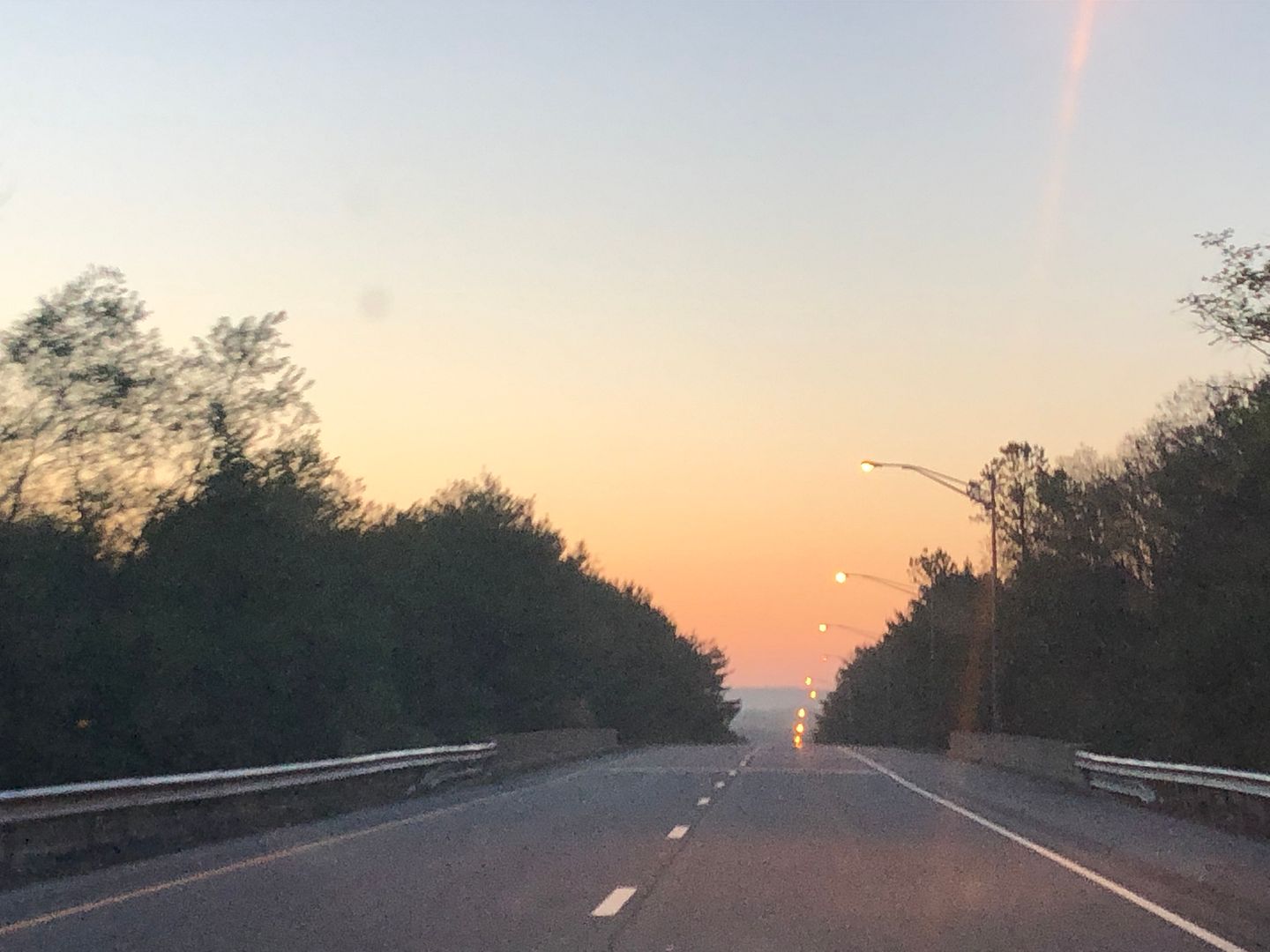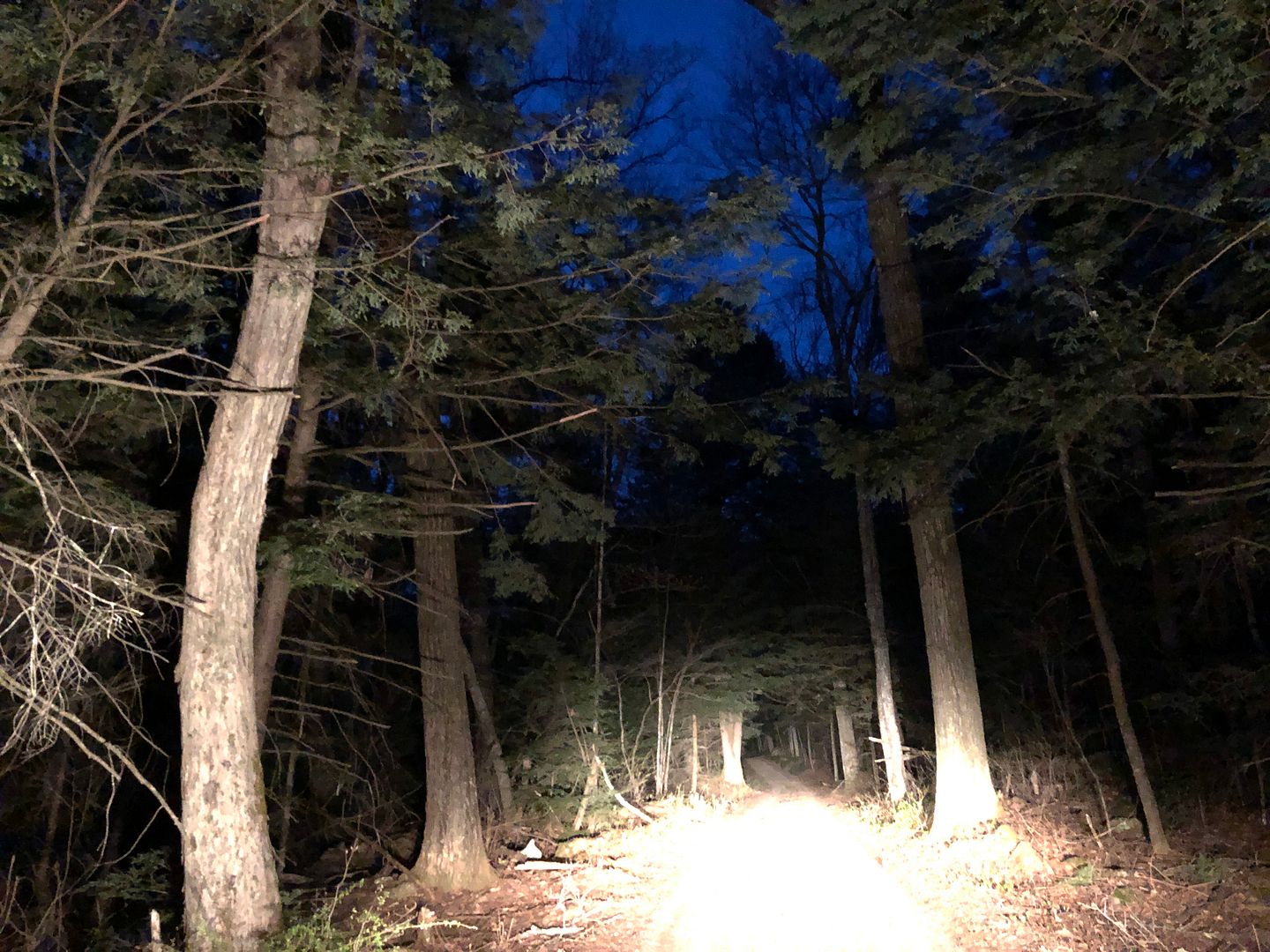 all the best fellas, I miss you all. I miss the olden days......
"That afternoon, on the ride home, dogwood blossoms, tiny pale white sails, move through the incredible breeze and the air here is delicious to breath. They fall and cover swaths of new green grass. I deliberately stop and turn off all engines but my eyes. I allow these petals falling, their passage, to gently move through my field of vision. I know they will do so over the course of time again and again. I think of time and wonder how many more years I've got to watch them fall. I think of those that will come after I've gone. I think of stone things that age well and live tired lives of sleep. I wonder about who will come later, to sorrow such fleeting beauty as I have done here today?
I hum a few lines from that song again, the one that keeps coming up in my head.
I will be here. When you need to leave. And I, won't be sorry when you go."
Last edited by
chadroc
on Wed Aug 26, 2020 7:40 am, edited 1 time in total.
holding it down on the other side of the border

enjoy your catch (it died)