- Sat Apr 17, 2010 10:48 am
#309737
Don't want to do this, but feel I have to. Bats are beggining to fly out of my wallet.
I present to you my 1986 Toyota Land Cruiser FJ60.
Here's the quick low-down on my rig. This has been a Montana truck it's whole life and is currently located in Bozeman. I know both previous owners. Since I purchased it last September (maybe October) I've put maybe a few thousand miles on it and the ODO is now reading 186k.
I don't have my receipts with me right now so I'm trying to remember everything I've done to it off the top of my head, I'll update if I missed something.
5 new BFG 33x10.5x15 A/T tires with new 8 spoke Pro-Comp wheels. Each wheel is backed with a 1/4" spacer due to the 4" backspacing. The original wheels are included in the sale as well. I did paint one of the originals white to match the Pro-Comps when I put the new rubber on.
New HFS 2 1/2" suspension. The leafs were purchased lightly used, everything else concerning the suspension is new from HFS with the exception of the shackles, I kept the stock shackles because I wanted the smallest lift possible.
Tons of work has been done under the hood, all by a professional Toyota Master Mechanic since 1977 (Miles at Miles Toyota in Bozeman). New radiator, new hoses, new water pump & gasket, new belts, new fan, new oil sender, new fuel filter, new oil pan & gasket, new block heater, new A/C radiator (whatever it's called), A/C was also bled and re-charged, and tons more. He tested the cylinders; they were all between 150-145, which is very good. He also overhauled the Carb, it's running fantastic! My entire bill was 2 pages long, I'll need to dig it up to get the whole list.
I've also replaced the carb cooling fan with a new-to-me fan from a donor 60 (works much better than my old one). The ground wire needs to be fixed though. Sometimes, but not always, the fan with come on and off randomly. I replaced the circuit, it helped but I think the root is the ground.
Replaced the exhaust system from the CAT through the tail pipe. She has a Flowmaster now.
Added the Yakima rack.
New front bumper.
Painted the hood and front-end. The hood is also from a donor 60, the original hood is included in the sale.
Again, I'm sure there's more that I can't think of right now & will update.
On to some pics -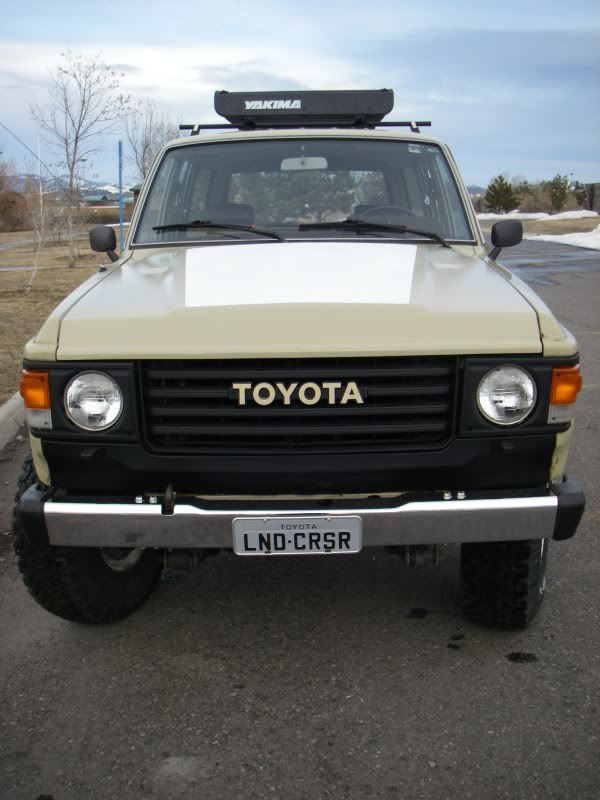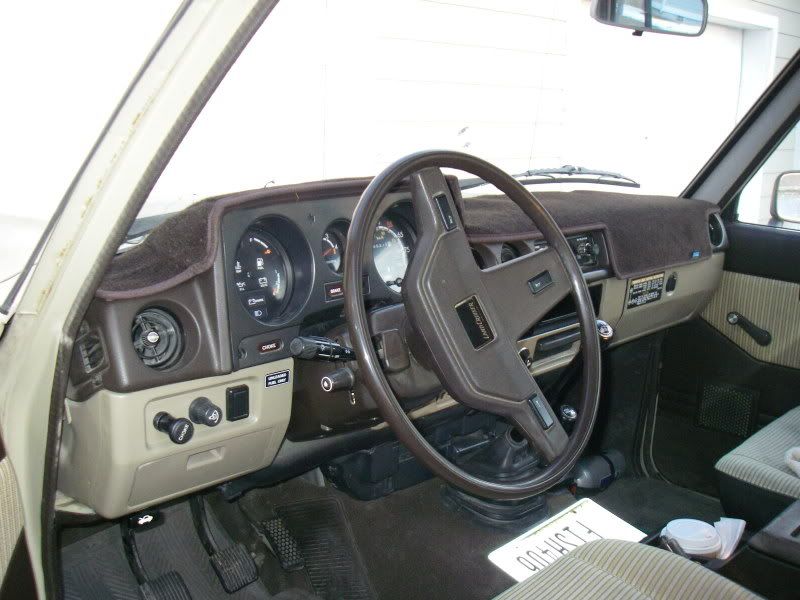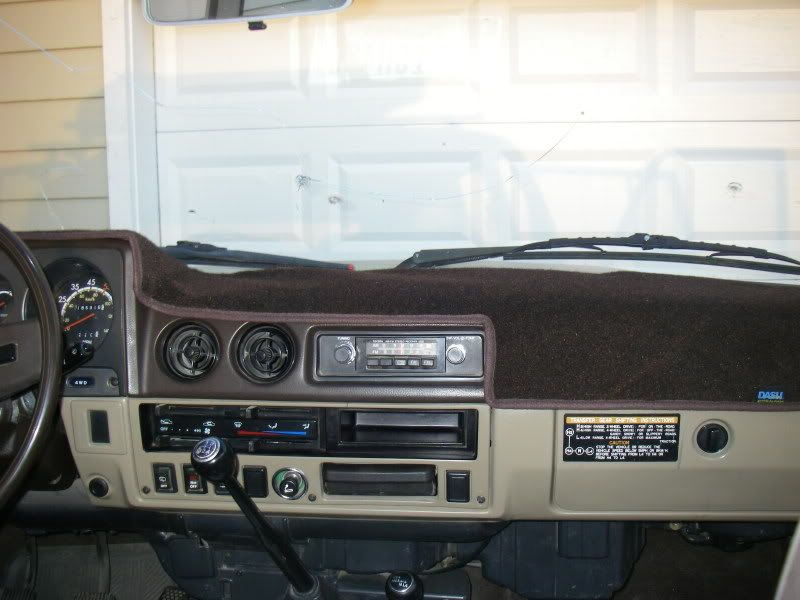 There's a lot of 'good' to this vehicle. I.E. The interior is in awesome condition, the rear tailgate is not rusted out, original paint still looks good (need a wax job though), all electrical components work. I could go on and on so just ask me if you are interested in any particular aspect.
I'll list the bad though. There is an exhaust leak at the manifold somewhere. The rear wheel wells have the typical Cruiser rust. As mentioned before, the Carb Fan ground wire needs to be sorted out. Windshield is cracked. Driver door was hit at some point in it's life, the fix job was amateur and is starting to show signs of rust under the Bondo. Galley plug should be addressed. That's all the 'bad' I can think of.
Gotta get $5,750 or OBO for my 60.
If you come to Montana to buy it I'll put you in the front of my boat for a day.
Fish where you are going, not where you've been.