By
ironman
- Fri Apr 15, 2016 12:28 pm
- Fri Apr 15, 2016 12:28 pm
#620567
Got junk punched this morning after a call from the vet. Magnolia Mae has been battling blood in her urine since Jan. Initially, there was a urinary tract infection and small stones. This morning it became bladder cancer. Other than this, she's a healthy and happy 8 YO GSP. Brown Dog. White Dog is Buckeye Wild, her litter mate.
Today:
My Favorite Pic of them: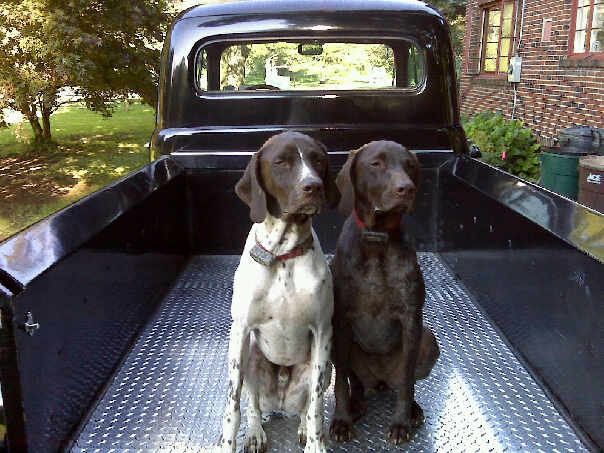 We have scheduled an ultrasound on 4/25 with an IM Vet Specialist. Anyone have any insight or experience with this?
"if you don't understand the perfect logic of this, then you may as well fuck right off Teh Suk" - Fatman

"I took a Japanese whaling approach to panfishing as a kid." - Boomin